Confirmed: DNA From Genetically Modified Crops Can Be Transferred Into Humans Who Eat Them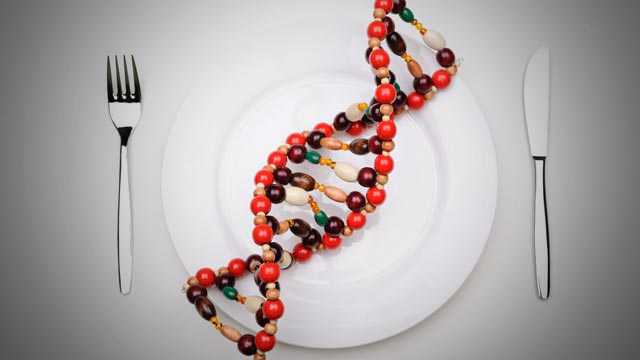 by Arjun Walia
In a new study published in the peer reviewed Public Library of Science (PLOS), researchers emphasize that there is sufficient evidence that meal-derived DNA fragments carry complete genes that can enter into the human circulation system through an unknown mechanism. (0) I wonder if the scientists at these biotech corporations have already identified this method? In one of the blood samples the relative concentration of plant DNA is higher than the human DNA. The study was based on the analysis of over 1000 human samples from four independent studies. PLOS is an open access, well respected peer-reviewed scientific journal that covers primary research from disciplines within science and medicine. It's great to see this study published in it, confirming what many have been suspecting for years.
When it comes to genetically modified crops and foods, we really have no idea of what the long term effects will be on the public. The very first commercial sale of genetically modified foods was only twenty years ago in the year 1994. There is no possible way that our health authorities can test all possible combinations on a large enough population, over a long enough period of time to be able to say with certainty that they are harmless. Geneticist David Suzuki recently expressed his concern, saying that human beings are part of a "massive genetic experiment" over many years, as thousands of people continue to consume GMO's, and it makes sense.
Advances in genome science over the past few years have revealed that organisms can share their genes. Prior to this, it had been thought that genes were shared only between individual members of a species through reproduction. Geneticists usually followed the inheritance of genes in what they would call a 'vertical' fashion, such as breeding a male and female -you follow their offspring and continue down the road from there. Today, scientists recognize that genes are shared not only among the individual members of a species, but also among members of different species.

"Our bloodstream is considered to be an environment well separated from the outside world and the digestive tract. According to the standard paradigm large macromolecules consumed with food cannot pass directly to the circulatory system. During digestion proteins and DNA are thought to be degraded into small constituents, amino acids and nucleic acids, respectively, and then absorbed by a complex active process and distributed to various parts of the body through the circulation system. Here, based on the analysis of over 1000 human samples from four independent studies, we report evidence that meal-derived DNA fragments which are large enough to carry complete genes can avoid degradation and through an unknown mechanism enter the human circulation system. In one of the blood samples the relative concentration of plant DNA is higher than the human DNA. The plant DNA concentration shows a surprisingly precise log-normal distribution in the plasma samples while non-plasma (cord blood) control sample was found to be free of plant DNA." (0)
It's not like a human being mates with an apple, banana or a carrot plant and exchanges genes. What biotechnology and biotech corporations like Monsanto have done, is they have allowed for the transfer of genes from one to the other without any regard for the biological limitations, or constraints. The problem with this is that it is based on very bad science. The conditions and biological 'rules' that apply to vertical gene transfer, at least those that we are aware of, do not necessarily apply to horizontal gene transfer. Biotech science today is based on the assumption that the principles governing the inheritance of genes are the same when we move genes horizontally as they are when they are moved vertically. It just goes to show that GMO's should be subjected to much more experimentation and rigorous research before we continue to consume them.
How can our governing health authorities approve these as safe? It's almost as if they told us they were safe, and we just believed them without questioning it. We seem to be a very gullible race, but things are changing and more are starting to question the world around them.
"One small mutation in a human being can determine so much, the point is when you move a gene, one gene, one tiny gene out of an organism into a different one you completely change its context. There is no way to predict how it's going to behave and what the outcome will be. We think that we design these life forms, but it's like taking the Toronto orchestra prepared to play a Beethoven symphony and then you take some random drummers from "here" and flip them in with the Toronto symphony and you say play music. What comes out is going to be something very very different. Publicists say that there is good intention behind GMOs, but the fact of the matter is it's driven by money." – David Suzuki
I personally believe the intentions go beyond money, but that's another story.
It's also pretty clear that DNA from food can and does end up in animal tissues and the milk products that people eat. (4)(5)
There are studies that show when humans or animals digest genetically modified foods, the artificially created genes transfer into and alter the character of the beneficial bacteria in the intestine. Researchers report that microbes found in the small bowel of people with ilestomy are capable of acquiring and harboring DNA sequences from GM plants.(1) Genetically modified crops have infiltrated animal feed since 1996, and it's normal for them to have a complete GM diet. Studies have linked GMO animal feed to severe stomach inflammation and enlarged uteri in pigs.
It's also important to note that gene transfer among genetically engineered agricultural crops and surrounding native species has given rise to a highly resistant species called super weeds. According to the world health organization, gene transfer and the movement of genes from GM plants into conventional crops or related species may have an effect on food safety and food security. "This risk is real, as was shown when traces of maize type which was only approved for feed use appeared in maize products from human consumption in the United States." (3)
The truth is, genetic engineers have never taken the reality of gene transfer into consideration when they produce these things and introduce them into the environment. As a result, we are now starting to see the consequences of genes that are engineered, particularly how they spread and alter other organisms in various environments. Watrud et al (2004) found that the herbicide-resistance transgene spread via pollen to an area up to 21 km beyond the control area perimeter and had pollinated wild creeping bentgrass.(2)
Prior to this year, governments concluded that transfer of DNA from GM crops/foods is unlikely to occur. Now we can see that they are wrong, or perhaps they had knowledge of this already? Regardless of the fact that DNA from GM foods can be transferred to humans and animals, very little is still known today and what is known does not look good. There are studies linking GMO's and pesticides to various ailments. We've presented and written about them on our website numerous times, this is another article to add to the growing amount of evidence to suggest we need to halt the production of GMO's until we conclusively know that they are safe for human consumption.
It's not a mystery why most countries around the world have completely banned GMO's.
SOURCES:
(0) http://www.plosone.org/article/info%3Adoi%2F10.1371%2Fjournal.pone.0069805
(1) http://www.ncbi.nlm.nih.gov/pubmed/14730317
(2) http://natureinstitute.org/nontarget/reports/bentgrass_001.php
(3) http://www.who.int/foodsafety/publications/biotech/20questions/en/
(4) http://www.food.gov.uk/policy-advice/gm/gmanimal#.UsxuFPbXFGH
http://www.mindfully.org/GE/2004/Transgenes-Human-Gut1feb04.htm
Lipton, H Bruce, The Biology of Belief. United States: Hay House INC. 2006
Source: collective-evolution
Havana Syndrome again? CIA officers are mowed down by a mysterious disease
A CIA officer in Moscow experienced symptoms of the so-called "Havana syndrome" in 2017. This became known to The New York Times with reference to sources in diplomatic circles.
CIA officer Mark Polimepulos, who helped lead covert operations in Russia and Europe, complained about the manifestation of mysterious symptoms. According to the newspaper, in December 2017, he felt severe dizziness, which later developed into a prolonged migraine, forcing him to retire. At that time, Polymerpoulos was 48 years old.
It is noted that such a case was not the only one. Similar symptoms were experienced by the staff of the American ambassadors in Cuba and China in 2016-2018. However, the exact number of cases and the place where this happened is not named. It is alleged that the US diplomats have tried to influence in a similar way around the world.
At the same time, the US State Department was unable to establish an unambiguous reason that caused the "Havana syndrome." Among other things, it was assumed that the diplomats may have been exposed to an unidentified sound effect.
In 2017, it was reported that, beginning in late 2016, American diplomatic officials and their relatives in Cuba began to complain of symptoms such as hearing loss, nausea, headaches and balance disorder. 
The Associated Press received audio footage of the attack and described the harassing sounds as "the high-pitched sound of crickets combined with fingernails scratching on a board." Then the American government suggested that Russia or China could be the culprit.
Many victims are still undergoing rehabilitation. Specialists from the University of Pennsylvania performed magnetic resonance imaging and revealed visible changes in the structure of the brain in the diplomatic missions.
Differences were found in 23 men and 17 women who complained of health problems while on diplomatic duties in Havana. Scientists have yet to figure out what causes the unusual symptoms.
How Russia and the United States nearly started a nuclear war in 1995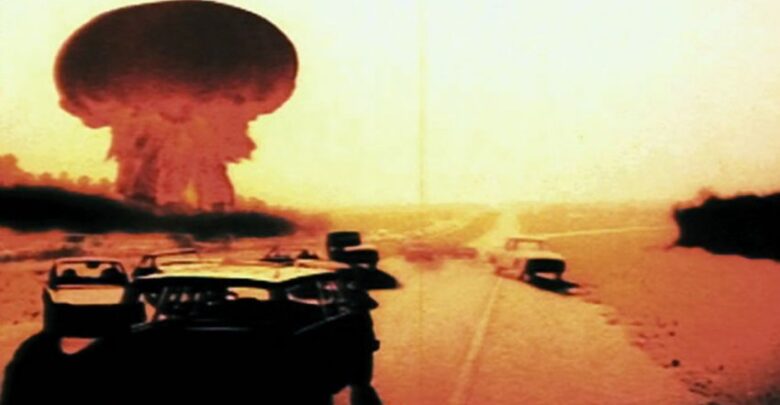 The Norwegian meteorological rocket incident remains the only time in history that the Russian president has activated his nuclear briefcase.
On January 25, 1995, Doomsday could have come in the world: the Russian Federation was preparing to launch a nuclear strike on the United States. How did it come about that the states that left the confrontation of the Cold War in the past and had just normalized relations with each other found themselves on the verge of mutual destruction?
The beginning of the war?
The cause of the crisis was an ordinary Norwegian meteorological rocket. Its launch from the small island of Anneia at 7 am local time (10 am Moscow time) towards Spitsbergen caused a stir in Russia.
Black Brant XII. Legion Media / ZUMA Press
Equipped with scientific equipment to study the aurora borealis, the Black Brant XII was similar in size to the nuclear-powered American Trident D-5 ballistic missile, intended for launch from submarines. In addition, it flew along a trajectory along which, as the Russian Defense Ministry believed, American missiles would fly in the event of a nuclear war.
In December 1994, Norway informed 28 states, including Russia, about the planned launch, but did not give a specific date, limiting itself to specifying the period: from January 15 to February 10 of the next year. Due to bureaucratic delays, this information did not reach the Russian Missile Warning System, which sounded the alarm.
Decisive minutes
An emergency meeting with the country's top political and military leadership was convened in the Kremlin. Defense Minister Pavel Grachev, Chief of the General Staff Mikhail Kolesnikov and President of the Russian Federation (as Supreme Commander-in-Chief) Boris Yeltsin had three strategic missile forces control terminals activated – the so-called nuclear suitcases.
Vladimir Sayapin / TASS
The military believed the lone missile could have been fired to create an electromagnetic pulse that knocked out Russian radars and communications systems. Following it, a massive blow could be expected.
For several tense minutes, as leaders watched it flight, it was decided whether Russia would launch a nuclear strike against the United States.
"Little is known today about what Yeltsin said at the time, given that it could have been some of the most dangerous moments in the entire history of the nuclear era," The Washington Post journalist, David Hoffman wrote three years after the incident : "They make it clear that the Cold War nuclear readiness system continues to operate, and how catastrophic its consequences could be, despite the fact that the feud between the great powers is already over."
The situation was discharged only when it became clear that the rocket had gone towards Spitsbergen (not far from which it fell into the ocean). The nuclear cases have been deactivated.
Russian President Boris Yeltsin (center) and Russian Defense Minister Pavel Grachev (right). Igor Mikhalev / Sputnik
The incident with bringing Russia's Strategic Nuclear Forces to combat readiness, soon became the property of the world community. When, four years later, the Norwegians were about to repeat their launch of Black Brant XII and reported this to the Russian Foreign Ministry, the US additionally warned all key Russian military departments about it through their channels. As a result, this time there were no unpleasant surprises.
Source: rbth.com
Germany conducted exercises in case of nuclear war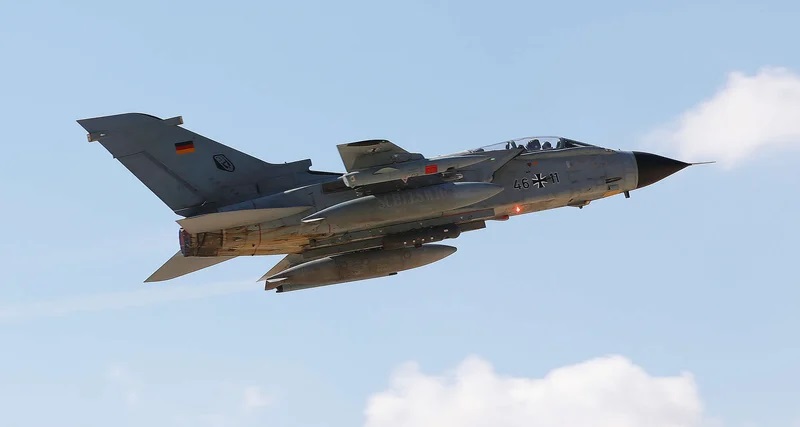 The Bundeswehr with partners in the North Atlantic Alliance ( NATO) trained in operations in a nuclear war.
The German army, together with Italian, Belgian and Dutch colleagues, conducted exercises in the event of a conflict with the use of nuclear weapons.
The location of the exercise "Steadfest Noon" was chosen airbase "Nörfenich", where the tactical squadron of the Luftwaffe 31 "Boelcke" is located. Together with the Luftwaffe of the Bundeswehr, the air forces of other NATO countries, in particular, Italy, the Netherlands and Belgium, took part in the exercises.
According to a report by Bild, the exercise scenario involved training procedures for safely removing nuclear weapons from storage, delivering ammunition and installing them on aircraft. The training flights took place without nuclear weapons, and in parallel with the aviation exercises at the Büchel airbase, where the tactical squadron of the Luftwaffe 51 Immelman is located, the Resilient Guard air defense systems were trained to protect the airfield from air attacks.
The training sites for the Luftwaffe of the Bundeswehr were not chosen by chance, since the Nörfenich airbase is a reserve storage site for the B61, a hydrogen bomb that forms the basis of nuclear weapons of the US strategic nuclear forces. 
Some of this ammunition is stationed at NATO bases in Europe. The exact number of hydrogen bombs that are stored at European sites and which ones are not reported. In Europe, the B61 is carried by Panavia Tornado fighter-bombers (pictured) and General Dynamics F-16 Fighting Falcon fighters.
Recall that the B61 thermonuclear bomb is the main weapon of the US strategic nuclear forces, although it entered service in 1968. Since 2012, a new guided version of the B61-12 has been under development, which will replace all B61 and B83 bombs that have been in service since 1983. It can be used both on strategic bombers and tactical aircraft. About two billion dollars were spent on the development of the 12th modification of the aerial bomb.