Combine Tarot And Herbs In Powerful Spells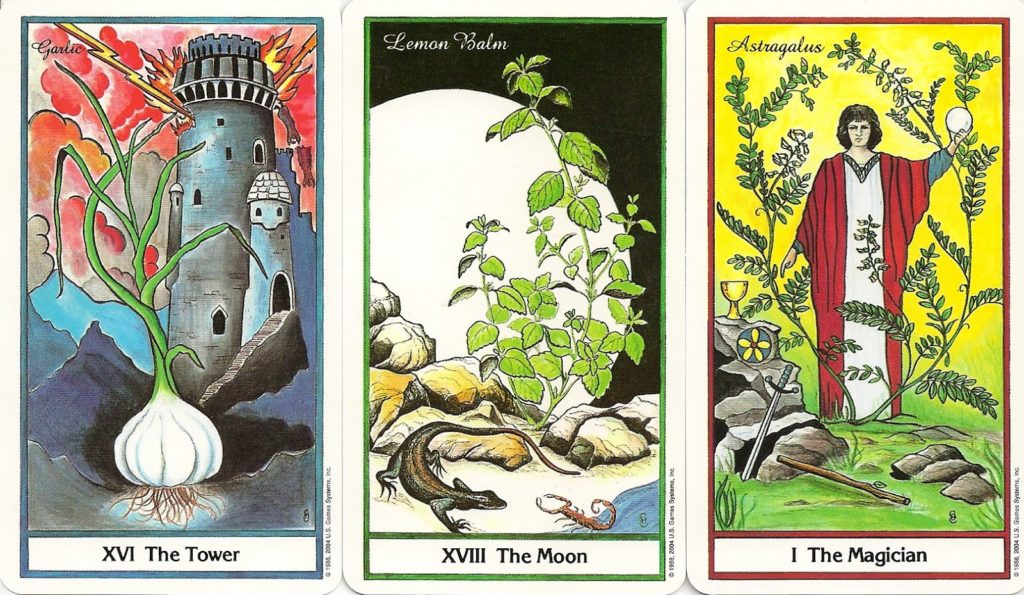 Here are 3 easy spells using the Tarot and herbs to clean your personal field for whatever you hope to increase in the coming months. One to boost communication skills, yet another to help enhance psychic skills and the next to remove resistance.
General Technique
Utilizing Tarot cards as correspondences in spells is an excellent kind of easy magick that looks simple on the surface however demands a solid understanding of the significance of these cards. These magickal cards have so many applications as energetic resources in workings. Like many things I do, I consider the significance of these cards (both standard and personal) and apply them to the task at hand. This really is an excellent way to get to know the cards as individuals and also to better comprehend the energy of their suits as well as the numbers.
For the Minor Arcana, the cards may be used as representations of their corresponding suits and numerical value. For instance, if I had been considering lucid dreaming, I could begin with choosing numbers appropriate to the spell. One is about beginnings while three could be utilized to symbolize the"3rd" eye. The Ace of Wands may be worked for to include fire energy to a new start. If you wished to improve your psychic skills, you can use the 3 of Pentacles to fortify the mysterious skills you're going to be learning.
There are different cards that you can add which are especially linked to psychic capabilities, such as the High Priestess of the Magician. You could get even more precise with fitting the specific nature of your project with a Major Arcana card, like the Moon for lucid dreaming.
Corresponding the Tarot to Herbs
The cards could be attached to herbs and other botanicals (plants, trees, etc.) by using their energies to strengthen a spell or may represent different energies (components ) of a working. Sticking with the psychic capability example, myrrh is connected with the Three's and Pentacles with sage, so both could be added to the spell correspondences to fortify the energy of the card.
Wands go with almond and one's are connected with Lady's Mantle (traditional) or mugwort may be used. The Moon goes with mugwort. A mix can be made from the four components (using dried ground almonds or almond bark) and then set in a bag (an additional improving through colour magick by using an proper colour, such as blue for communicating through dreams may also be added). Subsequently the bag and cards put beneath the pillow. An incantation activating all of the properties involved could be added for more omph.
Waning Moon Removal Simple Spells for Personal Development
For spring waning moon magick, the energy is that of clearing the way for expansion. I have chosen three common problems for easy removal spells: communication issues, psychic development work and resistance to acceptance for recovery work.
Spell to Eliminate Communication Issues
Card: Five of Cups
Botanicals: Ginger and Licorice Root
The Five of Cups is a reminder that anger, and disappointment are painful (but necessary) parts of the journey. But (as you know) it is through heart ache that we frequently grow the most. The power of the Five of Cups can assist with letting go of those hurts to start afresh. Healing work, particularly in fixing communication issues on your most important relationships and for thought work involving releasing damaging self-talk and ruminating on the past, is the attention of this spell.
Ginger is firmly connected with recovery and signifies the suit of Cups. Licorice Root is attached to Mercury, as such it's excellent at improving communication skills, especially in regards to speaking your truth, and getting the frog out of your throat. It could be connected to the Fives through a shared association with the planet Venus, lending power to the relationship aspect of the spell. Ginger and ginger root could be mixed and burnt as an incense. Add a little bit of mugwort to improve the working.  Mediate on ginger fiery energy to bring us from the private Under World because It's part of Hekate's Garden.   Consider Mercury's swift character and trickery throughout the power of ginger root.
Curing Ritual Bath
You could even blend a"potion" to use in spells for recovery through communication using ginger and licorice root. Use about 2 tablespoon of ginger and 1 of licorice root. Insert your other components, such as hair of the people involved, a chunk of an appropriate stone and let steep in the power of the waning moon to eliminate obstacles between you. To concentrate on personal recovery from hurtful words or your own maladaptive thoughts, add this potion into a salt bath. The protective character of ginger can soothe you entire body, soul and mind permitting the licorice root to work it's magick at clearing blockages in communicating and releasing damaging thought patterns. Meditate on the card whilst soaking.
Spell to Eliminate Barriers to Psychic Development
Card: Star
Botanical: Cloves
The Star is a good card for using in a spell to wake up your inner goddess, especially for developing your psychic skills and links to all things. Additionally, it is a card for rebirth, especially throughout the Star's healing energy. Additionally, it is a card of calmness and contentment, therefore it may be utilised to guarantee a smooth route into mystical and spiritual studies.
Cloves can be worked with in their natural state (dried flower buds) or as essences (alcohol based) or essential oils. They're about companionship and the return of the Goddess. They signify the Aquarian Age that we're only now embarking upon.
To create an incense: grind cloves, then add white sage leaves and lavender for a pleasant encounter with the Goddess of Fertility and Growth looking for her counsel for eliminating all blockages to your burgeoning mystical abilities. Carry The Star beside you in a yellow bag to improve psychic skills in everyday situations.
Spell to Remove Resistance
Card: Chariot
Botanical: Olive
The Chariot arrives in a cloud of dust, allowing us to not allow dirt get between us and the most essential things in life. But She comes bearing success and triumph too. The twofold power of the Chariot for balancing feelings and thoughts can be implemented to endorsement work as part of a recovery journey.  Imagine yourself as the Charioteer charging ahead eliminating all resistance.   Utilize Charioteer power to clean the smoke and lean into the problem at hand.
Since the Charioteer, your job is to clean the way with elegance and fortitude. Balance is in order. Olive brings us by protecting and soothing, hence opening the way for us to find the situation in a fresh manner and create approaches which will truly result in the results we want. For soothing things down and bringing clarity, add lavender and mugwort and let soak under the waning moon for 2 nights to deliver peace as you charge ahead. Once prepared, familiarize yourself with the oil in the morning and evening at the points of the three selves (under belly button, at heart center and crown) while imagining yourself as the Charioteer.
A Very Pagan Christmas Special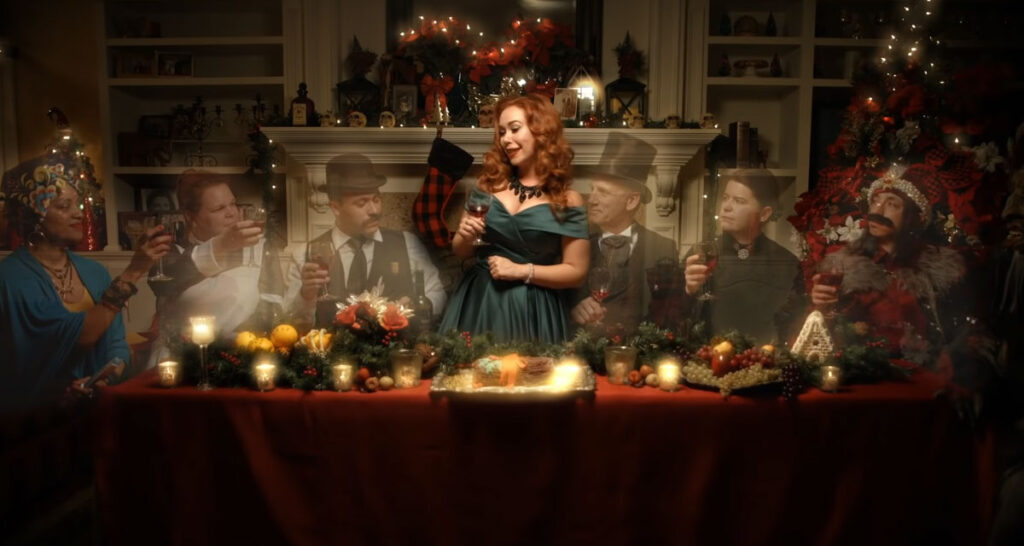 Explore the dark origins of Christmas with this pagan Christmas special from Macabre Mondays.
When you dig just under the surface of modern Christmas you begin to find the joyous holiday full of ghosts, monsters, and other darkness. For creeps like us it's basically a second Halloween. Colder, yes, but with equal amounts of macabre merriment.
Macabre Mondays host Malia Miglino invites you to join her festivities as she explores the holiday's pagan roots:
Human sacrifice, Yule logs, mistletoe…what do all 3 of these things have in common? Easy – Christmas AND Paganism. I'm breaking the door open on the origins of Christmas and Creeps, it's DARK.

From the ancient Romans who celebrated Saturnalia to the Vikings who poisoned human sacrifices with mistletoe to Charles Dickens ghost stories….the history of Christmas is long, varied, dark and stolen. So grab some wine, prepare a feast and settle in for a crazy night of lore and Yule while I celebrate with some of my favorite ghosts of Christmas's past.
For more Macabre Mondays subscribe on Youtube right here.
Satanic 'Snaketivity' on Display for Christmas in Illinois Capitol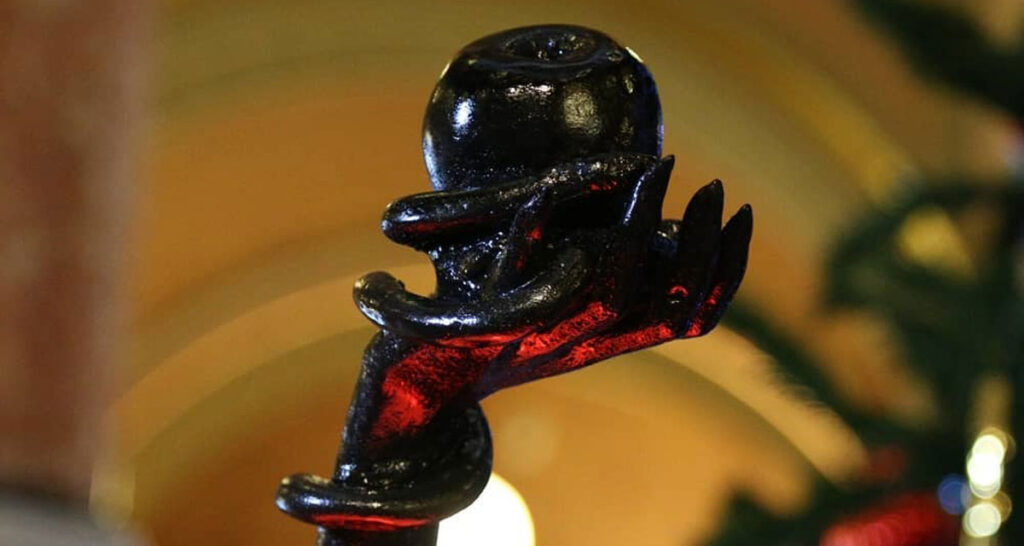 The Satanic Temple of Chicago installed a sculpture of a hand holding an apple with a snake wrapped around it for the holidays.

Snaketivity on display in Springfield, Il.
"Fill your eyes and ears with Satanic holiday cheer! The Snaketivity is here!" the Satanic Temple of Chicago posted on Instagram this week.
The "Snaketivity" is a black resin sculpture of a hand holding an apple with a snake wrapped around it. The base reads, "Knowledge is the greatest gift." It is currently on display for the holiday season in Springfield alongside a menorah, a Christmas tree, and a Nativity scene.
More weird holiday cheer:
When the Satanic Temple announced the plan in November, they wrote that the Snaketivity would be "bringing a message to the Illinois state capital that religious freedom means freedom of representation for ALL religions… not just the ones that don't offend Christians."
With a plea to "Please consider what you may do to help us bring Satan to Springfield!," the group raised $1,700 on GoFundMe for their Satanic holiday display.
"I suppose it is their free speech rights to do that, so I can't deny that. But do I agree with it? Absolutely not," one interviewee told WBMF News. "I can't disagree with the statement in itself but when it's coming from a satanic or a cult group, my response would be that everything about Satan is a lie."
"I think it's inappropriate because it's not something that should be displayed for a lot of people to be offended by," said another. "I would be offended by that myself."
The statue will remain on display in the Illinois State Capitol until Dec. 29.
Exquisite New Edition of 16th Century Occult Tome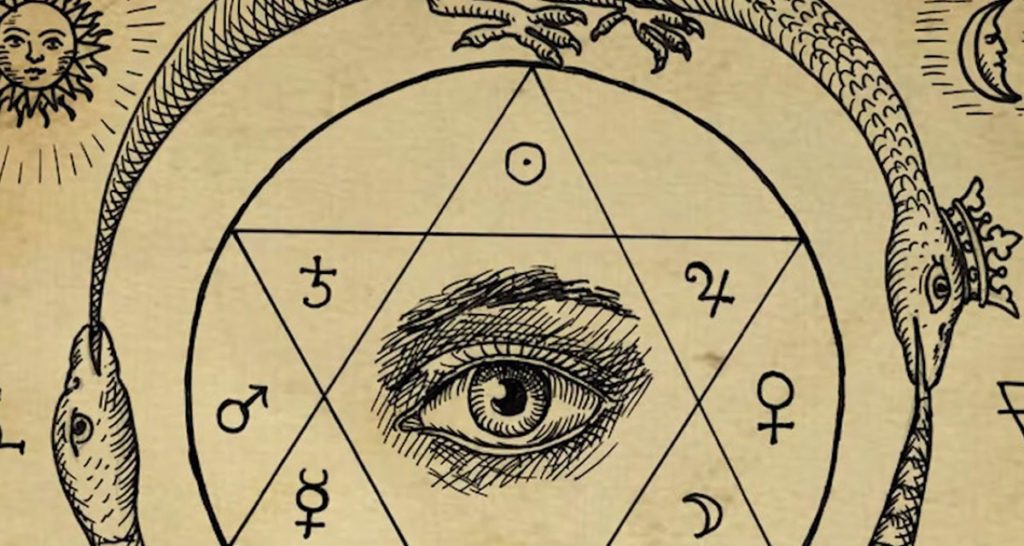 Bring this once banned book of science and the occult back to life with a beautiful new edition from Black Letter Press.

Black Letter Press is crowdfunding an exquisitely illustrated new edition of Natural Magick by Giambattista della Porta, the 1558 book about the occult that was listed in an idex of forbidden books.
From the IndieGoGo campaign:
Natural Magick was first published in 1558. Giambattista della Porta was a magus, or a natural magician, who searched nature for similarities that would serve to build a broad template of forced understanding of seeming likenesses, looking for the great connector in the exceptional and the unusual, the stuff outside of the formerly Aristotlean world.

Porta writes in the first chapter, defining the word "magic": "Magic took her name and original [sic] from Persia… In the Persian language, a Magician is nothing else but one that expounds and studies divine things; and it is the general name of wise-men in that country… Magic was begun in Persia by Zoroastres". Therefore it is not a book of ceremonial magic, spells or any religious topics but an encyclopedic work of natural wonders, a gold-mine of information and clever wishfulness written at a time when science was still in its infancy. Magic is described as a specific science of natural objects.

Natural Magic concerns itself with a variety of subjects della Porta had investigated such as magic, alchemy, optics, geometry, cryptography, magnetism, agriculture, the art of memory, munitions, and many other topics, all grouped together and refined, distilled, into a compendium of natural knowledge.

While some of della Portas described Experiments on living animals and Humans might seem curious and quite cruel to the modern reader, his researches in optics were visionary. He gave the world the first published description of the convex lens and the camera obscura. Though he did not invent these, his work is perfecting and describing them, and their inclusion in Natural Magick, contributed to the dissemination of this knowledge.

The first edition of Natural Magic (1558) ended up on the spanish Index of forbidden Books due to Porta's naturalistic approach to witchcraft and necromantic arts. A second version in 1589 was purged of the infamous – and one of the few passed on – recipes for a witches unguent. Della Porta speculates in this banned chapter, that the witches flight and orgiastic encounters with demons and the devil had a natural explanation. Hallucinogenic plants were used to create the flying ointment – a material substance with occult, but non-demonic properties.
A new edition of Natural Magick by Giambattista Dell Porta from Black Letter Press
Back this project on IndieGoGo right here.