Codex Seraphinianus: A new edition of the strangest book in the world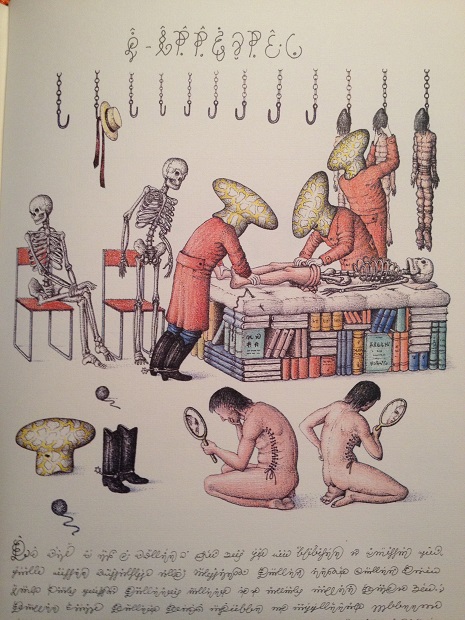 In October Rizzoli will be republishing what is regarded by many to be the strangest book in the world, the Codex Seraphinianus. The Codex is unlike other historically well-known strange books (such as the Voynich Manuscript), in that the author of the book is not only known (Luigi Serafini is his name), he's still alive. But the book is just so damned strange that it has accumulated a veritable industry of speculation about its meaning, deeper origins, and whether the language in which it is written actually has any syntax or not. Serafini has said relatively little about it himself over the years, and denies that the script has any meaning, but no one really believes that, including me.
My fascination with the Codex Seraphinianus dates back to the early 1980s when it was published and when I was working in a Waldenbooks store on Montague Street in Brooklyn, known to other stores as "The Zoo" because of the cast of characters who worked there. Some of the customers recognized me as a kindred spirit so they'd come in, shoot the shit, and we'd discuss weird books and other stuff until Bob, my manager, gave me a "look" or told me to work the register. Bob was cool actually, and didn't mind at all that I'd come in to work totally baked because I not only had tunnel vision at the register and was super-accurate, I'd get bored and order up books for the Sci-Fi, Philosophy and Religion sections and my books would sell pretty quickly. Phillip K Dick? Stanislaw Lem? Lama Anagarika Govinda? Kierkegaard? You bet I stocked 'em. I kept all their books on the shelves. (Though I wonder what Bob would have said had the $40,000 Tibetan Tanjur I ordered as a gag through Waldenbooks HQ actually shown up.)
One day one of "my" customers came in and told me about the Codex Seraphinianus: Man, it's like a hundred dollars and its got drawings of trucks with human heads, skeletons getting fitted for new bodies, weird animals that don't exist and shit, like from a whole 'nother universe. It's not written in English or any other language but the dude who wrote it made up his own language…I never saw anything like it… Back in the pre-WWW days you couldn't just whip open your phone and command it to give you a rare book: You had to brave odd looks in rare bookstore after bookstore by people who had never heard of The Codex Seraphinianus and who highly suspected you had either hallucinated the existence of such a book or had heard of the book from someone else who had hallucinated it.  
Recently, however, I was finally in a place where my finances matched the book's availability, so I got myself one, only finding out shortly thereafter that Rizzoli was putting out a new edition in October. This kinda explained the panicky bargain price I got for an unopened copy of the 1993 French edition. But let me say, that after all these years, the book really does live up to its reputation: The drawings are in turn hilarious, disturbing, bizarre and, sometimes, just flat-out incomprehensible, but all of them are annotated in Serafini's script. Even in my relatively abstemious state of mind these days I can spend hours "reading" it. One typical image is shown above and, in the video below, you see a bunch of pages out of the early chapters.
Over the years a whole cult has grown up on the Internet devoted to the Codex Seraphinianus. For instance, this group discovered that the numbering system is base 21, and this guy discovered certain grammatical rules governing the script, and even created a sort of transliterator you can use. This lady claims to have hallucinated herself into the world of the Codex, even prior to having heard of it. No one, however, has yet cracked the Codex and translated it. As for the author, he is very much alive (and apparently real, as you will read below) but continues to deny that the script has any meaning. (His website doesn't, unfortunately, doesn't have a heck of a lot of info.) In the forthcoming edition, however, Serafini now states that a stray white cat that joined him while he created the Codex in Rome in the 1970s was actually the real author, telepathically guiding Serafini as he drew and "wrote." Recently, I traded email questions about the new edition and about Serafini himself with Charles Miers, Rizzoli's chief publishing honcho, who himself is a long-term fan of the Codex:
Dangerous Minds: So how did this new edition of Codex Seraphinianus come about? Was it something Rizzoli initiated or did the author Luigi Serafini initiate contact?
Charles Miers: Rizzoli and Serafini have been working together for years in Italy on several other successful projects on Serafini's art such as the recent Storie Naturali inspired by Jules Renard, in Italian, still in print,
DM: I think I heard that there's new content and even drawings in this edition that haven't appeared previously. Is that true? What's new about it?
CM:Yes that's true, the first 2 chapters are made with completely new drawings, also new is the 22 pages "Decodex" insert in which the author explains in various languages when and how the Codexcame to life and the crucial help he had in this from a white cat.
DM: Do you expect this book to sell like hotcakes? Yeah, it's kinda pricey but I finally bought my own copy of the 1993 version several months ago, and I'm only slightly sad to find out I could have had a newer one for about a third of what I paid.
CM: We expect to sell out fairly quickly of our first print runs of both the trade and deluxe limited edition. Serafini's literary following is very impressive.
DM: So have you spoken to Luigi Serafini yourself? Does he even speak English? For that matter is he actually real or just a pseudonym of someone else?
CM: Serafini is absolutely a real person  and he speaks very good English.
DM: Any interesting stories you or your Italian Rizzoli counterparts have heard about Serafini? Though I don't think he's a recluse or anything, his website doesn't exactly have a whole lot of information. The story is that he has a whole warehouse of ceramics down in Umbria or somewhere, but I haven't heard much more than that about him.
CM:Serafini has very interesting homes both in Rome and in Milan and had, until a few years ago, a ceramic laboratory near Deruta, in Umbria,  which is no longer operating.
DM: Have you spent any quality time with the Codex yourself? Any thoughts on the language therein? Serafini has supposedly said that it means nothing, but there do appear to be fairly clear clues that at least some of it has some meaning. For instance, the numbering system is base 21.
CM: The book has been in my personal library since its original publication and is a favored treasure of mine for both its bookmaking production and nuances. The  page numeration of the "Codex" does follow a math system based on the number 21: having said that, Serafini particularly denies any numerological influence in his work. But this is something which has already sparked speculation for many bloggers.
DM: Any discussions about bringing out something new by Serafini in the future?
CM: Absolutely yes, Rizzoli Italy is talking with Serafini  about a couple of  ambitious projects, which are inspired by the popular ancient Italian literature.
Well, I'd bet that's a Dangerous Minds exclusive! We may see an additional title to two from Serafini in the future! And I must admit to wanting to get my mitts on that new edition with the new illustrations, but as I'm rapidly running out of room for more books I guess I'll have to pass… for now.
Here's part one of a symphony devoted to the Codex Seraphinianus, with great images of the early part of the book:
Vampire from the Australian state of Victoria: A rare disease doomed a little boy to live in the dark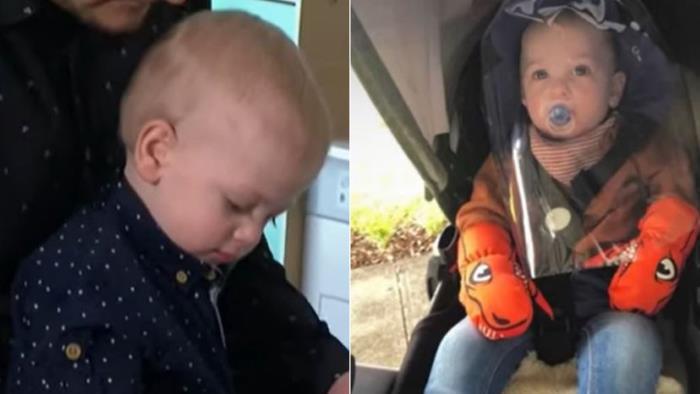 A little boy from the Australian state of Victoria is doomed to live in the dark due to his skin's increased sensitivity to ultraviolet radiation. This is reported by the NZ Herald.
George Maddern, who is now 18 months old, was born with a rare condition – pigmented xeroderma. Because of this, the boy is allergic to sunlight.
These people are killed by the rays of the sun. They hide from the light and go outside after sunset
Every day, the child and his parents face many problems. For Maddern to play in the house, all the shutters must be closed and the windows must be tightly curtained. To go outside, he must be wrapped in blankets and put on gloves, since no part of his skin should be exposed to the sun.
The disease increases the chance of skin cancer by 10 thousand times, and there is a 25 percent chance that sunlight can affect the boy's vision, hearing and nervous system. Xeroderma is incurable.
"This diagnosis means that George cannot play outside, walk up to UV-protected windows, and even attend any events if halogen lamps are used in the room where they are held," the child's uncle explained.
The boy has already been hospitalized with severe burns to his face after spending a short time in the sun without protection.
The family wants to build a special gazebo that will serve as a playground for the child, large enough to accommodate a trampoline, basketball hoops and slides. Also, the boy's parents plan to tint the windows of the house and the car, install sensors that measure the level of ultraviolet radiation and buy clothes with UV protection.
To date, crowdfunding has raised over 63,000 Australian dollars.
"Alien Challenge" continues: Another mysterious monolith found in Romania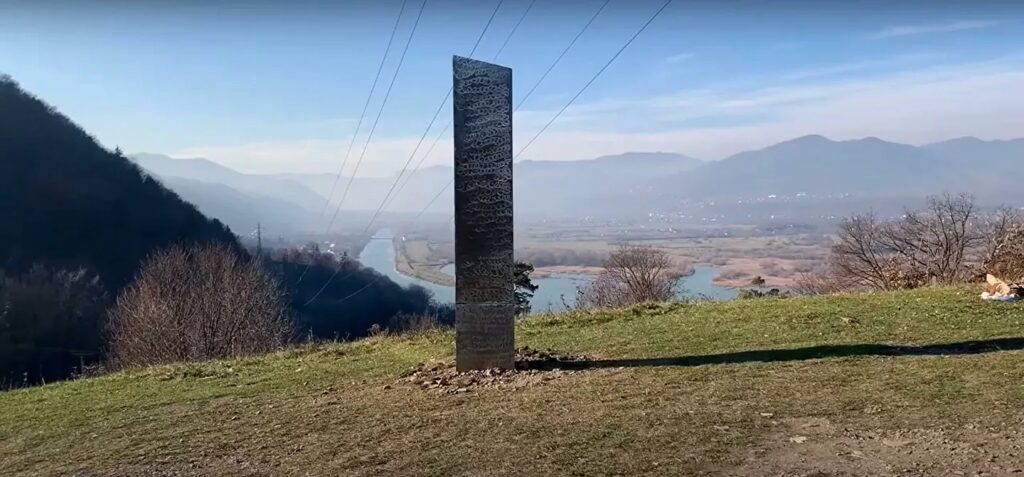 Another mysterious monolith, the appearance of which previously puzzled the authorities of the American state of Utah, this time discovered in the east of Romania, writes the Daily Mail newspaper.
Last week, it was reported that Utah Public Safety officials had found a structure of shiny metal about twice as tall in the desert. After a few days, the monolith disappeared. According to the local land administration bureau, "an illegally installed structure called a" monolith "was removed <…> by an unknown party."
The Romanian monolith was erected on a hill near the town of Piatra Neamt, a few meters from the ruins of the Dacian fortress of Petrodava. It was discovered on November 26th.
Roxana Josanu, a spokeswoman for the Culture and Historical Heritage Department of Neamt County, said the authorities were studying the "strange emergence" of a monolith about four meters high.
"Before anything can be installed here, the permission of our organization is required, which must be approved by the Ministry of Culture," she added.
The monolith in Romania, unlike the construction in Utah, is not a rectangle, but a rectangular trapezoid with a beveled top. Besides, its surface is covered with "patterns".
Earlier, the media noted that the find in the Utah desert is similar to the alien obelisk from the Stanley Kubrick movie "A Space Odyssey 2001", except for the fact that it is not black, but silver. It was assumed that we are talking about an art object.
Hitler's secret bunker with photographs and coins discovered in Argentina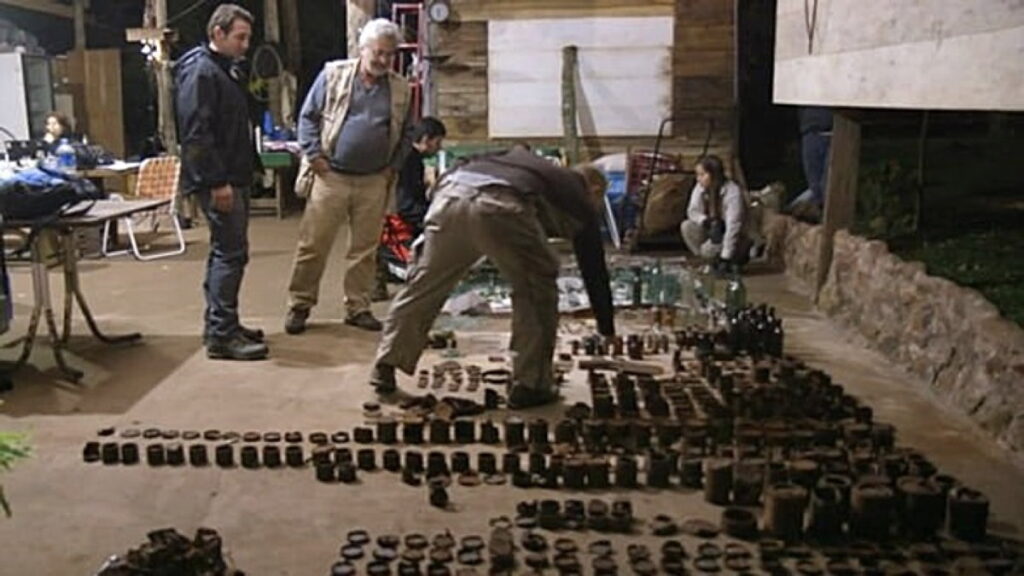 Secret hideouts that were supposedly intended for Adolf Hitler have been discovered 600 miles north of Buenos Aires, Express reports.
It is alleged that even the Fuehrer of Nazi Germany after the end of the war in 1945 could have lived in the found refuge.
Former U.S. Special Forces soldier Tim Kennedy and CIA veteran Bob Baer told Express that Hitler's likely hideout is 600 miles north of Buenos Aires. There are legends among the locals about why three buildings were built in a remote region of Argentina.
It is reported that archaeologists found during excavations a common photo of the leader of the Nazi Reich Hitler and his Italian colleague Benito Mussolini. Also, archaeologists allegedly found a box with gold coins minted in Germany in 1940, as well as a photograph of a child in Nazi uniform.
According to declassified FBI documents, the Nazi dictator planned to hide in an Argentine bunker in case of defeat, but did not manage to leave Germany – the Soviet army captured Berlin, and Hitler himself committed suicide. Hitler's corpse was found burnt on the ruins of the Reich Chancellery in May 1945. The FBI studied the theory that a double died in Berlin and Hitler took refuge in Argentina. However, a dental study published in 2018 refutes this theory and confirms the death of the dictator in Berlin.
Today, any artifacts associated with Adolf Hitler acquire immense commercial value. Hitler's telegram to Field Marshal Ferdinand Schörner , written a few days before his suicide, was put up for sale at an auction in the United States. The owners planned to bail out up to $ 80 thousand for it.
The corner yellow house, in which Hitler was born and spent his childhood, will finally come into full ownership of the state. The Austrian edition of The Local names the amount of the transaction: for an empty house in Branau am Inn, the owner will receive 810 thousand euros. The Gerlinde Pommer family owned the yellow corner house in the town of Braunau am Inn on the German border for almost a century, either selling it or buying it back. The building is unremarkable, except that it was there that on April 20, 1880, Clara Hitler, the wife and part-time niece of Alois Hitler, gave birth to her first son, Adolf.