CNN Says They Are Creating Chaos, But Are They?
IN BRIEF
The Facts:In a recent CNN article, they claim that the Yellow Vests are creating 'chaos in France.' But are they actually creating chaos? Or is there a bigger picture here?
Reflect On:Are we taking the time to look at multiple angles of coverage on this groundbreaking event to better determine truth? Is there a bigger play going on where the elite is scrambling to control this narrative?
France may never be the same. Protests, tear gas and more are filling the major cities in France as the "Yellow Vests" come together in the tens of thousands to raise awareness about a long list of demands they have for their government. Before we get into our most recent analysis, let's have a recap of what has happened as of yet.
The current protest is being called the biggest and one of the most violent in the past 50 years. One of the most significant aspects of this recent uprising is multiple occurrences of police officers removing their helmets in solidarity with protesters. It brought some to tears and inspired many others, as it illustrated a level of solidarity that isn't often seen in public protests. Everybody in France is being affected by the decisions being made by Macron and the governments of years prior, a story we covered in more detail here.
This is what we are seeing glimpses of when we watch police, firefighters, and protesters unify as people. Beyond their uniforms, they are all just people, living through an experience that affects them all. This is a terrifying reality for the Deep State as they and their system thrives off of humanity being divided, at war with one another and emotionally triggered and invested in the cabal's system.

This is probably one of the biggest reasons why mainstream media doesn't talk about this particular story, one where people are unifying. Instead, they want to focus on the crazy, wild protester vs the calm, needed police who protect the establishment.–Joe Martino, from his recent article explaining why the Deep State has a problem in France
Media Perception Control
This movement has seen no shortage of perception manipulation. This is why, as I've written about and documented many times before, intelligence/government agencies have a very close relationship with mainstream media. Mainstream media will always present events that show how much we are unifying and coming together, in a completely different manner. CE writer Richard Enos, who recently published an article with regards to what's going on in France, sums up the issue quite well here.
Of course, what do we hear about most in the Mainstream Media when it comes to legitimate protests? An initial strategy might be to disperse the focus of the message, portray it as if people have many different agendas, 'muddy the waters' if you will, and hope that quenches things a bit. If the movement does not die down by itself, then we inevitably hear about how violent it has become. This one is no exception.
But are they really violent? Or are they just presented that way? Are those who oppose these gatherings encouraged to start violence? Once a movement like this becomes so popular, are there hired 'groups' that come in an initiate violence? Provocateurs?
If there's one thing that's certain, it's that the establishment does not like peaceful demonstrations of unity and solidarity, and they will do anything to sway the perception of the masses who are watching at home.
Don't believe it? Look at all the mainstream headlines. As usual, they are all about violence and how order will be restored (order out of chaos, ordo ab chao, the timeless strategy of the elite). Meanwhile, the actual reason that so many ordinary citizens would go to the trouble of protesting is buried somewhere in the article and given little importance. The New York Times' 'Macron Inspects Damage After 'Yellow Vest' Protests as France Weighs State of Emergency' is a typical example.

We have to ask ourselves: would a grassroots movement of concerned law-abiding citizens (which most citizens are) motivate these ordinary citizens to set someone's car on fire? How could destroying another citizen's car actually help the movement? Looting and breaking store windows? Why would law-abiding citizens take their frustrations out on innocent retail vendors? Would ordinary citizens contrive to harm civilians with bombs and gas attacks? – Richard Enos
Recent Terror Attacks?
Then suddenly, in the midst of an epic event raising so much attention, we see an alleged terror attack in Strasbourg, the perfect time to not only change the news cycle but to divert attention away from the Yellow Vets and back to FEAR and the narrative of TERRORISM! These are the big and timeless tactics used to start wars and keep people divided.
Are they legitimate? False flags like so many times in the past? Or is it all a convenient coincidence for the deep state and media?
CNN & Mainstream Put Forth Narrative
Below is a video of Joe Martino, founder of CE, providing analysis on some of the latest updates regarding the Yellow Vests, including a recent CNN piece claiming the Yellow Vets are creating 'chaos in France.' Big things are happening in France and the way we're hearing about it has some very specific nuances that we will fail to recognize unless we step back and look at the bigger picture.
The Takeaway
When searching for information, it's important to seek out multiple sources other than mainstream media. This is exactly why alternative or independent media outlets become so popular, because more people are starting to see through the lies and manipulation from mainstream outlets. Alternative media has gained the attention of millions of people, as it often presents evidence that supports a more believable, common-sense narrative that is not in the Deep State's best interest.
The global elite lost their ability to keep all eyes on their platforms, and as a result many people have 'woken up.' This created a massive campaign to combat "fake news," a tag that the mainstream originally concocted for alternative views that they considered dangerous to the status quo. And so recently the government, along with organizations like Facebook, has decided to step in and act as the 'Ministry of Truth' (Orwell).
Fortunately, the 'war on fake news' only further exposed how the global elite are trying to silence ANYTHING that opposes their plans. We are truly living in some interesting times!
"The problem of fake news isn't solved by hoping for a referee, but rather because we as citizens, we as users of these services, help each other. We talk and we share and we point out what is fake. We point out what is true. The answer to bad speech is not censorship, the answer to bad speech is more speech. We have to exercise and spread the idea that critical thinking matters, now more than ever, given the fact that lies seem to be getting more popular." –Edward Snowden (source)
A Gigantic UFO Was Filmed By Marines In Arizona?
A giant UFO was captured on video by the US Marines in the famous Arizona desert.
Recently, a video with an alleged UFO over the Arizona desert and a group of Marines who attended the event, has been aired on YouTube's Section 51 channel, which quickly spread like a foam on the network.
AT THE SAME TIME:
With the data provided by the Telemundo portal, the images have been able to appreciate a helicopter that transits next to the great flying saucer; however, beneath it there are two small satellite ships, which quickly caused alarm among the people who were present.
THE UFOS
They have a style closer to Hollywood. Similarly, before the images transmitted by the video portal, the comments were immediate and many of the users questioned the veracity of the video, since it fits perfectly with a fiction effect for a Hollywood movie.
In addition, it is claimed that the video that was called A giant UFO is filmed by the US Marines in the Arizona desert. On October 20, it was loaded in the month of October and in a few minutes it was seen 17,000 times, however, in this month it was when it completely exploded on social networks.
So far, none of the people in the video have expressed information about the veracity of the video in which the UFO is shown and users continue to speculate more about it.
The funny thing is that it is not the first time that an unidentified flying object has been captured in video, since a UFO wrapped in a fireball appeared in Germany a while ago, which is a clear example of the threat of invasion about.
VIDEO:
Images of the dark side of the Moon : Chinese probe Chang'e-4 lands on the hidden side of the Moon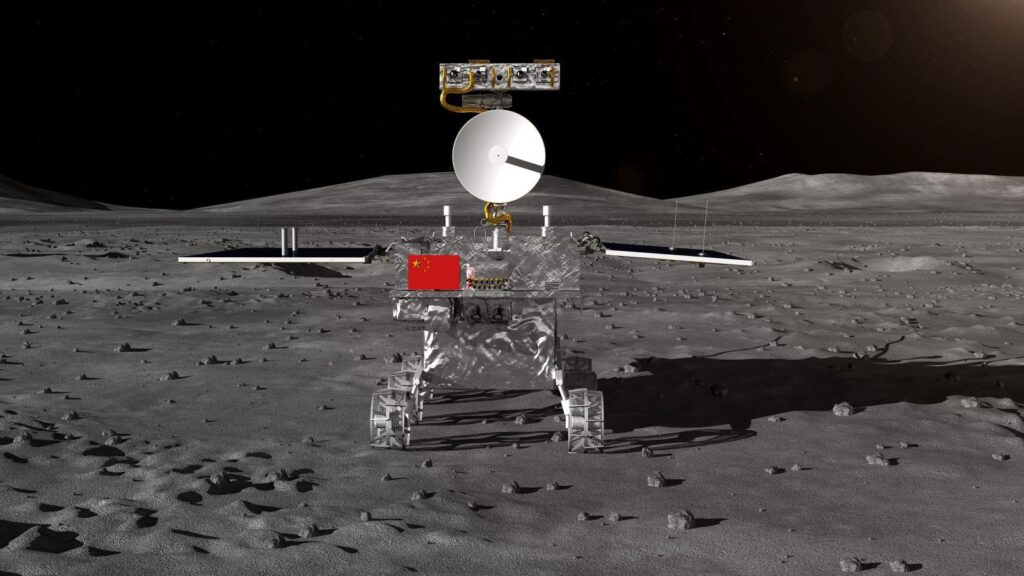 If you put together the words moon, extraterrestrials and bases in a sentence, you get the perfect recipe for a theory of conspiracy. The Moon itself is a mysterious place, not only because we know very little about it, but because it has greatly influenced society throughout history. Today we already have enough resources to travel to our nearest natural satellite and explore it as never before, in addition to being able to find the answers to the questions about its mysteries that have fascinated the scientific community for hundreds of years.
But is it possible that in this unexplored place there are structures of extraterrestrial origin? That's what many people ask, especially since no one has returned since the Apollo 11 mission in 1969. But what many do not know is that, in July 1970, two Russian scientists, Mikhail Vasin, and Alexander Shcherbakov, published an article entitled "Is the Moon the creation of alien intelligence?" The theory proposed by the two experts offered arguments that explained the innumerable enigmas that surround the Moon and its creation. Shcherbakov and Vasin proposed that enormous machines were used to melt rocks and form cavities within the Moon, spreading the molten garbage on the lunar surface.
And they went further by ensuring that what we see is simply a cover. In addition, if we add to the theory of Russian scientists the many images that supposedly show extraterrestrial structures on the Moon, we find one of the greatest conspiracies in history, since NASA would know of the existence of such bases. But it seems that China has decided to reveal the truth about extraterrestrial bases because it has successfully landed a probe on the hidden side of the Moon.
The Chinese probe Chang'e-4 lands on the hidden side of the Moon
The lunar explorer Chang'e-4 has landed successfully on the hidden side of the Moon. In this way, China becomes the first country in the history of humanity to successfully land a probe in this lunar zone. As reported by the China Global Television Network (CGTN), the Chang'e-4 has already sent an image, taken from the south side of the landing site.
The objective of the mission is to help future space travelers through experiments, such as the creation of a biosphere, which includes silkworm eggs, yeast, and potato seeds. If the experiment works correctly, the ecosystem would be self-sufficient, with the silkworms sprouting the potatoes and creating caterpillars. These, in turn, would produce carbon dioxide, helping the plants to grow as a source of food.
In addition, because the hidden face of the Moon is far from the Earth, there is no interference from radio signals, making it the perfect place to study the universe. The mission is part of China's ambitious project to explore the resources and potential of the Moon as a space base. And the next step will be a manned lunar mission to the same place.
The definitive revelation
This is the official version, but conspiracy theorists believe that China has another plan: to find secret extraterrestrial bases . They are based on the fact that the hidden face of the Moon has never been explored before and can not be seen by normal telescopes. But apart from the search for extraterrestrial bases, the Chinese lunar mission on the other side of our natural satellite can discover giant crates which are actually the result of the secret bombing of NASA. Experts in the field say that these craters were created as part of lunar mining operations or perhaps to eliminate civilizations from other worlds that inhabited the Moon. Whatever the reason, this theory became popular after NASA deliberately launched a rocket and a satellite to the lunar surface in 2009.
Although the US space agency confirmed that the mission was done to determine if the Moon contained water, for the conspiracy theorists it was evidence of a war against an advanced extraterrestrial civilization. In addition, last year the former sergeant of the United States Air Force (USAF), Karl Wolfe, said he had discovered artificial structures on the dark side of the Moon using the data obtained by the Lunar Reconnaissance Orbiter (LROC). He assured that the structures were definitely not natural, and suggested that the other side of the moon could actually be an extraterrestrial base.
Now we only need to know if China will reveal the truth about extraterrestrial structures on the Moon or continue to hide the truth as NASA has been doing over the years.
Will we definitely know the truth about extraterrestrial bases on the Moon?
Did Aliens attack in Louisiana with beam weapons? Dec 27,2018 (Video)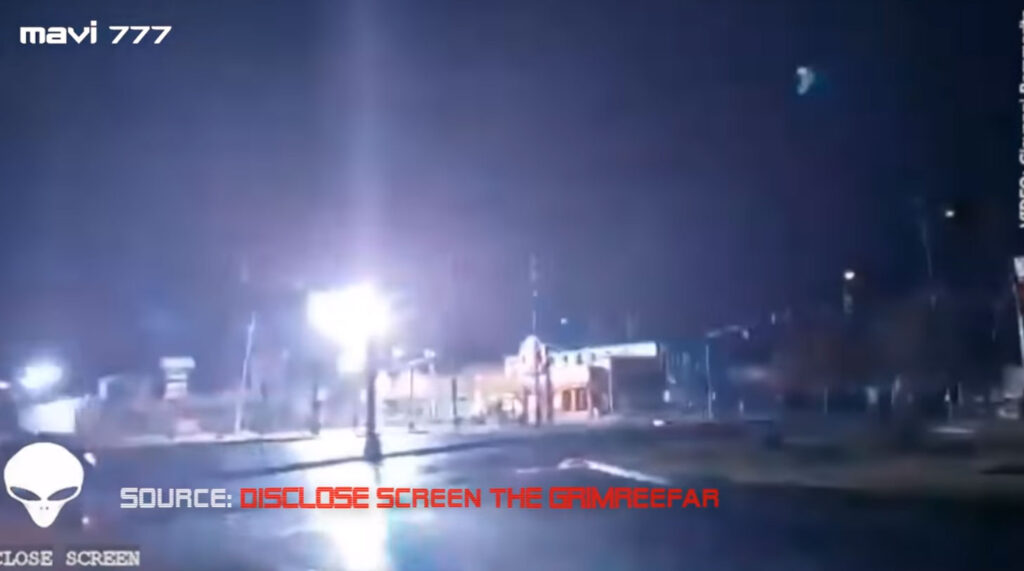 Charles Walton facebook page: https://www.facebook.com/CharlesSpotl…
Detailed Description
At approximately 1:50 a.M. myself and two other witnesses observed a bright amber beam of light engulf my entire backyard for about 3 seconds. this occurred over Kenner, Louisiana which is about 15 minutes driving distance from the city of New Orleans.
Approximately an hour later at 2:50 a.M. the sky lite up bright colors of green, blue, red, amber, yellow, etc. at this time electrical sub stations across the area caught fire and also telephone poles were seen catching of fire. electricity was surging from pole to pole for miles all over the city of Kenner! i went outside and observed multi colored lights in the sky directly over my house. i could feel a massive amount of energy in the air and we felt an electrical charge over our bodies, that caused our hair to stand up. the wind picked up and a powerful humming sound of energy could be heard over my house.
Above us in the sky were multi colored circular lights that glowed and moved in various patterns. these lights appeared to be part of a massive ufo that appeared to be over a mile wide! the feeling was so intense and powerful, that at one point i ran inside fearing for my safety. the end part of my video has parts missing for some unknown reason.
What we witnessed last night, i believe to be something not from this earth. it was huge and extremely powerful! the occurrence was so frightening, i called 911 to report what i was witnessing over my city. it took about 5 minutes for 911 to answer my call, likely because so many people were calling in to report what they were witnessing in the sky above them. i have a short news clip from a local news station here where people reported seeing multi colored lights in the sky above them. i will upload it here, but i just noticed that the news station has now taken down that video off of their website. the authorities told the news station that the multi colored lights seen in the sky above them, were caused by transformers blowing. i have seen many transformers blow, but what i witnessed last night above me in the sky, was lights from a large ufo craft! not lights from transformers exploding! these multi colored lights were large and moved in different patterns across the sky above me.
The energy, heat and electricity in the air while this was occurring was extremely intense! the lights at homes in my neighborhood were flickering on and off for the entire time this occurred last night. you can see the lights flicker in a video i captured last night, i will upload that footage here in this report.
It took the electrical company over 7 hours to restore the electricity to my neighborhood. sub stations, large wires, and poles were destroyed everywhere around my city! the wood electrical poles were catching on fire and burning all over the city of Kenner!
What myself and many other's witnessed in the sky over Kenner last night, was a massive ufo that had large multi colored lights over our city. this craft possessed massive amounts of energy and it caused major electrical destruction as it hovered over our area. this was one of the most amazing things i have ever witnessed in my life! at one point i ran inside my house, in fear that i would be somehow sucked up into a large craft and taken away. or that i might be electrocuted while standing outside witnessing what was occurring.
Much of the evidence of what occurred last night is being taken down from news sites! but i captured some amazing evidence that i will upload here in the form of videos. i have had some interesting ufo encounters over the years and i have reported a few of these encounters here on mufon. but what i witnessed last night was the most intense and powerful encounter i have ever witnessed by far! this ufo craft was huge and it caused massive destruction around my city last night! i don't think what occurred was intentional, but something went wrong when this huge craft came down over my city last night. some of the video footage you will see below is intense and shocking! i will be keeping a close eye on the sky in the days to come! what occurred last night reminded me a lot of the phoenix lights mile wide ufo sightings back in 1997.
Source: mavi 777