CNN Hit Piece on Alternative Media: 'Paranoid' after all these years?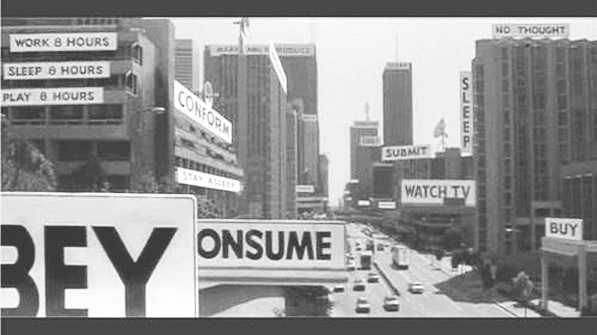 In the past year or so, we've seen several mass media outlets "reporting" on the popularity of conspiracy theories and of alternative news. However, in every case, the resulting article is not an objective report on a growing phenomenon but an all-out hit piece, bashing those who dare questioning the "official story" dictated by mass media with strong words and specific labels.
A recent article published on CNN entitled Still 'paranoid' after all these years does a great job at equating all those who use critical thinking before guzzling down the toxic drink that is mass media with all kinds of crazy. The word "paranoid" is used about ten times in the article as well as the words "panic", "wingnut", "lunatic", "dupes", "derangement", "irrational", "extremism", "idiot", "fearful" and "insecurity".
Another way the article places the label of "crazy" on people who think outside of the TV box is by mixing ridiculous theories with those that are more credible in order to lump them together and to discredit everything that is not the "official story". Yet another classic technique is to associate those who seek the truth with racism, terrorism and other scary -isms. A fourth way to discredit non-mainstream information is to equate those who write about alternative news and conspiracies as money-hungry crackpots. All of these techniques are in this CNN article.
One particular passage of the article is quite intriguing as it ridicules those who research extremely powerful organizations such as the Trilateral Commission.
"Yesterday's paranoid types feared elite groups such as the Illuminati and the Masons. Today's bogeymen include the members of the Rockefeller-founded Trilateral Commission and the politicians and financiers who attend the monied confab at Bohemian Grove and are suspected of mapping out the "new world order."
Perhaps the author of the article forgot that the founder of CNN, Ted Turner, is a member of some of the most important "elite groups" in the world such as the Council of Foreign Relations and the Bilderbergs. He is known for having donated over a BILLION (that's a thousand millions) dollars to the United Nations – the leading force working towards the creation of a New World Order. Furthermore, he is one of the most vocal advocates of massive depopulation, even going on record to saying that world population should be reduced to 2 Billion in the next hundred years (that's a 70% reduction).
Here's the CNN article.
http://edition.cnn.com/2012/11/04/politics/paranoid-style-politics-hofstadter/index.html?hpt=hp_c3
——————————————–
Still 'paranoid' after all these years
We do not see things as they are; we see things as we are." — Anais Nin
(CNN) — Ever have the feeling you're being lied to by the news media, the authorities, the corporate world? That somebody — or something — is out to get you?
You're not alone.
Welcome to 21st-century America.
Look around. Trust is hitting historic lows. Just a third of Americans have a favorable view of the federal government, a decline of 31% since 2002, according to the Pew Center for People and the Press. Gallup has Congress' approval rating is in the low 20s, after nearing single digits last summer. And the news media aren't much better off.
"Negative opinions about the performance of news organizations now equal or surpass all-time highs on nine of 12 core measures the Pew Research Center has been tracking since 1985," a Pew report said.
Add in our wired, social media-addicted world, and rumors reign. You've heard them all, whether they involve the presidential candidates, global climate change or illegal immigration.
They're our little open secrets. They give us the sense that we're on to Them.
Opinion: What's really at stake in election 2012
"It's easier to be suspicious," says Geoffrey Vaughan, a political science professor at Assumption College in Worcester, Massachusetts. "There is something attractive in thinking that you know something, that you haven't bought into the mass public opinion."
That attitude is nothing new. In a famous 1964 essay, "The Paranoid Style in American Politics," historian Richard Hofstadter traced what he called "the paranoid style" through American history. What he found was that a fearful strain of mistrust flows through the blood of the republic, whether it was 18th-century religious leaders worried about the Illuminati, politicians suspicious of immigrants or McCarthyites convinced of Communist infiltration.
Hollywood has dined out on these feelings for years: "The Manchurian Candidate," "The Parallax View," "Wag the Dog," the TV series "The X-Files," even the James Coburn comedy "The President's Analyst" — all are based on the idea that some kind of secret, malevolent operation is going on behind the curtain.
It's as American as apple pie — filled with razor blades.
Sure, like the stories about those razor blade-tainted apples, there are sometimes bits of truth within. More often, however, the truth is overwhelmed by panic and hyperbole.
Which is a problem, because fear and mistrust have real-life implications, especially in an election year like this one, where it has seeped into the body politic like acid.
To 17% of Americans, President Obama is a Muslim — and 65% of that group are "uncomfortable" with that. It's not enough for many opponents to disagree with the president on the issues; he has been characterized as a socialist and even the Antichrist.
Mitt Romney's had his own problems. During the Republican primaries, he struggled to attract evangelical voters who considered his Mormonism a "cult." (It wasn't until mid-October that the Rev. Billy Graham's organization decided to remove that designation from its website.)
This election year, in fact, has been one for the books. Facts, apparently, don't matter anymore. Both campaigns have earned "pants-on-fire" ratings from the fact-checking site Politifact; both sides have blithely ignored them and moved forward. After the Romney campaign was called out for some falsehoods, pollster Neil Newhouse responded, "We're not going to let our campaign be dictated by fact-checkers."
Worse are the actual laws on the books based on some kind of perceived threat. Oklahoma banned courts from considering Islam's Sharia law. (Oklahoma's law has been temporarily blocked.) The Texas state Republican Party even created a platform opposing "critical thinking" in state schools, though a spokesperson was quick to point out that the platform regards "critical thinking" as another name for "outcome-based education" (which the platform criticizes as having "the purpose of challenging the student's fixed beliefs and undermining parental authority").
Paranoia isn't on the fringe anymore, like it was in Hofstadter's day. It's now closer to the beating heart of the mainstream.
"The fringe has begun to blur with the base," says John Avlon, author of "Wingnuts: How the Lunatic Fringe Is Hijacking America." As the title of Avlon's book indicates, he's concerned about this. "That's the key dynamic, and that's the key danger."
The bogeymen of a new generation
Avlon, a former speechwriter for New York Mayor Rudolph Giuliani and a contributor to the Daily Beast and CNN, observes that one reason Hofstadter's essay remains valuable is that it shows that in "every generation, there are enthusiastic dupes who are getting sold the same old snake oil."
In Hofstadter's time, the ultra-right John Birch Society received attention for its claims of communist conspiracies and elitist cabals. In our time, says Avlon, conservative talk show hosts give voice to these claims. "These are dog-whistle echoes of very old arguments — arguments that have been thoroughly discredited by history."
It's not just right-wingers who engage in this talk, he adds. During the George W. Bush administration, some commentators on the left were afflicted with what Avlon, borrowing a term from columnist Charles Krauthammer, calls "Bush Derangement Syndrome." Left-wing opponents of the president called for his impeachment and compared him to Hitler.
Regardless of who sponsors them, these arguments keep following us. Almost 50 years ago, Hofstadter chronicled a handful of overlapping paranoid fears — the belief in an elite conspiracy that wants to run the world, the concern that immigrants and members of other religions will displace "real" Americans, and the idea that a fifth column is working to bring down the United States from within.
Those fears continue to emerge today. It's no wonder there are calls to "take our country back," with the implication that "back" was a golden age before the world went to hell.
Yesterday's paranoid types feared elite groups such as the Illuminati and the Masons. Today's bogeymen include the members of the Rockefeller-founded Trilateral Commission and the politicians and financiers who attend the monied confab at Bohemian Grove and are suspected of mapping out the "new world order."
Or consider immigration. In the 1850s, the nativist American Party (also known as the Know-Nothings) formed over fear of the new immigrants — Irish and German — coming to the United States, allegedly stealing jobs. Today, there's Arizona SB 1070, nicknamed the "show me your papers" law. Though parts of the law were shot down by the U.S. Supreme Court, other states have used it as a model, and immigrant suspicion is routinely in play — especially along the southern border. This despite studies that have shown that immigrants don't take jobs away from U.S. citizens.
Even suspicion of an internal coup remains. In the 1950s, we had the Red Scare; today there are people claiming the coming of Sharia law; rumors about Agenda 21, a United Nations development initiative that has inspired fears of world government; and the always reliable anti-Semitism, whether it concerns the "Zionist media," blame for 9/11 or a belief that Israel is pulling the strings of the U.S. government.
For Hofstadter, the "Paranoid Style" was an extension of two decades of work that promoted reason over emotion and critiqued America's fondness for an idealized, agrarian past, says his biographer, Elizabethtown College history professor David S. Brown. By the time he wrote the essay, the two-time Pulitzer Prize winner was convinced that all those pesky extremists were a thing of the past. But he was well aware that consensus was fragile.
As Derek Arnold, a Villanova communications professor, observes: "You can almost see him as pretty prescient."
'Leaving rationality behind'
It's certainly easy to fall under the spell of paranoia. Since the dawn of mankind, we have been clannish and tribal animals, wary of others, fused by emotional connections. In the modern world we create tribes beyond blood — like sports fans or, well, political parties.
The danger is that many people don't develop the rationality to tamp down the emotion, says Dr. David Reiss, a San Diego-based psychiatrist who studies personality dynamics.
"It's not so much that they're paranoid in a clinical sense, but if they feel their needs are going to be met — or they're connecting with someone powerful — they're basically leaving rationality behind," he says.
Then there's another deeply human element: the attraction of the story.
"If it's something that's interesting and grabs your attention, regardless of your background, it's appealing," says Villanova's Arnold. He mentions the theories about the Mayan calendar predicting catastrophe. "Look at the end-of-the-world stories we've been getting this year."
Though much of the focus these days is on right-wing paranoia, both sides, as they get more extreme, look at their opposition as the enemy and hold on more tightly to their own beliefs, says Jonathan Haidt, a professor of moral psychology at NYU and the author of the recently published "The Righteous Mind: Why Good People Are Divided by Politics and Religion."
"Extremism on either side leads to very predictable patterns of thinking and usage of fact," he says. "Morality binds and blinds. As long as you're on a team, you'll have your own set of values and facts."
Extremists on both sides often take leaps beyond the logical. They indulge in hyperbole: for the left, the right is engaged in a "war on women"; the right has talked about the left waging a "war on religion." (After the massacre in Aurora, Colorado, Texas Republican Rep. Louie Gohmert attributed the tragedy to "ongoing attacks on Judeo-Christian beliefs.")
Why don't believers follow logic? Again, the mind's fascination with patterns and groupings is to blame, says Assumption's Vaughn: We use shortcuts to make decisions, often dictated by our biases.
Add to that our tribal instincts, and shades of gray are reduced to a black-and-white world.
"It's something you can understand," he says. Those who don't see things the same way, he continues, are the deluded ones.
Cashing in
Minnesota Rep. Keith Ellison, a Democrat and one of only two Muslims in Congress, has seen plenty of fear-mongering, whether it's accusations that up to 81 members of the Congressional Progressive Caucus are communists or that Huma Abedin, a Hillary Clinton aide, has ties to the Muslim Brotherhood.
He believes the accusations are tied to both demagoguery and paranoia — "there are people who have an appetite for conspiracy" — but undergirding it is something even more elemental in politics: money.
"It is lucrative," he says. "As long as there is a financial payoff, and it also happens to feed their paranoia and thirst for conspiracy, it's going to keep going — until the American people just totally reject it."
Avlon, the "Wingnuts" author, agrees.
"People who listen to partisan media don't appreciate that what they have taken to be a tribe of true believers is nothing more than a business plan," he says.
Indeed, there is good money in playing to your audience. the more the audience buys into it, the harder it is to dislodge their beliefs.
Writer Charles P. Pierce laid out the rules in his indispensable book "Idiot America": "1. Any theory is valid if it sells books, soaks up ratings or otherwise moves units. 2. Anything can be true if someone says it loudly enough. 3. Fact is that which enough people believe (and) Truth is determined by how fervently you believe it."
No wonder the so-called mainstream media has trust issues. In the search for ratings and Internet traffic, it gives voice to the same fearful hyperbole found elsewhere in society — and often plays it for entertainment value. (Witness the rise of Donald Trump, political pundit and almost-candidate, whose regular proclamations headline the New York tabloids and are then repeated throughout cable news.) It's the classic case of preying on our insecurities, points out Ari Kohen, a political science professor at the University of Nebraska.
"Like those teases for the 10 o'clock news: 'What household product might be making you sick? Tune in at 10!' It's the same idea," he says.
Throw in the echo chamber of right- and left-wing websites, and these claims are even harder to escape, particularly in what's been described as "the post-truth era."
"It's almost as if everybody's creating his or her own reality at this point," says John Carroll, a Boston University communications professor and regular media commentator. "They can essentially construct an information environment that's so self-reinforcing, and so exclusionary, that they don't really have to consider any evidence that contradicts what they already believe."
'We're in the danger zone'
American history has not been kind to the conspiracists. In general it has fought off their claims, laughed at their theories.
But there have been times when the suspicious have had a point. As the old saying goes, just because you're paranoid doesn't mean they're not out to get you.
After all, the Soviet Union did infiltrate some U.S. agencies, and Julius Rosenberg really did deliver classified information. The CIA was instrumental in a number of coups. The FBI's COINTELPRO program spied on domestic groups. Watergate revealed a tangle of Nixonian malfeasance. A handful of climate scientists did try to clamp down on dissent. (Their opponents have also worked together.) Finance industry workers did cover up bad loans and, more recently, fix the LIBOR rate.
All are "clear evidence," says Fordham University professor Bruce Andrews, who has taught courses on conspiracies and covert activity, "of actual organized groups doing things."
The dark currents can give a person pause.
"One of the reasons conspiracy theories have proliferated over the last half century is that they have so often been proven correct," says Assumption's Vaughan.
It may never hurt to have a healthy dose of skepticism. But, a willingness to accept — or immerse oneself in — mistrust has been shown to weaken civic structure in other cultures. Russia and some countries in the Middle East have suffered from a lack of transparency, along with great divides between the haves and have-nots. Those cultures also have long histories of conspiracy-mongering and little trust in their governments.
The United States was intended to be different.
"America's ability to question and, if necessary, change our government made such (conspiracy-minded) thoughts here against the grain," says Villanova's Arnold.
Despite our weakened faith in government and institutions, the country chugs along. But what of the future? "I wish I could be optimistic, but I really can't," says Reiss, the San Diego psychiatrist. "There's so much power behind making things destructive. It's really in the service and to the advantage of the politicians on both sides to keep people in a somewhat scared state."
"(Consensus) is not dead, but we're in the danger zone," says Avlon. "There are real costs to hyperpartisanship. Most importantly it becomes ultimately a threat to self-governance — it's stopping us from being able to solve the serious problems we face."
"Righteous Mind" author Haidt, however, sees a reason for hope — though not immediately.
We're stuck for probably the next five years, he says. After that, events could intercede. We could face economic collapse; we could have total victory by one party. But the most intriguing, he observes, is the passage of generations.
"We went from the Greatest Generation, which was the most civic-minded because they fought World War II together … to the baby boomers, who were the worst at working together because their foundational experience was splitting apart to fight the left-right battle," says Haidt. "We'll soon be moving on to the millennial generation, which is marked by a reluctance to make moral judgments."
That has its own drawbacks, he adds, "but some tolerance and reluctance to judge might be just what we need in the 2020s."
Until then, however, there will be no golden age of understanding, no rebirth of trust. No, for now, we're stuck with the system we have, the noise it creates, and the voices in our heads.
– Source: CNN
Stephen Kinzer talks about S. Gottlieb and Mind Control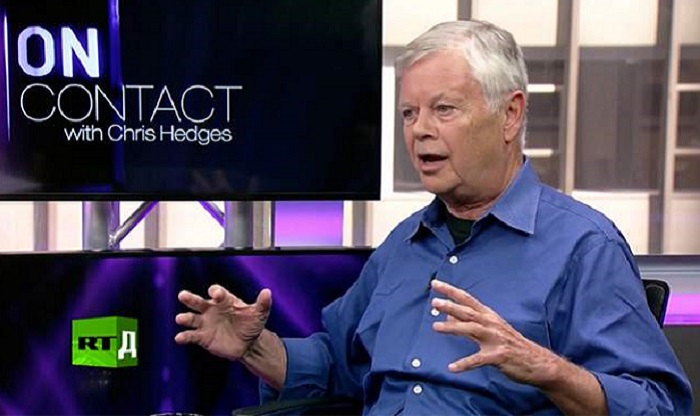 The CIA has been studying how to control human consciousness for years. US intelligence agencies used methods such as in Nazi concentration camps, as well as an entire arsenal of poisons.
However, the secret program fails. Experimenters only destroy the mind, failing to subordinate it to themselves.
At the same time, many of the resulting developments were subsequently used at Guantanamo Bay as well as in military campaigns in Vietnam and the Middle East.
In an interview with RT America, American journalist and writer Stephen Kinzer tells Chris Hughes about the Secret Service, which he investigates in his book, "The Poisoner. Sydney Gottlieb and the CIA in Search of Mind Control. "
K.H.: There are two types of power in the United States. The first, visible, is the White House, the Congress, the courts, the legislatures of the state, the governors. The second type is the so-called Deep State, which continues to operate, regardless of which party wins the election.
Its most powerful organs are the intelligence services. They control a vast shadow world whose mission is to support the functioning of the "invisible" government. Can you tell us more about this?
S.K.: In fact, my entire career is dedicated to what you just talked about – trying to figure out what lies behind the facade of foreign and domestic policy. And I found a lot of amazing things. I can't believe what it is and that these people really exist.
But let me talk in order. Even before Sidney Gottlieb, an American chemist who participated in the CIA's undercover programs, CIA propagandists appear on the scene, introducing the term brainwashing.
It was first used by someone who worked at the CIA and who tried to convince Americans that the USSR wanted to "brainwash" them. The CIA believed this for a number of reasons. First, there were events that were interpreted this way by the intelligence department.
K.H.: What events are we talking about?
S.K.: One of them is the Catholic Cardinal process in Hungary in 1949. During the process, his speech seemed at times too monotonous and his eyes "glazed". In general, he "acknowledges" what he has not actually done. And then, in the US, they decide: brainwashes.
It later turns out that the cardinal was forced to "admit" his guilt through the methods that investigators have used for centuries.
But the CIA decided that in the USSR they invented a kind of "pill" that allows them to control the mind. The situation with US POWs released after the Korean War prompts the same thoughts as they have signed statements condemning the US.
Plus, some of them admitted to using bacteriological weapons that, according to Washington, the US did not use. Again, the only explanation the CIA wanted to see was "they are brainwashed."
Then, the 5th CIA Director, Alan Dulles, thought that the key to world domination was "mind control." And that if you find a way to control the minds of others, you can control the world! He really believed it was possible. In part because of the events I mentioned above. But, there was another circumstance.
I'm talking about popular culture – all these movies, books and stories about manipulators. For example, someone drops a "something" into someone else's glass and the person who drinks the drink commits a murder, which subsequently disappears without a trace of his memory. And the CIA is deciding: if fiction writers can come up with such a thing, scientists are certainly able to do it.
They needed a chemist who thought promisingly and at the same time was prepared to ignore ethical standards that seemed binding on the majority. So, I come across Sydney Gottlieb, who is central to my book.
KH: Back to the postwar period. Operation Paper Clamp: The US recruits war criminals to conduct medical experiments on people in concentration camps in the Manchuria-occupied Japan. Tell us about the scientists involved in this program.
S.K.: Gottlieb reasoned this way: before you "put" a new mind in someone's head, you must somehow destroy the previous one, destroy the human psyche, his soul and body, if possible.
Where to start? Are there any experts on such issues? Of course – the doctors from the Nazi concentration camps and those who were doing vivisection in Manchuria (during World War II, the Japanese Army set up a Unit 731 in the occupied territory of China, conducting experiments on humans).
Instead of hanging these people, the US decided to hire and use them. It is they that form the basis of the American Consciousness Control Program.
KH: You write that their research has become available to Americans, including tissue samples that are often taken by still-living people in Japan …
S.K.: In the US, they were incredibly happy to learn the results of fatal experiments. And the people who conducted them became valuable colleagues of CIA doctors.
As I was studying the material for the book, it seemed that I had discovered the CIA's first secret prison, a wonderful hut in Germany. At first glance, you might think that this is a hotel. The owner, a young German businessman, was very kind. He let me in and took me to the basement. There he said:
"There were cameras where CIA doctors, along with their Nazi colleagues, were shooting experiments that were just a continuation of the concentration camp experiments."
According to him, all the elderly living in the area know very well what exactly happened in this building. He told me about the graves. There used to be a "forest" of them where bodies are buried, but now they are below tall buildings.
K.H.: These people are even described with the term "supplies" …
S.K.: These are called those who were tortured to death or used in experiments leading to the death of the victim. These were people from Europe and East Asia: alleged enemy agents, refugees with no connection to anyone who could file a complaint. On such material, Sidney Gottlieb and his team carried out the most impossible experiments.
K.H.: What exactly were they looking for?
S.K.: They wanted to understand how to destroy a person's psyche. Gottlieb's projects have taken place both in the US and in other countries. In America, he preferred to experiment with prisoners.
K.H.: African-Americans?
S.K.: Mostly. By the way, one of the most unimaginable experiments was performed on them. Gottlieb chose seven African-Americans among federal prisoners in Kentucky. He gave them three doses of LSD each day for 77 days, which, of course, they did not know.
The task in this case was to determine whether such an intake of LSD could destroy the human psyche. It turns out he can. The fate of these seven is unknown to us, we also do not know their names – all documents have been destroyed.
In Europe and East Asia, the Gottlieb team conducted even more terrifying experiments, during which people were tortured to death. One used barbiturates on "supplies", first, the victims were "immersed" in a deep coma and then colossal doses of stimulants were administered. During the transition from coma to hyperactivity, they are shocked by the sharp drops in temperature – from extremely low to extremely high.
Does such a test destroy the psyche? Of course!
Sydney Gottlieb
KH : Gottlieb is known to have equipped the so-called "havens" in New York, San Francisco and Marin County. How did it happen?
SK : He organized a series of experiments – 149 so-called "subprojects". The purpose of one of them was to find out if a person could be "separated" using sex and drugs in different combinations. To this end, he opened a public house in San Francisco, near Telegraph Hill .
KH : We need to mention here White, who ran the brothel …
SK : Yes. According to a decision by Gottlieb, the agent of the Federal Bureau of Narcotics – George Hunter White, becomes the manager of a public house in San Francisco. This whole experiment was called Operation Midnight Climax.
White, was the guardian of the law, but he himself did not follow it. His position did not prevent him from using drugs and alcohol in huge quantities.
KH : By the way, he previously broke the life of jazz star Billie Holiday …
SK : Yes, in New York he pursued the jazz man, then moved to San Francisco. A group of prostitutes were hired to work in a public house and were paid to entice men. George Hunter White – a man with no psychologist education and no experience, watching what happens through a mirror while drinking martinis.
In ten years of experimentation, Gottlieb has come to the conclusion that there are many ways to physically and mentally destroy a person. But, he never found a way to "put a new mind into the emptiness received ."
In fact, he concluded that mind control is a myth. For ten years he tortured people for nothing.
Later, however, it turns out that Gotlib leaves a noticeable imprint on the CIA's work. He even wrote a number of materials on interrogation methods. I also note that Gottlieb understood poisons, perhaps the best in America, and perhaps the world.
KH : Yes, Gottlieb and his team, working with biological agents, had a whole arsenal of such weapons. I think it's worth mentioning the CIA scientist – Olson …
CK : Yes, the scientist  Frank Olson was in the group of Gottlieb. He works in a laboratory at Fort Detrick, Maryland, and had big doubts about this whole business.
In the summer of 1953, Olson traveled to Europe, where he saw people tortured, probably to death, with poisons of his own design. He was so stunned that he intended to leave the CIA, telling his colleagues everything.
The information quickly reached Gottlieb. Of the entire group, Olson was the only one who was tormented by conscience. A few weeks after he began to talk about his doubts, Olson was dying when he fell through a thirteenth-floor window.
KH : Gottlieb secretly gave LSD even to his subordinates, including Olson, to see the effect …
SK : Gottlieb was delighted with LSD. 22 years later, Olson's family was informed that he was not suicidal because of depression. They are told, "We must admit that we secretly gave him LSD. He had narcotic psychosis that we contributed to. "
Then, US President Gerald Ford, Jr. , invites his relatives to apologize. This has never happened before! However, even now, the family believes the LSD circumstance is just another attempt to hide information, and that Olson did not commit suicide but was pushed out the window.
KH : Exhumation was done. What turns out?
SK : A huge hematoma was found on his forehead …
KH: And he fell on his back …
SK : We later found a "murder instruction" written by Gottlieb at the time. It states that the most effective way is to fall a person from a great height. But first you have to "disable" it with a blow to the forehead. So, everything fits …
KH : Now, about McGill University, which is studying how to break a person. Subsequently, this became applicable in the so-called 'emergency transfer of persons' – in Guantanamo, etc.
SK : Yes. All the methods used by Gottlieb are described and form the basis of the manuals used in Vietnam, Latin America and the Middle East.
KH : An exceptional degree of isolation, sensory overload, deprivation was used. And it turns out that with their help, you can very quickly make a person into a state of complete dependence on the one who is questioning him…
SK : Addiction plays a key role. Gottlieb was the first CIA to develop the following idea: " in order for a person to fulfill your will, you must "cut him from all sensory impulses and make him believe that you are his only way of returning to the real world ." That's how they acted in Vietnam and Latin America, and then in places like Guantanamo.
KH : So this is essentially an updated version of the same methods?
SK : This is just one example of how Gottlieb's work is still being felt.
At the outset of the Cold War, authorities said that in the event of an emergency, in the face of an unprecedented threat to the United States, Americans would have to compromise on some of the legal, ethical, and moral principles that we normally adhere to. Now they tell us the same thing.
There are all kinds of emergencies that make us vulnerable to statements such as:
"We need to strengthen surveillance, strengthen control and restrict civil liberties. When the threat disappears, everything will fall back. "
But this, of course, does not happen.
GoFundMe Is Profiting off Medical Scams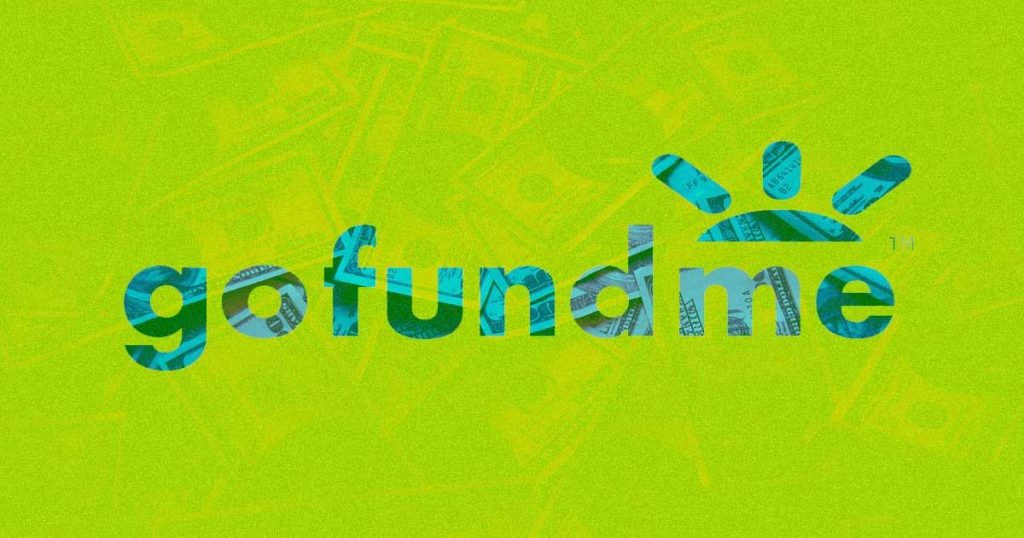 On GoFundMe, it's not hard to find people raising money for unproven, illegal, or otherwise questionable medical treatments — and bioethicists want the company to finally do something about it.
In recent years, according to The Verge, GoFundMe campaigns have raised millions of dollars for unregulated stem cell treatments, unproven cancer cures, and medical scams. On Sunday, bioethics researchers from Simon Fraser University published a paper in the journal The Hastings Center Report that calls on the company to act as a gatekeeper, preventing medical misinformation from taking hold.
"They know this is happening. It can't happen without their involvement," paper co-author Jeremy Snyder told The Verge. "I think they should be ashamed of themselves for taking part in it."
In response, GoFundMe told The Verge that it's "reaching out to experts and medical regulatory authorities" to beef up its position on stem cell treatments, but that it's otherwise up to the individual donor to decide whether or not they should contribute to a given campaign.
Credit where it's due: GoFundMe has already banned antivaxxer campaigns and treatments from a dubious cancer clinic.
But LGBTQ conversion therapy, an abusive practice that really shouldn't have the word "therapy" in its name, as well as untested neurological procedures, remain on the platform.
"I just don't see that GoFundMe can continue to stick their head in the sand and pretend this isn't a problem on this platform," Snyder told The Verge.
Covering Up The Causes of Breast Cancer Since 1985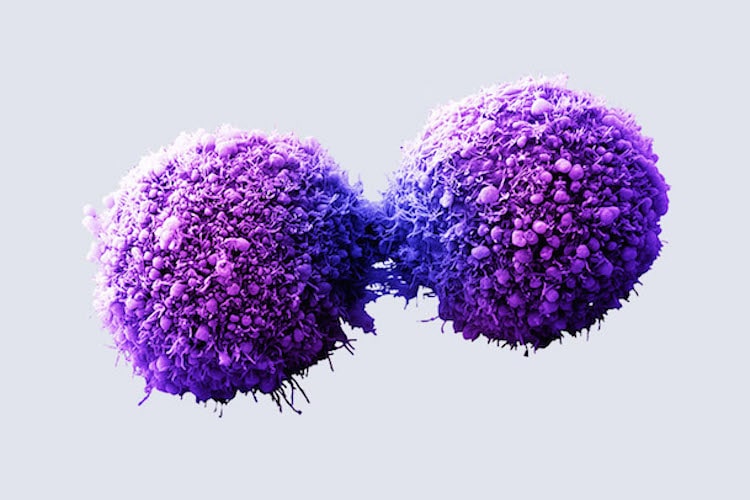 Sayer Ji, GreenMedinfo
Waking Times
Why is it, do you think, that during Breast Cancer Awareness Month (BCAM) you never hear the word "carcinogen" mentioned, but are barraged a million times over by the word "cure"?
Truth be told, BCAM should be renamed Breast Cancer Un-Awareness Month, as it has very little to nothing to do with generating awareness about the true causes and solutions for the breast cancer epidemic and everything to do with making the public focus on a presumably not-yet-existent "cure" to be produced through the pharmaceutical pipeline somewhere off in the future only after enough money is raised.
Instead of identifying and addressing the known causes of cancer, like the many mammary carcinogens now identified in body care products, GMO and processed foods, and our polluted environment, the mission of BCAM is to make people think that the best way to prevent breast cancer is to "detect it early."