Clouds of locusts covered the Sun over the Middle East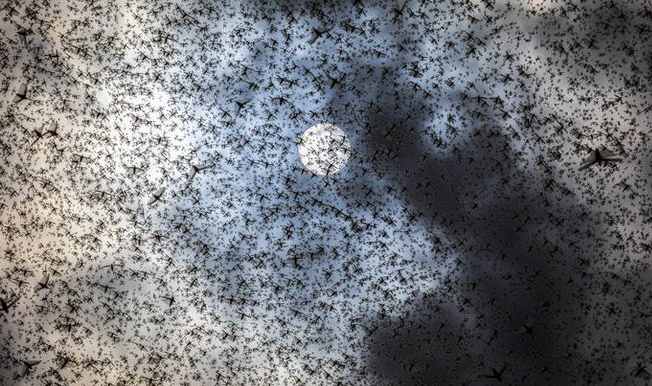 In December 2019, the first alarming messages about the appearance of large quantities of locusts began to come from the coast of the Red Sea. The situation there, with the exception of the countries of East Africa, was tolerable, however, forecasts for the development of the situation were frightening.
And now the forecasts have come true – the locusts invaded Yemen, Bahrain, Kuwait, Qatar and Saudi Arabia:
Apocalyptic LOCUST Turned day into NIGHT in Bahrain. pic.twitter.com/a1xyq14K3k

— FINAL HOUR NEWS (@manzano4_carlos) February 21, 2020
https://twitter.com/i/status/1230933301910757376
Current infographics from entomologists:
The bulk of insects came to the Arabian Peninsula from India and then to China, where there are news that 100,000 geese were released to help the situation there:
https://twitter.com/i/status/1230648220293980160
In fact, geese are dying from bird flu by entire farms. Some farmers slaughter them, others simply release them into the wild, which implies much less labor:
Farm animals are dying in China. Because farmers are quarantine and cannot feed their animals. Here are thirty thousand. Dead geese pic.twitter.com/r114VUxsc7

— JD Patriot (@Jaz439) February 9, 2020
This video of what seems to be geese being disposed of in China. This video is a bit graphic so be forewarned; #WuhanCoronavirus #Wuhantruth #China #coranovirus #wuhan #Coronaviruscoverup #ChinaLies #coronaviruschina #ChinaCoronaVirus #ChinaVirus #Coronavirustruth pic.twitter.com/CBa6VB6PBb

— Who Cares (@WhoCare45556969) February 17, 2020
"And out of the smoke locusts came down on the earth,
and were given power like that of scorpions of the earth.
They were told not to harm the grass of the earth or any plant or tree, but only those people who did not have the seal of God on their foreheads.
They were not allowed to kill them but only to torture them…"
Apocalypse, ch. 9, Art. 3-5.
What foods can help you survive the apocalypse?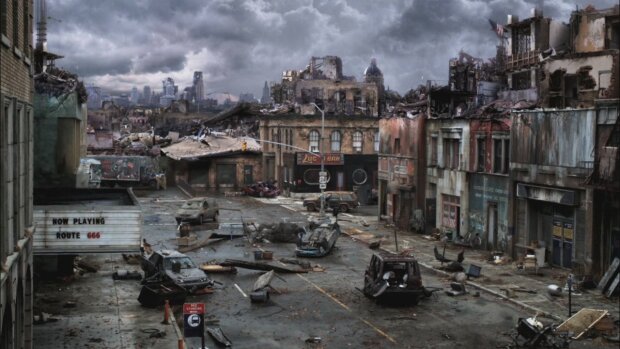 If one day humanity faces a global crisis, what foods can surviving people eat and how long can they last?
Having stocks of certain food, you can manage to survive even during the most hungry time.
All existing products have a specific expiration date. In order to be able to extend it, people learned how to dry, salt and cool food, thereby preventing the further growth of microorganisms on its surface. According to experts, drying is the most effective method of storing food, followed by salting, and only then storage in airtight containers, which are still not able to protect products from the natural decomposition process for a long time, says bbc.com.
It is almost impossible to completely remove pathogens from food without any harm to it, which is why existing conservation methods focus more on limiting the growth of microbes. Thus, drying products can be effective because in environments with a low water content, the growth of microorganisms, which are in dire need of water for reproduction, is sharply suppressed.
Salting meat and vegetables can be effective for the same reason, as salt can remove moisture, creating an environment in which microbes cannot survive. Sugaring acts in a similar way, capable of preserving fruits and berries for many years, almost completely depriving microorganisms of the ability to reproduce. It is known that a variety of toffee, boiled sweets (which usually contain 80% sugar in the form of sucrose and glucose) and other hard sweets show a slight growth of microorganisms over several years.
Long shelf life products
An unexpected (or, incidentally, quite expected) product that even a nuclear apocalypse is likely to survive can be McDonald's products. So, when the world famous fast food chain closed its last restaurant in Iceland in 2009, the last Big Mac sold there went to the food exhibition and is still taking a direct part in it. Although the sandwich withered and turned pale, the mold on it still did not have time to appear.
The main "culprit" for the lack of mold on Mcdonald's products is called the sodium benzoate preservative, which is able to slow down the growth of bacteria in cooked food more than all natural conservation technologies known to humans.
Sodium benzoate is an odorless white powder supplement. It is used to slow the activity of molds and thereby helps to increase the shelf life of products.
A much more useful product for consumption in times of crisis can be honey, which is almost impossible to spoil due to the presence of a large amount of sugar in it. So, samples of honey, whose age reaches 3000 years, were found in the tombs of nobles in Georgia and even the tomb of Tutankhamun in Egypt. Another very well-preserved product can be considered very fatty foods: a variety of cheeses, fats and oils. Due to the fact that fat displaces water, products based on it can help survive even the hungry years.
By the way, people who inhabited our planet in ancient times knew about the properties of fat. Scientists have already found highly fermented oils in the peat bogs of Ireland and Scotland. It is believed that ancient people buried oil and animal fat in peat in order to preserve it and hide it from thieves as a valuable resource.
Peat is a rock formed from decayed remains of marsh plants. Today it is actively used as fuel.
Thus, in order to successfully survive the unexpected apocalypse, we recommend that you always have stocks of salty, sweet and fatty foods, the presence of which will allow you to survive even in the most unfavorable times.
Shocking video with bodybags in New York while Israel prepares for the Messiah
On March 31, 2020, a video from Lenox Hill Hospital, located on 76th Street and Park Avenue in downtown Manhattan, New York, was posted online. It could be easily confirmed by geolocation services:
However, the video is so intimidating that many have doubts about its authenticity. That is, does all this really happen, or is it a production shoot in order to inflate the audience, make people tremble before the epidemic, and not object to certain "quarantine measures".
As the arguments of users speak of the delivery, inscriptions on the bags are indicated – there are a lot of names characteristic of Latin Americans. The beginning of the video could have been filmed in New York and then edit it with clips from another hospital.
The second doubtful moment is the color of the bags, which in New York, they look something like this:
On the other hand there is also a confession of a person from London:
My girlfriend works for a crewing company here in London. In the last month, there was almost no work – because of the pandemic, the flow of work orders stopped. However, yesterday the boss gave the task of selecting personnel to work with transport vans. We needed 14 people with unprecedented salaries for drivers and movers: 40 pounds per hour, with cash in hand immediately after work. When the girl began to clarify – what such an expensive job – it turned out that we were talking about transporting dead bodies. That is, the special services, it seems, are already short of people and they are hiring external personnel for transportation.
In light of this, the video message from New York already seems like real, however, whatever the correct answer is, this answer will not be good.
If the video from New York is real and the bodies of the dead are no longer placed in the morgue, it is scary to imagine the prospects for the spread of the epidemic, since it is still far from the peak.
Israeli chief rabbi prepares to meet Messiah
One day before, on Monday the 30th, in the middle of the night in Jerusalem, the sounds of the shofar echoed, which absolutely alerted all the inhabitants of the city. Shofar is a Jewish ritual instrument. If they blew it now, then there was some exceptional case.
Israeli media say that Rabbi Yaakov Zitsholtz told Rabbi Kanievsky that he was allegedly preparing his own glima (dressing gown for ceremonies). Usually these clothes are needed to meet the Messiah. In our case, it is not known for whom the preparation began.
The famous rabbi Nissan of Ramat Gan gave a prediction. He noted that geula, that is, atonement will be carried out on the night of the seder (the so-called gala dinner) on Passover, the Third Temple will descend to earth from heaven. Apparently, the coming of Mashiach (Messiah) is coming.
Another point is related to the Lubavitcher Rebbe. One elderly man said that at a meeting of "IDF honors" in New York in 1976, he asked Rebbe what fate awaits Israel after the Yom Kippur battle. It is important to note that this man was an officer, then the military was given the opportunity to personally communicate with the Rebbe.
The answer was: "Two zero two zero, it will end."
In 2020, in fact, many prophecies began to come true, so new ones, even the strangest ones, no longer seem impossible.
The poles are shifting, the magnetic field is turning over and it will be very unpleasant for our civilization!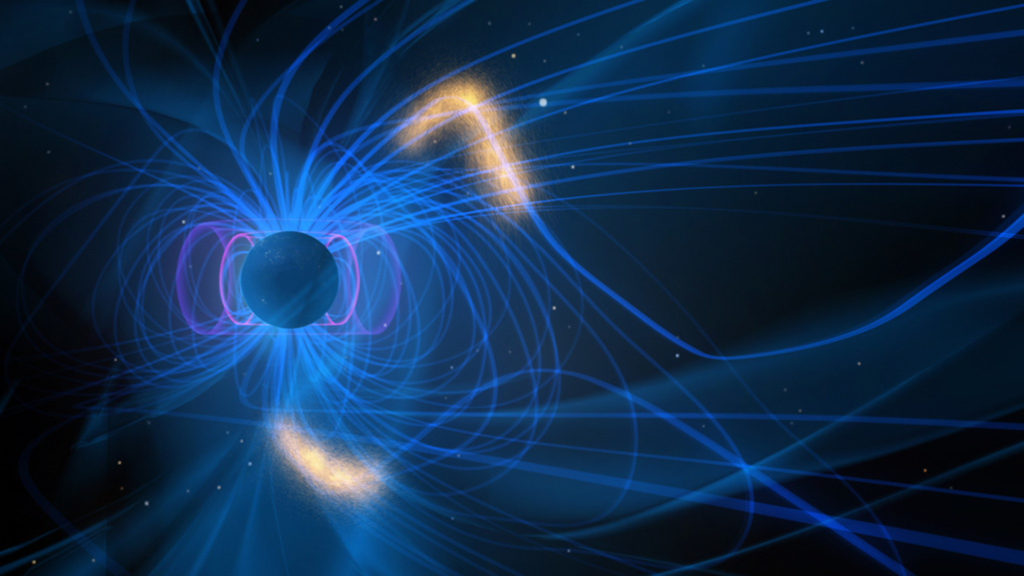 The shield that protects the Earth from solar radiation is under attack from within. We cannot prevent this, but we must prepare.
Earth's magnetic field flips over, what happens when the Earth's North and South Poles roll over?
Once in 1905, the French geophysicist Bernard Bruins brought to his laboratory several stones, which he dug on the road near the village of Pont-Tharin.
When he analyzed their magnetic properties, he was struck by what they showed: millions of years ago, the Earth's magnetic poles were on opposite sides of the planet. The North was South and the South North. This discovery spoke of planetary anarchy. Scientists could not explain this.
Today we know that the poles changed their places hundreds of times, the last time 780,000 years ago.
Sometimes the poles try to change places, but then again fall into place, which is called a guided tour. The last time it was about 40,000 years ago.
We also know that the next time they roll over, the consequences for the electrical and electronic infrastructure that governs modern civilization will be terrible. The question is when this will happen.
By the way : there is evidence that everything will not end only with malfunctions of electronics and the destruction of infrastructure, it is believed that after the coup d'etat, people will lose their memory and there will come a long period of amnesia. Experts advise you to keep reminders for yourself – notes that need to be put in a prominent place in which to write who you are, what happened and what actions you should or shouldn't take.
In the past few decades, geophysicists have tried to answer this question using satellite imagery and mathematics. They figured out how to look deep inside the Earth, to the edge of a molten metal core, where a magnetic field is constantly generated. It turns out that a dipole-ordered bipolar magnetic field to which our compasses react is attacked from the inside.
The latest satellite data from the European Space Agency's Swarm trio, which began reporting in 2014, shows that a battle is raging on the edge of the core. Like fractions planning a coup, swirling clusters of molten iron and nickel gain strength and draw energy from the dipole.
The magnetic north pole is on the run, which is a sign of increased turbulence and unpredictability. The Kabbalah clan in the Southern Hemisphere has already defeated about a fifth of the earth's surface. A revolution is brewing.
If these magnetic blocks gain enough strength and weaken the dipole even more, they will force the North and South poles to swap places, as they seek to restore their superiority.
Scientists cannot say for sure what is happening now – a dipole could repel the invasion of strangers. But they can say that the phenomenon is intensifying and that they cannot rule out the possibility that a reversal is beginning.
It is time to wake up from danger and begin to prepare. Or maybe this is happening now – global preparations for a pole revolution?
Earth's magnetic field protects our planet from dangerous sun and cosmic rays, like a giant shield. As the poles change places (or try to do this), this shield weakens; scientists estimate that it can weaken to one tenth of its usual strength.
The shield can be weakened for centuries, while the poles move, allowing destructive radiation to approach the surface of the planet for all this time. Already, changes within the Earth have weakened the field over the South Atlantic so much that satellites exposed to the resulting radiation have experienced a memory failure.
This radiation has not yet reached the surface. But at some point, when the magnetic field is sufficiently reduced, it may be a different story.
Daniel Baker, director of the Laboratory of Atmospheric and Space Physics at the University of Colorado at Boulder, one of the world's experts on how cosmic radiation affects the Earth, fears that some parts of the planet will become unsuitable for life after the reversal of the poles .
Hazards : destructive particle fluxes from the sun, galactic cosmic rays and enhanced ultraviolet rays, radiation damage to the ozone layer are some of the invisible forces that can harm or kill living things.
How bad can this be?
Scientists have never established a connection between previous pole reversals and such disasters as mass extinctions. But today's world is not the world 780,000 years ago when the poles last swapped, and not even the world 40,000 years ago when they tried to do this.
Today, almost 7.6 billion people live on Earth, which is twice as many as in 1970. By our actions, we radically changed the chemistry of the atmosphere and the ocean, damaging the life support system of the planet. Humans have built huge cities, industries, and road networks, cutting off access to safer living spaces for many other creatures. We pushed, perhaps, a third of all known species to extinction and endangered the habitat of many others. Add cosmic and ultraviolet radiation to this mixture, and the consequences for life on Earth can be fatal.
And these dangers are not only biological. The huge cyber-electric cocoon, which has become the central data processing system of modern civilization, is in serious danger.
Particles of solar energy can break through the sensitive miniature electronics of a growing number of satellites orbiting the Earth, severely damaging them. Satellite synchronization systems that control electrical networks are likely to fail. Network transformers can be burned in droves. Due to the fact that the grids are so closely connected to each other, a wave of destruction will race across the globe, causing a series of blackouts (domino effect) that can last for decades .
But these dangers are rarely taken into account by those whose job it is to protect the electronic pulse of civilization. More satellites are being launched into orbit with more heavily miniaturized – and therefore more vulnerable – electronics. The electrical network is becoming more interconnected every day, despite the great risks from solar storms.
No appliances, there will be no light without electricity. No computers. No cell phones. Even flushing the toilet or filling up the car's gas tank would have been impossible. And this is just a start.
One of the best ways to protect satellites and networks from space weather is to accurately predict where the most destructive force will strike. Operators can temporarily turn off the satellite or disconnect part of the network.
But progress in learning how to track harmful space weather is not keeping pace with the exponential growth of technologies that could be damaged by it. And private satellite operators do not collect or share information on how their electronics can withstand cosmic radiation, which can help everyone protect their equipment.
We blithely built the critical infrastructure of our civilization at a time when the magnetic field of the planet was relatively strong, not taking into account the tendency of the field to anarchy.
This field is not only restless and uncontrollable, but at the moment it is also unpredictable. It will soon roll over anyway, no matter what we do. Our task is to find out how to make it less painful for our civilization …