Close encounter of the FIFTH kind
Close encounter of the FIFTH kind
by R.R. Giroux
This is a story of an astonishing true account of a which a man named Richard R. Giroux, experienced on October 12, 1994 on the rim canal of Lake Okeechobee, Florida.  The contact was deliberate and the communication profound.

The visitors shared in detail their true nature, their mission, and the reason for their connection with Earth since before the dawn of antiquity.  The details of what they shared were not provided through conversation, but via a direct implant of knowledge. They also shared numerous and detailed future sequential events that will verify their message.

The Visit
This is a completely true but amazing experience, and I strongly feel it will interest you.  It's another strange thing that's going on with some people, a twist of things happening in recent years, worldwide. It was Wednesday, October 12 1994.  In what follows a name is changed withholding a man's identity. Everything else is exactly as it happened. That day around 9:00 p.m. we arrived at Okeechobee from our day's work in Boca Raton. Okeechobee is a Seminole Indian name meaning Big Lake. Joe was with me. We are computer engineers developing an important product for a big client. It was a difficult job.  We needed a change of scene and he was glazed over too from the day's problems. A ride in the country would give us a change to rest our heads. Escaping our noisy hotel was part of the answer, so driving eighty-five miles to Big Lake was welcome.  The beach is usually good but typically it's a parking problem. At Okee there's cool clean air with a chorus of wild creatures to hear all around … Relaxing. There's no stress or tension. What a place!

We arrived with just time enough to fix a drink and walk outside by the rim canal. It felt so fine being there on a perfectly clear cool moonless night.  The air was wonderful and stars were bright.  Looking to the right we immediately saw a light coming. It was over the canal about 800-feet in the air a quarter-mile away. Something close was flying our way. I was thinking This ought to be interesting. Little did I know!

It seemed like a helicopter by its speed and height, with a big light under it. At the same time there was a twin engine plane flying out over the lake just behind it about two miles away.  The plane was noisy and gaining altitude from take off at Okeechobee Airport. So it's natural that I wouldn't hear a helicopter coming our way. Only it wasn't a helicopter, not a plane either, and it's coming along in the air too quietly. We're near Route 441 with some distant sounds of traffic going by. But I couldn't hear this thing coming and it's getting close. We saw a steady bright glow under it, like a big searchlight playing into the canal. Whatever it is, it had no flashing lights of any kind. But all aircraft are required to have strobe lights at night. As it came from behind a nearby tree into clearer view, we saw it's a brightly lit disk and still  moving toward us.

I said What the hell is that?  Joe was glued.  I just watched without a thought and looked hard trying to decide what it was.  The disk was still flying toward us, slowly, maybe 20-mph.  It flew the same way over the canal until about 300-yards away.  Then it went gradually higher to about 400-yards, almost over head.  It's changing direction slightly now, moving to the opposite edge of the canal and over a point about 100-yards in front of us. It slowed, descending as it went by. It's absurd not being aware that it's a UFO but it never entered my mind.  A UFO is exactly what we saw, the real thing.  I never saw one before and this one is really close.   It didn't get closer than 200-yards to where we stood. As the craft flew by, it was perfectly circular, about 35-feet in diameter give or take five.  At that height it looks bigger than, say, a full moon rising on the horizon and it's brighter.  As it moved it made a bright white glow with a hint of yellow, bright but without a strain… easy on the eyes.

No sound, I said – it was totally silent.  By then there's no noisy plane nor any road traffic being heard, no more distractions anywhere. The craft was coming down, low, slowing to a stop and moving east 100-yards toward Nubbin Slough. In five seconds it flew from high over head to where it's hanging in the air over the levee. We saw it clearly, parked a little above the levee up a 20-degree angle. As it descended the disk-glow was harder to see the lower it came, because the angle was smaller and the glow diminishing.  It came to a stop, suspended motionless in the air 100-feet past the ridge of the levee toward the lake, a distance of about 250-yards from us.  The craft became dark. Two small soft lights appeared, one each side, square light images although not big as windows.  They are reference lights to help us with what happened next. It's on edge-view and I saw its silhouette, because there's a lot of light in the haze behind it from the well lit power plant 15-miles away.  The plant was under construction around the clock and covered with lights for the night shifts. It looked like a vaudeville straw hat on edge view.  

The upper part of this thing was dark but showed a rectangular silhouette, flat on top, and not as wide as its base where we had seen the glow.  The top is a shallow wide cylinder shape. The top part is three times thicker than the base and eight times wider than thick.  The base is thinner and a third wider than the upper part… maybe 15% wider on each side than the top.  I looked for how the base is connected to the top, curved or straight, but couldn't see it.  It's a lame description but it was dark. When the craft came low and to a stop, I was thinking Now I will see what they're doing!  Without thinking UFO I knew they weren't like us inside.  This was really different. It amazes me, not realising the things I know. Like, how might I know ostensibly never having seen one before?  Did they send me subconscious thoughts already? And I mean, Lake Okeechobee is a military operating area, and there are rumours we may have flying craft of similar appearance. But this craft is nothing of ours.  No question, this technology is special.

Very quickly after this thought, something happened to me. I didn't remember it clearly for weeks.  What I remembered instead was, that at about this point we turned and went into the house for a few minutes, then came out to look for it again. It's still visible, glowing over the levee about two miles down, past Nubbin toward the southeast and Indiantown. Again, we turned away with it still in view and went back into the house. The clock read 9:45. Wasn't that something?  Joe said Yeah, you know, some things just happen. He couldn't function either, both of us were subdued.  I was drained. Sitting in the house I was tired and empty of thought.  I just couldn't put two thoughts together.

I went outside looking at things again and found my vision was different.  I could see really well in the dark but soon came back inside. We immediately turned in for the night without a word. Next morning it's never mentioned by either of us, nothing.  Joe never brought up anything about it, not ever.  It's awhile before I came around to it with him. Months later after remembering most of what happened, I phoned Joe about what he recalls.  He said Nothing. Months after that I sat him down and probed him to see if he remembered them talking to us. All he'd say was Maybe they were talking to you.  And with a grin he said They found no intelligent life here and moved on. It seems all he remembers was seeing a 'fast moving' light. It's a clue …maybe he's on different 'time' than me in this experience. I'd been thinking He simply didn't want to remember. And he doesn't want to talk about it at all. At least he knows they came, I'm thinking.  He's my witness.

We saw the most incredible event in anyone's life experience, uncommon in all human experience, yet we lost interest in it?  We turned our backs, headed inside and simply went to bed.  Nothing like this could happen in normal circumstances. But there's certainly nothing normal about these circumstances.  Something very different happened that October night. After they left us I was mentally washed out, tired and just about dysfunctional.   It's the chance of a lifetime for two curious people like us, who are no pedestrians to technology and who earned educations in four scientific disciplines between us.

We could've done much more investigating at the time, because there were binoculars, a camera, and a 2½-inch refracting telescope all within five yards of the door from where we stood.  None of it mattered.  We simply couldn't function acting on our own will.  We had no initiative, none, zero.  Best I could do was look and wonder. After weeks of trying, memory and the details began coming. I did it mostly while driving to work with plenty time to think.  Eventually I got nearly everything back. Here's what happened. We watched as the craft came lower, stopped, and became darker. Two small lights appeared. The craft was parked in the air just inside the levee of Big Lake maybe as close as 200-yards away. As we watched, something hit me, a marvellously happy feeling and I knew at the time it was coming from the craft.  I thought THIS is a really good sign whoever they are. 

The happiest feeling of anticipation had suddenly come upon me.  I knew to expect something wonderful to happen between them and me.  They were doing something to affect my mental state giving me a wonderful feeling of euphoria. It's nothing like anything I've ever felt, a totally joyful happy feeling beyond description.  I was so glad they were here and understood, waiting for something.  I dared not move a muscle although knew I wasn't restrained.  Whatever came next I wanted to be part of it. Next, I was sensing a projection of thought to me, when soon thought-speech appeared in mind in my own idiom. But there's some fumbling, because I first heard some unintelligible words and a series of growls.  I thought It's growling at me.  But it definitely seemed like a recording coming up to the wrong speed.

Sure, as in, they don't know how to operate their ship. Much later I saw they were showing me that technology is being used. It sounded like technology was being engaged and directed to me. It's growling, why's that? … thinking This might become difficult… how very odd all this is.  Next I heard the word…Mrep!  (Visitor) Mrep, what the hell is…? With that exchange we were talking. It's like they're tuning on what I was getting. How could they know?  Yes, they're already reading my thought responses. We're communicating! They're talking with me and the warm feeling of expectation was at its height.  I thought this is actually happening, happening here and right now. Right now!  Wide-eyed I couldn't believe it, thinking It's too fantastic… they're real, what a discovery! 

A man's voice was very friendly, saying Yes, up here. We're here. You're looking at us and we can see you. You hear us talking to you. We know you're interested in us.  It's okay, we won't harm you.   (Visitor) At this exact moment Joe said Damn!  Obvious excitement, because he realised he could hear them too.  They're here and they're talking to us! But there's a problem, I notice these speech-thoughts went by really fast for a typical English-speaking dialog. It wasn't like two people speaking with each other, where more time is inserted between thoughts, where we allow each other time to think in the process.  It was going by as a flood to grasp, near my limit. I found it difficult and didn't want it this way, but it was also all clearly heard and understood.  There was only time to respond, no time to form any questions, which may have been deliberate.  It seems to account for speed of the exchange.   They were deliberately pacing the exchange so we couldn't ask them any questions.Next the voice said…We want to meet and show you around. 

We do stop and show others sometimes and they have a good time.  We want to be friendly. Would you like to see everything here and have a ride?  (Visitor) Immediately, a silly image of a guy popped into mind. The guy was sitting in a deckchair with sunglasses, a blue blazer, white slacks and shoes, with a captain's cap. If this was supposed to be an image of me having a good time, it struck me as totally bogus, because I would not imagine something so ridiculous in my situation.  They must have sent it.  I thought nice try. But it's also okay with me.  My thought in exchange made it okay, because I obviously knew it wouldn't be like that. It was humorous.  I'm thinking now, these guys do have a sense of humour.Imagine that?  I'm invited.  I was so excited and thought Really!  …and emphatically thought Yes!  I was so happy, so excited and grinning hugely.  I shot a glance at Joe.  He had on his biggest smile, too, although he didn't look at me. Quickly, I looked back to the craft feeling they didn't want my attention anywhere else. No voice said so but I understood a thought to be…Now look here a moment.  (Visitor) I replied thinking Okay …doing just that. We had switched from our explicit dialog to a direct implicit thought-flow between us; telepathy, explicitly vs. implicitly.

Between reference lights I could see a tiny spot beginning to boil and enlarge.  There's a grayish-green circular spot and it's getting bigger.  A fuzzy spot had formed and was expanding but slowly at first. It appeared to be swarming with motion and became a cloud-like image emanating from the edge-center of the craft.  It was swarming in the sense that it appeared to be boiling with a lot of motion and was fuzzy to look at.  It was fairly uniform. Next I saw circular arcs being traced out one at a time.  The circular cloud was growing out of a tiny port on the craft.  Arcs appeared at the edge of the circular cloud at twelve o'clock and moved on a curve to its center at the port.   Arcs emanated from the same point-source and immediately began getting bigger, growing into a tear-shaped envelope.  One of the yin-yang symbols on the South Korean flag comes to mind, the one curving left, but was narrower.

In all five or six formed, each growing onto the upper right side of the circle-like cloud.  After they were all formed the cloud became more oblate, squarer with rounded corners.  The envelopes formed sequentially, the first beginning from the12 o'clock position. Each one was growing on the lower edge of the preceding one. The tear-shaped envelope is a sort of bottle. Next, I saw contents of the bottle growing from the smaller back at the edge toward its larger front at the port.  It's growing into the space rather than filling into it.  This is a biological process and how it grew was amazing.  The process took only a few seconds to complete each teardrop envelope of its contents.  Growth would suddenly appear in discrete steps, not gradually filling within chambers of the envelope.  I saw its compartments being filled in.  

Each cell of the envelope is irregular in size, shape, and volume. It reminds me of compartments of a complex soap bubble, itself being formed of bubbles within the biggest bubble.  The inner bubbles are the cells being filled in a flash-instant of growth. There's a tiny pause, then the process moves to an adjacent cell.  The progress of moving between cells reminds me of how water drops suddenly connect together moving down a dry surface.  Just a tiny hesitation before they merge. The next one would get its space filled, and so on until the envelope was totally complete. Each cell was filled with different stuff; some of it was light, some was darker color.  The only thing coming to mind that's similar is tadpole jelly from the swamp I played in as a kid. As each envelope filled with growth, a new envelope was immediately traced out under it.  It would fill and so on until all of them were complete. The envelopes developed in a clockwise stack under each other, the last one being grown at the five o'clock on the cloud-circle. 

When the processing was complete the cloud-object changed its character, getting bigger much faster.  It changed to greenish-yellow from gray-green …more yellow now.  Next it began coming, moving rapidly down to us.It travelled the 200-250 yards in under three seconds, closer to two.  I was startled to have it come so fast but I wasn't scared.  As it came, it changed the angle of descent twice. It started down steeply and changed to half the angle at half the distance. Within the last 100-feet it changed again by half the angle, arriving with a shallow slope only slightly above us as it swept in. As it came I saw the cloud was 3X taller than wide, luminous but not bright and without distinct features. That is, except for a perfect black ellipse centered in its upper third, the major axis at vertical.  The cloud was symmetrical about its vertical. That is if you could fold it in half, both sides would match exactly.  

The black object seemed like a tunnel in the cloud, like a big eye, but wasn't.  I searched hard as the mist approached, looking for any definition but saw no detail anywhere.  The elliptical feature disappeared without me noticing as the cloud arrived. I feel it's there merely as a focus, a diversion but nothing significant. The cloud was strange-looking, much bigger than us but wasn't itself a creature. At its edges I vaguely recall seeing separate forms the instant it arrived, the kind of thing you can see if you don't look directly at it. They came so fast I couldn't focus my eyes fast enough.  It's like they're on each side of it, the landing party of workers sent by who's ever in charge.  I'm thinking This is my chance to see something …but no way.

Another interesting point; the light cloud approached low over water, yet I saw no reflection from the water as it came.  It's low enough near the end and I should have seen it. But it didn't happen.  For a year the subtlety escaped me, as in, what's wrong with this picture?   What sort of light is that anyway?

I know that Joe saw the cloud come, too, because as it arrived he hollered No!  Joe felt threatened, and anyone would trying to hold onto normal reality. Here is his only known world. Something like this has no place in ordinary life experience… does it? As the light cloud swiftly engulfed us I felt nothing different.  We were immersed in a yellow mist.  I struggled to see something, anything. Then looking down and to the right I saw motion.  Something smaller was moving toward Joe. I saw a small person like a five-year-old shuffling past at a half-run followed immediately by another exactly like the first.  I only saw them from the belly down. The glare of yellow light was masking everything.  No one came toward me. They went toward Joe, standing to my right four feet away.

Besides their size I made two other observations of them.  Their knees are simpler, the same thickness as their thin non-muscular legs. Their knees are nothing like our thick knobby knees.  When they run they don't lean forward enough as we do. Their backs are nearly straight. Nobody runs like they do. I'd fall down trying to run like that. I've imitated their posture trying to make a step but couldn't move. I'm thinking they're really lightweights. Their upper bodies are minimal. As I watched them go I'm thinking There's no sidewalk over there. They loped past about three feet over the edge of the sidewalk, out over water.  Their loose silvery metallic-looking clothes glowed from the surrounding mist, but less bright than the light. How many came I don't know, I saw only two. But an interesting thought comes to mind.

I've seen bodies of these workers being custom grown, all six of them.  A biological process happened just before they came.  Seems they use such bodies to work here with us, like we wear our jeans and jacket.  If it's so, what technology!  But it makes a guy speculate about what form they'd normally take, to assume biology-wear as a work suit.  It's what happened.

The mist was a nuisance, I couldn't see much.  I looked carefully at what there was to see.  I remember looking at the bright yellow light source at floor level. The bright object was lighting the cloud creating the mist. It's on the 'floor', parallel and even with the edge of the concrete sidewalk but beyond water's edge about four feet.

The light's a half-ellipse two inches high, eight inches long. It's the mechanism making a platform under them, extending over the water where they're working. The light had bright radials sticking up from it in the vertical plane and was located parallel to the edge of the concrete sidewalk. I saw the bigger radials of light are separated at 20-30 degree angles from each other, bright from the source and quickly becoming less distinct, fading a few inches above source.

Radials would all shift together at irregular intervals, hopping back and forth, yet holding their places and distances to each other as they all jumped to another position. My impression was, it's compensating for load dynamics on the platform as the workers moved about.

I closely studied this light show until I understood what it's doing. I looked up and forward into the mist thinking Now, what next?  Then I felt I was going… Going?  It's really subtle. No weight off my feet or of being uplifted, but a feeling of departure, upwards. Then… blank. I was blanked for a time, because next I remember coming to, realising I'd been blanked. I was again conscious, present, feeling some air.  I seemed to be back on the sidewalk where I'd been. My body was still standing there just as before.  I felt the gentle air from the canal. My eyes were still closed, although I felt I could open them if I wanted but didn't.  Seems, somehow I knew we weren't finished yet.

I heard a slow vibration, about 8-Hz, like a flutter. Then quickly it's gently against my forehead. In a moment it went in. It's inside my head!  It was not interfering with my mind, I could still think. But I'm being buzzed by a wave, a gentle, extremely low frequency (ELF) wave… thinking What's it doing?

ELF wave was getting harder, slowly rising in intensity and in frequency. I felt like it was charging my brain, like a capacitor, more, more, and more. It kept on increasing, the frequency going up, up, ever upwards.  On and on and I'm thinking Will it ever end? …Knowing it's going to my limit and wishing it would find it soon. 

But it kept going higher, higher. How could it go so high?  I wasn't happy with the wave continuing upward. It's tough to take but it went to an unbelievably high level before finally hitting my limit. It abruptly stopped with a pop at the top of my head. Receiving the buzz was an extremely rude experience.  I was grimacing, eyes and jaws tightly clenched to withstand its powerful effect. There's never any pain, just a force. When it ended, I got released and it doubled me over spinning me around clockwise. I saw Joe's feet where he'd been, still standing next to me. I shouted What the hell was that? Damn!…Thinking I am back.  Have I just landed on my feet? . I'm on my feet.  It felt strange being back, like where had I gone? Physically I don't feel I went anywhere.

I was zapped hard by something and was afraid, thinking Maybe I'm ruined.  It's the most physically stunning experience.  I staggered around a long moment, 10- or  20-seconds, trying not to fall into the canal. I was cursing trying to get a grip on reality, trying to get my balance. Everything's distorted, nothing making any sense as I look around.  For once I'm scared, thinking I might stay this way. The wave was forceful and its release was like having grabbed a 240-volt AC line… new meaning to the word stunning. It also cleared out my thought processes but not where I live in my mind. That part was still unaffected, because I was myself the whole time.  Rude as it was I still had the glad feeling like before. Maybe it's all in friendship, and if so I'd hate to be on their other list. Good time, is it?  The only thing coming to mind was that they'd given me a capacity test, taking a measurement. But Guinea pig?  There's obviously nothing else it could be.

Finally I was coming out of it, looking around for them. The disk was moving away, flying over the canal a mile to the east. It made a curious manoeuvre, a small move to the right to back over the levee. But it did so in a spiral motion, first moving left then rolling in a downward circle coming up to the right, all the while keeping its horizontal axis parallel to the ground. It's a victory roll.. Way too odd! I'm thinking Someone's got a real sense of humour in there.  Their job clearly has some humour in it, watching me deal with effects of the Buzz. More than coincidental, the manoeuvre was for my benefit, because I understood it as a wave goodbye. The little buggars!  

They had to know I was looking, like they were watching through my own eyes somehow.  But what's the relationship and why so friendly?  Well, I'd actually discover why four years later. There's more ahead about them, you'll be impressed. It's easy for me to see their manoeuvre, because my eyes were so slowed down. My eyes were now like a video screen, with light-paint lingering, delayed in a sort of light-smear, tracing out its path as I watched the craft circle moving back over the levee. I was thinking Fishermen at Nubbin Lock are getting a big surprise as this thing flies low over them …right …about …now.  I laughed to myself about it.

Shortly later I looked toward the Nubbin again, still getting my bearings.  White lights all looked very yellow now, blurred …even smeared. They're much bigger than usual although not brighter. What seemed different was, when I moved my head, the lights smeared to over where I was now looking. Then the smear slowly faded. Also, I had tremendous night vision, almost like day. I could see everything around me, up and down the canal. Everything is clearly lit by a yellow light glow.  There's more. I also had eagle vision at will. I could will myself to have a close-up frame of any object I wanted to see. It would simply appear closer and bigger. Such total surprise! I stood looking at things in a residual yellow-light effect. I could see better by it.  The light cloud was gone, of course.  At the time, there were very few lights down the canal and not big. But that night they helped light up the whole canal. Otherwise it's blackness down there when there's no moonlight. I enjoyed my newly given ability only briefly, because we were washed out and tired.

At that point we stopped looking and went inside but soon came out, again, for another look. I saw the disk glowing brightly two miles down, still near the levee. Back inside the house it was drab, really dull and uninteresting after being outside seeing things. Artificial light so close to me inside was annoying. My vision had changed. I was sensitized to see by different light and its effect is awesome. If the Army only knew that a directed ELF produces fantastic natural night vision.  Fat chance though, that they'd make anything happen like this in a hundred years. It's modulated ELF. We sat in the house a few minutes saying nothing.  I felt so different than normal, like being at arms length from myself. I could still think but I couldn't scan-think, like in thought synthesis. It's the processes needed for reaching conclusions. Thoughts wouldn't flow in that way.

Then without discussing it we headed for the bedrooms. I threw myself down on the bed and stared to the ceiling, trying to rethink what happened. In the pitch-black room my new night vision didn't help. I couldn't see.Next, it's morning …a dreamless sleep all night. Like flatline, there's nothing in my head.  I woke up rested with the event first in my mind.  Again, Joe and I didn't speak of it the whole way to Boca.  It's perfectly ridiculous, but we're keeping the same 'secret' from each other. It's too taxing to discuss, besides I only wanted to relive it privately. By that night my special night vision was gone. But my eyes played tricks concerning eagle vision.  Sometimes it's in, sometimes it's out. It gave me problems driving, because scanning for traffic in the mirror sometimes a car seemed too close, nearly on top of me.  Seconds later, it's back to normal. The car was where it should be.  It's annoying and dogged me for days. Weeks passed. I'm rethinking the event everyday while driving. Gradually more and more came back and I wrote everything down. Finally I had it all except for being blanked.  That part wasn't recovered… if I got my ride after all.
– – –
PS
Years later someone explained to me that ELF is extraordinary stuff. It's like my visitors used a handheld device, working up close while doing me with ELF. That's interesting technology, because governments communicate with their submarine fleets using ELF. But there's a difference. All our efforts need an antenna big as a football field to create such long waves.

As a result of the encounter, he wrote four books with the information they gave him and asked him to write in astounding detail.  Those books are self-published on Amazon.com, but are still essentially unknown works.  Simply do an author search under R. R. Giroux. The titles are:

I AM DARIUS – Awakening
I AM DARIUS – Special Knowledge
I AM DARIUS – Divine Family
I AM DARIUS – Expectations

Recently all four books have been collated into a single 8.5 X 11 volume of 562 pages titled, "The Last Prophet". 
The Last Prophet is a compendium detailing the "big picture" workings and purpose of our existence and the interconnections and multiple levels of reality itself.   The contents of these books provide the rationale for our lives and the answers to questions that mankind has been asking since the beginning.
This work is the ultimate UFO-Bible connection story from a modern day Enoch. It provides the background and rationale for all other historical and biblical "encounters" as well as those continuing today. The books reveal the reasons. The elegance of the truth is stunning!

Giroux is retired  living in Okeechobee, Florida..  He received a BS and MS in Mathematics from the University of Massachusetts, Amherst and was a successful mathematician and statistician for over 40 years. 
Is Stephen Hawking right about aliens?
Stephen Hawking thinks that making contact with aliens would be a very bad idea indeed. But with new, massive telescopes, we humans are stepping up the search. Have we really thought this through?
In February 2008, Nasa sent the Beatles song, Across the Universe, across the universe. Pointing the telescopes in its Deep Space Network towards the north star, Polaris, astronomers played out their short cosmic DJ set, hoping that it might be heard by intelligent aliens during its 430-year journey to the star.
The hunt for intelligent species outside Earth may be a staple of literature and film – but it is happening in real life, too. Nasa probes are on the lookout for planets outside our solar system, and astronomers are carefully listening for any messages being beamed through space. How awe-inspiring it would be to get confirmation that we are not alone in the universe, to finally speak to an alien race. Wouldn't it?
Well no, according to the eminent physicist Stephen Hawking. "If aliens visit us, the outcome would be much as when Columbus landed in America, which didn't turn out well for the Native Americans," Hawking has said in a forthcoming documentary made for the Discovery Channel. He argues that, instead of trying to find and communicate with life in the cosmos, humans would be better off doing everything they can to avoid contact.
Hawking believes that, based on the sheer number of planets that scientists know must exist, we are not the only life-form in the universe. There are, after all, billions and billions of stars in our galaxy alone, with, it is reasonable to expect, an even greater number of planets orbiting them. And it is not unreasonable to expect some of that alien life to be intelligent, and capable of interstellar communication. So, when someone with Hawking's knowledge of the universe advises against contact, it's worth listening, isn't it?
Seth Shostak, a senior astronomer at the Seti Institute in California, the world's leading organisation searching for telltale alien signals, is not so sure. "This is an unwarranted fear," Shostak says. "If their interest in our planet is for something valuable that our planet has to offer, there's no particular reason to worry about them now. If they're interested in resources, they have ways of finding rocky planets that don't depend on whether we broadcast or not. They could have found us a billion years ago."
If we were really worried about shouting in the stellar jungle, Shostak says, the first thing to do would be to shut down the BBC, NBC, CBS and the radars at all airports. Those broadcasts have been streaming into space for years – the oldest is already more than 80 light years from Earth – so it is already too late to stop passing aliens watching every episode of Big Brother or What Katie and Peter Did Next.
The biggest and most active hunt for life outside Earth started in 1960, when Frank Drake pointed the Green Bank radio telescope in West Virginia towards the star Tau Ceti. He was looking for anomalous radio signals that could have been sent by intelligent life. Eventually, his idea turned into Seti (standing for Search for Extra Terrestrial Intelligence), which used the downtime on radar telescopes around the world to scour the sky for any signals. For 50 years, however, the sky has been silent.
There are lots of practical problems involved in hunting for aliens, of course, chief among them being distance. If our nearest neighbours were life-forms on the (fictional) forest moon of Endor, 1,000 light years away, it would take a millennium for us to receive any message they might send. If the Endorians were watching us, the light reaching them from Earth at this very moment would show them our planet as it was 1,000 years ago; in Europe that means lots of fighting between knights around castles and, in north America, small bands of natives living on the great plains. It is not a timescale that allows for quick banter – and, anyway, they might not be communicating in our direction.
The lack of a signal from ET has not, however, prevented astronomers and biologists (not to mention film-makers) coming up with a whole range of ideas about what aliens might be like. In the early days of Seti, astronomers focused on the search for planets like ours – the idea being that, since the only biology we know about is our own, we might as well assume aliens are going to be something like us. But there's no reason why that should be true. You don't even need to step off the Earth to find life that is radically different from our common experience of it.
"Extremophiles" are species that can survive in places that would quickly kill humans and other "normal" life-forms. These single-celled creatures have been found in boiling hot vents of water thrusting through the ocean floor, or at temperatures well below the freezing point of water. The front ends of some creatures that live near deep-sea vents are 200C warmer than their back ends.
"In our naive and parochial way, we have named these things extremophiles, which shows prejudice – we're normal, everything else is extreme," says Ian Stewart, a mathematician at Warwick University and author of What Does A Martian Look Like? "From the point of view of a creature that lives in boiling water, we're extreme because we live in much milder temperatures. We're at least as extreme compared to them as they are compared to us."
On Earth, life exists in water and on land but, on a giant gas planet, for example, it might exist high in the atmosphere, trapping nutrients from the air swirling around it. And given that aliens may be so out of our experience, guessing motives and intentions if they ever got in touch seems beyond the realm's even of Hawking's mind.
Paul Davies, an astrophysicist at Arizona State University and chair of Seti's post-detection taskforce, argues that alien brains, with their different architecture, would interpret information very differently from ours. What we think of as beautiful or friendly might come across as violent to them, or vice versa. "Lots of people think that because they would be so wise and knowledgeable, they would be peaceful," adds Stewart. "I don't think you can assume that. I don't think you can put human views on to them; that's a dangerous way of thinking. Aliens are alien. If they exist at all, we cannot assume they're like us."
Answers to some of these conundrums will begin to emerge in the next few decades. The researchers at the forefront of the work are astrobiologists, working in an area that has steadily marched in from the fringes of science thanks to the improvements in technology available to explore space.
Scientists discovered the first few extrasolar planets in the early 1990s and, ever since, the numbers have shot up. Today, scientists know of 443 planets orbiting around more than 350 stars. Most are gas giants in the mould of Jupiter, the smallest being Gliese 581, which has a mass of 1.9 Earths. In 2009, Nasa launched the Kepler satellite, a probe specifically designed to look for Earth-like planets.
Future generations of ground-based telescopes, such as the proposed European Extremely Large Telescope (with a 30m main mirror), could be operational by 2030, and would be powerful enough to image the atmospheres of faraway planets, looking for chemical signatures that could indicate life. The Seti Institute also, finally, has a serious piece of kit under construction: the Allen Array (funded by a $11.5m/£7.5m donation from Microsoft co-founder Paul Allen) has, at present, 42 radio antennae, each six metres in diameter, but there are plans, if the Seti Institute can raise another $35m, to have up to 300 radio dishes.
In all the years that Seti has been running, it has managed to look carefully at less than 1,000 star systems. With the full Allen Array, they could look at 1,000 star systems in a couple of years.
Shostak is confident that, as telescope technology keeps improving, Seti will find an ET signal within the next two decades. "We will have looked at another million star systems in two dozen years. If this is going to work, it will work soon."
And what happens if and when we detect a signal? "My strenuous advice will be that the coordinates of the transmitting entity should be kept confidential, until the world community has had a chance to evaluate what it's dealing with," Davies told the Guardian recently. "We don't want anybody just turning a radio telescope on the sky and sending their own messages to the source."
But his colleague, Shostak, says we should have no such concerns. "You'll have told the astronomical community – that's thousands of people. Are you going to ask them all not to tell anybody where you're pointing your antenna? There's no way you could do that.
"And anyway, why wouldn't you tell them where [the alien lifeform] is? Are you afraid people will broadcast their own message? They might do that but, remember, The Gong Show has already been broadcast for years." And, for that matter, the Beatles.
The Truth about Those "Alien Alloys" in The New York Times UFO Story
Is the government really stockpiling materials in a Nevada building that scientists cannot identify?
What to make of a Las Vegas building full of unidentified alloys?
The New York Times published a stunning story (Dec. 16) revealing that the U.S. Department of Defense (DOD) had, between 2007 and 2012, funded a $22 million program for investigating UFOs. The story included three revelations that were tailored to blow readers' minds:
1. Many high-ranking people in the federal government believe aliens have visited planet Earth.
2. Military pilots have recorded videos of UFOs with capabilities that seem to outstrip all known human aircraft, changing direction and accelerating in ways no fighter jet or helicopter could ever accomplish.
3. In a group of buildings in Las Vegas, the government stockpiles alloys and other materials believed to be associated with UFOs.
Points one and two are weird, but not all that compelling on their own: The world already knew that plenty of smart folks believe in alien visitors, and that pilots sometimes encounter strange phenomena in the upper atmosphere – phenomena explained by entities other than space aliens, such as a weather balloon, a rocket launch or even a solar eruption.
Point No. 3, though – those buildings full of alloys and other materials – that's a little harder to hand wave away. Is there really a DOD cache full of materials from out of this world?
One of the authors of the Times report, Ralph Blumenthal, had this to say on MSNBC about the alloys: "They have, as we reported in the paper, some material from these objects that is being studied so that scientists can find what accounts for their amazing properties, this technology of these objects, whatever they are." When asked what the materials were, Blumenthal responded, "They don't know. They're studying it, but it's some kind of compound that they don't recognize."
Here's the thing, though: The chemists and metallurgists Live Science spoke to – experts in identifying unusual alloys – don't buy it.
"I don't think it's plausible that there's any alloys that we can't identify," Richard Sachleben, a retired chemist and member of the American Chemical Society's panel of experts, told Live Science. "My opinion? That's quite impossible."
Alloys are mixtures of different kinds of elemental metals. They're very common – in fact, Sachleben said, they're more common on Earth than pure elemental metals are – and very well understood. Brass is an alloy. So is steel. Even most naturally occurring gold on Earth is an alloy made up of elemental gold mixed with other metals, like silver or copper. [8 Important Elements You've Never Heard Of]
"There are databases of all known phases [of metal], including alloys," May Nyman, a professor in the Oregon State University Department of Chemistry, told Live Science. Those databases include straightforward techniques for identifying metal alloys.
If an unknown alloy appeared, Nyman said it would be relatively simple to figure out what it was made of.
For crystalline alloys – those in which the mixture of atoms forms an ordered structure – researchers use a technique called X-ray diffraction, Nyman said.
"The X-ray's wavelength is about the same size as the distance between the atoms [of crystalline alloys]," Nyman said, "so that means when the X-rays go into a well-ordered material, they diffract [change shape and intensity] – and from that diffraction [pattern] you can get information that tells you the distance between the atoms, what the atoms are, and how well-ordered the atoms are. It tells you all about the arrangement of your atoms."
With noncrystalline, amorphous alloys, the process is a bit different, but not by much.
"These are all very standard techniques in research labs, so if we had such mysterious metals, you could take it to any university where research is done, and they could tell you what are the elements and something about the crystalline phase within a few hours," Nyman said.
Sachleben agreed.
"There are no alloys that are sitting in some warehouse that we cannot figure out what they are. In fact, it's pretty simple, and any reasonably good metallurgical grad student can do it for you," he said.
Nyman said that if metals did fall from some mysterious aircraft, some forensics experiments would quickly answer a lot of questions about that aircraft. [UFO Mysteries: These Sightings Have Never Been Solved]
"How has the hunk of metal changed?" Nyman said. "From my scientist's perspective, that's the kind of question I'd be asking. Maybe, if it has to do with world politics, and we want to know where the metal comes from, maybe there's some analysis that can lead you to where it was mined, or what country uses that particular alloy, that kind of thing."
If the aircraft had come from space, Nyman said, that travel would leave telltale signs in the metal as well, in the form of spacefaring debris and ionization (changes to the electrical charges of the substance's atoms).
Even if a chunk of alloy that hadn't been seen before did fall to Earth from outer space, both Nyman and Sachleben agreed that it wouldn't necessarily have come from an alien craft. In fact, Sachleben said, alloys strike the planet regularly – space-traversing alloys like those found in fairly common nickel-iron meteorites – leaving behind telltale signs. The meteor that wiped out the dinosaurs was even identified by the rare-Earth metals it left behind in certain geological formations in Earth's crust.
It's important to point out that while Blumenthal did go on cable news and say the alloys were unidentifiable mysteries, helping to spur speculation, that's not what his article actually stated. Here's the full quote from Saturday's piece:
"The company [involved in the DOD research] modified buildings in Las Vegas for the storage of metal alloys and other materials that … program contractors said had been recovered from unidentified aerial phenomena. Researchers also studied people who said they had experienced physical effects from encounters with the objects and examined them for any physiological changes. In addition, researchers spoke to military service members who had reported sightings of strange aircraft."
From this statement, there's no actual sign that there's anything unusual about the alloys themselves. All the Times wrote was that the DOD researchers tasked with finding weird UFO stuff collected some metal, interviewed some people who had claimed startling experiences with it, and decided that it was UFO-related.
In an email to Live Science regarding these metal alloys, Blumenthal said, "We printed as much as we were able to verify. Can't go beyond that."
As for whether there's an explanation at least for the metals themselves, Sachleben said: "There's not as many mysteries in science as people like to think. It's not like we know everything – we don't know everything. But most things we know enough about to know what we don't know."
Source www.scientificamerican.com

Also published on Medium.
Astronaut Buzz Aldrin Passes Lie Detector Test About Alien Encounter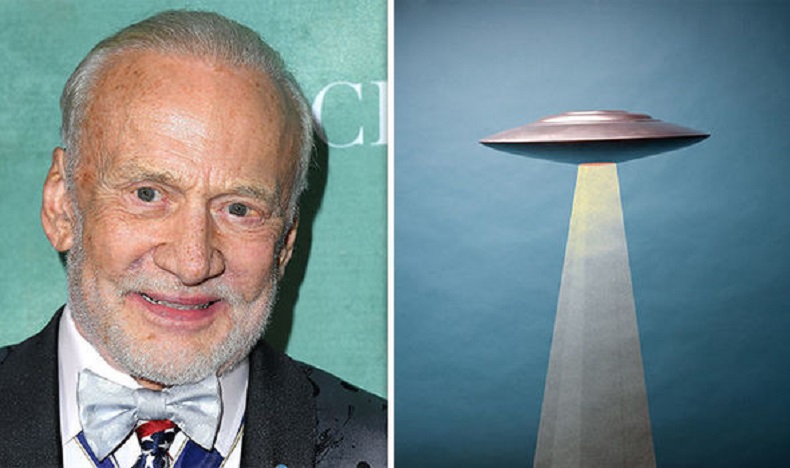 Aldrin reportedly passed the lie detector test during his recollection of his close encounter with alien life during the 1969 Apollo 11 mission to the moon.  
He was part of the test that also analyzed interviews from astronauts Al Worden, Edgar Mitchell and Gordon Cooper.
Experts said their results prove they were 'completely convinced' that their claims of alien life were genuine.
Apollo 11 astronaut Buzz Aldrin has reportedly passed a lie detector test after recalling his apparent encounter with alien life during the historic 1969 mission to the moon.
Aldrin, 88, was a part of the test that also analyzed interviews from astronauts Al Worden, Edgar Mitchell and Gordon Cooper.
Recorded interviews of the astronauts were tested using the latest technology at the Institute of BioAcoustic Biology in Albany, Ohio.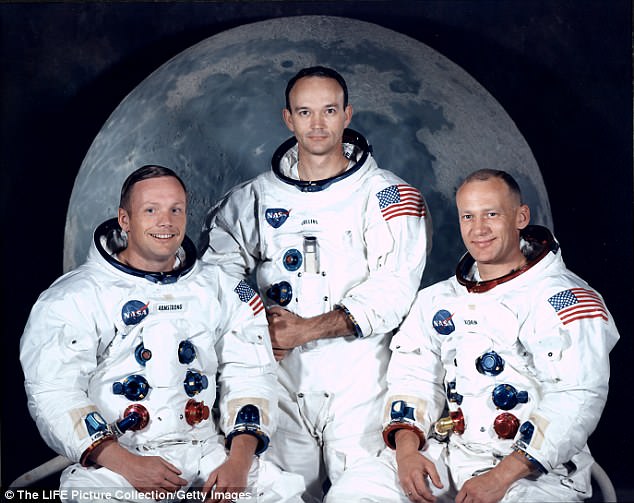 Apollo 11 astronaut Buzz Aldrin (right) has reportedly passed a lie detector test after recalling his apparent encounter with alien life during the 1969 mission to the moon. Pictured are Neil Armstrong (left) and Michael Collins (center)
Aldrin (left on the moon and right in 2018), 88, participated in the test along with astronauts Al Worden, Edgar Mitchell and Gordon Cooper
Experts claim their results prove they were 'completely convinced' that their claims of aliens were genuine, according to the Daily Star.
Aldrin has always maintained he spotted a UFO on the way to the moon.
'There was something out there that was close enough to be observed, sort of L-shaped,' Aldrin, who is the second human to set foot on the moon, recalled.
The Institute of BioAcoustic Biology conducted an analysis of the astronauts' voice patterns as they spoke about their encounters.
BioAcoustic's Sharry Edwards told the Daily Star that their tests revealed Aldrin is sure he saw the UFO even though his logical mind 'cannot explain it'.
Last year, Apollo 15 pilot Al Worden, 86, told Good Morning Britain that he saw extra-terrestrials during his mission.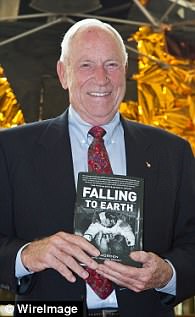 >
The Institute of BioAcoustic Biology conducted an analysis of the astronauts' voice patterns as they spoke about their encounters. Last year, Apollo 15 pilot Al Worden (right), 86, said he saw aliens during his mission. Pictured are Edgar Mitchell (center) and Gordon Cooper (left)
Experts claim their results prove they were 'completely convinced' that signs of alien life they claimed to have witnessed were genuine. Al Worden is pictured (center) next to astronauts David Scott (left) and James Irwin (right)
Voice recordings of NASA astronauts Edgar Mitchell and Gordon Cooper, who are both deceased, were also analyzed.
In a 2009 interview, Mitchell, who was a part of the Apollo 14 mission, claimed he saw multiple UFOs.
Cooper had previously described trying to chase a cluster of objects.
According to the Daily Star, the tests revealed that Cooper and Mitchell believed they were telling the truth.
The technology is still top-secret, but it has been claimed that these tests are more reliable than current lie detector tests.