Climate change would be altering deer to give birth early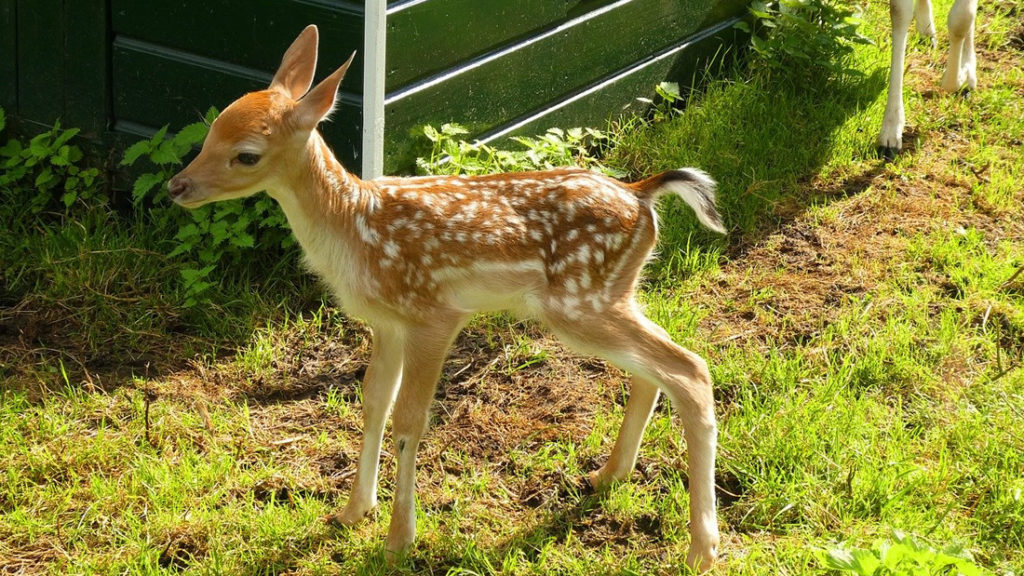 Credit: Elsemargriet / Pixabay
Usually, we think of evolution as a slow process that takes place over millions of years. However, a team of scientists has now documented how deer on a Scottish island seem to be evolving over the course of decades, possibly in response to climate change, which makes them give birth earlier, at the beginning of the year.
According to a study published in the open access journal PLOS Biology, these deer, who live on the island of Rum, near the west coast of Scotland, have undergone genetic changes that have contributed to the animals having children almost two weeks earlier over the past four decades.
Previous studies by other groups of scientists have shown that deer on this island have been giving birth before, partly as a result of warmer temperatures that have altered their behavior and the functioning of their bodies.
Genetic changes in deer
However, the latest study sheds light on the important role of adaptive genetic changes in this process. The researchers say that this work represents some of the first evidence that evolutionary changes are affecting the time of year when wild animals give birth.
Timothée Bonnet, lead author of the study of the Australian National University said in a statement:
This is one of the few cases in which we have documented the evolution in action, which shows that it can help populations adapt to climate warming. "
For their research, Bonnet and his colleagues examined the field records and genetic data that scientists collected from the deer population living on the island between 1972 and 2016.
Bonnet told the website Newsweek:
That population of red deer has been monitored intensely since the 1970s, and even before in less detail. That is why researchers have been able to notice changes in birth dates over the years. That is the fundamental motivation for our study: try to understand that change. "
Impact of climate change on deer
The team's analysis revealed that red deer hinds, known as hinds, with genetic adaptations that made them give birth at the beginning of the year, they tended to have more offspring throughout their lives. Therefore, responsible genes offer an evolutionary advantage and as a result they have become increasingly common in this deer population in recent decades.
Bonnet said:
We discovered that the genetic makeup of the population had changed to determine the dates of birth before spring. We discovered that genetic change is probably a response to natural selection, but we do not know what causes selection: it could be climate change, change in population density or any unknown factor that has changed in recent decades.

It is very difficult to say when climate change causes genetic change, but genetic change occurs at a rate similar to direct (non-genetic) responses to climate warming and fast enough to matter in the ecological dynamics related to climate change. " .
Sally Thomas, from Scottish Natural Heritage, who also did not participate in the study, said in a statement:
These findings are a fascinating example of the impact that climate change can have on wildlife. More and more research shows that climate change is influencing species throughout the United Kingdom and the world. "
Climate change is affecting life on our planet Earth in several ways and scientists say that for species to survive they must adapt by experiencing genetic changes or migrating to more suitable habitats, for example.
But a recent research published in the magazine Proceedings of the National Academy of Sciences suggests that genetic adaptation along with dispersion in new ranges could put species in conflict with each other.
This finding could mean that scientists have been underestimating how the global climate change will affect biodiversity and the amount of extinctions that will occur.
Some scientists have argued that the Earth is currently experiencing its sixth mass extinction, with species that disappear significantly faster than historical reference rates.
In fact, a historical report by the UN recently warned that 1 million species around the world run the risk of disappearing due to human pressures and climate change.
The scientific study has been published in PLOS Biology.
Source: Newsweek
A previously unknown species of winged dinosaur very similar to a dragon discovered in China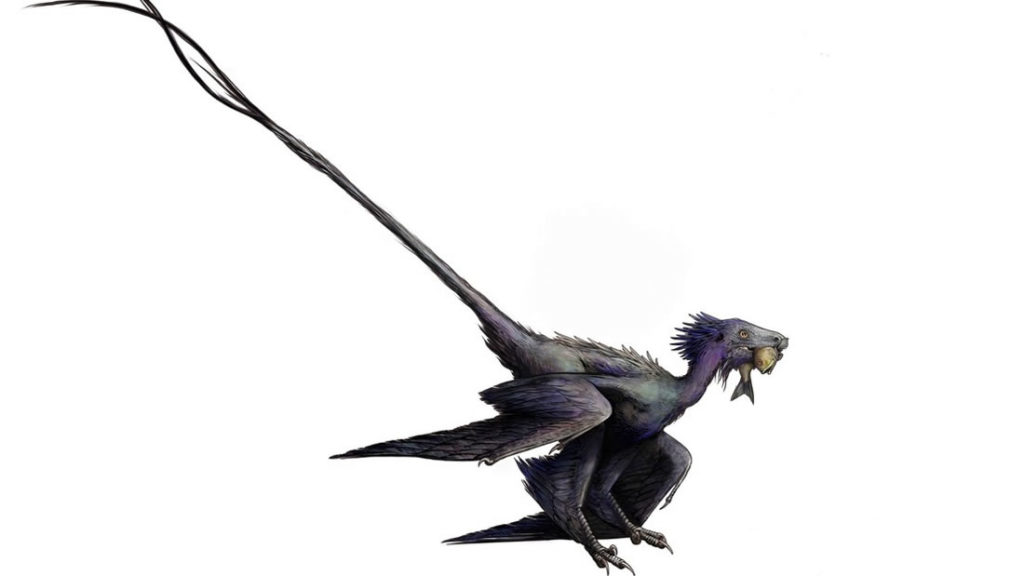 A new species of dinosaur, a relative of Velociraptor, has shown scientists a little more about the origins of similarities and differences between the feathers of dinosaurs and birds.
The fossil belongs to a fierce dinosaur from the Cretaceous period called the "dancing dragon" who lived 120 million years ago in what is now China.
'Dancing dragon'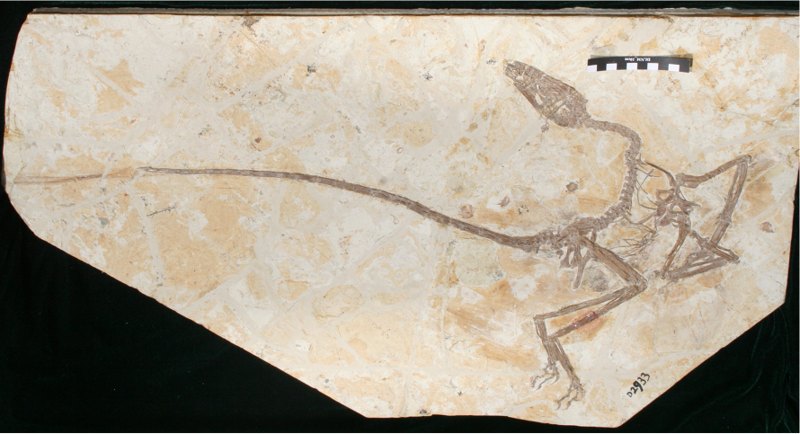 Called Wulong Bohaiensis, It was a two-legged carnivore, a little bigger than a raven, that resided in an environment next to lakes. He had a scaly face, a mouth full of pointed teeth, a particularly dangerous toenail, and probably hunted small mammals, lizards, birds and fish.
He was gound in the Chinese province of Rehe, in northeastern China and his name translates as 'dancing dragon', as it refers to the articulated position in which his skeleton is.
Conserved in its entirety, the skeleton included soft tissues such as feathers, which appear together on its arms and legs, very similar to those of birds now. In addition to its four long limbs and two long feathers at the end of the tail, his body was covered by spongy filaments.
At the end of its long bone tail, fused in a rigid rod, there were 2 very long feathers.
«The Wulong specimen is a magnificent fossil. With the feathers and claws, I think it would have been beautiful and a little scary. I would love to see one alive, "said leading research paleontologist Ashley Poust of the San Diego Natural History Museum.
Plumage differences between birds and feathered dinosaurs
A thorough examination of the bones showed that this Wulong individual was approximately one year old, that is, he was a young male still growing.
This characteristic puzzled the experts, since usually the feathers appear in the adult stage. "Either the young dinosaurs needed these tail feathers for some function we don't know, or they were cultivating their feathers very differently than most current birds", Poust explained
Birds evolved from small feathered dinosaurs approximately 150 million years ago. But there were many feathered dinosaurs that didn't fly, like Wulong.
Young Wulong seemed to have the plumage of an adult.
«It has long and isolated feathers that extend from its long tail. This is quite different from live birds and tells us that these decorative feathers preceded adulthood in dinosaurs. Of course, they may be using these feathers in a very different way from live birds too, "said the expert.
Paleontologists are eager to understand many more plumage differences between birds and these feathered dinosaurs.
The finding was described in the scientific journal. The Anatomical Record.
Australia Firefighters Save the Only Wild Prehistoric Wollemi Pines on Earth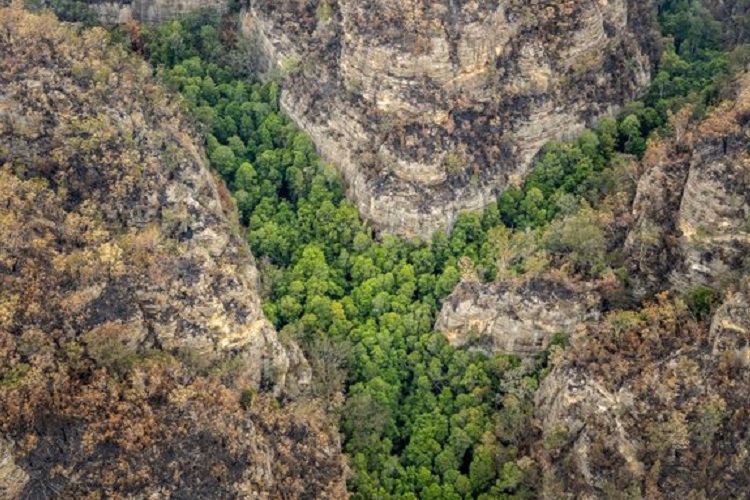 Olivia Rosane, EcoWatch
Waking Times
It looks as if firefighters in Australia have succeeded in saving a secret grove of prehistoric trees belonging to a species that dates back to the time of the dinosaurs.
The Wollemi pines once grew widely across Australia from more than 100 to 60 million years ago, The Washington Post reported. But now less than 200 remain in the wild, in a national park 125 miles northwest of Sydney.
"Huge anomalies" at the edge of the earth's core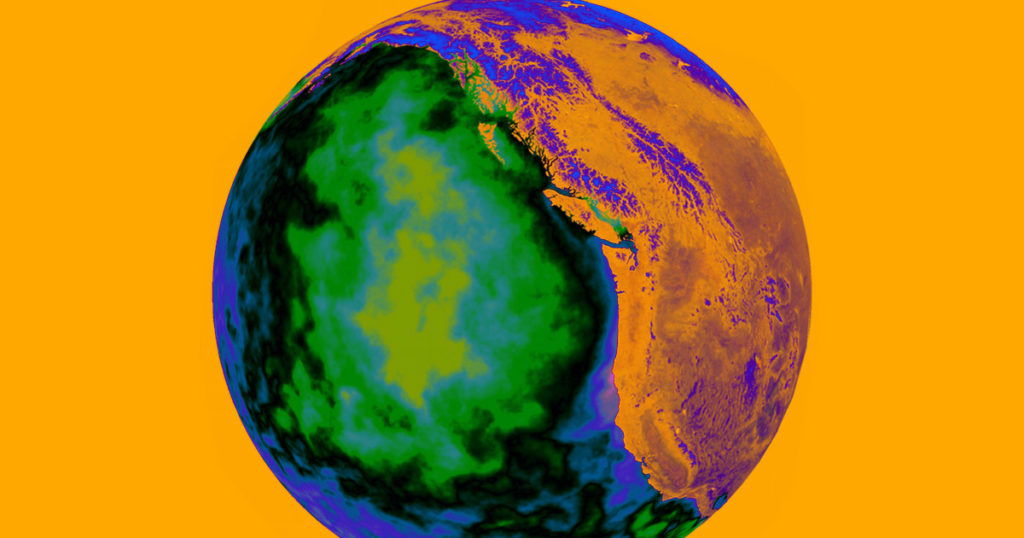 At the edge of the Earth's core lie two gigantic blobs of ultrahot rock — and that's about the extent to which geologists agree about them.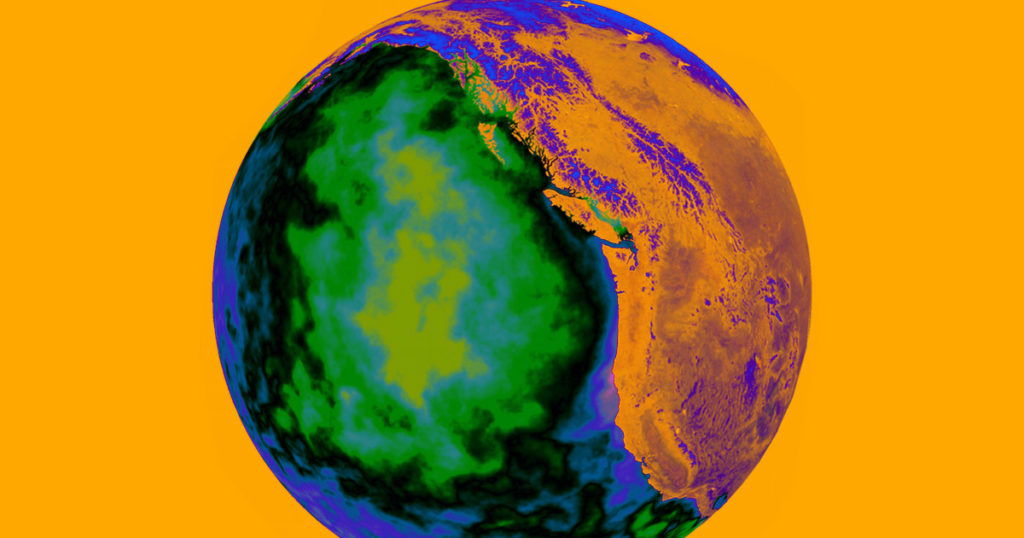 The mysterious blobs are on opposite sides of the planet, one hidden beneath Africa, the other in the middle of the Pacific Ocean – the Quanta Magazine compared the 'massive anomalies' to Princess Leia's iconic hairstyle (Star Wars).
Scientists discovered the blobs decades ago by mapping the interior of the planet, but have not learned much since.
Some ideas
There are two main schools of thought regarding the blobs, according to Quanta. The first camp holds that they're merely massive clusters of hot plumes.
The other argues that the blobs — so big that they would drown the planet's surface in a lava ocean over 60 miles deep — are their own distinct entity and not just a particularly warm region of the core.
Recent evidence supports the second camp: Quanta reports that scientists found traces of unique, ancient rocks and isotopes in magma that's flowed upward from the blobs — materials nearly as old as the Earth itself and not found elsewhere on the planet.
Persistent Mystery
Still, great mystery still surrounds the deeply-buried hotspots. One theory is that they could be fragments of a Mars-sized object that crashed into the Earth.
University of Maryland seismologist Vedran Lekić told Quanta
It would be like having an object in the sky, and asking, 'Is that the moon?' And people are like, no. 'Is that the sun?' No. 'What is it?' We don't know.