City cemetery and its history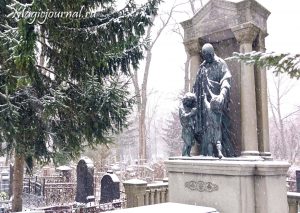 Withered trees, rusty gates, crumbling stones, a lonely mourner. These things come to mind when we think about cemeteries. But not so long ago, many burials were busy places with blooming gardens and crowds of people strolling among the tombstones.
How has the city cemetery become what it is today? Some of them have existed for centuries, as the world's largest, Wadi al-Salaam, where more than five million people are buried. Here, burials have been performed daily for over 1,400 years. But most places that we would call cemeteries are much younger.
In fact, throughout most of human history, we have not buried our dead at all. Our ancient ancestors had many other ways to part with their deceased loved ones. Some of them were left in caves. Others on trees or on top of mountains. Still others were sunk in lakes, sent to sea, ritually eaten or cremated. All of these practices, although some may seem strange today, are a way of worshiping the dead.
The first known burials about 120 thousand years ago were most likely reserved for violators, excluding them from ordinary rituals designed to honor the dead. But the first burials revealed some advantages over other practitices. They protected bodies from scavengers, the influence of the environment, and decay. These benefits may have altered the thinking of ancient people about graves designed to honor the dead, and burial has become a more common occurrence. Sometimes these graves contained household or ritual objects that could be useful in the afterlife.
Community burial sites appeared in North Africa and West Asia about 10-15 thousand years ago. Around the same time as the first permanent settlements in these areas. These burials created permanent places to commemorate the dead. Nomadic Scythians dotted the steppes with burial mounds, the Etruscans built huge network-like streets with tombs, called necropolises, in Rome in the underground catacombs, both cremation urns and intact remains were located.
The concept of "city cemetery" was first used by the ancient Greeks, who built tombs on the outskirts of their cities. In medieval European cities, Christian cemeteries were located in church yards where the dead were buried, as well as markets, fairs, etc. Farmers even grazed cattle on them, believing that graveyard grass would make milk more sweet. As cities grew during the Industrial Revolution, large suburban cemeteries were replaced by small urban cemeteries. Cemeteries such as the nearly 50-hectare Pere Lachaise in Paris or the 70-hectare Mount Auburn in Cambridge, Massachusetts were lush gardens filled with sculpted stones and richly decorated tombs. Subsequently, the reserved land for the rich and powerful became available to the middle class. People visited cemeteries for funerals, but also for anniversaries, holidays, or just picnics.
By the end of the 19th century, when more public parks and botanical gardens appeared, the city cemetery began to lose visitors. Today, many old cemeteries are secluded places. Some famous cemeteries in the Western world lure visitors with tours, concerts and other entertainment, but even when old cemeteries are reborn, future graves are revised. In cities like London, New York and Hong Kong, the burial place ends. Even in places where space is not so scarce, cemeteries constantly occupy land that cannot be cultivated or developed. Traditional landfills consume materials such as metal, stone and concrete, and can also contaminate soil and groundwater with toxic substances.
With increased awareness of environmental issues, people are looking for alternatives. Many turn to cremation and related practices. Along with this, people can now send the remains of the deceased into space, use them to grow trees or make jewelry, fireworks or even tattoos from the ashes of the deceased. In the future, such options may completely replace burial sites. Cemeteries may be our most famous monuments to the departed, but they are just one step in the ever-evolving process of perpetuating and honoring the dead.
Space sailing ship sent amazing pictures of the Earth
The space ship LightSail 2, launched in June last year, received amazing photos of our planet.

LightSail 2 is a project of the Planetary Society; It was launched in June 2019 with the SpaceX Falcon Heavy booster rocket. Unlike other spacecraft, the solar sailboat does not rely on traditional rocket engines – it uses solar energy.
The device has been operating in Earth orbit for about eight months; all in all, its mission should last about a year. According to experts who studied the work of LightSail 2, the design of a space sailboat with solar panels on only one side caused a number of technical problems, so in their opinion, future similar vehicles should have solar panels on both, Space.com reports.
The Planetary Society showed several images taken by the LightSail 2 camera. The solar sail of the apparatus is partially visible on them (in general, the sail area is about 32 square meters), and our planet is also visible.
Immediate enormous volcanic disaster predicted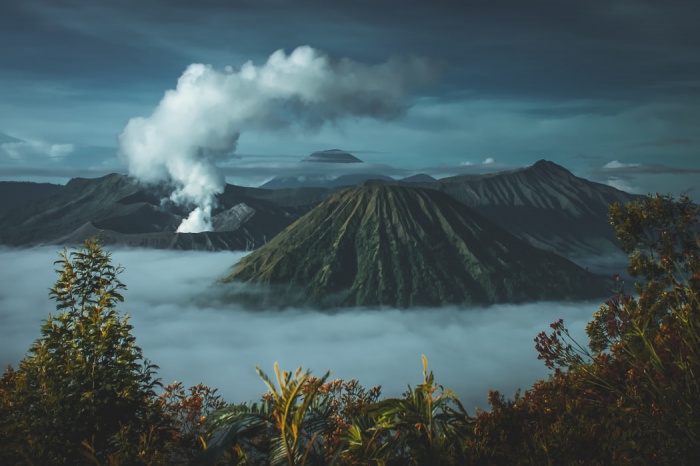 Researchers at the Cambridge Mining School in Britain have predicted an imminent catastrophe, which is associated with the eruption of a large volcano in South America.
The Tungurahua volcano in Ecuador, also known as the Black Giant, shows signs of instability on the slopes, which can lead to a huge landslide. The reason for this is the recent volcanic activity and the imbalance between the erupted and incoming magma, which led to the deformation of the western flank of the mountain and increasing stress.
Since 1999, Tungurahua has often been active, then 25 thousand people had to be evacuated from nearby settlements. The previous large eruption of the Black Giant occurred about 3 thousand years ago and provoked a partial collapse of the western flank of the volcano cone. A landslide from soil, stones, snow and water covered an area equal to 80 square meters. km Later, the cone gradually recovered, reaching a height of 5 km.
A huge meteorite hit the Indian state of Rajasthan, creating a 20-meter crater and turning night into day
When it fell, the meteorite created a huge crater with a diameter of 20 and a depth of 7 meters in the factory complex at Tuesday dawn in the industrial zone of Itaran Alvara, Rajasthan.
Suddenly a rocket-like object appeared, falling from heaven to earth, changing night to day. A celestial phenomenon occurred in the Fauladpur region of Shahjahanpur in the Alvar region around 5:00 a.m. on February 12, 2020.
In the following video surveillance frames, flashes and the subsequent meteorite fall to the ground are visible. People living in the immediate vicinity were not harmed.
People living in the area woke up from weak shocks, similar to an earthquake. The birds began to scream.
Many surveillance cameras were able to record a meteorite explosion. People who witnessed the heavenly event were shocked.
Local resident Rajesh Kumar Gupta said that he felt an explosion and after leaving his house felt a gust of strong wind. Farmers in the city of Fauladpur Shahjahanpur also saw a meteorite.
Ajay Chaudhari, a resident of the Kotkashim region, said that light suddenly appeared and an object similar to a rocket appeared in the sky.
A team of scientists was sent to the crater to explore the mysterious meteorite.