CIA Crushes CNN's Latest Trump-Russia Conspiracy Theory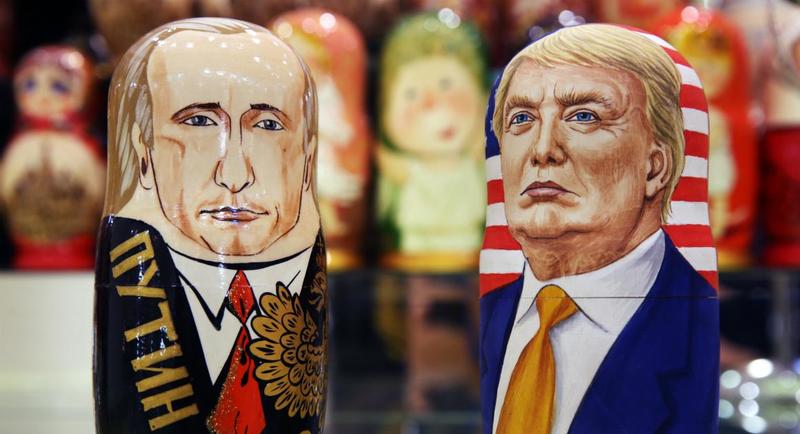 (Raul Ilargi Meijer) It's undoubtedly better to leave some stories alone, and this may be one of them. Putin's spokesman Dmitry Peskov perhaps put it best when he called it "pulp fiction" (and what's more American than that?). But this one is so exemplary of how the news is cooked up for you these days, let's have a go anyway.
What makes this story so ideal for its purpose is that it involves intelligence and state secrets, so the news outlet that runs it doesn't have to prove a thing; it can simply say it's not authorized to divulge what it doesn't write, while hinting it does know. Plus, it can use any number of covert sources.
But in the process, a damning picture can still be painted. And if that picture involves Donald Trump, and it's CNN that's painting it, well, we know what it's going to look like. Here's how it started at CNN yesterday (with some additions from today):
US Extracted Top Spy From Inside Russia In 2017
In a previously undisclosed secret mission in 2017, the United States successfully extracted from Russia one of its highest-level covert sources inside the Russian government, multiple Trump administration officials with direct knowledge told CNN. A person directly involved in the discussions said that the removal of the Russian was driven, in part, by concerns that President Donald Trump and his administration repeatedly mishandled classified intelligence and could contribute to exposing the covert source as a spy.

The decision to carry out the extraction occurred soon after a May 2017 meeting in the Oval Office in which Trump discussed highly classified intelligence with Russian Foreign Minister Sergey Lavrov and then-Russian Ambassador to the US Sergey Kislyak. The intelligence, concerning ISIS in Syria, had been provided by Israel. The disclosure to the Russians by the President, though not about the Russian spy specifically, prompted intelligence officials to renew earlier discussions about the potential risk of exposure, according to the source directly involved in the matter.

At the time, then-CIA Director Mike Pompeo told other senior Trump administration officials that too much information was coming out regarding the covert source, known as an asset.[..]
Asked for comment, Brittany Bramell, the CIA director of public affairs, told CNN: "CNN's narrative that the Central Intelligence Agency makes life-or-death decisions based on anything other than objective analysis and sound collection is simply false. Misguided speculation that the President's handling of our nation's most sensitive intelligence—which he has access to each and every day—drove an alleged exfiltration operation is inaccurate."

[..] White House press secretary Stephanie Grisham said, "CNN's reporting is not only incorrect, it has the potential to put lives in danger."

The removal happened at a time of wide concern in the intelligence community about mishandling of intelligence by Trump and his administration. Those concerns were described to CNN by five sources who served in the Trump administration, intelligence agencies and Congress. Those concerns continued to grow in the period after Trump's Oval Office meeting with Kislyak and Lavrov. Weeks after the decision to extract the spy, in July 2017, Trump met privately with Russian President Vladimir Putin at the G20 summit in Hamburg and took the unusual step of confiscating the interpreter's notes.

Afterward, intelligence officials again expressed concern that the President may have improperly discussed classified intelligence with Russia, according to an intelligence source with knowledge of the intelligence community's response to the Trump-Putin meeting. Knowledge of the Russian covert source's existence was highly restricted within the US government and intelligence agencies. According to one source, there was "no equal alternative" inside the Russian government, providing both insight and information on Putin.
Pretty bad, right? Well, we're not done just yet. Here's the BBC adding its two cents:
US Extracted High-Level Spy From Inside Russia In 2017, Reports Say
Russian media named the spy as former presidential administration official Oleg Smolenkov. The Kommersant newspaper said Mr Smolenkov went on holiday with his family to Montenegro in 2017 and disappeared, before a man with the same name and a woman with the same name as Mr Smolenkov's wife purchased a house in the US state of Virginia, near Washington DC. Russian reports said Mr Smolenkov had worked for Yury Ushakov, a senior aide to President Putin.

Asked by the BBC on Tuesday about the reports, Kremlin spokesman Dmitry Peskov confirmed that Mr Smolenkov had worked for the presidential administration but denied that he had held a high-level position, adding that he had been sacked. Mr Peskov described the US media coverage of the reported extraction as "pulp fiction".

There was no suggestion on Tuesday that President Trump directly compromised the source in Russia, and reports said that widespread media speculation about US intelligence conclusions had contributed to the decision to extract the source. Last year, Russian operatives travelled to England and used a nerve agent in an assassination attempt against a former Russian military intelligence officer, Sergei Skripal, who had spied for the British.
Isn't it just lovely how they manage to throw in Skripal there at the end? Took a bit of stretching, but the BBC is plenty flexible
Qanon: "They want you DIVIDED"
Okay, so this alleged spy is extracted (or "exfiltrated") by US intelligence, and then buys a home in Virginia. But not only that, he buys it under his own name. Presumably so that if Putin wants to find the man who divulged all those secrets for 10 years+, he can just Google him. Here's NBC:
Possible Russian Spy For CIA Now Living In Washington Area
A former senior Russian official is living in the Washington area under U.S. government protection, current and former government officials tell NBC News. NBC News is withholding the man's name and other key details at the request of U.S. officials, who say reporting the information could endanger his life. Yet the former Russian government official, who had a job with access to secrets, was living openly under his true name.

An NBC News correspondent went to the man's house in the Washington area and rang the doorbell. Five minutes later, two young men in an SUV came racing up the street and parked immediately adjacent to the correspondent's car. The men, who identified themselves only as friends of the Russian, asked the correspondent what he was doing there.

[..] The [New York] Times said the source was "the American government's best insight into the thinking of and orders" from Putin, and was key to the CIA's assessment that Putin favored Donald Trump's candidacy and personally ordered the hacking of the Democratic National Committee.
The Times previously reported that the source was considered so sensitive that then-CIA Director John Brennan had declined to refer to the person in the top secret Presidential Daily Brief during the final months of the Obama administration. Brennan sent reports from the source to the president and a small group of top national security aides in a separate, white envelope to assure its security, the Times reported.

[..] NBC News has not confirmed that the Russian living near the nation's capital fed the CIA information about Russian election interference. But for reasons that NBC News is withholding, he fits the profile of someone who may have had access to information about Putin's activities and who would have been recruitable by American intelligence officials.

Two former FBI officials told NBC News they believe he is the source referred to in the CNN and New York Times report. The Russian will likely be moved from the place he is currently living in the interest of keeping him safe, current and former officials said.
He will be moved in the interest of keeping him safe. That is just brilliant. What, you think Putin will be upset at no longer being able to Google his whereabouts?
To remain fair, let's give RT some space, too, shall we?
Was Key CIA Spy 'Extracted' From Moscow Over #Russiagate Fears?
Media outlets in Russia immediately began speculating as to the identity of the alleged mole, quickly settling on Oleg Smolenkov, state advisor of the third class who had worked at the Russian embassy in Washington before 2010. Smolenkov took his wife and three children on vacation to Montenegro on July 14, 2017, whereupon they vanished without a trace. The police have been investigating their disappearance as possible murder.

[..] Russian Senator Franz Klintsevich, deputy head of the Defense and Security Committee, dismissed CNN's story as "fake" and "carrying out orders for another attempt to discredit Trump," according to TASS. Most of the US mainstream media outlets spent the past three years promoting the notorious 'Russiagate' conspiracy theory on behalf of the Democrats, and have refused to acknowledge any wrongdoing even though special counsel Robert Mueller failed to find anything to incriminate the president after a two-year investigation.

Moreover, CNN and MSNBC have hired a number of former intelligence officials, whose fingerprints have been all over 'Russiagate,' as anti-Trump pundits.
John Brennan, James Clapper, here's looking at you. There was no need today to read much further in order to find out that the secret info Trump is accused of divulging to "the Russians" had already been published first by no other than…CNN on March 31 2017. There was no secret. Other than perhaps, says Aaron Maté, that Israel was the source. But trust us, Putin would have known that.
After the Mueller report fiasco, one would think the media who don't like Trump would be more careful with their reporting, and before reporting it. But they just keep at it.
In the process, as quoted above, through their false reporting and false claims, it's they who are endangering lives, not Donald Trump:
Brittany Bramell, the CIA director of public affairs, told CNN: "CNN's narrative that the Central Intelligence Agency makes life-or-death decisions based on anything other than objective analysis and sound collection is simply false. Misguided speculation that the President's handling of our nation's most sensitive intelligence—which he has access to each and every day—drove an alleged exfiltration operation is inaccurate." [..]
White House press secretary Stephanie Grisham said, "CNN's reporting is not only incorrect, it has the potential to put lives in danger."
It's not just the White House, the CIA itself says it too.
Asking for a friend: You think the country's still capable of having a normal conversation

found on Zero Hedge
Source:
https://www.theautomaticearth.com/2019/09/pulp-fiction-media/
The possibility of Planet X being a ship planet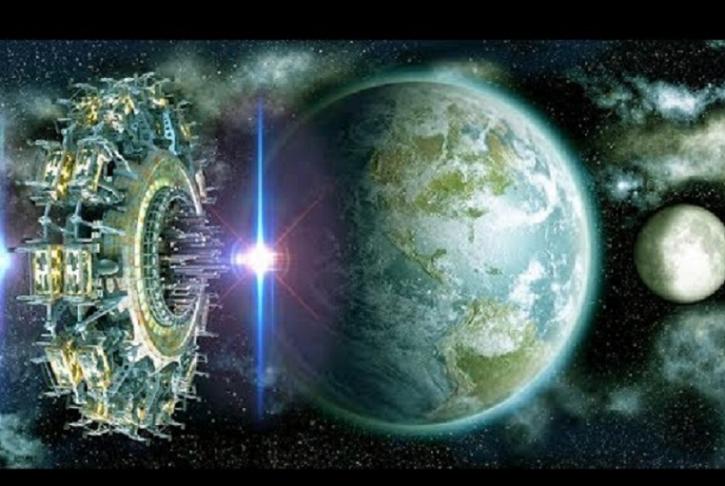 On September 8-10, 2020, several new videos were posted online by different accounts, in which people captured, as it seemed to them, Nibiru:
Unfortunately, the authors of such videos do not always indicate the exact time of recordings, which makes them difficult to be verified, however, will base them on the date of September 8 and see what the telescopes showed on that day.
The first service we will turn to for verification will be George Mason University, which kindly introduces the public to photographs of the Lasco C2 telescope:
As you can see, to the right of the Sun (from the point of view of an observer on Earth), a coronal mass ejection slightly illuminated a round object. Perhaps, of course, we have seen this, so let's turn to another source – the CACTus software, which was created to track solar flares:
Unfortunately, all telescopes are controlled by officials, and the officials, as we know, are tricky – this is clearly seen from the videos that they post to the public. The frame rate is one frame per hour or so – that is, the frames are carefully selected and filtered to those that can be shown to the masses, and those that should not be shown in any case.
Fortunately, Mr. Planet X News, a nybirologist with twenty years of experience, has some kind of contacts with light adepts, and from time to time they leaked deleted frames to him. For example – frames for the same on September 8, time 12:24 or so:
Thus, it seems that there is now some kind of round object around the Sun, which makes a full revolution in aproximately 7 days. Therefore, one week it is seen to the right of the Sun, one week – to the left of the Sun. Therefore, everything seems to be clear. Nevertheless, both our readers and we, as honest researchers, have some questions.
The first question is, why can't we see Nibiru? Why is it not seen by billions of people? Why is it only seen occasionally? The answer to this question is obvious:
This is already a secondary question and is not the subject of this material, so we turn to the second question – Kepler's laws.
According to these laws, the planet under consideration, revolving around the star, moves not in a circle, but along an ellipse, in which two points are distinguished: perihelion is the point of the orbit closest to the Sun, and aphelion is the most distant point of the orbit.
If we consider celestial mechanics, it is completely incomprehensible: how can Nibiru be in a circular orbit if it should rotate in an ellipse? The planets do not change their orbits – this is the law of astronomy. If Nibiru changed its orbit to a circular one and is now wandering somewhere between the Sun and Mercury, then it will not be able to return to an elliptical orbit and leave the solar system. Meanwhile, according to the legends, the mystery planet must leave us for five hundred years. It's a direct, insoluble paradox.
This kind of paradox can be resolved very simply if we assume that Nibiru is not just a planet, but a planet that has been turned into a spaceship. Once in a while, the Anunnaki visit the solar system – they slow down, descend from an elongated orbit to a circular one, fill their batteries from the sun, harvest on a farm, and then fly away on their own business – until the batteries are exhausted and the refrigerators run out of food. Then the cycle repeats.
In the light of these considerations, a third question arises: when will the Anunnaki bask in the sun enough and begin to harvest?
The twin-sun phenomenon is becoming a frequent occurence
One of the strangest and most inexplicable phenomena of recent times has become the phenomenon of "two suns" that people see today so often that special tags were even allocated for the topic on video hosting sites.
One of the newest videos on this topic was a video shot in Colorado around August 23, 2020:
Another video shot on August 20 and deleted from YouTube for some reason, only screenshots remained:
You can have guesses whether it was a glare on the window, photoshop, Nibiru or something else, so we turn to the source where you don't need to guess – to the NASA satellites, which show the following:
This photo baffles even the most famous Nybirologists, because the picture captures three hefty round objects at once, dangling around the Sun.
If the spots were monochromatic, one could say that these are some kind of artifacts. But on the objects, the illuminated side and the shadow side are clearly visible, with the illuminated sides turned towards the Sun. But what is this ?!
The first thing you can think about is that the Nibiru system is now somewhere relatively close to the Earth, between us and the Sun. The planets there are large, one of the satellites is assumed to be generally the size of Jupiter, so this system may have been captured by a satellite at close range.
The full video with a set of new photos from the solar observatory is given below:
We will not prove that all this is Nibiru and nothing else, since we are not interested in proving our rightness, but in the truth. And this truth can be very different from the generally accepted ideas about space:
Amateur astronomers have been looking at the Sun for a long time, finding from time there a lot of different wonderful things, but no one has yet seen the "flying horseshoe" there.
The horseshoe looks a lot like a ship with a very strange design that the directors came up with for the Alien trilogy and the movie "Prometheus". The only thing that confuses is the size of the ships: they are simply gigantic, there are no such spaceships even in the movies.
Therefore, there are only two explanations for what is happening: either there is no "solar system" and the Earth is some kind of an asteroid fragment covered with a glass dome, under which people of microscopic size live, or this horseshoe-like alien ship flew somewhere relatively nearby and just got caught into the frame that turned out to be against the background of the sun. If we follow that theory, its dimensions are quite acceptable.
Which of the explanations for what is happening is more correct – you decide.
A battery that can last 28000 years
Newatlas.com reports on August 25 that the Californian company NDB announced the creation of a truly revolutionary battery, which can hardly even be called a battery: it can last 28,000 years.
At the heart of each energy cell is the isotope of carbon C-14, aka Carbon-14, aka radiocarbon or radiocarbon, pressed into a diamond. Beta decay produces nitrogen, an electron, and an electron antineutrino from radiocarbon. The electrons are captured by a local capacitor built around the cell, after which the electricity is led out into a common circuit.

Carbon-14 is radioactive and its main source is graphite from nuclear reactors, which for decades was considered a hazardous nuclear waste that cannot be disposed of. However, there is little graphite inside the energy cell and its radiation is comparable to Carbon-14, which is full in the body of every living being.
Nevertheless, the diamond cell itself is sealed in another layer of artificial diamond made of ordinary carbon and its radioactivity is reduced to zero.
NDB batteries will be the same size as lithium batteries. That is, to power the microcircuit, the battery will be the size of a microcircuit, to power the phone – the size of a phone, to power the car – the size of its trunk.
The news, of course, is sensational, however, so far no one has seen these miraculous batteries in the store and there is a likelihood of a divorce of investors for the loot, since the faces of the inventors do not inspire confidence:
Scientific teams of much larger size have been unsuccessfully fighting over the topic of such devices for decades. It is believed that they received such batteries back in the Third Reich, but the allies did not give them a go, since they prevented them from making money on oil. Of course, no one from the general public saw these Nazi batteries themselves, but everyone saw a photo of one of the German shipyards taken from an airplane in 1944. There were six submarines there, much like what we today call nuclear submarines: the shape and size there were about the same.
There are also several testimonies of sailors who met these boats in the ocean and tried to chase them unsuccessfully. None of this worked, since at the end of the 1940s, their speed and depth of diving were impossible – the USA, USSR, Britain and France learned to make such boats only in the 1960s.
The Third Reich did not have nuclear propulsion systems, otherwise they would have already appeared in the allies in 1947, therefore it is assumed that there were high-capacity batteries, which made it possible to build such huge boats. The Germans themselves made them or someone helped them – the researchers do not know.
Rumors about the imminent appearance on the market of some new super-duper-batteries have been circulating for at least ten years, but, for some reason, the presentation has been postponed.
However, if this time they are nevertheless merged, the world will face a real energy revolution. Although not only energetic. There is also a fairy tale about aliens who steal people, make diamonds out of them, and these diamonds then serve as a source of energy for UFOs.
Since such a concept of the engine somehow did not properly fit into our heads, many considered these words as unrealistic. However, as we can see, diamonds are already being made of people, and now there is also a technology to turn these diamonds into batteries with a life of 28,000 years.