Chupacabra Blamed for Strange Cattle Mutilations in Argentina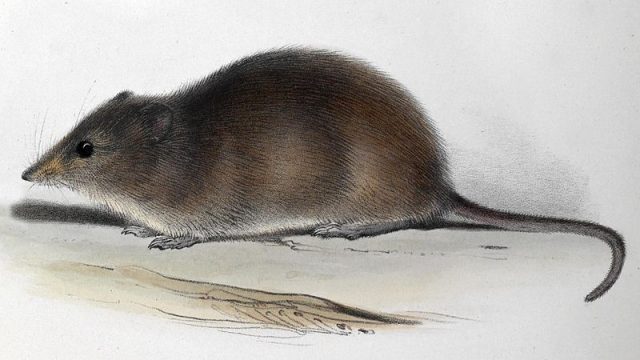 "Blame it on the Chupacabra" sounds like it could be the title of a country western song (note to self: dust off guitar and call agent) but it's more likely to be the lament of farmers – particularly in Puerto Rico, Texas and Central and South America – who have lost goats, sheep and chickens under mysterious circumstances. However, cattle mutilations, at least in the U.S., are often attributed to aliens, especially if they occur in the 37th parallel latitude which is home to many UFO sightings. But not in Argentina, where a particularly brutal cow mutilation last week is being blamed on a Chupacabra. Unfortunately, this is eerily similar to another series of cattle mutilations in September 2018 in Argentina that were also blamed on Chupacabras. Are they connected? Is this story worthy of a song … or an investigation?
"The Chupacabras is back, in action , and with such inexplicable consequences that they never cease to surprise others and others. The precision of the cuts, the state of the animal that does not seem to decompose, the absence of scavengers, are some of the many curiosities that are in suspense to the town of La Paz, in Catamarca where the event occurred."
Infocampo, an agricultural media source in Argentina, appears to be the first to report the incident on the farm owned by Ariel Sorribes in the northwestern province of Catamarca on the Chilean border. (Apologies to them for the poor Google translations.) After noticing the herd count down by one, a worker found the mutilated cow under a tree. Sorribes stated that the cow had been healthy and vaccinated. The site cautioned that the photos were horrific (see them here) and the report listed the missing organs (udder, vulva, anus, eyes, tongue, and maxillary muscle) and complimented the killer on the precise cuts made to remove them – cuts that in the U.S. would be blamed on aliens or a surgeon who dabbles as a weird rustler or a provider of organs to cults. But wait … there's more:
"No one can make such a perfect cut with a scalpel, in addition all the wounds seem sealed. There are even rarer things, for example, no scavenger comes close to the body of the animal. Nothing eh, nothing at all. Not a carancho, not a vulture, nothing. Above, it seems that the meat does not decompose and is all intact."
OK, now it's getting strange … and beyond the powers of a normal Chupacabra. No decomposition, wounds sealed and no vultures. If only there were more pictures …
"In addition to all that, when the pawn wanted to take more pictures, his cell phone was turned off. He thought it was the battery that had run out, but no. Then came a teacher from a nearby school, because she wanted to film the cow, and neither did her cell phone … It is as if it were a magnetic field, or something that prevents taking pictures."
Whoa! This is obviously the work of aliens, right? Farmer Ariel Sorribes asked for an answer and this is what he got from SENASA, the National Service of Agri-Food Health and Quality:
"For similar cases, SENASA has said that it is the work of the snout mouse."
The what? Believe it or not, the Hocicudo is a long-snouted mouse that was blamed for the mutilations last year. Hocicudo are scavengers that like to dine on the soft parts of dead animals and there are plenty of dead animals in cattle country.
What about the dead phones? The precise cuts that seemed to heal themselves? The lack of vultures? The web site La Gran Epoca (The Epoch Times) says the ranchers are nervous because the unexplained mutilations have been going on for years. One explained the financial consequences:
"It's not just in my field, it's in the whole region. Behind the Cerrito killed five, in Malabrigo a while ago killed seven, a neighbor killed two, so they add up and when you get the count are 20 or 30 animals per month … and are 15,000 pesos (about 335 dollars) each heifer."
Would you blame the Chupacabra? Aliens? If not those, then who … or what? What latitude is Catamarca? (28th south.) Does anyone dare follow it to search for more dead cattle?
In the meantime … what rhymes with Chupacabra besides macabre and candelabra?
Source: Mysterious Universe
Loch Ness monster spotted in a Chinese lake?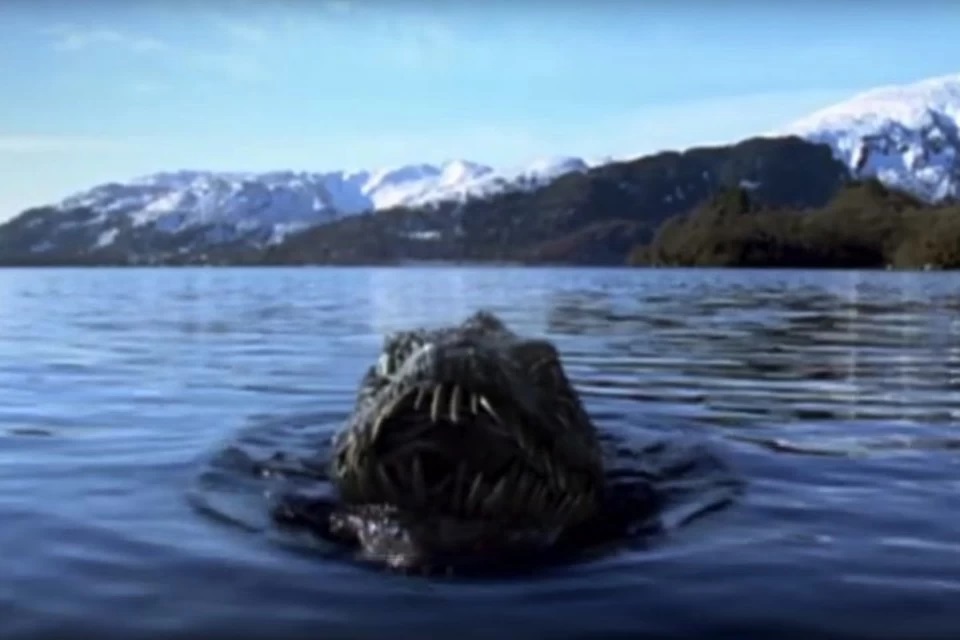 The ranger of the national park on the Changbai Plateau in China has published photographs in which, he says, you can see a strange creature living in the local lake Tian Chi. Talks about it are going on since 1962.
A man named Xiao Yu noticed an unusual dark object on the surface of the reservoir during his daily walk. He began filming the "monster" until it disappeared under water a few minutes later.
Lake Tian Chi is 4.9 square kilometers on the border of China and North Korea. Sometimes the North Korean military go fishing here on boats, but on the Chinese side, fishing in the lake and unauthorized visits to the park are strictly prohibited. Xiao Yu noted that he had seen boats on the lake more than once and would never have mistook them for a "monster."
The caretaker's message caused a stir in the Chinese media and social networks. The fact is that reports of a strange creature in Tian Chi have appeared regularly since 1962. He was nicknamed "the Chinese Loch Ness monster" and made the subject of conspiracy theories.
Biologists declined to comment on what exactly the park employee could see in the photo, because it is difficult to see something in the picture in detail. They recalled that there are many plausible explanations for the Scottish Loch Ness monster. It can turn out to be both a large eel and periodically floating logs of Scottish pine.
Bigfoots attacked tourists in the Ozark National Park, Arkansas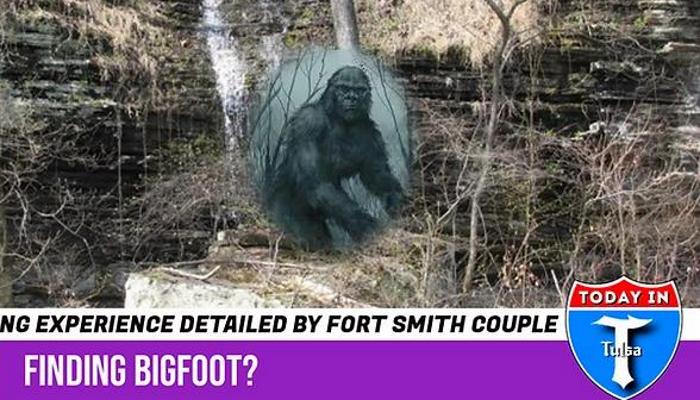 Fort Smith native Ellen (not her real name) tells us a thrilling and frightening encounter with Bigfoot in the Ozark National Park – outside Campbell Cemetery on Tuesday night. According to Ellen, she and her husband Robert decided to find a secluded place to live a couple of days far from civilization and even so that numerous tourists were many miles away.
Therefore, they chose the area of ​​the old abandoned Campbell cemetery, where no one had wandered in for about a hundred years. And now, according to Ellen, she and her husband heard something like an animal growl, permeating the air and coming from somewhere in the thicket. After a few minutes, the growl intensified and seemed to be closer.
"It sounded like some hefty creature had found its lunch," says Ellen.
However, what slightly frightened Ellen was that their dogs, which always bark at the approach of predators, suddenly shrunk, huddled near the tent and began to whine. Then Ellen and Robert, in order to somehow cheer up the dogs, got out of the tent and also began to growl. But the joke failed.
In response to their voices, the growl from the thicket became really aggressive and began to spread around, from which Ellen and Robert realized that there were at least two creatures. Ellen did not even think about some "Bigfoot" and assumed either large wolves, or even bears, when suddenly hefty sticks and stones flew into the tent.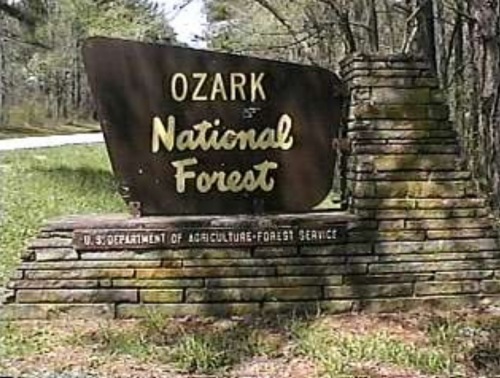 This infuriated Robert and assuming that some hooligans were hiding in the bushes, Robert gave the command to the dogs to teach the offenders a lesson.
"It was the biggest mistake of our life," says Ellen and begins to cry.
According to her, when the dogs disappeared into the thickets from there, at first the sounds of a struggle were heard, then one of the dogs uttered such a monstrous cry that Ellen had never heard anything like it in her life. After that, everyone began to howl, whine and scream, and pieces of dogs flew towards the tent.
At first, Ellen and Robert thought that these were big stones again, but when they saw that a dog torn in half had been thrown at them, they came into indescribable horror and, leaving everything, rushed to run. Ellen and Robert went to the police first.
The police found a tent and equipment, but there were no pieces of dogs there, so the couple announced that they were crazy. However, friends told Ellen that something similar happened in the national park last month and we just reported about it.
What aliens are doing at Loch Ness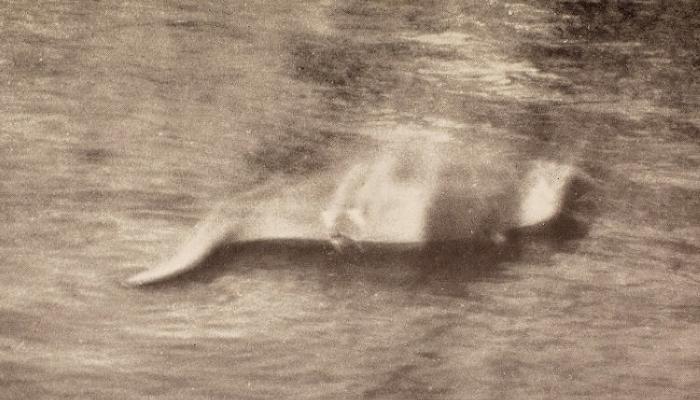 What connects aliens to the Scottish lake monster? And why did many eyewitnesses say that a mysterious force prevented them from taking photos or videos of this monster? There are no answers to these questions yet.
Loch Ness, located in Scotland, is primarily famous for its mysterious monster, nicknamed Nessie, which according to various theories is either a huge eel, or a seal, or a prehistoric dinosaur. In turn, some associate the appearance of Nessie with the activities of aliens, and not from scratch.
It is true that strange lights or disc-shaped UFOs are regularly seen over Loch Ness, but there is also an eyewitness story about how aliens landed on the shore of the lake. This happened on August 14, 1971, when the eyewitness Jan Ove Sudberg (now deceased) was 23 years old. Early in the morning, between about 8:30 and 9:30 am, he was on the shores of Loch Ness in the Foyers Bay area.
Suddenly he stumbled upon something amazing and it was not a monster. Sudberg saw a clearing ahead, on which stood an unusual large object, shaped like a huge cigar. It was about 10 meters long, and at the top there was something like a cockpit. Near the object were "pilots" – humanoid creatures.
There were three of them and they were dressed in tight suits, similar to diving. When they entered the object and the object then rose high into the air, then Sudberg realized that he was observing aliens. As the ship gained altitude, it began to slowly fly over the hills towards the nearby Loch More Lake.
The story doesn't end there. Sudberg was not a Scotsman, he came to Loch Ness as a tourist and flew back to his native Sweden shortly after seeing the aliens. And there a new stage in this strange story began. In Sudberg's house, unusual phenomena began to occur, a poltergeist, he began to receive mysterious phone calls, and later even Men in Black came to him.
Soon Sudberg contacted the British researcher of anomalous phenomena, Ted Holiday, and told him his story. He also complained to him that he could not photograph UFOs and aliens in the photo, although he had a camera with him. He felt as if some force paralyzed his will and did not allow him to do it.
It is curious that Holiday later repeatedly encountered a similar phenomenon from Nessie's eyewitnesses. All of them, when they saw the monster in the lake, for some unknown reason, either could not photograph it, or tried, but they did not succeed.
He also found out that much earlier eyewitnesses of Nessie faced this phenomenon. On November 12, 1933, eyewitness Hugh Gray captured a photograph of Nessie, which is considered the first 100% authentic photograph of the Loch Ness Monster.
Gray's photo shows something serpentine floating in the water. However, few people know that when Gray saw this creature in the lake, he took as many as five pictures before it went under water.
However, only one out of five photographs showed the monster, the rest of the negatives for some reason turned out to be empty.
The conclusion seems to be obvious: the monster in Loch Ness is more than just a large eel, it has some powers to protect it, and in some way it is connected with UFOs and aliens.