Chinese Company Makes AI Controlled Sex Dolls
A business enterprise based in China managed to blend artificial intelligence with adult entertainment and robotics, in order to produce lifelike companions for lonely men.
WMPDOLL, a Chinese sex doll manufacturing company based in the province of Guangdong, is implementing artificial intelligence technology and creating increasingly sophisticated sex bots, South China Morning Post reports.
The dolls' AI features appear rudimentary; while they can answer questions, drawing their vocabulary from a database supported by Baidu, the dolls cannot maintain lengthy conversations.
As the company representatives explained, making improvements in this particular sphere has been somewhat problematic because AI experts aren't exactly keen on investing much effort in developing artificial intelligence for sex dolls.
"Of course we're not expecting to make our AI dolls that human-like, after all we're just making adult products. But we will surely add more advanced technologies … for example making the limbs move more naturally," Liu Ding, WMDOLL's product manager, said.
According to the newspaper, the company has already sold over 20 of its AI dolls and expects their products to eventually catch the eyes of foreign customers.
Sputniknews
Scientists solve spaghetti-snapping mystery
Image Credit: CC BY-SA 4.0 Dira0101
Can you snap a piece of spaghetti neatly in two ?
The reason why spaghetti won't snap in half without breaking in to multiple pieces has finally been found.
The problem, which gained prominence when Nobel Prize-winning physicist Richard Feynman famously attempted to solve it back in the 1950s, has managed to perplex scientists for decades.
The concept is remarkably simple – why does a piece of dry spaghetti break in to several pieces when you attempt to snap it in half instead of neatly breaking in to two ?
Now, at last, a new study has not only solved why this happens, but has also found a way to prevent it.
The key lies in the fact that when the noodle breaks in one place, it triggers waves which travel down the length of the pasta strand and temporarily increase its curvature at other points – leading to multiple breakages.
To prevent this from happening, the secret is to twist the noodle before you snap it, which prevents the secondary waves from causing additional breaks.
It might not be rocket science, but at least the age-old mystery has finally been solved.
Source: Gizmodo
I Visited a Local UFO Hotspot During the Annual Gathering of Tinfoil Hat Enthusiasts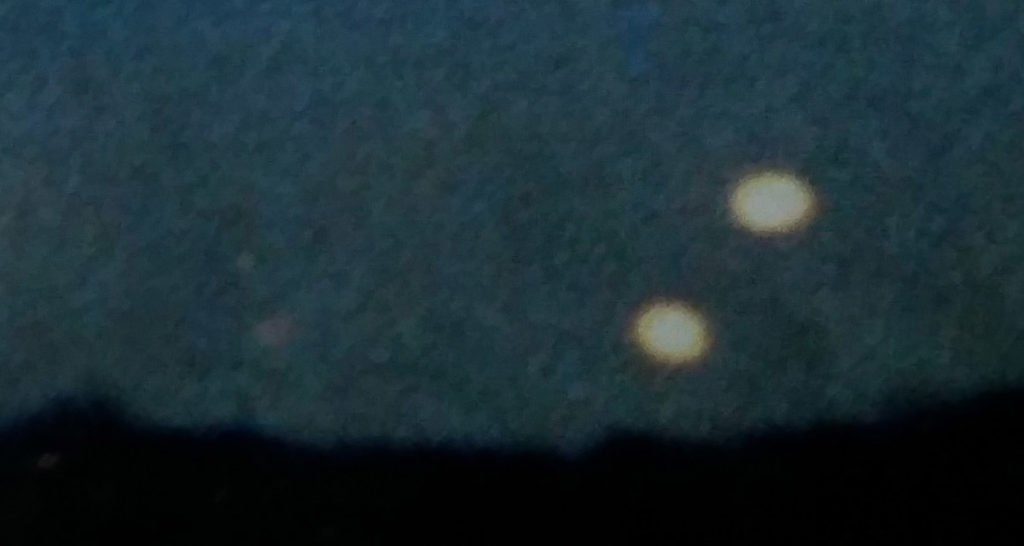 UFO enthusiasts have been gathering in this Wisconsin town for 30 years to share their experiences and catch a glimpse of something strange in the sky.


UFOs photographed in the town of Dundee, WI
There are three small communities that claim to be the UFO capital of Wisconsin, but the most compelling is the unincorporated town of Dundee about 20 minutes from Cult of Weird headquarters.
10,000 years ago, the last glaciers tore through the area, leaving behind a devastated landscape that is now the picturesque Kettle Moraine State Forest. When the glaciers receded, they left behind a 250-foot pile of sediment called Dundee Mountain. It's not an actual mountain, but it is the highest point in the area.
And locals will tell you there's something suspicious going on there.
Strange lights and unidentified objects witnessed in the sky over Dundee Mountain and nearby Long Lake have left residents puzzled for decades. So much so, in fact, that in 1988 tavern owner Bill Benson and some friends decided to host a gathering for those who had experienced something in the area.
Bill's bar, Benson's Hide-a-Way, is the self proclaimed UFO headquarters of the area. It sits on the north shore of Long Lake, providing a clear view of Dundee Mountain's peak to the south. The bar is a kitschy backwoods nightmare, and that's why it's amazing. The walls are covered in images of little green men. A model of a UFO hangs behind the counter. A small grey figure with large black eyes floats in a jar of cloudy liquid. It is said to be from Area 51.
30 years since the first gathering was held, the annual UFO Daze event seems more like an excuse to wear goofy aluminum foil hats and drink the spiked green alien punch, but that doesn't mean there isn't something going on. Behind the bar Bill keeps a binder of photos documenting unexplained activity in the area, from blurry lights in the sky over Dundee Mountain to the bizarre 1995 occurrence when a large patch of reeds in the lake near Benson's became flattened and interwoven so thickly that residents could walk on it without falling through into the water.
A crop circle in the lake.

Photos of UFO activity around Dundee Mountain and Long Lake
Last weekend Cult contributor J. Nathan Couch and I set out to uncover the secrets of Dundee's UFO activity at the 30th annual UFO Daze. We didn't succeed, exactly, but we did see a few aliens (inflatable ones tied to boats) and some pretty amazing tinfoil hats.
Read about it here: Searching for aliens at the 30th annual UFO Daze
'Slender Man' movie will respect attack victim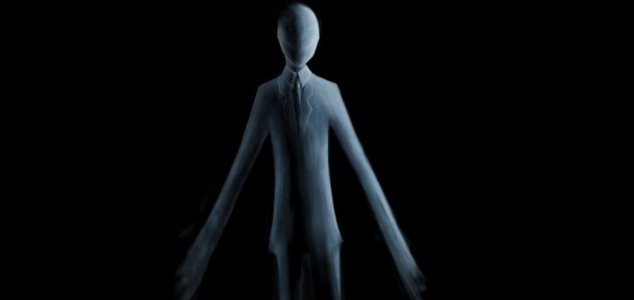 Image Credit: CC BY-SA 4.0 LuxAmber
Slender Man was invented on an Internet forum almost a decade ago.
The movie will not play in two counties out of respect for a girl who was almost killed by two teenagers.
The chilling incident, which occurred in 2014, saw Anissa Weier and Morgan Geyser, both 12, lure one of their classmates out to a woodland park in Wisconsin before attempting to take her life.
The senseless attack was reportedly 'dedicated' to Slender Man – a fictitious entity invented on an Internet forum who typically appears as a very tall, thin individual with a black suit and no face.
The character has been the subject of numerous creepypasta stories over the last few years.
Now with the release of a new movie based on the Slender Man phenomenon, it has been reported that the film will not screen in Milwaukee or Waukesha counties out of respect for the victim.
"Like many people across the United States, Marcus Theaters was deeply concerned and saddened when the Slender Man phenomenon touched Southeastern Wisconsin in such a profound way, changing the lives of many families forever," the movie theater chain said in a statement.
"After careful consideration, and out of respect for those who were impacted, we have decided not to play the upcoming Slender Man movie in Milwaukee and Waukesha counties."
"We will show the film at select other Marcus Theatres locations."
Source: IGN.com