China has closed 13 cities due to coronavirus, and snakes are called the possible cause of the epidemic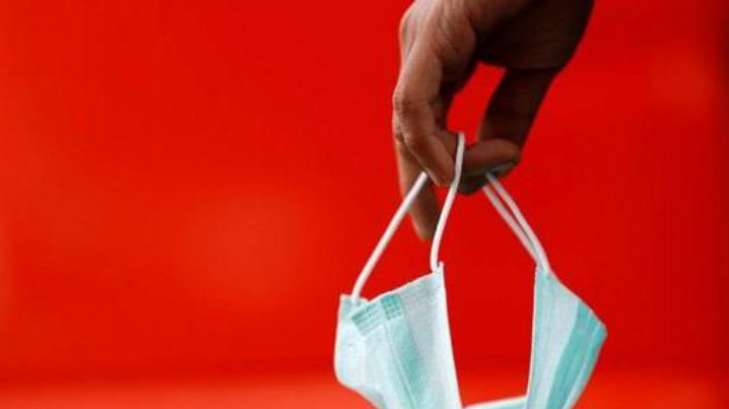 For several days now, the whole world has been closely watching the news about the new coronavirus from China. Just a few days ago, we informed you about the 2019-nCoV outbreak in Wuhan, but things are changing every day. New data on the number of infected not only in China, but also in other countries of the world come almost every hour. The World Health Organization (WHO) held a second emergency meeting during which it was decided not to declare a state of emergency due to an outbreak of coronavirus. Meanwhile, Chinese scientists conducted a study according to which snakes are the source of coronavirus. However, the work raised questions from a large number of scientists.
What is happening in China and the world right now?
As he writes in his Twitter account, WHO Director-General Dr. T. A. Gebreyesus, experts and scientists are serious about what is happening in China. On January 22 and 23, emergency meetings of the WHO took place during which the decision to declare an emergency was not made, since so far little is known about 2019-nCoV. Emergency is observed in China, but now we are not talking about a global threat. Previously, WHO specialists were sent to China to collaborate with Chinese scientists and collect additional information.
Meanwhile, the Chinese government quarantined the city of Wuhan, which is considered the epicenter of a coronavirus outbreak. At least 11 million people live in Wuhan, all flights to and from abroad are canceled, residents are forbidden to leave, public transport has stopped and panic has begun in the city, as frightened residents empty store shelves. Already in the evening of January 23, it became known about the second closed city of Huanggang, with a population of 7.5 million people. As Tailymail writes, stations in the third city of Echzhou are closed, and public transport is restricted in Xiantao and Chibi. The Chinese authorities also officially canceled the celebration of the New Year on the lunar calendar. Traditionally, during the New Year holidays, millions of Chinese citizens travel around the country and abroad to meet with relatives.
On the morning of January 24, citing local media, Interfax reported the closure, in addition to Wuhan, of another 12 cities. So far, the exact list has not been disclosed.
Currently, the officially numbers show 25 dead and more than 800 infected. Infections were reported by authorities in Singapore, Japan, Vietnam, the United States, Saudi Arabia, Thailand and Macau. There are coronavirus suspected patients in some European countries. Professor Neil Ferguson, an expert in mathematical biology at Imperial College in London, told The sun reporters, that the mortality from a new strain of coronavirus is "about the same as during the Spanish flu epidemic in 1918," and the maximum number of infected can reach 10 thousand people.
What exactly is known about the new coronavirus?
Doctors have confirmed that 2019-nCoV is much more contagious than previously thought, and can be transmitted by a third party with a simple cough or sneeze. Third-party transmission of the infection means that the virus has overcome the protective barrier and is no longer transmitted through animals. An airborne type of virus transmission, however, may not be the only one. During the second emergency meeting, WHO experts said that very little is known about the virus at the moment, including with regard to distribution methods. Concerns about the rapid mutation of 2019-nCoV have previously been expressed by Chinese officials, but there is currently no confirmation of this.
Can snakes be a source of coronavirus?
Scientists are trying to identify animals, which probably led to an epidemic. In a controversial study published on the evening of January 22 in a journal Journal of Medical Virology, a team of researchers from China claims that snakes became the cause of the outbreak of coronavirus. Scientists analyzed and compared the genetic sequences of 2019-nCoV and all other known coronaviruses. According to researchers, the accumulation of snakes in one place could be the most likely reservoir of wild animals for the new coronavirus. But many scientists are skeptical of this statement.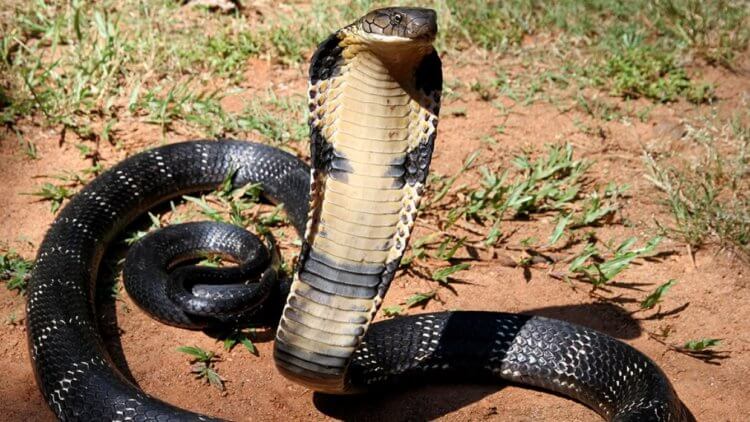 As Nature writes, at the moment there is no evidence that such viruses can infect species other than mammals and birds. Science does not know a single case of infection of reptiles and snakes in particular by any subspecies of coronavirus.
What should be done so as not to get sick?
Precautions must be taken if you plan to travel abroad or have recently returned from China. In the official WHO Twitter account there are published cards with recommendations. So, during the flight you should not come into contact with people who have symptoms of acute respiratory viral infections, wash your hands often or use alcohol gel / antiseptic hand wipes, and try not to touch your face with your hands. In case you find yourself having a fever, cough and shortness of breath, experts recommend immediately seeking medical help and tell your doctors about the countries you have visited recently.
Coronavirus treatment
Meanwhile, Chinese doctors managed to develop an effective method of treating pneumonia, the source of which was a new coronavirus. We are talking about extracorporeal oxygenation, in simple words, the saturation of blood with oxygen. The patient was a 53-year-old resident of Hubei Province. On January 1, he felt unwell, turned to the doctors. His body temperature was at the mark of 39 degrees for several days, and conventional therapy did not give positive results. Since his lungs were severely affected by the virus, they were connected to an extracorporeal membrane oxygenation apparatus, after which the patient's well-being improved. If the virus is not detected during repeated tests, the man will be discharged.
Researchers from around the world are closely watching what is happening and trying to learn as much as possible about new coronavirus. The Chinese authorities, in turn, are doing everything necessary to prevent the further spread of 2019-nCoV, so we keep monitoring the situation.
How much snow has melted due to record high temperatures in Antarctica?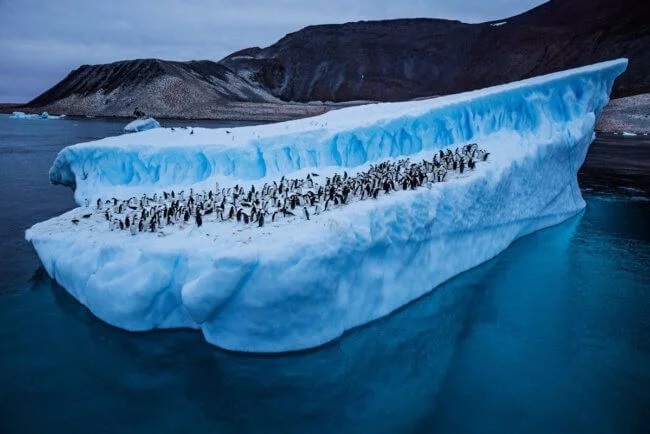 Antarctica has long been considered the coldest place on our planet, but now it cannot be called that. It is believed that the average annual temperature on a snowy continent should be approximately -57 degrees Celsius.
However, on February 6, 2020, the territory of Antarctica was in a fixed record high air temperature of 18.3 degrees Celsius. These data were provided by employees of the Esperanza research station, which is located in the far north of the Antarctic Peninsula. Warm weather lasted about a week and it provoked the melting of a fairly large amount of snow. The effects of record air temperatures are especially noticeable on Eagle Island, whose snow cover has melted greatly.
The consequences of warming in Antarctica were described in the scientific publication Sciencelert. Eagle Island is located near a part of the Antarctic Peninsula, referred to as Graham Land. At the end of 2019, the island was covered with snow and ice, but now, due to the sudden warming of the air, it looks like an ordinary patch of moist land with snowy patches. In addition, ponds formed from melted ice in its center, which cannot drain into the sea.
The effects of warming in Antarctica
The effects of an increase in air temperature in Antarctica are clearly visible in the images sent by the Landsat 8 satellite. They clearly show how, in just a dozen days, Eagle Island lost a huge part of the ice cover. It is reported that during this short period of time the island lost about 10 centimeters of snow and ice. According to glaciologist Mauri Pelto, who has been studying natural ice for many years, melting of ice and snow in such a speed has never been observed in Antarctica. At least, he had not yet encountered such phenomena.
As a rule, the ice of Greenland melts most and most noticeably. We were made sure about this fact  back in 2015, when a group of scientists led by Eric Rinho from the University of California came to this conclusion. Moreover, some scientists are confident that due to the gradual increase in the temperature of the Earth's air, Greenland may soon completely lose its ice cover. This threatens that the level of the oceans will rise dramatically, which will harm both people and animals.
Glaciologist Mauri Pelto also emphasized that it was scary not that the ice on Eagle Island had melted so quickly, but that such events were happening more and more often. The previous temperature record in Antarctica was recorded on March 24, 2015, when the air warmed up to 17.5 degrees Celsius. In 2020, the air temperature was as much as 18.3 degrees Celsius. What surprises will be presented to us by nature in the future, no one knows. Perhaps we are waiting for new temperature records, and the melting of ice and snow on Eagle Island is just nothing compared to what is coming.
In general, scientists from the University of California at Davis believe that nothing good awaits people in the future. According to them, humanity will boil alive, like "frogs in boiling water."
An engineer who believed in the theory of a flat earth died when his rocket was launched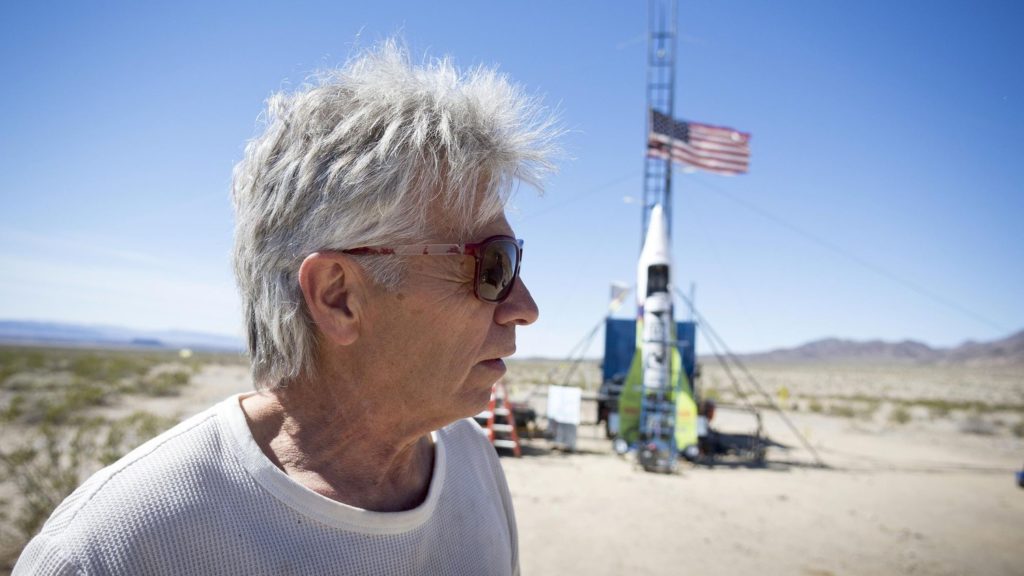 Mike Hughes, nicknamed Mad Mike, a well-known amateur engineer flying on makeshift rockets, died during one of his experiments on Saturday in the United States, the Los Angeles Times reported citing his agent.
Mad Mike was remembered by the general public for his faith in the theory of a flat Earth. In 2018, he told the Associated Press that the Earth was "Frisbee-shaped" and that he intended to fly into space to make sure it was.
On Saturday, Hughes planned to climb five thousand feet on his makeshift desert rocket near the town of Barstow, California. The event was supposed to be shown in the special program "Home Astronauts". 
The video of spectators who arrived to watch the launch captures the launch of his rocket, the parachute that did not work on time and the fatal fall of the amateur astronaut.
Mike's agent suggested that Mike might have lost consciousness during the launch of the rocket and as a result did not activate the parachute. He fell 2600 feet from the place where the rocket was launched.
It is worth noting that Mike was going to launch his home-made steam rocket in August last year, but as a result, his plans were postponed.
For decades, Hughes has performed tricks from jumping in a limousine over long distances to flying on rockets made from improvised materials. In 2018, Mike's rocket rose to a height of 1.9 thousand feet and then landed in the Mojave Desert.
How our planet appeared: an unexpected scenario of the origin of earth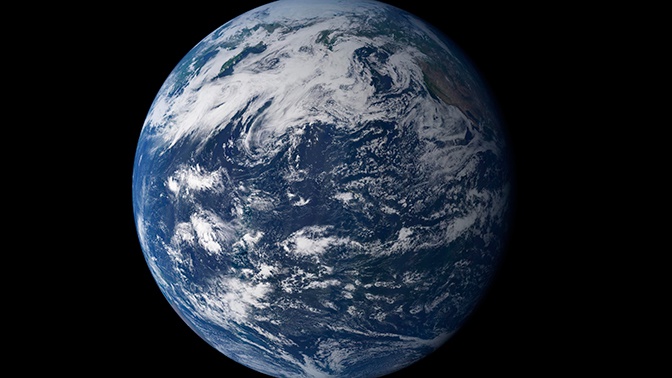 Our planet could appear in a completely different scenario, which differs from previously proposed versions.
In the early stages of the existence of the solar system, the Earth took much less time to finally form. This is the conclusion made by researchers from the University of Copenhagen after analyzing iron isotopes found in meteorites. It is reported by Science Alert.
According to the results of a new study, the Earth has become a full-fledged planet in 5 million years – this is several times faster than previous models believed. An interesting fact remains that scientists are not yet completely sure how the formation of planets proceeds. As long as there is a general picture: a huge cloud of dust and gas revolves around the stars, which eventually turns into a flat disk, the elements of which become planets over time – therefore, objects in the solar system are approximately in the same plane around the sun.
Planets appear when the particles of cosmic dust and stones adhere – when they become larger, the force of gravity also grows, which helps to attract more and more objects. Ultimately, such interaction leads to the appearance of planets. It was believed that this requires several tens of millions of years, at least for the Earth.
In composition, the Earth differs from other objects in the solar system – it contains much less Fe-54, an isotope of iron. A similar composition is observed in carbonaceous chondrites.
If the Earth had formed over a longer period, its mantle would have contained more remnants of various meteorites, including those with a high Fe-54 content. Accordingly, the core of the planet should have appeared early enough due to rain from space dust. Scientists do not exclude that the rapid formation of planets, such as this, may be just one of the factors that determine the appearance of life on them.
"If the theory of early planetary accretion (the process of increasing the mass of a celestial body through the attraction of matter is really true, then water is most likely just a by-product of the formation of a planet similar to the Earth – this is more likely to find signs of life elsewhere in the universe," cosmochemist Martin Bizzaro says.