China could make first contact with aliens. Would Beijing tell the world? Might it spell doom for the human race?
With the world's largest radio dish probing ever deeper into space in search of extraterrestrial evidence, we must ask ourselves – is Earth prepared for a time when science fiction becomes fact?
Last January, the Chinese Academy of Sciences invited Liu Cixin, China's pre-eminent science-fiction writer, to visit its new state-of-the-art radio dish in the country's southwest. Almost twice as wide as the dish at America's Arecibo Observatory, in the Puerto Rican jungle, the Chinese dish, named Fast (the Five-hundred-metre Aperture Spherical Telescope), is the largest in the world, if not the universe. Though it is sensitive enough to detect spy satellites even when they're not broadcasting, its main uses will be scientific, including an unusual one: the dish is Earth's first flagship observatory custom-built to listen for a message from an extraterrestrial intelligence. If such a sign comes down from the heavens during the next decade, China may well hear it first.
In some ways, it's no surprise that Liu was invited to see the dish. He has an outsize voice on cosmic affairs in China, and the government's aerospace agency sometimes asks him to consult on science missions. Liu is the patriarch of the country's science-fiction scene. Other Chinese writers have attached the honorific Da, "big", to his surname. In years past, the academy's engineers sent Liu illustrated updates on the dish's construction, along with notes saying how he'd inspired their work.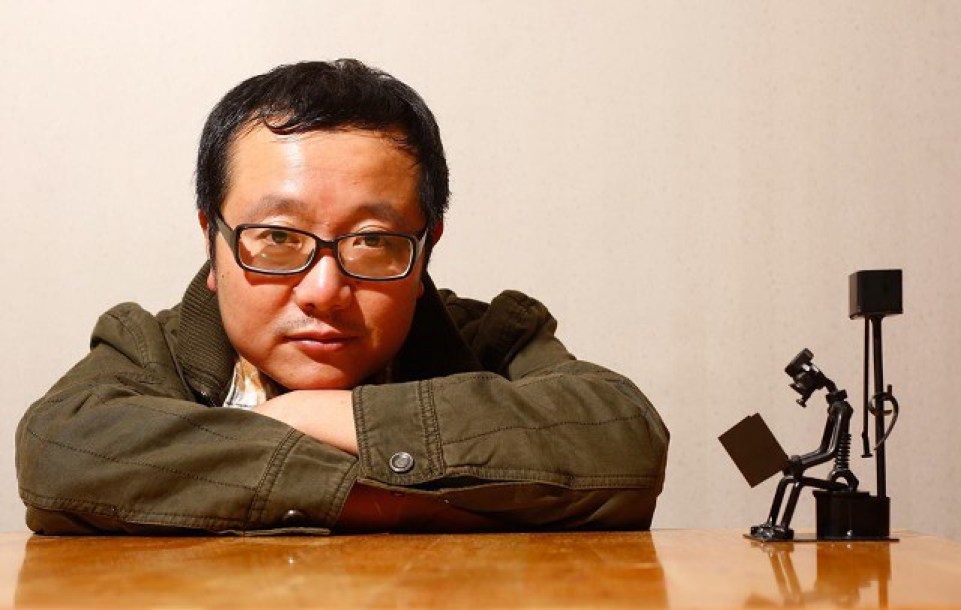 But in other ways Liu is a strange choice to visit the dish. He has written a great deal about the risks of first contact. He has warned that the "appearance of this Other" might be imminent, and that it might result in our extinction. "Perhaps in 10,000 years, the starry sky that humankind gazes upon will remain empty and silent," he writes in the postscript to one of his books. "But perhaps tomorrow we'll wake up and find an alien spaceship the size of the moon parked in orbit."
In recent years, Liu has joined the ranks of the global literati. In 2015, his novel The Three-Body Problem became the first work in translation to win the Hugo Award, science fiction's most prestigious prize. Barack Obama told The New York Times that the book – the first in a trilogy – gave him cosmic perspective during the frenzy of his presidency. Liu said Obama's staff asked him for an advance copy of the third volume.
At the end of the second volume, one of the main characters lays out the trilogy's animating philosophy. No civilisation should ever announce its presence to the cosmos, he said. Any other civilisation that learns of its existence will perceive it as a threat to expand – as all civilisations do, eliminating their competitors until they encounter one with superior technology and are themselves eliminated. This grim cosmic outlook is called "dark-forest theory", because it conceives of every civilisation in the universe as a hunter hiding in a moonless woodland, listening for the first rustlings of a rival.
Liu's trilogy begins in the late 1960s, during Mao Zedong's Cultural Revolution, when a young woman sends a message to a nearby star system. The civilisation that receives it embarks on a centuries-long mission to invade Earth, but she doesn't care; the Red Guard's grisly excesses have convinced her that humans no longer deserve to survive. En route to our planet, the extraterrestrial civilisation disrupts our particle accelerators to prevent us from making advancements in the physics of warfare, such as the one that brought the atomic bomb into being less than a century after the invention of the repeating rifle.
Science fiction is sometimes described as a literature of the future, but historical allegory is one of its dominant modes. Isaac Asimov based his Foundation series on classical Rome, and Frank Herbert's Dune (1965) borrows plot points from the past of the Bedouin Arabs. Liu is reluctant to make connections between his books and the real world, but he does say that his work is influenced by the history of Earth's civilisations, "especially the encounters between more technologically advanced civilisations and the original settlers of a place". One such encounter occurred during the 19th century, when the Middle Kingdom, around which all of Asia had once revolved, looked out to sea and saw the ships of Europe's seafaring empires, whose ensuing invasion triggered a loss in status for China comparable to the fall of Rome.
This summer, I travelled to China to visit its new observatory, but first I met up with Liu in Beijing. By way of small talk, I asked him about the film adaptation of The Three-Body Problem.
"People here want it to be China's Star Wars," he said, looking pained. The pricey shoot ended in mid-2015, but the film is still in post-production. At one point, the entire special-effects team was replaced. "When it comes to making science-fiction movies, our system is not mature," Liu said.
I had come to interview Liu in his capacity as China's foremost philosopher of first contact, but I also wanted to know what to expect when I visited the new dish. After a translator relayed my question, Liu stopped smoking and smiled.
"It looks like something out of science fiction," he said.
A week later, I am riding a bullet train out of Shanghai, leaving behind its purple Blade Runner glow, its hip cafes and craft-beer bars. Rocketing along an elevated track, I watch high-rises blur by, each a tiny honeycomb piece of the rail-linked urban megastructure that has recently erupted out of China's landscape. The skyscrapers and cranes dwindle as the train moves further inland. Out in the emerald rice fields, among the low-hanging mists, it is easy to imagine ancient China – the China whose written language was adopted across much of Asia; the China that introduced metal coins, paper money and gunpowder into human life; the China that built the river-taming system that still irrigates the country's terraced hills.
Those hills grow steeper as we head west, stair-stepping higher and higher, until I have to lean up against the window to see their peaks. Every so often, a Hans Zimmer bass note sounds, and the glass pane fills with the smooth, spaceship-white side of another train, whooshing by in the opposite direction at about 300km/h an hour.
It is mid-afternoon when we glide into a sparkling, cavernous terminal in Guiyang, the capital of Guizhou, one of the poorest, most remote provinces. Signs implore people not to spit indoors. Loudspeakers nag passengers to "keep an atmosphere of good manners". When an older man cuts in the cab line, a security guard dresses him down in front of a crowd of hundreds.
The next morning, I meet the driver I've hired to take me to the observatory. Two hours into what is supposed to be a four-hour drive, he pulls over in the rain and wades 30 yards into a field, where an older woman is harvesting rice, to ask for directions to a radio observatory more than 160km away. After much frustrated gesturing by both parties, she points the way with her scythe.
We set off again, making our way through a string of small villages, beep-beeping motorbike riders and pedestrians out of our way. Some of the buildings along the road are centuries old, with upturned eaves; others are freshly built, their residents having been relocated by the state to clear ground for the new observatory. A group of the displaced villagers complained about their new housing, attracting bad press – a rarity for a government project. Western reporters took notice. "China Telescope to Displace 9,000 Villagers in Hunt for Extraterrestrials," read a headline in The New York Times.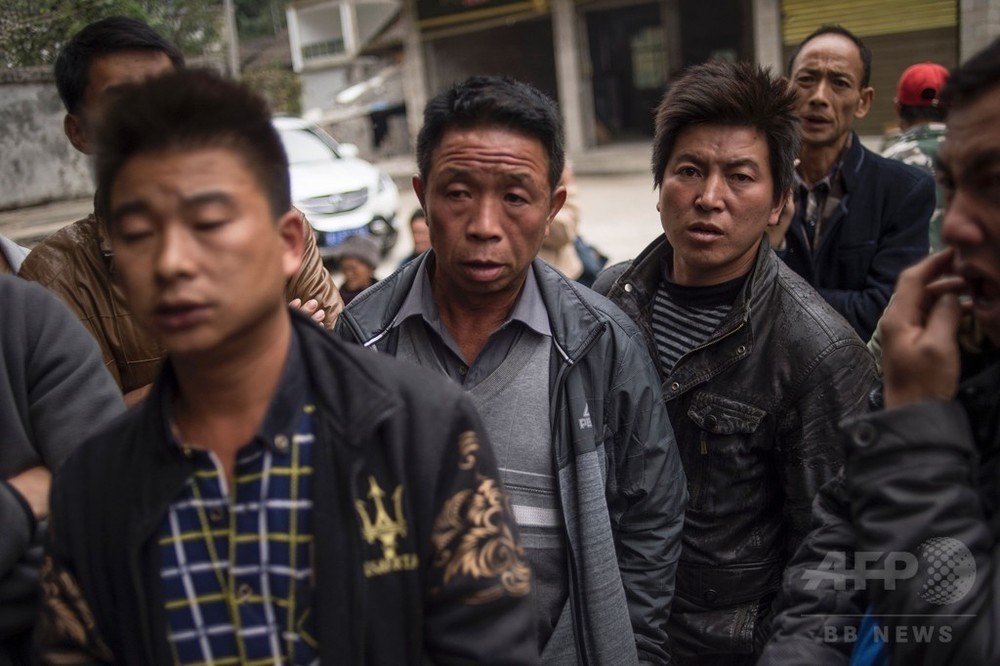 The search for extraterrestrial intelligence (Seti) is often derided as a kind of religious mysticism, even within the scientific community. Nearly a quarter century ago, the United States Congress defunded America's Seti programme with a budget amendment proposed by Senator Richard Bryan, who said he hoped it would "be the end of Martian-hunting season at the taxpayer's expense". That's one reason it is China, and not the US, that has built the first world-class radio observatory with Seti as a core scientific goal.
Seti does share some traits with religion. It is motivated by deep human desires for connection and transcendence. It concerns itself with questions about human origins, about the raw creative power of nature and about our future in this universe – and it does all this at a time when traditional religions have become unpersuasive to many. Why these aspects of Seti should count against it is unclear. Nor is it clear why the US Congress should find Seti unworthy of funding, given that the government has previously been happy to spend hundreds of millions of taxpayer dollars on ambitious searches for phenomena whose existence was still in question. The expensive, decades-long missions that found black holes and gravitational waves both commenced when their targets were mere speculative possibilities. That intelligent life can evolve on a planet is not a speculative possibility, as Darwin demonstrated. Indeed, Seti might be the most intriguing scientific project suggested by Darwinism.
Even without federal funding in the US, Seti is now in the midst of a global renaissance. Today's telescopes have brought the distant stars nearer, and in their orbits we can see planets. The next generation of observatories is now clicking on, and with them we will zoom into these planets' atmospheres. Seti researchers have been preparing for this moment. In their exile, they have become philosophers of the future. They have tried to imagine what technologies an advanced civilisation might use, and what imprints those technologies would make on the observable universe. They have figured out how to spot the chemical traces of artificial pollutants from afar. They know how to scan dense star fields for giant structures designed to shield planets from a supernova's shock waves.
In 2015, Russian billionaire Yuri Milner poured US$100 million of his own cash into a new Seti programme led by scientists at the University of California, Berkeley. The team performs more Seti observations in a single day than took place during entire years just a decade ago. In 2016, Milner sank another US$100 million into an interstellar-probe mission. A beam from a giant laser array, to be built in the Chilean high desert, will wallop dozens of wafer-thin probes more than four light-years to the Alpha Centauri system, to get a closer look at its planets. Milner said the probes' cameras might be able to make out individual continents. The Alpha Centauri team modelled the radiation that such a beam would send out into space, and noticed striking similarities to the mysterious "fast radio bursts" that Earth's astronomers keep detecting, which suggests the possibility that they are caused by similar giant beams, powering similar probes elsewhere in the cosmos.
Andrew Siemion, the leader of Milner's Seti team, is looking into this possibility. He visited the Chinese dish while it was still under construction, to lay the groundwork for joint observations and to help welcome the Chinese team into a growing network of radio observatories that will cooperate on Seti research, including new facilities in Australia, New Zealand and South Africa. The Chinese dish is, according to Siemion, the world's most sensitive telescope in the part of the radio spectrum that is "classically considered to be the most probable place for an extraterrestrial transmitter".
Before I left for China, Siemion warned me that the roads around the observatory were difficult to navigate, but he said I'd know I was close when my phone reception went wobbly. Radio transmissions are forbidden near the dish, lest scientists there mistake stray electromagnetic radiation for a signal from the deep. Supercomputers are still sifting through billions of false positives collected during previous Seti observations, most caused by human technological interference.
My driver is on the verge of turning back when my phone reception finally begins to wane. The sky has darkened in the five hours since we left sunny Guiyang. High winds are whipping between the Avatar-style mountains, making the long bamboo stalks sway like giant green feathers. A downpour of fat droplets begins splattering the windscreen just as I lose service for good.
The week before, Liu and I had visited a stargazing site of a much older vintage. In 1442, after the Ming dynasty moved China's capital to Beijing, the emperor broke ground on an observatory near the Forbidden City. More than 40 feet high, the elegant, castle-like structure came to house China's most precious astronomical instruments.
No civilisation on Earth has a longer continuous tradition of astronomy than China, whose earliest emperors drew their political legitimacy from the sky, in the form of a "mandate of heaven". More than 3,500 years ago, China's court astronomers pressed pictograms of cosmic events into tortoiseshells and ox bones. One of these "oracle bones" bears the earliest known record of a solar eclipse. It was likely interpreted as an omen of catastrophe, perhaps an ensuing invasion.
Liu and I sat at a black-marble table in the old observatory's stone courtyard. Centuries-old pines towered overhead, blocking the hazy sunlight that poured down through Beijing's yellow, polluted sky. Through a round, red portal at the courtyard's edge, a staircase led up to a turret-like observation platform, where a line of ancient astronomical devices stood, including a giant celestial globe supported by slithering bronze dragons. The starry globe was stolen in 1900, after an eight-country alliance stormed Beijing to put down the Boxer Rebellion. Troops from Germany and France flooded into the courtyard where Liu and I were sitting, and made off with 10 of the observatory's prized instruments.
The instruments were eventually returned, but the sting of the incident lingered.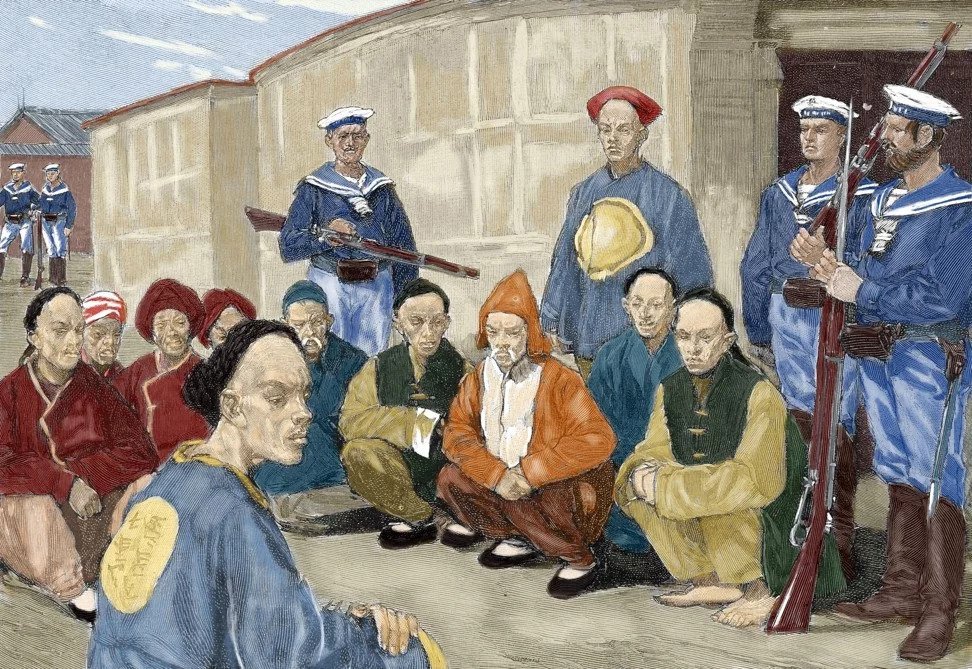 In the first volume of his landmark series, Science and Civilisation in China, published in 1954, British sinologist Joseph Needham asked why the scientific revolution hadn't happened in China, given its sophisticated intellectual meritocracy, based on exams that measured citizens' mastery of classical texts. This inquiry has since become known as the "Needham Question", though Voltaire, too, had wondered why Chinese mathematics stalled out at geometry, and why it was the Jesuits who brought the gospel of Copernicus into China, and not the other way around. He blamed the Confucian emphasis on tradition. Other historians blamed China's remarkably stable politics. A large land mass ruled by long dynasties may have encouraged less technical dynamism than did Europe, where more than 10 polities were crammed into a small area, triggering constant conflict. The stakes of war have a way of sharpening the scientific mind.
Still others have accused pre-modern China of insufficient curiosity about life beyond its borders. (Notably, there seems to have been very little speculation in China about extraterrestrial life before the modern era.) This lack of curiosity is said to explain why China pressed pause on naval innovation during the late Middle Ages, right at the dawn of Europe's age of exploration, when the Western imperial powers were looking fondly back through the medieval fog to seafaring Athens.
Whatever the reason, China paid a dear price for slipping behind the West in science and technology, as foreign powers came, took advantage of their superior know-how and inflicted on the country a "century of humiliation".
Only recently has China regained its geopolitical might, after opening to the world during Deng Xiaoping's 1980s rule. Deng evinced a near-religious reverence for science and technology, a sentiment that is undimmed in Chinese culture today. The country is on pace to outspend the US on research and development this decade, but the quality of its research varies a great deal. According to one study, even at China's most prestigious academic institutions, a third of scientific papers are faked or plagiarised. Knowing how poorly the country's journals are regarded, Chinese universities are reportedly offering bonuses of up to six figures to researchers who publish in Western journals.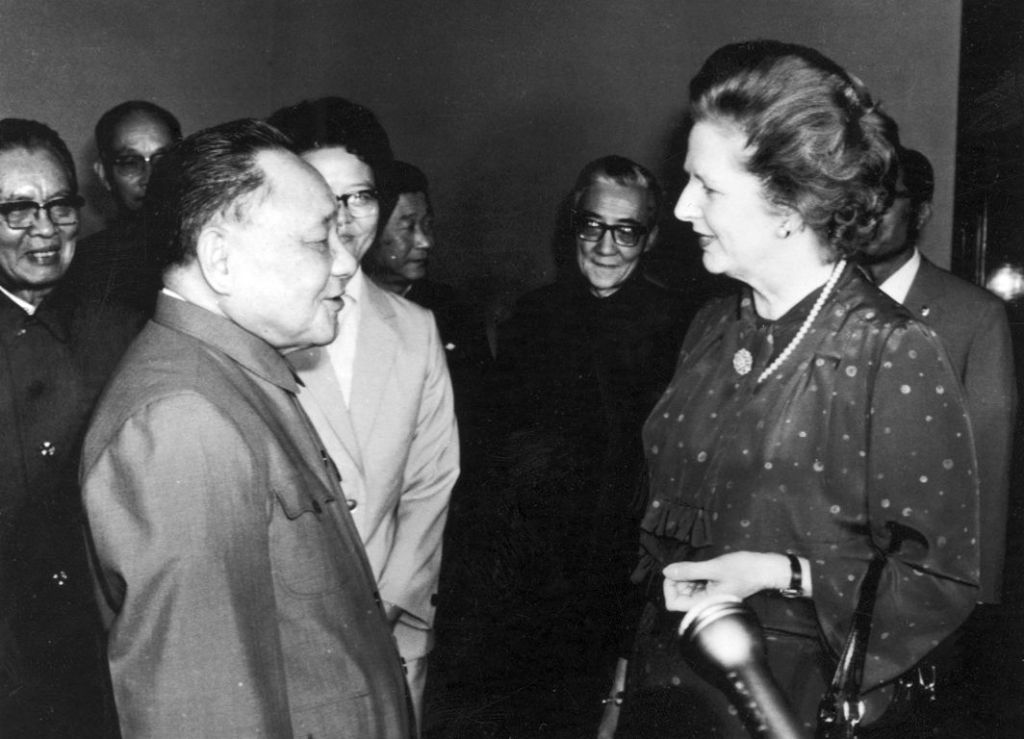 It remains an open question whether Chinese science will ever catch up with that of the West without a bedrock political commitment to the free exchange of ideas. China's persecution of dissident scientists began under Mao, whose ideologues branded Einstein's theories "counterrevolutionary". But it did not end with him. Even in the absence of overt persecution, the country's "great firewall" handicaps Chinese scientists, who have difficulty accessing data published abroad.
The "Celestial Kingdom" looked on from the sidelines as Russia flung the first satellite and human being into space, and then again when American astronauts spiked the Stars and Stripes into the lunar crust.
China has largely focused on the applied sciences. It built the world's fastest supercomputer, spent heavily on medical research and planted a "great green wall" of forests in its northwest as a last-ditch effort to halt the Gobi Desert's spread. Now China is bringing its immense resources to bear on the fundamental sciences. The country plans to build an atom smasher that will conjure thousands of "god particles" out of the ether, in the same time it took the European Organisation for Nuclear Research's Large Hadron Collider to strain out a handful. It is also eyeing Mars. In the technopoetic idiom of the 21st century, nothing would symbolise China's rise like a high-definition shot of a Chinese astronaut setting foot on the red planet. Nothing except, perhaps, first contact.
At a security station16km from the dish, I hand my phone to a guard. He locks it away in a secure compartment and escorts me to a pair of metal detectors so I can demonstrate I'm not carrying any other electronics. A different guard drives me on a narrow access road to a switchback-laden stairway that climbs 800 steps up a mountainside, through buzzing clouds of blue dragonflies, to a platform overlooking the observatory.
Until a few months before his death, in September, radio astronomer Nan Rendong was the observatory's scientific leader, and its soul. It was Nan who had made sure the new dish was customised to search for extraterrestrial intelligence. He'd been with the project since its inception, in the early 1990s, when he used satellite imagery to pick out hundreds of candidate sites among the deep depressions in China's Karst mountain region.
Apart from microwaves, such as those that make up the faint afterglow of the Big Bang, radio waves are the weakest form of electromagnetic radiation. The collective energy of all the radio waves caught by Earth's observatories in a year is less than the kinetic energy released when a single snowflake comes softly to rest on bare soil. Collecting these ethereal signals requires technological silence. That's why China plans to one day put a radio observatory on the dark side of the moon, a place more technologically silent than anywhere on Earth. It's why, over the course of the past century, radio observatories have sprouted, like cool white mushrooms, in the blank spots between this planet's glittering cities. And it's why Nan went looking for a dish site in the remote Karst mountains. Tall, jagged, and covered in subtropical vegetation, these limestone mountains rise up abruptly from the planet's crust, forming barriers that can protect an observatory's sensitive ear from wind and radio noise.
After making a shortlist of candidate locations, Nan set out to inspect them on foot. Hiking into the centre of the Dawodang depression, he found himself at the bottom of a roughly symmetrical bowl, guarded by a nearly perfect ring of green mountains, all formed by the blind processes of upheaval and erosion. More than 20 years and US$180 million later, Nan positioned the dish for its inaugural observation – its "first light", in the parlance of astronomy. He pointed it at the fading radio glow of a supernova, or "guest star", as Chinese astronomers had called it when they recorded the unusual brightness of its initial explosion almost 1,000 years earlier.No civilisation would ever send a beacon unless it were a death monument, a powerful broadcast announcing the sender's impending extinction
After the dish is calibrated, it will start scanning large sections of the sky. Siemion's Seti team is working with the Chinese to develop an instrument to piggyback on these wide sweeps, which by themselves will constitute a radical expansion of the human search for the cosmic other.
Siemion said he's especially excited to survey dense star fields at the centre of the galaxy. "It's a very interesting place for an advanced civilisation to situate itself," he said. The sheer number of stars and the presence of a supermassive black hole make for ideal conditions "if you want to slingshot a bunch of probes around the galaxy". Siemion's receiver will train its sensitive algorithms on billions of wavelengths, across billions of stars, looking for a beacon. Liu Cixin told me he doubts the dish will find one. In a dark-forest cosmos such as the one he imagines, no civilisation would ever send a beacon unless it were a "death monument", a powerful broadcast announcing the sender's impending extinction. If a civilisation were about to be invaded by another, or incinerated by a gamma-ray burst, or killed off by some other natural cause, it might use the last of its energy reserves to beam out a dying cry to the most life-friendly planets in its vicinity.
Even if Liu is right, and the Guizhou dish has no hope of detecting a beacon, it is still sensitive enough to hear a civilisation's fainter radio whispers, the ones that aren't meant to be overheard, like the aircraft-radar waves that constantly waft off Earth's surface. If civilisations are indeed silent hunters, we might be wise to hone in on this "leakage" radiation. Many of the night sky's stars might be surrounded by faint halos of leakage, each a fading artefact of a civilisation's first blush with radio technology, before it recognised the risk and turned off its detectable transmitters. Previous observatories could search only a handful of stars for this radiation. China's dish has the sensitivity to search tens of thousands.
In Beijing, I told Liu that I was holding out hope for a beacon. I told him I thought dark-forest theory was based on too narrow a reading of history. It may infer too much about the general behaviour of civilisations from specific encounters between China and the West. Liu replied, convincingly, that China's experience with the West is representative of larger patterns. Across history, it is easy to find examples of expansive civilisations that used advanced technologies to bully others. "In China's imperial history, too," he said, referring to the country's long-standing domination of its neighbours.
But even if these patterns extend back across all of recorded history, and even if they extend back to the murky epochs of prehistory, to when the Neanderthals vanished sometime after first contact with modern humans, that still might not tell us much about galactic civilisations. For a civilisation that has learned to survive across cosmic timescales, humanity's entire existence would be but a single moment in a long, bright dawn. And no civilisation could last tens of millions of years without learning to live in peace internally. Human beings have already created weapons that put our entire species at risk; an advanced civilisation's weapons would likely far outstrip ours.
I told Liu that our civilisation's relative youth would suggest we're an outlier on the spectrum of civilisational behaviour, not a Platonic case to generalise from. The Milky Way has been habitable for billions of years. Anyone we make contact with will almost certainly be older, and perhaps wiser.
Moreover, the night sky contains no evidence that older civilisations treat expansion as a first principle. Seti researchers have looked for civilisations that shoot outward in all directions from a single origin point, becoming an ever-growing sphere of technology, until they colonise entire galaxies. If they were consuming lots of energy, as expected, these civilisations would give off a telltale infrared glow, and yet we don't see any in our all-sky scans. Maybe the self-replicating machinery required to spread rapidly across 100 billion stars would be doomed by runaway coding errors. Or maybe civilisations spread unevenly throughout a galaxy, just as humans have spread unevenly across the Earth. But even a civilisation that captured a tenth of a galaxy's stars would be easy to find, and we haven't found a single one, despite having searched the nearest 100,000 galaxies.
Some Seti researchers have wondered about stealthier modes of expansion. They have looked into the feasibility of "Genesis probes", spacecraft that can seed a planet with microbes, or accelerate evolution on its surface, by sparking a Cambrian explosion, like the one that juiced biological creativity on Earth. Some have even searched for evidence that such spacecraft might have visited this planet, by looking for encoded messages in our DNA – which is, after all, the most robust informational storage medium known to science. They, too, have come up empty. The idea that civilisations expand ever outward might be woefully anthropocentric.
Liu did not concede this point. To him, the absence of these signals is just further evidence that hunters are good at hiding. He told me that we are limited in how we think about other civilisations. "Especially those that may last millions or billions of years," he said. "When we wonder why they don't use certain technologies to spread across a galaxy, we might be like spiders wondering why humans don't use webs to catch insects." And anyway, an older civilisation that has achieved internal peace may still behave like a hunter, Liu said, in part because it would grasp the difficulty of "understanding one another across cosmic distances". And it would know that the stakes of a misunderstanding could be existential.
First contact would be trickier still if we encountered a post biological artificial intelligence that had taken control of its planet. Its world view might be doubly alien. It might not feel empathy, which is not an essential feature of intelligence but instead an emotion installed by a particular evolutionary history and culture. The logic behind its actions could be beyond the powers of the human imagination. It might have transformed its entire planet into a supercomputer, and, according to a trio of researchers at Britain's Oxford University, it might find the current cosmos too warm for truly long-term, energy-efficient computing. It might cloak itself from observation and power down into a dreamless sleep lasting hundreds of millions of years, until such a time when the universe has expanded and cooled to a temperature that allows for many more epochs of computing.
As I climb the last flight of steps to the observation platform, the Earth itself seems to hum like a supercomputer, thanks to the loud, whirring chirps of the mountains' insects, all amplified by the dish's acoustics. The first thing I notice at the top is not the observatory, but the Karst mountains. They are all individuals, lumpen and oddly shaped. It is as though the Mayans built giant pyramids across hundreds of square miles, and they've all grown distinctive deformities as they are taken over by vegetation. They stretch in every direction, all the way to the horizon, the nearer ones dark green, and the distant ones looking like blue ridges.
Amid this landscape of chaotic shapes is the spectacular structure of the dish. Five football fields wide and deep enough to hold two bowls of rice for every human being on the planet, it is a genuine instance of the technological sublime. Cool and concave, the dish looks at one with the Earth. It is as though God has pressed a perfect round fingertip into the planet's outer crust and left behind a smooth, silver print.The Vatican is especially keen to massage extraterrestrial life into its doctrine, perhaps sensing that another scientific revolution may be imminent. The shameful persecution of Galileo is still fresh in its long institutional memory
I sit up there for an hour in the rain, as dark clouds drift across the sky, throwing warbly light on the observatory. Its thousands of aluminium-triangle panels take on a mosaic effect: some tiles turn bright silver, others pale bronze. It is strange to think that if a signal from a distant intelligence were to reach us any time soon, it would probably pour down into this metallic dimple in the planet. The radio waves would ping off the dish and into the receiver. They'd be pored over and verified. International protocols require the disclosure of first contact, but they are nonbinding. Maybe China would go public with the signal but withhold its star of origin, lest a fringe group send Earth's first response. Maybe China would make the signal a state secret. Even then, one of its international partners could go rogue. Or maybe one of China's own scientists would convert the signal into light pulses and send it out beyond the great firewall, to fly freely around the messy snarl of fibre-optic cables that spans our planet.
In Beijing, I had asked Liu to set aside dark-forest theory for a moment. I asked him to imagine the Chinese Academy of Sciences calling to tell him it had found a signal. How would he reply to a message from a cosmic civilisation? He said that he would avoid giving a too-detailed account of human history. "It's very dark," he said. "It might make us appear more threatening."
In Blindsight (2006), Peter Watts' novel of first contact, mere reference to the individual self is enough to get us profiled as an existential threat. I reminded Liu that distant civilisations might be able to detect atomic-bomb flashes in the atmospheres of distant planets, provided they engage in long-term monitoring of life-friendly habitats, as any advanced civilisation surely would. The decision about whether to reveal our history might not be ours to make.
Liu told me that first contact would lead to a human conflict, if not a world war. This is a popular trope in science fiction. In last year's Oscar-nominated film Arrival , the sudden appearance of an extraterrestrial intelligence inspires the formation of apocalyptic cults and nearly triggers a war between world powers anxious to gain an edge in the race to understand the alien's messages. There is also real-world evidence for Liu's pessimism: when Orson Welles' "War of the Worlds" radio broadcast simulating an alien invasion was replayed in Ecuador in 1949, a riot broke out, resulting in the deaths of six people. "We have fallen into conflicts over things that are much easier to solve," Liu told me.
Even if no geopolitical strife ensued, humans would certainly experience a radical cultural transformation, as every belief system on Earth grappled with the bare fact of first contact. Buddhists would get off easy: their faith already assumes an infinite universe of untold antiquity, its every corner alive with the vibrating energies of living beings. The Hindu cosmos is similarly grand and teeming. The Koran references Allah's "creation of the heavens and the earth, and the living creatures that He has scattered through them". Jews believe that God's power has no limits, certainly none that would restrain his creative powers to this planet's cosmically small surface.
Christianity might have it tougher. There is a debate in contemporary theology as to whether Christ's salvation extends to every soul that exists in the wider universe, or whether the sin-tainted inhabitants of distant planets require their own divine interventions. The Vatican is especially keen to massage extraterrestrial life into its doctrine, perhaps sensing that another scientific revolution may be imminent. The shameful persecution of Galileo is still fresh in its long institutional memory.
Secular humanists won't be spared a sobering intellectual reckoning with first contact. Copernicus removed Earth from the centre of the universe, and Darwin yanked humans down into the muck with the rest of the animal kingdom. But even within this framework, human beings have continued to regard ourselves as nature's pinnacle. We have continued treating "lower" creatures with great cruelty. We have marvelled that existence itself was authored in such a way as to generate, from the simplest materials and axioms, beings like us. We have flattered ourselves that we are, in the words of Carl Sagan, "the universe's way of knowing itself". These are secular ways of saying we are made in the image of God.
We may be humbled to one day find ourselves joined, across the distance of stars, to a more ancient web of minds, fellow travellers in the long journey of time. We may receive from them an education in the real history of civilisations, young, old and extinct. We may be introduced to galactic-scale artworks, borne of million-year traditions. We may be asked to participate in scientific observations that can be carried out only by multiple civilisations, separated by hundreds of light-years. Observations of this scope may disclose aspects of nature that we cannot now fathom. We may come to know a new metaphysics. If we're lucky, we will come to know a new ethics. We'll emerge from our existential shock feeling newly alive to our shared humanity. The first light to reach us in this dark forest may illuminate our home world, too.
Source www.scmp.com
The CIA has laid out all its information about UFO's in the public domain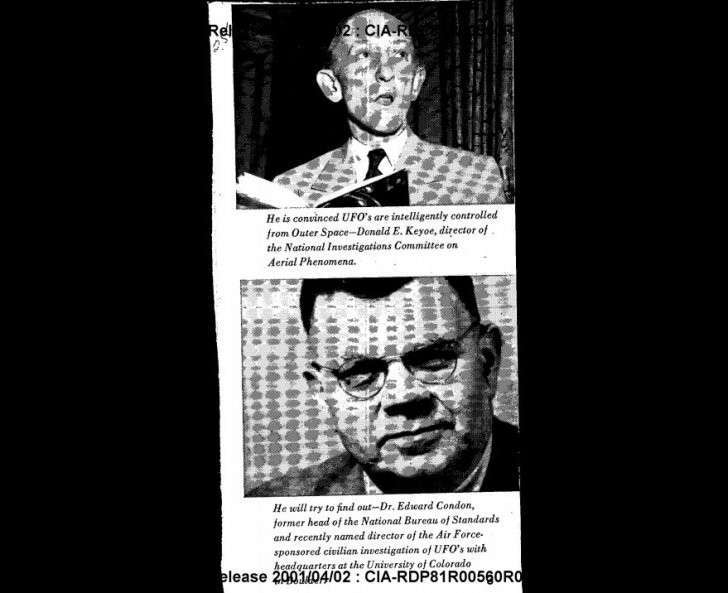 The Black Vault, which publishes declassified data, has posted on its website an impressive archive of CIA documents related to UFOs. The founder of the project, John Greenwald, says that he received all the documents by official means from the hands of the organization's employees.
And suddenly, the CIA declassified its entire database of UFOs. That is, the secret service has documents from the 1980s and everything shows that conspiracy theories are becoming a reality. Already, the "Black Vault" website contains several relevant documents, which can be downloaded by anyone.
The term "Unidentified Flying Objects" is commonly used in the documents.
Some of these may be due to light reflections or errors in the pilot instruments. However, some are objects of inquiry by the Pentagon.
The CIA claims that they have nothing else, but it is not possible to verify this statement.
It was possible to obtain information thanks to the Law on Freedom of Information, and the process itself was launched at the turn of the 70-80s of last century.
The representatives of the special services had to admit that the public ultimately has the right to find out the secrets of the government, but the process of transferring information is not really regulated. According to Greenwald, he spent 25 years in endless meetings, disputes and bickering with the CIA, until he finally got what he wanted.
But not everything is so simple – the researcher was handed a box with about 10,000 printed sheets of very low quality. He had to scan them manually, some things could not be disassembled at all, many documents were scattered. 
"Starting about 20 years ago, I struggled for years to get additional UFO records from the CIA," Greenwald said in an email to Motherboard. "It was like pulling teeth! I went around with them to try and do it, finally achieving it. I received a large box with a couple of thousand pages, and I had to scan them one page at a time."
The CIA used the rather outdated .tif format, so software processing is also difficult. Ufologists don't have to talk about a gift, it's more like trying to get rid of garbage in order to get rid of annoying researchers. 
"Researchers and curious minds alike prefer simplicity and accessibility when they look at such data dumps," says Greenwald. "The CIA made it INCREDIBLY difficult to use its archives in a sensible way. They offer a very outdated format (multi-page .tif) and offer largely unusable text output, which I think they intend to use as a "search" tool. In my opinion, this outdated format makes it very difficult for people to view documents and use them for any research purposes."
However, there are also enough mysterious stories there.
Thousands of files were uploaded in the first 24 hours after release, Greenwald said. Some documents are crisp and clear, while others are almost impossible to decipher.
According to Greenwald, one of the most interesting documents in this article relates to the fact that the Assistant Deputy Director of Science and Technology passed on some serious information about UFOs to the CIA back in the 1970s. After that, it became extremely difficult to obtain information from the government about extraterrestrial phenomena.
The release of the documents comes six months before the UFO report to be released by the US government. This means that the revelations are not made at this time randomly.
In particular, intelligence experts have 180 days to formulate an official report on signs or secret aircraft near US military bases, which will be released later.
Greenwald posts the files in the Black Vault, as he claims that publishing the files is a matter of public interest and notes that citizens have a right to know.
"The public has a right to know!" Greenwald says. "When I started my research almost 25 years ago, at the age of 15, I knew there was something about this topic. Not from viral online pranks, not from secret meetings with insiders that no one has ever seen. No, this is all UFO evidence straight from the CIA and NSA. I feel like I've almost achieved what I set out to do – give people easy access to important material so that people can form their own opinion about what's going on."
The aliens are already among us.
Trump-signed bill obliges US federal services to publish UFO contact data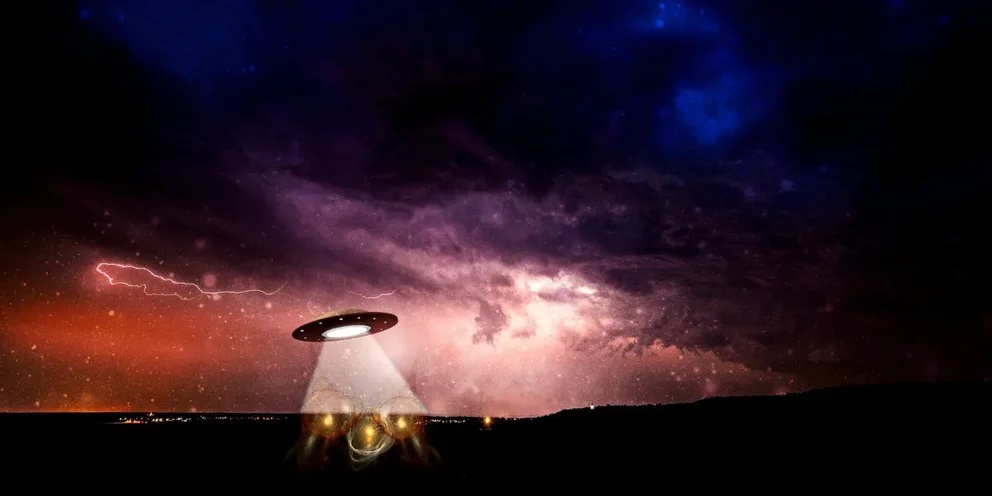 The incumbent president of the United States signed the government spending bill this Sunday. The bill signed by Trump, among other things, obliges the US federal services to publish data on contacts with UFOs. American magazine Newsweek told about it in its publication. This provision appears in the report of the Special Committee on Intelligence, chaired by Senator Mark Rubio. 
The document is an annex to the new Exploration Permit Act. It says that the US Secretary of Defense, the Director of National Intelligence and other officials must report on the facts of observation of aerial objects that could not be identified. They are also called "anomalous flying vehicles". Of course, this is not only about "alien ships".
Reports must be submitted no later than 180 days from the date of entry into force of the law. The special committee demands to include in them a detailed analysis of investigations of UFO "intrusions" into American airspace, which were conducted by the US Federal Bureau of Investigation.
The publication calls all these requirements a "request", stating that they are not binding, since they have no legislative force.
If the executive branch fulfills this important request, the nation will finally have an objective basis for assessing the validity of this issue and its implications for national security.
– said the former director of human resources of the Senate Intelligence Committee Christopher Mellon.
The request from the special committee came after the appearance of the footage of flights of mysterious aerial objects, which were filmed by the pilots of the naval aviation in 2004 and 2015, published by the US Department of Defense.
An Out Of This World Encounter: Japan Air Lines Flight 1628 spotted a giant UFO in the skies over Alaska
It was a normal flight. Well, not quite a routine…. It was Japan Air Lines special cargo flight 747 that carried a shipment of French wine from Paris to Tokyo. The flight plan was to include flight 1628 from Paris to Reykjavik, Iceland, via the North Atlantic and Greenland, then via Canada to Anchorage in Alaska, and finally across the Pacific Ocean to Tokyo. The crew included veteran captain Kenju Terauchi, co-pilot Takanori Tamefuji and flight engineer Yoshio Tsukuba.
On November 16, 1986, loaded with wine, JAL1628 took off from Paris and made the first leg of the journey to Reykjavik. The next day, they continued their flight over Greenland and then through northern Canada without any event.
Immediately after they crossed the Alaska border at 5:09 pm local time, Anchorage air traffic control contacted them by radio to report the first radar contact. The flight controller of Anchorage asked them to turn 15 degrees to the left and head towards a point known as Talkeetna on a course of 215 degrees. They were at an altitude of 35,000 feet and were traveling at about 600 miles per hour.
At about 5:11 pm local time, Captain Terauchi noticed the lights of some aircraft about 2,000 feet below and 30 degrees to their left. He figured it was probably an American jet fighter from nearby Eilson or Elmendorf airbases patrolling Alaska airspace, so he ignored them at first. However, after a few minutes, he noticed the lights were keeping up with his own aircraft, which would be unusual for patrol aircraft.
It has been about seven minutes since we started paying attention to the lights (when), in the most unexpected way, two spaceships stopped in front of our face, "shooting" lights. The interior cabin shone brightly and I felt warmth in my face.
Terauchi said he had the impression that two objects he saw below them a few minutes ago suddenly jumped out of him. The ships, one above the other, kept pace with the Boeing 747 for several minutes, moving in unison with a strange sway. After about seven minutes, they switched to a side-by-side arrangement.
Terauchi said the "amber-whitish" lights were like flames coming out of several rocket exhaust windows arranged in two rectangular rows on the ship. He felt they were firing in a specific sequence to stabilize the ship, much like the small, maneuverable engines on the space shuttle. He also reported seeing sparks similar to fire when using gasoline or coal fuel.
Co-pilot Tamefuji described the lights as "Christmas platter" with a "salmon" color.
He said:
"I remember a red or orange and white landing light, as well as a landing light. And a faint green, ah, flashing."
He also described the lights as slowly pulsing. They got stronger, weaker, stronger, weaker, different from strobe lights.
The lights "swayed" in unison, as if two planes were standing side by side, "very good formation … close." He described the appearance of the lights as similar to a "head-on night flight" vision, where only the lights of an approaching aircraft can be seen, but "we cannot see the general shape."
He said:
"I'm sure I've seen something."
It was clear enough to make me believe that an airplane was coming.
Flight Engineer Tsukuba, seated behind the co-pilot, could not see the lights so clearly. He first saw them "through window L1 at 11 o'clock and saw "undulating clusters of lights." 
These clusters were "made in two parts … in the form of airplane windows." He stressed that "the lights in front of us were different from the city ones." He described the colors as white or amber.
Tamefuji decided to call Anchorage Air Traffic Control, and for the next thirty minutes the Boeing 747 and the AARTCC were in constant contact about UFOs.
At this time, Captain Terauchi asked Tskububa to hand him a camera so that he could try to photograph the lights. However, Terauchi was unfamiliar with the camera and could not get it to work. Tsukuba was also unable to get his camera to work due to autofocus issues and finally gave up trying to take a picture.
At this point, they began to experience some radio interference, and Anchorage asked them to change frequencies. Terauchi later said that Anchorage kept asking him about clouds in the immediate vicinity: they asked us several times if there were clouds at our height. We saw thin speckled clouds near the mountain below us, with no clouds in the air from mid to top, and the airflow was steady.
Shortly after talking about clouds, objects flew to the left. Terauchi later said:
"In the direction where the ships were leaving, there was a pale white flat light, they were moving with us in the same direction, at the same speed and at the same height as us."
Terauchi decided to see if they were seeing anything on their own 747 radar:
I thought it would be impossible to find anything on the aircraft radar if the large ground radar showed nothing, but I estimated the distance to the object visually and it was not very far. I set the digital weather radar to 20 (nautical) miles, the angle of the radar to the horizon (i.e. no deflection angle). This was on the screen. A large green and circular object appeared 7 or 8 miles (13 to 15 km) in the direction the object was.
We informed downtown Anchorage that our radar had caught an object within 7 or 8 miles at the 10 o'clock position. We asked them if they could catch it on ground radar, but it looks like they couldn't catch it at all.
At 5:25:45 am, after two minutes of searching, the military radar at the Regional Operations Center Elmendorf also picked up something. The ROCC radar controller reported back to AARTCC that it received some "pulse primary return". By this he meant a random radar echo, not accompanied by a transponder signal.
When 747 approached Fairbanks:
The lights (of the city) were extremely bright for eyes accustomed to the dark (the cockpit lights were turned off to prevent internal light from reflecting in the windows.) We were just above the bright city lights and checked out the pale white light behind us.
"Alas! There was a silhouette of a giant spaceship. We must run fast! Center of Anchorage. JAL1628 asks to change course 45 degrees to the right. It seemed like a long time before we got permission."
Immediately after the plane turned right, AARTCC dispatcher called Fairbanks control radar to see if the short-range radar had a target near the JAL. Approach radar reported no targets other than JAL1628.
The aircraft exited the turn and flew towards Talkeetna at an altitude of 31,000 feet while the object continued to follow.
At approximately 5:40 am, a United Airlines passenger plane took off from Anchorage and headed north to Fairbanks. The AARTCC controller decided to ask the UA pilot to try to see the object that was following the JAL flight. The UA pilot said he would watch when he got closer. The controller requested that the JAL flight remain at 31,000 feet and the UA flight at 29,000 feet. He then ordered UA to make a few more turns so that the planes could fly within five miles of each other.
As the United Airlines plane approached, the UFO apparently fell behind, allowing the JAL plane to fly far ahead. The United pilot asked the AARTCC for the JAL pilot to turn on the headlights on the JAL plane so he could locate the plane. At 5:49:45 am, the JAL pilot did it. At this point, the planes were about 25 miles apart.
When the planes were about 12 miles apart, UA reported seeing JAL and nothing else. But by this time the UFO appears to have disappeared, and JAL1628 did not notice it either.
At about 5:51 am, the AARTCC demanded that a TOTEM military aircraft in the area also fly towards the JAL aircraft to take a look. For the next few minutes, TOTEM watched the JAL plane, but saw no other vehicles. JAL1628 proceeded to Anchorage and landed at 18:20.
The FAA conducted an investigation into the incident and did not submit its final report until March 5.
CSICOP (Committee on Scientific Investigation of Allegations of the Paranormal) Phil Klass issued a premature statement on January 22nd claiming that UFOs were the planets of Jupiter. and Mars is an impossible solution because UFOs were seen in the opposite part of the sky to the positions of these planets, and because UFOs moved from positions on top of each other to stand side by side.
CSICOP later published a second explanation that the UFO was light bouncing off clouds of ice crystals – also unlikely because the sky was clear at the UFO's stated altitude.
The US Federal Aviation Administration attributed the ground-based radar images as "split radar from a JAL Boeing 747".