Chilean Air Force Receives A Radar Return of A UFO Equal To The Size of Ten or More Aircraft Carriers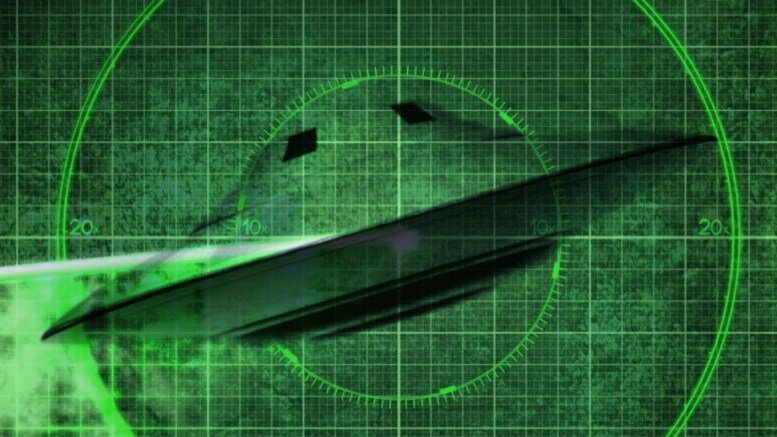 UFOs are perhaps the most searched subject on internet search engines at the moment and if they're not, they're close to the top. Interest in the subject matter continues to grow, and the Deep State community has certainly recognized it. Years and years of petitioning from the citizenry and UFO disclosure advocacy groups, on top of other international governments acknowledging the phenomenon, not to mention  hundreds of high-ranking people from numerous ranks within military agencies, academia and intelligence agencies have all come forth sharing their knowledge and experiences.
Recently, it seems to have reached a critical boiling point, where a majority of the populace is aware of the fact that something strange seems to be happening in our inside, and outside of our atmosphere and has been for a long time. Perhaps this is why the US government recently decided to end what seems to be, as the first CIA Director Roscoe H. Hillenkoetter alluded to, and official campaign of secrecy?
"Behind the scenes, high-ranking Air Force officers are soberly concerned about UFOs. But through official secrecy and ridicule, many citizens are led to believe the unknown flying objects are nonsense."  (source)
Because the idea has been ridiculed by the global elite, through movies and mainstream news, it brainwashes mass amounts of people to do the same. This is done with several different topics, and it creates a culture where anyone who raises their voice, is instantaneously vilified by whomever they tell. But things are changing.
The Pentagon recently disclosed this info as well, by approving the release of video footage shot by US military pilots of three different UFOs. All three objects, one the size of two air-craft carries, defied our current known laws of physics and aerodynamics. The videos came from a Pentagon program which located, and video taped unidentified aerial objects to determine if there is a 'threat' associated with them.
The head of that Program, who recently retired from the Pentagon, Louis Elizondo, shared the fact that this is actual data, electro-optical data and radar returns. He also emphasized how this type of thing is quite common, and how he believes there is a great deal of evidence to suggest that "we may not be alone, whatever that means."  He did so on national mainstream television.
UFO encounters with the military is nothing new, there are millions of pages of declassified documents from various governments and agencies showing so.
People like Louis, and others at the To The Stars initiative of which he is apart of, don't really speak out until they are given the green light. One thing is for certain, the US government has now disclosed the existence of UFOs, and many researchers within the field, including myself, are very cautious of the direction the government wants to take this information.
Whether it be a former Chairman of the Royal Navy telling us that "there is a serious possibility that we are being visited, and have been visited by people from outer space," a former Chairman of the Senate Intelligence Committee, Barry Goldwater telling us that "I do know that whatever the Air Force has on the subject is going to remain highly classified," or an Apollo 14 astronaut saying that "there have been crashed craft, and bodies recovered," we have no shortage of high-ranking insiders attesting to the reality of this phenomenon.
General Carlos Cavero told the world in 1979, "everything" has been "in a process of investigation both in the United States and in Spain, as well as the rest of the world." On a global scale, "the nations of the world are currently working together in the investigation of the UFO phenomenon" and there is "an international exchange of data." (source)
So, what type of data have they been analyzing? Here's a quote from December 16th 1978, issued by the Chilean Air Force with regards to a UFO encounter, similar to what the Pentagon released. Again, keep in mind, this is something that's happened thousands of times over the past few decades, and perhaps thousands of times every single year?
"Two pilots on a training mission, each flying a F5 fighter aircraft, tracked the object on their airborne radar. It gave a return equal to ten or more aircraft carriers-except this object was in the air, not floating on the water. Each pilot assumed his radar equipment was faulty, until he learned that the other pilot was also getting the same return. Not only this, but ground radar from a nearby airport also picked up the object and confirmed its huge size. The pilots also saw the object with their own eyes. One pilot later said that at a distance of twenty miles, it looked "like a plantain banana swathed in smoke." The pilots were frightened, having no missiles or weapons. As they approached the massive object, which had been motionless all this while, it took off at an unimaginable speed. All at once, it vanished from the three radar screens." (1)(2)
 The very next morning the Chilean Air Force scrambled some F5 fighter jets to intercept another very large UFO. The pilots described this one as very bright, and very large. The Chilean Air Force has officially acknowledged these events, but could not explain what had occurred.
Since we're talking about Chili, here's a CIA document from decades ago stating that also cites another incident.
It states as follows:
"ANTARCTIC FLYING SAUCERS" – A group of red, green, and yellow flying saucers has been seen flying over Deception Island for two hours by Argentine, Chilean and British bases (military) in Antarctica. The flying saucers were also seen flying in formation over the South Orkney islands in quick circles."
The Implications?
As mentioned earlier, this topic really leaves no aspect of humanity untouched. Within the lore, if you take some of these objects to indeed be extraterrestrial, there is a consistency among many in the field that many of these beings are here to help humanity to make a transition, and help us.
For example, Colonel Ross Dedrickson, a high-ranking officer in the Air Force who held special positions at various points in his career dealing with nuclear weapons, the atomic energy commission, and nuclear weapons storage facilities provided video testimony prior to his passing, revealing that extraterrestrials have been around for a long time, and that they do not approve of our nuclear activities. He also revealed that extraterrestrials have shut down nuclear weapons in flight as well as our attempts to detonate and experiment with them, and he's not the only one to do so. You can watch that interview here.
For example, Colonel Ross Dedrickson, another high-ranking officer in the Air Force who held special positions at various points in his career dealing with nuclear weapons, the atomic energy commission, and nuclear weapons storage facilities provided video testimony prior to his passing, revealing that extraterrestrials have been around for a long time and that they do not approve of our nuclear activities. He also revealed that extraterrestrials have shut down nuclear weapons in flight as well as our attempts to detonate and experiment with them and he's not the only one to do so. You can watch that interview here.
Spiritual implications are also referred to quite often, I could go on and on, but I won't, I'll let you listen to a recent podcast I did with CE founder, Joe Martino, and Richard Lawrence. He is the Executive Secretary of  The Aetherius Society for Europe and a Bishop in The Aetherius Churches. He has devoted his life to the work of his late master and personal friend, Dr George King (1919-1997), who founded the Society, as mentioned above.
There is also the other side, a malevolent side to this whole phenomena which is important to explore as well. But when it comes to an "alien invasion," the evidence suggests that extraterrestrials have been around for a long time, if that were the case, it probably would have happened. But that's just my opinion.
Sources used:
(1) Huneeus, J, Antonio, "A Chilean Overview," MUFON UFO Journal, 6/86; Huneeus, J. Antonio, "A Historical Survey of UFO Cases in Chilie," MUFON 1987 International Symposium Proceedings (MUFON, 1987.)
(2) Department of Defense JCS Message Center, Subject: B6/BAF Has a Close Encounter of the First Kind. Date: 20 May 86. Subject: Numerous Unidentified Objects Were Cited in the Skies over Brazil. But BAF Fighters Were Unable to Intercept Them. Berliner, Don, The UFO Briefing Document, p. 121-127. Huneeus, J. Antonio, "UFO Alert in Brazil," MUFON UFO Journal, 11/86. Andrus, Walt, "UFOs Over Brazil," MUFON UFO Journal, 9/86. Smith, Dr Willy, "The Brazillian Incident," International UFO Reporter, 7-8/86. Smith, Dr. Willy, "More on Brazilian OVNIs," MUFON UFO Journal, 9/86.
Donald Trump may have launched US Space Force army after learning about America's UFO secrets, expert claims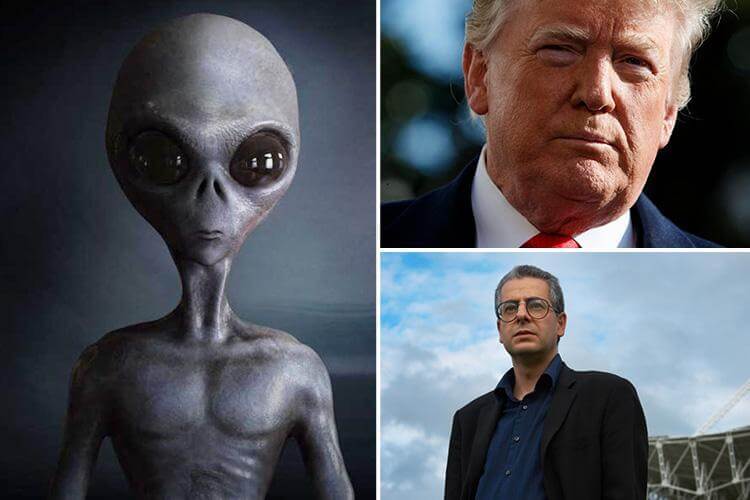 Former MoD insider Nick Pope says there's no way the president is being kept in the dark about potential UFO threats
PRESIDENT Donald Trump must know America's UFO secrets – and it may have contributed to his plans for a military Space Force, according to a defence insider.
Nick Pope, who used to run the Ministry of Defence's UFO project, said it would be "nonsense" to suggest the President is being kept in the dark about potential UFO threats, as some conspiracy theorists believe. 
Donald Trump must know about America's UFO secrets, according to Nick Pope
Pope – often dubbed the real-life Fox Mulder for his official UFO research – says Trump must know about the Pentagon's secret UFO research project – AATIP (Advanced Aerospace Threat Identification Program), which was uncovered earlier this year.
He will be aware that the influential US Armed Services Committee has been investigating the money spent on the shadowy AATIP project, according to Pope.
Trump will also know that a Senate committee is currently investigating a 2004 incident in which US Navy pilots chased and filmed an unidentifiable white "tic-tac" shaped object which travelled at "balistic missile speed" off the coast of Mexico, Pope said.
Pope believes that this knowledge may have contributed towards the president's plans to create a Space Force, a new military branch dedicated to fighting wars in space.
The Space Force is due to be created by 2020, and has been championed by Trump, who tweeted in August: "Space Force all the way!"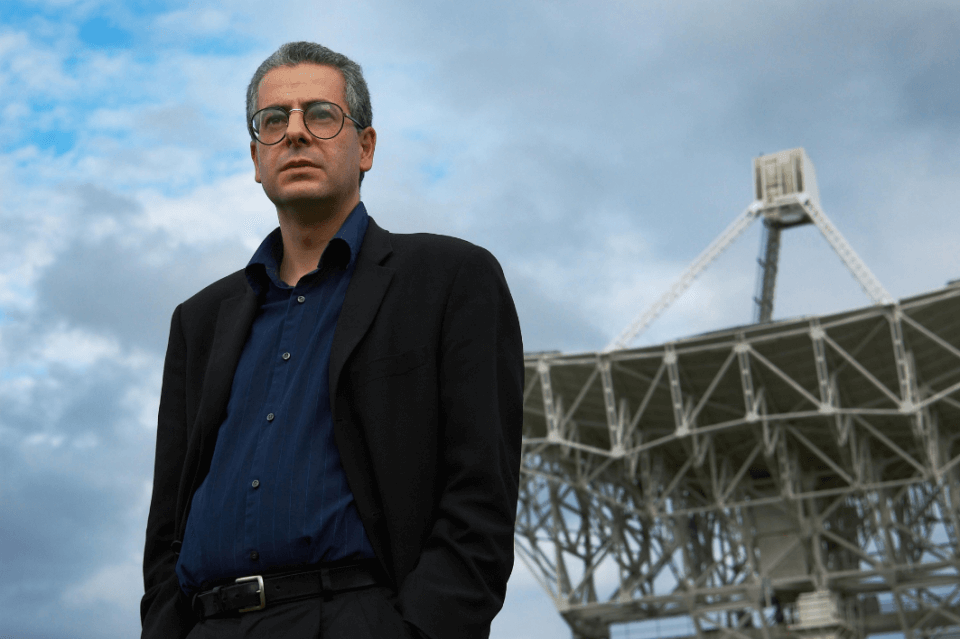 Pope used to run the MoD's UFO programme which was axed in 2009
Pope told Sun Online: "There are conspiracy theories suggesting President Trump's plans for a Space Force reflect a need to protect Earth against hostile aliens. There were similar conspiracy theories about President Reagan's Star Wars plan.
"While there may not be an alien connection, President Trump surely knows all of America's UFO secrets – some of which were released earlier this year as part of the AATIP project – and this may have contributed to his keenness to develop a military Space Force.
"And of course he knows that the two key battlespaces in any future conflict are going to be cyberspace and outer space, so it's vitally important for the US to dominate those battlespaces.
US Navy pilots chased and filmed an unidentifiable white "tic-tac" shaped object in 2004
"In the 2016 Presidential campaign both Hillary Clinton and her campaign chairman John Podesta made some fairly strong 'pro-UFO' statements, but we don't know what President Trump knows or thinks about the issue. 
"He'll know that the House Armed Services Committee is taking an interest in the Pentagon's AATIP project, which looked at the UFO phenomenon, and he'll know that the Senate Armed Services Committee is looking into the 2004 incident where US Navy pilots chased and filmed a UFO around the aircraft carrier USS Nimitz. 
"But we don't know – for example – whether he supports the move to hold formal Congressional hearings on this."
Pope says that despite the conspiracy theories it was unbelievable to think that Trump would not know about any UFO secrets the US may be keeping from the public. 
And he even suggested that those conspiracy theorists currently waiting for full disclosure of the US government's extra-terrestrial knowledge
"Many people in the UFO community believe in a conspiracy so vast, shadowy and deep that even the president doesn't know," he said. 
"They use phrases like 'need to know' and 'plausible deniability' to suggest POTUS is out of the loop. 
"This is nonsense. If the US had proof that aliens have visited Earth, the President would have to know, because in his role as Commander-in-Chief he might have to make immediate top-level strategic decisions, if the situation suddenly became hostile.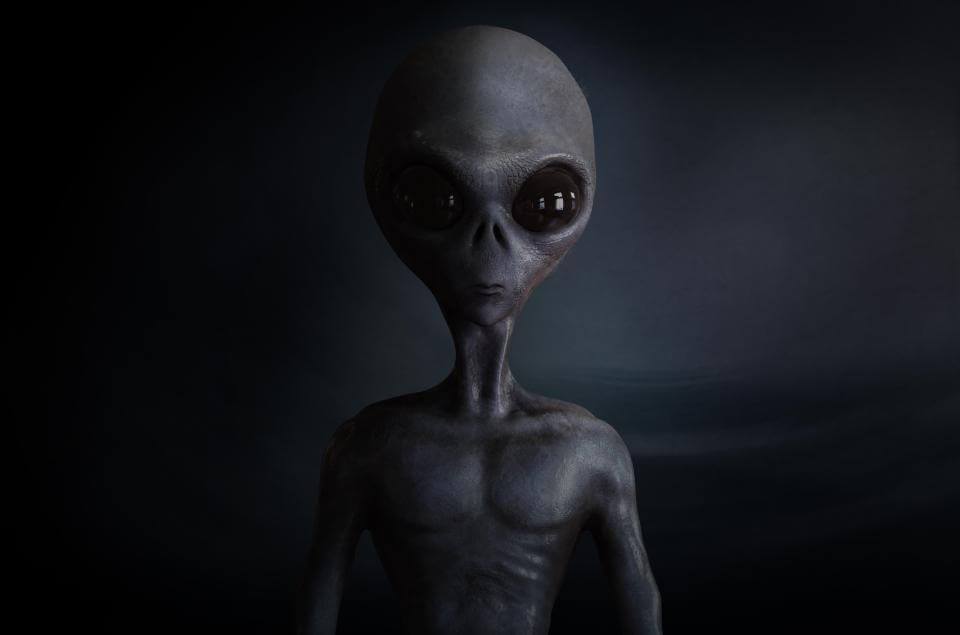 Many conspiracy theorist believe that even the US president wouldn't know if aliens had visited earth or not
"The President needs to know all the big, important things, as part of a culture of no surprises. If anyone in the military industrial complex is keeping UFO secrets from President Trump, or suggesting he keep quiet about things, they may be in for a rude awakening. 
"He's a particularly forceful and strong-willed president, and won't take kindly to being kept in the dark or told how to play the UFO issue. 
"The UFO community fantasize about 'Disclosure' – maybe President Trump will just Tweet it one evening."
Donald Trump signing his Space Policy Directive calling on the Pentagon and Department of Defence to begin plans to set up a Space Force
Pope, who ran the UK's now defunct UFO project from 1991 to 1994 said he hopes the president takes an interest in the issue – and would be happy to use his expertise to help him.
"I hope President Trump takes a personal interest in this and I'd be happy to get involved," he said.
"The UK government axed its UFO project in 2009, so there's no current subject matter expert, but having done this job in the Nineties I'm happy to help in any presidential briefings and Congressional hearings, to explain what some of us in the MoD concluded about the threats and opportunities that arise from the UFO phenomenon, whatever its true nature."
Source www.thesun.co.uk
Employee Who Worked at Top-Secret Base BREAKS 30-Year Silence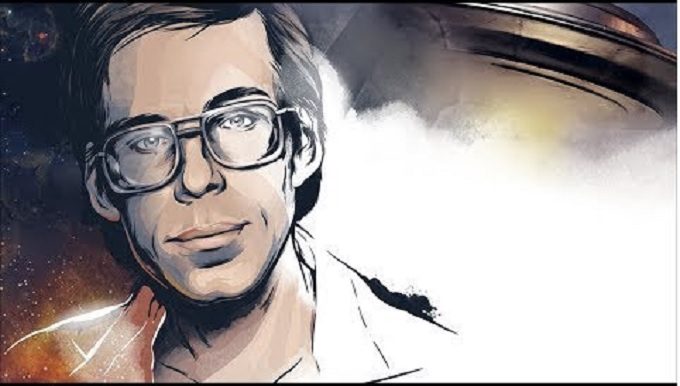 Bob Lazar sparked an alien frenzy back in 1989 after claiming to have been part of a UFO testing team inside Homey Airport, a United States Air Force base. With the help of journalist George Knapp, he released his story to the world as he claimed to have worked in a base known as S-F. Bob suggested this auxiliary facility in the south of the Nevada desert was responsible for testing and extracting flying saucer technology to be used by the USAF – also known as reverse engineering.
However, the scientific equipment supplier, who is responsible for originally bringing Area 51 into the public eye, then went silent.
Until now.
For the past few years, he has allowed investigative filmmaker Jeremy Corbell into his home to tell the full story on his experience.
Bob Lazar: Area 51 & Flying Saucers will be available on iTunes and Vimeo on December 12, 2018.
According to Jeremy, who wrote and produced the whole thing, it will be "the biggest UFO story of all time".
"This will be the first time he has given his full story," he revealed.
"He blew the whistle, shocked the world, then went relatively silent.
"In this film, Bob has fully opened his life. He's talking candidly. He has never done anything like this before."
BOB LAZAR : Area 51 & Flying Saucers (2018) | Official Trailer HD from JEREMY KENYON LOCKYER CORBELL on Vimeo.
The 41-year-old filmmaker admitted the documentary could rustle some feathers in the US government hierarchy.
He added: "If Bob Lazar is telling the truth, the implications are huge.
"He is telling us that he studied an alien propulsion system for the US military – extraterrestrial spacecrafts and that the government has been keeping that secret from us."
Today marks the world premiere of the film at the Ace Hotel in Los Angeles, USA, and lucky viewers will get the chance to hear Bob's story in full.
Jeremy revealed: "You will have more footage of Bob Lazar and his testimony overnight than from the last three decades combined.
"Bob Lazar is the Elvis of ufology – people go crazy for him. Yet he is a reluctant UFO messiah. He doesn't like the attention.
"Ultimately it's up to individuals if they believe him but the movie will give you so much information to make that choice."
Bob received criticism for his story back in 1989, and he will likely face the same attitude again.
The 59-year-old claims to hold degrees from the Massachusetts Institute of Technology and the California Institute of Technology.
However, investigations into his background could not find any records of him ever having attended either institution.
Jeremy refuses to rule out the possibility of his story being the truth, though.
"My film will give you an understanding of the real Bob Lazar, which will make it harder to throw away his claims," he adds.
"Not everything makes the movie, some witnesses are not willing to go on camera.
"The more you get to know Bob Lazar, the more you have to face the uncomfortable possibility that he's telling you the truth.
"You look at the evidence, you watch my film and you decide for yourself."
Express UK
A cigar-shaped UFO bursts into the news broadcast on wildfires in California
Fires in California have already claimed 86 fatalities and more bodies continue to appear, in what has become the most catastrophic in the history of the state. The good news is that firefighters have 85 percent controlled fire, which has destroyed more than 62,000 hectares. The fire was declared on November 8 and in a few hours completely destroyed the population of Paradise, of 26 thousand inhabitants. The flames have destroyed some 13,500 homes and it is still a threat. And because the cause of the fires has not yet been determined, some believe that the real source was direct-energy laser weapons fired from drones or satellites.
As we published, social networks were filled with laser images and videos that fell directly from the sky. It was then that the conspiracy theorists claimed that directed energy weapons (DEW) were being used to start the fires. Although there were also those who pointed out that this catastrophe would be a small attack before starting an extraterrestrial invasion. And maybe they are right since the cameras of an American television network recorded an unidentified flying object while following one of the fires in California.
UFOs in the California fire
People who followed the broadcast of wildfires in California through the US television network Sky 5, saw a strange unidentified flying object moving in the sky, while the planes helped in the extinction of the fires in Westlake Village, few kilometers from Los Angeles. At the bottom in the upper left corner, you can see how an object 'in the form of a cigar' appears behind the curtain of smoke created by the fires, as if it were hiding.
"It's the long object in the distance that interests, not the plane in the foreground," reads the description of the video shared by the YouTube channel 'Skywatch International'. "Some say it's an airplane or advertising banner. No details of the exact location, but if it is a ship, it is moving quickly. This video was sent to me very early this morning, and he recorded this object in the devastating California fire on his TV. Unfortunately, I do not have details of who sent it to me. "
As you can see in the video, the object in the form of a cigar slowly moves away from the devastation of the fire, while the news presenter comments on the progress of the fire. Shortly after several media echoed the images, many users on social networks said that it was clearly a UFO, very possibly of extraterrestrial origin, since it was traveling at a speed that did not correspond to any plane.
However, some pointed out that the strange object was not in the sky, but in the water, because Oroville Lake was in the background. In fact, the ellipsoidal shape of the object could be explained by the trail that the boats leave in the water. Other theories suggested that the cigar-shaped UFO was simply a flaw in the lens of the camera, which could explain the strange movements of the object.
It is even possible that it was an airship, since, as some residents have explained, they are usually seen in Westlake Village. But this theory was discarded quickly because the authorities did not allow the flight of other airships that were not the one of extinguishing fires.
No doubt the fires of California are given to talk about. And not because of the large number of deaths and devastation that they have left, but rather because of the real cause. As we have said before, the cause of the fire has not yet been determined, but Californian authorities believe that it was caused by a combination of dry weather and human activity or even by chance. However, conspiracy theorists do not believe in coincidences and neither accept that it is climate change or provoked. So there is only the possibility that it is directed energy weapons, extraterrestrial, or both.
Could California wildfires have been initiated by laser weapons fired from space by an extraterrestrial civilization?