Chavez: Another CIA assassination victim?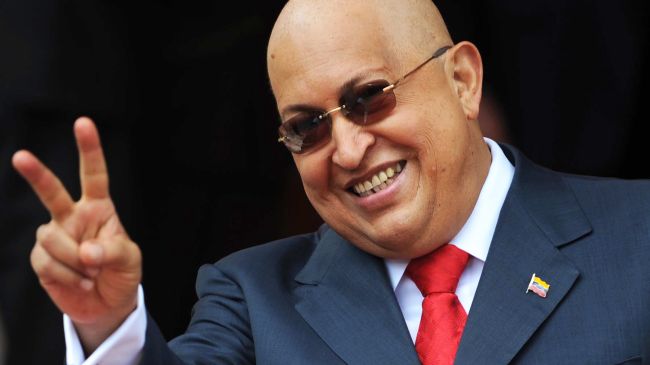 The Venezuelan president himself, before he died yesterday, wondered aloud whether the US government – or the banksters who own it – gave him, and its other leading Latin American enemies, cancer.
A little over a year ago, Chavez went on Venezuelan national radio and said: "I don't know but… it is very odd that we have seen Lugo affected by cancer, Dilma when she was a candidate, me, going into an election year, not long ago Lula and now Cristina… It is very hard to explain, even with the law of probabilities, what has been happening to some leaders in Latin America. It's at the very least strange, very strange."
Strange indeed… so strange that if you think Venezuela's Hugo Chavez, Brazilian President Dilma Rousseff, Paraguayan Fernando Lugo, and former Brazilian leader Luiz Inácio Lula da Silva – Latin America's top anti-US empire leaders – all just happened to contract cancer around the same time by sheer chance, you must be some kind of crazy coincidence theorist.
Am I 100% certain that the CIA killed Hugo Chavez? Absolutely not.
It could have been non-governmental assassins working for the bankers.
But any way you slice it, the masters of the US empire are undoubtedly responsible for giving Chavez and other Latin American leaders cancer. How do we know that? Just examine the Empire's track record.
Fidel Castro's bodyguard, Fabian Escalante, estimates that the CIA attempted to kill the Cuban president an astonishing 638 times. The CIA's methods included exploding cigars, biological warfare agents painted on Castro's diving suit, deadly pills, toxic bacteria in coffee, an exploding speaker's podium, snipers, poison-wielding female friends, and explosive underwater sea shells.
The CIA's assassination attempts against Castro were like a Tom and Jerry cartoon, with the CIA as the murderously inept cat, and the Cuban president as a clever and very lucky mouse. Some might even argue that Castro's survival, in the face of 638 assassination attempts by the world's greatest power, is evidence that El Presidente's communist atheism was incorrect, and that God, or at least a guardian angel, must have been watching over "Infidel Castro" all along.
Theology aside, the CIA's endless attempts on Castro's life provide ample evidence that US authorities will stop at nothing in their efforts to murder their Latin American enemies.
John Perkins, in his bestselling book Confessions of an Economic Hit Man, supplies more evidence that the bankers that own the US government routinely murder heads of state, using private assassins as well as CIA killers.
Perkins, during his career as an "economic hit man," gained first-hand knowledge about how the big international bankers maintain their empire in Latin America and elsewhere. Perkins' job was to visit leaders of foreign countries and convince them to accept loans that could never be paid back. Why? The bankers want to force these nations into debt slavery. When the country goes bankrupt, the bankers seize the nation's natural resources and establish complete control over its government and economy.
Perkins would meet with a targeted nation's leader and say: "I have a fist-full of hundred dollar bills in one hand, and a bullet in the other. Which do you want?" If the leader accepted the loans, thereby enslaving his country, he got the payoff. If he angrily chased Perkins out of his office, the bankers would call in the "asteroids" to assassinate the uncooperative head of state.
The "asteroids" are the world's most expensive and accomplished professional killers. They work on contract – sometimes to the CIA, sometimes to the bankers, and sometimes to wealthy private individuals. And though their specialty is causing plane crashes, they are capable of killing people, including heads of state, in any number of ways.
This isn't just speculation. John Perkins actually knows some of these CIA-linked professional killers personally. And he has testified about their murders of Latin American leaders. Confessions of an Economic Hit Man is dedicated to Perkins' murdered friends Gen. Torrijos of Panama and President Jaime Roldos of Ecuador. Both were killed by CIA-linked "asteroids" in engineered plane crashes.
Do CIA-linked killers sometimes induce cancer in their victims? Apparently they do. One notable victim: Jack Ruby (née Jack Rubenstein), a mobster who was himself a professional killer, and whose last hit was the choreographed murder of JFK-assassination patsy Lee Harvey Oswald in the basement of the Dallas Police Department. Ruby begged to be taken to Washington to tell the real story of the JFK murder, but instead died in prison, of a sudden and mysterious cancer, before he could reveal what he knew.
Have the CIA-bankster "asteroids" ever tried to kill Latin American leaders with cancer? The answer is an unequivocal "yes."
Edward Haslam's book Dr. Mary's Monkey proves what JFK assassination prosecutor Jim Garrison had earlier alleged: Child-molesting CIA agent David Ferrie, one of President Kennedy's killers, had experimented extensively with cancer-causing viruses for the CIA in his huge home laboratory. The purpose: To give Fidel Castro and other Latin American leaders cancer. (Ferrie himself was killed by the CIA shortly before he was scheduled to testify in court about his role in the JFK assassination.)
To summarize: We know that the bankers who own the US government routinely try to kill any Latin American leader who refuses to be their puppet. We know that they have mounted thousands of assassination attempts against Latin American leaders, including more than 600 against Castro alone. We know that they have been experimenting with cancer viruses, and killing people with cancer, since the 1960s.
So if you think Hugo Chavez died a natural death, I am afraid that you are terminally naïve.
A UFO is photographed in the Mars Gale Crater by the Rover Curiosity
The theory on the presence of artificial structures on Mars built by an intelligent alien race is not new. Over the years, innumerable photos of strange lights and other abnormal structures like pyramids and other buildings have attracted the attention of ufologists, according to whom buildings with complex architectures and other mysterious objects that seem to fly over the Martian surface would have been identified.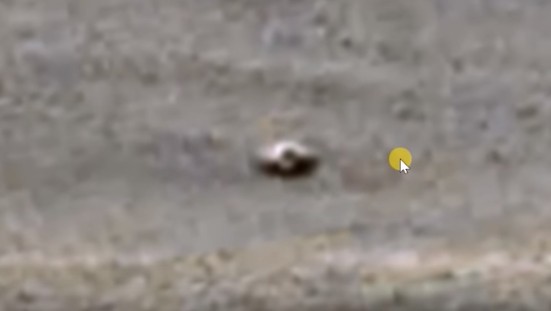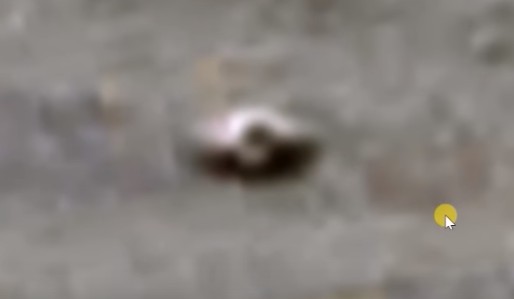 The video published on You Tube by Ufomania, shows a mysterious flying object (UFO), which seems to fly over the Martian surface. Is it perhaps an "alien drone or in any case a small reconnaissance aircraft"? Given the structure and shape of the mysterious aircraft, which appears to be discoidal, it looks like an alien probe that is observing the Rover Curiosity as it explores and documents the area of ​​the Crater Gale.
Also in the video a mysterious structure is also analyzed, a sort of building similar to a conical tower with a huge window. Ufomania, believes that it can be an alien base. For NASA, everything related to alien structures discovered on other planets must not be in the public domain.
There is photographic evidence that something was artificially built on Mars and other planets in the solar system. There are structures on the surface of the Red Planet found in countless images taken from space probes, such as MRO from NASA, which has been mapping Mars for a long time.
For conspiracy theorists, there is no doubt that on Mars and other planets in the solar system, hide ancient vestiges belonging to the ancient travelers of space, that is, a technologically advanced race (perhaps the Amunnaki?) that have colonized and built artificial structures that would have been difficult to detect.
General Steven Kwast (USAF): "Technology exists to Teleport Human Beings from Earth to any place"
Steven Lloyd Kwast is a retired United States Air Force lieutenant general who held a conference last month that seems to signal further that space will be the next major battlefield.
Steven Kwast's conference, which was held at the prestigious Hillsdale College, included comments that strongly suggest the possibility that the US military and its industry partners may have already developed next-generation technologies that have the potential to change drastically the aerospace field and human civilization, forever, as also reported by The Drive magazine in an extensive article on advanced space technology.
Between 11.55 – 12.10 minutes of the video you can see below, Kwast somehow bizarre claims that the United States currently has revolutionary technologies that could render current aerospace capabilities obsolete: " Technology is on engineering benches today. But most Americans and most members of Congress have not had time to really look into what is happening here. But I have had the benefit of 33 years of study and friendship with these scientists. This cutting-edge technology can be built today with a technological system that is not very evolutionary, suitable for transporting (or rather teleporting – DNA) any human being from anywhere on planet Earth, to any other place in less than an hour. "So, General Kwast, in his speech at Hillsdale College, clearly stated that STARGATE technology really exists.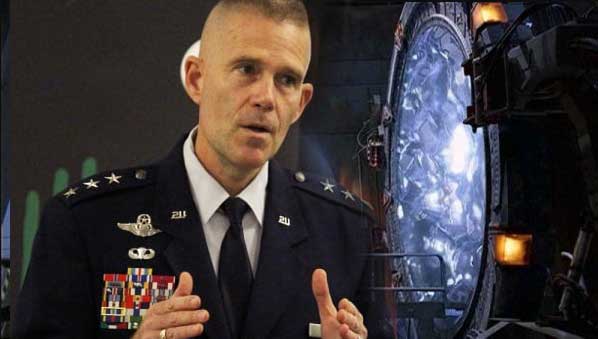 Dr. Dan Burisch, a former employee of the secret military forces of the United States, who also worked directly under the orders of the "Majestic 12" talks about these technologies. One of his most important statements relates to  "Stargate" or dimensional portals. They are devices made also on Earth, but with technology of extraterrestrial origin. According to Dr. Burisch, information on how to build the Stargates is in the Sumerian tables that were used to communicating with other extra-planetary civilizations.
Through this Stargate technology, any human being can access a wormhole and teleport from the Earth to anywhere else, even in space, on the Moon or on Mars. Dan describes a Stargate that is in Area 51 telling that next to this huge apparatus, there was a platform that allowed the object to be thrown inside the wormhole to travel to other stars, transporting people or materials from one place to another, instantly.
Again a conspiracy theory becomes a reality, and it has been shown that teleportation is not just fiction, it is a reality.
It also shows us how much governments hide, either for security or for following a dark agenda on the technology that exists today, which is much more advanced than we can imagine.
What do you think? Do you believe in Lieutenant General Kwast's words about teleportation? Have we been hiding this amazing technology? Leave your comment below.
The dinosaurs probably looked very different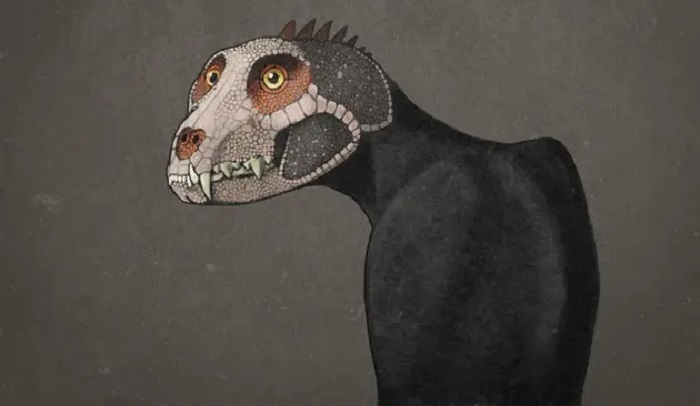 For many years, many artists and films have "recreated" dinosaurs based on their discovered skeletons.
Very little is known about dinosaurs. In particular, there is no practical information on what kind of skin they actually had, whether fully or partially covered with feathers, flakes or fur, what color they were.
In addition, based on fragmented skeletal bone findings, it is very difficult to understand how these animals actually moved and what was the percentage of their body fat.
Therefore, over the past decades, there have been cases where the tail parts are confused with the horns of the head. And a dinosaur, moving mainly on two hind legs, was described as walking on four limbs, etc.
The pictures below are examples of reconstructions of the appearance of the Megalosaurus, from an earlier to a later stage.
Because of all this, Turkish paleo-artist Cevdet Mehmet Kosemen decides to fantasize about "what will the look of modern animals look like if they are recreated mainly by their skeletons, as the dinosaur images are recreated".
The drawings turn out to be quite daunting, and according to one commenter – "nightmarish".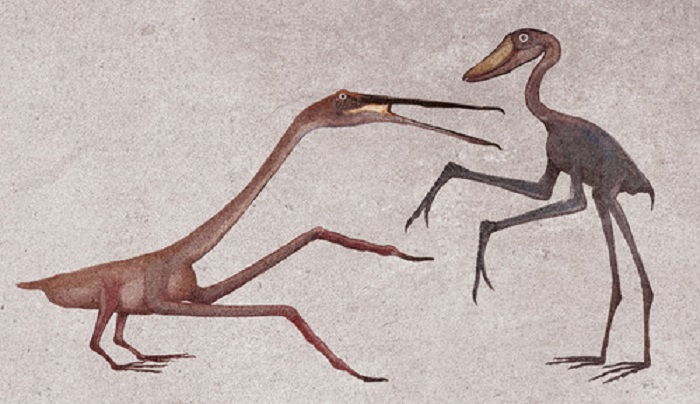 According to Kosemen, contemporary reconstructions of dinosaur appearance, especially in Hollywood films, are created by skeletons being simply "lined" with skin, without taking into account subcutaneous muscles, fat and other soft tissues.
For the first time, Kosemen's idea of ​​doing something similar came to light when he saw an X-ray of a crocodile on which his skeleton was clearly visible. In fact, this crocodile was quite large, but if it had been designed exactly according to the skeleton, it would have been a completely different reptile.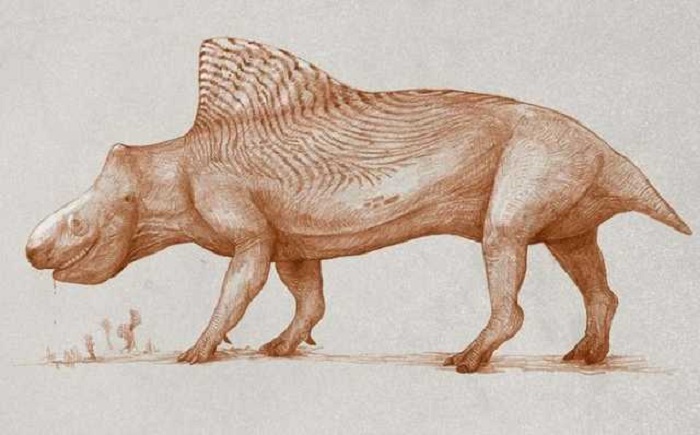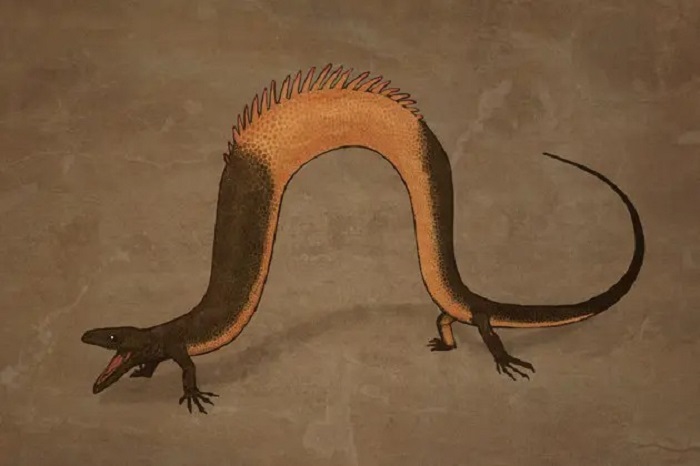 Kosemen believes that bare teeth in the jaws of dinosaurs are the most common mistake of artists. In many predatory reptiles, the teeth are mostly covered and rarely seen.