Candace Owens Responds To Black Students Who Feel They're Oppressed
The Facts:Candace Owens, a political activist, explains how some movements, like Black Lives Matter, are being used by the elite for a means to a political end. She explains important nuances about victim mentality that we all can truly consider.
Reflect On:Can we see how the current climate regarding racism, sexism, and other matters of contention are predominantly falsified narratives that are actually preventing us from coming together and growing?
Candace Owens is known as an American commentator and political activist. She is well known for her criticism of Black Lives Matter as well as the Democratic party. She is the Director of Communications at the conservative advocacy group Turning Point USA. In a recent talk she was giving to black youth (see video below), she responded this way to a disruptive group of audience members that represented Black Lives Matter:
I have yet to meet an Asian-American that walks around talking about the internment camps, and yet you will always find a black person talking about slavery…What is happening in the black community right now is, there is an ideological civil war happening. Black people that are focused on their past shouting about slavery and black people that are focused on their futures, ok? That's really what it comes down to.

I can guarantee you what you're seeing happening is victim mentality vs victor mentality…Victim mentality is not cool, I don't know why people like being oppressed…, "we're oppressed…four hundred years of slavery, Jim Crow…" which, by the way, none of you guys lived through, your grandparents did, and it's embarrassing that you utilize their history and you come in here with more emotion than they ever had when they were living through it. It's embarrassing, you're not living through anything right now, you're overly privileged Americans…I'm so ashamed at the way you guys are acting and the fact that you love being oppressed, I don't get it…You're not going to ever make me think that oppression is cool.
Trying To Help People Break The Illusion
She is trying to help the black community, and references the Black Lives Matter movement as an example of promoting a victim mentality. She states that these members are pawns for the Democratic Party and that they don't even realize it, while in the process they are ruining their lives for something they don't understand and which is "fundamentally false."
It's not hard to see how these movements have been used as a political ploy, in the same sense Russia has been used with regards to hacking the election, ultimately to slander and discredit Donald Trump. It's a false accusation many have bought into it.
I'm not even going to go into the Democratic Party at this time, more specifically the DNC which has participated in unfathomable corruption to the point where they should not be associated with Democrats or Republicans at all.
Candace is truly a breath of fresh air, and her message is something Collective Evolution has been writing about for a long time. A victimhood complex does absolutely nothing positive, and benefits nobody unless the victims are trying to use that complex as some sort of means to an end. That's why we see this so much in our politics, which is infused with fraud and corruption and operates mainly in self-interest rather than for the benefit of all.
Others just seem to love taking on that role and jumping on the bandwagon, without even thinking about it. What's worse is that these groups have tremendous support from mainstream media, which means the populace and the masses will follow with that perception.
Is this our domain of change? If so, if we keep participating in it every single year it doesn't seem that it's going to benefit anybody.
Movements Co-Opted By The Establishment
I believe movements like Black Lives Matter, as well as others like the Me Too movement, may have started out for noble reasons, but were easily co-opted to be used by the establishment in ways that divide people.
The War On Terror, for example, is a war that's been exposed as being based on false premises. While terrorism to some extent exists, the connection between these 'terrorist' groups and rogue parts of our government and intelligence agencies, as well as the whole entire western military industrial complex, is strong. The war on terror is used politically to impose our will on others. 9/11 is a perfect example, and so is what's transpired in Syria.
Our hearts are used and sparked to support movements like this, but if you really look at the outcomes, they ultimately do nothing but create more chaos and division. The polarities in these movements are not what they are presented to be, but created by those who cause chaos in order to propose their brand of solution. Without these problems existing, the United States would not be able to set up hundreds of military bases around the world and impose their political will on other governments.
Another example is the Black Panthers Movement, which has a long history of infiltration by intelligence agencies, in order to further spread more hate, separation and chaos. Any of these things create conflict, and justify a heightened national security state, among other things. It's well known that the American government actually hired black people to infiltrate these movements, not only to find out more and shut it down, but to stir up conflict as well and create issues within it as well, not to mention using racism like they've used religion.
The Black Lives matter is no different in this sense: it's not about equality and fairness, it's something that's beamed out and supported by the mainstream media in order to fulfill a political agenda, and also to create further divide amongst people. Such movements eventually are driven by the same hate, anger and attitudes as that which they claim they are fighting against.
The Rise Of Identity Politics
One profound strategy on the part of the establishment was to learn about and promote identity politics, which has served and continues to serve many useful purposes for them. Here is a quote from Mark Crispin, a professor of media studies from New York University:
It's interesting to note that Ford and Rockefeller and the other foundations with strong CIA connections started giving grants in the early 70s to study race and gender. It was a sudden move towards identity politics by these organisations and the theory is that the reason they did this was to balkanize the left and to prevent it from pursuing any kind of a class or economic analysis. (source)
Another important point made by Crispin is that rather than empowering a 'class' identity which supports unity, major academic institutions are instructed to promote the primacy of race and gender, to ensure that the establishment's agenda of 'polarization' is always fuelled.
New York University (NYU), one of the most prestigious and expensive institutions in the United States, likes to present itself as liberal and "diverse," and as an "institution without walls." Many of the school's departments, including history, sociology or anthropology, count leading representatives of postmodernism and identity politics among their faculty, and the promotion of race and gender as having primacy over class is, in many ways, the official school ideology.

However, behind this surface of "diversity" lie extensive ties to big business, the Democratic Party and the military. As this series will demonstrate, NYU is now closely integrated into the preparations for war against both Russia and China, and, along with that, in the efforts of both the state and the major corporations to conduct mass surveillance and censor free speech on the Internet.

It's a common tactic the global elite use, they take our good hearts and our desire for a better world, and use us as pawns to further prevent us from getting there. (source)
So you can see, there is a big issue to be discussed here that's hardly ever talked about, yet alone known, by those who support these movements, many of whom may be operating from a good place within. Jordan Peterson from the University of Toronto takes the side of Candace Owens for bringing attention to this mindset which he feels the universities should take much of the blame for:
Candace is commenting about the danger of adopting a victimization oppressor narrative, and it's a narrative that the hard left has really been pushing, everyone successful is an oppressor, and everyone else is a moral victim. To look at the world through a group identity lens, puts us back in a tribal situation and will produce conflicts…Candace is objecting to that, and rightly so, it's an unbelievably pernicious ideology, and the universities are to blame for distributing it in large part. (source)
Does Racism Even Exist?
Does racism exist today? Sure it does, but it's not nearly as bad as it's made out to be by mainstream media. People are not becoming enraged due to their own experience, but rather in-raged from what they are constantly viewing on television. Racism in our world is not at all comparable to what it once was. Being a minority myself, I have never experienced racism and I urge all those who question me to think about how many times in their own lives they've experienced oppression. Legit oppression, not something that's speculative.
Racism is also a learned behaviour, the only reason why some people are racist towards Muslims, for example, is because they think some are terrorists. Again, we all know where that narrative comes from.
Here's a great quote from Richard Enos, a colleague here at CE. I retrieved it from an article he published regarding the Antifa topic.
I personally don't know of anyone who supports White Nationalists, White Supremacists, the Ku Klux Klan, neo-Nazis, or other hate groups. Ideally, we should be completely ignoring any violent groups with such extremist ideologies. But there is a reason we have a hard time doing so. It is because it is these groups that get to star in the mainstream media circus and in the political discourse, at the exclusion of the vast majority of citizens who are moderate, reasonable, and have legitimate grievances. Isn't it farcical that we are still talking about the Ku Klux Klan? That they still supposedly 'exist' on their archaic agenda?
To be perfectly honest, I'm not even sure if many of the people that go out to protest and counter-protest in public are necessarily ardent supporters of their respective group's fundamental ideologies. I believe many are paid mercenaries. Others may be looking for an opportunity to vent their own suppressed anger.
We live in a world full of opportunity, and to assume everybody who is not part of your 'race' in a higher position is constantly scheming against you and not providing you with opportunity is ridiculous. Again, this does not mean racism does not exist in our world, but the extent it's been taken too is completely false and ridiculous.
The prison system, for example, might be a great way to create awareness about "racism and slavery," not pointing fingers at someone like Donald Trump who is clearly not racist.
We must start seeing how much of what the government (or in this case the deep state) is doing with regards to violent protests, and counter-protests is complicit with the way these protests are being used to prevent us from actually dealing effectively with real issues. The way black oppression is presented by the mainstream media is not a real issue, and seems to be a complete distraction. Protesters in this case might be creating problems, instead of combating them.
Programmed To Be Offended
You cannot even have a conversation with most members of these groups about it, because if you bring up this narrative, they instantaneously become offended, and are not willing to listen to nor think about what you have to say. Founder of Collective Evolution Joe Martino wrote an article about how we're systematically being trained to be offended by everything we see:
There is also a role being played by the Deep State and the media, who want to maintain control over the population as we become more self aware. To prevent us from raising these deeper internal questions, the focus is being brought back to the external. It's being brought to things like race, gender, our appearance, the words we use, who's right, who's wrong, and who we can judge and for what reason. We're being systematically taught how NOT to change. And it's being done through innocent memes, articles, videos, and even loving intention at times, all lacking deeper thought.
Can we see how much of what the government is doing with regards to violent protests and counter-protests is complicit with the way these protests are being used to prevent us from dealing effectively with the real issues?
Perpetuated By Media
The only reason so many people are talking about problems of racism is because most of mainstream media has perpetuated it. A statement from Morgan Freeman comes to mind here, one of the best ways to combat racism is to stop talking about it. We need to stop referring to people as black, white, Jewish, etc, and simply refer to them as human beings.
Making gender, race, and other factors like these highly significant is a tool for the global elite to continue to their campaign of massive perception manipulation. They've even used religion as an excuse to prolong war, maintaining control while putting money and in their own pockets. This is evident by the ongoing promotion through mainstream media of the supposedly organic, self-created 'Islamic State,' which in fact is a pure creation of investment dollars, equipment, and training by the CIA and the western military alliance. Have we finally figured out that these rich, well-funded groups are not grassroots organizations that represent some kind of domestic agenda?
Time To Drop The Polarities
The truth is, with regards to any issue in your life, if you have an "us and them" mentality you will not progress, but instead will only create more hardships in your own life, and a response from an opposing side, thus creating more opposing views. Life begins when we start looking at our hardships as opportunities for growth and development. What's worse is that a lot of these hardships that many are apparently facing in America, don't even exist as we are made to believe they do.
The world is full of wonderful people, and today, most of these people are not racist, and are very accepting. Ask yourself, how many racist people have you met in your own life, and how often have you experienced racism? We must be careful in our advocacy for quality among different races/genders, as our minds are constantly manipulated about the issue. In fact, we must be suspicious of ALL attempts to make us 'choose sides,' to engage in the fight, to identify with a certain polarity. Below is video of Joe going into some important points a little deeply with regards to political labels and race issues.
The Takeaway
The takeaway here is to recognize how media is trying to manipulate us and use race and gender issues to simply further their agenda. What's worse is that our own hearts and our own perception is constantly manipulated, and people are somewhat brainwashed while at the same time being inspired to get involved in something they believe is a just cause.
How much of what we do is dictated by the media? How many of our beliefs are generated by mainstream media when it comes to certain issues and events? How much do the global elite actually care about these issues, when they seem to only be using them for political gain and reputation-bashing?
While racism and sexism are not to be condoned, our world is not as violent, racist, and sexist as it's made out to be in 2019. This is a perception fostered by mainstream media for a certain agenda, and the more widely we realize this, the less power the establishment will have over our perception.
Research confirms that "near death experience" is not an illusion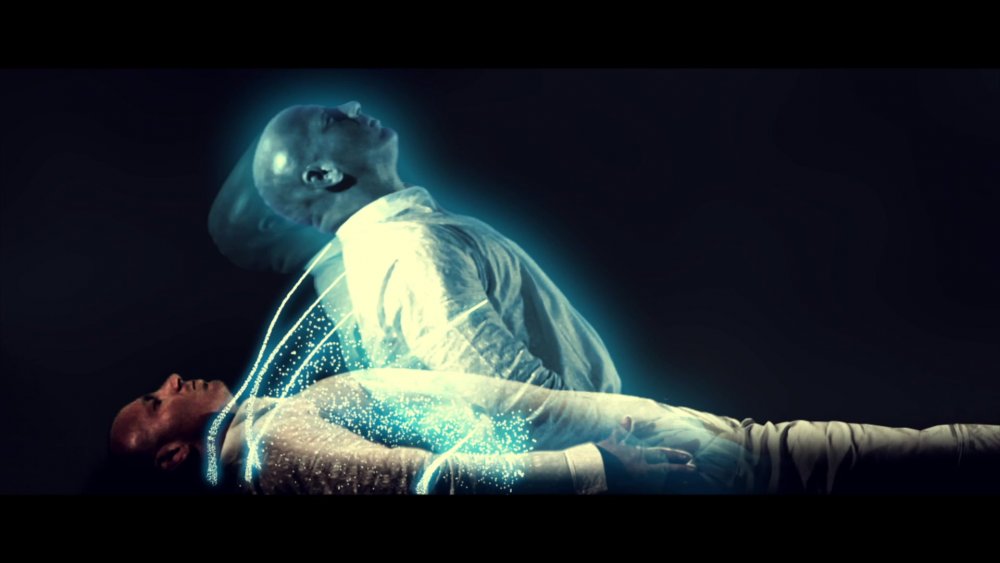 Dr. Alexander Batthyany, a professor of psychology at the University of Vienna, has studied thousands of cases of near-death experiences. Human thinking ability has nothing to do with the brain.
Near death experience case study
Dr. Batthyany and others collected thousands of complete cases describing near-death experiences , and recorded in detail the content of the near-death's private prosecution and doctor's consultation.
Doctors ask dozens of questions about what the patient sees (visual), what he hears (hearing), what he thinks (consciousness and thinking), life background (such as religious beliefs, life experience), etc., such as "Have this experience before Do you?", "Do you see the light?", "Who do you talk about your death experience?", "Do you believe in your death experience?", etc., to judge and evaluate the credibility of the patient's narration of the near death experience Degree and the patient's mental state after death (whether normal, etc.).
Dr. Batthyany said that the results of the study are reliable and fully confirm that the near-death experience is a real mental activity rather than an illusion. He also said that research methods have certain limitations, which will lead to underestimation of the proportion of near-death experiences.
Extremely credible near-death experiences
Dr. Batthyany explained that due to the limitations of the method, cases are likely to be missed, so the actual rate of near death experience should be higher.
Dr. Batthyany explained how he and his colleagues analyzed thousands of cases by compiling and integrating medical records into a resource library (such as the NDERF website), and then using search terms related to vision (vision) or cognition (such as "See" (saw) or "thought"> search for related medical records and score them according to visual or cognitive content, and then further narrow the scope of the study, such as selecting near-death experience cases with detailed medical records. This screening method based only on search terms is likely to miss cases where there is no such vocabulary in the expression.
Dr. Batthyany said that the near-death experience cases are highly credible. They considered that thousands of cases with near-death experiences are likely to have false reports, but in the process of sorting and analyzing, they noticed that only 1% of near-death cases were deleted due to validity.
Therefore, Dr. Batthyany believes that even if there are still false cases, the number is not enough to affect the overall conclusion.
Evidence of the phenomenon
In addition to these near-death experience studies, Dr. Batthyany also pointed out that the phenomenon of back light also shows that the phenomenon of thinking consciousness is extremely complex, even in the case of severe deterioration of brain function, there can be active thinking.
Dr. Batthyany studies the back-to-light phenomenon in patients with Alzheimer's disease. Among patients with Alzheimer's disease (ie, Alzheimer's disease), some people have been completely incoherent for many years, but suddenly showed a marked improvement or normal thinking shortly before their death. This is what is commonly referred to as "return to light".
According to the current neurological concept, as the brain function of Alzheimer's patients gets worse and worse, their thinking performance should be that their memory and various thoughts and feelings are becoming more and more lost, and there is even no human thinking at all.
However, the actual situation is just the opposite. The whole state of mind of Alzheimer's patients may suddenly become intact like a spark burst.
"Psychological Vision" of the Blind
In fact, there is also a phenomenon of "mindsight" or "mind intuition" which also illustrates the independence of thinking. "Psychovision" refers to the sight of a blind person who reports during a near-death experience.
Kenneth Ring of the University of Connecticut found that among 21 blind cases who reported near-death experiences, 15 blind people described seeing the scene and had vision.
Dr. Batthyany pointed out that some scientists believe that near-death experiences are hallucinations produced by human neurophysiological processes. However, "in this study, the results of near-death experience, rebirth, and psycho-visual phenomena suggest that patients experience near-death experiences when their condition deteriorates, die, or have no neurological activity, and it is common."
Therefore, Dr. Batthyany concluded that even when the brain function changes or even the electrical activity of the brain stops (the EEG is flat), there is still a clear sense of self, complex visual images, and clear mental activities. And other thinking phenomena.
Even though back-lighting and psychological vision are very rare phenomena, the countless examples of near-death experiences are enough to illustrate the problem.
Dr. Batthyany wrote:
"Our research results show that the visual scene, mental state and self-awareness that people continue to appear in the near-death experience are a rule rather than an exception."
What people see after clinical death: Stories from survivors that they would rather forget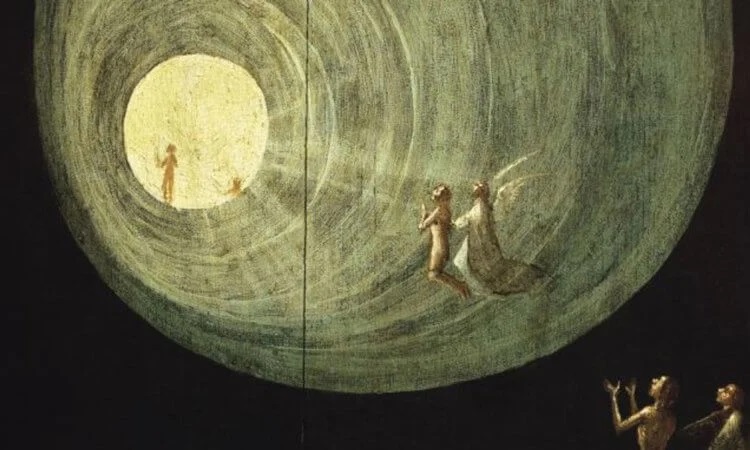 Humanity still does not know much about death. Of course, it's easy to write it off as "nothingness," but what if in reality everything is a little more complicated? In the selection below – ten creepy stories "from the other world" from people who survived clinical death.
Recently, the user Aidanmartin3 asked near-death survivors on Reddit to describe what it was like. The post quickly went viral, with hundreds of people sharing their stories in the comments.
I was about fifteen years old. Climbed onto the kitchen counter to grab something from the top cabinet, but slipped and fell headlong onto the marble floor. The next thing I remember is walking barefoot on water. Then I look to the right, I see a very bright light and a hand, as if calling me. I go to her and suddenly realize how peaceful and relaxed I am. Like the best deep sleep ever. Then I said to myself: "Dude, this is so cool, I would never wake up." And then all of a sudden everything disappears, and I wake up because of my mother, who is crying over me.By that time, I was already numb, cold, pulseless and even managed to urinate in my pants. As an atheist who does not believe in all this, I often think about that case.

Cule4444
My father died for a short while and then said that at that time he was walking along a long corridor to the door. But when he was about to open it, his father felt himself being "sucked" into his own body

Whiskeynostalgic
He died of an overdose for several minutes.In reality, there was nothing. It's just darkness and an incomprehensible period of time. It was almost like waking up after hanging out all night and feeling like a horse kicked in the chest.

Th30xygen
It seemed to me that I was kind of floating in a long tunnel and I felt very tired. I remember how I fell asleep then and had a dream that I was in the kitchen of my childhood home, and dad was preparing breakfast. I heard turmoil and chaos at one end, and at the other, there was a warm light that seemed soothing. But then all of a sudden I ended up in the chaos of the emergency room.

Free_Hat_McCullough
The story of my ex-girlfriend's mom. Her heart stopped for 28 minutes. The doctors had already told the family that she had left, and even brought in a priest to bless the room. But in the end she returned. She said that she recalls running around the field with a little girl, who, according to the woman, was her niece, in the dress in which she was buried.

CastingPouch
I heard a loud, high-pitched noise telling me that I am still too young to die. Then he got even higher, and I saw a bright light and woke up. The ambulance driver was shining a flashlight in my eyes

Workerhard62
Anaphylactic reaction to the deadly sting of the Irukandji jellyfish. I saw this white glow and how I soared up, then my family and the doctors and nurses who were saving me. Came back and felt a lot of pain

Georgestarr
It felt as if my body was being filmed on a CCTV camera from a third person. Then the camera gradually moved away and rose. I became very cold and began to hear loud clanking sounds. Woke up in an ambulance to the sound of a gurney bouncing on a rough road. It was so surreal. Since then I have not been afraid of death, to be honest. It was almost six years ago, but I still think about that case several times a month.

Hemptations
I was hit by a car. I could see everything, blood had not yet got into my eyes. I heard all the commotion. I felt myself being pushed in the back, and then doing artificial respiration … After that I felt only the first beats of the heart and how the blood flowed through my body. The pain began to build up with renewed vigor, and then everything went black

Outsider531
I was pronounced dead three times. But "after death" I have never seen anything. At least i don't remember

Amihuman159
Psilocybin mushrooms sprout in the blood of an 'experimental' patient
US doctors described the story of a man who tried to relieve depression with psilocybin mushrooms in an unconventional way. He injected an intravenous infusion of mushrooms, causing the mushrooms to continue to multiply in his blood and cause multiple organ failure. The case was reported in the Journal of the Academy of Consultation-Liaison Psychiatry.
Many drugs that people traditionally use as psychedelics are increasingly becoming the focus of medical attention. Some of them have already been repurposed and started clinical trials: for example, micro-doses of LSD have proven to be at least safe in the case of Alzheimer's disease, and psilocybin has helped patients with  migraines and  depression. Often in such experiments we are talking about microdosing – that is, the mass of the substance is not enough for a psychoactive effect.
The story of an American who decided to experiment on his own was described by doctors led by Curtis McKnight of Creighton University School of Medicine. According to relatives, the 30-year-old American suffered from bipolar disorder, but shortly before the incident stopped taking his prescribed medications and suffered from alternating states of mania and depression.
When he stumbled upon research on the potential benefits of psychedelics, he boiled psilocybin mushrooms and injected the filtered solution into his vein. A few days after this experiment, relatives found him in a lethargic state with jaundice, diarrhea and bloody vomiting and took him to the hospital.
Doctors discovered the patient had a problem with multiple organs at once: acute renal failure, liver damage, tachycardia, and low blood saturation and ionic imbalance. He was prescribed droppers to normalize the composition of the blood, vasoconstrictors to raise blood pressure, antibiotics and antifungal drugs. Despite this, he developed septic shock and DIC (excessive blood clotting) and needed plasmapheresis. Only eight days later he was discharged from the intensive care unit, and at the time of publication of the article he had already been in the hospital for 22 days.
In the patient's blood tests, in addition to the Brevibacillus bacteria , there were also Psilocybe cubensis fungi  – the same ones from which he injected himself intravenously. Apparently, due to insufficient filtration of the solution, the fungi entered the bloodstream and multiplied there, causing intoxication and multiple organ failure.
The authors of the work note that this is not the first such case – at least in the 80s of the 20th century, doctors already described a patient with similar symptoms after an intravenous injection. Therefore, McKnight and coauthors warn their colleagues: since psychedelics are increasingly used as a medicine (at the end of 2020, they began to legalize it in the United States), it is important to remind patients of the inadmissibility of self-therapy. Intravenous administration can be dangerous – doctors still do not know if it has the same psychoactive effect as the classical methods of administration.