Candace Owens Responds To Black Students Who Feel They're Oppressed
The Facts:Candace Owens, a political activist, explains how some movements, like Black Lives Matter, are being used by the elite for a means to a political end. She explains important nuances about victim mentality that we all can truly consider.
Reflect On:Can we see how the current climate regarding racism, sexism, and other matters of contention are predominantly falsified narratives that are actually preventing us from coming together and growing?
Candace Owens is known as an American commentator and political activist. She is well known for her criticism of Black Lives Matter as well as the Democratic party. She is the Director of Communications at the conservative advocacy group Turning Point USA. In a recent talk she was giving to black youth (see video below), she responded this way to a disruptive group of audience members that represented Black Lives Matter:
I have yet to meet an Asian-American that walks around talking about the internment camps, and yet you will always find a black person talking about slavery…What is happening in the black community right now is, there is an ideological civil war happening. Black people that are focused on their past shouting about slavery and black people that are focused on their futures, ok? That's really what it comes down to.

I can guarantee you what you're seeing happening is victim mentality vs victor mentality…Victim mentality is not cool, I don't know why people like being oppressed…, "we're oppressed…four hundred years of slavery, Jim Crow…" which, by the way, none of you guys lived through, your grandparents did, and it's embarrassing that you utilize their history and you come in here with more emotion than they ever had when they were living through it. It's embarrassing, you're not living through anything right now, you're overly privileged Americans…I'm so ashamed at the way you guys are acting and the fact that you love being oppressed, I don't get it…You're not going to ever make me think that oppression is cool.
Trying To Help People Break The Illusion
She is trying to help the black community, and references the Black Lives Matter movement as an example of promoting a victim mentality. She states that these members are pawns for the Democratic Party and that they don't even realize it, while in the process they are ruining their lives for something they don't understand and which is "fundamentally false."
It's not hard to see how these movements have been used as a political ploy, in the same sense Russia has been used with regards to hacking the election, ultimately to slander and discredit Donald Trump. It's a false accusation many have bought into it.
I'm not even going to go into the Democratic Party at this time, more specifically the DNC which has participated in unfathomable corruption to the point where they should not be associated with Democrats or Republicans at all.
Candace is truly a breath of fresh air, and her message is something Collective Evolution has been writing about for a long time. A victimhood complex does absolutely nothing positive, and benefits nobody unless the victims are trying to use that complex as some sort of means to an end. That's why we see this so much in our politics, which is infused with fraud and corruption and operates mainly in self-interest rather than for the benefit of all.
Others just seem to love taking on that role and jumping on the bandwagon, without even thinking about it. What's worse is that these groups have tremendous support from mainstream media, which means the populace and the masses will follow with that perception.
Is this our domain of change? If so, if we keep participating in it every single year it doesn't seem that it's going to benefit anybody.
Movements Co-Opted By The Establishment
I believe movements like Black Lives Matter, as well as others like the Me Too movement, may have started out for noble reasons, but were easily co-opted to be used by the establishment in ways that divide people.
The War On Terror, for example, is a war that's been exposed as being based on false premises. While terrorism to some extent exists, the connection between these 'terrorist' groups and rogue parts of our government and intelligence agencies, as well as the whole entire western military industrial complex, is strong. The war on terror is used politically to impose our will on others. 9/11 is a perfect example, and so is what's transpired in Syria.
Our hearts are used and sparked to support movements like this, but if you really look at the outcomes, they ultimately do nothing but create more chaos and division. The polarities in these movements are not what they are presented to be, but created by those who cause chaos in order to propose their brand of solution. Without these problems existing, the United States would not be able to set up hundreds of military bases around the world and impose their political will on other governments.
Another example is the Black Panthers Movement, which has a long history of infiltration by intelligence agencies, in order to further spread more hate, separation and chaos. Any of these things create conflict, and justify a heightened national security state, among other things. It's well known that the American government actually hired black people to infiltrate these movements, not only to find out more and shut it down, but to stir up conflict as well and create issues within it as well, not to mention using racism like they've used religion.
The Black Lives matter is no different in this sense: it's not about equality and fairness, it's something that's beamed out and supported by the mainstream media in order to fulfill a political agenda, and also to create further divide amongst people. Such movements eventually are driven by the same hate, anger and attitudes as that which they claim they are fighting against.
The Rise Of Identity Politics
One profound strategy on the part of the establishment was to learn about and promote identity politics, which has served and continues to serve many useful purposes for them. Here is a quote from Mark Crispin, a professor of media studies from New York University:
It's interesting to note that Ford and Rockefeller and the other foundations with strong CIA connections started giving grants in the early 70s to study race and gender. It was a sudden move towards identity politics by these organisations and the theory is that the reason they did this was to balkanize the left and to prevent it from pursuing any kind of a class or economic analysis. (source)
Another important point made by Crispin is that rather than empowering a 'class' identity which supports unity, major academic institutions are instructed to promote the primacy of race and gender, to ensure that the establishment's agenda of 'polarization' is always fuelled.
New York University (NYU), one of the most prestigious and expensive institutions in the United States, likes to present itself as liberal and "diverse," and as an "institution without walls." Many of the school's departments, including history, sociology or anthropology, count leading representatives of postmodernism and identity politics among their faculty, and the promotion of race and gender as having primacy over class is, in many ways, the official school ideology.

However, behind this surface of "diversity" lie extensive ties to big business, the Democratic Party and the military. As this series will demonstrate, NYU is now closely integrated into the preparations for war against both Russia and China, and, along with that, in the efforts of both the state and the major corporations to conduct mass surveillance and censor free speech on the Internet.

It's a common tactic the global elite use, they take our good hearts and our desire for a better world, and use us as pawns to further prevent us from getting there. (source)
So you can see, there is a big issue to be discussed here that's hardly ever talked about, yet alone known, by those who support these movements, many of whom may be operating from a good place within. Jordan Peterson from the University of Toronto takes the side of Candace Owens for bringing attention to this mindset which he feels the universities should take much of the blame for:
Candace is commenting about the danger of adopting a victimization oppressor narrative, and it's a narrative that the hard left has really been pushing, everyone successful is an oppressor, and everyone else is a moral victim. To look at the world through a group identity lens, puts us back in a tribal situation and will produce conflicts…Candace is objecting to that, and rightly so, it's an unbelievably pernicious ideology, and the universities are to blame for distributing it in large part. (source)
Does Racism Even Exist?
Does racism exist today? Sure it does, but it's not nearly as bad as it's made out to be by mainstream media. People are not becoming enraged due to their own experience, but rather in-raged from what they are constantly viewing on television. Racism in our world is not at all comparable to what it once was. Being a minority myself, I have never experienced racism and I urge all those who question me to think about how many times in their own lives they've experienced oppression. Legit oppression, not something that's speculative.
Racism is also a learned behaviour, the only reason why some people are racist towards Muslims, for example, is because they think some are terrorists. Again, we all know where that narrative comes from.
Here's a great quote from Richard Enos, a colleague here at CE. I retrieved it from an article he published regarding the Antifa topic.
I personally don't know of anyone who supports White Nationalists, White Supremacists, the Ku Klux Klan, neo-Nazis, or other hate groups. Ideally, we should be completely ignoring any violent groups with such extremist ideologies. But there is a reason we have a hard time doing so. It is because it is these groups that get to star in the mainstream media circus and in the political discourse, at the exclusion of the vast majority of citizens who are moderate, reasonable, and have legitimate grievances. Isn't it farcical that we are still talking about the Ku Klux Klan? That they still supposedly 'exist' on their archaic agenda?
To be perfectly honest, I'm not even sure if many of the people that go out to protest and counter-protest in public are necessarily ardent supporters of their respective group's fundamental ideologies. I believe many are paid mercenaries. Others may be looking for an opportunity to vent their own suppressed anger.
We live in a world full of opportunity, and to assume everybody who is not part of your 'race' in a higher position is constantly scheming against you and not providing you with opportunity is ridiculous. Again, this does not mean racism does not exist in our world, but the extent it's been taken too is completely false and ridiculous.
The prison system, for example, might be a great way to create awareness about "racism and slavery," not pointing fingers at someone like Donald Trump who is clearly not racist.
We must start seeing how much of what the government (or in this case the deep state) is doing with regards to violent protests, and counter-protests is complicit with the way these protests are being used to prevent us from actually dealing effectively with real issues. The way black oppression is presented by the mainstream media is not a real issue, and seems to be a complete distraction. Protesters in this case might be creating problems, instead of combating them.
Programmed To Be Offended
You cannot even have a conversation with most members of these groups about it, because if you bring up this narrative, they instantaneously become offended, and are not willing to listen to nor think about what you have to say. Founder of Collective Evolution Joe Martino wrote an article about how we're systematically being trained to be offended by everything we see:
There is also a role being played by the Deep State and the media, who want to maintain control over the population as we become more self aware. To prevent us from raising these deeper internal questions, the focus is being brought back to the external. It's being brought to things like race, gender, our appearance, the words we use, who's right, who's wrong, and who we can judge and for what reason. We're being systematically taught how NOT to change. And it's being done through innocent memes, articles, videos, and even loving intention at times, all lacking deeper thought.
Can we see how much of what the government is doing with regards to violent protests and counter-protests is complicit with the way these protests are being used to prevent us from dealing effectively with the real issues?
Perpetuated By Media
The only reason so many people are talking about problems of racism is because most of mainstream media has perpetuated it. A statement from Morgan Freeman comes to mind here, one of the best ways to combat racism is to stop talking about it. We need to stop referring to people as black, white, Jewish, etc, and simply refer to them as human beings.
Making gender, race, and other factors like these highly significant is a tool for the global elite to continue to their campaign of massive perception manipulation. They've even used religion as an excuse to prolong war, maintaining control while putting money and in their own pockets. This is evident by the ongoing promotion through mainstream media of the supposedly organic, self-created 'Islamic State,' which in fact is a pure creation of investment dollars, equipment, and training by the CIA and the western military alliance. Have we finally figured out that these rich, well-funded groups are not grassroots organizations that represent some kind of domestic agenda?
Time To Drop The Polarities
The truth is, with regards to any issue in your life, if you have an "us and them" mentality you will not progress, but instead will only create more hardships in your own life, and a response from an opposing side, thus creating more opposing views. Life begins when we start looking at our hardships as opportunities for growth and development. What's worse is that a lot of these hardships that many are apparently facing in America, don't even exist as we are made to believe they do.
The world is full of wonderful people, and today, most of these people are not racist, and are very accepting. Ask yourself, how many racist people have you met in your own life, and how often have you experienced racism? We must be careful in our advocacy for quality among different races/genders, as our minds are constantly manipulated about the issue. In fact, we must be suspicious of ALL attempts to make us 'choose sides,' to engage in the fight, to identify with a certain polarity. Below is video of Joe going into some important points a little deeply with regards to political labels and race issues.
The Takeaway
The takeaway here is to recognize how media is trying to manipulate us and use race and gender issues to simply further their agenda. What's worse is that our own hearts and our own perception is constantly manipulated, and people are somewhat brainwashed while at the same time being inspired to get involved in something they believe is a just cause.
How much of what we do is dictated by the media? How many of our beliefs are generated by mainstream media when it comes to certain issues and events? How much do the global elite actually care about these issues, when they seem to only be using them for political gain and reputation-bashing?
While racism and sexism are not to be condoned, our world is not as violent, racist, and sexist as it's made out to be in 2019. This is a perception fostered by mainstream media for a certain agenda, and the more widely we realize this, the less power the establishment will have over our perception.
Russian Military Colonel Publishes An Article Claiming Human & Animal Telepathy Is 100 Percent Real
The Facts:The Russian Ministry of Defense published an article about the existence of military parapsychology in Russian military techniques, with which you can penetrate into the thoughts of the enemy, hack computer programs, and communicate telepathically.
Reflect On:Why is this type of science studied at the highest levels of various governments, yet ridiculed and not studied at all within the mainstream?
Is telepathy real? It's hard to argue against it; in fact, I would say that it's not really up for debate. That being said, when it comes to topics like these, the field is polluted with a bad reputation given its association with magic, superstition and 'pseudoscience,' terms that often come from those who condemn the subject without ever really looking into it. The evidence for the existence of telepathy is actually quite overwhelming, and in many cases, much stronger than most other areas of science.
Dr. Jessica Utts is a great person to bring up, as I've done many times before, to hammer this fact home. She is the Chair of the Department of Statistics at the University of California, Irvine. In 1999, she published a paper showing how the statistical significance with regards to results seen from studies under the realm of parapsychology (telepathy, remote viewing, etc) are stronger than some of the studies used to approve some medications. In a recent interview, she emphasized the following.
"What convinced me was just the evidence, the accumulating evidence as I worked in this field and I got to see more and more of the evidence. I visited the laboratories, even beyond where I was working to see what they were doing and I could see that they had really tight controls… and so I got convinced by the good science that I saw being done. And in fact I will say as a statistician I've consulted in a lot of different areas of science; the methodology and the controls on these experiments are much tighter than any other area of of science where I've worked." (source)
Why is it that these topics are not touched by mainstream academia, yet studied at the highest levels of government? Multiple governments all over the world have been studying this phenomenon for decades, and a lot has been declassified. Take the remote viewing program that was conducted by the US government/CIA and Stanford University, for example.
After its declassification in 1995, or at least its partial declassification, the Department of Defense and those involved revealed an exceptionally high success rate.
To summarize, over the years, the back-and-forth criticism of protocols, refinement of methods, and successful replication of this type of remote viewing in independent laboratories has yielded considerable scientific evidence for the reality of the [remote viewing] phenomenon. (source)
The latest example comes from Russia, as their Ministry of Defence recently published an article about the existence and study of parapsychology within the Russian military. The article explains how these techniques are and were used to penetrate the thoughts of the enemy (mind-reading) as well as to hack into enemy computer systems. The article is titled "Super Soldier for the Future Wars" and was published in the Defense Army magazine.
The article was written by Colonel Nikolai Poroskov, who explained that they use parapsychological techniques like telepathy for combat purposes, revealing secrets, disclosing locations, etc… He even discloses that Russian specialists have learned telepathy by working with dolphins.
As a note to readers, we here at Collective Evolution do not condone the use of animals for any type of experimentation. There is no information on the conditions of these experiments, but we are assuming they were captured for military purposes, which is extremely sad and heart-breaking.
Poroskov writes:
"They mentally gave the animals the commands that they carried out. Similar practiced by the famous trainer Durov. The technique, as it turned out, is applicable to humans. Moreover, the impact was even possible on the technique. With an effort of thought you can, for example, shoot down computer programs, burn crystals in generators, eavesdrop on a conversation, or break television and radio broadcasts and communications. Good luck ended with such experiments as reading a document lying in a safe, even if it is in a foreign language that we do not speak; identification of individuals belonging to the terrorist network; identifying potential candidates for terrorist groups," the statement reads. (source)
Quite astonishing, isn't it? Parapsychology seems to be the largest known threat to any type of secrecy, doesn't it? I found the reference to hacking computers quite interesting. Can telepathy really be used for purposes like hacking electronic equipment? I did some more digging and found an interesting document inside of the CIA's electronic reading room with regards to the Soviet Union.
Here's a quote from the document:
The Soviet Union is well aware of the benefits and applications of parapsychology research. In 1963, a Kremilin edict apparently gave top priority to biological research, which in Russia includes parapsychology. The major impetus behind the Soviet drive to harness the possible capabilities of telepathic communication, telekinetics, and bionics is said to come from the Soviet military and the KGB. Today it is reported that the USSR has twenty or more centres for the study of parapsychological phenomena, with an annual budget estimated in 1967 at over 13 million dollars and reported to be as high as 21 million dollars.
Today, we know that trillions of dollars have gone into black budget programs in the United States, many of which likely deal with parapsychology, as they have in the past.
The document also states:
There are reports that the Soviets are training their cosmonauts in telepathy to back-up their electronic equipment while in outer space. One of these back-up schemes is known to involve coded telepathic messages. This method was previously demonstrated in March 1967, when a coded telepathic message was flashed from Moscow to Leningrad. The involvement of astronauts or cosmonauts in telepathy experiments is not necessarily unprecedented. In February 1971, during the Apollo 14 flight to the moon, astronaut Edgar Mitchell made 150 separate attempts to project his thoughts from inside the space capsule back to an individual on earth. The results of the Apollo 14 experiments have been well-documented in detail and are published in the Journal of Parapsychology. (source)
Deeper Black Budget Discussion On CETV
Again, these programs lie within the realm of the black budget and are highly classified. Who knows how far ahead of the mainstream world they truly are?
CETV is a platform we created in order to combat the censorship and demonetization we have been facing over the past few years. On episode 4 of The Collective Evolution Show on CETV, we discussed the black budget in much greater detail. Below is a clip exploring the missing money from the black budget and special access programs, explaining where the money is going and what exactly it's being used for.
You can become a member of CETV, get access to the full show and many others, and support conscious media here.
The Takeaway
Human consciousness and parapsychology should not only be studied for the purposes of learning new defence tactics. Humans have great potential, and there is still so much that we have yet to discover about ourselves. What needs to change is the intention behind these discoveries.
Magnesium Puts Psychiatric Drugs to Shame for Depression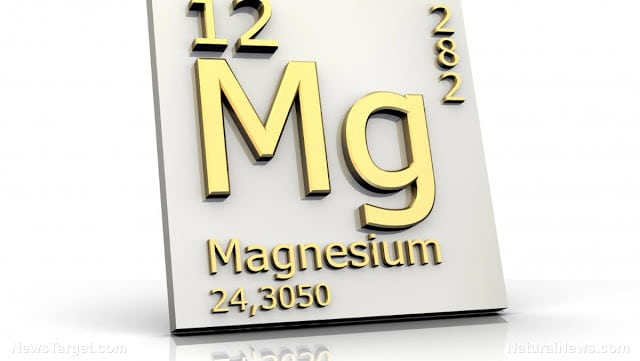 (Sayer Ji) A powerful clinical study shows that pennies worth of magnesium a day provides an effective, safe, affordable alternative to dangerous and relatively ineffective pharmaceutical antidepressants.
Depression is one of the most widely diagnosed conditions of our time, with over 3 million cases in the U.S. every year, and 350 million believed affected worldwide.1 Conventional medicine considers antidepressant drugs first-line treatments, including the newly approved injected postpartum drug costing $34,000 a treatment, to the tune of a 16 billion dollars in global sales by 2023. Despite their widespread use, these drugs are fraught with a battery of serious side effects, including suicidal ideation and completion — the last two things you would hope to see in a condition that already has suicidality as a co-morbidity. For this reason alone, natural, safe, and effective alternatives are needed more than ever before.
While research into natural alternatives for depression is growing daily — GreenMedInfo.com's Depression database contains 647 studies on over 100 natural substances that have been studied to prevent or treat depression — it is rare to find quality human clinical research on the topic published in well-respected journals. That's why a powerful study published in PLOS One titled, "Role of magnesium supplementation in the treatment of depression: A randomized clinical trial," is so promising. Not only is magnesium safe, affordable, and easily accessible, but according to this recent study, effective in treating mild-to moderate symptoms of depression.
While previous studies have looked at the association between magnesium and depression,2-7 this is the first placebo-controlled clinical study to evaluate whether the use of over-the-counter magnesium chloride (248 mg elemental magnesium a day for 6 weeks) improves symptoms of depression.
The study design was a follows:
" An open-label, blocked, randomized, cross-over trial was carried out in outpatient primary care clinics on 126 adults (mean age 52; 38% male) diagnosed with and currently experiencing mild-to-moderate symptoms with Patient Health Questionnaire-9 (PHQ-9) scores of 5–19. The intervention was 6 weeks of active treatment (248 mg of elemental magnesium per day) compared to 6 weeks of control (no treatment). Assessments of depression symptoms were completed at bi-weekly phone calls. The primary outcome was the net difference in the change in depression symptoms from baseline to the end of each treatment period. Secondary outcomes included changes in anxiety symptoms as well as adherence to the supplement regimen, appearance of adverse effects, and intention to use magnesium supplements in the future. Between June 2015 and May 2016, 112 participants provided analyzable data."
The study results were as follows:
"Consumption of magnesium chloride for 6 weeks resulted in a clinically significant net improvement in PHQ-9 scores of -6.0 points (CI -7.9, -4.2; P<0.001) and net improvement in Generalized Anxiety Disorders-7 scores of -4.5 points (CI -6.6, -2.4; P<0.001). Average adherence was 83% by pill count. The supplements were well tolerated and 61% of participants reported they would use magnesium in the future. Similar effects were observed regardless of age, gender, baseline severity of depression, baseline magnesium level, or use of antidepressant treatments. Effects were observed within two weeks. Magnesium is effective for mild-to-moderate depression in adults. It works quickly and is well tolerated without the need for close monitoring for toxicity."
For perspective, conventional antidepressant drugs are considering to generate an "adequate or complete treatment response" with a PHQ-9 score "decrease of 5 points or more from baseline." At this level of efficacy, their recommended action is: "Do not change treatment; conduct periodic follow-up." The magnesium's score of -6.0 therefore represents the height of success within conventional expectations for a complete response, which is sometimes termed "remission." In contradistinction, conventional antidepressant drugs result in nearly half of patients discontinuing treatment during the first month, usually due to their powerful and sometimes debilitating side effects.8
To summarize the main study outcomes:
There was a clinically significant improvement in both Depression and Anxiety scores.
61% of patients reported they would use magnesium in the future.
Similar effects occurred across age, gender, severity of depression, baseline magnesium levels, or use of antidepressant treatments.
Effects were observed within two weeks.
The study authors concluded:
"Magnesium is effective for mild-to-moderate depression in adults. It works quickly and is well tolerated without the need for close monitoring for toxicity."
Beyond Depression: Magnesium's Many Health Benefits and Where To Source It
Magnesium is a central player in your body's energy production, as its found within 300 enzymes in the human body, including within the biologically active form of ATP known as MG-ATP. In fact, there have been over 3,751 magnesium binding sites identified within human proteins, indicating that it's central nutritional importance has been greatly underappreciated.
Research relevant to magnesium has been accumulating for the past 40 years at a steady rate of approximately 2,000 new studies a year. Our database project has indexed well over 100 health benefits of magnesium thus far. For the sake of brevity, we will address seven key therapeutic applications for magnesium as follows:
Fibromyalgia: Not only is magnesium deficiency common in those diagnosed with fibromyalgia, 9,10 but relatively low doses of magnesium (50 mg), combined with malic acid in the form of magnesium malate, has been clinically demonstrated to improve pain and tenderness in those to which it was administered.11
Atrial Fibrillation: A number of studies now exist showing that magnesium supplementation reduce atrial fibrillation, either by itself, or in combination with conventional drug agents.12
Diabetes, Type 2: Magnesium deficiency is common in type 2 diabetics, at an incidence of 13.5 to 47.7% according to a 2007 study. 13 Research has also shown that type 2 diabetics with peripheral neuropathy and coronary artery disease have lower intracellular magnesium levels. 14 Oral magnesium supplementation has been shown to reduce plasma fasting glucose and raising HDL cholesterol in patients with type 2 diabetes.15 It has also been shown to improve insulin sensitivity and metabolic control in type 2 diabetic subjects.16
Premenstrual Syndrome: Magnesium deficiency has been observed in women affected by premenstrual syndrome.17 It is no surprise therefore that it has been found to alleviate premenstrual symptoms of fluid retention, 18 as well as broadly reducing associated symptoms by approximately 34% in women, aged 18-45, given 250 mg tablets for a 3-month observational period.20 When combined with B6, magnesium supplementation has been found to improve anxiety-related premenstrual symptoms.19
Cardiovascular Disease and Mortality: Low serum magnesium concentrations predict cardiovascular and all-cause mortality.21 There are a wide range of ways that magnesium may confer its protective effects. It may act like a calcium channel blocker,22it is hypotensive,23 it is antispasmodic (which may protect against coronary artery spasm),24 and anti-thrombotic.25 Also, the heart muscle cells are exceedingly dense in mitochondria (as high as 100 times more per cell than skeletal muscle), the "powerhouses" of the cell," which require adequate magnesium to produce ATP via the citric acid cycle.
Migraine Disorders: Blood magnesium levels have been found to be significantly lower in those who suffer from migraine attacks.26,27 A recent Journal of Neural Transmission article titled, "Why all migraine patients should be treated with magnesium," pointed out that routine blood tests do not accurately convey the true body magnesium stores since less than 2% is in the measurable, extracellular space, "67% is in the bone and 31% is located intracellularly."28The authors argued that since "routine blood tests are not indicative of magnesium status, empiric treatment with at least oral magnesium is warranted in all migraine sufferers." Indeed, oral magnesium supplementation has been found to reduce the number of headache days in children experiencing frequent migranous headaches,29and when combined with l-carnitine, is effective at reducing migraine frequency in adults, as well.30
Aging: While natural aging is a healthy process, accelerated aging has been noted to be a feature of magnesium deficiency,31especially evident in the context of long space-flight missions where low magnesium levels are associated with cardiovascular aging over 10 times faster than occurs on earth.32 Magnesium supplementation has been shown to reverse age-related neuroendocrine and sleep EEG changes in humans.33 One of the possible mechanisms behind magnesium deficiency associated aging is that magnesium is needed to stabilize DNA and promotes DNA replication. It is also involved in healing up of the ends of the chromosomes after they are divided in mitosis.34
It is quite amazing to consider the afformentioned side benefits of magnesium consumption or supplementation within the context of the well-known side effects of pharmaceutical approaches to symptom management of disease. On average, conventional drugs have 75 side effects associated with their use, including lethal ones (albeit sometimes rare). When considering magnesium's many side benefits and extremely low toxicity, clearly this fundamental mineral intervention (and dietary requirement) puts pharmaceutical approaches to depression to shame.
Best Sources of Magnesium In The Diet
The best source of magnesium is from food, and one way to identify magnesium-containing foods are those which are green, i.e. chlorophyll rich. Chlorophyll, which enable plants to capture solar energy and convert it into metabolic energy, has a magnesium atom at its center. Without magnesium, in fact, plants could not utilize the sun's light energy.
Magnesium, however, in its elemental form is colorless, and many foods that are not green contain it as well. The point is that when found complexed with food cofactors, it is absorbed and utilized more efficiently than in its elemental form, say, extracted from limestone in the form of magnesium oxide.
The following foods contain exceptionally high amounts of magnesium. The portions described are 100 grams, or a little over three ounces.
Rice bran, crude (781 mg)
Seaweed, agar, dried (770 mg)
Chives, freeze-dried (640 mg)
Spice, coriander leaf, dried (694 mg)
Seeds, pumpkin, dried (535 mg)
Cocoa, dry powder, unsweetened (499 mg)
Spices, basil, dried (422 mg)
Seeds, flaxseed (392 mg)
Spices, cumin seed (366 mg)
Nuts, brazilnuts, dried (376 mg)
Parsley, freeze-dried (372 mg)
Seeds, sesame meal (346 mg)
Nut, almond butter (303 mg)
Nuts, cashew nuts, roasted (273 mg)
Soy flour, defatted (290 mg)
Whey, sweet, dried (176 mg)
Bananas, dehydrated (108 mg)
Millet, puffed (106 mg)
Shallots, freeze-dried (104 mg)
Leeks, freeze-dried (156 mg)
Fish, salmon, raw (95 mg)
Onions, dehydrated flakes (92 mg)
Kale, scotch, raw (88 mg)
Fortunately, for those who need higher doses, or are not inclined to consume magnesium rich foods, there are supplemental forms commonly available on the market. Keep in mind, for those who wish to take advantage of the side benefit of magnesium therapy, namely, its stool softening and laxative properties, magnesium citrate or oxide will provide this additional feature.
For those looking to maximize absorption and bioavailability magnesium glycinate is ideal, as glycine is the smallest amino acid commonly found chelated to magnesium, and therefore highly absorbable.
Source:
https://wakeup-world.com/2019/04/29/magnesium-puts-psychiatric-drugs-to-shame-for-depression/
Mandela Effect – Analysis of a Worldwide Phenomenon
ANNOUNCING PUBLICATION OF NEW MANDELA EFFECT BOOK by TS Caladan
(TWB Press)
After months of researching the Mandela Effect, which consisted of reading about it online, talking to people, but mainly viewing THOUSANDS of YouTube videos…
I've changed (excuse the pun). I've went from skeptic to non-skeptic in time, under the weight of evidence. If the masses feel comfortable in believing Mandela is only miss-remembering, mistaken memories by a lot of unclear people, then let them. You'll never convince born-skeptics…because they won't look into it. Why would they bother, waste their time, when they already know what this new craze, so-called "phenomenon" is and can easily explain it?
The masses (sometimes not the majority) can only see it differently: they are under a Black Magic spell. Yet. Every Mandela cynic and debunker can point to the "facts," the "stats," the histories and what's right in front of us as "proof" that we of the Mandela Community are wrong or crazy or stupid.
Doesn't feel good being told: "You're wrong!" or confused, now, does it? Maybe we shouldn't demand/insist one way or the other? Who really has the mistaken memories or the mistaken view of reality? "Who is seeing and believing the illusion?" is an intriguing question.
Basically, there are two kinds of people: 1) Those that believe there's magic in the world. 2) Those that are confident there is no magic in the world. Or, those that think a blade of grass can unnaturally be made to change and others who are sure that it is impossible. We believe what has FOUNDATION to us, what seems sensible and toss away "absurdities" into the Fantasy Bin. Maybe we have the wrong Foundations? The wrong, narrow education? Possibly. To understand the truth or what's really going on…
You need lessons in Science "Fiction"? It's not fantasy. Predictive Programming. Elites, who control our Media and "entertainment," have been telling us about what they've planned (Mandela) for a long time. Some of us are only realizing this now. Maybe our fundamental education and experiences should have included SF stories that inspired us to fly in dreams, to the furthest reaches of the Imagination? Outer Limits? Twilight Zones? That is, if you wanted to create, innovate, invent, mature or progress technically, mentally and spiritually? Grow and extend yourself outside of boxes, limits? To know or discover truth…we have to see beyond, beyond the surface of things in front of our eyes. It's always been that way, long before the Mandela Wave struck 5 years ago and pushed the world and us to the Dark Side, virtually overnight. Maybe they're doing this via technology they've kept from us, perverted Tesla Technology (they've done before)?
The sharp, clear message of 'Mandela Effect – analysis of a worldwide phenomenon' is an extraordinary, other-worldly explanation, beyond mistaken memories. An incredible transformation has occurred to our physical universe. What is even more incomprehensible is the fact that relatively few people would believe it, relatively few can see the changes and are certain: "It's always been that way." Not so fast.
I was sure the original Mandela was not a true Mandela Effect, but only at first, before I examined what the Effect was. Because…we all know history, right? We all know the story of Nelson Mandela: imprisoned by South African government in the '80s, then released and became a world hero and President of the country that had imprisoned him. A wide spectrum of oddities has made me alter my stance. Now I'm sure at least one parallel world has been made to intersect with the Old World we all knew, like a 'Reboot' game has descended upon us and changed our world and many people in it.
But not to everyone. Possibly, in the other reality, people distinctly remember Nelson Mandela dying in prison because he did die in prison? An alternate reality. Maybe?
The Mandela Community isn't a collection of weirdos with mistaken memories. Because they remember just about the same universe, the same other world where C3P0 was always all-gold, there was always Jiffy and never JIF, Ed McMahon worked for Publisher's Clearing House, and on and on it goes. Berenstain Bears were Jewish and "the" was Smokey Bear's middle name. It was always 'Looney Toons,' but now it was always 'Looney Tunes'? M.E. people have good memories.
Far from all the Mandela YT items online are real and true. Some ARE stupidity and ignorance, such as "Crosby, Stills and Nash" now have a new member: Neil Young! No, that's the Village People and the Jacksons. Or, now, there are "hats" on Easter Island statues, when truth is: It was always one row of them and not every stone giant. Uranus and Neptune always had faint rings, it simply wasn't common knowledge. False rumors and misconceptions are not true Mandelas. Bogie never said, "Play it again, Sam." Captain Kirk never said, "Beam me up, Scotty." This is trivia and not Mandelas.
Why do millions of people remember South America 1000 miles west from where it is today and Panama Canal went west to east, not more north and south? RESIDUE evidence exists of that other world, our lost Old World, where Costa Rica and Gibraltar were islands. But not today. They've been "magically" attached to the mainland. This baffles many who knew it and experienced it differently.
Products have inexplicably changed their designs and NAMES! They would never name-change for no good reason. They build brands over decades. These are not product upgrades or normal changes over time.
We could be wrong and mistaken of small, obscure things, but not famous lines in movies and well-known songs. So much has altered and a New World, a Dark-Universe is now upon us, as if we've switched with our negative counterparts, such as we've seen in Star Trek's "Mirror" universe or almost every movie, series ('Stranger Things,' etc.).
My new book is a collection of the best examples of the Mandela Wave and global changes that will defy and discombobulate any skeptic. Even our bodies have changed from what they were, so said doctors and nurses. False Mandelas have definitely been "thrown into the Bullshit Bin." Weeded out. The book includes the classic contradictions, paradoxes, their descriptions and analysis, somewhat like 'Ripley's Believe It or Not' books. Also there's many new discoveries you've never heard previously.
I found answers. It was highly unexpected.
I discovered evidence on my own to answer:
WHO IS DOING THIS TO US? I think I know WHY. I am not sure HOW, there are many theories on that point. But I believe I've followed the evidence and know the answer to a very important question: WHEN? When did the Mandela Wave strike and warp our more-positive world into its negative counterpart? 'Tidy Cat' to 'Tidy Cats.'
Five years ago. Read how I came to that conclusion. I believe that was when Mars, the Moon, ancient and recent monuments, paintings, changed, when the Great Pyramid "magically" switched places with Khefren and was suddenly closer to Cairo! When the Statue of Liberty moved off Ellis Island and re-positioned itself on Liberty Island.
The shocker to any student of the Mandela Effect is a realization that this explains:
Why are there suddenly giant statues on Earth now that very few remember? New ancient ruins on land and under the sea?
Why are there gigantic Jesus statues and their complete histories few people are familiar with?
New islands, cities, countries have appeared and their full histories? Yet, again, this is news to a large number of people.
Land changes, unnatural/geographical changes reported over and over by natives of those nations. They know their own country and have repeatedly said borders, etc., are not the same as what they were only a few years ago.
Why do U.S. state borders also appear different to a portion of the population? Two Michigans? Minnesota with a "spike" into Canada? Not to a lot of people.
So much has simply materialized, and only has been known to exist in the last 5 years. The "Flying Saucer" Cetiya Temple with 300,000 golden Buddhas that's stood in Thailand for 50 years? Or entire Tartarian Age, now, according to old maps and amazing early photos that stun about everybody! Advanced building techniques in Civil War times? Tesla tech in architecture long before Tesla? It's absolute bullshit. Or I should say: Mud-Floods and historical "re-sets" and phenomenal photos no one remembers did not exist in our Old Reality! There the maps are and unbelievable photography and films BEFORE there should have been such photography and films. Phenomenal old cities, (Tartary) empires, that never previously existed, yet there they are. This is a new ancient past and recent past that have been placed over everything, like a New Skin.
Believe it or not.
If you have a strong memory associated with a lost reality of the Old World, that's been "burned into your brain," nothing in the universe is going to tell you: you are wrong or crazy or mistaken. If Jiffy, and not Skippy, was your favorite, you know it existed.
I was scolded as a child and told: "Remember the 4th Commandment. Honor thy mother and father," by my parents. They weren't wrong or mistaken. The Parent-Commandment was fourth. Now by all records, today, it's fifth. Guess it's not that important to obey parents, anymore?
I know for a fact Secondo Pia was commissioned by the Pope to first photograph the Shroud of Turin in 1902. I've talked about it enough and even mentioned my accurate facts on at least one radio show. But, gee, if you checked the new "facts," the date was 1898 (along with more advanced photography).
The Challenger disaster could not have happened in January of 1986, as records say today. I have vivid memories discussing it with a person who was out of my life a year earlier. I'm not mistaken. This perfectly jives with kids who saw it in class, and they remember it happened before that date. Exactly like my experience.
I know the Moon has drastically changed. "Man in the Moon" appearance is now gone. "Lady of the Moon" in profile was always there, but she was more northeast, up and away. Today, she's front and center, right in the middle of the Moon. Old records, old movies, documentaries, tell us it's always been that way. Mandela people who remember, know it's not true, even though all the physical evidence reports it's true.
One more Warrior Woman has suddenly come to be; she stands atop DC's Capitol building. We're supposed to believe Thomas Crawford created this 20′ bronze woman with sword, shield, helmet, and it's stood there over this famous building since 1863?! At the height of chauvinism, a woman symbolized a soldier? No way. Why is this new to so many? There she stands in old films like 'Day the Earth Stood Still' or anytime D.C. was invaded. It was a flag. Also, there's the Lincoln Memorial. Abe never made a fist before, but there it is in reality and in black and white newsreels, etc.
All the true Mandelas are connected and I believe can be traced to ENGLAND (CERN, other portals, etc.) and back to the end of 2015. It probably happened in waves. But something quite, bloody extraordinary occurred. There wouldn't be millions of "mistaken people" and conflicts in every department. Suddenly. Never before has there ever been a memory-clash to such a mass-scale! If BS: There wouldn't be a consistency in the Other World, that's been gone/lost for years now, and slowly fades away from memory. A new high-tech method to send us to war and cause even more chaos in the global empire? A nasty machine that performs Harry Potter wizardry?
There isn't much I agree with religious fundamentalists; I'm a scientist to their 17th Century views. But they know their Bibles. There is no doubt. There is no debate or Mandela question in any corner of the Church. They KNOW the King James has changed! Investigate! The KJV Bible was published in 1612. Now, it's changed to the "Prince James" Bible, published in 1611. Queen Elizabeth, before Genesis, is praised in the intro, which is impossible. Even if the mega-praise was meant for Elizabeth the First, not Second, she had nothing to do with the English translation. She died and James of Scotland became King. He was never Prince James. Today. There are all the PJV Bibles. Now they have become Dark Bibles of such perversion and "Devil-Speak." Investigate~
Now Moses is displayed in old sculptures and paintings with HORNS? Didn't you know God's bare butt has been on the Sistine ceiling for 500 years? [Exodus 33:23]. What was Michelangelo thinking? No, it hasn't. Just appeared…
If you've examined the "mountain" of Mandela evidence and still maintain: Nothing strange is going on, that's your choice. The very least you might have to consider, if we are not inside a holographic TRON game and losing: We seem to be in a M. Knight Shyamalan movie, because huge numbers of the world's population have recently been BIRDBOXED, supremely.
Question remains: Are we seeing the environment that always was, or a new reality, an illusion and fabrication of what was real? Here and there, it's different. Glitches in the Matrix?
I was the biggest opponent of the "Flat-Earth" idea, presently, and in any passed life. But. I've gone through a change in thought: It might not be a Flat-Earth…
It might be a whole new universe that's flat? Digital? A Flat-Universe. Maybe?
Look at the clues. See if anything makes sense these days: Why are jets now mounted on wings like headlights and have never been securely fastened under wings? Never been Chevy Camero, always been Camaro? Question things; search memories. Anything in the Old (Mandela) World familiar to you? But mainly: let's stay positive. Don't switch to your negative polarity, or your evil twin. Good behaviors, not bad.
Study the Mandela Effect, openly. See how product names you think, and still think, are spelled one way, are really spelled completely different than what you had thought. You're not wrong. There's been some odd, real changes to our world. It was mad and crazy before. We had no idea of truth, real history, science, and so much more…
We'll never know now.
"DEDICATED TO THE OLD WORLD, that should never be forgotten."
Find out how to get a copy of 'MANDELA EFFECT – analysis of a worldwide phenomenon.' Published by TWB Press in Colorado. Signed, numbered copies will be available very soon by the author (free shipping).
Contact Tray: [email protected]