Cancer in a Can: The Shocking True Story of how 'Pringles' are Made
By Dr. Mercola
To understand the nature of Pringles and other stackable chips, forget the notion that they come from actual potatoes in any recognizable way.

The Pringles Company (in an effort to avoid taxes levied against "luxury foods" like chips in the UK) once even argued that the potato content of their chips was so low that they are technically not even potato chips.

So if they're not made of potatoes, what are they exactly?

The process begins with a slurry of rice, wheat, corn, and potato flakes that are pressed into shape.
This dough-like substance is then rolled out into an ultra-thin sheet cut into chip-cookies by a machine.
According to io9:
"The chips move forward on a conveyor belt until they're pressed onto molds, which give them the curve that makes them fit into one another.
Those molds move through boiling oil … Then they're blown dry, sprayed with powdered flavors, and at last, flipped onto a slower-moving conveyor belt in a way that allows them to stack. From then on, it's into the cans … and off towards the innocent mouths of the consumers."
I suspect nearly everyone reading this likely enjoys the taste of potato chips. However, they are clearly one of the most toxic processed foods you can eat—whether they're made from actual potato shavings or not.
Potato Chips are Loaded with Cancer-Causing Chemical
One of the most hazardous ingredients in potato chips is not intentionally added, but rather is a byproduct of the processing.
Acrylamide, a cancer-causing and potentially neurotoxic chemical, is created when carbohydrate-rich foods are cooked at high temperatures, whether baked, fried, roasted or toasted. Some of the worst offenders include potato chips and French fries, but many foods cooked or processed at temperatures above 212°F (100°C) may contain acrylamide. As a general rule, the chemical is formed when food is heated enough to produce a fairly dry and brown/yellow surface.
Hence, it can be found in:
Potatoes: chips, French fries and other roasted or fried potato foods Grains: bread crust, toast, crisp bread, roasted breakfast cereals and various processed snacks Coffee; roasted coffee beans and ground coffee powder. Surprisingly, coffee substitutes based on chicory actually contains 2-3 times MORE acrylamide than real coffee
How Much Acrylamide are You Consuming?
The federal limit for acrylamide in drinking water is 0.5 parts per billion, or about 0.12 micrograms in an eight-ounce glass of water. However, a six-ounce serving of French fries can contain 60 micrograms of acrylamide, or about FIVE HUNDRED times over the allowable limit.
Similarly, potato chips are notoriously high in this dangerous chemical. So high, in fact, that in 2005 the state of California actually sued potato chip makers for failing to warn California consumers about the health risks of acrylamide in their products. A settlement was reached in 2008 when Frito-Lay and several other potato chip makers agreed to reduce the acrylamide levels in their chips to 275 parts per billion (ppb) by 2011, which is low enough to avoid needing a cancer warning label.
The 2005 report "How Potato Chips Stack Up: Levels of Cancer-Causing Acrylamide in Popular Brands of Potato Chips," issued by the California-basedEnvironmental Law Foundation (ELF), spelled out the dangers of this popular snack. Their analysis found that all potato chip products tested exceeded the legal limit of acrylamide by a minimum of 39 times, and as much as 910 times! Some of the worst offenders at that time included:
Cape Cod Robust Russet: 910 times the legal limit of acrylamide Kettle Chips (lightly salted): 505 times Kettle Chips (honey dijon): 495 times
Beware: Baked Chips May Be WORSE than Fried!
If you think you can avoid the health risks of potato chips by choosing baked varieties, which are typically advertised as being "healthier," think again. Remember that acrylamide is formed not only when foods are fried or broiled, but also when they are baked. And according to U.S. Food and Drug Administration (FDA) data on acrylamide levels in foods, baked chips may contain more than three timesthe level of acrylamide as regular chips!
Interestingly, the same trend holds true for other foods, too, which suggests that baking processed potatoes at high temperature may be one of the worst ways to cook them. For instance, according to the FDA's data, Ore Ida Golden Fries contained 107 ppb of acrylamide in the regular fried version and 1,098 when baked. So remember, ALL potato chips contain acrylamide, regardless of whether they are natural or not; baked or fried. Likewise, they will ALL influence your insulin levels in a very negative way.
Acrylamide is Not the Only Danger
Acrylamide is not the only dangerous genotoxic compound formed when food is heated to high temperatures.
A three-year long EU project, known as Heat-Generated Food Toxicants (HEATOX), whose findings were published at the end of 2007, found there are more than 800 heat-induced compounds, of which 52 are potential carcinogens. In addition to their finding that acrylamide does pose a public health threat, the HEATOX scientists also discovered that you're far less likely to ingest dangerous levels of the toxin when you eat home-cooked foods compared to industrially or restaurant-prepared foods.
Additionally, the HEATOX findings also suggest that although there are ways to decrease exposure to acrylamide, it cannot be eliminated completely.
According to their calculations, successful application of all presently known methods would reduce the acrylamide intake by 40 percent at the most—which makes me wonder whether chip manufacturers have really succeeded at this point in reducing acrylamide levels to within legal limits… There's no updated data as of yet, so there's no telling whether they've been able to comply with the 2005 settlement.
For more in-depth information about acrylamide, I recommend reading the online report Heat-generated Food Toxicants, Identification, Characterization and Risk Minimization. In general however, just remember that cooking food at high temperatures is ill advised. A few of the most well-known toxins created in high-temperature cooking include:
Heterocyclic Amines (HCAs): These form when meat is cooked at high temperatures, and they're also linked to cancer. In terms of HCA, the worst part of the meat is the blackened section, which is why you should always avoid charring your meat, and never eat blackened sections.
Polycyclic Aromatic Hydrocarbons (PAHs): When fat drips onto the heat source, causing excess smoke, and the smoke surrounds your food, it can transfer cancer-causing PAHs to the meat.
Advanced Glycation End Products (AGEs): When food is cooked at high temperatures (including when it is pasteurized or sterilized), it increases the formation of AGEs in your food. When you eat the food, it transfers the AGEs into your body. AGEs build up in your body over time leading to oxidative stress, inflammation and an increased risk of heart disease, diabetes and kidney disease.
The Search for a "Healthful" Chip Continues…
Like a modern-day search for the Holy Grail, chip manufacturers keep searching for methods to improve the image of their health-harming but profitable snacks. For example, by the end of 2011, about half of Pepsi's Frito-Lay brand snacks will be reformulated with all-natural ingredients. The switch is part of PepsiCo's master plan to tap into the healthy foods market share. The Wall Street Journal recently reported the company hopes to boost their nutrition business from $10 billion to $30 billion by 2020.
The company will remove dietary hazards like monosodium glutamate (MSG), replacing it with natural seasonings, such as molasses and paprika. Artificial colors will be replaced with beet juice, purple cabbage and carrots. All in all, about different 60 snacks are scheduled to get an all-natural makeover.
This is certainly a good example of how consumer demand can alter the direction of food manufacturers in a positive way.
The reformulated chips may end up being less bad for you than the original formulations. However, chips will never be truly healthful. All-natural chips may be the lesser of two evils, but if consumed regularly, they will still push your health in the wrong direction… There's no getting away from the fact that modern plagues such as cancer, heart disease, obesity, and diabetes have a dietary component, and potato chips and French fries will always be a losing bet if you want to avoid becoming another disease statistic.
How to Avoid Heat-Induced Toxins in Your Diet
Ideally, you should consume foods that are raw or minimally processed to avoid these types of toxic byproducts—the more raw food, the better. My nutrition plan emphasizes the need for at least one-third of your foods to be consumed raw. Personally, I consume about 80 percent of my food raw, and I find it is one of the most important factors that help keep me healthy.
It may take you awhile to switch over to a less processed diet, but throwing out the most obvious culprits would be a great start.
These would include: French fries and potato chips, All sodas (both regular and diet, as artificial sweeteners may be more problematic than fructose, Doughnuts
Healthy Eating Made Easy
Aside from creating potentially toxic byproducts, cooking and processing also depletes the food of valuable micronutrients, which is another reason for eating as much raw food as possible. This includes protein sources such as eggs. Raw whole eggs from organic, pastured chickens are an incredible source of high-quality nutrients that many are deficient in. Raw milk is another good example of a food that is beneficial in its raw state but becomes harmful after it is pasteurized.
By opting for foods that will benefit your health, such as raw, preferably organic and/or locally-grown vegetables, organic grass-fed meats, healthy oils, raw dairy, nuts and seeds, you can change your health for the better. These are the foods that are truly natural, and quite easy to prepare once you get the hang of it.
For a step-by-step guide to make the transition to a healthier diet as simple and smooth as possible, simply follow the advice in my optimized nutrition plan.
Remember, eating fresh whole foods is the "secret" to getting healthier, losing weight and really enjoying your food. It's unfortunate that so many are under the mistaken belief that it's "next to impossible" to create a meal without processed foods. Bruce Weinstein and Mark Scarbrough tackle this issue head-on in their book Real Food Has Curves, which is a great starting point to "relearn" the basics of how to enjoy and prepare real food.
Once you get used to it, you'll find you can whip up a healthful meal from scratch in the same amount of time it would have taken you to drive down the street to pick up fast food. The main difference will be greater satisfaction, both physically and mentally, and perhaps even financially, as processed foods typically end up being more expensive than cooking from scratch.
Raised by Wolves: Microsoft has been tasked with developing a global digital passport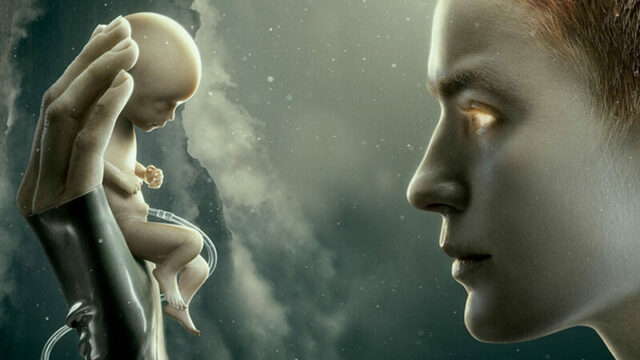 According to the Hill, a coalition of medical and technology organizations is working to develop a digital COVID-19 vaccination passport that will allow businesses, airlines and countries to check whether people have received the vaccine.
The vaccination initiative, announced Thursday, is developing technology to confirm vaccinations, with the likelihood that some governments will require people to provide proof of their vaccinations to enter the country.
The organization hopes the technology will enable people to "demonstrate their health to safely return to travel, work, school and life, while protecting the privacy of their data."
The initiative, which includes members such as Microsoft, Oracle and the American non-profit Mayo Clinic, is using the results of the Commons Project's international digital document confirming a negative COVID-19 test, according to the Financial Times.
The Commons Project technology, created in partnership with the Rockefeller Foundation , is already being used by three major airline alliances.
The coalition is reportedly in talks with several governments to create a program requiring either negative tests or proof of vaccination, Paul Meyer, executive director of The Commons Project, told the Times.
"The goal of the Vaccine Initiative is to give people digital access to their vaccination records so they can use tools like CommonPass to safely return to travel, work, school and life while protecting the privacy of their data ," Meier said in a statement. …
People who have been vaccinated are currently receiving a sheet of paper confirming their vaccination, he said, but the coalition could develop a digital certificate using electronic health records.
The technology should allow patients to keep their data safe by being available in a digital wallet or physical QR code so that they can regulate who sees the information.
The Vaccine Initiative assumes that certain businesses, such as event organizers and universities, will require their consumers, students and employees to provide proof of vaccination , the Times reported.
Mike Sicily, executive vice president of Oracle Global Business Units, says in a statement that a passport "should be as simple as online banking."
"We are committed to working together with the technology and medical communities, as well as with global governments, to ensure that people have safe access to this information, no matter where and when they may need it," he added.
The project is also evolving as new strains of COVID-19 emerge around the world, including the spread of a more contagious variant that has been found in the United Kingdom.
It should be understood that only those travelers who received the RIGHT vaccine will receive permission to fly and cross borders.
Are people really vaccinated? Are we being raised by wolves?
The material is taken from the public website of this biotech giant, founded in 2010 to develop drugs and vaccines based on messenger RNA (mRNA) technologies. The company became known to our readers due to the launch of the eponymous vaccine against the Covid-19 virus on the market.
Quotes:
"Recognizing the wide potential of mRNA science, we decided to create a technological platform for mRNA that is very similar to the operating system on a computer. It is designed so that it can be connected and interchangeable with various programs. In our case, the "program" or "application" is our mRNA preparation – a unique mRNA sequence that encodes a protein."
"May 1, 2020 Moderna, Inc. and Lonza Ltd. today announced a 10-year strategic collaboration agreement to enable large-scale production of Moderna mRNA vaccine (mRNA-1273) against the novel coronavirus (SARS-CoV-2) ."
The primary conclusion is that the so-called Moderna vaccine is not at all like traditional vaccines, which use live or dead, natural or engineered parts of the RNA of the virus, designed to induce an immune response and form antibodies in the body.
The drug "mRNA-1273" is not a vaccine against a virus, but, in fact, is an artificial bioprogrammed virus.
Based on the author's definition of the mRNA platform as an analogue of a computer operating system, if you adhere to the declared letter, it should be recognized: the drug is intended for (re) programming the human body by (re) coding its protein. In other words, the masks are off, the mRNA platform is the place where Big Pharma teams up with Big Tech, justifying the darkest predictions yesterday by science fiction writers, and today by realists.
If you take a good walk around the Moderna website, you will find very interesting things.
For example, the company clearly recognizes that a healthy immune system poses a threat to mRNA, since an intense immune response can destroy the platform before it even starts to act and which can lead to negative results, which can include molecular deficiency and hormonal defects, and cause seizures, allergic reactions, infertility and other side effects, but at the same time it does not form a targeted immune response to coronavirus proteins at all.
In addition, the self (re) programming of cells is necessary in order for them to be open for the reception and delivery of various drugs, the effectiveness of which is often significantly reduced due to rejection by the body.
What this means: a healthy immune system after the introduction of the drug "mRNA-1273" is (re) programmed either unpredictably or predictably, but for the further purposes of the Moderna company, which is vitally interested in the fact that the human body is further open for access to pharmaceutical companies … The immune system actually breaks open, opening the door for any biotechnological experiments on the human body.
Due to the fact that such biotechnologies are at the beginning of the path, which is always associated with a great risk to life, the Moderna company at the legislative level is exempted by the US Congress from liability for the consequences of the use of its drugs. Also, by the way, like the Pfizer company.
Is this an explanation of the reason for the planned mass vaccination of all people in 2021, as well as the "sharp aggravation of the pandemic" in the world media?
Freemasonry calendar for 2021 and the next 25 years: Earthlink & BrainTrust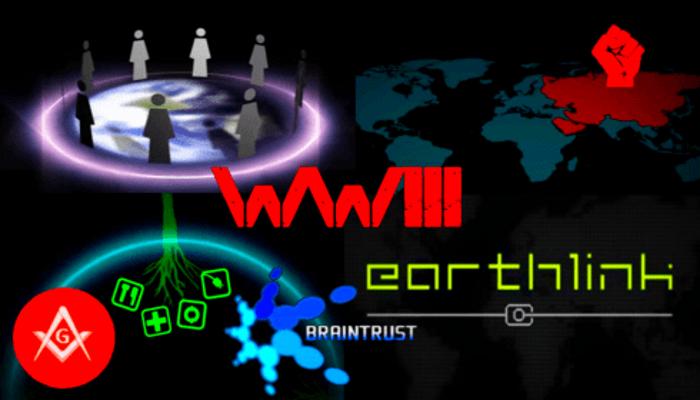 With the onset of the covid pandemic, vaccinations, immunization passports and other such miracles, conspiracy theorists were surprised to find that all this was written in plain text on the Internet many years ago. The people who determine the strategic course of the world have communicated their plans quite openly. Until a certain moment, no one paid attention to these plans.
However, now that everything that is happening has become more or less clear, many enthusiasts began to re-read the texts with great interest and revise the videos of 2010 and earlier years, trying to find in them both indications of the events taking place around the current events and the events that will follow. The next discovery of this kind was a video from 2008 from Casaleggio Associati – a small Masonic organization somehow connected with Gianroberto Casaleggio.
From the first visit, the conspiracy theorists did not manage to dig very deeply, but, according to the first impression, we are talking about regional masonry of a not very high level of management, so there is clearly not all the information there, especially information for showing the general public.
Nevertheless, some crumbs of knowledge are still better than its complete absence, so we will retell the video in general terms. The first five minutes there is an introductory one, which tells about the great thinkers of the Renaissance who opposed Genghis Khan and wanted to arrange the world correctly and justly. This desire lasted for centuries, until the baton passed to the US Democratic Party and the Bilderberg Club. Then, from the middle of the fifth minute of the video, the most interesting part begins.
In 2018, according to the forecast from 2008, the world will be divided into two blocks – the block of good guys who live in Europe, and the block of bad guys who live in China and its satellites: The war between the blocks begins in 2020 with the use of bacteriological weapons. The war will last 20 years. During the war, such cultural monuments as Reims Cathedral, St. Peter's Square and the Sagrada Familia will be destroyed, which suggests that there will be no stone unturned from Italy, France and Spain.
Also, in addition to biological weapons, at the first stage of the war, climate weapons will be used, which will cause a rise in ocean level by 12 meters with all the ensuing consequences. There will also be a world famine and a rejection of fossil fuels – tanks by the end of the war will be some kind of electric. As a result of this, the West will win by 2040, but there will be no more than a billion people on the planet who will be offered a single electric passport and a networked democracy, which will be controlled by the World Government and Earthlink Artificial Intelligence.
Earthlink will start operating in 2043, a single passport will be issued in 2047, and in 2050 there will be the so-called BrainTrust – collective social intelligence: When BrainTrust starts working, people will connect their brains into a network and collectively choose the World Government, which will lead them, proclaiming the coming of the Era of the New World Order. It will appear in 2054. Here is such an interesting Masonic tale of the 2008 model. Oddly enough, but so far the chronology is being observed and the prophecy is coming true.
Covid-19: The Great Reset -Pandemic targets declared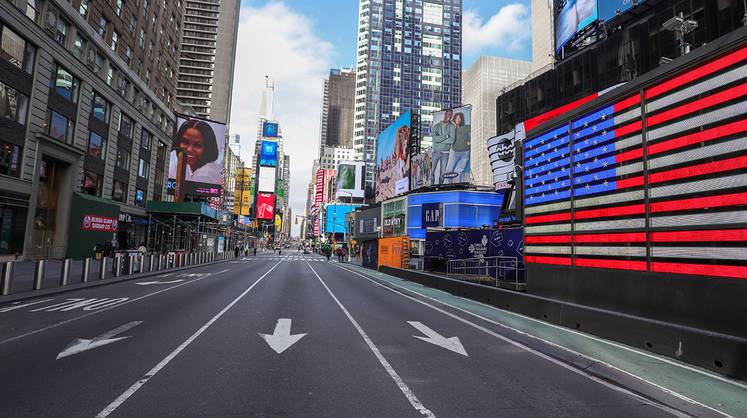 The working class of the United States is in despair. This was stated by Senator Bernie Sanders on his Twitter page. He also wrote that the US Congress should listen to the people and provide a one-time payment of $ 1,200 to each member of the working class.
"Maybe – just maybe – it's time for Congress to listen to the American people and send out survival checks for $ 1,200 to working-class Americans who are now in such despair," Sanders said.
On March 25, the U.S. Congress approved a one-time payment of $ 1,200 to every adult U.S. citizen. The purpose of the payment was to mitigate the social impact of quarantine measures and the coronavirus pandemic.
Sanders is in favor of re-payment, as the crisis caused by the quarantine and pandemics is not only not overcome, but is developing.
However, it is quite possible that not only American workers will receive benefits soon.
The FGC website spoke about the book "Covid-19: The Great Reset", published in the summer of 2020 in Europe. The authors of the book are Klaus Schwab, founder and permanent leader of the World Economic Forum (WEF) and Thierry Mallre, who is presented as a futurist.
By the end of 2020, the book should be published in German, French, Spanish, Japanese, Chinese and Korean.
The main ideas of the book about "great reset" are already diverging.
First , the COVID-19 pandemic is a "unique window of opportunity." It is through this window that humanity must be introduced into the future. No return to the past! "Many people ask: when will we return to normal life? The short answer is never. Our story will be divided into two parts: before the coronavirus and after. "
Secondly , the "bright future" is a world where the distinctions between rich and poor countries will be erased, and over time state borders will be destroyed. A single planetary state with a single government will emerge: "The question of the World Government is at the center of all issues." Further, Schwab writes: "With the introduction of lockdown, our attachment to loved ones increases, we value more those whom we love – family members and friends. But the downside here is that it causes a rise in patriotic and national feelings, along with dark religious beliefs and ethnic preferences. And this toxic mixture brings out the worst in us … "Schwab makes it clear that" dark religious beliefs and ethnic preferences "will be declared war.
Third , the economy of the Brave New World must be centrally run by giant monopolies. Private property will wither away, its place will be taken by the "economy of use", "the economy of participation". There will be no cash, digital currencies will be introduced everywhere.
Fourthly , there will be a transition to "green" energy, it will replace hydrocarbon energy. Limits will be imposed on the consumption of water, electricity, some "environmentally hazardous" types of products (eg meat) or industrial products (eg cars). And the most radical means of reducing the burden on the natural environment will be to reduce demographic growth or even to reduce the population: "The greater the demographic growth … the higher the risk of new pandemics."
Fifth , robotization will be completed in all spheres of the economy and public life. The book "The Great Reset" says many times about the sharp job cuts: "Until 2035, up to 86% of jobs in restaurants, 75% of jobs in trade and 59% in the entertainment industries can be automated." "Up to 75% of restaurants can go broke due to lockdowns and subsequent social distancing measures." "Not a single industry, not a single enterprise will remain unaffected." It is proposed to introduce an unconditional basic income (UBI) for people who will be replaced by robots, but only if the person confirms that he is vaccinated.
Sixth , digitalization of all spheres of the economy and society will continue. An effective system will be created to monitor the behavior and movement of people, including using face recognition technologies. Quote: "To end the pandemic, a worldwide digital surveillance network must be created."
Seventh , the new health care model will provide for regular testing, compulsory vaccination, issuance of a sanitary passport, and the establishment of restrictions and punishments for persons who evade the rules of medical discipline.
Eighth , in the spirit of transhumanism, a person will be "improved".
The goals of the "pandemic" have been declared. With the support that the "great reset" receives from the camp of globalism, there is no doubt that the notorious "pandemic" is the beginning of the operation of the transition to the "brave new world." Will there be forces capable of resisting the reset-globalists? .. This is an open question.