Canadian tourist spots Nessie hours before schoolgirl takes 'best Loch Ness Monster picture for years'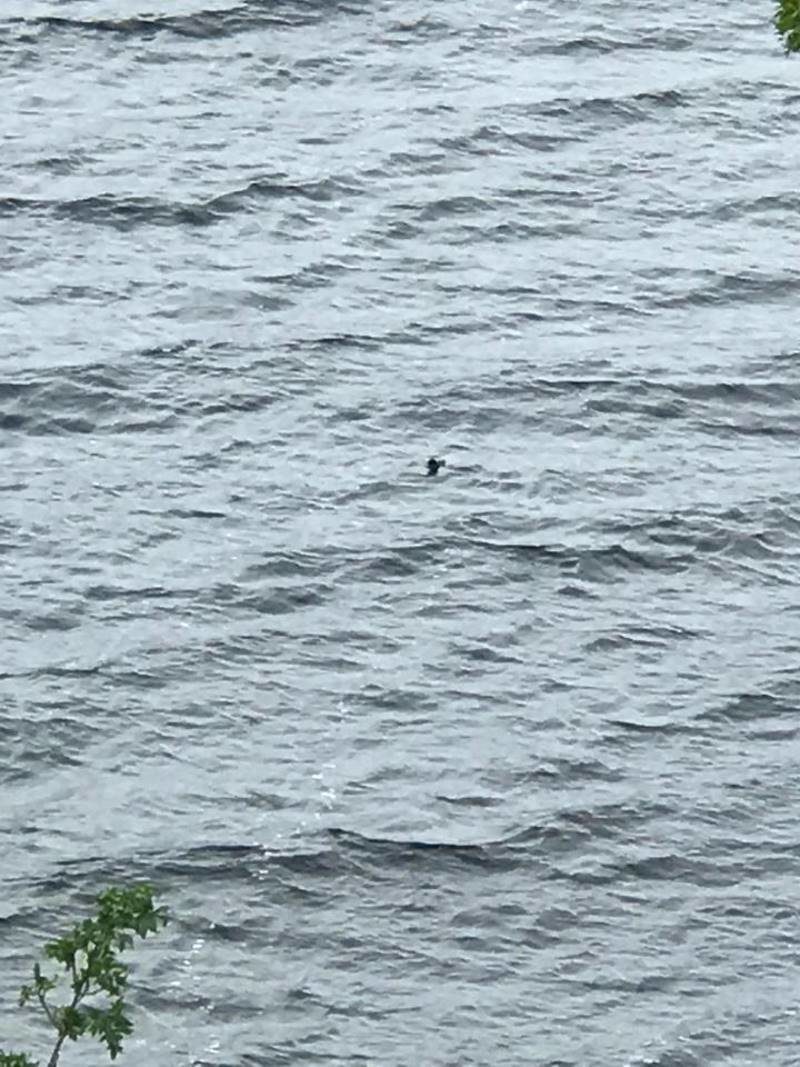 Mike Merritt
The Sun
Lynn Locke's report has now been accepted by the Official Loch Ness Monster Sightings Register – the seventh of the monster this year, which is heading for a record
A school secretary has captured Nessie on her mobile phone – just hours before a schoolgirl photographed a similar image 12 miles away.
Lynn Locke's report has now been accepted by the Official Loch Ness Monster Sightings Register – the seventh of the monster this year, which is heading for a record.
The 54-year-old elementary school secretary from Ontario in Canada was on holiday with her husband and daughter – visiting family in Glasgow – when they took a trip to the Highlands for a few days.
While at Loch Ness, Mrs Locke saw Nessie for about a minute about 50 yards offshore near Urquhart Castle, said to be a favourite haunt of the monster.
Mrs Locke captured the dark object on her iPhone.
She said: "On our last day we visited Urquhart Castle and went on a cruise on Loch Ness. While we were visiting the castle I noticed something moving in the water, with trails of bubbles leading up to it. It went under the water a couple of times and reappeared.
"It seemed strange, and of course I've heard of the story of Nessie, so I took a few pictures.
© Lynn Locke
"This was the first time we all had been to the area around Loch Ness.
"I believed in Nessie before this so I was excited when I saw something strange in the water. My family is a bit sceptical about Nessie but I think this sighting – as well as the other one the same day further south – has made them change their minds a little bit.
"I do think I saw Nessie – maybe the tail. I've seen a stick floating in the water before and that didn't look like one to me. Of course I didn't think I would see anything going to Loch Ness that day, so it was a surprise!"
Her sighting came at 9.40am last Friday week and at around 7pm a similar object was seen 12 miles away by Charlotte Robinson who took with her iPhone what experts say was the "best picture" of the Loch Ness Monster "for years."
© Charlotte Robinson
Charlotte Robinson 12, snapped this picture on her iPhone
Charlotte, 12, from Leeds in Yorkshire was staying at Loch Ness Highland Lodges at Invermoriston when Nessie popped up about 50 feet away – and on the first day of her vacation!
The creature surfaced for about a minute before re-surfacing about ten feet further away some seven minutes later – but for less than 60 seconds.
Charlotte was on holiday with parents Kat, 41, a business intelligence data analyst, and father Dave, 52, a factory worker.
Gary Campbell, keeper of the official Nessie sightings register, said: "I think it is more than a coincidence that the same unexplained but moving object has appeared near the same shore but 12 miles apart on the same day. The pictures were taken some time apart which would allow it to swim that distance.
"Interestingly, a similar sighting was reported the day before. We're waiting for verification but again, it appears that it might be the same thing. It too was at a different location so it looks like Nessie's on the move.
"We're up to a likely total of seven sightings for this year which is fantastic – it could be another record year as we're not even at the end of August yet."
Akron's 'Pond Monster' Versus Ohio's Many Water Cryptids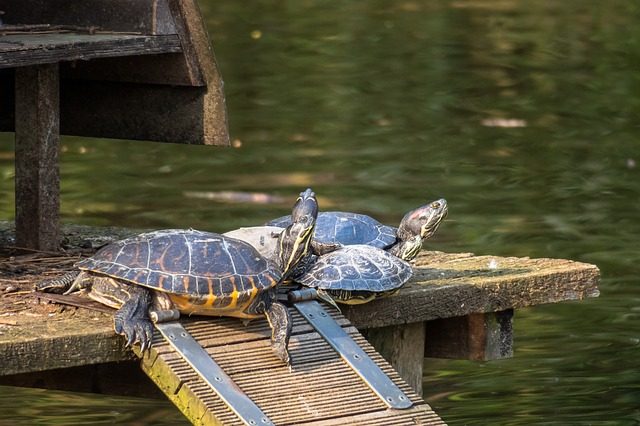 Have you ever wondered why Ohio doesn't have an official state monster? Me neither, but one reason might be it has too many mythical creatures, swimming monsters and other strange cryptids to choose just one. If the Loveland Frogman, the Minerva Monster, the Grassman or any other Buckeye State beasts are planning to lobby the state legislature for the title, they might want to step up their efforts because there may be a new cryptid in the competition… the Akron Pond Monster.
"What is it?"
That's the extent of the analysis by Jeremy Durant, an Ohio resident who this week recorded and uploaded not one but two short videos (see the first here and the second here) of something apparently swimming or floating in the Little Turtle Pond, which is not far from the famous Firestone Country Club and golf course (which has hosted the PGA championship three times) and the Cuyahoga Valley National Park where there have been a number of Bigfoot and/or Ohio Grassman encounters. Mysterious Universe was on top of the story and reported that Durant thought it might be an alligator – a species not native to Ohio, while wildlife officials from the Summit Metro Parks thought it might be a dying fish.
Could it be Bessie, Lake Erie's monster namesake of its American Hockey League team, or one of her offspring? It's about 40 miles from Lake Erie to Little Turtle Pond, but the alleged 40-foot monster, first reported in 1793 by a ship's captain, was generally seen further west near the lake's large islands. One theory is that Bessie was a large lake sturgeon, which the lake still has but in smaller numbers and length. While Little Turtle Pond does have fish (and turtles), it's not suitable for sturgeons.
How about a Frog Man? The pond is over 200 miles from Loveland, a Cincinnati suburb where in 1955 a man reported seeing three four-foot-tall upright frogs apparently talking (croaking?) and waving a wand (hoping one would turn into a princess?). The Loveland Frog Men have been reported numerous times (most recently in 2016) but always in Loveland near the Little Miami River.
Maybe it was the Charles Mills Lake Monster? In the initial 1959 sighting, three boys allegedly witnessed a 7-foot-tall armless humanoid with scales, luminous green eyes and large webbed feet emerge from the lake (a manmade reservoir), which is about 60 miles from Little Turtle Pond. While it was never seen again, some think the 1963 report of an 11-foot-tall hairy beast with orange eyes spotted near the Charles Mills Reservoir was actually the Lake Monster.
Could that "thing" be the Crosswick Monster? In 1882, a boy in Crosswick, which is 20 miles north of Loveland, claimed he was carried off by a reptilian monster rumored to be living in or near a local creek. The boy was found in a massive tree, which 60 local men chopped down and found the monster, which ran off, but not before they got a good look at it.
"It is described as being 30 to 40 feet long, 12 to 14 feet tall when erect, 16 inches in diameter, and legs 4 feet long. It is covered with scales like a lizard's, of black and white color with large yellow spots. Its head about 16 inches wide, with a long forked tongue, and the mouth inside deep red."
The Crosswick Monster was never found nor seen again and some people think it was an escaped monitor lizard or an alligator that the excited and possibly inebriated men saw.
Which brings us back to the Little Turtle Pond monster. Was it an alligator as Jeremy Durant speculated? A dying fish? Or will it be entered into the annals of Ohio cryptids?
Did you watch the videos? Good luck with that!
Source: Mysterious Universe
Bigfoot caught on camera trap in northwestern Pennsylvania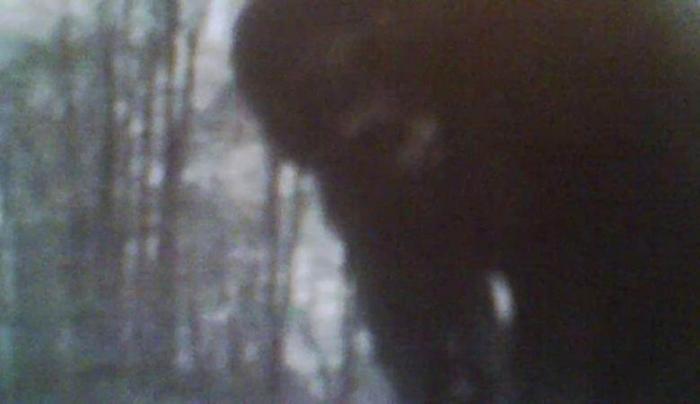 An American hunter living in northwestern Pennsylvania shared a very unusual snapshot. According to the man, in recent weeks he began to notice that someone was chasing him in the forest.
A tall dark silhouette appeared on the hills, hiding behind trees and rocks. The man, surprised and even somewhat frightened by this, decided to find out whose attention he drew to himself, what animal was following him, and so he set up several trap cameras in the forest.
Cameras that react to movement take pictures when something flashes in front of them: an animal running past, a bird flying next to it, or even a leaf falling from a tree. The American received several dozen of such pictures. But then camera caught a mysterious stranger for whom it was actually placed.
The most amazing thing is that he clearly approached the camera and looked directly into its lens, apparently because of curiosity. A shaggy massive figure, similar to a monkey, was imprinted well enough on the photo so that it could not be confused, for example, with a falling leaf.
Of course, many, including the hunter himself, felt that the device had "caught" the legendary Bigfoot. Perhaps the alleged relic hominid noticed that the camera strikingly stands out against the background of everything around and began to look at the strange object with surprise.
The picture interested many cryptozoologists and researchers of the Yeti. Most of the experts who studied the photo concluded that it is genuine and shows bigfoot. Unfortunately, even in this case, the quality of the photo is not so good, but, apparently, it's such a yeti creature: clever and elusive, but… certainly curious.
Chupacabra Claims Second Life In Honduras
Known as a cryptozoological creature, local residents living in Honduras are terrified of a chupacabra that has been on a killing spree recently. The said creature, is small in stature yet ferocious enough to take down bigger prey.
This canine type animal, resembles that of a hairless dog in most descriptions. Reports of chupacabra come from places such as Texas, Florida, Puerto Rico, Mexico, Chile, Nicaragua, Argentina, and the American Southwest. These Hispanic canine type vampires, have decimated livestock on farms and people's other property.
Descriptions of these unusual bipedal beings, include them having a spiny back with protrusions coming from their head as well. A person has been claimed to have been killed by a chupacabra. The only information released is the name "Geovany". His body was found with unusual markings made upon him. This young man is from Yamaranguila, Intibucá in Honduras.
From what is understood, this young man went to a dance party located in Yamaranguila, he then left around midnight heading back home to his village only he never arrived. Three days passed, before his body turned up on a mountainous area. A local resident explained this named José Martínez.
José also added, "The strange thing is, that it was in a hollow that no one could enter and we do not know how he could have got there. We thought that some wild animal took him. And the other thing is, he was as pale as the Chupacabras that took his blood."
Now, people are fearful of going out especially alone in remote areas. Several weeks before all of this happened, a farm worker known as "Tulio" was found dead on a farm near the village of El Naranjo, Siguatepeque, Comayagua.
The body of Tulio had puncture marks on his feet. It was as if he was injected with something and all of his blood was drained away. One of the local villagers named Miguel Angel Martinez went out early in the morning to cut a few branches, to create shade from a tree. After this, he removed his shoes to get more comfortable.
There was a hole in the ground nearby and allegedly a strange looking animal came out of it. This animal attacked his feet draining away his blood. Martinez is now terrified to go out into the mountains.
Other attacks have been made or reported about in other communities areas around here. There have been several cows that have died in rather mysterious ways also. News of chupacabras attacking people and livestock is not new, but it seems there are more incidents being reported about recently. Perhaps this crypto type animal, is breeding more as news of them has traveled from around other parts of the world as well.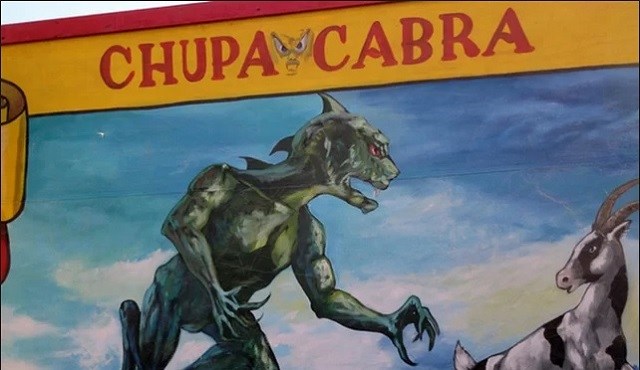 Obviously the local residents are scared and puzzled about these strange deaths. There have been veterinarians who have been brought in to examine the livestock cases. The chupacabra is a cold and calculated killer, leaving behind little to no evidence behind. They have even penetrated well-guarded areas. Massive amounts of blood are drained away, leaving either animals or people left to die. Some believe, that these creatures are that of a supernatural variety.
(Source: Tn8 and Live Science)