Canadian Prime Minister Justin Trudeau Completely Ignores Serious 5G Health Hazards
Last Thursday, Canadian Prime Minister Justin Trudeau stated that his government is relying on "national security experts" as it "weighs any potential security concerns associated with 5G wireless technology." Canada is currently contemplating on whether or not to allow Huawei Technologies Co. access to it's next-generation wireless network. This firm has developed 5G technology as a fifth-generation mobile network that could be 100 times faster than what already exists today. Australia and New Zealand have already banned Huawei from their grids, and other countries like the United Kingdom and Germany are being pressured to follow suit over supposed security concerns that the technology could be used and exploited by foreign countries.
According to the Canadian Broadcast Corporation (CBC):
U.S. wireless providers are trumpeting the virtues of their soon-to-be-unveiled 5G networks, but in Canada, the Big Three telecoms are sitting back and staying mum. Many experts believe it'll take years for a full rollout of the next-generation wireless technology, which promises to deliver blistering fast download speeds — some say up to 200 times faster than today's LTE networks — and negligible lag times that will empower driverless car technology, remote-controlled surgeries and other yet-to-be-invented ideas. U.S. telecom competitors are battling for the bragging rights of hitting the market first — even though there's still no indication that 5G-compatible smartphones will be available before 2019.
We are currently in the rollout, and 5G technology is already here. Many North Americans are already using 5G technology for their internet services inside of their homes, yet nobody seems to be concerned or even knows about the health hazards associated with this type of technology or wireless technology in general.
This is largely because our access to information is controlled by mainstream media, as mainstream media is often the only source of information people use to stay up to date on what's really going on. So, any issues that aren't addressed there (and there are many) go unnoticed by and hidden from the collective. The issue is that mainstream media networks are owned by corporations, which is evident given all of the declassified documentation showing this as well as the number of award-winning mainstream media journalists who, in the past several years, have quit their jobs in order to create awareness about mainstream media's connection to governments, corporations and intelligence agencies. You can read more about that and see the latest example here.
Here is another article that may interest you that goes into mainstream media's connection to intelligence agencies and academia.
So much information about what is happening on our planet is completely omitted by mainstream media as well as academia, resulting in a population of misinformed professionals and citizenry. We cannot continue to rely on academia nor mainstream media as our only sources of information, and doing so will only further mislead the collective and continue to contribute to the destruction of our health and the planet.
I came across Trudeau's address regarding 5G technology and their supposed security concerns while I was in the change room of a gym. It was on a T.V. and multiple people were watching the broadcast.
Having worked in this field for a long time, and having observed the amount of shares and site hits that articles regarding 5G technology and wireless radiation in general receive, I feel that many people are 'awake.' I thought this would be the case simply given the solidity of the science, it's unquestionable, but unfortunately, a lot of important science is not really emphasized when it should be. It seems to be completely ignored by mainstream media and represents an area within mainstream academia that needs more attention. 
I continued to watch the broadcast only to be disappointed that nobody was asking Trudeau about the health concerns related to 5G technology, and why it's presumed safe and has not gone through any safety testing. This is strange since there are literally thousands of peer-reviewed publications that provide great cause for concern.
I proceeded to ask fellow onlookers in the room if they were aware of the health concerns over 5G and one of them responded in a sarcastic tone, saying "what, are tumors going to start growing out of our ears?" Another responded by stating that natural sources of electromagnetic radiation have always been present in our environment and it's not a concern. My heart instantly dropped as I was reminded of just how misinformed people can be and how something that's never addressed or brought up on television is usually greeted with disbelief.
There seems to be a common thought that, if it's important, our federal regulatory agencies would not allow its approval. This is incorrect.
I was even more concerned that the Prime Minister seems to be citing security issues and no health issues at all.
'National Security' has been present as long as politics has. It's a term used to justify and push the populace to accept harsher security measures, stripping us of our rights and freedoms for more 'protection.' Not to mention it's always been used as an excuse to classify boat loads of information to protect corporate interests. Mass surveillance programs are a great example, which were once considered a 'conspiracy theory' prior to the Snowden leaks. We saw this with the 'war on terror,' one that's been fabricated as evident by false-flag terrorist attacks in order to justify the infiltration of other  countries as well as mass surveillance programs here at home that infringe on our rights. William Binney, another former high ranking intelligence official with the National Security Agency stated that these programs are not used to protect us, but are for the purpose of "total population control."
Perhaps 5G and the security issues brought up are no different? We are experiencing a massive wave of Orwellian-type censorship of information, particularly when it comes to the internet. Elitist groups are determining what is 'real' and what is 'fake' instead of letting the people decide for themselves. For example, the news browser extension NewsGuard promises to help readers pick out fake news. However, NewsGuard is funded and run by individuals tied to the CFR, Atlantic Council and other prominent elite figures. You can read more about that here. It's the latest example of many, but others include the recent deletion of over 1000 alternative media pages' social platforms including Alex Jones and The Free Thought Project.
Net Neutrality falls under this same category. Heightened security concerns could impose even more restrictions and censorship on the internet than there already are. A tool of the global elite has always been to manufacture the problem so they can propose the solution, and I believe that's exactly what's happening here. They're creating a false narrative surrounding 'fake news' and 'national security' in order to justify further control over the population. 
Now Let's Get To Those Health Concerns
As I mentioned earlier, there are literally thousands of peer-reviewed publications raising multiple health concerns. If you want to access these, the Environmental Health Trust is an excellent place to start.
Did you know that multiple countries around the world have completely banned wireless technology inside of schools and nursery homes due to health concerns? Take France for example. They passed a law in 2015 banning WiFi from all nursery schools. The law states that Wi-Fi must be turned off in all elementary schools when it's not in use. A wired connection, if possible, is preferred. This could also be a great solution for your home, and a wired connection is much faster than a wireless one.
It's not just a concern for children. The French National Library along with several other libraries and universities have completely removed all Wi-Fi networks, and it's also banned in many municipal buildings.
Other countries with similar restrictions include: Belgium, Spain, Israel, Australia, Italy, Switzerland, Germany, Austria, India, Finland, Cyprus and more.
The list goes on, and all of them have varying levels and degrees of limitations and bans.
For example, Namibia's atomic energy review clearly states that current so-called "safety" standards don't protect citizens from long-term health effects, as the guidelines governing their use do not guarantee adequate protection against the effects of long-term exposure.
So why have we not imposed similar restrictions in North America yet?
This industry is one of many, along with big pharma and big food, that's plagued by large corporations who completely control our federal regulatory agencies. I recently wrote about the big pharma connection to the government, and presented a video from Robert F. Kennedy Jr. on how big pharma completely owns congress. You can check that out here.
Dr. Sharon Goldberg, an internal medicine physician and professor recently gave her testimony regarding the dangers of electromagnetic radiation at Michigan State's 5G small cell tower hearing.
Wireless radiation has biological effects. Period. This is no longer a subject for debate when you look at PubMed and the peer-review literature. These effects are seen in all life forms; plants, animals, insects, microbes. In humans, we have clear evidence of cancer now: there is no question. We have evidence of DNA damage, cardiomyopathy, which is the precursor of congestive heart failure, neuropsychiatric effects… 5G is an untested application of a technology that we know is harmful; we know it from the science. In academics, this is called human subjects research.
You can watch that full testimony here.
In fact, new research shows how the frequencies used in crowd control weapons, ones that physically impact our biology, form the basis of the new 5G network. You can read more about that here.
"If you are one of the millions who seek faster downloads of movies, games and virtual pornography, a solution is at hand, that is, if you do not mind volunteering your living body in a giant uncontrolled experiment on the human population. At this moment, residents of the Washington, DC region – like those of 100 Chinese cities – are about to be living within a vast experimental Millimeter wave network to which they have not consented – all courtesy of American taxpayers" – Dr. Devra Lee Davis,  founding director of the board on Environmental Studies and Toxicology of the U.S. National Research Council, National Academy of Sciences, founding director of the Center for Environmental Oncology, University of Pittsburgh Cancer Institute, and President of the Environmental Health Trust
In 2015, Dr. Martin Blank led a scientist appeal to the United Nations and the World Health Organization, calling for greater attention to the health risks of EMFs. Currently, there are 240 scientists from 41 nations with published peer-reviewed EMF papers as signatories to the International EMF Scientist Appeal, unified in the opinion that the body of research on EMF bioeffects is not only compelling, but urgent. He has stated:
Putting it bluntly they (EMFs) are damaging the living cells in our bodies and killing many of us prematurely. (source)
Futhermore, Dr. Lee (quoted above) has put together what's known as the Environmental Health Trust.  There you can find all of the science and more relating to this topic. If you do your research, you will see how our regulatory agencies and these corporations completely bypass this science and simply presume that these technologies are safe.
We see the same thing with our food, pesticides (glyphosate being one of the most popular examples), and more. Our federal regulatory agencies have been completely corrupted and taken over by corporations.
The Takeaway
Don't be completely alarmed. There are various things you can do to mitigate these effects. At home, you could have a wired connection. You could disconnect your router and other appliances that give off some type of electromagnetic radiation when they are not in use and/or before bed. You could purchase electromagnetic protective clothing and bedding, and you could live a healthy lifestyle with a clean diet and lots of exercise. At the end of the day, it's nothing to fear, but rather something to be aware of. Don't put your laptop on your lap, turn off your cell phone when not in use, and never have your cell phone touching your ear. Don't keep it in your pocket! I am a big believer in the mind-body connection, and if that information resonates with you, it can also be put to good use to mitigate the harmful effects of wireless technology. 
Japan has developed an inflatable scooter that weighs practically nothing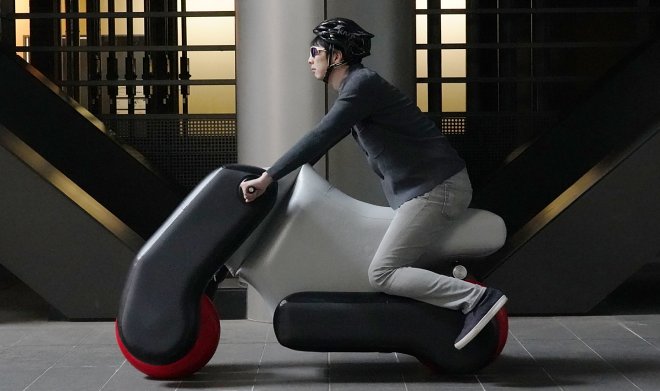 The University of Tokyo engineers have developed the Poimo inflatable electric scooter, which is created individually for each owner. It is enough to send your photo to the manufacturers – and a personal optimized model will be assembled for you.
The scooter is designed with a special program for the body size of a particular user and his specific fit. Moreover, each owner is free to make any changes to this model. If he makes any changes to the drawing, the program will automatically redesign the electric bike to maintain its strength, stability and controllability. When the model is finished and approved, it is handed over to the manufacturer.
The scooter consists of seven separate inflatable sections that are constructed from durable fabric and sewn with straight stitch. It remains to add electronic components – in particular, a brushless motor and a lithium-ion battery.
The finished electric scooter weighs about 9 kg and can travel at speeds up to 6 km / h (that is, slightly faster than a pedestrian). It can work for an hour on one charge.
This is how the current version of Poimo looks like in action:
Excerpts from Elon Musk's speech at the Martian Society convention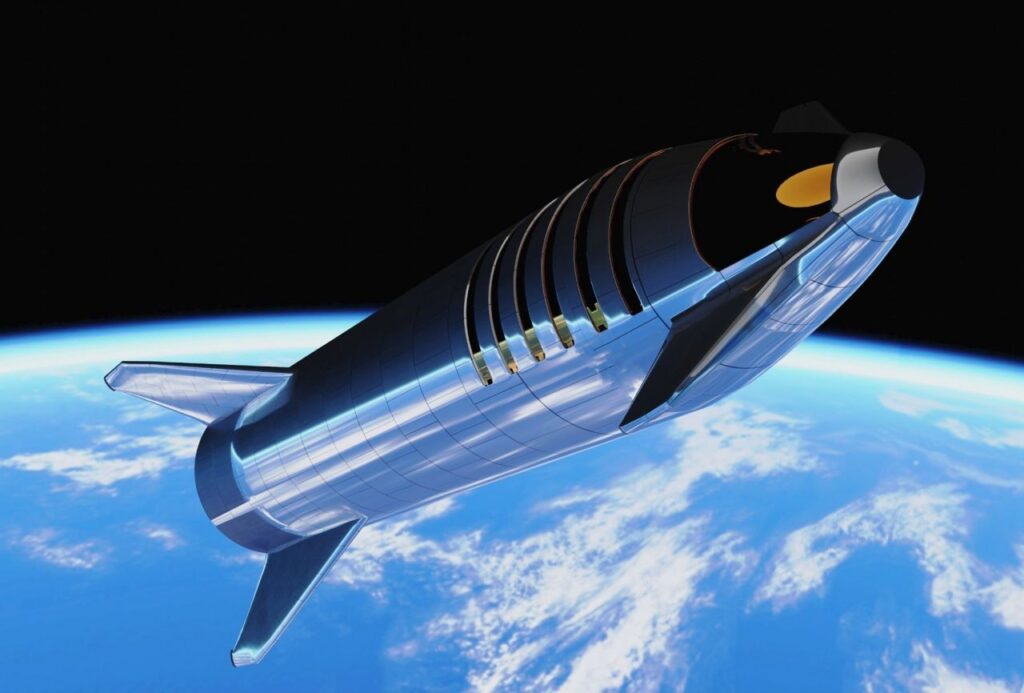 Elon Musk's comments with questions relayed from the Mars Society Membership by Dr. Robert Zubrin, James L. Burk, and Carie Fay. Following Elon's 30 min time, Dr. Zubrin took additional questions. This special event was part of the 2020 Mars Society Virtual Convention from October 14-18, 2020.
About Starship Test Schedule:
– entering orbit – with a probability of 80% -90% will take place in 2021
– the probability of the return of the ship and the 1st stage in this flight is 50%
– test of refueling in orbit – 2022
– Starship lunar version – 2022 or 2023
– Starship flight to Mars – around 2024
The goal of the Starship is to build a self-sufficient settlement on Mars as quickly as possible. Musk does not rule out the possibility that this will not be achieved during his lifetime. According to his rough estimates, to create a self-sufficient city, it will be necessary to deliver 1 million tons of cargo, which corresponds to 4-5 million tons in a low Earth orbit. Modern single-use launch vehicles are capable of removing less than 1% of this value.

"Disposable launch vehicles are completely stupid. They are a waste of time. I think people need to stop wasting time on this. If you try to sell a disposable plane, you will be thrown out of the office. If you try to sell a disposable car, you will also be thrown out of the office. "
A series of questions and answers followed:

What is the best landing site on Mars?
– I'm not sure about that. But I can name the criteria. The first of these is latitude: most likely it will be in the northern hemisphere, far enough to the north to have water ice, but to still have enough sunlight.It also needs to be low to get the most benefit from atmospheric braking.
How do you prioritize mission priorities: research, infrastructure construction, and science?
– The first will be the construction of a fuel plant.

A question from a teenager who wants to become an engineer and robot maker with a dream to work at SpaceX: what is the most important education in order to become an engineer?
– There are many varieties of this profession: you can be an aerospace engineer, in the field of electronics, software, or a chemical engineer involved in creating safe production of fuels. I think physics is a good foundation for critical thinking.
Boring Company was originally conceived as a tunnel manufacturing firm on Mars?
– No. It was originally something of a joke. I thought tunnels were a good solution to reduce the traffic problem in cities and improve the quality of life by turning parking lots into green parks. To do this, you need to go to 3d [get away from the "flat" infrastructure – approx. per.]. I think tunnels are good for Mars too. But there you need a lot lighter equipment: you don't care about mass on Earth, but you will have to take care of it a lot when going to Mars.
At Boring Company, have you learned a lot of technology that might come in handy on Mars?
– I think, yes.
Do you have any tips for young people who love Mars but don't know how to participate in its settlement?
– I think any strong advocate of the need to conquer Mars matters. People often don't even think about it. I often talk to people who don't even know about it. Therefore, I consider it important for humanity and consciousness in general to bring a discussion about this to society. Talking about it with friends and acquaintances – I think this is what we should do. In my estimate, we will spend less than 1% of our efforts on Mars exploration, exactly less than healthcare, perhaps even less than cosmetics – this will be enough to make life multi-planetary. But this requires people to start talking about it 100 times more often. I think this is what really matters. [the entire cosmonautics of the world is $ 424 billion a year, while cosmetics is $ 532 billion, and tobacco production is $ 849 billion – approx. per.]
What's the coolest part about Starship development?
– I think the coolest detail is the ability to work with a great group of engineers and come up with interesting solutions. I think the best thing is the opportunity to work with smart and creative people who come up with solutions that were not available before. This is a great reward.

What do you focus on when hiring, especially with regard to engineers?
"We're looking for signs of exceptional ability. Or at the very least, striving to do exceptional things at SpaceX.
Are you planning to make a Mars-Earth communication system like Starlink?
– Yes, I think we will use a laser, probably launched into orbit, to avoid atmospheric diffraction. Thus, it will be a laser beam going from the orbit of the Earth to the orbit of Mars. And also relay satellites in solar orbit, since the laser beam cannot be sent through the Sun [when it is between Mars and Earth – approx. per.].
Can Starship be used for other destinations like Venus and other planets?
– Starship will be able to travel to any target in the solar system that has a solid surface when fuel depots appear. It is not the kind of transport that will take us to other stars, but when we become a multi-planetary species, we will create a demand for innovation in space travel that will ultimately lead us to interstellar travel.
Cern Scientists Plan an Impressive Experiment – They Will Come Into A Parallel Universe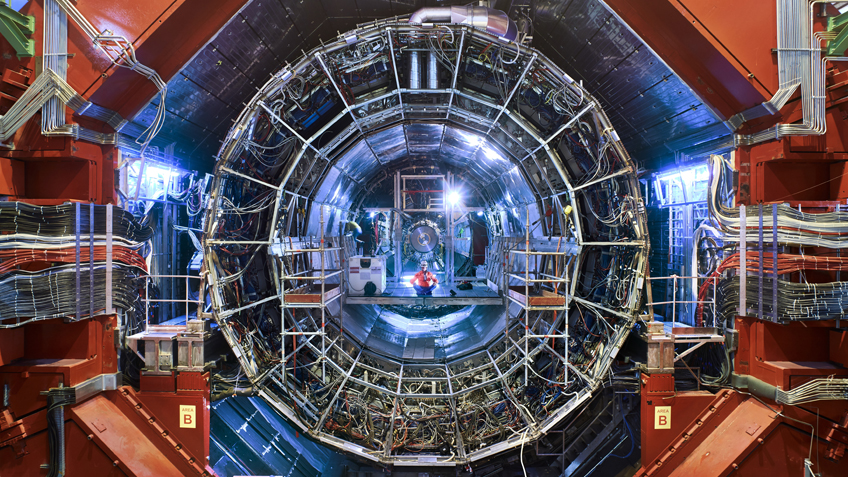 Cern scientists are once again preparing to impress the entire planet and become the focus of discussions with the new experiment they are planning.
An experiment that, if it brings the fascinating result that scientists have in mind, will change the way we think about the world , will take place in the next few days at the Large Hadron Collider, the European nuclear center, Geneva CERN Research.
The astonishingly LHC complex, the largest, most energetic elemental accelerator in the world, will be "fired" for the first time to its highest energy levels, in an effort to detect – or even create – tiny black holes.
If it succeeds, then, a completely new universe will be revealed – rewriting not only the books of physics, but also the books of philosophy!
It is possible, however, that gravity from our universe will "leak" into this parallel universe, as LHC scientists say.
From the Higgs boson to dark matter and the parallel universe
According to the British Express, the experiment is sure to "trigger" the critics, who are worried about the LHC, many of whom warn that the elementary particle accelerator will mark the end of our universe, creating a of the black hole.
Nevertheless, Geneva has remained … intact since 2008, when the LHC began its spectacular "work".
The first scientists at the Large Hadron Collider proved the existence of the Higgs boson – a key building block of the universe – and the LHC appears to be on track to locate "dark matter" – a previously undetectable force now considered that it constitutes the majority of matter in the universe, being, in fact, the reason why the latter is constantly expanding and moving away.
So next week's experiment is considered to change the game.
The truth is out there
Mir Faizal, one of three heads of the three natural groups behind the experiment, said:
"Like many parallel sheets, which are two-dimensional objects (width and length) can exist in a third dimension (height) , so parallel universes can also exist in higher dimensions. We anticipate that gravity can leak into extra dimensions, and if that happens, then tiny black holes can be produced in the LHC.

Normally, when people think of the multiverse, they think of the interpretation of quantum mechanics by many worlds, where every possibility is realized. This cannot be tested and so it is a philosophy and not a science. We do not mean this with parallel universes. What we mean is real universes, in extra dimensions. The truth is out there."