British Politician Drops Out Because of Her Views on Extraterrestrials in Government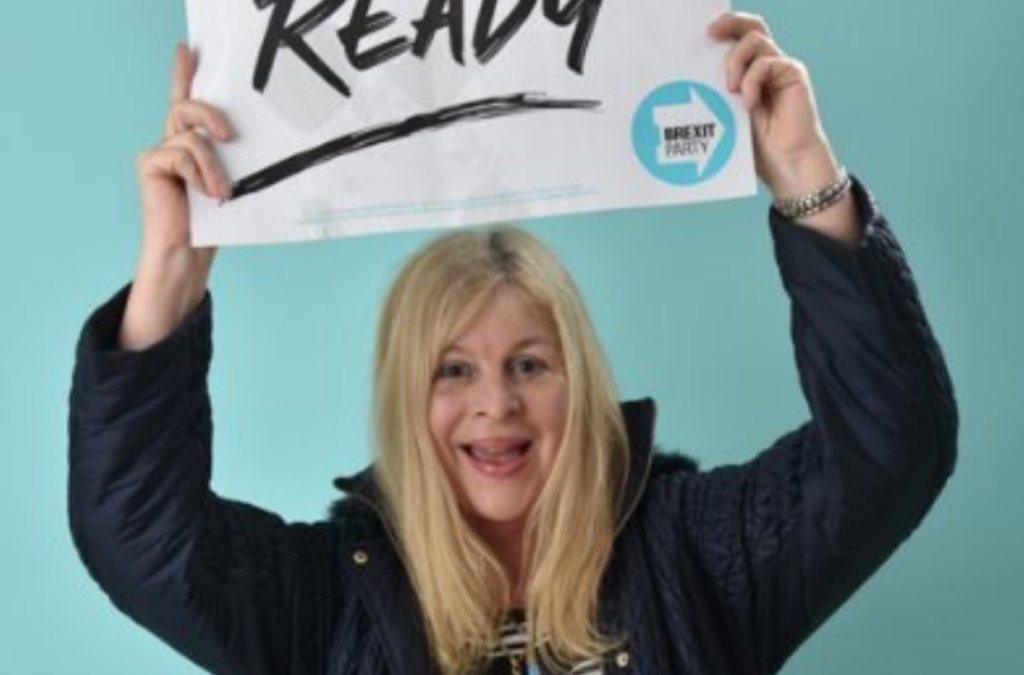 With everything happening in politics in the U.S., it's hard to imagine that other countries have similar problems and scandals. It's even harder to imagine other countries having to deal with scandals involving UFOs and aliens of the extraterrestrial kind. Yet that's exactly what going on in Great Britain, where most people are probably happy for a distraction from Brexit. That list probably doesn't include Jill 'J.J.' Hughes.
"To this day J.J.Hughes believes in elves/fairies/mermaids/unicorns and all things Elemental and Other Worldly…She has had numerous prophetic premonitions – usually about death, which so far despite a few close shaves she has escaped. She came to believe in reincarnation in her mid-twenties when her old horse Red made a re-appearance, this time as a palomino called Hooray Henry."
OK, that excerpt from the Amazon bio for Hughes' 2018 novel, "Spirit of Prophesy," about a psychic detective isn't too bad. However, a little more digging into Hughes' past by the anti-right campaign group Hope Not Hate uncovered a quote by Hughes on a website for "Energy Healers, Lightworkers, Starseeds and anyone going through the ascension process healers."
"I have just come to truly realise that my purpose is to raise consciousness here on earth – I originated from Sirius."
That's Sirius the star, not the satellite radio service, which only offends people unhappy with their monthly fees. However, Hughes' 23 years in the banking industry and her newsletter, "Money Magnet – The Art of Prosperity," was enough to convince the Brexit Party to overlook what star her planet orbited at birth and picked her to be their candidate to win a parliamentary seat from Batley and Spen, a constituency in West Yorkshire currently represented by a member of the Labour and Co-operative Party. That is, until they read the acknowledgements in her book.
"The E.T's, some of them less than Apple Pie wholesome or Positive pumpkins, are already here working with our world Governments, but that's all hush-hush for now."
According to the Yorkshire Post, poor Jill Hughes felt the pressure from Brexit Party leaders and activists and dropped out of the race. A picture of her attending a party meeting and comments on social media don't confirm this, but the Brexit Party did. There were no other comments from Hughes at the time of this writing.
So, it's OK for certain wild-haired politicians to be in British government, but not extraterrestrials. And it's even worse to believe this idea and express it out in the open. In the U.S., politicians who support full disclosure of UFO and extraterrestrial encounters are admired and elected, and even those who are professed alien abductees or authors of books about Bigfoot sex are still allowed to stay in their campaigns until election day, where the voters generally don't vote for them. But at least they're given the chance.
As we know in the U.S., candidates with far more radical, controversial and even dangerous views run and are sometimes elected. Even Marianne Williamson, a spiritual leader, is still running for president.
Doesn't Jill Hughes deserve the same chance? A Sirius chance?
Source: Mysterious Universe
Mysterious lights in the sky scared the people of China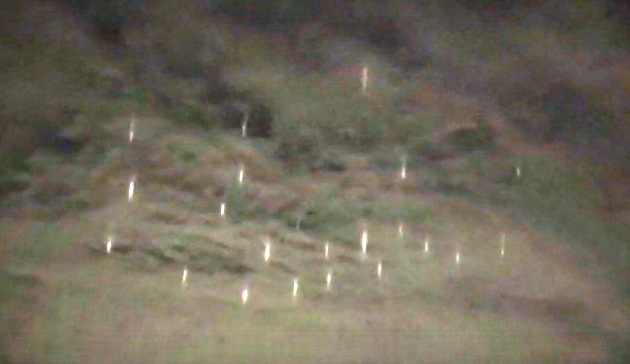 The night sky over Matsu and Jinmen surprised the locals, many people photographed the sky and clouds, where unusual light spots shone brightly.
In Chinese and Taiwanese social networks, this event became so "viral" that the authorities even had to broadcast a story in which, with reference to meteorologists, this phenomenon was explained by the effect of "light pillars".
True, meteorologists did not bother to clarify how this phenomenon appeared in the subtropics. Indeed, there is such a phenomenon, but these "pillars" look like a vertical luminous strip and, most importantly, this optical effect occurs at sub-zero temperatures.
Jinmenquandao are islands in the western part of the Taiwan Strait, ruled by the Republic of China. Geographically located close to the coast of Fujian province of the People's Republic of China, east of Xiamen city and south of Quanzhou city of Fujian province of China.
The Matsu Islands is an archipelago in the northern part of the Taiwan Strait, ruled by the Republic of China, near the coast of Fujian province.
This phenomenon was observed at 1:15 am on August 9, 2020. In the night sky of Dongju, Lianjiang County, a thin cloud floated, and at least 12 to 21 luminous points appeared in it.
Noah's Ark or Nazi ship: a mysterious "ship" discovered off the coast of Antarctica
One of the users of Google Earth examined in the images a huge "ice ship", which lies not far from the coast of Antarctica. The huge ice structure south of New Zealand strikingly resembles a cruise ship with a row of windows and many chimneys.
The "ice ship" was noticed by a video blogger registered on YouTube under the nickname MrMBB333, who describes himself as the guardian of the Earth.
"I follow [on Google Earth] everything from the seabed to space and everything in between," MrMBB333 says about himself.
In one of his latest videos, the author highlighted the part of the snow-covered Antarctica, in which, in his opinion, he found the ship. According to him, the vessel is about 130 meters long.
If you do not look closely, then we can assume that this is a huge iceberg, but if you examine the find in more detail, then there is absolutely no doubt that this is a real ship that was built on purpose.
Users in the comments under the video, which MrMBB333 posted on his channel on August 7, continue to argue where such a large ship could have come from in Antarctica. One user suggested that the ship was built a few years ago to save rich people in the event of the end of the world. Others leaned towards the shipwreck version. Another part believed that the YouTuber managed to find the mysterious Noah's Ark. Also, the widespread version was that the ship had some direct relation to a secret Nazi military base.
At the moment there is no information about what kind of ship it actually is. In order to lift it off the ice and transport it for further study, it will take a lot of resources, and it is not possible to do this now.
Earlier in the same video, MrMBB333 shows another piece of ice in Antarctica, which he claims has wall marks and parking spaces. In the comments to the video, users either jokingly or seriously build conspiracy theories about the origin of the ship.
Various versions are being put forward: from a secret Nazi base to traces of an ancient civilization.
53-year-old looking 25 reveals the secret of "eternal youth"
Edson Brandao from the Netherlands told Unilad how at 53 he manages to look several decades younger."People are always shocked when they find out that I'm 53 years old. They all think I'm 25," he admits.
Brandao claims that he never resorted to the help of plastic surgeons, and his appearance is the result of a healthy lifestyle.
He adheres to a special diet: he does not eat fried and canned food, and also avoids sugar.
The man combines all this with strength training. He prefers mineral water from drinks, drinking about two liters daily.
Brandao also stresses that he has never smoked or used drugs in his life.
"Now I feel no worse than when I was not even 30," he says. – I feel the same energy as before. To be honest, I've never felt so good." he says.