'Bow hunters are now being found in bizarre circumstances'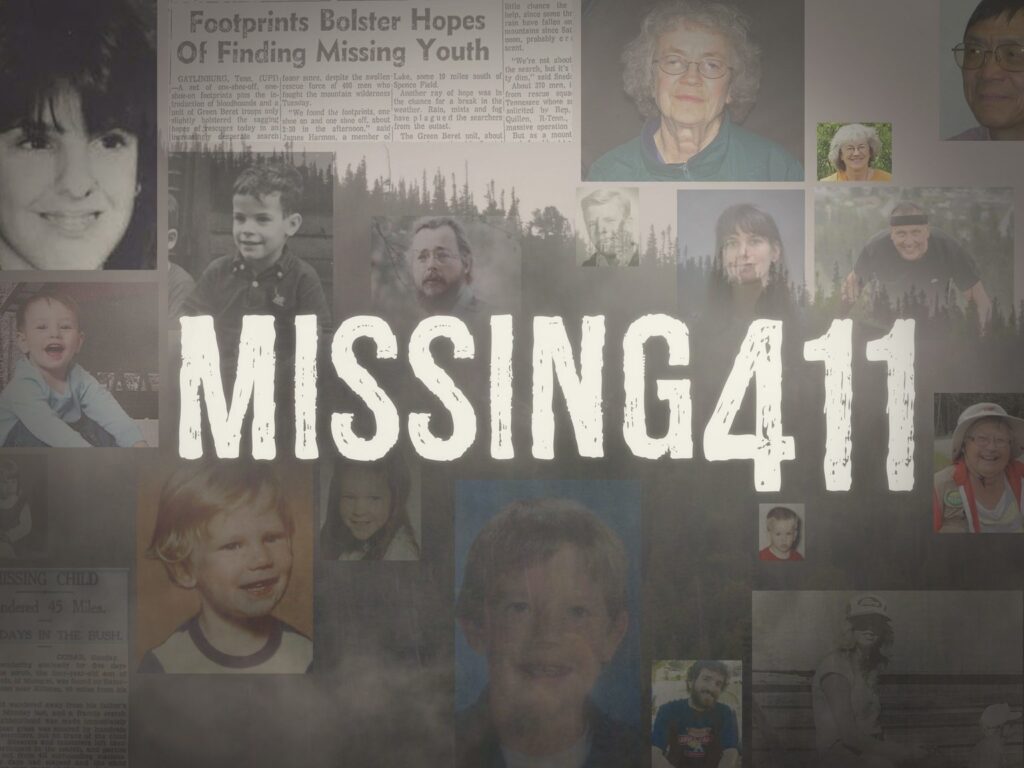 From the official Coast to Coast AM channel on YouTube:
David Paulides also has documented cases of bow hunters' mysterious disappearances, in which they are either not found or found under very bizarre conditions.

An experienced hunter, Aaron Hedges, was hunting with friends in the 'Crazy Mountains' in Montana in 2014, and get separated from the group, but was in contact with them via radio, before he went missing. A week after his disappearance, they found his boots and camelback in the snow, but ground searchers and dogs yielded no further evidence in the area.

Nine months later, his backpack and vest were found, 15 miles away from the other location, yet it would seem impossible that he could have traveled that distance in the snow without shoes, Paulides noted.
Here Are New Pics of That Weird Substance China Found on the Moon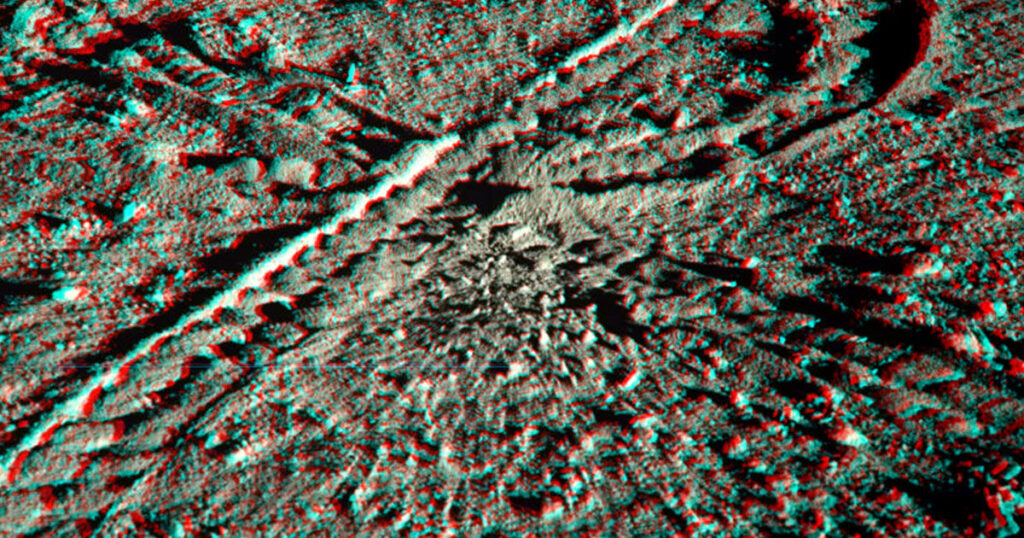 Shiny!
China's Yutu-2 lunar lander just sent back new images of a strange substance it found near a small crater on the far side of the Moon.
Last month, the team behind the lunar rover claimed it had found a "colored mysterious substance" as described in the rover's diary, which claimed that the material's "shape and color is significantly different from the surrounding lunar soil."
A new post released by the team over the weekend shows new images of the strange substance — though it's unfortunately located in the middle of a crater, making it difficult to reach.
The images were taken by the rover's obstacle-avoidance camera, which makes sure the rover doesn't bump into anything. The red and green shapes in the image above are most likely artifacts of the rover's Visible and Near-Infrared Spectrometer, Space.com reports.
Lunar Glass
So what is it? The best guess we have so far is that it's a piece of lunar glass that formed during a meteor impact.
It's likely that the Chinese researchers will release more images and spectrometer readings of the mysterious substance in the future. It will have to — at the very least — wait for the Sun to rise again to continue its investigation. And that's roughly a week from now.
READ MORE: China's Lunar Rover Scopes Out Weird Substance on Far Side of the Moon (Photos) [Space.com]
Lighting Hits Car Twice in Novosibirsk, Siberia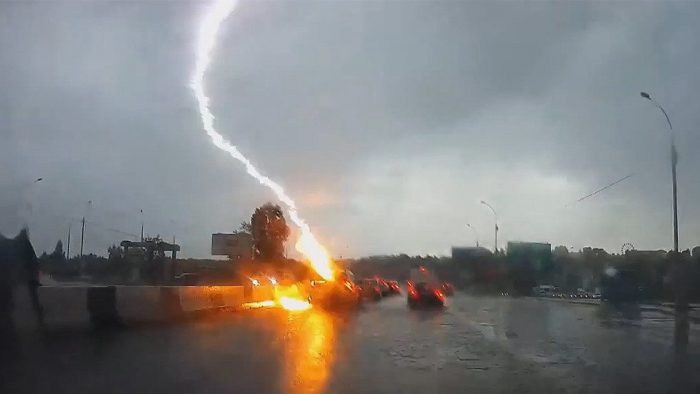 A car crawling through traffic in Russia was blasted by lightning –twice– in an incredible double-strike that was filmed by the dashcam of a nearby vehicle. The flashes were so powerful they temporarily blinded another driver.
Galina Ershova was driving along the Berdskoye Highway in Novosibirsk, Siberia, when her dashcam recorded the unlikeliest of drivetime distractions – a double lightning strike mere feet away from her own car.
"I was blinded for a split second, I grabbed the steering wheel with a death grip," Ershova said. "It happened so quickly."
The Toyota SUV in front of her had been zapped and left with a dead battery but, thankfully, all occupants survived without a scratch. While grateful to be alive, the driver, Anna Nakaznykh, was a bit peeved that no one had come to her aid after the bizarre bolt from the blue.
"There were a lot of eyewitnesses… But no-one stopped," she said afterwards. "They all just went on."
The vast majority of modern motor vehicles have an in-built lightning rod to conduct a charge safely to earth, so the risk to the driver and passengers would be minimal, even with a direct hit.
Sputniknews
What, AGAIN?! 'Looping' fireball seen in the sky over Northampton, UK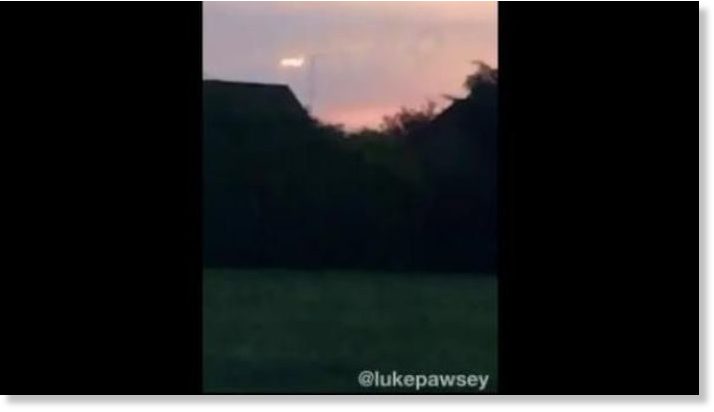 Eye-witnesses believe a bizarre object that looks like a ball of fire seen over Northampton and the surrounding area 'was a UFO'.
The strange ball of light seemed to swirl around in the sky for no apparent reason for a few seconds before disappearing.
Luke Pawsey saw it while in Northampton on June 22, while his friend Lauren Tester managed to film it from her home in Brixworth, which you can watch in the video above.
The 20-year-old, who works in the social care team at Northamptonshire County Council, was amazed by what he saw and believes it was 'alien'.
"I genuinely believe there's extraterrestrial life out there but we're just not aware of it or we're too naive to think there isn't anything out there," he said.
"I think it's an unidentified flying object (UFO) but when people imagine that they think of a spaceship which I don't think it was.
"But how do we know what's out there, especially if it doesn't exist to us? It could be aliens but I don't want to say for certain as I don't know."
And it is not the first time the phenomenon has been seen above the town.
An uncannily similar fireball-like object was seen in the sky above Northampton in 2014, with suggestions it could have been 'ball lightning'.
Luke does not think it was lightning or anything man-made as it resembled fire, but admitted that when UFO sightings are posited online, no one believes them.
He is also surprised that more people did not see it and are not talking about it as it would have been so visible to so many people.
"It's baffling and it really is a mystery that's why I'm so interested in it," he said.
"No one knows what it is and by the time you get someone to look at it, it's gone.
"That's why it's so good Lauren managed to capture it on video in such a small amount of time."
(View video here)
In any event, this is the third time we've come across such a report about a 'looping fireball' at the same general location: in or near the town of Northampton in the English Midlands.
Then in 2015 this happened (in Brackley, about 15kms from Northampton):
There must be something about the location that facilitates this phenomenon. Truly astounding…