Boston Dynamics's SpotMini Just Unveiled a New Trick
Boston Dynamics's four-legged SpotMini robot has learned a new trick. The robot can now deftly open doors and hold them open using an arm mounted essentially where a canine's head would be.
SpotMini, Boston Dynamics's dog-like quadruped robot, is back, and it's learned a new trick. The robot, which was unveiled in June 2016 and then updated in November 2017, can now open doors and hold them open.
While opening a door is slightly old hat for a Boston Dynamics robot — Atlas barreled through a push-bar door two years ago — SpotMini's operation is more eloquent. The robot uses its fifth appendage, an arm mounted essentially where a canine's head would be, to swiftly assess the door, locate and twist the handle, and pull the door open.
In a video released by Boston Dynamics, not only does the new-and-improved SpotMini open the door for itself, it even holds it open for its robot colleague. A portrait of professional collegiality, this is a big step up from the solo activities of washing dishes or rolling over.
Boston Dynamics has made steady progress in their efforts to build robots that move in a life-like manner, whether it's Atlas' Homo sapiens-like saunter or SpotMini's four-legged gallop. The same month they debuted their updated SpotMini, the company made headlines by releasing a video showing their Atlas robot's back-flipping antics.
The SpotMini's latest development is confirmation that progress continues to march on behind Boston Dynamics's doors. But while biomimetic robots are certainly useful — the ability to copy human motion enables these robots to dexterously manipulate objects and navigate complex terrain — they still inspire more fear than awe in many people.
Outlets such as The Verge and Popular Mechanics have noted the similarities between SpotMini and the door-opening velociraptors of Jurassic Park splendor — not exactly a calming comparison, so if you envision these robots taking over the world, you're not alone.
This All-Terrain Robot "Teaches" Itself to Walk in a Revolutionary Way
If it wasn't for its lack of a head, a robot from a University of Oslo research group would seem alarmingly life-like as it stumbles across the floor. Named DyRET, this quadruped teaches itself how to walk on different terrains, and even learns from its mistakes.
DyRET has gone through a few different designs since it first hit the pavement in 2015. But the latest version, as reported on by WIRED, is the most adept at figuring out the leg and gait length necessary to cruise around on ice, rocks, or any other surface. With every shaky step DyRET makes, we're that much closer to having truly all-terrain robots.
Of course, DyRET doesn't always look like it's got things figured out. When its designers set it on a new surface, the robot starts shifting everywhere. All four legs, which have joints that bend inwards, expand and contract in two places. DyRET tries out various-sized steps, too, and sometimes, the choices fail and it falls over. But DyRET's motion sensor picks up on which choices provide the most stability, and the robot remembers the successful ones.
Once it has a terrain mastered, DyRET can also do something most toddlers don't have figured out: Stop running around wildly when running low on energy. Moving long legs takes a lot of power. Long, swift strides is DyRET's ideal state, but as the battery drains, it will shorten its legs to stop wasting so much energy on swinging a limb. Instead, the robot will try and compensate by moving shorter limbs faster.
DyRET's constant evaluation of its space puts it in a tech category called "evolutionary robotics." In nature, evolution happens over many generations of one species. Individuals don't evolve, but the members with the best traits for surviving in a habitat pass those more-competent qualities onto their offspring. In evolutionary robotics, that (sometimes) decades-long process of assembling the most useful characteristics is condensed into just the one robot. Though built with all kinds of capabilities, the robot learns to rely on the ones that work best for the conditions it's in.
This field of robotics means DyRET and others like it can handle more scenarios than their programmers could possibly instruct them to. And the sooner robots can figure things out for themselves, the sooner we can leave them totally unsupervised — for better or for worse.
Stephen Hawking's Final Words: We Live In 'The Matrix'
Just before Stephen Hawking passed away in March, the renowned physicist claimed the universe is a computer simulation, just like the one portrayed in 'The Matrix' movies.
Ten days before his death, Hawking published his final and most groundbreaking theory on the origin of the universe – and to-date it has recieved very little media coverage.
Zerohedge.com reports: As PBS reports, the new report, co-authored by Belgian physicist Thomas Hertog, counters the longstanding idea that the universe will expand for eternity.
If you asked an astrophysicist today to describe what happened after the Big Bang, he would likely start with the concept of "cosmic inflation." Cosmic inflation argues that right after the Big Bang — we're talking after a teeny fraction of a second — the universe expanded at breakneck speed like dough in an oven.
But this exponential expansion should create, due to quantum mechanics, regions where the universe continues to grow forever and regions where that growth stalls. The result would be a multiverse, a collection of bubblelike pockets, each defined by its own laws of physics.
"The local laws of physics and chemistry can differ from one pocket universe to another, which together would form a multiverse," Hertog said in a statement. "But I have never been a fan of the multiverse. If the scale of different universes in the multiverse is large or infinite the theory can't be tested."
Along with being difficult to support, the multiverse theory, which was co-developed by Hawking in 1983, doesn't jibe with classical physics, namely the contributions of Einstein's theory of general relativity as they relate to the structure and dynamics of the universe.
"As a consequence, Einstein's theory breaks down in eternal inflation," Hertog said.
Einstein spent his life searching for a unified theory, a way to reconcile the biggest and smallest of things, general relativity and quantum mechanics.
He died never having achieved that goal, but leagues of physicists like Hawking followed in Einstein's footsteps. One path led to holograms.
Diagram of evolution of the (observable part) of the universe from the Big Bang (left) to the present. After the Big Bang and inflation, the expansion of the universe gradually slowed down for the next several billion years, as the matter in the universe pulled on itself via gravity. More recently, the expansion has begun to speed up again as the repulsive effects of dark energy have come to dominate the expansion of the universe. Image and caption by NASA.
Instead of the 'standard' description of how the 'universe' unfolded (and is unfolding), the authors argue the Big Bang had a finite boundary, defined by string theory and holograms.
The new theory – which sounds simplistically like the world of the red-pill-blue-pill Matrix movies – embraces the strange concept that the universe is like a vast and complex hologram. In other words, 3D reality is an illusion, and that the apparently "solid" world around us – and the dimension of time – is projected from information stored on a flat 2D surface.
The Telegraph reports that Prof Hertog, from the Katholieke Universiteit Leuven (KT Leuven), said:
"It's a very precise mathematical notion of holography that has come out of string theory in the last few years which is not fully understood but is mind-boggling and changes the scene completely."
Applied to inflation, the newly published theory suggests that time and "the beginning" of the universe arose holographically from an unknowable state outside the Big Bang.
Prof Hawking said before his death:
"We are not down to a single, unique universe, but our findings imply a significant reduction of the multiverse, to a much smaller range of possible universes."
And believe it or not, there's actually evidence that the world works this way.
As PBS concludes, some physicists point out that the Hawking-Hertog theory is preliminary and should be considered speculation until other mathematicians can replicate its equations.
Sabine Hossenfelder, a theoretical physicist with the Frankfurt Institute for Advanced Studies, said on her blog that the ideas put forward in this paper join others that are currently pure speculation and don't yet have any evidence to support them. She makes it clear that while the proposals aren't uninteresting, Hawking and Hertog haven't found a new way to detect the existence of universes other than our own.
"Stephen Hawking was beloved by everyone I know, both inside and outside the scientific community," she wrote.
"He was a great man without doubt, but this paper is utterly unremarkable."
Video:
Detecting Cancer – Can You Trust All the Tests?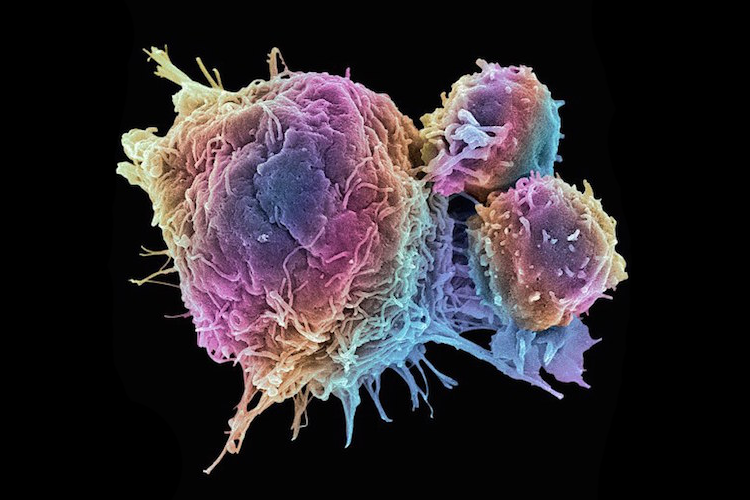 Obviously, a false diagnosis of cancer would be a disaster.
I'm not talking about all tests for cancer. I've only looked into two. This is what I've discovered.
There is a blood test, which looks for a bio-marker labeled CA125. There are doctors who will tell you that a highly positive result indicates a high probability of cancer.
Imagine being a patient on the receiving end of that news.
But wait. If you go to other sources—and no, I'm not talking about alternative practitioners, I'm talking about the mainstream—you'll get a distinctly different view.
How about a quite prestigious organization—the Mayo Clinic?
"A CA 125 test measures the amount of the protein CA 125 (cancer antigen 125) in your blood."
"A CA 125 test may be used to monitor certain cancers during and after treatment. In some cases, a CA 125 test may be used to look for early signs of ovarian cancer in people with a very high risk of the disease."
"A CA 125 test isn't accurate enough to use for ovarian cancer screening in general because many noncancerous conditions can increase the CA 125 level."
"Many different conditions can cause an increase in CA 125, including normal conditions, such as menstruation, and noncancerous conditions, such as uterine fibroids. Certain cancers may also cause an increased level of CA 125, including ovarian, endometrial, peritoneal and fallopian tube cancers."
"Your doctor may recommend a CA 125 test for several reasons: But such monitoring hasn't been shown to improve the outcome for those with ovarian cancer, and it might lead to additional and unnecessary rounds of chemotherapy or other treatments."
"…some people with ovarian cancer may not have an increased CA 125 level. And no evidence shows that screening with CA 125 decreases the chance of dying of ovarian cancer. An elevated level of CA 125 could prompt your doctor to put you through unnecessary and possibly harmful tests."
"A number of normal and noncancerous conditions can cause an elevated CA 125 level, including:
• Endometriosis
• Liver disease
• Menstruation
• Pelvic inflammatory disease
• Pregnancy
• Uterine fibroids"
"None of the major professional organizations recommend using the CA125 as a screening test for those with an average risk of ovarian cancer."
Is that clear enough? I hope so.
Let's move on to another test for cancer. It's a version of a PET scan.
From acrin.org, About PET Scans: "A PET scan uses a small amount of a radioactive drug, or tracer, to show differences between healthy tissue and diseased tissue. The most commonly used tracer is called FDG (fluorodeoxyglucose), so the test is sometimes called an FDG-PET scan. Before the PET scan, a small amount of FDG is injected into the patient…"
The theory goes this way: cancer cells have an affinity for FDG and "grab on to" it. Thus, these cancer cells "light up" on the PET scan and can easily be seen. Tumors and metastases can be observed.
Yes, but…
Introduction to PET/CT Imaging: "Cancer cells are not always the only 'PET avid cells' (or cells that take up the FDG) in the body. It is important to remember that a PET scan is not able to distinguish metabolic activity due to tumor from activity due to non cancerous processes, such as inflammation or infection."
PET scan findings can be false positive: "In cancer cells, there is an overproduction of glucose transporters and, as a result, increased FDG uptake. However, not all PET-positive lesions are cancer, and in many instances, PET findings can be false positive. … Inflammatory cells also have increased metabolic rates and, as a result, are FDG avid."
"Many of us have had patients or know of patients who were treated by the medical oncologist for stage IV cancer only to find out what was assumed to be a metastatic lesion was benign on pathology. Other patients have undergone multiple biopsies of supposed metastatic mesenteric lymph nodes that subsequently turned out to be fat necrosis or a granulomatous reaction. FDG-positive lesions often mean cancer, but not always. A variety of lesions have increased FDG radiotracer [the "lighting up" phenomenon] including infection, inflammation, autoimmune processes, sarcoidosis, and benign tumors. If such conditions are not identified accurately and in a timely manner, misdiagnosis can lead to inadequate therapies."
Causes and imaging features of false positives and false negatives on 18F-PET/CT in oncologic imaging: Causes and imaging features of false positives and false negatives on 18F-PET/CT in oncologic imaging"Glucose however acts as a basic energy substrate for many tissues, and so 18F-FDG activity can be seen both physiologically and in benign conditions. In addition, not all tumors take up FDG [3–5]. The challenge for the interpreting physician is to recognize these entities and avoid the many pitfalls associated with 18F-FDG PET-CT imaging."
The question is, after a patient is told he has received a positive PET scan, indicating cancer, will the physician spell out all the factors that could have made the test read FALSELY POSITIVE? Will an intelligent and honest and informed conversation take place, or will the doctor shove the test results at the patient and declare: "You have cancer."
And if that cancer diagnosis is given, will the patient be in a position to voice questions through prior knowledge, and undertake a reasonable dialogue with his doctor?
How do doctors normally hand down test findings? In a balanced way, or from on high, with all the presumed authority of unchallengeable experts?
Are there doctors who don't even know these two diagnostic tests are rife with falsely positive readings? Yes, there are. And if they deliver papal edicts based on their ignorance, they can cause great harm.
About the Author
Jon Rappoport is the author of three explosive collections, THE MATRIX REVEALED, EXIT FROM THE MATRIX, and POWER OUTSIDE THE MATRIX, Jon was a candidate for a US Congressional seat in the 29thDistrict of California. He maintains a consulting practice for private clients, the purpose of which is the expansion of personal creative power. Nominated for a Pulitzer Prize, he has worked as an investigative reporter for 30 years, writing articles on politics, medicine, and health for CBS Healthwatch, LA Weekly, Spin Magazine, Stern, and other newspapers and magazines in the US and Europe. Jon has delivered lectures and seminars on global politics, health, logic, and creative power to audiences around the world. You can sign up for his free emails at NoMoreFakeNews.com or OutsideTheRealityMachine.
(To read about Jon's mega-collection, Exit From The Matrix, click here.)
This article (Detecting Cancer – Can You Trust All the Tests?) was originally created and published by Jon Rappaport's Blog and is re-posted here with permission.