Boston Dynamics's SpotMini Just Unveiled a New Trick
Boston Dynamics's four-legged SpotMini robot has learned a new trick. The robot can now deftly open doors and hold them open using an arm mounted essentially where a canine's head would be.
SpotMini, Boston Dynamics's dog-like quadruped robot, is back, and it's learned a new trick. The robot, which was unveiled in June 2016 and then updated in November 2017, can now open doors and hold them open.
While opening a door is slightly old hat for a Boston Dynamics robot — Atlas barreled through a push-bar door two years ago — SpotMini's operation is more eloquent. The robot uses its fifth appendage, an arm mounted essentially where a canine's head would be, to swiftly assess the door, locate and twist the handle, and pull the door open.
In a video released by Boston Dynamics, not only does the new-and-improved SpotMini open the door for itself, it even holds it open for its robot colleague. A portrait of professional collegiality, this is a big step up from the solo activities of washing dishes or rolling over.
Boston Dynamics has made steady progress in their efforts to build robots that move in a life-like manner, whether it's Atlas' Homo sapiens-like saunter or SpotMini's four-legged gallop. The same month they debuted their updated SpotMini, the company made headlines by releasing a video showing their Atlas robot's back-flipping antics.
The SpotMini's latest development is confirmation that progress continues to march on behind Boston Dynamics's doors. But while biomimetic robots are certainly useful — the ability to copy human motion enables these robots to dexterously manipulate objects and navigate complex terrain — they still inspire more fear than awe in many people.
Outlets such as The Verge and Popular Mechanics have noted the similarities between SpotMini and the door-opening velociraptors of Jurassic Park splendor — not exactly a calming comparison, so if you envision these robots taking over the world, you're not alone.
The U.S. Election System Simply Isn't Secure Enough
YOUNG KIDS VS DUMB MACHINES. Still not convinced that the U.S. election system is woefully insecure? Chew on this: It took an 11-year-old just 10 minutes to hack a replica of the Florida secretary of state's website and change its stored election results.
The young hacker, Audrey Jones, was one of 39 children between the ages of 8 and 17 to take part in a competition organized by R00tz Asylum, a nonprofit focused on teaching kids white-hat hacking, during annual hacking conference DEFCON.
During the one-day R00tz Asylum event, the children set out to infiltrate sites designed to replicate the ones used by 13 battleground states to convey election results to the public (hacking the actual sites would be illegal). All but four of the children succeeded.
RIGGING THE SYSTEM. In once case, a young hacker changed the results to note that voters cast 12 billion votes. In other, they declared "Bob Da Builder" the election winner. While these hacks wouldn't necessarily change the results of an actual election — after all, these are just the sites that convey the results to the public, and the officials would still have the accurate vote counts — it's not hard to imagine how they could easily influence one.
For example, a hacker could convince one candidate's supporters that their candidate had no chance of winning, thereby discouraging them from hitting the polls later in the day. Conversely, they could convince supporters that their candidate has such an astronomical lead that they don't actually need any more votes.
GOING ANALOG. The news that the U.S.'s electronic voting systems are subpar? Not all that new.
We already knew that Russians attempted to compromise the U.S. election system in 2016; in July, we found out that the company responsible for manufacturing the majority of voting machines used in the U.S. sold systems that could connect to the internet, making them vulnerable to hacking.
So now that we know that our electronic voting systems are literally so easy to hack that a child could do it. What should we do about it? Some have suggested returning to paper ballots, while others think recording votes on a blockchain could fix the U.S.'s election security issues.
Whatever the solution, the U.S. is just three months away from an important midterm election, and clearly, something needs to change if it doesn't want to repeat the same mistakes of the 2016 election.
READ MORE: Hacking the US Mid-Terms? It's Child's Play. [BBC]
Nature Valley Ad Shows The Down Side Of Children Addicted To Technology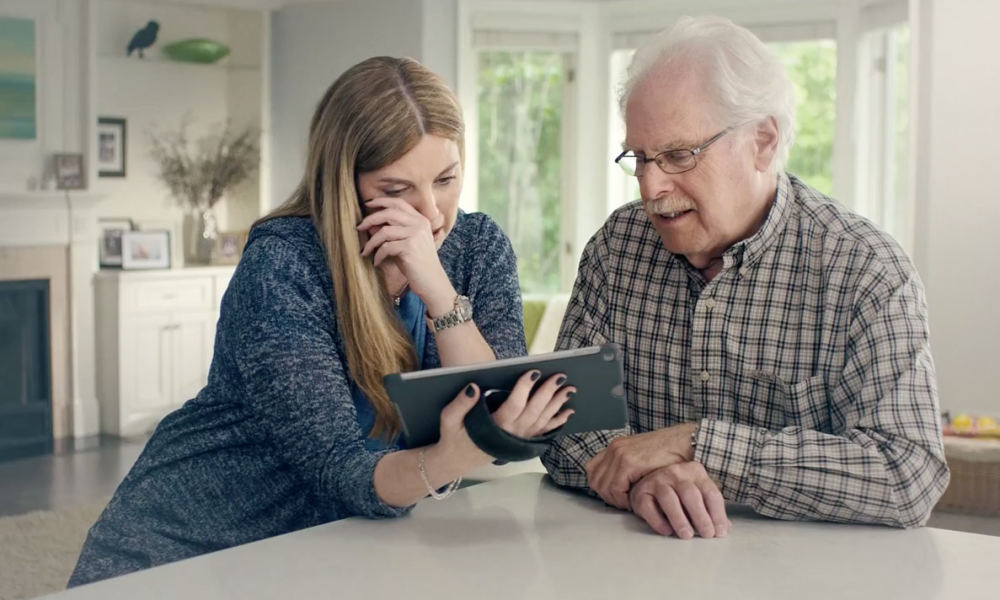 The Facts:Technology has impacted most of our lives in a really big way. We use it daily for everything we do pretty much. Kids today, unlike previous generations, use technology more than ever and spend much less time in nature.
Reflect On:How much is too much technology for young and developing minds? Is it time to reevaluate our children's relationship with technology and get them back into nature?
Technology has become a staple in most of our lives, really, could you imagine life without it? In the video posted below, Nature Valley asks 3 generations what it was that they did for fun as a kid, the answers from the youngest generation may or may not surprise you, but is it time to cut back on the technology and bring kids back to nature?
Technology is not bad per se, that isn't the discussion here. This is about how we use it.
Before technology, children would look to nature for entertainment. They would play outside on the lawn, go sledding, build forts, and use their imagination to create their own entertainment. Nowadays it's all too easy for kids to get sucked into technology, there are video games, tablets, computers, cell phones and television, all of which provide a type of escape from the real world. Although, there are many ways that technology is and has been used for good in the world, is the disconnect that it is causing children and adults to part from nature causing more harm?
With the rise of mental disorders and illnesses, is it possible that the answer to these issues is simply to get kids back into nature, more time with self, using their brains to build things, be creative and connect to the energy from the Earth? We already know how effective a simple walk or hike in nature is and how they both can literally change our brains. Nature appears to be much more important than we generally give it credit for.
In my own experience, disconnecting from technology and going camping on my own proved to be a very cathartic and healing experience for me. I've come to realize that although being immersed in nature regularly does have a lot of benefits, but even just making time for it at all can cause a positive impact. For many of us who live in cities, with the constant bombardment of noise and of course EMF frequencies etc., just disconnecting for a short period can make a huge difference.
The following video is a brilliant ad from Nature Valley, check it out.
It's easy to get emotional watching something like this as it shows just how far removed the newer generations are from what has been most natural to children for centuries, simply playing in nature. The children are essentially self-proclaimed tech addicts and get their entertainment by playing video games, watching videos or tv shows, texting etc. Is it time to go back to the basics and start evaluating how detrimental too much technology can be on young and developing brains? You can read more about this issue here, Is Your Child Struggling From Nature-Deficit Disorder?
Is it up to the parents to ensure they are setting proper boundaries with the amount of time their children are allowed to use technology? Or is this the future and something we should simply let happen as a natural part of evolution?
New solar powered car developed in Germany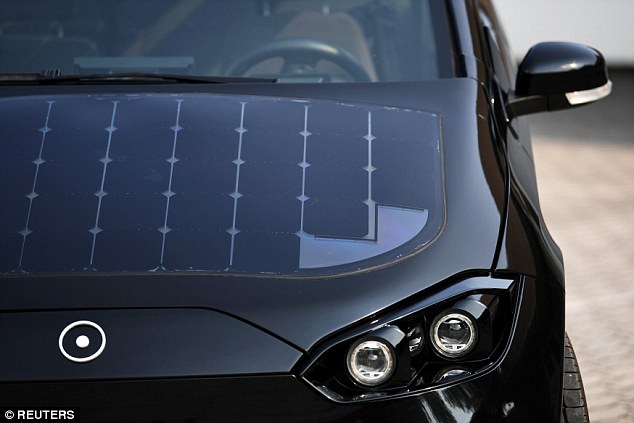 A solar-powered saloon car that charges as it drives is being tested in Germany.
Munich-based manufacturer Sono Motors has built the new prototype, dubbed Sion, to help Germany hit its national target of 1 million electric cars on the road by 2020.
Sion has solar cells integrated into its bodywork, with a total of 330 solar cells built into the roof, bonnet and sides of the vehicle.
These enable the vehicle to recharge its battery when sunlight is hitting the solar cells, whether it is on the road, or parked in the sunny spot in a car park.
Sono Motors have also included support for conventional power outlets — so car owners aren't left stranded on overcast days.
The Sion also features moss integrated into the dashboard to naturally filter out dust particles and regulate the humidity inside the cabin.
The solar panel-packed vehicle is set to launch in Germany in late 2019.
Sono Motors, which was founded in 2016, wants the Sion to be versatile and hopes to allow the car to be charged using solar energy as well as conventional outlets.
The firm has earmarked a 2019 date for mass production at one of its German plants.
Some 5,000 people have already placed orders for the electric vehicle, it claims.
Prices for the Sion are tipped to start from €16,000 ($18,540/£14,320) next year.
The all-electric vehicle will offer a range of around 155 miles (250 km) before the battery depletes completely and it needs to recharge either via solar power or using a wall plug, the company said.
Sion was designed originally as an environmentally conscious car, but will also feature a number of feature designed around comfort to help it compete with other modern vehicles.
'We have a seat heater, there is air conditioning, there is a large infotainment system where I can also connect my phone interactively, which means I really have a full vehicle which is very simple, has no frills,' Laurin Hahn, co-founder and chief executive of the startup told Reuters.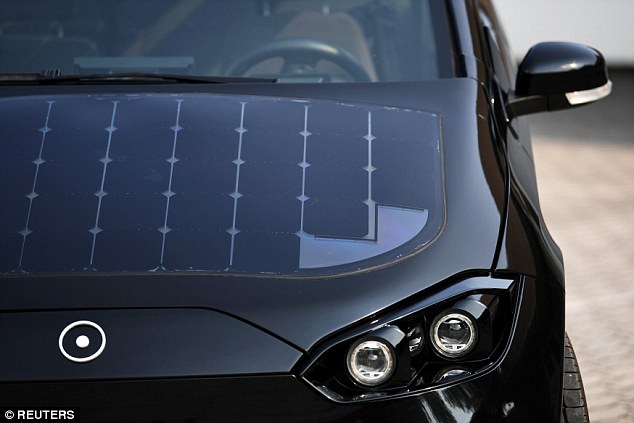 Sion also uses moss to ventilate the vehicle.
The Icelandic strain of moss is claimed to have air-cleaning capabilities that can filter dust particles and act as a natural air filter.
Sono Motors says the moss, which is visible on the dashboard to those inside the vehicle, does not need water or other special care to maintain.
The firm originally crowdfunded the project, raising more than $200,000 (£154,000) to build the first prototype vehicle.
Continue Reading: http://www.dailymail.co.uk/