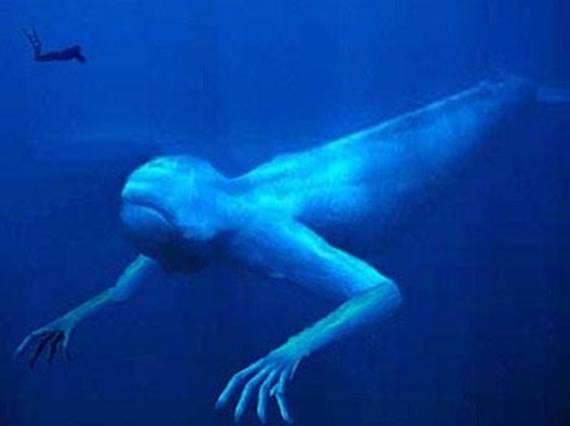 For those coming late to the story…
Uploaded on May 30, 2009

"The Bloop is the name given to an ultra-low frequency and extremely powerful underwater sound detected by the U.S. National Oceanic and Atmospheric Administration (NOAA) several times during 1997. According to the NOAA description, it "rises rapidly in frequency over about one minute and was of sufficient amplitude to be heard on multiple sensors, at a range of over 5,000 km. The source of the sound remains unknown…"

"Scientists determined that its wave pattern indicates it was made by an animal, and not a giant electromagnet sucking a plane out of the sky, as the creators of Lost were no doubt hoping."
Here is the "Bloop" as it is commonly presented.
While it may not sound like anything much more than what we all do in the tub from time to time, this particular bloop was heard by listening stations thousands of miles separated.
And when you compare it to the songs of humpback whales, it is only a natural assumption that the sound was generated by a living creature.
"While the audio profile of the bloop does resemble that of a living creature, the system identified it as unknown because it was far too loud for that to have been the case: it was several times louder than the loudest known biological sound."

"There is no animal big enough or loud enough to make that kind of noise, not by a long shot. Not a blue whale, not a howler monkey, not a startled teenage girl."

What could have possibly caused this sound?
Many people envision something along the lines of an unknown creature many times lager than the largest whales, from this rather benign, even potentially comical looking one…
to this…
or this…
Or for the Lovecraft fans, this…
And it does not help matters much that the sound was recorded not far (in global terms) from where Cthulhu's undersea dwelling of R'lyeh happens to be as recorded by H.P. Lovecraft, and August Derleth.
But still, pretty far. The problem is that while the recording in the video above is how you typically hear the "bloop" when presented on the various Mystery and Unexplained type of television shows, it is a sped up version. Here is how the sound actually happened in real time.
Starts at approx. 00:54
And as near as the "bloop" is to R'lyeh, it also almost as close to Antarctica, and this is a sound consistent with what is called an Icequake as reported on Wired.Com
NOAA has this to say:
NOAA is pretty sure that it wasn't an animal, but the sound of a relatively common event — the cracking of an ice shelf as it breaks up from Antarctica. Several people have linked to the NOAA's website over the past week excitedly claiming that the mystery of the Bloop has been "solved", but as the information on the NOAA website was undated and without a source, Wired.co.uk spoke to NOAA and Oregon State University seismologist Robert Dziak by email to check it out. He confirmed that the Bloop really was just an icequake — and it turns out that's kind of what they always thought it was. The theory of a giant animal making noises loud enough to be heard across the Pacific was more fantasy than science.
The curious thing is when the proper playback speed is truly found this is what it sounds like…
Strange lights filmed during storm over Myrtle Beach, South Carolina spark UFO theories
© Screenshot/UFOZone
Mysterious lights caught on a time-lapse video recorded from a pier in Myrtle Beach, South Carolina, in early August have triggered conspiracy theorists who claim the footage is evidence of a UFO sighting.
The recording, which shows lights hovering in the night sky above a Myrtle Beach pier, was captured on August 5 and later uploaded onto website Mutual UFO Network (MUFON) on October 4.
The footage was also shared on YouTube on Sunday by user UFO Zone, who stated in the video's description that it shows a "massive 'spaceship'" lingering above the area during a thunderstorm.
​"I was taking the pictures off the edge of a long pier after dark, so there were no reflective surfaces around," the unidentified filmer who shared the recording with the site wrote. "I did not notice the objects until I returned home and checked the photograph and video."
The individual noted that they had been intending to simply capture "pictures and time-lapse of the incoming storm."
Commenters on both MUFON and UFO Zone's page were quick to shut down the claims being made, with some suggesting the lights were "all internal camera lens reflections."
"It's just lens flare from the bright pinpoint lights below in one of the lens elements," Buzz K wrote on YouTube. "Nothing to see here. Move along back to your Bud Light. Dilly dilly. "
Another unconvinced user wrote, "I think I saw bigfoot on the ferris wheel."
The latest reporting on puzzling and eyebrow-raising content comes days after a "mysterious object" washed ashore on South Carolina's Seabrook Island. Photos of the suspicious object were uploaded and shared on Facebook by the state's Lowcountry Marine Mammal Network, a nonprofit tasked with increasing awareness and education regarding marine mammals of the Palmetto State.
"There's no metal on it. The whole thing is just layers of foam," Lauren Rust, founder and executive director of the nonprofit, told the Charleston Post and Courier. "It also doesn't look like it's been in the water that long. You'd think if it were in the water [for a long period of time], it would be covered in barnacles and all sorts of [sea life]."
Officials have since taken the strange object away in order to investigate the matter and possibly solve the mystery of its origins.
The mysterious Min Min lights of Australia: Is there a scientific explanation for the phenomenon?
© ABC/supplied
Molly Hunt
abc.net.au
Min Min lights are a mysterious phenomenon that have spooked many people in the outback of Australia.
But is there any scientific proof that Min Min lights exist? Or is it simply an Aboriginal folktale that has been passed down for generations?
The lights have been described by witnesses as floating, fast-moving balls of colour that glow in the night sky and stalk people, leaving some feeling confused and frightened.
Sometimes the lights are blue and other times they are white or yellow.
In Queensland, the Boulia Shire Council notifies visitors "in the interest of tourism" that they are in the land of the Min Min lights and that they may spot them as they drive for the next 120 kilometres.
In the Kimberley in Western Australia some Aboriginal people believe the Min Min lights are the spirits of elders.
"As a kid growing up the old people used to tell me, they [Min Min lights] were old people's spirits looking after country," Wyndham local James Birch said.
Mr Birch, a Balanggarra ranger, said everyone from his childhood grew up hearing the stories.
"If you've lived in the Kimberley you would have experienced spotting a Min Min light once in your life," he said.
Mr Birch has not seen the Min Min lights for two years but said the lights tend to distract people and take them off their chosen path.
We were heading back into town after hunting. I was driving towards town when all of sudden a Min Min light appeared," he said.
"We all stared at the light and all of a sudden we were going in the opposite way, going back into the bush and following the light without even realising."
What does science say?
Curtis Roman, a senior lecturer at Charles Darwin University, is gathering stories from Indigenous Australians about Min Min lights as part of an ongoing research project.
Dr Roman said there were several scientific theories that could explain the phenomenon.
"One is that they're a mirage, [caused by] natural gases or warm air and cold coming together," Dr Roman said.
Some of the other theories are that they are bio-luminous insects, owls or birds.
Although he is only in the early stages of his research, Dr Roman said that all the Indigenous people he had interviewed so far had described how frightened they felt when they saw the lights.
Outback lights star in movie
From a young age, writer and director Jub Clerc heard the tales about the Min Min lights and how they would follow people and take them if they stopped to watch the lights.
In 2015, Ms Clerc directed a short film called Min Min Light based upon her own experiences of the lights when she was growing up in the Pilbara.
"When I was a young girl lying in my backyard, these lights came down," Ms Clerc said.
Two of them came down in front of me and then suddenly shot off. I was in awe.
"It could be our spirits that look after country. Who knows what it is? I like to think there's more to life that what we think."
New Mexico Solar Observatory Reopens : Here the official version of what happened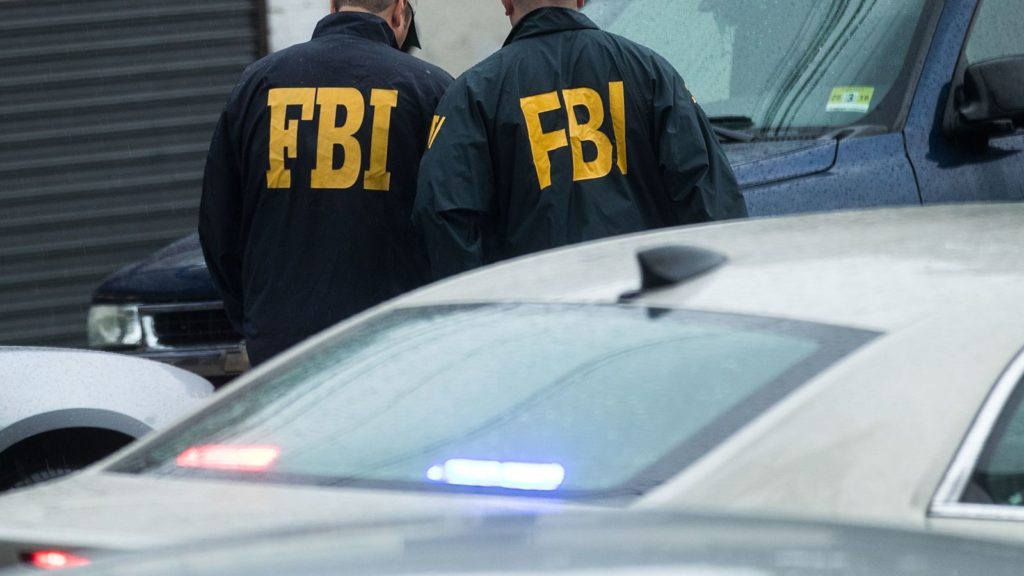 Admittedly, the mystery generated by the closure of a Solar Observatory has all the ingredients to be an episode of the X-Files . And those who have seen the aforementioned TV series will know how the thing ends: We will never know what really happened.
Well, it looks like it will be! A few Days ago, the 'AURA' (Association of Universities for Research in Astronomy), the entity in charge of the observatory, announced that today the doors of Sunspot would reopen, returning everything to normality. The explanation given in the published statement is, at least, vague and pretentious:
"AURA has been cooperating with an ongoing investigation of the police forces that took place at Sacramento Peak. During the same we realized that a suspect in the investigation represented a potential threat to the safety of our team and the residents. "
"For this reason, AURA temporarily evacuated the facilities and ceased all scientific activity on the site. The decision to evacuate was based on the logistical challenges associated with protecting personnel in such a remote location, and the need for a diligent response to the threat. "
"AURA determined that moving a small number of people to the mountain was the most prudent and effective action to guarantee their safety. In light of recent advances in research, we have determined that there is no longer any risk to the equipment, and the Sunspot solar observatory will return to operations this September 17. "
After reading the official statement, surely this whole story will fall into oblivion, and as we mentioned before, we will always have the doubt to know if this is what really happened. When this incident took place, the only thing that was officially known (from 9 September to the present day) came from a social media publication by Sunspot that stated that it was a "preventive security measure" and that they will reopen the place "as soon as possible". This lack of official information, together with the suspicious closure of a post office located nearby, led to the dissemination of various conspiracy theories through social networks.
The director of Sunspot did not help much with his statement before the local media, denying categorically and without anyone asking him, that the observatory has seen extraterrestrials (just what someone would say who saw something but does not want to or can not admit it ..). Along with this extraterrestrial theory, images surfaced allegedly taken on September 11 by amateur astronomer Maria G. Hill of Salem, Indiana, who would show strange objects close to the sun, "a huge fleet of UFOs" according to several ufologists.
A more terrifying theory affirmed that a spill of mercury, whose toxicity was elevated, took to that all the people of the site were evacuated as a precaution while the government makes a cleaning. Some Internet users also maintained that the observatory detected evidence of a future apocalyptic solar storm and that in order not to panic the FBI closed the observatory and closed the post office.
It is not correct to indicate that the observatories had closed their doors, but we were right in stating that cuts and technical difficulties were reported in at least six more solar observatories, at the same time that Sunspot was intervened by the FBI. And they were the following:
The AXIS 232D network dome camera located in Sydney (Australia); webcams located at the SOAR Observatory – South Astrophysics Research Telescope (Chile); BRT Tenerife Telescope Webcam (Spain); webcam located at the Mauna Kea observatory (Hawaii); webcam of the observatory of the Canada-France-Hawaii telescope (Hawaii); webcam at JAT Observatory in Fairless Hills (Pennsylvania).
To date, this is the official information we have. What's your opinion about it? Will this strange "incident" fall into oblivion? Leave your comment below!