For the past few weeks, dozens of young people from France have been making similar claims about being bitten in a nightclub.
A new phenomenon that began in April 2022 is only gaining momentum. The police are still at a loss as to who is behind this series of bizarre attacks.
It is established that such incidents took place in four nightclubs: in Rennes, Grenoble and Béziers. But this did nothing to help the police find the culprit.
"Around 5 am, a woman came up to me and offered to go dancing. I agreed. At that moment, a man approached me from behind and clung to me. I didn't see his face. From that moment on, I don't remember anything at all," says 18-year-old Rose.
"The time from 5 to 8 in the morning fell out of my memory. I woke up in one of the booths in the nightclub. There was a red dot on my arm and I felt terribly ill, she added."
"At first I thought I was stung by a bee. A few minutes later my head was spinning and I fainted. When I woke up a minute later, all the symptoms disappeared," said another victim.
Victims say that they were on the dance floor or in a bar when someone pressed against them from behind and after a few seconds they felt something like a prick in the arm, thigh, but most often in the buttock. But when they sensed it, the mystery stranger was nowhere to be seen.
In addition, some of the victims spoke of discomfort after this bite – vomiting, allergies, or even partial paralysis of the bitten part of the body. Others spoke of tingling and coldness in the hand.
"Interestingly, people have different marks from the "bite": from red dots to bruises. Doctors suggested that this may indicate a trace from a syringe injection.
Be vigilant in the evening and in crowded places, beware of bites. If you believe that you have been the victim of an attack, file a complaint with the police station or the gendarmerie," the French Ministry of the Interior said in an official statement.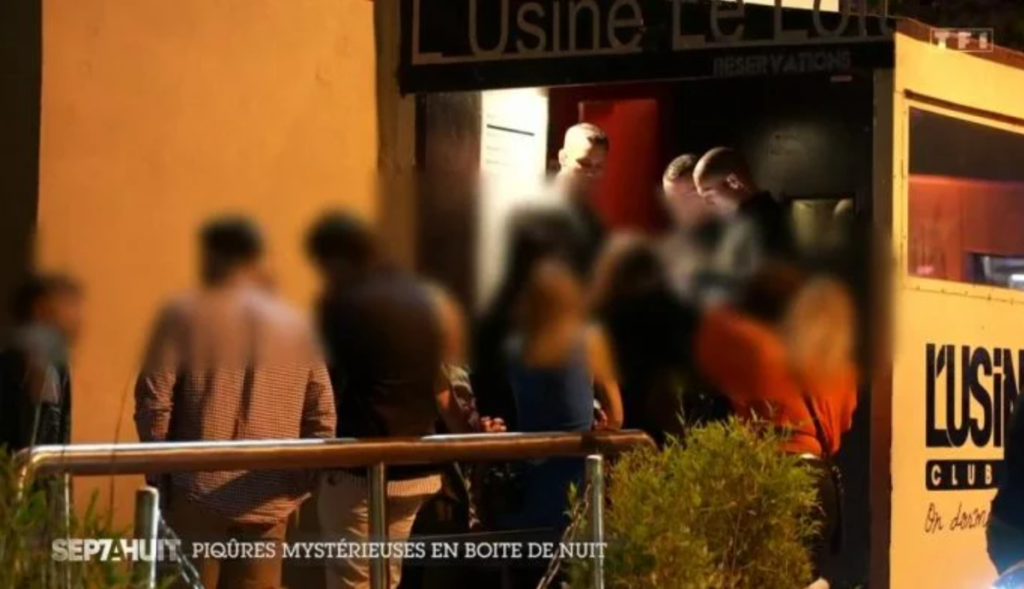 As for Lali, a 20-year-old student, she reported that she felt severe pain in her arm and head.
"Suddenly, I felt a rather sharp pain in my arm, followed by a rather severe headache. I did not understand what was happening and attributed everything to alcohol."
Lali found a bite mark only the next day – a large red dot on her arm and a hematoma around it. Of course, like many other victims, she chose to go straight to the emergency room.
She took a blood test for all possible diseases, but each of them turned out to be negative. No traces of toxins were found either.
There are dozens of such victims as Lali. Everyone is surprised by how the criminal manages to hide, because none of the victims even saw his face. And some residents of France had a question: is it a vampire?
"In all the episodes known to us, the bite was followed by neither violence, nor attempts at kidnapping, and no other illegal actions. Versions of the supernatural origin of bites (vampires) – we do not consider," said the prosecutor of Nantes, Renaud Godel.
But who then commits the attacks and for what purpose? A maniac who practices his skills? Or maybe it is an insect unknown to science? What about claims these bites could be attributed to tiger mosquitos?
If this is the work of a person and he uses a syringe, then what does the attacker inject his victims with? Is he doing this alone or does he have an accomplice?
So far, French authorities have not arrested any suspects. In the meantime, nightclubs have decided to step up security measures by installing better surveillance systems and starting to check visitors more thoroughly at the entrance.