"Blinking White Guy" Uses His Fame To Raise Money For MS Research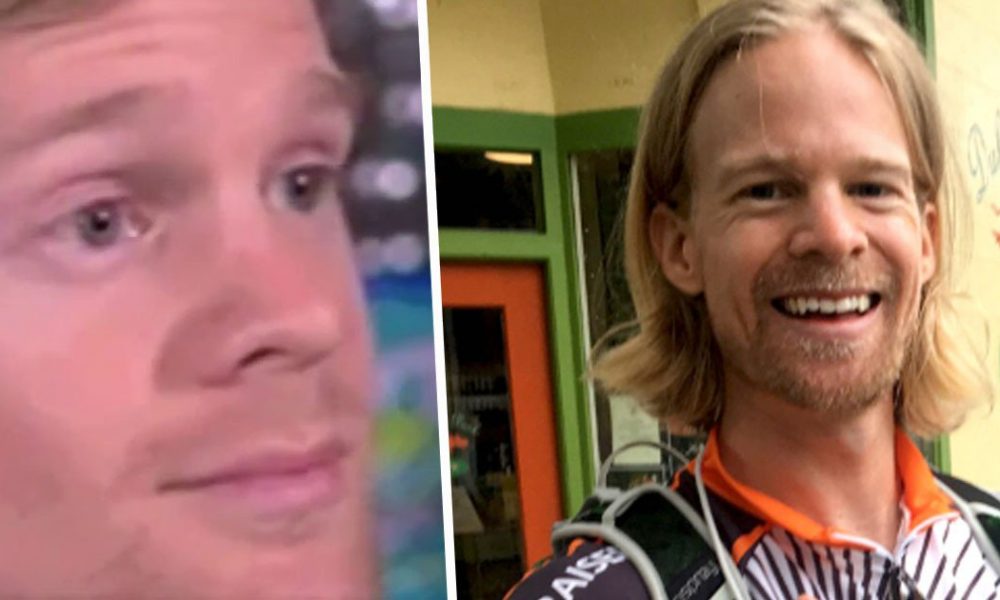 The Facts:Drew Scanlon has used his Twitter platform, which he built from becoming famous through a meme, to raise money for MS research. This also shows there is another side to social media we may not always consider.
Reflect On:How is social media a tool that can not only help impact society, but can also help us understand our individual and collective state of mind and being?
Drew Scanlon, better known as the guy from the "blinking white guy" meme, has used his accidental platform to raise money for MS research and treatment. The meme/GIF he became famous for is the type you'd see after a comment or post that might be surprising to someone. After all, the original video this meme was made from shows Drew's surprised reaction after hearing a gamer describe what he was doing while playing a video game.
In 2013, an online video game show called "Unprofessional Fridays" featured one host playing a video game while explaining what he was doing. The game was being watched by a number of people, Drew included. The gamer says in the video "I've been doing some farming with my hoe here," and Drew became surprised by how the sentence came out. His now iconic raised eyebrows followed by a series of blinks caught the attention of someone, who then turned it into a GIF that became famous.
If you're not quite following, check out the 12 second video below:
In the top right hand corner, you see Drew and his reaction. This quickly became a meme that has been used on the internet millions of times.
His meme fame generated a substantial following, as his Twitter account now has over 74,000 followers. And now Drew is using that platform to give back to society in a way that's close to his heart. Drew watched as some close to him and his friends suffered from MS and thus decided to use his platform to raise money for MS research.
Hi Internet! I'm Drew and THIS IS MY FACE.

If this GIF has ever brought you joy in the past, I humbly ask you to consider making a donation to the National MS Society. It would mean a lot to me and to those I know affected by the disease!

Donate at https://t.co/vf6ItTacgR pic.twitter.com/VaFbgOKrV2

— Drew Scanlon (@drewscanlon) 19 September 2019
Drew has so far helped raise over $31,000 through his online network that was built because of a meme. His team's goal is $35,000.
Social Media Is A Tool
People can be quick to call out social media as a bad thing, similar to how we sometimes view cell phones. But are these things really to blame for the challenges that people have with them like spending too much time on them or becoming self-conscious? Or are we simply using these tools in an unbalanced manner?
It's true that, with at least Facebook, tactics were employed to make people addicted to these platforms. But that doesn't mean we'll always fall into those traps. The greater our self awareness, the less these external factors affect us. To be honest, aside from this good news story, this was one of the first things that came to my mind.
I have personally been raising awareness about things in our world I feel we need to shift and helping people transform their lives personally through social media for over 10 years. Collective Evolution may not be anywhere without social media and yet we often view SM as a negative aspect of our society.
The reality is, social media is a tool that can help connect people and create a positive impact on society, providing we allow it to be that. The challenges we have with social media aren't just because of social media itself, it's revealing the challenges we individually have within our own lives. It acts as a mirror into our consciousness and the stories, belief systems and insecurities we have within ourselves.
To blame social media, however, is perhaps not the most effective way of addressing the challenges we face within our own mental health. Even running from social media doesn't address these stories within ourselves, as they will once again be triggered by the next thing that comes along.
So What Do We Do?
If you find yourself comparing yourself to others, getting caught up in a rat race via social media, or always wanting to portray a perfect life, simply notice and reflect on these tendencies. Why are you trying to do this? What story are you telling yourself about why you need to appear this way?
When emotions arise, write them out and journal about your thoughts to get a clearer picture of the thought processes and programs running through your mind that cause you to feel insecure or bad about yourself. It's usually not what another person is doing to us on social media that is harming us, it's the power we give to our own stories.
As we begin to become aware and reflect on these stories, we now can SEE them for what they are. Stories… From there, it's about stopping those neurological pathways from repeating every time these stores come up. To do that, every time you notice yourself in that state, come back to the present moment by taking 5 deep breaths in through your nose. The breath can bring you back to the present, and will make YOU, the observer, the one who begins to deprogram your old patterns causing you to feel down.
MDMA Inches Away From Becoming FDA-approved Pharmaceutical
John Vibes, Truth Theory
Waking Times
A set of clinical trials for MDMA, sponsored by the non-profit Multidisciplinary Association for Psychedelic Studies (MAPS) has now reached "Phase 3," which brings the substance just a few steps away from getting approved by the US Food and Drug Administration (FDA).
Study Finds Fans of Dark Humor More Likely To Be Intelligent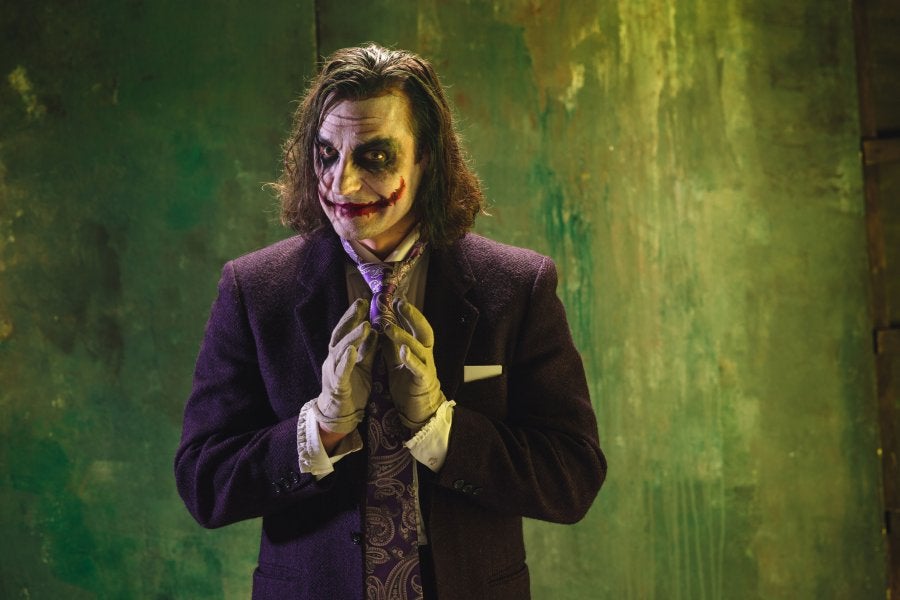 Are you a fan of dark humor? If so, research has shown that you might be more intelligent on average, and less aggressive as well. According to a 2017 study published in the journal Cognitive Processing, people who enjoy dark humor are more likely to be intelligent, and also less likely to be aggressive.
The experiments took place at the Medical University of Vienna, and involved 156 people from a wide range of different social and educational backgrounds who varied in age, but had an average age of 33. The participants were given a set of intelligence tests, and then monitored while being exposed to cartoons that contained what many would consider dark humor (or black humour, as it is known in the UK, where the study was conducted).
The researchers should not have been very surprised to see the connection between dark humor and intelligence, as other studies in the past have shown that people with high levels of intelligence are more likely to suffer from conditions like depression or anxiety. However, it likely did come as a surprise that the intelligent dark humor fans in the study were actually less prone to aggression than the test subjects who were upset or offended by the material.
The study showed that the people who were most upset by the jokes had average IQ scores, but they were also more prone to aggression in other scenarios as well, and likely had shorter tempers than the other participants in the study.
The authors of the study concluded that:
"Whilst a positive association between black humour processing and intelligence can be shown, aggressiveness and bad mood apparently lead to decreased levels of pleasure when dealing with black humour. Black humour processing is seemingly a complex information-processing task that depends on cognitive and emotional aspects. It can be hypothesized that these cognitive and emotional demands directly influence the mental operations underlying humour processing as they lead to an increased or decreased information-processing capacity but also facilitate the adapting of humour processing strategies in a quick and flexible way as humour processing is dependent on the content and structure of a joke."
The researchers also noted that differences in things like age and gender did not seem to have any impact on how a participant felt about dark humor, as there was a range of different responses among people of the same background, and many shared responses among those from different backgrounds, although, the study did suggest that levels of education did seem to have an impact on a person's response to dark humor.
Image credit: Volodymyr Melnyk
Scary modern cases of witch hunts and sorcerers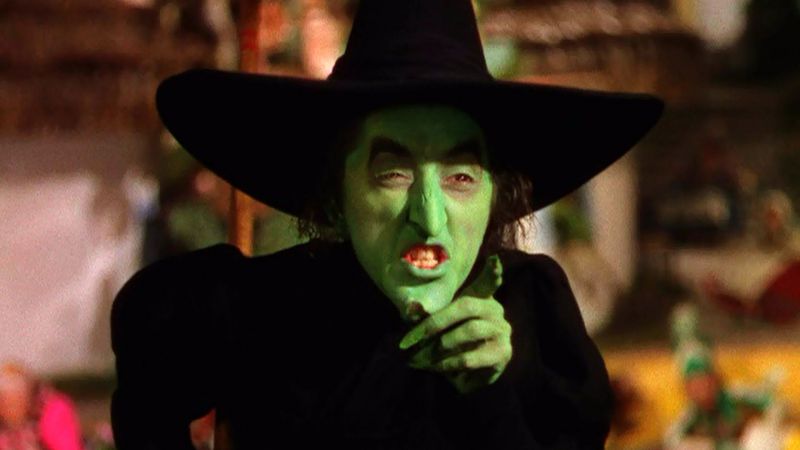 It is believed that in those dark ages, a lot of innocent women suffered because of the blindness of ignorant people who saw witchcraft in everything strange and unusual and sincerely believed in curses and malevolent damage from the evil eye. However, such "ignorance" is found in our days, as are cases of reprisals against witches.
10. Mexican killings
In April 1998, an enraged elderly man burst into the house of Modesta Navarro Nieves, in the small Mexican village of Guadeloupe del Cobre, and began to accuse the woman of being a witch and that she cursed him. He had a heavy club with him and he began beating the woman with it.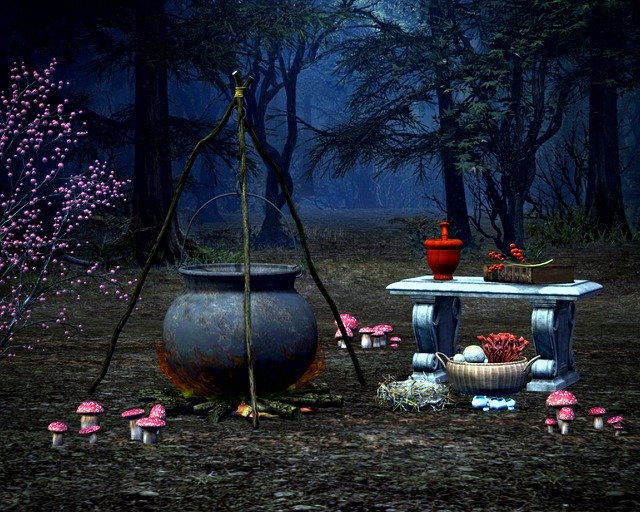 The attacker stopped only when Modesta's husband returned who attacked him with a stick and, having being hit a couple of times, he rushed to run away. When the doctors arrived to help the battered Modesta, it was already too late, the woman died from the wounds inflicted on her.
'Only' 11 years later, the police managed to get on the trail of the killer and detained him. It turned out to be the 78-year-old Santiago Ineges Olivares. And a year before his arrest in another part of Mexico, an unspecified woman was attacked and killed after accusations of witchcraft.
9. The Gambian Witch Hunters
In Gambia (West Africa) in 2009 there was a massive campaign against local witches and sorcerers. The Witch Hunters, accompanied by police and soldiers, walked from village to village and took away all suspicious people, most often the elderly.
In total, about a thousand people were captured. Threatening them with pistols, they drove them to a special shelter, where they forced them to drink a toxic hallucinogenic "medicine" in order to deprive these "witches" of the ability to conjure. Many people died, having been poisoned by this swill, and those who survived were expected to be beaten, tortured by electric shocks or at best, bullying.
The main "witch hunter", later assured that all this was done with the blessing of the president of the country. Such a "hunt" caused a great panic among the villagers and the people began to flee en masse to the territory of neighboring Senegal. Entire parts of Gambia were deserted before the witch hunters abandoned their activities.
8. New York Voodoo
On a cold January night in 2014, NYPD received a call to Estrella Castaneda's house. Near the house, they found 44-year-old Carlos Alberto Amarilla with a Bible in his hand and it turned out that he had called 911 and confessed to the murder of two women in this house.
When the police went inside, they found Estrella Castaneda lying on the bed, dead with a pillow on her face, and her daughter Lina lying on the floor in the next room. Both women were brutally hammered to death.
In a statement, Amarilla described that he had met with Estrella and was her boyfriend, but then he allegedly suddenly found out that both of these women were dangerous witches who performed voodoo rituals and wanted to use black magic on him. Amarilla received two life sentences for double murder of the first degree.
7. Executions in Saudi Arabia
In 2011, a resident of Saudi Arabia, Amina Bint Abdul Halim Nassar, was convicted of "practicing witchcraft and sorcery". In her house, bottles were found filled with a kind of "witchcraft" liquid.
According to anonymous sources, Nassar actively traded these potions, and for the creation of witchcraft potions in the country under the Sharia law, the death penalty was imposed. And despite requests for clemency from international human rights organizations, the woman was soon executed by chopping off her head.
In 2007, pharmacist Mustafa Ibrahim was likewise charged and beheaded after accusations of using magic. Allegedly, he entered the bathroom with the Qur'an and read something strange there. After this incident, a special anti-witch detachment was established in Saudi Arabia, which began to carry out propaganda among the population against the use of magic and witchcraft.
By the end of 2019, about 118 people in Saudi Arabia were accused of magical manipulation of the Koran and all this disinfo spread through anonymous scammers. What happened to these people is unknown.
6. Assault on a village witch
This incident slipped into the media in the late 1990s and occurred in an unspecified village somewhere on the Russian-Ukrainian border. A local resident, Sasha Lebedkin and his nephew, Sergei Gretsov, turned to the so-called grandmother, to ask her to remove the spell that supposedly hung from Sergei.
According to Gretsov, he was bewitched by 22-year-old Tanya Tarasova, who tried to force him to marry her, and when he refused, the girl decided to apply witchcraft. The sorceress tried to remove the curse, but then said that it was too strong.
Then, Gretsov and Lebedkin decided to take revenge on Tarasova. On the evening of February 22, 1997, they broke into Tarasova's house and attacked her and her relatives with hammers. Tanya and her three younger brothers and sisters remained unharmed, but Tanya's mother was killed in the attack.
At the interrogation, Gretsov and Lebedkin stated that they could not kill Tarasova because she "set fire to their eyes and sent strange animals to them."
5. The killing of "damned" children in Benin
In the remote villages of Benin, a poor African country, there is still a terrible belief that a baby born with its legs forward is a damned sorcerer. The tradition obliges to take such a child to the forest and kill it by striking his head against a strong tree.
More compassionate parents "just" leave such a baby in the forest under the bushes, where it soon dies of hunger and thirst or from the claws of wild animals.
"A child whose birth deviates from the accepted norm is damned and must be destroyed," say people in Baatonou, Boko and Peul.
Infants whose teeth begin to grow too late, who were born after prolonged and painful contractions, or were born head first but facing the earth, are also suspected and the same fate awaits them. And if the child is completely normal, but because of the poverty of it's parents, from the youngest years starts to steal food because of hunger, then it is also considered damned and can also be easily killed.
Western researchers who have visited Benin are horrified by such traditions and call them barbaric and completely inhuman. However, they cannot do anything, because such a practice is fully supported by the Benin authorities.
4. Attacks in Zambia
In January 2017, an 80-year-old Zambian resident traveled to the northern province of Copperbelt to visit her grandson. But as soon as she came to him, her little great-grandson, the son of her grandson, suddenly became ill and died suddenly.
Very saddened by the loss of his son, his father consulted a local healer and he blamed his great-grandmother for the death of the boy. He indicated that the illness of the child arose precisely with her arrival.
Early in the morning, all the neighbors of this family woke up from the heart-rending screams of a woman, her own grandson brutally beat her with a stick and shouted "Now it's your turn to die, witch!". After Beating the old woman, he then pushed her right into the fire. A little later, the grandmother died of wounds and burns.
A similar case in Zambia is far from uncommon, a lot of elderly people are attacked by their own relatives, who accuse them of causing damage, evil eye or other witchcraft. In 2017, about 25 old people and old women were brutally killed for this reason.
3. Lynch Courts
In 2008, in Papua New Guinea, villagers broke into a pregnant woman's house and dragged her outside, accusing her of witchcraft that led to her neighbor's sudden death. They threw a rope around the woman's neck and hung her on a tree.
Fortunately, the rope was tightened ineptly and the woman managed to stay alive. For several hours she was hanging from the tree, struggling with the rope, but then she managed to free herself. Her unborn child was not injured either.
Similar cases in Papua New Guinea occur regularly, only in 2019 there were about 50. Local tribes are very superstitious and still believe in their own religions, and treat everything strange and unusual as an intervention of Evil.
In 2009, there was an absolutely terrible case when a crowd of teenagers accused one of their peers of witchcraft. They dragged her to a landfill, where they stripped her naked, beat her, and then tied her to a pile of tires and set them on fire.
The unfortunate remains were discovered only a few days later, when local residents began to complain about the unpleasant smell of burnt flesh, which was distributed throughout the district.
2. The killing of albinos in Tanzania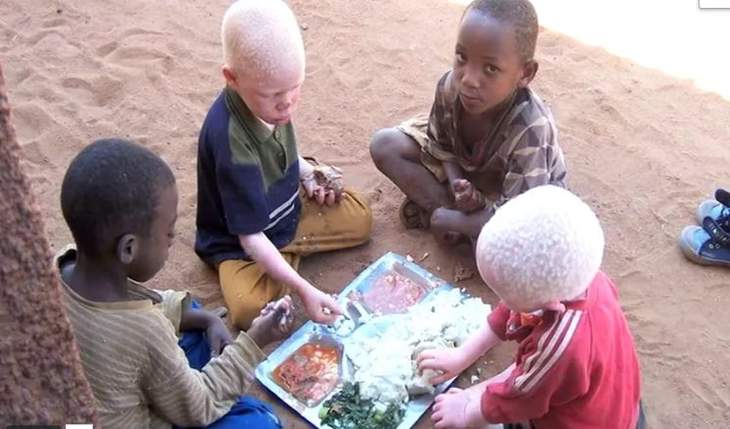 In Tanzania, albinos are considered supernatural beings associated with the world of spirits and magic. Therefore, every part of the albino's body is worth its weight in gold, because it can bring good luck or cure diseases.
Because of this, albinos, especially girls, are literally hunted. There are frequent cases when murderers burst into the houses where the albino lived and chopped the child alive into pieces right in front of it's relatives. In 2014 alone, there were more than a thousand cases of attacks on Tanzanian albinos and, according to human rights defenders, they will only increase.
To save albinos, they are trying to put them in special boarding houses, which are well guarded, but there are still very few such houses from benefactors.
1. Nightmare Christmas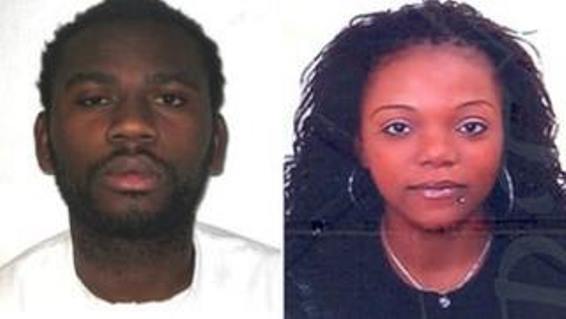 At Christmas 2010, 15-year-old Kristy Bamu was visiting London with his 29-year-old sister Magalie and her boyfriend Eric Bikubi. Everything was quite normal and suddenly, at some point, Magalie and Eric attacked Kristy in a rage and began to beat him, and then tortured him with knives, a broken bottle and a hammer.
They demanded that Kristy confess that he was a sorcerer and that he wanted to harm them with 'kindoki' -or witchcraft. Kristy at some point, could not bear the pain and did it.
After that, the torture became even more cruel. With the help of pliers, the sister and her friend tore off Kristie's ears, and then they dragged the bleeding teenager into the bathroom and threw him into the water "in order to expel the evil spirit from him." However, tortured Kristy drowned immediately.
The court decided to give Eric Bikubi and Magalie Bamu prison sentences of 30 and 25 years, respectively.