Blind seer Baba Vanga made predictions for 2020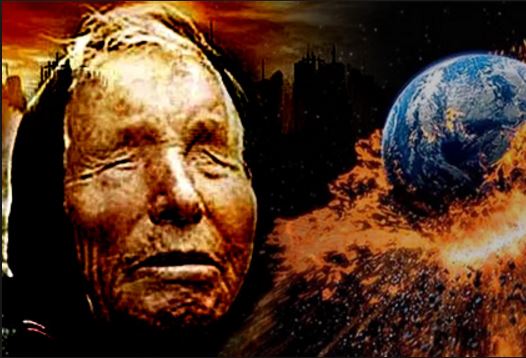 Baba Vanga, also known as the blind seer, is without a doubt one of the most well-known mediums in the world. Even though she died in 1996, the predictions she made are still coming true today.
Her real name was Vangelia Paneva and she was born in Bulgaria in 1911. When she was 12 years old, she lost her sight after she was lifted into the air by a tornado and thrown into a nearby field where she was found a few days later with her eyes covered in sand and dust.
She made her first predictions a few days after this traumatic event, and the legend states that she developed healing powers and clairvoyancy. One of her most significant and noteworthy predictions was the invasion of the Nazis.
Lots of the predictions that Baba Vanga made are expected to be fulfilled in 2020. All of them however are just based on theories from people who believe in clairvoyancy and powers like this and have no scientific foundation.
Drama in Asia
Baba Vanga also predicted the famous Boxing Day tsunami of 2004, and If her theories and predictions are to be believed, a much bigger tsunami will hit parts of Japan, China, Alaska and Pakistan in 2020. Nearly 400 deaths have already been recorded following an earthquake measuring 7.5 on the Richter scale that hit Indonesia in September.
Putin's life could be in danger
According to h ertheories, the Russian president Vladimir Putin will also be the victim of an assassination attempt and the assassin will be a member of his own security team. Putin admitted that at least four assassination attempts have occurred in the past, but all have failed and he is currently under the protection of a team of snipers.
Donald Trump will be sick
The president of the United States, Donald Trump, can also succumb to an unknown disease. Apparently he will suffer from tinnitus, severe nausea and hearing loss. The illness he would have contracted could be the same as some US diplomats contracted while in Cuba because of the similar symptoms they experienced.
What will happen after 2020?
And by 2023 we would suffer a drastic change on the planet, because the Earth's orbit will change. It will influence the weather, the waters and much of nature, causing great difficulty for humanity to adapt. As a result of this calamity, a change in the ideology of social policy would flourish in the main countries and by 2076 the whole world would be living under communism.
Shortly after this reorganization of politics and the world economy, by the year 2100 human technology could create an artificial sun that served both as a source of energy and to heat the planet cooled from the change of orbit. Even as a result of human technological advancement, Vanga said that by 2111 all people would have become robots after finding a way to transport consciousness to a body that would no longer have to suffer aging and die of disease. And with the planet almost destroyed and without resources, this robotic humanity, which would already inhabit Mars, would face an interplanetary war, which in 2183 will trigger the independence of the Earth.
Reaching immortality
A few centuries after these conflicts, in 2271 the Laws of Physics will be totally altered. This will open the possibility of time travel a few decades later. The race for temporary travel will cause many conflicts between inhabited human planets, and in 3005 there will be a world war on Mars.
The only good news among Baba Vanga's predictions is only for the year 4308. The seer says that evil will disappear from the face of the planet ; The human being will reach a stage of evolution that will promote the relationship through peace, love and ethics. Then, in 4599, we will achieve immortality. But again we have bad news: we will reach the edge of the universe in 5076 and the world would end three years later.
What does Vanga say about the future?
Baba Vanga's predictions are almost uncountable. The Bulgarian seer spoke about many prophecies, and many of them hope they will never come true. The future seen by Vanga is nothing pleasant and speaks of the end of the world. There are many predictions that have drawn attention, but if there is one that we have to highlight is about China, which says it will be the next world power.
The truth is that we do not know if these prophecies will be fulfilled, what we do know is that our world has entered into a catastrophic dynamic, where everything seems to fall apart, and the future does not seem to be better.
Orpheus and Eurydice – A Myth about Love
The myth of Orpheus and Eurydice is a reminder that love persists above all, even after death. When someone truly loves, they won't hesitate to go to hell just to be in the company of the one they love.
The myth of Orpheus and Eurydice is about the kind of love that can go beyond death. The legend says that Orpheus was a very special being, son of Apollo, the god of music and the arts, and of Calliope, also known as Clio and the muse of poetry. Such an origin gave Orpheus the special gift of music.
Orpheus learned music from Apollo, his father. His mastery was such that Apollo gave him his own lyre as a symbol of his fatherly love. This instrument had been made by Hermes, who used the shell of a turtle to build it. The story goes that Orpheus could interpret the most beautiful melodies that were ever heard on Earth.
He was so talented that gods and mortals were moved to tears when they heard his music. Even the wildest of creatures became meek when they heard his music because it bewitched them. He was quite the ladies man until the moment he met Eurydice, a nymph.
Orpheus and Eurydice
Orpheus led a dissipated and adventurous life. Thus, he offered to go with the Argonauts on their journey to find the Golden Fleece. The legend says that he saved their expedition when the mermaids tried to confuse the sailors with their singing. Their voices hypnotized the sailors and they would throw themselves into the sea, where the mermaids proceeded to devour them.
But Orpheus used his talent on that occasion and prevented it. Thus, when the mermaids began to sing, he began to play his lyre. His music was a lot more beautiful than theirs and he was able to drown their sound with his. As a consequence, only one of the sailors succumbed to the charm of the mermaids and died.
After that expedition, Orpheus and Eurydice met. She was a very beautiful nymph. One day, when Orpheus saw her figure reflected in the water and immediately felt that he could die of love for her. He finally caught her attention and Eurydice fell passionately in love with him. Then, they got married. For a while, they lived a happy life full of love and passion.
The loss of Eurydice
Even though Orpheus and Eurydice had a happy and fulfilling life in her palace, she never forgot that she was a nymph. This is why she couldn't stop going to the woods and be in the middle of nature, which was so familiar to her. One afternoon when she went to the forest, she saw a hunter chasing a helpless fawn. When she helped it escape, she unleashed the wrath of the hunter.
The man said he would forgive the offense, as long as she agreed to kiss him. Of course, she refused because she was a happily married woman and wasn't about to risk that happiness due to fear. Therefore, when the hunter tried to force her to, she ran. But in her hurry, she stepped on the head of a sleeping snake and it bit her. As a consequence, the nymph died on the spot.
When Orpheus learned about the death of his wife, he fell into despair. He decided to go down to the underworld to rescue her from death. Using his lyre and his beautiful singing voice, he convinced Charon, the boatman, and Cerberus, Hades' dog and guardian of the underworld, to take him to Persephone, the queen of hell. When she heard his music, she was quite touched by it.
Together forever
In the end, Persephone allowed Orpheus to bring his beloved wife back to life but with a condition. During their journey back, Orpheus had to walk in front of Eurydice. He couldn't turn to look at her until they were completely out in the sunlight outside the underworld. Orpheus accepted but didn't believe that Eurydice would follow. He was afraid there would be a demon behind him instead of his lover.
When he finally came out of the cave, he couldn't resist any longer and turned around to look. Although Eurydice was almost completely out in the sunlight, she died once more. This highly distressed Orpheus, who continued to play the kind of sad music that even made the gods cry. The maenads, some rather fickle beings, fell in love with him. But Orpheus didn't yield to their attempts to seduce him.
These creatures killed him in revenge and scattered his remains all over the place. Amazingly, this allowed Orpheus and Eurydice to meet again in the underworld. And now they were together forever. Ever since, beautiful melodies can be heard in the meadows and groves.
Psychology is the study of the nature of mind. Philosophy is the use of that mind in life. Both are critically important to gain an understanding of as they are aspects of the self. All you do and experience will pass through these gateways of being. The preceding information provides an overview of this self-knowledge, offering points to consider that people often don't take the time to contemplate. With the choice to gain self-awareness, one can begin to see how their being works. With the wisdom of self-awareness, one has the tools to master their being and life in general, bringing order to chaos through navigating the challenges with the capacity for right action.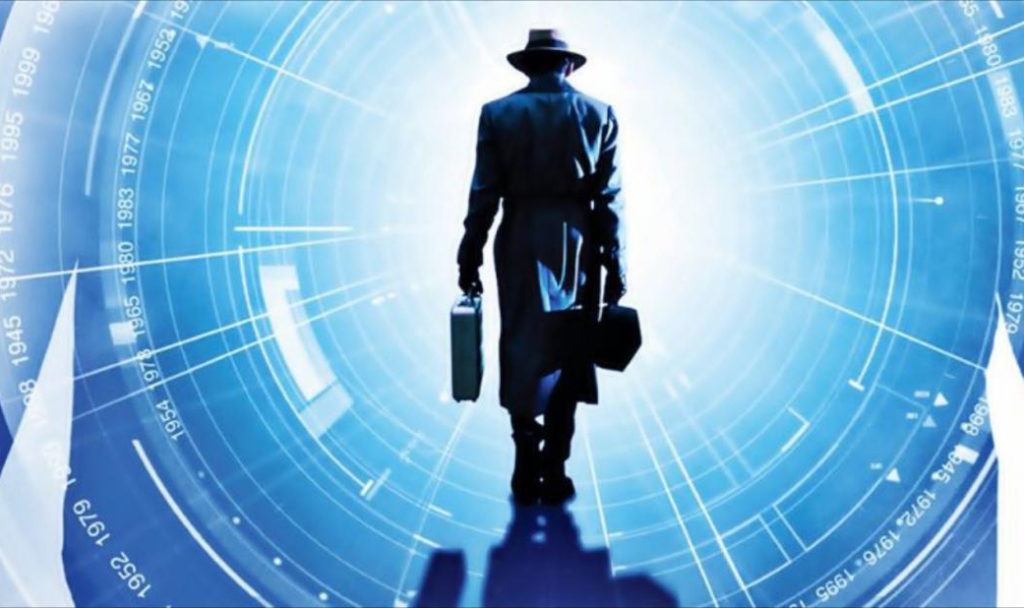 In the novel by Kurt Vonnegut's "Slaughterhouse number 5 or The Children's Crusade," the main character named Billy Pilgrim was abducted by aliens. Aliens from the planet Tralfamadore reveal to Billy the secret of time travel and allow him to feel like one of them, giving him the opportunity to move to different time periods of his own life. It is also noteworthy that for the Tralfamadors there is no death, since death is only a period in time that you can look at at any time.
A similar idea can be seen in the 2016 film "Arrival". But if we distract from science fiction works and think about the Universe surrounding us , then how do we know if it is possible to actually travel in time?
In 1915, Albert Einstein was able to more or less explain our world. So far, the general theory of relativity (GR) remains the best description of gravity in modern physics. The predictions of the theory were confirmed by numerous observations and experiments carried out both in the last century and in the present.
GR predicted the discovery of supermassive black holes and gravitational waves. Thus, we say again and again: "Einstein was right." However, today researchers are in search of a new theory that can explain the reasons why the universe expands with acceleration. But according to GTR, our Universe should not expand faster and faster. Scientists believe that the mysterious dark energy – the invisible substance and the driving force of the Universe – is responsible for accelerating the expansion of the Universe.
But there are other inconsistencies: recently, researchers discovered a black hole in our galaxy, which, according to GTR and our knowledge of the evolution of stars, should not exist. It turns out that we need a new fundamental theory of everything, which will be consistent with both general relativity and quantum theory.
The genius of Albert Einstein
Isaac Newton reflected on the fundamental forces of the universe long before the birth of Albert Einstein. Shakespeare describes his thoughts about our place in the Universe in the best possible way:
"The whole world is a theater, and the people in it are actors."
Newton believed that all objects in the Universe are actors on the stage: the Sun, comets, a dog, and even an apple. And the scene itself was space and time, two things that are absolute, and nothing can affect them. The clock moves at a constant speed, regardless of where they are, Newton believed.
These thoughts laid the foundation for classical mechanics, which could explain almost everything. However, the word "almost" is unacceptable if we try to explain how the whole Universe works , and not just its part.
After about two hundred years, Albert Einstein suggested that space and time can be combined with all objects in the universe. What Newton considered absolute, Einstein made part of the play. According to GTR, three dimensions of space and one dimension of time are combined into one four-dimensional space-time. And space is not inviolable: there are massive objects that can affect the shape of the space itself, as well as the passage of time. But that's not all: Einstein argued that time is individual. Theoretically, this allows for the possibility of special "paths" in space-time that can deviate into the past – these are kind of closed curves along which you can go back to an earlier point in time.
One of the most talented philosophers and mathematicians of the 20th century, Kurt Gödel believed that a particle can get to a point in its own past through closed time-like curves . However, for Gödel's assumption to work, our Universe must rotate, and its size must remain unchanged. But you and I are well aware that the Universe is expanding with acceleration. After Godel, other scientists created theories that were consistent with Einstein's concept. But even if closed time-like curves exist in order to pass them, it is necessary to achieve a speed exceeding 220 thousand kilometers per second. However, the inconsistency of GR with the fact of the accelerating expansion of the Universe and the existence of closed time-like curves is only the tip of the iceberg when it comes to time travel, because we are faced with a much more serious problem:
Einstein's theory in no way correlates with quantum physics. And this is the biggest problem in modern physics. We really need a different theory to describe the universe. A theory that will take into account the quantum nature of matter.
One of the attempts to explain the Universe by placing all the points over, is string theory . Sheldon Cooper from The Big Bang Theory, as you know, worked precisely on it. However, string theory is also not without problems: for it to be correct, the existence of six additional dimensions of space is necessary.
Along with string theory, there is a theory of loop quantum gravity , a theory of causal sets, and many others. Nevertheless, despite the fact that, none of them today is not able to fully explain everything that happens in the universe, scientists are in no hurry to write them off. At least when thinking about time travel.
So, the study , which scientists from Oxford University who worked on it, suggests that the creation of a time machine is actually possible. The paper considers the logical, metaphysical and physical possibility of time travel, based on the existence of closed time-like curves.
Scientists believe that these curves can be detected with the help of new technologies and argue that none of the proposed paradoxes excludes time travel. Also in the work, researchers write that time travel is possible in accordance with the theory of quantum gravity, the theory of strings and the theory of loop quantum gravity. Be that as it may, there are more questions today than answers.
Is it possible to stop time?
Albert Einstein demonstrated that time is relative: it moves slower if an object moves fast. Events do not occur in the prescribed manner. There is no single universal "now," in the sense in which Newtonian physics would describe it . It is true that many events in the universe can be streamlined, but time is not always clearly divided into past, present, and future.
Some physical equations work in any direction. One of the aspects of time perception that many of us share is how we think about our past: we present it as a gigantic video library, an archive in which you can familiarize yourself with the recordings of our own life events. Some theoretical physicists, for example Carlo Rovelli, go in their thoughts even further, believing that time is not linear or does not exist at all. However, although some physicists suggest that time does not exist, our perception of time exists. That is why the evidence of physics is at odds with how we perceive the course of life. Our understanding of such meanings as "future" or "past" does not necessarily apply to everything in the Universe, but reflects the reality of our life here on Earth. However, as in the Newtonian idea of ​​absolute time, faith over time can lead us astray.
Some researchers believe that the passage of time can be stopped, although this may not be practical. To understand how to stop time, one must again turn to the theory of relativity by Albert Einstein: the speed of light is 299 792 458 meters per second and is constant in the entire Universe. This speed remains unchanged even if the observer moves relative to it. However, according to data obtained by researchers from the University of South Maine, our perception of light can be changed. Theoretically, this means that our perception of time can also be changed using a phenomenon known as "time dilation". Time dilation is the time difference when measured at two hours. Imagine that one of these clocks is mounted on a spaceship that moves at or near the speed of light, while the other clocks remain on Earth.
When the spacecraft reaches the speed of light, time at two o'clock starts to go differently. Since the speed of light is constant, it may seem that the time on the ship will move much slower.
The results of the study showed that the greater the speed of the ship, the greater the effect of time dilation. Only when the ship's speed approaches the speed of light, the effect of time dilation becomes significant. Thus, if the spacecraft reached the speed of light, then time on board would simply stop.
You can try to imagine that the ship will continue to move at the speed of light until 2214. In that case, two hundred years would have passed for us, and nothing would have changed on the ship. This is extremely strange, but theoretically correct. However, do not forget that from the point of view of the fundamental laws of physics, it is impossible to achieve the speed of light.
Professor Stephen Hawking believed that Einstein's research in the field of gravity, space and time, since 1915, may have solved the problem of time travel . The answer, as you probably already understood, lies in wormholes.
A wormhole is a passage through the fabric of spacetime that connects two remote points of space. Thus, a wormhole can connect not only two different places in the Universe, but also two different Universes. Recall that the British theoretical physicist did not exclude the possibility that black holes and wormholes could be a portal to other universes. Moreover, one of Hawking's latest works was devoted to parallel Universes. If representatives' developed civilizations exist and possess the technologies necessary for space travel, it is possible that they can travel from one part of the galaxy to another and in a week or two they can return home before they set off. That is a paradox.
And yet, when it comes to time travel, do not forget about the most important thing – every night, when we look at the starry sky, we see the past. The light of distant stars reaches our planet millions of years later, and the objects that emit it have long been extinguished. Despite the fact that you and I are not the Tralfamadorians and our perception of time is very limited, we still have devices with which we can look back in time and see the signs of the Big Bang. It turns out that we are all time travelers.
Parallel universes exist and influence each other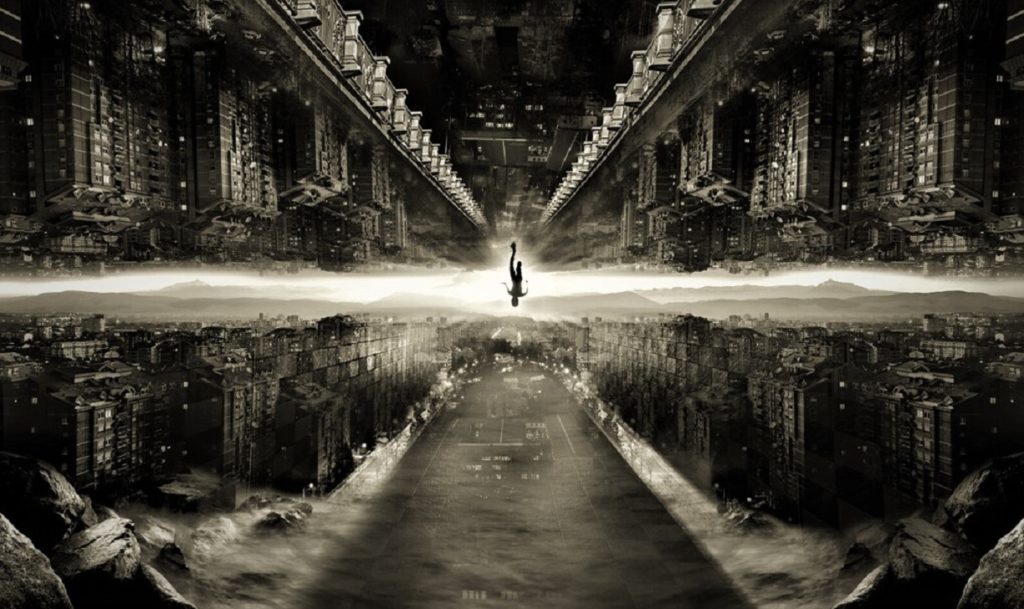 A team of researchers proposes that parallel universes not only exist but also interact with each other influencing each other with a subtle force of repulsion.
That is, instead of evolving independently, these nearby worlds are conditioned. Researchers believe that their theory could help explain some of the strangest phenomena of quantum mechanics.
The concept of universes or parallel worlds refers to the existence of several universes or relatively independent realities.
Does this concept have a scientific basis? It seems that yes, since the development of quantum mechanics, the search for a 'Theory of Everything' and other hypotheses of current physics have hinted at the possibility of the existence of multiple dimensions and parallel universes.
From this perspective of seeking explanations for the most incomprehensible phenomena of quantum mechanics, a team of researchers from the University of Griffith and the Griffith Center for Quantum Dynamics, in Australia, works; and from the University of California, in the United States.
In this case, what the researchers propose – and in this lies the novelty of their approach – is that parallel universes not only exist but also interact with each other influencing each other by a subtle force of repulsion.
That is, instead of evolving independently, these nearby worlds condition each other.
Scientists Howard Wiseman, Michael Hall and Dirk-Andre Deckert also show in an article published in the prestigious journal Physical Review X, that such interaction could explain all the strange elements of quantum mechanics that, when applied at a macroscopic scale, "They seem to violate the laws of cause and effect."
According to a statement issued by Griffith University, Professor Wiseman and his collaborators propose more specifically the following:
On the one hand, that the universe we experience is only one among a gigantic number of worlds. Some of these are almost identical to ours, but most are very different.

On the other hand, scientists argue that all these worlds are equally real, existing continuously over time; and that possess precise properties.
They also point out that all quantum phenomena arise from a universal force of repulsion between the 'near' (i.e. similar) worlds, which tends to make them more dissimilar.
Michael Hall finally says that his theory, baptized as "Many Worlds in Interaction" could even generate an extraordinary possibility: prove the existence of other worlds.
Hall explains about "Many Worlds in Interaction" that its beauty is that, "if there is only one world, this theory will be reduced to Newtonian mechanics; but if there is a gigantic number of worlds it will reproduce quantum mechanics. "
This approach therefore, adds the physicist, "predicts something new that is neither Newtonian theory nor quantum theory."
"We believe that, by providing a new mental image of quantum effects, it will be useful in planning experiments aimed at testing and exploiting quantum phenomena," for example, in areas such as molecular dynamics, where they play an important role in reactions. chemical
Prudence is a maxim when physics tells us about invisible spaces. But we could also face a profound paradigm shift that would revolutionize our understanding of nature and that would open new fields of possible scientific thoughts.
While the tests arrive or not, and fortunately, in the parallel universe of the imagination, the multiple worlds continue to generate exciting realities.