Black Seed – 'The Remedy For Everything But Death'
This humble, but immensely powerful seed, kills MRSA, heals the chemical weapon poisoned body, stimulates regeneration of the dying beta cells with the diabetic's pancreas, and yet too few even know it exists.
The seeds of the annual flowering plant, Nigella Sativa, have been prized for their healing properties since time immemorial.  While frequently referred to among English-speaking cultures as Roman coriander, black sesame, black cumin, black caraway and onion seed, it is known today primarily as black seed, which is at the very least an accurate description of its physical appearance.
The earliest record of its cultivation and use come from ancient Egypt. Black seed oil, in fact, was found in Egyptian pharoah Tutankhamun's tomb, dating back to approximately 3,300 years ago.[i]  In Arabic cultures, black cumin is so known as Habbatul barakah, meaning the "seed of blessing." It is also believed that the Islamic prophet Mohammed said of it that it is "a remedy for all diseases except death."
Many of black cumin's traditionally ascribed health benefits have been thoroughly confirmed in the biomedical literature. In fact, since 1964, there have been 458 published, peer-reviewed studies referencing it.
We have indexed salient research, available to view on GreenMedInfo.com on our Black Seed (Nigella Sativa) page, on well over 40 health conditions that may be benefited from the use of the herb, including over 20 distinct pharmacological actions it expresses, such as:
Analgesic (Pain-Killing)
Anti-Bacterial
Anti-Inflammatory
Anti-Ulcer
Anti-Cholinergic
Anti-Fungal
Ant-Hypertensive
Antioxidant
Antispasmodic
Antiviral
Bronchodilator
Gluconeogenesis Inhibitor (Anti-Diabetic)
Hepatoprotective (Liver Protecting)
Hypotensive
Insulin Sensitizing
Interferon Inducer
Leukotriene Antagonist
Renoprotective (Kidney Protecting)
Tumor Necrosis Factor Alpha Inhibitor
These 22 pharmacological actions are only a subset of a far wider number of beneficial properties intrinsic to the black seed. While it is remarkable that this seed has the ability to positively modulate so many different biological pathways, this is actually a rather common occurrence among traditional plant medicines.
Our project has identified over 1600 natural compounds with a wide range of health benefits, and we are only in our first 5 years of casual indexing. There are tens of thousands of other substances that have already been researched, with hundreds of thousands of studies supporting their medicinal value (MEDLINE, whence our study abstracts come, has over 600,000 studies classified as related to Complementary and Alternative Medicine).
Take turmeric, for example. We have identified research indicating its value in over 600 health conditions, while also expressing over 160 different potentially beneficial pharmacological actions. You can view the quick summary of over 1500 studies we have summarized on our Turmeric Research page, which includes an explorative video on turmeric. Professional database members are further empowered to manipulate the results according to their search criteria, i.e. pull up and print to PDF the 61 studies on turmeric and breast cancer.  This, of course, should help folks realize how voluminous the supportive literature indicating the medicinal value of natural substances, such as turmeric and black seed, really is.
Black seed has been researched for very specific health conditions. Some of the most compelling applications include:
Sometimes the biblical reference to 'faith the size of a mustard seed moving mountains' comes to mind in connection with natural substances like black seeds. After all, do seeds not contain within them the very hope for continuance of the entire species that bore it?  This super-saturated state of the seed, where life condenses itself down into an intensely miniaturized holographic fragment of itself, promising the formation of future worlds within itself, is the very emblem of life's immense and immortal power.
If we understand the true nature of the seed, how much life (past, present and future) is contained within it, it will not seem so far-fetched that it is capable of conquering antibiotic resistant bacteria, healing the body from chemical weapons poisoning, or stimulate the regeneration of dying insulin-producing beta cells in the diabetic, to name but only a fraction of black seed's experimentally-confirmed powers.
Moving the mountain of inertia and falsity associated with the conventional concept of disease, is a task well-suited for seeds and not chemicals. The greatest difference, of course, between a seed and a patented synthetic chemical (i.e. pharmaceutical drug), is that Nature (God) made the former, and men with profit-motives and a deranged understanding of the nature of the body made the latter.
The time, no doubt, has come for food, seeds, herbs, plants, sunlight, air, clean water, and yes, love, to assume once again their central place in medicine, which is to say, the art and science of facilitating self-healing within the human body. Failing this, the conventional medical system will crumble under the growing weight of its own corruption, ineptitude, and iatrogenic suffering (and subsequent financial liability) it causes. To the degree that it reforms itself, utilizing non-patented and non-patentable natural compounds with actual healing properties, a brighter future awaits on the horizon. To the degree that it fails, folks will learn to take back control over their health themselves, which is why black seed, and other food-medicines, hold the key to self-empowerment.
---
Losing Biodiversity Could Lead to "Extinction Cascades"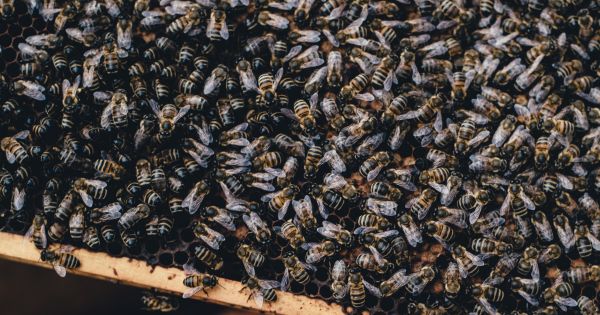 New research shows that a loss of biodiversity puts the entire ecosystem at risk of a domino effect, where a single extinction could cause countless others.
Domino Effect
Human expansion, destruction of natural habitats, pollution, and climate change have all led to biodiversity levels that are considered below the "safe" threshold for global ecosystems. And the consequences of biodiversity loss aren't just about the extinction of certain charismatic species.
A new study published in the journal Proceedings of the National Academy of Sciences shows that less biodiversity in an area increases the risk of a domino effect of extinctions, where one species' disappearance can cause other species to follow suit.
The research, conducted by ecologists at the University of Exeter, shows that losing a species in an area is dangerous in that it makes the surrounding ecological community simpler, and therefore less robust to change.
It makes sense: the fewer species that exist in an area, the fewer that are available to "fill the gap" left by other extinctions. Other species in the ecosystem will have fewer alternatives to turn to. For example, if there are fewer insects left overall across a region, the bats and amphibians that eat them will feel the loss of just one species much more severely.
"Interactions between species are important for ecosystem stability," said Dirk Sanders, lead author and professor in Exeter's Center for Ecology and Conservation, in a news release. "And because species are interconnected through multiple interactions, an impact on one species can affect others as well."
The Exeter team investigated this idea by removing a species of wasp from test ecosystems. In many of these systems, the wasp's disappearance caused indirect extinctions of other species at the same level of the food web. In simple communities, the effect was even stronger. Sanders emphasized the biodiversity loss could cause "run-away extinction cascades."
This research sounds yet another dire warning bell at a time of biodiversity crisis. Even if you don't care for poster-child species like polar bears, the crisis could also have ramifications for species that everyone cares about, like the crops that are the foundation of our global food supply. Studies that show how broadly single extinctions reverberate across ecosystems might buoy further efforts to protect global biodiversity.
Microwaves Might Have Same Negative Affects on Environment as Cars, Suggests Research
Microwaves usage across the EU alone emits as much carbon dioxide as nearly seven million cars according to a new study by The University of Manchester.
Researchers at the University have carried out the first ever comprehensive study of the environmental impacts of microwaves, considering their whole life cycle, from 'cradle to grave'.
The study found:
Microwaves emit 7.7 million tonnes of carbon dioxide equivalent per year in the EU. This is equivalent to the annual emissions of 6.8 million cars.
Microwaves across the EU consume an estimated 9.4 terawatt hours (TWh) of electricity every year. This is equivalent to the annual electricity generated by three large gas power plants.
Efforts to reduce consumption should focus on improving consumer awareness and behaviour to use appliances more efficiently.
Microwaves account for the largest percentage of sales of all type of ovens in the European Union (EU), with numbers set to reach nearly 135 million by 2020. Despite this, the scale of their impacts on the environment was not known until now.
The study used life cycle assessment (LCA) to estimate the impacts of microwaves, taking into account their manufacture, use and end-of-life waste management. Altogether, the research team investigated 12 different environmental factors, including climate change, depletion of natural resources and ecological toxicity. They found, for example, that the microwaves used across the EU emit 7.7 million tonnes of carbon dioxide equivalent per year. This is equivalent to the annual emission of 6.8 million cars.
The research shows that the main environmental 'hotspots' are materials used to manufacture the microwaves, the manufacturing process and end-of-life waste management. For example, the manufacturing process alone contributes more than 20% to depletion of natural resources and to climate change.
However, it is electricity consumption by microwaves that has the biggest impact on the environment, taking into account its whole life cycle, from production of fuels to generation of electricity. In total, microwaves across the EU consume an estimated 9.4 terawatts per hour (TWh) of electricity every year. This is equivalent to the annual electricity generation by three large gas power plants.
The study found that, on average, an individual microwave uses 573 kilowatt hour (kWh) of electricity over its lifetime of eight years. That is equivalent to the electricity consumed by a 7 watt LED light bulb, left on continuously for almost nine years. This is despite the fact that microwaves spend more than 90% of their lifetime being idle, in the stand-by mode.
The study's authors suggest that efforts to reduce consumption should focus on improving consumer awareness and behaviour to use appliances more efficiently. For example, electricity consumption by microwaves can be reduced by adjusting the time of cooking to the type of food.
Waste is another major problem. Due to their relative low cost and ease of manufacture, consumers are throwing more electrical and electronic (EE) equipment away than ever before, including microwaves.
In 2005, across the EU, 184,000 tonnes of EE waste was generated from discarded microwaves. By 2025 this is estimated to rise to 195,000 tonnes, or 16 million individual units being sent for disposal.
Dr Alejandro Gallego-Schmid, from the School of Chemical Engineering & Analytical Science, explains: 'Rapid technological developments and falling prices are driving the purchase of electrical and electronic appliances in Europe.
'Consumers now tend to buy new appliances before the existing ones reach the end of their useful life as electronic goods have become fashionable and 'status' items.
'As a result, discarded electrical equipment, such as microwaves, is one of the fastest growing waste streams worldwide.'
Another major contributing factor to the waste is a reduced lifespan of microwaves. It is now nearly seven years shorter than it was almost 20 years ago. Research shows that a microwave's life cycle has decreased from around 10 to 15 years in the late 90s to between six to eight years today.
Dr Gallego-Schmid added: 'Given that microwaves account for the largest percentage of sales of all type of ovens in the EU, it is increasingly important to start addressing their impact on resource use and end-of-life waste.'
The study also shows that existing regulation will not be sufficient to reduce the environmental impacts of microwaves. It recommends that it will be necessary to develop specific regulations for these devices targeting their design. This will help to reduce the amount of resources used to make microwaves and waste generated at the end of their lifetime.
Phys Org
Asteroid That Killed Off The Dinosaurs Also Triggered Huge Volcanoes Under The Oceans
When an asteroid hit Earth some 66 million years ago, it triggered devastation around the world.
There were at least three nearly simultaneous events involved in the global catastrophe that ended what we now call the Mesozoic era.
An asteroid between 10 and 15 kilometres in diameter slammed into Earth, creating the Chicxulub Crater near Mexico's Yucatan Peninsula.
The Deccan Traps, a massive volcanic province in what's now India, erupted, spewing lava and smoke that filled the skies.
And 75 percent of Earth's plant and animal life went extinct, which scientists have linked to those other disasters that filled the skies with soot and smoke and transformed the world's climate.
But when it comes to world-shaking devastation, that wasn't all that was going on at the time, scientists report in a study recently published in the journal Science Advances.
The asteroid also appears to have sent ripples through Earth's tectonic plates, which spread out through the oceans and caused tens of thousands of miles of underwater volcanic ridges to spew magma.
The authors describe those eruptions as "on par with the largest eruptive events in Earth's 4.5-billion-year history, including the Deccan Traps".
Looking for past volcanic activity
Part of the debate about what really killed the dinosaurs has to do with the interplay between the asteroid impact and the Deccan Traps eruptions. The most up-to-date understanding suggests the Deccan Traps eruptions began before the Chicxulub impact.
But they also seem to have gotten much more active in the time after the asteroid hit.
Yet if the asteroid was able to influence volcanic activity on the other side of the globe, it should have affected volcanoes elsewhere, too. That's why the authors of this study decided to trace what was happening in the oceans.
To uncover evidence of underwater volcanic activity, the researchers used existing data to examine how the seafloor's structure changed over the past 100 million years.
They were able to find evidence of massive transformations in the amount of rock on the seafloor, a change caused by volcanic activity.
Eruptions left 650-foot-high piles of rock in the Indian and Pacific oceans, the study authors write in The Conversation. They dated those eruptions to within a million years of the impact, close enough to link the events.
A better picture of the dinosaur apocalypse
These new findings give us a better timeline of what happened to trigger the Cretaceous-Paleogene extinction event.
Although the Deccan Traps were probably erupting for 250,000 years before the Chicxulub asteroid slammed into the planet, the impact transformed the world.
The atmosphere filled with soot, causing global cooling that was strong and sudden enough to have played a strong role in the end of the dinosaurs.
At the same time, the asteroid shook the world and led to earthquakes that released even more magma.
The already flowing Deccan Traps erupted in a whole new way, essentially covering the Indian subcontinent with lava and further filling the skies with particles that reflected the sun's heat back into space and cooled the planet.
An eruption that was equally strong occurred underwater.
Small mammals and flying dinosaurs – which we now know as birds – survived, but the majority of plant and animal life did not.
We still don't know exactly which components of these global catastrophes were most responsible for the extinctions, or whether other volcanic systems elsewhere in the world were triggered, too.
"What is clear is that this new research points to global-scale connections between catastrophes, a good reminder that events happening on the other side of the planet can have effects felt everywhere," the study authors write.
What is very clear is that this was an unpleasant time to be anywhere on Earth.
This article was originally published by Business Insider.