Billionaire Intends to Buy 15% of the Planet to Protect It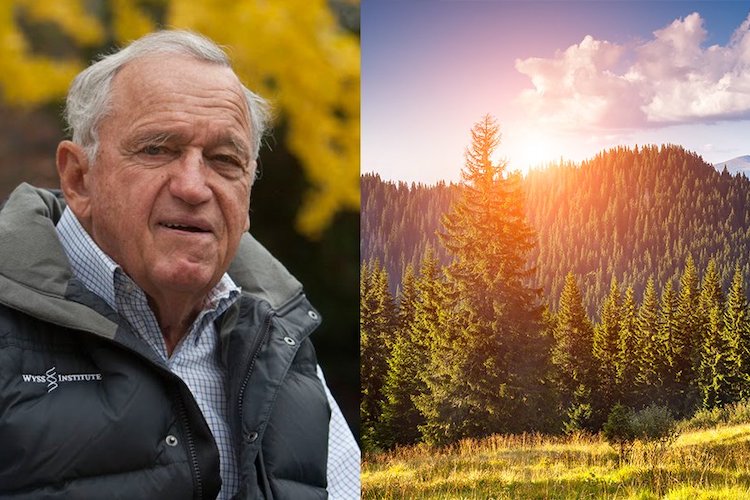 John Vibes, Truth Theory
Waking Times
Last month, when over a billion dollars was donated for the restoration of the Notre Dame Cathedral, many people were asking why such large sums of money aren't available for more pressing issues like homelessness or the environment. It is certainly rare for such a large contribution to go towards something that actually helps the planet, but it does happen every now and then.
Back in October, Billionaire philanthropist Hansjörg Wyss, CEO of the Wyss Foundation, pledged to donate a billion dollars towards environmental conservation efforts over the next ten years.
In an article for the New York Times, Wyss announced an incredible plan to buy large plots of land all over the world and turn them into parks that will be open to the public.
"It is the idea that wild lands and waters are best conserved not in private hands, locked behind gates, but as public national parks, wildlife refuges and marine reserves, forever open for everyone to experience and explore. The notion of holding these places in public trust was one I became deeply influenced by as a young man, when I first climbed and hiked on public lands in Colorado's Rocky Mountains," Wyss said.
"Every one of us – citizens, philanthropists, business and government leaders – should be troubled by the enormous gap between how little of our natural world is currently protected and how much should be protected. It is a gap that we must urgently narrow, before our human footprint consumes the earth's remaining wild places," he added.
Wyss hopes that his contribution will be able to protect 30% of the planet by the year 2030.
Today, we're excited to announce the launch a $1 billion campaign to help protect 30% of the planet by 2030. Learn more at https://t.co/XK6iRrXOX1 pic.twitter.com/9wBvXVzCy7

— Wyss Campaign for Nature (@WyssCampaign) October 31, 2018
According to Business Insider Wyss has already donated more than $66 million to at least nine different organizations in the two months after making his pledge.
Some of those donations included $750,000 to help the Dehcho First Nations in Canada create a management program for the Edéhzhíe National Wildlife Area in the Northwest Territories, which is part of a 3.5 million acre wetlands ecosystem and home to many animals. The foundation is also making a $5.8 million donation to Aves Argentinas, the oldest conservation group in Argentina. This donation will help create a 1.5 million acre national park. Wyss is also donating $22 million to Fundación Flora y Fauna, to establish a 178,000 acre national park in Argentina's Tucumán Province.
Hansjörg Wyss may not be a household name, even for conservationists, but he has been silently donating his millions to the environment for the past twenty years. In fact, Wyss has given over $450 million to similar efforts prior to his recent pledge.
In his Op-Ed for the Times, Wyss said shared his optimism for the future.
"This money will support locally led conservation efforts around the world, push for increased global targets for land and ocean protection, seek to raise public awareness about the importance of this effort, and fund scientific studies to identify the best strategies to reach our target. I believe this ambitious goal is achievable because I've seen what can be accomplished. Indigenous peoples, local leaders and conservation groups around the world are already busy setting aside protected areas that reflect the conservation, economic and cultural values of nearby communities," Wyss said.
"I've seen this unfold firsthand. Over the past two decades, my foundation has supported local efforts to protect wild places in Africa, South America, Europe, Canada, Mexico, and the United States, donating more than $450 million to help our partners conserve nearly 40 million acres of land and water," he added.
Piraha – people who live for the day and are considered the happiest on Earth
In the wilds of the Brazilian jungle, the people of Piraha live, which is difficult to understand for a modern person. They do not know the past and the future, consider prolonged sleep dangerous and have no idea what stress is. The missionary who came to the piraha to teach them life, came to the conclusion that these people are the happiest on Earth. And years later, he completely realized that he needed to learn from them, and not vice versa.
We are publishing rare pictures of these mysterious people and also tell the most shocking facts about Pirah people, who see the world absolutely differently from most people on the planet.. And we can also tell the most shocking facts about the people of Pirah, who see the world absolutely differently from most people on the planet.
Live here and now
The essence of the Pirah culture is explained very simply: "Live here and now. " In their language there is only the present tense, because, according to the people, the only important thing that is worth communicating to others is what is experienced at that very moment.
Piraha believe that sleep is harmful
They were shocked when they found out that someone was sleeping for 8 hours. The people are sure that if you fall asleep for a long time, you can wake up as a different person. However, there is also an opinion that such a regime was formed due to the fact that the area where the people live is teeming with snakes. Therefore, they sleep in fits and starts for half an hour and no more than two hours a night.
They only distinguish between dark and light colors. Red and yellow confuse people, as well as green and blue.
The number of Pirah is only 800 people
Usually, representatives of primitive tribes would rather take their own lives than lose their honor and respect. But not a feast. They basically don't understand what anger or despair is . "If Haaiohaaa dropped the fish into the water, that's bad. No fish, no dinner. But what does Haaiohaaa have to do with it? " – they just think.
The concepts of "century", "time" and "history" are empty phrases for pirah, and almost none of them remember their grandparents. When asked what was the tribe before they laconic answer: "Everything is the same'.
Mothers don't tell their children bedtime stories. In addition, here, in principle, no one remembers any stories: collective memory is built only on the personal experience of the oldest living member of the tribe.
Also, the piraha do not know what guilt and shame are. A husband can easily leave his wife if she is no longer young and pretty. Moreover, the woman will not be angry with him and will simply say something in the spirit:
"It happened because it happened, that's all. So, we need to look for a new man."
In their language there are no words for the left and right sides, and the people do not understand why this is necessary.
Piraha mothers do not know how many children they have.
But they distinguish them by their faces. The point is that this nation cannot count. Piraha do not even perceive the word "one". However, they have concepts of "several" and "many". That is, they can say that they have several children, but they cannot give the exact number.
Piraha show no interest in the achievements of modern civilization. Moreover, they completely do not understand the way of life of modern people. " How can you sleep and eat so much? "- this is how the people think about white people. However, they began to wear clothes, and also used aluminum utensils, threads, matches and fishing tackle.
This culture lacks religion and the concept of God. Although belief in the otherworld is common in most cultures, piraha is useless.
Every few years, the inhabitants of the people take a new name for themselves, which corresponds to the next period of their life.
Due to the peculiar perception of time, this unusual people do not see the need to store food for future use. What's more, they don't treat food as significant at all. If you could not find something for lunch, then you can skip lunch and eat the next day.
In the Pirah, everyone is equal
There is no social hierarchy. Perhaps that is why researchers note the amazing vitality of these people. In their tribe there is no envy, anger, theft, conspiracies and intrigues.
They don't say thank you, sorry and please. In other words, they don't have any courtesies. Piraha are perplexed why all this is needed, because they all treat each other so warmly without any formalities.
Missionary and linguist Daniel Everett wanted to teach Pirah all the benefits of civilization and lived for many years among these unhurried, constantly laughing and knowing no sins people. During this time, he suddenly became an atheist and changed his worldview. After all, the Pirahaha absolutely did not understand why to believe in someone whom no one saw, and why this someone influences the happiness and life of an individual.
Piraha do not suffer from mental disorders and depression. According to Everett, this nation has a phenomenal degree of life satisfaction, and without banned substances and antidepressants.
Piraha are sometimes called the happiest people on the planet.
According to some experts, while some people remember the past or spend time studying the features of other cultures, this people simply lives their own lives, smiles, laughs and knows no troubles.
Do you think a person from a civilized society cannot understand the inhabitants of the jungle? Or is there something attractive in their principles of life?
How to create a "heaven on earth" for all mankind?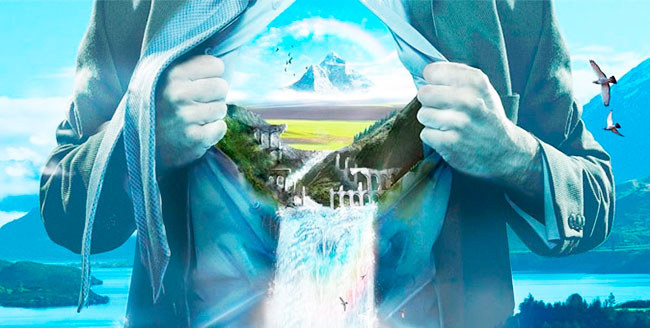 We ask ourselves this question and tried to answer it. Of course, by "paradise" we do not mean "paradise booths" somewhere in the mythical nooks of the past, but a very real place – our home called planet Earth.
Moreover, this is our only home at the moment, since the prospects for the colonization of other planets of the solar system for us are still rather dreams, and very far from being realized.
Two main problems for humanity
Do you know what we like about people? The fact that even being in difficult living conditions, they do not limit their interests only to how to earn a living for themselves – no, they are interested in more global issues: political, social, philosophical or scientific in nature. But what worries them the most?
In our opinion, most people on our planet are preoccupied with two main problems:
1) Security (in every sense of the word, including economic)
2) Happiness (in the broadest sense of the word)
While these problems may seem very different at first glance, they actually boil down to caring for your own well-being.
In this context, it is quite easy to understand why humans do not live in paradise on Earth.
There are many problems that are prevalent all over the world today, such as wars and crime (with all the associated problems), as well as various health problems, both physical and mental.
It seems obvious that no one wants to live in a world where they are constantly under the threat of violent crimes, wars or other disasters, and it is also clear that many people want to find love and happiness not only, and not so much for themselves, but rather for those who are very dear to them.
Hence, the most obvious way to create a paradise on earth would be to increase safety for all people and increase the possibilities for human relationships.
When it comes to security, there are a number of obvious things that can be done. For example, many people are concerned about pollution and environmental degradation, as well as related issues such as global warming and overpopulation.
There is an obvious solution to this in the form of cleaner energy sources (such as solar energy) and more efficient modes of transportation (including space travel). This would help reduce fears about climate change at least partially.
Another issue that is widely discussed is the possibility of a nuclear war between large countries. This could potentially lead to the extinction of all of humanity, if it happened at the moment, given the advances in technology and weapons compared to previous generations.
In addition to these issues, there are a number of other issues that seem to be at least somewhat predominant, such as privacy, economic insecurity and social inequality.
What we can do?
If we digress from philosophical reasoning and look at the real situation that has developed in the world over the past ten years, we can see that the world has ceased to live by the rules.
If earlier, there were official and unofficial rules of "behavior of states in international relations", now these "gentlemen's agreements" are completely ignored.
One possible solution to this could be the creation of a "world government" that would control all aspects of human life (including economy and technology). However, this will almost certainly have some negative consequences.
World government: pros and cons
Pros : One government of all human civilization, by definition, will save us from wars, economic inequality, social inequality and the likelihood of global destruction in the event of a nuclear war. In fact, on planet Earth, there will be one huge country in which the entire population of the planet will live.
Cons : There is a risk that people will come to power who will turn the good goal of "heaven on earth" into the possibility of establishing a dictatorship in which all the disadvantages of the previous type of government will remain, when "everyone was for himself", but already without the opportunity to defend their interests as it was when there was a system of scattered but sovereign states.
How, then, to create a paradise on earth for everyone?
1) Develop future technologies that will help us save the planet and stop global climate change.
2) To develop medicine in the direction of increasing the life expectancy of a person, which will entail an increase in the quality of life, and an increase in "happiness" for each individual citizen.
3) To achieve maximum protection of people from any threats . The safety of citizens in all spheres of life should become a priority for the state.
4) Revive the system of "international rules", which must be observed by all countries, without exception.
5) Limit the proliferation of nuclear weapons in order to increase the overall level of the sense of security of all mankind, and save it even from hypothetically possible mutual destruction in the event of a conflict with the use of nuclear weapons.
Ways to have fun celebrating Halloween in the pandemic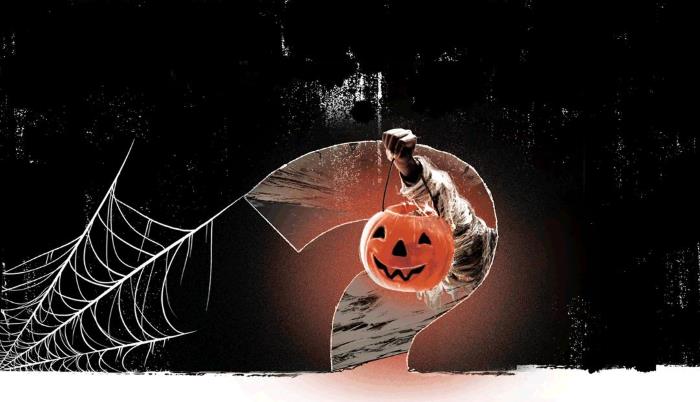 Roughly 74% of American millennials and young parents think Halloween is more important this year than ever. They gather in online groups where they exchange tips and suggestions on the safest way to have fun on All Saints' Day in a pandemic.
The Los Angeles Times selected seven of the most successful ideas, and shared them with readers.
This year, when most of the candy lovers are staying at home, decorating their home is more important than ever. The more tinsel, the better. You can hang out flashlights, buy a fog machine, or make a stuffed animal out of old clothes. Carve some pumpkins and have an online contest among family members, asking them to vote for the best neighborhood crafts.
Of course, the bravest children will come under your door shouting "wallet or life", but it is impossible to communicate directly with little ghouls who are always short on candy. It is better to arrange sweets in bags in advance and put them outside the door. You can wave your hand at them from the balcony or out the window if you want to see how happy they will be with the treat.
The candies can be hung from strings on a fence or from trees. Children will quickly figure out how to rip them off.
If your child really wants to go outside, and the level of infection in the region does not allow this, you can distract him by looking for sweets at home. Turn off the lights, take flashlights, and run with him in search of candy. For teenagers, you can do a whole quest with tips and tasks.
Plastic eggs, which many use for Easter gifts, can be pasted over with glowing scary faces and muzzles. Then fill them with candy and hide them inside or outside the house. You can decorate them with stickers glowing in the dark, then it will be more interesting to look for surprises in the dark.
It's not recommended to have ghosts in the house, of course, but you can watch movies about them on Halloween. An impromptu cinema can be arranged both in the house and in the yard. Then the neighbors can join the session. To keep your distance, you should buy hula hoops. Then everyone will be accommodated on the same lawn in front of the house, but the risk of infection will be avoided.
The most important thing is to get a good mood on Halloween. Therefore, without further ado, you can put vacuum-packed sweets under the door of your neighbor, call and run away with all your blades. This will amuse you and your neighbors, who will spend half the night wondering whether to eat the offering or throw a potentially infectious bag in the trash.