Bill Gates Donation Turns Respected Independent Research Company Into HPV Vaccine Supporter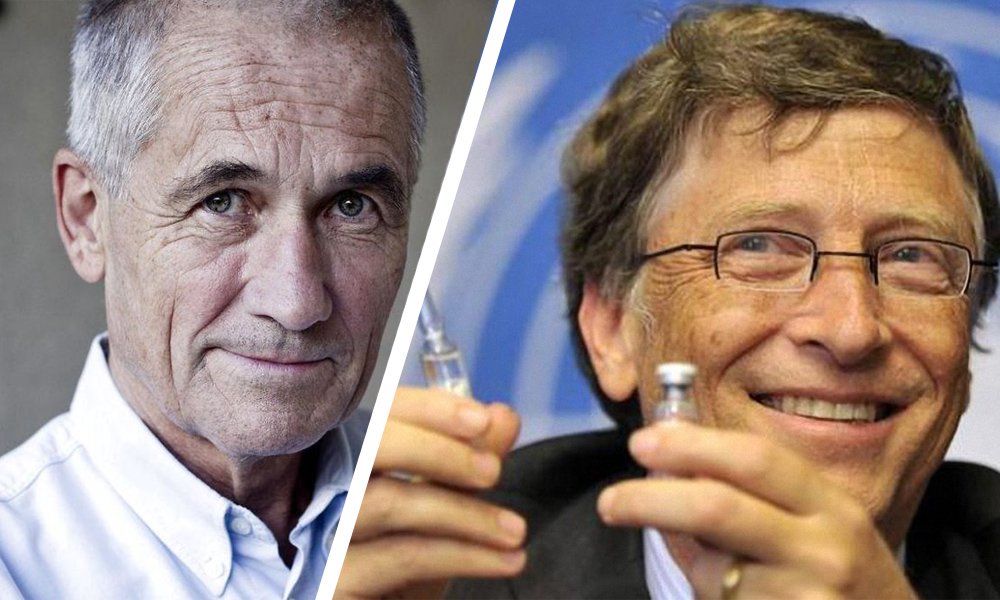 The Facts: Cervical cancer rates in several countries have risen since the introduction of the HPV vaccine, and pap smear tests have dropped. When pap smear tests were routinely conducted, cancer rates remained low.
Reflect On: After reading the article, is it really worth it? It doesn't make much sense, so why is it so heavily marketed?
It takes a long time to affirm that a preventive action really protects. But the failure of this supposed protection can sometimes be very quickly obvious. To prove that the Titanic was truly unsinkable would have required decades of navigation on the most dangerous seas of the world. Demonstrating that it wasn't, took only a few hours … This  Titanic demonstration is unfortunately reproduced by the Gardasil vaccination.

Evidence that vaccination increases the risk of invasive cancer can be rapid, if the vaccine changes the natural history of cancer by accelerating it. The analysis of trends in the incidence of invasive cervical cancer published in official statistics (registers) was studied in the first and most fully vaccinated countries (Australia, Great Britain, Sweden and Norway). Unfortunately, it's the case for HPV vaccines.
The above quotation comes from the research of Dr. Nicole Delepine, a surgeon and Oncologist from France. It's not really a surprise, as a fairly recent study published in the journal EbioMedicine outlined this point, stating in the introduction:
Over the past two decades several vaccine controversies have emerged in various countries, including France, inducing worries about severe adverse effects and eroding confidence in health authorities, experts, and science (Larson et al., 2011). These two dimensions are at the core of the vaccine hesitancy (VH) observed in the general population.
Apart from finding an increased rate in cervical cancer since the introduction of the HPV vaccine, she also discovered a "spectacular success of cervical smear screening with a steady decrease in the rate of invasive cervical cancer. In all of the countries that performed smear screening, the pre-vaccination period from 1989 to 2007 was marked by a 'significant' decrease in the standardized incidence of cervical cancer."
A Pap smear, also called a Pap test, is a screening procedure for cervical cancer. It tests for the presence of precancerous or cancerous cells on the cervix.
In less than 20 years, the percentage of incidences of invasive cancer of the cervix decreased from 13.5 to 9.4 in Great Britain, 13.5 to 7 in Australia, 11.6 to 10.2 in Sweden, 15.1 to 11 in Norway,  10.7 to 6.67 in the USA, and 11 to 7.1 in France as a result of pap smear tests, we are seeing the opposite with the vaccine.  Out of all countries across the globe that used smear screening, the average annual rate of decline was 2.5% between 1989 and 2000 and 1% between 2000 and 2007, resulting in a total decrease of nearly 30% across 1989-2007. (1,2,3,4,5) 
A similar trend was reported by Sweden's Center for Cervical Cancer prevention. In 2007, they reported that incidences of invasive cervical cancer are climbing in nearly all countries. Over the two-year period from 2013 to 2015, for example, there was a steep 20 percent increase. (source)
In Sweden, Gardasil has been used since 2006. The vaccination program was rolled out in 2010, with vaccination coverage of 12-year-old girls approaching 80%. In 2012-2013, thanks to a catch-up program, almost all girls aged 13 to 18 were vaccinated.
In this country, incidences of cervical cancer have increased steadily since vaccinations started, from 9.6 per 100000 in 2006 to 9.7 in 2009, 10.3 in 2012, and 11.49 in 2015. (source)
This increase is mostly due to the increase in the incidence of invasive cancers among women aged 20-24 whose incidence doubled ( from 1.86 in 2007 to3.72 in 2015 p<0.001) and in women aged 20 to 29 the incidence of invasive cancer of the cervix increased by 19% (from 6.69 to 8.01) – Dr. Delepine
On April 30th of 2018, a study published in the Indian Journal of Medical Ethics suggested that the HPV vaccine may actually be causing cervical cancer in some women rather than preventing it. According to the editors of the journal, "the issues raised by it [the study] are important and discussion on it is in the public interest."
That last point there is so important: "discussion on it is in the public interest." Any type of discussion regarding heavily marketed medication is extremely important, and it's highly concerning when there is a large attempt to ridicule or prevent such a discussion from taking place.
The study was retracted, but remains accessible on the journal's site.
As editors, we are wary of the extreme ideological divide that views discussions on vaccines as either "pro" or "anti". In low and middle-income countries like India, where early HPV infection and incidence of carcinoma cervix are relatively high, scientific discussion and resolution of issues concerning the HPV vaccine is critical, for women receiving it, and for policy making on its introduction in the universal immunisation programme. We hope that the hypothesis of possible harm of vaccinating women previously exposed to HPV is carefully explored in future studies. (source)
Gardasil's prevention failure has essentially erased the perceived benefits of the Pap smear, which is accelerating the onset of cervical cancer, according to Delepine. She points out how, in all of the countries who have implemented large HPV vaccination programs, there's been a significant increase in the frequency of invasive cancers within the most vaccinated populations.
Delepine uses some "official sources" to make her point more clear.
Australia was the first country to organize routine immunization for girls (April 2007 school-based program for females aged 12–13 years, July 2007 time-limited catch-up program targeting females aged 14–26 years) and then for boys (2013). According to the last Australian Institute of Health and Welfare publication (2018 publication describing the detailed rates until 2014) the standardized incidence in the overall population has not decreased since vaccination 7/100000 in 2007 versus 7.4 in 2014.

This global stabilization results from two contradictory trends that only appears by examining trends, according to age groups.

Vaccinated age groups women have seen their risk increase:

100% increase for those aged 15 to 19 (from 0.1 in 2007 to 0.2 in 2014)

113% increase (from 0.7 to 1.5) in groups aged 20 to 24 more than 80% of them were catch up vaccinated when 13 to 17 years old.

But, as the figures are very small, this increase does not reach statistical significance.

About a third increase for 25-29 group (from 5.9 to 8 ,p=0.06) and for 30-34 (from 9.9 to 12.4 c=0.80 p=0.01) less vaccinated. These increases are statistically significant cannot be due to hazard. (source)
She goes on to emphasize how non-vaccinated women continue to benefit from screening with a Pap smear.
During the same period, older women (and therefore unvaccinated) saw their cancer risk decrease significantly: less 17% for women aged 55 to 59 (from 9.7 to 8.1), less 13% for women aged 60 to 64 ( from 10.3 to 8.9), less 23% for those aged 75 to 79 (from 11.5 to 8.8) and even less 31% for those aged 80 to 84 (from 14.5 to 10).
In 2016, national statistics from the UK showed a significant increase in the rate of cervical cancer.
Women aged between 20 and 25 years, vaccinated for more than 85% of them, when they were between 14 and 18 years old, have seen their cancer risk increase by 70% in 2 years (from 2.7 in 2012 to 4.6 per 100,000 in 2014 p = 0.0006) and those aged 25 to 30,  (aged between 18 and 23 at the time of the vaccination campaign)  have seen their cancer risk increase by 10. (source)
From their inception, the two HPV vaccines (Merck's Gardasil and, outside the U.S., GlaxoSmithKline's Cervarix) have been aggressively marketed, with their potential benefits oversold and their many risks disguised, particularly through the use of inappropriate placebos. It has been left to independent researchers to critique the regulatory apparatus' fraudulent evidence. Recent letters published in the British Medical Journal (BMJ) have brought forward some stark numbers that illustrate the vaccine's appalling record: A seriously adverse event rate of 1 in 15 (7%) and a death rate among the vaccinated (14 per 10,000) that far exceeds the risk of dying from cervical cancer which is 0.23 per 10,000 (BMJ letter, May 2018).
Reports to the World Health Organization's global adverse drug reactions database—conservatively estimated to represent 10% of actual reactions—show over 305,000 adverse reactions where the HPV vaccine "is believed to have been the cause," including 445 deaths (23 of which were sudden) and over 1,000 cancerous tumors (including 168 cervical cancers), among other serious reactions (BMJ letter, December 2017).
"A healthy 16-year-old is at zero immediate risk of dying from cervical cancer but is faced with a small but real risk of death or serious disability from a vaccine that has yet to prevent a single case of cervical cancer."
Researchers at the Uppsala Monitoring Center in Sweden have described how easy it is for risks to "escape epidemiological detection." The implications, according to this group, are that "case reports and case series can no longer be discarded simply as 'anecdotes' or 'coincidence,' and their contribution to the evidence base should not be 'trumped' by the findings of an epidemiological study." The bottom line is that a corrupt vaccine approval process should not be allowed to sacrifice young women on the altar of industry profits.
How effective is the HPV vaccine? How necessary is it? These are important questions to ask, especially when they are marketed as 'completely  safe' and 'necessary' by big pharmaceutical companies. Why do we believe them? Why is it that one who questions the administration of any type of vaccine these days are instantaneously vilified and sometimes even shut down from having any type of real dialogue? Why are health professionals and university professors losing their jobs simply for questioning such medicines? Numerous publications emerge every year in reputable scientific/medical journals questioning the safety of vaccines, providing some very startling yet important information. Not only that, but scientists around the world are meeting every single year to discuss these concerns as well. For example, take aluminum, which is found inside of the Gardasil vaccine.
Prior to a few years ago, the bioaccumulation of aluminum, among several other vaccine ingredients, was completely unknown. Aluminum has been added into vaccines for more than one hundreds years and has simply been presumed to be safe without any safety testing actually being done. In fact, it was recently discovered that injected aluminum does not exit the body like the aluminum that's found in our food. It's carried by macrophages (white blood cells) and transported into our organs, eventually ending up in the brain, where it can be detected up to one year later. After these animal model studies were completed in 2017, scientists opened up the brains of multiple autistic people and found some of the highest brain aluminum content ever found in human brain tissue. You can access those studies and read more about them here.
Aluminum, just like several other vaccine ingredients (MSG, aborted human fetal cells, etc.) have been added into vaccines for more than 100 years, yet they've been presumed save. Only recently have scientists begun looking to see what actually happens to these ingredients when they are injected into the body.
When it comes to the HPV vaccine, is it really necessary? There is a very small percentage of women who will contract an HPV infection throughout their lifetime, and 95 percent of these women who do get an HPV infection will clear it by themselves within a couple of years, you don't even have to detect it. Of the remaining 5 percent, approximately half of those women will develop pre-cancerous lesions, which could then take decades to develop into cancerous lesions. Furthermore, the HPV vaccine only provides 5-10 years of immunity, and girls (and boys) are injected with it at approximately 12 years old. How likely is it that a child will develop an HPV infection between the ages of 12 and 17? To further my point, there are thousands of girls who have experienced severe adverse reactions and death as a result of the HPV vaccine. The National Childhood Vaccine Injury Act (NCVIA) has paid approximately $4 billion to families with vaccine-injured children. These adverse reactions are the reason why the Japanese government suspended its recommendation and endorsement of the HPV vaccine. Keep in mind that these injuries only take into account 1 percent of vaccine-injured children as well, seeing as how 99 percent of them go completely unreported. (source)
However, things are changing, especially as more doctors choose to independently educate themselves. For example, a study published in the journal Pediatrics found that many paediatricians don't strongly recommend the HPV vaccine. Researchers used a national survey, asking approximately 600 doctors to outline their stance on the HPV vaccine. Conducted between October 2013 and January 2014, the study found that a large percentage of paediatricians and family doctors — nearly one third of those surveyed — are not strongly recommending the HPV vaccine to parents and preteens, which is why HPV vaccination rates continue to drop.
Not only do we have scientific studies and adverse reactions as justifiable reasons for parents to opt out of vaccinating their children with Gardasil, but we have scientific fraud as well.
Those of you who have been involved in the past in the battle to protect our children from poorly made vaccines or toxic chemicals in our food or in our water know the power of these industries and how they've undermined every institution in our democracy that is supposed to protect little children from powerful, greedy corporations. Even the pharmaceutical companies have been able to purchase congress. They're the largest lobbying entity in Washington D.C.. They have more lobbyists in Washington D.C. than there are congressman and senators combined. They give twice to congress what the next largest lobbying entity is, which is oil and gas… Imagine the power they exercise over both republicans and democrats. They've captured them (our regulatory agencies) and turned them into sock puppets. They've compromised the press… and they destroy the publications that publish real science. – Robert F. Kennedy Jr.
The quote above comes from a video embedded in this article I published not long ago:
Robert F. Kennedy Jr Explains How Big Pharma Completely Owns Congress
Back to the vaccine injuries. When it comes to the HPV vaccine, there are thousands of examples to choose from.
"When one looks at the independent literature, so studies that are not sponsored by the vaccine manufacturers, so with relation to Gardasil there have been several reports documenting multiple sclerosis and encephalitis, which is brain inflammation, in girls who have received their Gardasil vaccine, so, just because a study sponsored by the manufacturers does not identify problems with the vaccine does not necessarily mean the vaccine is safe. In fact if one looks at the manufacturer studies, they're often not designed to detect serious adverse events. There was a study done by a group of researchers sponsored by Glaxo Smith and Kline and they were looking at Cervarix, which is another HPV vaccine, and the authors acknowledged that none of the studies that they evaluated have been designed to detect autoimmune diseases. So obviously, you're not going to find what you're not looking for. And in spite of these obvious flaws, they concluded that there is no evidence that Cervarix is associated with increased risk for autoimmune diseases, and this is absurd because you haven't looked for it, the study has not been designed to detect autoimmune diseases." – Dr. Lucija Tomljenovic, PhD, Post-doctoral Fellow at the University of British Columbia where she works in Neurosciences and the Department of Medicine (source)
Above is a great point. "All currently available evidence suggests that DTP vaccine may kill more children from other causes than it saves from diphtheria, tetanus or pertussis." (PMID: 28188123) This is quite the statement, and it highlights something many people don't consider very often about vaccines. All vaccines are approved using science from their manufacturers. They only look to see how effective it is for the target disease, and nothing else. If they did look for other things, there would be no chance that they could sell them, market them, and make the amount of money they do on these products. These big pharma companies also own our federal regulatory agencies. Put two and two together and things become quite clear.
The latest example to make noise regarding HPV vaccine injury is Jennifer Robi, a 24-year-old former athlete and scholar who has been confined to a wheelchair since receiving her third Gardasil vaccine at age sixteen. She suffers continual uncontrolled neuro/muscular contractions (jerking) and postural orthostatic tachycardia syndrome (POTS) and many other symptoms of systemic autoimmune dysregulation.
Jennifer's attorney, Sol Ajalat, initially brought her case in Vaccine Injury Compensation Program and then, following a judgment in the program, elected to proceed in civil court. Since VICA (the Vaccine Injury Compensation Act) forbids recoveries for product defect or negligence, Ajalat brought Jennifer's civil case under the theories that Merck committed fraud during its clinical trials and then failed to warn Jennifer (and, by implication, other injured girls) about the high risks and inflated the benefits of the vaccine.
You can read more about that story here.
Another example I've written of in the past is of a boy named Colton.  Below is a clip from the recently released film, Vaxxed, of Colton and his mother Kathleen who share his story of vaccine injury following the Gardasil vaccine with the Vaxxed team in Oren. Another story that will hopefully spark more questions and dialogue within the mainstream medical community. Unfortunately, Colton was unable to cope with his injuries and recently took his own life.
Official Vaxxed: from Cover-Up to Catastrophe Stream from Cinema Libre Studio on Vimeo.
The Takeaway
Vaccines used to be touted as God's gift to humanity, being marketed as completely safe and as life savers for everybody. They're still marketed that way, but vaccination rates are dropping as more and more parents are becoming aware of the research that doesn't really get any public attention. And yes, it's 'peer reviewed' published research by hundreds of scientists all over the world, and the hits just keep on coming. This narrative, although labelled as 'anti-vax,' is simply due to the fact that vaccines are not as safe as they're marketed to be, and we still have a long ways to go when the mainstream makes it seem criminal when you simply ask questions. Many people still react with anger and emotion, and are still unwilling to examine or even look at the evidence.  That being said, people are actually doing their own research and thinking for themselves. It's become very difficult to rely on health professionals given the fact that they rely largely on pharmaceutical companies' research. Doctors actually don't know much about vaccines, let alone what's in them, and they seem to only know how they work. This is very concerning. The interest and concern over vaccinations is evident to us here at CE, and our vaccine articles alone have amassed well over one hundred million views.
Sources Used:
[1] Cancer Research UK, Cervical Cancer (C53): 1993-2015, European Age-Standardized Incidence Rates per 100,000 Population, Females, UK Accessed 08 [ 2018 ].
[2] AIHW [2]. 13. AIHW 2017. Cancer in Australia 2017. Cancer series no. 101. Cat. No. CAN 100. Canberra: AIHW.
[3] NORDCAN, Association of the Nordic Cancer Registries 3.1.2018
[4] Bo T Hansen, Suzanne Campbell, Mari Nygård Long-term incidence of HPVrelated cancers, and cases preventableby HPV vaccination: a registry-based study in Norway BMJ Open 2018; 8: e019005
[5] Table 5.1 Cancer of the Cervix Uteri (Invasive) Trends in SEER Incidence and US Mortality SEER Cancer Statistics Review 1975-2012
[6] Australian Institute of Health and Welfare (AIHW) 2017 Australian Cancer Incidence and Mortality (ACIM) books: cervical cancer Canberra: AIHW. <Http://www.aihw.gov.au/acim-books>.
[7] A Castanona, P Sasienia Is the recent increase in cervical cancer in women aged 20-24 years in
England a cause for concern? Preventive Medicine 107 (2018) 21-28
[8] Nationellt Kvalitetsregister für Cervix cancer prevention (NKCx), http://nkcx.se/templates/_rsrapport_2017.pdf [in Swedish]
[9] Engholm G, Ferlay J, Christensen N, Hansen HL, Hertzum-Larsen R, Johannesen TB, Kejs AMT, Khan S, Olafsdottir E, Petersen T, Schmidt LKH, Virtanen A and Storm HH: Cancer Incidence, Mortality, Prevalence and Survival in the Nordic Countries, Version 8.1 (28.06.2018). Association of the Nordic Cancer Registries. Danish Cancer Society. Available from http://www.ancr.nu, accessed it 30 / 09 / 2018 .
[10] Cancer in Norway 2016
[11] Engholm G, Ferlay J, Christensen N, Hansen HL, Hertzum-Larsen R, Johannesen TB, Kejs AMT, Khan S, Olafsdottir E, Petersen T, Schmidt LKH, Virtanen A and Storm HH: Cancer Incidence, Mortality, Prevalence and Survival in the Nordic Countries, Version 8.1 (28.06.2018). Association of the Nordic Cancer Registries. Danish Cancer Society. Available from http://www.ancr.nu, accessed is 1 / 10 / 2018
[12] SEER 9 National Center for Health Statistics, CDC
[13] Francim, HCL, Public Health France, INCa. Projections of Cancer Incidence and Mortality in Metropolitan France in 2017 – Solid Tumors [Internet]. Saint-Maurice: Public health France [updated 02/01/2018; viewed on the 09/05/2018
[14] https://www.agoravox.fr/tribune-libre/article/gardasil-alerte-risque-imminent-d-206314 Gardasil, alert, imminent risk of mandatory vaccination against HPV unnecessary, and sometimes dangerous , for girls and boys.
Are We Seeing The Power Elite Finally Come Down?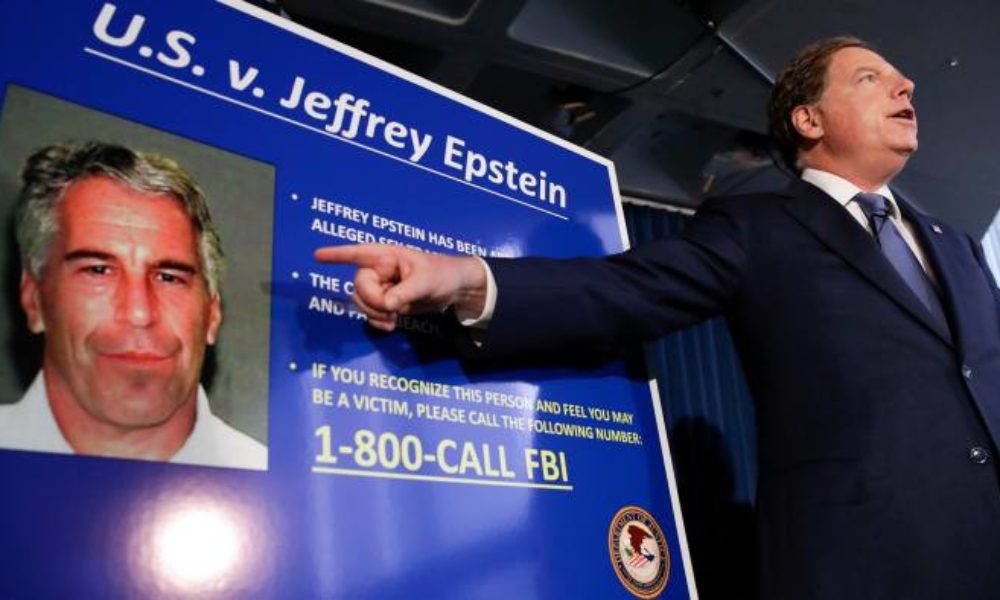 "The arc of the moral universe is long, but it bends toward justice."–19th century clergyman Theodore Parker
Martin Luther King popularized the quotation above as it was emblematic of his fervent belief that in due time–and he recognized this time could be after he had passed away–true justice would prevail in the world. This notion also resonates with the world's popular spiritual traditions, where many prophesy that a 'day of judgment' would eventually be upon us, a day that would signal the end of one human era and the beginning of another.
Within alternative media, much of this sentiment is currently focused on the high crimes and misdemeanors on the part of rich, powerful, highly-placed people that brave investigators and whistleblowers have revealed, sometimes at the expense of their lives. A growing number of awakening people in this space have suffered great frustration and sorrow from the ongoing immunity to prosecution that the perpetrators of some of the greatest criminal conspiracies in our history have enjoyed under the cover of deception, misinformation, threats,  bribery, and the very effective ridicule of the 'conspiracy theory'.
When it is all said and done, we may come to realize that our whole lives have been lived amidst an institutionalized 'Perversion of Justice,' to quote the excellent Miami Herald investigative exposé on the crimes of billionaire Jeffrey Epstein, who is actually the focal point of this article. A newly unsealed indictment against Epstein may signal a ray of hope that the dawn of the fabled 'day of judgment' may have just arisen on our planet.
Epstein Arrested July 6th
If you haven't heard about Jeffrey Epstein's arrest, here is the information coming from a Miami Herald article entitled 'Epstein's Arrest Could Bring Down Many Other Powerful Individuals': 

Jeffrey Epstein, 66, was arrested at Teterboro Airport in New Jersey shortly before 4 p.m. Saturday, July 6th as he arrived on his private jet from Paris.

About an hour after they picked him up, federal agents arrived at his imposing Manhattan townhouse, breaking down the door to execute search warrants.

The fact that search warrants were issued shows that federal investigators have new evidence against Epstein beyond the sex cases he was given federal immunity for in Florida in 2008, legal experts told the Miami Herald.
The reason they know there is new evidence is because they couldn't use evidence from a Florida court case to get a search warrant in the state of New York. So the warrant, at least, was based on sufficient evidence of criminality in New York. It also should be noted that the Department of Justice has said that it is not rescinding the plea deal Jeffrey Epstein got in his previous conviction even though it has been determined to have been illegal.
Although details of the case remain undisclosed, there are indications that others involved in his crimes could be charged or named as cooperating witnesses.
The fact that others involved in his crimes could be charged is quite significant, since it indicates that law enforcement and the judiciary are not shying away from proving a CONSPIRACY in this case. This is quite different from his earlier conviction in Florida in 2008, which was 'soliciting an underage girl for prostitution.'
In a larger sense, it seems as though the days of our law enforcement and judiciary avoiding the conspiracies perpetrated by the rich and famous are ending. The NXIVM Sex Cult convictions was a recent indication. We are now getting a clearer picture that much of the ills in our known history are the result of the criminal conspiracy of powerful people, and no longer are we buying the 'conspiracy theory' slander.
Epstein Indictment Unsealed July 8th
Upon reading the indictment in full, the two counts being brought against Epstein are: Sex Trafficking Conspiracy (Count 1) and  Sex Trafficking (Count 2). These are taken directly from the indictment:
(Count 1, Sex Trafficking Conspiracy) From at least in or about 2002, up to and including in or about 2005, in the Southern District of New York and elsewhere, JEFFREY EPSTEIN, the defendant, and others known and unknown, willfully and knowingly did combine, conspire, confederate, and agree together and with each other to commit an offence against the United States, to wit, sex trafficking of minors, in violation of title 18, United States Code, section 1591(a) and (b).

(Count 2, Sex Trafficking): From at least in or about 2002, up to and including in or about 2005, in the Southern District of New York, JEFFREY EPSTEIN, the defendant, willfully and knowingly, in and affecting interstate and foreign commerce, did recruit, entice, harbor, transport, provide, and obtain by any means a person, knowing that the person had not attained the age of 18 years and would be caused to engage in a commercial sex act, and did aid and abet the same, to wit, EPSTEIN recruited, enticed, harbored, transported, provided, and obtained numerous individuals who were less than 18 years old, including but not limited to Minor Victim-1, as described above, and who were then caused to engage in at least one commercial sex act in Manhattan, New York. (Title 18, United States Code, section 1591(a), (b)(2) and 2.).
In other words, he is not being charged with having sex with underage girls as such, although the fact that he did will be demonstrated in the trial in order to prove that he engaged in sex trafficking and sex trafficking conspiracy.
We will note here that there is no mention in the indictment about Epstein's role in providing underage girls to other famous people, such as Bill Clinton, lawyer Alan Dershowitz, and Prince Andrew of England, among others, who allegedly were 'clients' of Epstein's sex trafficking operation and were named in the flight logs to his private island of Little St. James, dubbed 'Pedo Island.'
However, this indictment has been enough to motivate Bill Clinton to have a spokesperson put out a public denial of his involvement in any of Epstein's crimes:
"President Clinton knows nothing about the terrible crimes Jeffrey Epstein pleaded guilty to in Florida some years ago, or those with which he has been recently charged in New York. In 2002 and 2003, President Clinton took a total of four trips on Jeffrey Epstein's airplane: one to Europe, one to Asia, and two to Africa, which included stops in connection with the work of the Clinton Foundation." (source)

"Staff, supporters of the foundation, and his Secret Service detail traveled on every leg of every trip. He had one meeting with Epstein in his Harlem office in 2002, and around the same time made one brief visit to Epstein's New York apartment with a staff member and his security detail. He's not spoken to Epstein in well over a decade, and he has never been to Little St. James Island, Epstein's ranch in New Mexico, or his residence in Florida." (source)
This despite a 2016 Fox report citing court documents that Clinton flew on Epstein's "Lolita Express" to Little St. James island 26 times.
This is just one sign that it is not business as usual for the rich and powerful people for whom there are rampant allegations of criminal behavior but who have not been indicted for them. Again, while the criminal charges against Jeffrey Epstein do not directly involve any of his rich and powerful friends, there is always the possibility that testimony implicating such people could be made public during this trial, and perhaps that is what people like Bill Clinton are now afraid of.
Prosecutor's News Conference July 8th
The news conference that announced the unsealing of Epstein's indictment was very clear and forthright about the crimes Epstein committed and the repugnant nature of these crimes. Rather than operating in a veil of secrecy, like we are so used to in the past, there was an openness and explicitness about these crimes, something that I feel has been happening regarding sex trafficking crimes since early in the Trump presidency, with former Attorney General Jeff Sessions and others. If you watch the video of the news conference below, you might agree that U. S. Attorney Geoff Berman seems to be sincere in offering victims the support of the FBI and the U.S. Attorney's Office, and asking victims to come forward to have their day in court and help bring perpetrators to justice:
While the charged conduct is from a number of years ago, it is still profoundly important to the many alleged victims, now young women. They deserve their day in court, and we are proud to be standing up for them by bringing this indictment. Combating sex trafficking and exploitation of children is a priority for this office, and for the Department of Justice, as the sexual abuse of a minor can have devastating effects on victims, often lasting for years. That is why my office will not rest, until perpetrators of these types of crimes are brought to justice. Victims' voices, including the many voices of Epstein's alleged victims, must be heard. To that end, I want to say to anyone who is watching this, or hearing about our prosecution, if you believe you are a victim of this man, Jeffrey Epstein (pointing at Epstein's picture), or you have evidence or information relating to the conduct alleged in the indictment unsealed today, we want to hear from you. Please call 1-800-CALL-FBI. That's 1-800-CALL-FBI.
If there are victims out there who have heard this message and are afraid to speak up, it is quite understandable. The entire culture we have been living in has up to now consistently failed victims again and again, not just for not having been protected in the first place, but then for having their testimony ignored and not acted upon when they go to law enforcement, and again to be unprotected from threats and otherwise improperly treated during the judicial process.
Having said that, victims who have not spoken in the past still may consider this as an opportunity to have their day in court. Although I can't be certain, I am seeing many indications that things are different right now, and that there is an earnest desire not only to prosecute these crimes to the full extent of the law, but to protect and honor the victims.
If we go back to his Epstein's earlier conviction, it seems as though such an earnest desire was not there. Epstein was shown to have attempted to intimidate many of the would-be accusers, or pay them off in exchange for non-disclosure. From the government side, then-prosecutor and current Secretary of Labor Alex Acosta let Epstein walk away with a sentence that some have called 'the most lenient plea deal in history.' However, according to Vicki Ward, who has written extensively on Epstein, when Acosta interviewed for the Secretary of Labor position, he told the Trump transition that
'He'd cut the non-prosecution deal with one of Epstein's attorneys because he had "been told" to back off, that Epstein was above his pay grade. "I was told Epstein 'belonged to intelligence' and to leave it alone." '
Like Clinton, who has been out trying to deny allegations connecting him with the crimes of Jeffrey Epstein, Acosta is out there defending his plea deal as justified and even noble, and certainly is giving no indication that he had been bullied by intelligence agencies. (Update July 12th: Alex Acosta has just resigned from his position as Secretary of Labor)
This is another little clue that adds to the notion that the rich and powerful are starting to get concerned, and are trying to get out in front of the story they see unfolding in the public arena. It seems less likely that U. S. Attorney Geoff Berman will cave in to threats from 'above', and as mentioned before, may be inviting witness to come forward in order to implicate more high-profile people in these activities.
Epstein Detention Hearing July 15th
I believe what happens at Epstein's detention hearing on July 15th will reveal a lot. This is when it will be determined if Epstein will have to remain in detention prior to the trial. Prosecutors have argued strenuously that Epstein should be detained without bail pending trial.
Defense lawyers have proposed a bail package on Thursday that would allow Epstein to remain out of jail pending trial and live instead in 'home detention' at his Upper East Side mansion, one of the largest residences in Manhattan and valued at $77 million, according to court documents. The arrangement also would put Epstein under electronic monitoring by GPS, require him to post a "substantial" personal recognizance bond secured by his Manhattan home, and deregister and ground his private jet.
These are greater lengths than rich and powerful people are used to having to offer in order to be free pending trial. Indeed, the defense appears to be on the defensive more than in the past when representing someone as high-profile as Epstein. If the court decides to keep Epstein in detention pending trial, this will be another clue that the power has shifted significantly. If Epstein is let out on bail, then we may still have reason for concern.
The Takeaway
I have noted here that there is some indication, based on the recent arrest and indictment of Jeffrey Epstein, that the rich and powerful elite who have perpetrated horrendous crimes against humanity are no longer immune to being brought to justice.
Now, if we can piece together Jeffrey Epstein's past activities and connections with other high-profile people in a way that starts to give us the big picture, we may have even more compelling reasons to believe that a cavalcade of justice is going to be served on a global elite that has ruled the planet since time immemorial. For this reason, I will soon be working on a companion article to this one, exploring information about how Epstein actually became a billionaire, his connection to the ruling class, and speculations about the real activities that have gone on at Little St. James island.
As always, awareness is the key. Know the truth, and it shall set you free. For the sake of the victims, for the sake of humanity, I invite you to continue exploring with me the difficult and painful revelations about the past treatment of human beings by the global elite. That will help us come to understand the patterns of deceit and control that have been used against us, in order to empower ourselves to walk away from this entire system and free humanity in the process.
James Corbett, Corbett Report
Waking Times
Telecom companies are currently scrambling to implement fifth-generation cellular network technology. But the world of 5G is a world where all objects are wired and constantly communicating data to one another. The dark truth is that the development of 5G networks and the various networked products that they will give rise to in the global smart city infrastructure, represent the greatest threat to freedom in the history of humanity.
For those with limited bandwidth, CLICK HERE to download a smaller, lower file size version of this episode.
Elon Musk warns A.I. could create an 'immortal dictator from which we can never escape'
Tesla and SpaceX CEO Elon Musk said that artificial intelligence "doesn't have to be evil to destroy humanity."
In a new documentary, "Do You Trust This Computer?", Musk warned the creation of superintelligence could lead to an "immortal dictator."
Musk believes that humans should merge with AI to avoid the risk of becoming irrelevant.
Superintelligence — a form of artificial intelligence (AI) smarter than humans — could create an "immortal dictator," billionaire entrepreneur Elon Musk warned.
In a documentary by American filmmaker Chris Paine, Musk said that the development of superintelligence by a company or other organization of people could result in a form of AI that governs the world.
"The least scary future I can think of is one where we have at least democratized AI because if one company or small group of people manages to develop godlike digital superintelligence, they could take over the world," Musk said.
"At least when there's an evil dictator, that human is going to die. But for an AI, there would be no death. It would live forever. And then you'd have an immortal dictator from which we can never escape."
The documentary by Paine examines a number of examples of AI, including autonomous weapons, Wall Street technology and algorithms driving fake news. It also draws from cultural examples of AI, such as the 1999 film "The Matrix" and 2016 film "Ex Machina."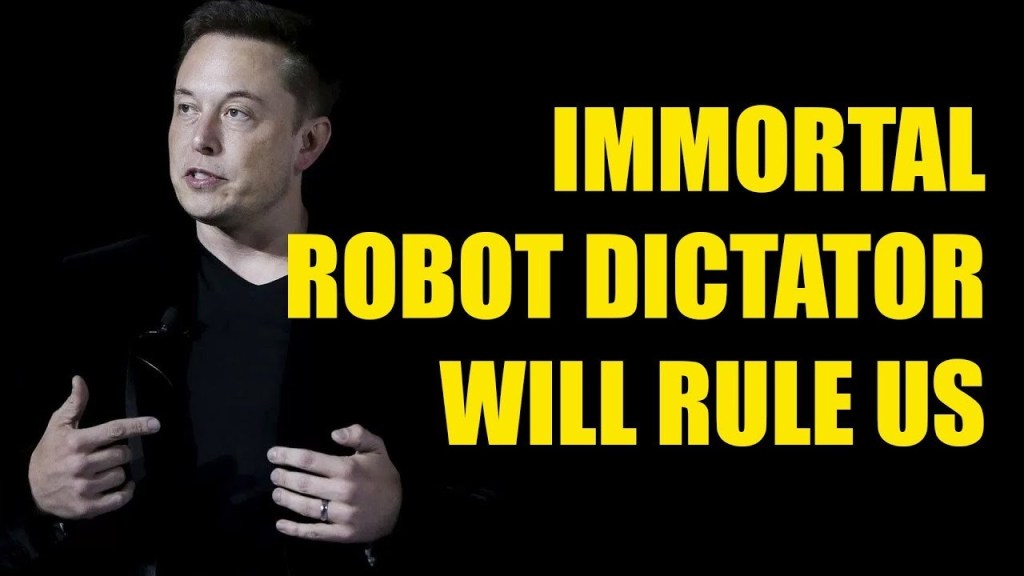 Musk cited Google's DeepMind as an example of a company looking to develop superintelligence. In 2016, AlphaGo, a program developed by the company, beat champion Lee Se-dol at the board game Go. It was seen a major achievement in the development of AI, after IBM's Deep Blue computer defeated chess champion Garry Kasparov in 1997.
Musk said: "The DeepMind system can win at any game. It can already beat all the original Atari games. It is super human; it plays all the games at super speed in less than a minute."
The Tesla and SpaceX CEO said that artificial intelligence "doesn't have to be evil to destroy humanity."
"If AI has a goal and humanity just happens to be in the way, it will destroy humanity as a matter of course without even thinking about it. No hard feelings," Musk said.
"It's just like, if we're building a road and an anthill just happens to be in the way, we don't hate ants, we're just building a road, and so, goodbye anthill."
Last year, Musk warned that the global race toward AI could result in a third world war. The entrepreneur has also suggested that the emerging technology could pose a greater risk to the world than a nuclear conflict with North Korea.
Musk believes that humans should merge with AI to avoid the risk of becoming irrelevant. He is the co-founder of Neuralink, a start-up that reportedly wants to link the human brain with a computer interface.
He quit the board of OpenAI, a non-profit organization aimed at promoting and developing AI safely, in February.
Source www.cnbc.com