Bayer's Stock Has Lost 44% of Its Value Since They Bought Monsanto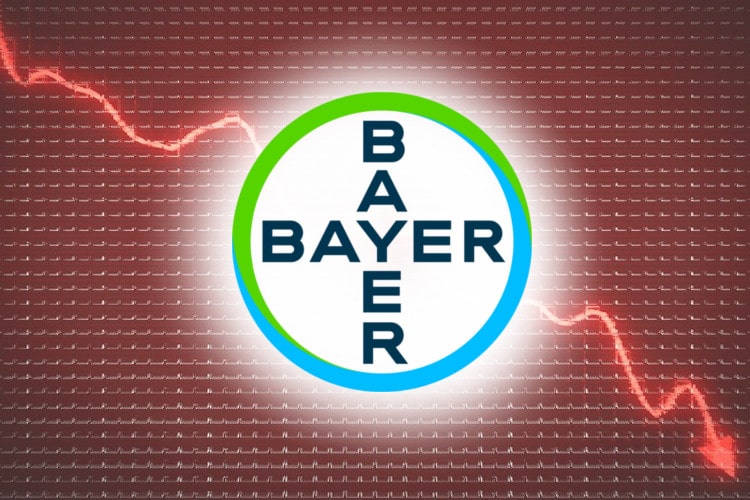 John Vibes, Truth Theory
Waking Times
Bayer's stock price fell to a seven year low this week, after the company lost a $2 billion lawsuit over claims that the weedkiller Roundup causes cancer. Roundup weedkiller is a product that was developed by the controversial biotech corporation Monsanto, but the company was purchased by Bayer for $66 Billion in 2016. Along with the acquisition of the extremely profitable company, Bayer has also inherited a long list of lawsuits and reputation problems.
Bayer's stock has been in a freefall all year, as more bad news about Roundup reaches the public. The company's stock is down by more than 44% since the acquisition of Monsanto.
Roundup contains a chemical called glyphosate, which has been shown in many studies to cause cancer. Despite these findings, the EPA has concluded that the chemical is safe, citing other contradictory studies. However, as an Intercept investigation revealed, the vast majority of those contradictory studies were commissioned by Monsanto. The data that the EPA was using to determine the safety of glyphosate was actually provided by Monsanto, which represents an obvious conflict of interest.
As the expenses from the Roundup lawsuits began to mount, Bayer shareholders began to question the wisdom of the Monsanto acquisition.
Earlier this year, Bayer shareholder Christian Strenger, filed a motion of no confidence in Bayer's board complaining of negligence on the part of Bayer CEO Werner Baumann in the Monsanto acquisition.
Strenger pointed to the "almost complete failure to deliver the key objectives presented by Baumann in May 2016 for the Monsanto acquisition."
"Mr. Baumann from Bayer always refers to 800 opinions that glyphosate is a safe product. But the big issue is how was it applied, and was it sold properly with sufficient warning signs. [Bayer] should have insisted. These were not military secrets. Bayer should have told Monsanto, 'Either you get the DOJ to permit disclosure, or we're not going to proceed with the transaction,'" Strenger said, according to Fortune.
Strenger accused the decision-makers at Bayer of being "lenient with a proper analysis of the legal situation."
Among other complaints, the no confidence motion pointed to the elimination of 12,000 jobs at the end of November 2018, which is believed to be a result of the Monsanto acquisition. This is especially frustrating to shareholders considering that Bayer CEO Werner Baumann promised that the Monsanto deal would create more jobs at the company.
A spokesperson for Bayer has dismissed these concerns stating that the company's board of directors "performed this risk assessment based on an information and update process which was in all respects adequate for an acquisition of such a scale."
The spokesperson went on to say that, "Of course, in the context of the acquisition, the board of management also reviewed the risks connected with Monsanto's glyphosate business. This risk assessment clearly showed that, when used as directed, the products of Monsanto containing glyphosate are safe. Based on the views held by regulatory authorities worldwide and scientists, the board of management assessed the legal risks in connection with the use of glyphosate as low."
Last week, the French newspaper Le Monde, reported that Bayer hired the public relations firm Fleishman-Hillard to help them launch a counter-offensive against media critics. The firm reportedly compiled a list of over 200 journalists, politicians, and scientists, with detailed descriptions of their opinions on Monsanto.  The lists also included the phone numbers, addresses and, personal interests of these individuals. This type of activity is illegal under the European data protection law, so Bayer has since distanced themselves from the firm, and made an apology where they attempted to place responsibility on the firm.
About the Author
Area 51 raid: US military apologises for tweet about stealth-bombing 'millennials'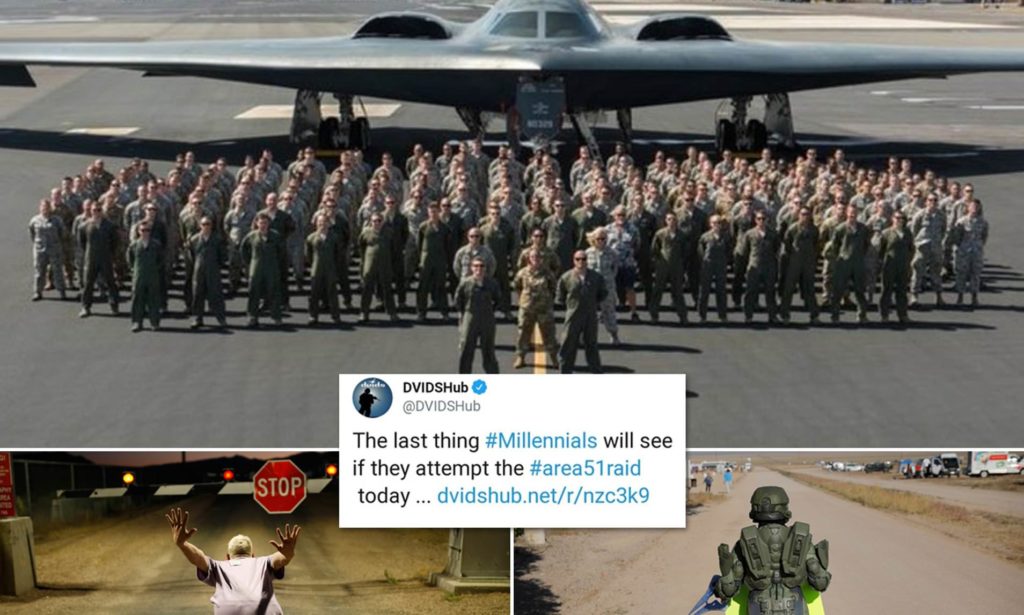 More than two million UFO fans signed up to 'see them aliens' by storming Area 51 base.
The US military has apologised over a tweet saying it would fight "millennials" with stealth bombers if they attempted to enter Area 51, saying it "in no way" reflects their stance.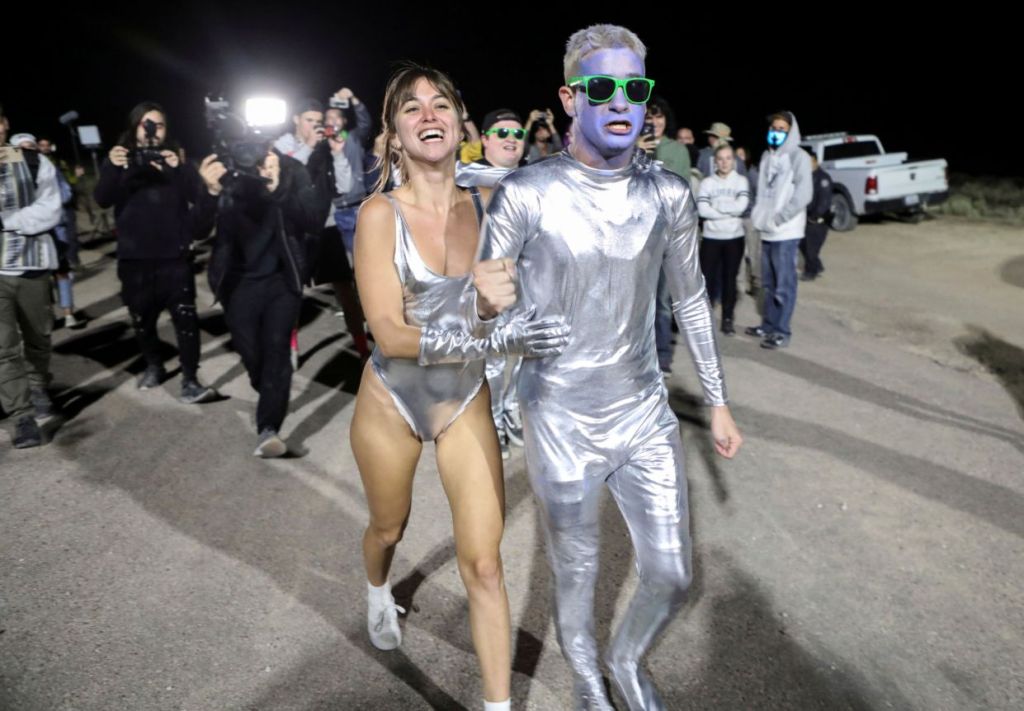 More than two million UFO fans signed up to "see them aliens" by storming the Area 51 base which has long been rumoured to house government secrets about alien life.  However, only a few thousand UFO enthusiasts turned up in rural Nevada for the 'pilgrimage' on Friday.
The tweet – which was posted on Friday and has since been deleted – was done by the PR arm of the US military, called the Defence Visual Information Distribution Service (DVIDS).
It stated: "The last thing #Millennials will see if they attempt the #area51raid today" with a picture of military officers in front of a stealth bomber.
The following day the unit apologised. A spokesperson tweeted: "Last night a DVIDSHUB employee posted a tweet that in NO WAY supports the stance of the Department of Defense.  It was inappropriate and we apologize for this mistake."
Area 51 tested aircraft ranging from the U-2 in the 1950s to the B-2 stealth bomber in the 1980s. The government spent decades refusing to acknowledge the site even existed, before releasing documents confirming it in 2013.
Its secrecy still fuels speculation that it's where the government studies aliens.
Visitors descended on the tiny desert town of Rachel, a short distance from the military site, in response to a recent, viral social-media invitation to "storm" Area 51, raising concerns by local authorities of unruly crowds overwhelming the community.
The US Air Force issued stern warnings for people not to approach the gates of the Nevada Test and Training Range, where Area 51 is located.
However, crowds were significantly smaller than expected.
Around 1,000 people visited gates on Thursday and Friday, and more made the trek on long dirt roads near Rachel on Saturday.
Officials reported six arrests overall, mostly for misdemeanour trespassing on base property, a $1,000 (£800) fine. One man was arrested for disorderly conduct at a festival venue and one for public urination at a base gate.
In Nye County, west of Las Vegas, authorities reported no arrests after a total of about 200 people showed up early on Friday at two remote gates to the once-secret Area 51 facility.
In Lincoln County, Sheriff Kerry Lee said about 20 people broke from among revellers early Saturday and "acted like they were going to storm, but stopped short."
On Friday, one man was treated for dehydration by medics at the Rachel festival.
While costumed space aliens were a common sight in events that began on Thursday, no one has reported seeing actual extraterrestrials or UFOs.
Source www.independent.co.uk
The 5G Roll Out of 20,000 Telecom Satellites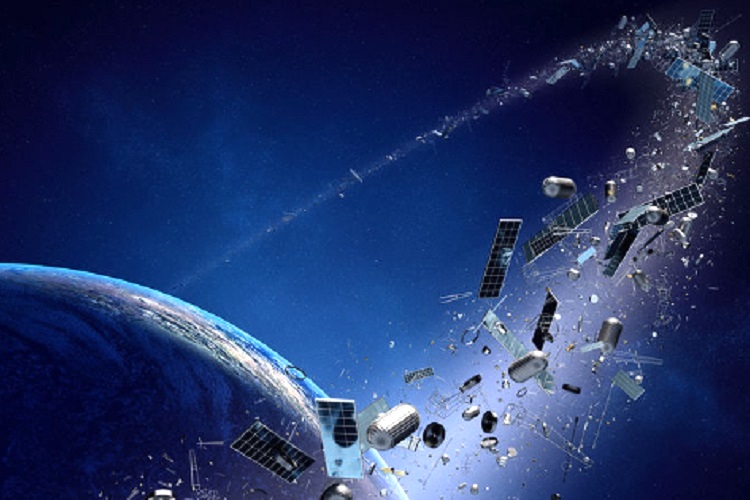 Gary Null, PhD, GreenMedInfo
Waking Times
For years, scientists have warned about the dangers of enormous amounts of debris orbiting our planet. Aside from wrenches and other tools used by astronauts, plastic bags, and yes even a toothbrush, according to the federally-funded Aerospace organization, the greater dangers are obsolete spacecraft, portions of damaged and disabled satellites, rocket fragments, flywheels, and nuclear reactor cores that have broken up or collided with various other objects. Yet even a screwdriver traveling at an average of 17,500 mph, with an impact velocity of 21,000 mph, can be very destructive if it were to crash into a satellite, rendering it inoperable. And this simply adds to more useless junk, now estimated at 128 million small bits of debris under 1cm and the 34,000 larger pieces, floating above our heads. Imagine being hit with a piece of space scrap the size of a sugar cube is "equivalent of standing next to an exploding hand grenade."
A Business Insider story about space debris noted that the US government already tracks 23,000 objects regularly, including China's bus-size Tiangong-1 space station that incinerated in orbit. In February of 2011, a Russian military satellite collided with an American Iridium commercial satellite. The former disintegrated into hundreds of thousands of pieces of debris while the latter spun out of control. Approximately 2,000 of these larger objects are being tracked regularly. Three thousand large objects from the Chinese anti-satellite weapon FY-1C, which the Chinese military deliberately blew up, also have to be routinely monitored. As more and more satellites, space stations, rocket and missile remains, and a variety of other orbiting technologies are shot into space, the more frequent these accidents will occur.
Julian Assange, a life that slowly fades (Video)
Julian Assange's father says his son may not be released from prison after revealing criminal acts perpetrated by the US.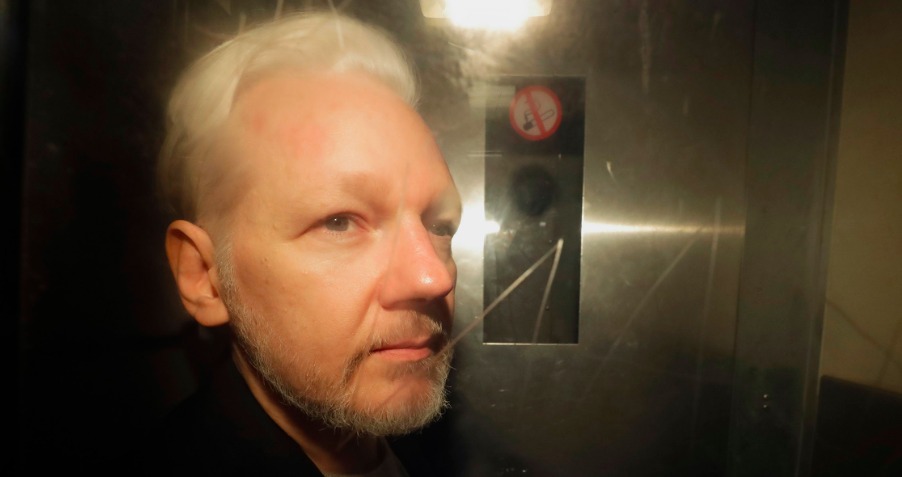 Australian journalist Julian Assange, founder of the WikiLeaks platform, which unveiled, among others, crimes committed by the United States (USA), is increasingly at risk of dying in jail, his father, John Shipton warned.
"Julian can die in jail after a 9-year persecution for revealing the truth of war crimes (in the US)," Shipton told reporters in London on Friday.
He said that this is the "bitter truth" after hearing the testimony of a United Nations (UN) rapporteur who visited Assange a few days ago in Belmarsh prison, southeast London, where he has been since last April, and who said that the life of the activist is in danger.
The UN special rapporteur on torture, Nils Melzer, said that Assange is suffering from an "inhuman situation" in Belmarsh, where he hopes the British justice will decide whether or not to request an extradition made by the United States, to respond to the alleged crime of conspiracy, among other charges.
On October 26, musician Roger Waters, founder of the progressive rock band Pink Floyd and known for his activism, said in an interview with RT that "they are clearly trying to kill Assange as much as they can."
"Julian Assange is becoming a warning to other journalists that if they tell the truth -particularly to power-' we will catch them, "Waters said.
On Monday, October 21, Assange appeared at a London court hearing, and seemed confused, as it was hard to remember his name and age, according to a report by Reuters.
According to that testimony, the judge asked the activist at the end of the hearing if he was aware of what was happening and replied: "not exactly."
Under normal circumstances, the Australian must have been released on bail after 50 weeks in prison and while his trial is taking place, but British justice chose to keep him in jail.
Judge Vanessa Baraitser, of the Court of Magistrates of the Westminster district of London, decided that Assange remains imprisoned due to his "history of evasion", as there are "substantial indications" to fear that he can again evade the action of justice.
The founder of WikiLeaks will face an extradition hearing to the United States on February 25 for 17 counts of espionage and one of conspiracy, which can lead to a sentence of up to 175 years in prison.