Jack the Giant Slayer (previously titled Jack the Giant Killer) is a new film based on the "Jack the Giant Killer" and "Jack and the Beanstalk" folktales, which will be released on March 1, 2013.
The film is directed by Bryan Singer. Singer is well-known for his work on The Usual Suspects, the X-Men films and Superman Returns.
Native peoples in many lands have traditions of giants.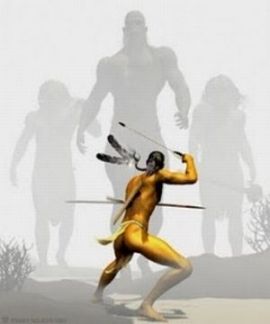 It may sound strange, but consider this. It appears that Jack the Giant Slayer is based on true stories from our distant past, as Mark A. Hall and I document in our recent book, True Giants.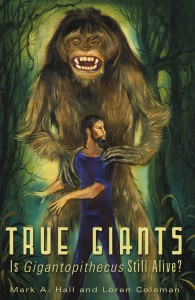 What occurred was that the True Giants were seen as our ancient enemies. And killed by the technologically supreme humans. Over and over again. Until all the Giants were gone. The supposed "fairy tales" of Jack and the Bean Stalk, Jack the Giant Killer, and Jack the Giant Slayer are merely recorded versions of these encounters.
From Chapter Three of True Giants, Hall and I wrote this:
"Giants had a colorful past in the days before history was put down on paper. They have survived in much of Europe as colorful characters in the folklore of past ages. Dietrich of Bern was one legendary hero who fought a giant in his life. The fabled Dietrich was based upon the historical person of Theodoric the Great (circa 454-526). He was a king of the Eastern Goths. We can see that Theodoric might have actually had to fight a giant from the mountains of Europe to gain his fame.
"Many old stories merit a second look when we realize that True Giants were around to play a part in the lives of our distant ancestors….
"The United Kingdom has never lacked stories of giants. In The Minor Traditions of British Mythology, Lewis Spence devotes one chapter to giants and ogres in England and a second to giants in Scotland, Wales, and Ireland. According to this collection there was extensive interaction in the not-too-distant past between human beings and True Giants. The relationship reached a point, however, where the storied Knights of the Round Table were determined to kill every giant remaining in Britain."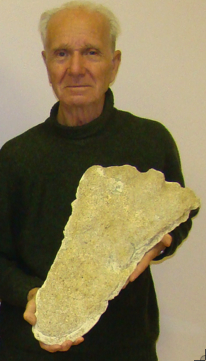 Vadim Makarov holds a remarkable cast of a True Giant track found over 30 years ago in the Pamirs, Russia.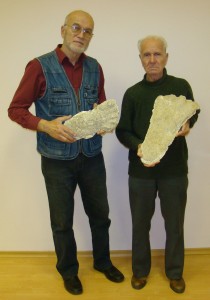 This unique four-toed print is compared here to a typical large-sized, five-toed Almasty cast.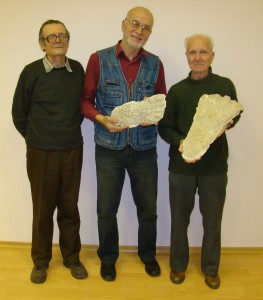 Famed Russian hominologists, from left to right, Dmitri Bayanov (the creator of the word "hominology"), Igor Burtsev (holding the common Almas-like print found in the Pamirs, this example from 1979), and Vadim Makarov (with the long four-toed footcast of a True Giant from the Pamirs, 1981). Photograph by Igor Burtsev, November 19, 2010.