Banks In Europe May Now Seize Deposits To Cover Their Gambling Losses
As expected, Cyprus and the EU reached a new late-night bailout deal last night that will reduce the chance that Cyprus's financial system and economy will completely implode.
The new deal is better than the last deal in one key respect:
Deposits under 100,000 euros will be protected
That's very important. Those deposits were ostensibly "insured." To seize them, the way the last bailout deal would have, would have been grossly unfair and would have set a truly alarming precedent.
Now, small depositors in European banks can breathe more easily. At least in this case of gross malpractice on the part of reckless bank managers, their life savings have been preserved.
Alas, the good news ends there.
Although deposits under 100,000 euros will be spared, deposits over 100,000 euros will be seized and subjected to an as-yet undetermined haircut–with the confiscated money going to bail out the gambling losses of the aforementioned reckless idiots who run some of Cyprus's banks.
This seizure, needless to say, will dampen the enthusiasm of rich depositors for keeping money in banks that get themselves into financial trouble.
And because many, many banks in Europe have gotten themselves into financial trouble, this will create a general state of unease among rich depositors throughout the Eurozone.
And it should wig out some bank lenders, as well.
After all, never before in the history of this global financial crisis has a major banking system allowed depositors to lose money, no matter how reckless and stupid and greedy their bank managers have been. And only rarely have bank lenders–those who hold bank bonds–been asked to pony up.
In this case, however, the depositors will lose money. Perhaps a lot of money. And if there had been big bank debtholders in Cyprus, they probably would have been socked with losses, too.
It's possible that everyone will just laugh off Cyprus, viewing it as an exceptional one-off. After all, the Cyprus banking system was notorious for being the offshore money-laundering arm of many Russian oligarchs, so many folks will likely view this asset seizure as a case of "just desserts."
But this optimistic view of the Cyprus horrorshow overlooks one key fact:
The main reason that Cyprus depositors will lose their cash is because it has become politically difficult (impossible?) for leaders in Germany and other rich European countries to bail out their brethren in the "periphery" without taking many pounds of flesh.
And it is that precedent, in addition to the fate of big depositors in Cyprus, that should spook Europe's big bank depositors and lenders.
If Germany is done bailing out countries and banks without having those countries and banks cover some of the cost, it's not clear why Germany will relent next time Spain, Italy, Greece, and other countries in near-desperately bad financial shape come rushing to the EU with their hands out.
Unlike Cyprus, the banking systems in these countries do have bondholders that can get haircut before the depositors get haircut, but the effect will be the same.
For the first time since the collapse of Lehman Brothers, those who lend their money to banks or keep their money in banks are at risk.
Because the neighborhood loan shark (Germany) is now extracting much more onerous terms.
That's a sobering precedent.
And it will likely cause many people to wonder and worry about where their money is.
Source: Businessinsider
Meteorite explosions over Spain, Russia and the Caribbean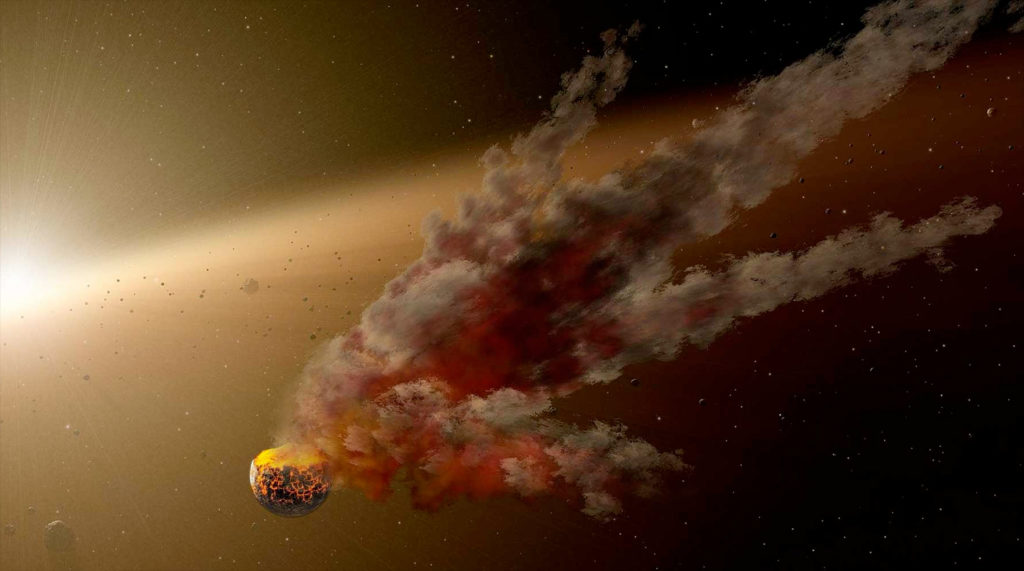 A bright fireball exploded over Andalusia on February 22, 2020 at about 00:22 local time. According to the first data, it was formed by rock from an asteroid, which crashed into the atmosphere at a speed of about 43,000 km / h.
The decay began at an altitude of 70 km above Almeria (Andalusia) and ended at an altitude of 29 km above the Mediterranean Sea.
Cameras in Calar Alto (Almeria), Sierra Nevada (Granada), La Hita (Toledo) and Seville recorded bright meteorite decay.
A huge meteorite fireball replaced night to day on February 21, 2020 at 4:35 local time in the Segezha district of the Russian Republic of Karelia. After a bright flash of light, a loud booming sound was heard.
On February 21, a large cosmic rock exploded over the Caribbean Sea. The explosion was so vivid that cameras in Puerto Rico filmed it.
How much snow has melted due to record high temperatures in Antarctica?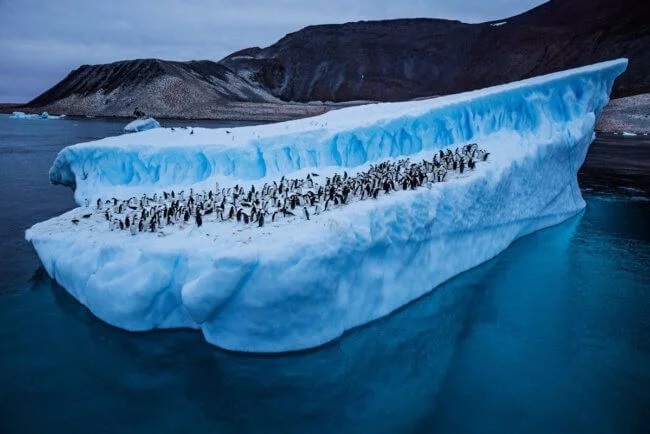 Antarctica has long been considered the coldest place on our planet, but now it cannot be called that. It is believed that the average annual temperature on a snowy continent should be approximately -57 degrees Celsius.
However, on February 6, 2020, the territory of Antarctica was in a fixed record high air temperature of 18.3 degrees Celsius. These data were provided by employees of the Esperanza research station, which is located in the far north of the Antarctic Peninsula. Warm weather lasted about a week and it provoked the melting of a fairly large amount of snow. The effects of record air temperatures are especially noticeable on Eagle Island, whose snow cover has melted greatly.
The consequences of warming in Antarctica were described in the scientific publication Sciencelert. Eagle Island is located near a part of the Antarctic Peninsula, referred to as Graham Land. At the end of 2019, the island was covered with snow and ice, but now, due to the sudden warming of the air, it looks like an ordinary patch of moist land with snowy patches. In addition, ponds formed from melted ice in its center, which cannot drain into the sea.
The effects of warming in Antarctica
The effects of an increase in air temperature in Antarctica are clearly visible in the images sent by the Landsat 8 satellite. They clearly show how, in just a dozen days, Eagle Island lost a huge part of the ice cover. It is reported that during this short period of time the island lost about 10 centimeters of snow and ice. According to glaciologist Mauri Pelto, who has been studying natural ice for many years, melting of ice and snow in such a speed has never been observed in Antarctica. At least, he had not yet encountered such phenomena.
As a rule, the ice of Greenland melts most and most noticeably. We were made sure about this fact  back in 2015, when a group of scientists led by Eric Rinho from the University of California came to this conclusion. Moreover, some scientists are confident that due to the gradual increase in the temperature of the Earth's air, Greenland may soon completely lose its ice cover. This threatens that the level of the oceans will rise dramatically, which will harm both people and animals.
Glaciologist Mauri Pelto also emphasized that it was scary not that the ice on Eagle Island had melted so quickly, but that such events were happening more and more often. The previous temperature record in Antarctica was recorded on March 24, 2015, when the air warmed up to 17.5 degrees Celsius. In 2020, the air temperature was as much as 18.3 degrees Celsius. What surprises will be presented to us by nature in the future, no one knows. Perhaps we are waiting for new temperature records, and the melting of ice and snow on Eagle Island is just nothing compared to what is coming.
In general, scientists from the University of California at Davis believe that nothing good awaits people in the future. According to them, humanity will boil alive, like "frogs in boiling water."
An engineer who believed in the theory of a flat earth died when his rocket was launched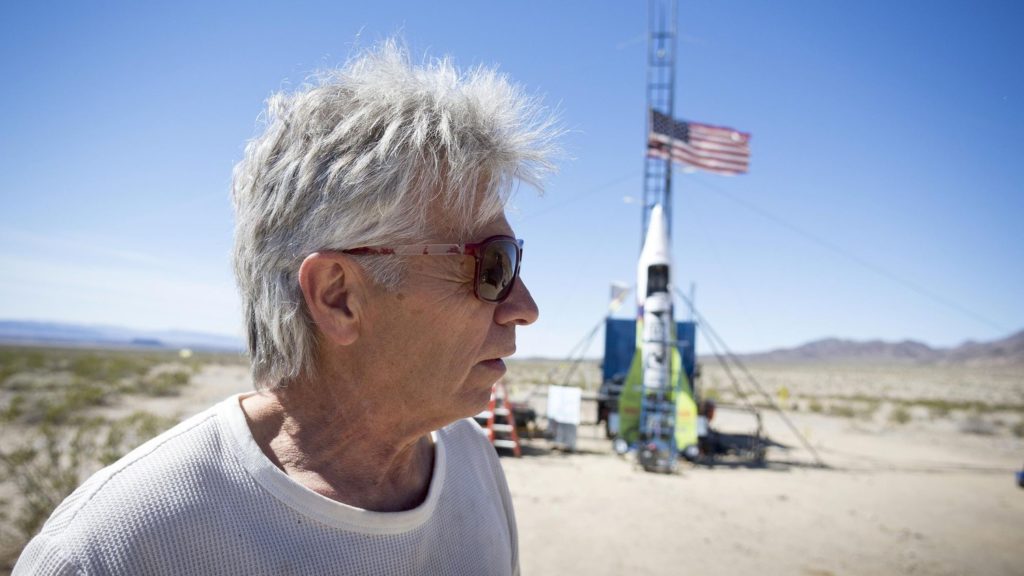 Mike Hughes, nicknamed Mad Mike, a well-known amateur engineer flying on makeshift rockets, died during one of his experiments on Saturday in the United States, the Los Angeles Times reported citing his agent.
Mad Mike was remembered by the general public for his faith in the theory of a flat Earth. In 2018, he told the Associated Press that the Earth was "Frisbee-shaped" and that he intended to fly into space to make sure it was.
On Saturday, Hughes planned to climb five thousand feet on his makeshift desert rocket near the town of Barstow, California. The event was supposed to be shown in the special program "Home Astronauts". 
The video of spectators who arrived to watch the launch captures the launch of his rocket, the parachute that did not work on time and the fatal fall of the amateur astronaut.
Mike's agent suggested that Mike might have lost consciousness during the launch of the rocket and as a result did not activate the parachute. He fell 2600 feet from the place where the rocket was launched.
It is worth noting that Mike was going to launch his home-made steam rocket in August last year, but as a result, his plans were postponed.
For decades, Hughes has performed tricks from jumping in a limousine over long distances to flying on rockets made from improvised materials. In 2018, Mike's rocket rose to a height of 1.9 thousand feet and then landed in the Mojave Desert.