In the Adriatic Sea, near Croatia, there is the island of Balenac, which is very tiny and at the same time amazing. Almost unique, because from a bird's eye view it looks like a thumbprint. 
The area of ​​this oval islet is only about one and a half square kilometers, but this is not its feature and it does not make it look like a fingerprint, but a network of artificial stone walls.
The coastline of Croatia, as well as many other Western European countries, for example, Scotland, England, Ireland, is covered with such low stone barriers that served in ancient times for local farmers as markers of land boundaries. Imagine how much effort it took to free this rocky land from stones in order to cultivate crops on it. At the same time, stones were used to create such amazing fences.
Photos from open sources
Of course, they served not only as markers of territories, first of all they protected farmers' crops from the sea wind, making it possible to grow something on this coastal strip. It was hard daily work: even the stone walls of this island tell us about it: their length is tens of kilometers with the length of the island only one and a half kilometers.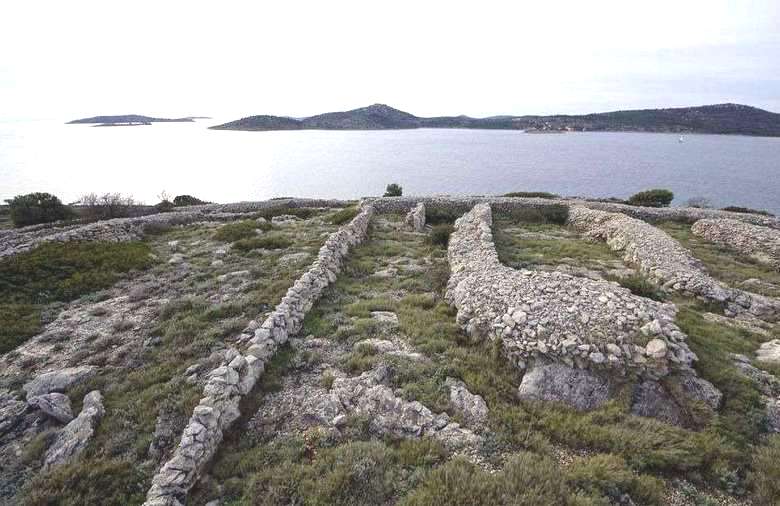 Photos from open sources
It is also surprising how people used to be able to lay stones so filigree without using cement or any other bond – and the walls are preserved for centuries, and no wind, no rain, or even human intervention …
Balenac is Croatia's small true miracle. It is no coincidence that this "thumbprint" is included in the UNESCO World Heritage List.