Astrophysicist says space junk, not radio signals, will lead us to aliens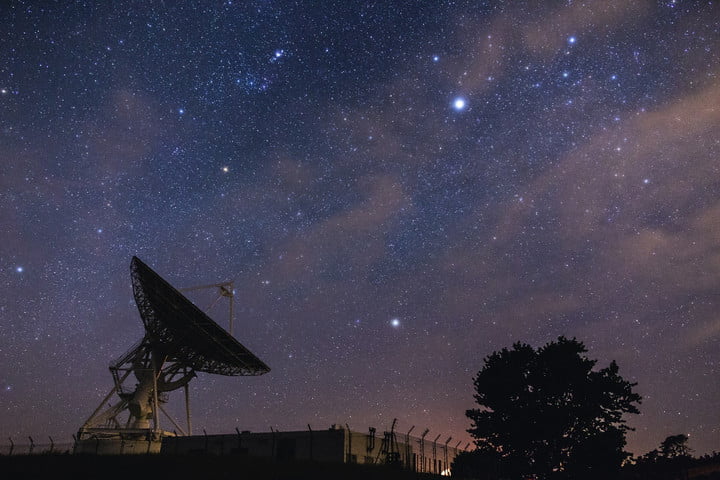 Spotting extraterrestrial life isn't easy. Unless aliens show up hovering above major landmarks like they do in Independence Day, finding them depends on first finding other planets hypothetically capable of maintaining life, and then exploring them in more detail. Hector Socas-Navarro at Spain's Canary Islands Institute of Astrophysics in Spain has another idea, however — and it's all about searching for space satellites.
"The main problem in the search for extraterrestrial intelligence is that we don't know what to look for," Socas-Navarro told Digital Trends. "Scientists are very interested in 'technomarkers,' things that we could detect in other planets that would reveal the presence of a technological civilization."
As he points out, this is a tough ask. Previous attempts to find "technomarkers" have focused either on technology that would be available to only the most advanced civilizations (think antimatter-based interstellar propulsion!) or ones which are virtually undetectable to us (such as global warming on other planets). Socas-Navarro's approach aims to detect civilizations that are similar to ours, with the same technology that we have. It involves looking for satellites in geosynchronous orbit, forming something called the Clarke belt, a thin belt with a very precise diameter that is optimal for broadcast and relay communications satellites.
"Under certain conditions, a highly populated Clarke belt would be detectable in planets around other stars with our current telescopes," Socas-Navarro continued. "Conversely, our own Clarke belt might at some point in the future be detectable from nearby stars. In the last decades, it has been growing at an exponential rate. If this rate continues, in the year 2200 we would be detectable by telescopes like our own. This is something that should be considered in the currently ongoing debate on whether humanity should send signals out into space."
NASA Receives Response From A Spacecraft 13 Billion Miles Away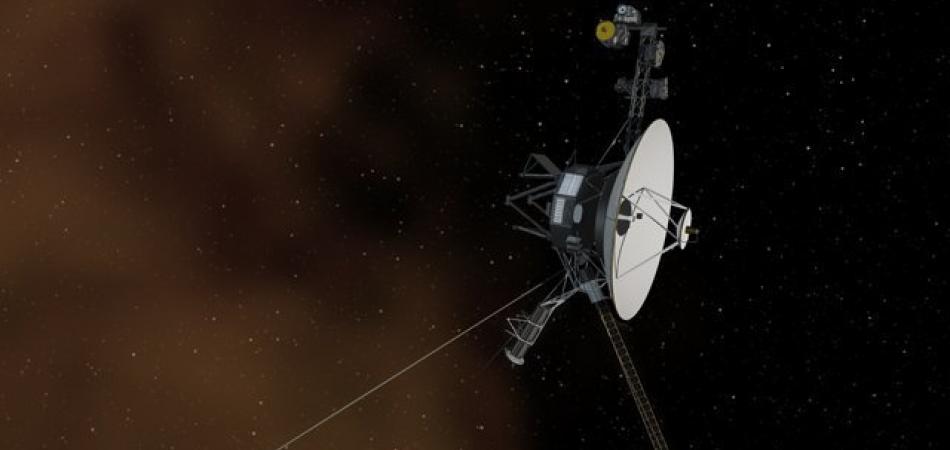 Things have got very exciting after NASA received a response from the void. The Voyager 1 spacecraft of NASA fired its thrusters up after being inactive for 37 years. The unsuspected triumph means that Voyager 1 is once again able to communicate from more than 13 billion miles away, with Earth.
Voyager 1 is the fastest and farthest away spacecraft, and it has been the only object made by humans in interstellar space. The Voyager is capable of traveling at over 35,000 miles per hour, and this means that it travels around 900,000 miles further away from Earth each day. This is about the same as 36 times the circumference of Earth.
Voyager 1 crossed over the edge of the heliosphere, which is called heliopause and in doing, so it went into the space between the stars, a region where no other spacecraft has traveled before.
The team behind the Voyager came up with a solution that was somewhat unusual, and this was to try and give the job or orientation to thrusters that had remained unused for 37 years. The chief engineer said that the team had looked into data that was decades old and taken a good look at the software that had been coded in an assembler language that was out-dated, in order to safely test the thrusters.

Four of the thrusters were fired up by engineers, and they waited for test results to travel space, something which took 19 hours and 35 minutes to get to the antenna of the Deep Space Network of NASA in California. Much to the amazement of the engineers the test was a success. The team from Pasadena in California can now use four backup thrusters that have been sleeping since 1980.
The team got more and more excited with each of the milestone tests of the thrusters, and there was a mood of joy and incredulity when the team saw the thrusters start up as if it is was only yesterday they went to sleep. The team said that with the thrusters working they hoped to extend the life of Voyager 1 for another two or maybe three years.

It is thought that the thrusters test went so well that another similar test is going to be made on the TCM thrusters of Voyager 2. Voyager 2 is thought to be entering interstellar space in the next few years.
The Closest Star to Our Solar System Has Suffered an Insane Eruption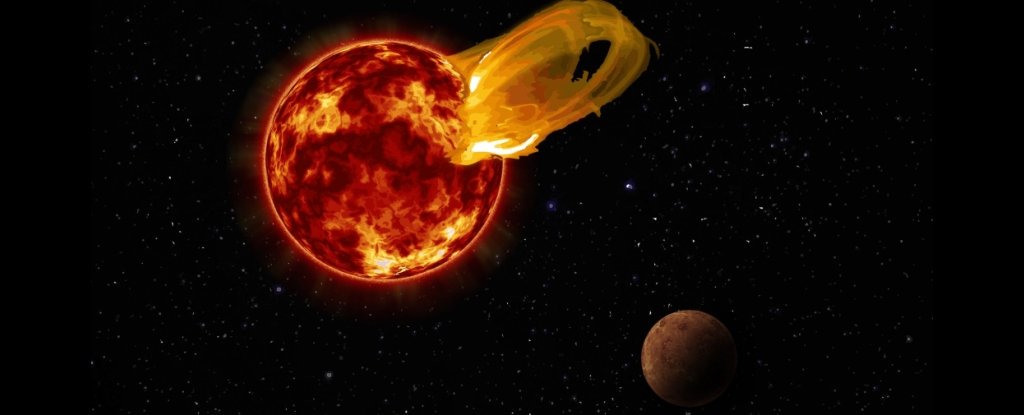 Our closest stellar neighbour, Proxima Centauri, knows how to belch 'em out. According to new research, in March of last year it erupted into an absolute beast of a stellar flare, 10 times brighter than the largest flares produced by our own Sun, even though it has only about one-eighth of the mass.
This puts a damper on the notion that the red dwarf is being orbited by a plethora of planets, as was determined by a team of researchers last year.
Based on a reanalysis of the same data, it now looks like there's no dust ring after all, as previously thought.
In November last year, researchers from the Institute of Astrophysics of Andalusia (IAA) in Spain announced that they'd detected a glow coming from Proxima Centauri.
They attributed this glow to a ring of dust, like the asteroid belt orbiting the Sun on the far side of Mars, or the Kuiper belt out past Pluto.
This, they believed, could indicate the presence of an entire planetary system orbiting outside the exoplanet Proxima b, which had been confirmed in 2016.
This is because dust and asteroid belts are leftover from the accretion disc of dust that swirls around a forming star, and which can result in the formation of planets.
According to a team of researchers led by Carnegie's Meredith MacGregor, this interpretation of the data now appears flawed.
The extra light detected by the IAA researchers, their new analysis suggests, wasn't reflected light from a dust ring, but the result of a massive solar flare.
So how did the two teams arrive at such different conclusions based on the same data?
Both teams looked at 10 hours of data captured by the Atacama Large Millimeter/submillimeter Array, a radio telescope comprising 66 antennas, taken from 21 January through 25 April 2017.
The IAA team based its finding on the average amount of light over those three months, including the light of the star and the flare together to result in the dust cloud interpretation.
MacGregor's team, on the other hand, did not average out the data, but analysed it as a function of observing time – resulting in a spike in the star's emission.
On 24 March, 2017, they found, the star erupted into an absolutely massive solar flare – 1,000 times brighter than the star's normal emissions, over a period of 10 seconds.
Overall, the event lasted less than two minutes.
We know Proxima Centauri has a great deal of flare activity, so this wouldn't be entirely out of character for the star. But it also lowers the chances for finding life on Proxima b, a rocky planet about 1.3 times the mass of Earth.
Because the star is so cool and dim, the planet has to orbit very close to the star in order to be within the habitable zone. This means that it's much more likely to get lashed by stellar flares, which could strip away its atmosphere, if it even had one to start with.
"It's likely that Proxima b was blasted by high energy radiation during this flare," MacGregor said.
"Over the billions of years since Proxima b formed, flares like this one could have evaporated any atmosphere or ocean and sterilised the surface, suggesting that habitability may involve more than just being the right distance from the host star to have liquid water."
That doesn't mean all hope is lost, however. There may still be planets orbiting Proxima Centauri that we can't see.
In fact, we can't even see Proxima b either. It was found back in 2015 using Doppler spectroscopy, which confirms planets based on the very small changes in light when a star moves towards or away from us, tugged by the gravitational pull of an orbiting body.
Because we can't see the planet directly, any other planets on the same orbital plane would likewise be invisible. But, so far, there has been no indication that there are any more planets, especially now that the dust cloud finding has been called into significant doubt.
"There is now no reason to think that there is a substantial amount of dust around Proxima Cen[tauri]," said co-author Alycia Weinberger of Carnegie.
"Nor is there any information yet that indicates the star has a rich planetary system like ours."
We'll just have to keep looking.
The team's paper has been published in The Astrophysical Journal Letters, and can be read in full on arXiv.
For The First Time Ever, Astronomers Have Observed a Black Hole Ejecting Matter Twice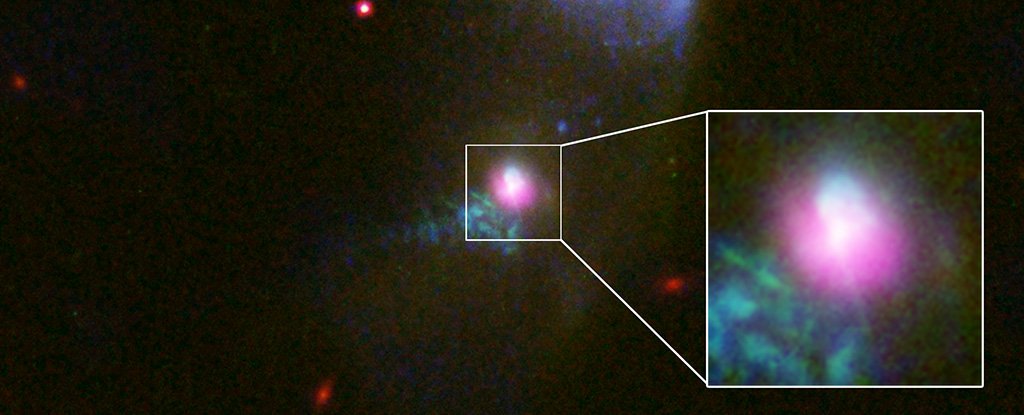 Black holes don't just sit there munching away constantly on the space around them. Eventually they run out of nearby matter and go quiet, lying in wait until a stray bit of gas passes by.
Then a black hole devours again, belching out a giant jet of particles. And now scientists have captured one doing so not once, but twice – the first time this has been observed.
The two burps, occurring within the span of 100,000 years, confirm that supermassive black holes go through cycles of hibernation and activity.
It's actually not as animalistic as all that, since black holes aren't living or sentient, but it's a decent-enough metaphor for the way black holes devour material, drawing it in with their tremendous gravity.
But even though we're used to thinking how nothing ever comes back out of a black hole, the curious thing is that they don't retain everything they capture.
When they consume matter such as gas or stars, they also generate a powerful outflow of high-energy particles from close to the event horizon, but not beyond the point of no return.
"Black holes are voracious eaters, but it also turns out they don't have very good table manners," said lead researcher Julie Comerford, an astronomer at the University of Colorado Boulder.
"We know a lot of examples of black holes with single burps emanating out, but we discovered a galaxy with a supermassive black hole that has not one but two burps."
The black hole in question is the supermassive beast at the centre of a galaxy called SDSS J1354+1327 or just J1354 for short. It's about 800 million light-years from Earth, and it showed up in Chandra data as a very bright point of X-ray emission – bright enough to be millions or even billions of times more massive than our Sun.
The team of researchers compared X-ray data from the Chandra X-ray observatory to visible-light images from the Hubble Space Telescope, and found that the black hole is surrounded by a thick cloud of dust and gas.
"We are seeing this object feast, burp, and nap, and then feast and burp once again, which theory had predicted," Comerford said. "Fortunately, we happened to observe this galaxy at a time when we could clearly see evidence for both events."
That evidence consists of two bubbles in the gas – one above and one below the black hole, expulsions particles following a meal. And they were able to gauge that the two bubbles had occurred at different times.
The southern bubble had expanded 30,000 light-years from the galactic centre, while the northern bubble had expanded just 3,000 light-years from the galactic centre. These are known as Fermi bubbles, and they are usually seen after a black hole feeding event.
From the movement speed of these bubbles, the team was able to work out they occurred roughly 100,000 years apart.
So what's the black hole eating that's giving it such epic indigestion? Another galaxy. A companion galaxy is connected to J1354 by streams of stars and gas, due to a collision between the two. It is clumps of material from this second galaxy that swirled towards the black hole and got eaten up.
"This galaxy really caught us off guard," said doctoral student Rebecca Nevin.
"We were able to show that the gas from the northern part of the galaxy was consistent with an advancing edge of a shock wave, and the gas from the south was consistent with an older outflow from the black hole."
The Milky Way also has Fermi bubbles following a feeding event by Sagittarius A*, the black hole in its centre. And, just as J1354's black hole fed, slept, then fed again, astronomers believe Sagittarius A* will wake to feed again too.
The research was presented at the 231st meeting of the American Astronomical Society, and has also been published in The Astrophysical Journal.