Astronomer and professional photographer Ralf Vandebergh took photographs of the unmanned device while moving 300 kilometers up. Little is known of this classified project, initiated by NASA and currently addressed by Boeing and the United States Department of Defense (DARPA).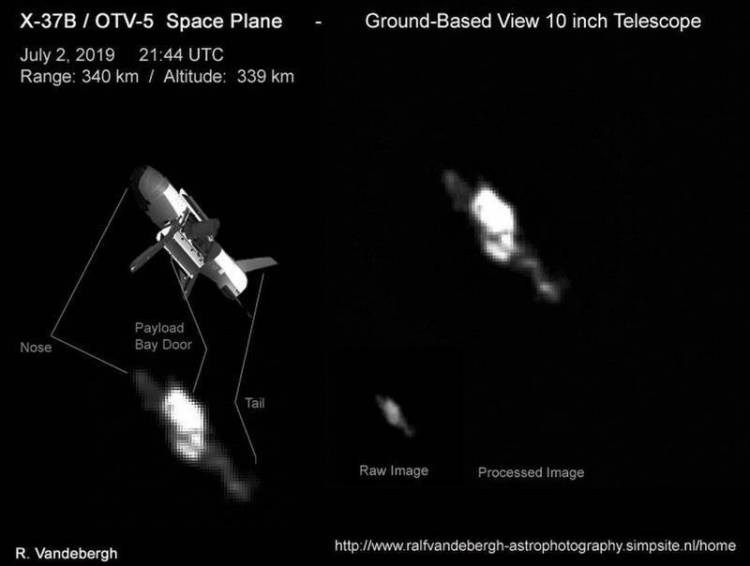 The raw and processed images released by the Dutch astronomer Ralf Vandebergh.
A Dutch astronomer specializing in satellite monitoring captured the first images of the mysterious spacecraft Boeing X-37B, which is believed to hold the future of the US space program, orbiting the Earth.
Ralf Vandebergh, who is dedicated to taking pictures of planets and satellites from his base in Nijswiller, many of which have been used officially by NASA, published his find last week on his Twitter account.
There you can see the raw and processed image of the Boeing X-37B, an unmanned vehicle that would be testing systems for a new space shuttle, orbiting the earth at about 300 kilometers altitude on a mission called OTV-5 (Orbital Test Vehicle, or Orbital Test Vehicle).