Dr. Helen Sharman, who went to space 28 years ago, said it is undoubtedly that "all sorts of life forms" are alive in the universe – but perhaps "we simply cannot see them" as they are so different from us, from our humanity.
"Aliens exist, there are no two ways," Dr. Sharman told Observer magazine. "There are so many billions of stars out there in the universe that there must be many types of life forms.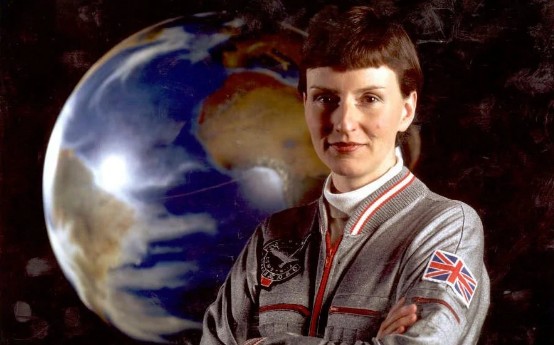 "Will they be like you and me, made of carbon and nitrogen? Maybe not. It is possible that they are right here right now and we simply cannot see them. " In 1991 Dr. Sharman became the first British astronaut in space, after hearing a request made on the radio by the British government, but only for astronaut applicants. Despite meeting the criteria, she almost decided not to apply for the program, but decided to try.
"Self-esteem and callous attitude changed my life," explained Sharman. "I ticked all the boxes, but I thought they wouldn't choose me, so I wouldn't have deluded myself that much. When I got home I realized that if I hadn't actually applied, they wouldn't have been able to choose me. "
Dr Sharman beat over 13,000 other competitors to earn a place in the Juno Project, which was partially designed to strengthen London-Moscow relations by sending a Briton to the Russian space station MIR. Her eight-day mission transformed the then 27-year-old into a national hero, yet according to Dr Sharman her achievement is sometimes forgotten. 
In 2013, the British space agency released statements describing Tim Peake – who traveled to the International Space Station in 2015 – as the UK's first official astronaut, apparently forgetting Sharman's journey into space.
Dr Sharman said: "When Tim Peake went into space, some people simply forgot about me. I never defined myself by gender and I still don't. People often describe me as the first woman in space, but in reality I was the first British person. "
Although 28 years have passed since Dr. Sharman went into space, she said she will never forget the view of Earth from the MIR space station.
"There is no greater beauty than looking at the Earth from above. I will never forget the first time I saw it. After takeoff we left the atmosphere and suddenly light filtered through the window. We were on the Pacific Ocean. The gloriously deep blue seas took my breath away. Looking at the Earth and then the stars, I thought how small we are. I believe that up there in space, there are billions of stars with as many planets, surely inhabited by extraterrestrial beings "- said the former English astronaut.