"Asbestos of the Sky" – The Aviation Industry's Darkest Coverup
The Facts:This article was written by Sayer Ji, founder of Greenmedinfo.com, and posted here with permission.
Reflect On:Are our airplanes really as safe and health as they are marketed to be?
The aviation industry hangs its hat on air travel being "the safest way to travel." The truth, however, is that it has harbored a dark secret since its inception: it's poisoning its passengers and crew due to deeply flawed aircraft design, de-prioritizing safety in favor of profit. 
In flight, every crew member and passenger relies on an air supply. The assumption, of course, is that this air is filtered if not fresh. Perhaps you have sensed (and promptly dismissed) that there may be quality control issues around cabin air. The problem goes further than that, however, and astoundingly, this is not by accident but by design.
What's more concerning is the fact that the industry has known about this completely preventable health hazard for at least 40 years, but no attempts have been made to filter this cocktail of hundreds of chemicals (including organophosphates in the same category as toxic nerve agents like Sarin) out of the cabin air before travelers are forced to breath them in. Nor has the root cause of the problem — unsafe aircraft design and the deprioritization of human safety — been effectively addressed.
A history of cabin air supply
Essentially, the problem comes from the need to supply the jet airliners with warm compressed air while flying at high altitudes.  In order to do so, all planes used by commercial airlines since 1963 inject the cabin with air directly from the compressors of their jet engines in what is known as 'bleed air.' In the 50's, engineers designed airplanes which pulled fresh air into the cabin, but this "modification" was deemed too costly by decision-makers at the time. As a result of poor design, every breath that the crew and passengers take today, consists of a 50/50 mix of recirculated cabin air and bleed air, the latter of which can contains a wide range of synthetic chemicals, such as tricresyl phosphate (TCP or TOCP), an organophosphate which is highly neurotoxic to humans. In fact, the World Health Organisation stated in 1990 that "Because of considerable variation among individuals in sensitivity to TOCP, it is not possible to establish a safe level of exposure" and "TOCP are therefore considered major hazards to human health."1

And so, with the exception of single aircraft — the new Boeing 787, where cabin air is taken directly from the atmosphere with electrically powered compressors — all flights today involve a high risk of exposure to these neurotoxic chemicals. When you consider there are about 100,000 flights a day (only 5% of which occur on "safe" Boeing 787's, with at least 1 in 100 flights experiencing a major 'fume event,' this amounts to the health endangerment of millions of daily passengers. Entire advocacy organizations exist which are dedicated to exposing the truth about the dangers of toxic airplane air, and pressuring the industry to initiate reform.
One such group Aerotoxic Association, discusses the bleed air problem in greater detail on its website:
"Bleed air comes from the compressor section of the jet engine, which has to be lubricated. Jet engines mostly have "wet seals" to keep the oil and air apart, which cannot be 100% effective. Furthermore these seals, like any mechanical component, slowly wear out and their effectiveness gradually declines. This wear can occur more rapidly when the engine is working hard, such as climbing under full throttle. They may also fail suddenly and will then let a significant amount of oil into the very hot compressed bleed air, resulting in fumes and/or smoke entering the cabin. This is known as a "fume event".

There are no filters in the bleed air supply to stop this happening.

Note that the oil used to lubricate jet engines is not based on petroleum hydrocarbons, as are lubricants for internal combustion engines used in motor cars, outboard motors, tractors etc. Jet engines operate at much higher temperatures and, therefore, use special synthetic chemicals as oil. They also contain organophosphate additives as antiwear agents and other aromatic hydrocarbons as antioxidants. Some of the oil gets partially decomposed, i.e. chemically altered ('pyrolysed') due to the high temperatures in the engine."
Watch the teaser for the new documentary Unflitered Breathed In – The Truth about Aerotoxic Syndrome:
Purchase access to the full film here [not an affiliate link]
A complex toxicological assault
Since at least 1977, with the first documented case of a C-130 Hercules navigator becoming incapacitated after breathing contaminated cabin air, the aviation industry's secret has remained hidden…
One thing that has worked in their favor is the common belief that the fatigue, malaise, and similar complaints experienced after a flight are caused by  "jet lag"; presumably solely a byproduct of 'disrupted circadian rhythms,' (medically referred to as desynchronosis) and not the 800lb gorilla of neurotoxic organophosphate exposures sitting next to every passenger on each flight.
This is not to say alterations in bodily rhythms and other 'natural' factors like cosmic radiation, dehydration, and the fact that the cabin is pressurized at between 6,000-8,000 feet (which keeps oxygen levels dangerously low), do not play a significant role. They certainly do. But the problem is that the chemical exposures are rarely if ever identified as a problem. When you also figure in the routine use of pesticides in planes, and the subsequent "toxic soup" of hydrocarbons and synthetic chemicals created, the toxicological synergy amplifies the exposure problem far beyond what would be expected if one focuses only on one chemical.
One can only imagine the cumulative role these exposures have had on the notoriously poor health of airline crew, as well. Clearly, there are highly practical justifications for the industry "cover-up," as the legal liability for the damage already done to the health and well-being of aircrew alone would be astronomical.
What are the symptoms of aerotoxicosis?
In October 2000, the truth started to emerge with the publication of a seminal study titled, "Aerotoxic Syndrome: Adverse health effects following exposure to jet oil mist during commercial flights," authored by Dr Harry Hoffman, Professor Chris Winder and Jean Christophe Balouet, Ph.D .  In the study, the researchers introduce aerotoxic syndrome as a newly identified occupational health condition. They focused on 10 case reports of airline crew who experienced a so-called "fume event," and subsequent health problems.
The following basic symptoms were identified following single or short term exposures:
"Blurred or tunnel vision, disorientation, memory impairment, shaking and tremors, nausea/vomiting, paresthesias, loss of balance and vertigo, seizures, loss of consciousness, headache, lightheadedness, dizziness, confusion and feeling intoxicated, breathing difficulties (shortness of breath, tightness in chest, respiratory failure), increased heart rate and palpitations, nystagmus, irritation (eyes, nose and upper airways)."
Symptoms from long term low level exposure or residual symptoms from short term exposures include:
"memory impairment, forgetfulness, lack of coordination, nausea/vomiting, diarrhoea, respiratory problems, chest pain, severe headaches, dizziness and feeling intoxicated, weakness and fatigue (leading to chronic fatigue), exhaustion, increased heart rate and palpitations, numbness (fingers, lips, limbs), hot flashes, joint pain, muscle weakness and pain, salivation, irritation (eyes, nose and upper airways), skin itching and rashes, skin blisters (on uncovered body parts), signs of immunosupression, hair loss, chemical sensitivity leading to acquired or multiple chemical sensitivity."
Clearly, if these symptoms are indeed caused by exposure to "bleed air," or exaggerated 'fume events,'  these chemicals have the ability to cause profound damage to the human body, particularly the nervous and immune systems.
A 40-Year Long Cover Up Now Exposed
Considering aircraft pilots are continually exposed to jet engine chemicals that can even be found in their blood, the industry lacks any reasonable justification for continuing to ignore the problem. Compromising the neurological fitness of pilots should be taken as seriously as a mechanical defect in the plane. Pilots, after all, are essential to keeping the plane safely in the air.  
And significant exposures are not a rare occurrence. A 2007 report by the UK Committee on Toxicity of Chemicals in Food, Consumer Products and the Environment (COT) accepts that fume events occur on 1 flight in 100.  The Aerotoxic Association offers a qualification of this statistic, indicating the problem is likely even worse:  "However, on some aircraft types crews report that they experience fumes to some degree on every flight and as the definition of "fume event" is not agreed upon, it makes it impossible to give a true figure."
Under-reporting is epidemic, due to the fact that modern jet aircraft have no chemical sensors installed, and only visible smoke is officially reported in the flight log. Technically, the noses of aircrew are the only detectors being used, and background levels of contamination may not be detectable by smell at all. Likely the most toxic of the hundreds of chemicals present in the bleed air, the organophosphate TCOP, in fact, is odorless. It's a sad fact, but a U.S. Attorney Alisa Brodkowitz and aerotoxic syndrome expert once correctly opined:
"…the only thing filtering this toxic soup out of the cabin are the lungs of the passenger and crew."
60-minutes obtained an internal memo from the Boeing aircraft company dated 2007 [watch minute 13:00 of the 60 minutes episode below]. It's all about toxic air. Excerpts from the report written by a frustrated senior Boeing inspector reveal a well recognized problem within the company:
"Some of the events have been significant, in that the crew reported blue smoke with defined waves in smoke."

"Who knows what the by-products are in hot synthetic turbine oil? The data sheet has warnings about breathing the fumes."
60 minutes describes the most startling passage, which "ends on a chilling note. That lives need to be lost before Boeing will act.":
That tombstone, unfortunately, already exists.  Richard Westgate, British Airlines pilot, died at 43 after constantly being exposed to fume events. Doubtlessly, many other aircrew and passengers have suffered a similar fate.
Want Things To Change? It's Up To You and Me
As we mentioned above, the only exception is Boeing's new 787, a long haul aircraft serving non-stop, inter-continental travel, with few exceptions. [see list of routes] [another website that keeps track of routes] Not surprisingly, Boeing does not feature the "clean air" design of these planes in its marketing copy. Bringing attention to this feature would also bring attention to the widespread problem, which all of its other aircraft participate in.  Despite this, advocacy organizations have publicly congratulated Boeing on its decision to create a non-toxic alternative. For instance, in 2014, The Global Cabin Air Quality Executive (GCAQE) which represents more than 800,000 airline staff and consumers, put out a press release titled, "Only The Boeing 787 Provides Passengers And Crews With Clean Breathing Air."
The development and existence of the Boeing 787 represents a tacit acknowledgment of the industry wide problem discussed in this article, and is a  wonderful step towards a permanent solution. But the vast majority of planes are still in the technological dark ages, with awareness of the extent of the problem and danger only starting to trickle into consciousness.
It will be consumers and non-governmental advocacy organizations that will force the industry and its regulators to make this issue a priority. If only one airline in this country made the step of addressing the problem, it would see huge support by an increasingly educated consumer base [that's you and who you share this article with!]
Short of redesigning existing aircraft, the following solutions, offered by the Aerotoxic Association, could also be implemented:
As bleed air is not presently filtered, installation of bleed air filtration systems would eliminate the problem, although a technically efficient system does not yet seem to have been developed.

A less toxic oil formulation could lead to significant improvement. The French oil company NYCO is continuously developing such oils.

Chemical sensors to detect contaminated air in the bleed air supplies – instead of human noses – would alert pilots to problems, allowing prompt preventive action.
As discussed in the conclusion of the seminal paper on aerotoxic syndrome referenced above, the aviation industry is reluctant to acknowledge the problem and reform:
"It has become apparent that the primary safety consideration of the airlines is to keep airplanes flying – the safety of workers appears to have a very low priority to operational safety. Further, the regulatory agency involved in aviation safety (the Civil Aviation Safety Authority) admitted in evidence to the Senate Aviation Inquiry that its area of responsibility is airplane safety, not occupational health and safety.
Monitoring studies conducted by aircraft manufacturers and the airlines have failed to detect any major contaminants, although to date most monitoring studies have used inappropriate sampling techniques (such as air collection of poorly volatile contaminants) or inadequate methodologies (such as sample collection time, sample volume, storage of samples, not taking account of altitude). No monitoring has been conducted during a leak incident

Attempts by airlines to address this problem through design, maintenance and operational improvements and through staff support and medical care have not been successful, and in the main, continue to be reactive and piecemeal. Obviously, in some cases, options such as improving engine design are not within the sphere of activity of the operators. The efficacy of recent modifications to the aircraft remains unknown, and leaks are still occurring, albeit at a reduced rate.

An admission was grudgingly made by one airline in 1998 that adverse exposures had been occurring, and that such exposures might cause irritation and transient effects. However, the development of long term symptoms is vigorously denied.

Civil aviation regulations clearly state that "the ventilation system must be designed to provide a sufficient amount of uncontaminated air to enable the crew members to perform their duties without undue discomfort or fatigue and to provide reasonable passenger comfort." The admission that irritation and transient symptoms can occur demonstrates non-compliance with the above rules.

Further, the adversarial and acrimonious manner in which some airlines have pursued workers compensation cases brought by staff with aerotoxic syndrome indicates a confrontational approach which is unlikely to be beneficial to all parties in the long term."
The good news is the internet, social media, and consumer-driven platforms like ours have demonstrated how we can all engage the system to change the world. Join our online movement by subscribing to our newsletter if you haven't already. 
First, watch the new documentary on aerotoxic syndrome: UNFILTERED BREATHED IN – The Truth about Aerotoxic Syndrome.
Second, if you are a Facebook user, join the group Angel Fleet, which has almost 9,000 members discussing the problem, and working on solutions together.
Third, get yourself a mask with the capability to greatly mitigate exposures in the case of a leak or "fume event." This is a relatively affordable one with a charcoal filter that we are presently investigating directly from the Aerotoxic Association website. [not an affiliate link] They will ship to the United States; you can caculate the cost when you put it in your basket.
[Note: we have not yet had the opportunity to extensively evaluate the different masks on the market, but will be following up with a research report once we get better inform you. This will also include strategies to mitigate toxicity].
Four, please share this article help spread the word and change the world with us together.
Additional References:
1Tricresyl Phosphate Environmental Health Criteria A110. International Programme On Chemical Safety (IPCS) WHO Geneva 1990
Additional Resources:
Downloadable information for your health care provider funded by the FAA:
Sayer Ji is founder of Greenmedinfo.com, a reviewer at the International Journal of Human Nutrition and Functional Medicine, Co-founder and CEO of Systome Biomed, Vice Chairman of the Board of the National Health Federation, Steering Committee Member of the Global Non-GMO Foundation.
If you want to learn more from Greenmedinfo, sign up for their newsletter here.
New Malthusianism and the dynasties of misanthropes
Many media outlets related to the coronavirus epidemic and the role of Bill Gates in the distribution of vaccines linked his activities with Malthusianism, an ideology aimed at reducing the world's population. Although there is often a conspiracy thesis in the allegations, there are obvious facts that are easy to find in open sources.
However, the issue is more complex, and the problem is not only in the work of certain influence groups, whose members are well-known politicians of world scale.
It is enough to familiarize yourself with the secret NSA memorandum NSSM200, which was prepared by Henry Kissinger and adopted on December 10, 1974. The White House declassified it in 1989. It was entitled "The Consequences of World Population Growth for US Security and Interests Abroad."
It was noted there that it is necessary to adjust the population growth of the Earth to 6 billion by the middle of the 21st century and to control the marginal growth at a level of no more than 8 billion.
Specific countries were identified that were "guilty" of overpopulation – India, Bangladesh, Pakistan, Nigeria, Mexico, Indonesia, Brazil, the Philippines, Thailand, Egypt, Turkey, Ethiopia and Colombia. It was also noted that the US should use agencies such as the United Nations Population Fund, which worked to reduce the population of 80 countries, more often. It was proposed to launch family planning programs, as well as reduce the ability of the population to fertility through educational programs, so that parents have an incentive to not have children.
In other words, to brainwash at the level of individual countries and regions. At the same time, paragraph 37 argued that there is a different point of view on population issues, which considers that the situation is much more serious and urgent measures are required to avoid a demographic catastrophe.
In terms of population reduction, such funds as the Pathfinder Fund, the International Planned Parenthood Foundation, and the Population Council were already listed, and in addition to current programs, various experiments were planned to help reduce US costs.
Bill Gates Jr. and Bill Gates Sr. are affiliated with hundreds of foundations and research organizations, and influence political decisions in many states.
This may turn out to be news to many, but Bill Gates' father was the head of the Planned Parenthood, as Bill Gates himself said in a television interview. Information on this is available in open sources. After Donald Trump came to the presidency, this organization ceased to receive funds from the US state budget, but subsidies from private funds continue to flow.
By the way, in addition to vaccines, Gates was seen in other experimental programs related to biotechnology, in particular, Zika virus, which is believed to be a risk, especially for pregnant women.
Zika virus is transmitted through mosquitoes Aedes aegypti. These mosquitoes are notable for being the genetic engineering product of a British biotech company called Oxitec. Aedes aegypti, according to test results, is struggling with the spread of dengue, yellow fever, chikungunya, Zika virus.
Oxford Insect Technologies and the British biotech company have developed genetically modified mosquitoes with the money from the Bill Gates Foundation. The first open trials of transgenic mosquitoes of the Aedes aegypti species took place in the Caribbean, on Grand Cayman Island in the fall of 2009. Then they multiplied, mutated and, as expected, became carriers of Zika virus. In this case, artificial intervention to organize the epidemic is obvious.
If we talk about a coherent international policy, then the United Nations Population Fund (UNFPA) and the United Nations Development Program (UNDP) deal with issues of birth and population at the UN. In fact, they are leading the strategy of a new Malthusianism – that is, birth control in the world through sterilization of women and abortion.
It is interesting that within the UN there are the same traditions associated with the practice of abortion and sterilization that are passed down from generation to generation.
For example, in 2001, Alexander Zanger, Chairman of the International Family Planning Council, was appointed UNFPA Goodwill Ambassador. As a representative and champion of birth control, Zanger in 1995 was named "one of the 100 most influential people on the planet at all times." Meanwhile, Alexander Zanger is the grandson of sexual educator and feminist Margaret Zanger, who founded the American Birth Control League in 1921, and then the National Committee for the Legalization of Birth Control in 1929.
Alexander Zanger continues the work of his grandmother and is the chairman of the International Planned Parenthood Council.
Margaret Zanger owned the idea of ​​the widespread use of contraception and the practice of clinical abortion with state support. In addition, she was engaged in smuggling diaphragms in the United States and published obscene materials in the press, which repeatedly violated the federal laws of this country.
In 1923, Sanger founded the Clinical Research Bureau, using a loophole in law. The bureau became the first legal birth control clinic in the United States and was fully staffed by female doctors and social workers. The clinic received funding from the Rockefeller family (another lover of global control) who anonymously supported the Zanger case for ten years.
Margaret Zanger was ideologically anarchist and racist, believing that both birth control and eugenics propaganda "lead a race along the path of destroying the inferior." 1 Her proposals included strict immigration policies, the free use of birth control methods, every right on family planning for free-minded and compulsory segregation or sterilization for the mentally retarded.
In 1926, Sanger delivered a lecture on birth control for the Ku Klux Clan women's unit in Silver Lake, New Jersey, and later collaborated with similar racist groups in the United States.
However, her radical ideas concerned not only representatives of other peoples or persons with disabilities. In her book, Woman and the New Race, she wrote that "the most compassionate thing a large family can do for their baby is to kill him." 4 In another book, "The Axis of Civilization," she claimed that people in poor areas "who are of their animal nature breed like rabbits and could soon cross the borders of their regions or territories, and then infect the best elements of society with diseases and lower genes "should be subject to natural selection.
Although she is revered in the United States as one of the founders of the women's rights movement, a number of researchers rightly compared her ideas to the methods practiced in Nazi Germany.
From 1952 to 1959, Zanger was president of the International Federation of Family Planning (IFPS).
It should be noted that Zanger's ideas are popular not only in the USA, but also in many other countries. Her supporters include family planners as well as healthcare workers.
IPPF is headquartered in London, UK, and the organization was established in 1952.
The policy and strategy of the previously mentioned IFES suggests that "the basic human rights to reproductive freedom (the choice to refuse to have a baby through abortion, sterilization, contraception) should be accepted by everyone regardless of age, sexual orientation, financial status or location" (PPFG Bulletin, September 1992). IFES advocates same-sex marriage, supporting the development of freedom of sexual minorities, and introducing abortion drugs and contraception as a medicine.
Why the storm on Area 51 did not take place and what happened to those who still decided to try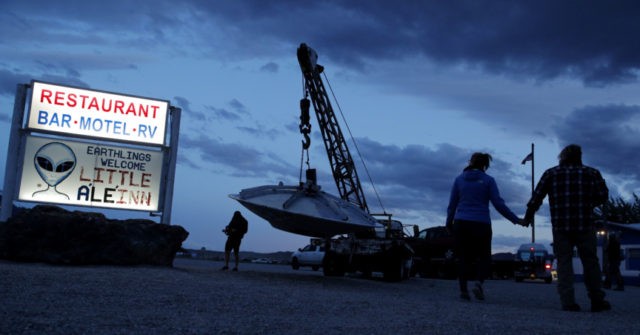 In Lincoln County (USA, Nevada, 140 kilometers from Las Vegas), near the towns of Heiko and Rachel (their total population is only 173 people) is one of the most secret places on Earth – the so-called "Area 51". Until 2013, this area was classified, no data could even be found on the Internet. In fact, the US military base is located there, where, according to many journalists, the study of alien life forms is being conducted.
At the end of 2019, more than 2 million Americans planned to launch an "storm on Area 51" to finally understand what the U.S. military had been hiding for so long. How did it all end?
How did it all start?
There are no detailed data on Area 51 in the public domain. According to analysts, previously there was a military base where experimental tests were carried out using aircraft. Repeatedly in these parts, eyewitnesses noticed unidentified flying objects. And so it was until 2013, when satellite images of the base did not appear in the public domain (they were subsequently deleted, but some of the images were preserved).
It was then that the base became "open", it was retrained into a training one. But many Americans do not believe this and claim that the main complex of "Area 51" is located underground. And the military base itself is just a cover from prying eyes.
You know that: it was in the area of ​​Area 51 that the top-secret SR-91 Aurora invisible aircraft was tested. According to eyewitnesses, visually it did not look like a familiar plane or a helicopter. It is possible that it was during the tests that they perceived it as a UFO, but the authorities did not provide any official comments on this subject. Since testing the SR-91 Aurora, the base has regularly increased in size.
Matty Roberts is an ordinary American who once jokingly posted a Facebook post to a humorous group, calling for an "Area 51 storm" to finally get evidence of aliens. This appeal, unexpectedly for everyone, was supported by more than 2 million Americans. And the date of the event was set on September 20, 2019. By the way, both Matty and the administration of the group where the post was originally posted, subsequently disowned this undertaking (and even deleted the post).
Subsequently, a new group was created dedicated to the storming of the closed territory, where it was already seriously proposed to "free the aliens." Information about the event took on a viral distribution, which was even a concern for US Air Force leaders.
Preparing for the storm and the reaction of the authorities
"Preparation" for the storming began on September 16th. At the same time, Heiko and Rachel became a refuge for all those who planned to visit Site 51. Almost a week earlier, the desert villages turned into a kind of center for the "alien festival". Already on September 17, more than 70 people came there as tourists.
Authorities were worried about the intention to conduct a "storm", arguing that the military had the right to use weapons against those who attempted to enter the restricted area under the Air Force's security. And a week before September 20, an additional perimeter with barbed wire and additional spotlights appeared around the base. The entire military base was transferred to enhanced security.
As early as September 17, some eyewitnesses attempted to break into the fence of Area 51. Govert Sweep and Tees Granzier were caught by the US military for trying to dig under the perimeter of the guarded facility. As a result, they were sent to court with the confiscation of all available equipment (worth about 10 thousand dollars).
Starting on September 18, the so-called "meme festival" began in Heiko. About 2 thousand people visited him. For the most part, they just listened to music, drank alcohol, danced. The media claimed that none of those present was preparing for a real storm on Area 51, and everything that happened was more like a huge open-air disco.
Storm Area 51
On September 20, at 16:45 local time, a storming was planned. About 80 people came close to the gates of Site 51. They were not aggressive, mainly took pictures against the backdrop of a military facility or talked with officers standing at the checkpoint.
All this was more like festivities. They even brought a huge flying saucer mockup, not to mention hundreds of "alien" inflatable dolls.
Eyewitnesses say that all this was prepared by those who planned to carry out the "storm". But the participants claim that many of the decorations were installed by the military themselves. Allegedly, in this way they tried to translate the whole event as a joke, to weaken the aggressive mood of the "attack aircraft". Who is right – now it's not possible to find out.
But as a result of the storming was recognized as one that did not take place. Of the majority of those present, no one came close to the checkpoint, since a fine of $ 1,000 was imposed for this with confiscation of property. The military did not use weapons, but they did not even allow anyone to approach the checkpoint. It is not known exactly how many military personnel were in Area 51 at that moment, but obviously ten times more than the "attack aircraft".
But several incidents nevertheless happened (according to the news bulletins):
One of the women present tried to climb under a barbed wire fence. In addition to the many scratches she received, she was subsequently fined 1 thousand dollars.
One of the men urinated on a barbed wire fence. He was also handed over to the local sheriff to draw up an offense report.
To all the rest, the military were as loyal as possible. Theoretically, almost everyone could have been arrested for being in a public place while intoxicated. But the officers preferred simply to "talk" with the "stormtroopers", without using either force or weapons.
What happened to those who decided to storm?
The most "affected" by the Govert Sweep event. According to a court decision, he was arrested for 10 days, adding to the penalty of a fine of 2 thousand dollars (for attempting to illegally enter a closed facility and for parking in the wrong place for this). Everyone else who tried to get into the base received fines of up to $ 1,000. There were no injuries after September 20, 2019. In total, the storming, which was originally considered a joke, was supported by more than 2 million Americans. The event has become so widespread that in 2020 the "festival" is planned to be held again. Heiko and Rachel hope so: villages can soon turn into a popular tourist destination
The Nuremberg Code and the ethics against the upcoming forceful vaccinochipization
Vaccination / chipization is moving by leaps and bounds and people around the world are already starting to think about how to avoid this miraculous manipulation. Of course, no one knows the laws, but in different countries the laws are also different, however, there is a universal law. It is called the Nuremberg Code.
The Nuremberg Code is an international document regulating the principles of conducting medical experiments and procedures on people. The Code was developed and adopted after the Nuremberg trial of doctors in 1947, as a result of which many, many citizens were sent to the gallows, in particular for the forcible administration of different vaccines to people. The code has only ten points and it reads:
1. The absolutely necessary condition for conducting an experiment on a person is the voluntary consent of the latter.
2. The experiment should bring positive results to the society, unattainable by other methods or research methods; it should not be random, essentially non-binding in nature.
3. The experiment should be based on data obtained in laboratory studies on animals, knowledge of the history of the development of this disease or other studied problems. Its holding should be organized in such a way that the expected results justify the fact of its holding.
4. When conducting an experiment, it is necessary to avoid all unnecessary physical and mental suffering and damage.
5.None of the experiments should be carried out if there is reason to assume the possibility of death or a disabling injury to the subject; an exception, perhaps, may be cases when research physicians act as subjects in carrying out their experiments.
6. The degree of risk associated with the experiment should never exceed the humanitarian importance of the problem that the experiment is aimed at
7. The experiment should be preceded by appropriate training, and its implementation should be provided with the equipment necessary to protect the subject from the slightest possibility of injury, disability or death.
8. The experiment should be carried out only by persons with scientific qualifications. At all stages of the experiment, those who conduct it or are engaged in it require maximum attention and professionalism.
9. During the experiment, the subject should be able to stop him if, in his opinion, his physical or mental state makes it impossible to continue the experiment.
10. During the experiment, the researcher responsible for carrying out the experiment should be prepared to terminate it at any stage if professional considerations, conscientiousness and caution in the judgments required of it, give reason to believe that the continuation of the experiment may lead to injury, disability or death test subject.
As American lawyers write, the key points are 1 and 6 – that is, the person involved in the vaccination must be capable to give consent; a person should be able to exercise freedom of choice, without the intervention of any element of force, deception, coercion, direct or hidden; the person must possess sufficient knowledge and understanding of the elements of the subject in question. The next universal legal document is called Article 6 of the 2005 UNESCO statement on bioethics and human rights. It is written there:
Article 6, section 1. Any preventive, diagnostic and therapeutic medical interventions should be carried out only with the prior, free and informed consent of the person concerned on the basis of adequate information. If necessary, consent must be expressed and can be revoked by the person concerned at any time and for any reason.

Article 6, section 3: In no case shall the collective agreement of the community or the consent of the community leader or other authority be a substitute for the informed consent of individuals.
Thus, any orders of a particular Parliament or a celebrated supreme leader on compulsory vaccination will violate Article 6 of the UNESCO statement on human rights and bioethics. Along the way, they violate the Nuremberg Code, in particular Article 1 and Article 6. It is still unknown how the authorities of different countries will try to circumvent these fundamental ethical documents.