"Asbestos of the Sky" – The Aviation Industry's Darkest Coverup
The Facts:This article was written by Sayer Ji, founder of Greenmedinfo.com, and posted here with permission.
Reflect On:Are our airplanes really as safe and health as they are marketed to be?
The aviation industry hangs its hat on air travel being "the safest way to travel." The truth, however, is that it has harbored a dark secret since its inception: it's poisoning its passengers and crew due to deeply flawed aircraft design, de-prioritizing safety in favor of profit. 
In flight, every crew member and passenger relies on an air supply. The assumption, of course, is that this air is filtered if not fresh. Perhaps you have sensed (and promptly dismissed) that there may be quality control issues around cabin air. The problem goes further than that, however, and astoundingly, this is not by accident but by design.
What's more concerning is the fact that the industry has known about this completely preventable health hazard for at least 40 years, but no attempts have been made to filter this cocktail of hundreds of chemicals (including organophosphates in the same category as toxic nerve agents like Sarin) out of the cabin air before travelers are forced to breath them in. Nor has the root cause of the problem — unsafe aircraft design and the deprioritization of human safety — been effectively addressed.
A history of cabin air supply
Essentially, the problem comes from the need to supply the jet airliners with warm compressed air while flying at high altitudes.  In order to do so, all planes used by commercial airlines since 1963 inject the cabin with air directly from the compressors of their jet engines in what is known as 'bleed air.' In the 50's, engineers designed airplanes which pulled fresh air into the cabin, but this "modification" was deemed too costly by decision-makers at the time. As a result of poor design, every breath that the crew and passengers take today, consists of a 50/50 mix of recirculated cabin air and bleed air, the latter of which can contains a wide range of synthetic chemicals, such as tricresyl phosphate (TCP or TOCP), an organophosphate which is highly neurotoxic to humans. In fact, the World Health Organisation stated in 1990 that "Because of considerable variation among individuals in sensitivity to TOCP, it is not possible to establish a safe level of exposure" and "TOCP are therefore considered major hazards to human health."1

And so, with the exception of single aircraft — the new Boeing 787, where cabin air is taken directly from the atmosphere with electrically powered compressors — all flights today involve a high risk of exposure to these neurotoxic chemicals. When you consider there are about 100,000 flights a day (only 5% of which occur on "safe" Boeing 787's, with at least 1 in 100 flights experiencing a major 'fume event,' this amounts to the health endangerment of millions of daily passengers. Entire advocacy organizations exist which are dedicated to exposing the truth about the dangers of toxic airplane air, and pressuring the industry to initiate reform.
One such group Aerotoxic Association, discusses the bleed air problem in greater detail on its website:
"Bleed air comes from the compressor section of the jet engine, which has to be lubricated. Jet engines mostly have "wet seals" to keep the oil and air apart, which cannot be 100% effective. Furthermore these seals, like any mechanical component, slowly wear out and their effectiveness gradually declines. This wear can occur more rapidly when the engine is working hard, such as climbing under full throttle. They may also fail suddenly and will then let a significant amount of oil into the very hot compressed bleed air, resulting in fumes and/or smoke entering the cabin. This is known as a "fume event".

There are no filters in the bleed air supply to stop this happening.

Note that the oil used to lubricate jet engines is not based on petroleum hydrocarbons, as are lubricants for internal combustion engines used in motor cars, outboard motors, tractors etc. Jet engines operate at much higher temperatures and, therefore, use special synthetic chemicals as oil. They also contain organophosphate additives as antiwear agents and other aromatic hydrocarbons as antioxidants. Some of the oil gets partially decomposed, i.e. chemically altered ('pyrolysed') due to the high temperatures in the engine."
Watch the teaser for the new documentary Unflitered Breathed In – The Truth about Aerotoxic Syndrome:
Purchase access to the full film here [not an affiliate link]
A complex toxicological assault
Since at least 1977, with the first documented case of a C-130 Hercules navigator becoming incapacitated after breathing contaminated cabin air, the aviation industry's secret has remained hidden…
One thing that has worked in their favor is the common belief that the fatigue, malaise, and similar complaints experienced after a flight are caused by  "jet lag"; presumably solely a byproduct of 'disrupted circadian rhythms,' (medically referred to as desynchronosis) and not the 800lb gorilla of neurotoxic organophosphate exposures sitting next to every passenger on each flight.
This is not to say alterations in bodily rhythms and other 'natural' factors like cosmic radiation, dehydration, and the fact that the cabin is pressurized at between 6,000-8,000 feet (which keeps oxygen levels dangerously low), do not play a significant role. They certainly do. But the problem is that the chemical exposures are rarely if ever identified as a problem. When you also figure in the routine use of pesticides in planes, and the subsequent "toxic soup" of hydrocarbons and synthetic chemicals created, the toxicological synergy amplifies the exposure problem far beyond what would be expected if one focuses only on one chemical.
One can only imagine the cumulative role these exposures have had on the notoriously poor health of airline crew, as well. Clearly, there are highly practical justifications for the industry "cover-up," as the legal liability for the damage already done to the health and well-being of aircrew alone would be astronomical.
What are the symptoms of aerotoxicosis?
In October 2000, the truth started to emerge with the publication of a seminal study titled, "Aerotoxic Syndrome: Adverse health effects following exposure to jet oil mist during commercial flights," authored by Dr Harry Hoffman, Professor Chris Winder and Jean Christophe Balouet, Ph.D .  In the study, the researchers introduce aerotoxic syndrome as a newly identified occupational health condition. They focused on 10 case reports of airline crew who experienced a so-called "fume event," and subsequent health problems.
The following basic symptoms were identified following single or short term exposures:
"Blurred or tunnel vision, disorientation, memory impairment, shaking and tremors, nausea/vomiting, paresthesias, loss of balance and vertigo, seizures, loss of consciousness, headache, lightheadedness, dizziness, confusion and feeling intoxicated, breathing difficulties (shortness of breath, tightness in chest, respiratory failure), increased heart rate and palpitations, nystagmus, irritation (eyes, nose and upper airways)."
Symptoms from long term low level exposure or residual symptoms from short term exposures include:
"memory impairment, forgetfulness, lack of coordination, nausea/vomiting, diarrhoea, respiratory problems, chest pain, severe headaches, dizziness and feeling intoxicated, weakness and fatigue (leading to chronic fatigue), exhaustion, increased heart rate and palpitations, numbness (fingers, lips, limbs), hot flashes, joint pain, muscle weakness and pain, salivation, irritation (eyes, nose and upper airways), skin itching and rashes, skin blisters (on uncovered body parts), signs of immunosupression, hair loss, chemical sensitivity leading to acquired or multiple chemical sensitivity."
Clearly, if these symptoms are indeed caused by exposure to "bleed air," or exaggerated 'fume events,'  these chemicals have the ability to cause profound damage to the human body, particularly the nervous and immune systems.
A 40-Year Long Cover Up Now Exposed
Considering aircraft pilots are continually exposed to jet engine chemicals that can even be found in their blood, the industry lacks any reasonable justification for continuing to ignore the problem. Compromising the neurological fitness of pilots should be taken as seriously as a mechanical defect in the plane. Pilots, after all, are essential to keeping the plane safely in the air.  
And significant exposures are not a rare occurrence. A 2007 report by the UK Committee on Toxicity of Chemicals in Food, Consumer Products and the Environment (COT) accepts that fume events occur on 1 flight in 100.  The Aerotoxic Association offers a qualification of this statistic, indicating the problem is likely even worse:  "However, on some aircraft types crews report that they experience fumes to some degree on every flight and as the definition of "fume event" is not agreed upon, it makes it impossible to give a true figure."
Under-reporting is epidemic, due to the fact that modern jet aircraft have no chemical sensors installed, and only visible smoke is officially reported in the flight log. Technically, the noses of aircrew are the only detectors being used, and background levels of contamination may not be detectable by smell at all. Likely the most toxic of the hundreds of chemicals present in the bleed air, the organophosphate TCOP, in fact, is odorless. It's a sad fact, but a U.S. Attorney Alisa Brodkowitz and aerotoxic syndrome expert once correctly opined:
"…the only thing filtering this toxic soup out of the cabin are the lungs of the passenger and crew."
60-minutes obtained an internal memo from the Boeing aircraft company dated 2007 [watch minute 13:00 of the 60 minutes episode below]. It's all about toxic air. Excerpts from the report written by a frustrated senior Boeing inspector reveal a well recognized problem within the company:
"Some of the events have been significant, in that the crew reported blue smoke with defined waves in smoke."

"Who knows what the by-products are in hot synthetic turbine oil? The data sheet has warnings about breathing the fumes."
60 minutes describes the most startling passage, which "ends on a chilling note. That lives need to be lost before Boeing will act.":
That tombstone, unfortunately, already exists.  Richard Westgate, British Airlines pilot, died at 43 after constantly being exposed to fume events. Doubtlessly, many other aircrew and passengers have suffered a similar fate.
Want Things To Change? It's Up To You and Me
As we mentioned above, the only exception is Boeing's new 787, a long haul aircraft serving non-stop, inter-continental travel, with few exceptions. [see list of routes] [another website that keeps track of routes] Not surprisingly, Boeing does not feature the "clean air" design of these planes in its marketing copy. Bringing attention to this feature would also bring attention to the widespread problem, which all of its other aircraft participate in.  Despite this, advocacy organizations have publicly congratulated Boeing on its decision to create a non-toxic alternative. For instance, in 2014, The Global Cabin Air Quality Executive (GCAQE) which represents more than 800,000 airline staff and consumers, put out a press release titled, "Only The Boeing 787 Provides Passengers And Crews With Clean Breathing Air."
The development and existence of the Boeing 787 represents a tacit acknowledgment of the industry wide problem discussed in this article, and is a  wonderful step towards a permanent solution. But the vast majority of planes are still in the technological dark ages, with awareness of the extent of the problem and danger only starting to trickle into consciousness.
It will be consumers and non-governmental advocacy organizations that will force the industry and its regulators to make this issue a priority. If only one airline in this country made the step of addressing the problem, it would see huge support by an increasingly educated consumer base [that's you and who you share this article with!]
Short of redesigning existing aircraft, the following solutions, offered by the Aerotoxic Association, could also be implemented:
As bleed air is not presently filtered, installation of bleed air filtration systems would eliminate the problem, although a technically efficient system does not yet seem to have been developed.

A less toxic oil formulation could lead to significant improvement. The French oil company NYCO is continuously developing such oils.

Chemical sensors to detect contaminated air in the bleed air supplies – instead of human noses – would alert pilots to problems, allowing prompt preventive action.
As discussed in the conclusion of the seminal paper on aerotoxic syndrome referenced above, the aviation industry is reluctant to acknowledge the problem and reform:
"It has become apparent that the primary safety consideration of the airlines is to keep airplanes flying – the safety of workers appears to have a very low priority to operational safety. Further, the regulatory agency involved in aviation safety (the Civil Aviation Safety Authority) admitted in evidence to the Senate Aviation Inquiry that its area of responsibility is airplane safety, not occupational health and safety.
Monitoring studies conducted by aircraft manufacturers and the airlines have failed to detect any major contaminants, although to date most monitoring studies have used inappropriate sampling techniques (such as air collection of poorly volatile contaminants) or inadequate methodologies (such as sample collection time, sample volume, storage of samples, not taking account of altitude). No monitoring has been conducted during a leak incident

Attempts by airlines to address this problem through design, maintenance and operational improvements and through staff support and medical care have not been successful, and in the main, continue to be reactive and piecemeal. Obviously, in some cases, options such as improving engine design are not within the sphere of activity of the operators. The efficacy of recent modifications to the aircraft remains unknown, and leaks are still occurring, albeit at a reduced rate.

An admission was grudgingly made by one airline in 1998 that adverse exposures had been occurring, and that such exposures might cause irritation and transient effects. However, the development of long term symptoms is vigorously denied.

Civil aviation regulations clearly state that "the ventilation system must be designed to provide a sufficient amount of uncontaminated air to enable the crew members to perform their duties without undue discomfort or fatigue and to provide reasonable passenger comfort." The admission that irritation and transient symptoms can occur demonstrates non-compliance with the above rules.

Further, the adversarial and acrimonious manner in which some airlines have pursued workers compensation cases brought by staff with aerotoxic syndrome indicates a confrontational approach which is unlikely to be beneficial to all parties in the long term."
The good news is the internet, social media, and consumer-driven platforms like ours have demonstrated how we can all engage the system to change the world. Join our online movement by subscribing to our newsletter if you haven't already. 
First, watch the new documentary on aerotoxic syndrome: UNFILTERED BREATHED IN – The Truth about Aerotoxic Syndrome.
Second, if you are a Facebook user, join the group Angel Fleet, which has almost 9,000 members discussing the problem, and working on solutions together.
Third, get yourself a mask with the capability to greatly mitigate exposures in the case of a leak or "fume event." This is a relatively affordable one with a charcoal filter that we are presently investigating directly from the Aerotoxic Association website. [not an affiliate link] They will ship to the United States; you can caculate the cost when you put it in your basket.
[Note: we have not yet had the opportunity to extensively evaluate the different masks on the market, but will be following up with a research report once we get better inform you. This will also include strategies to mitigate toxicity].
Four, please share this article help spread the word and change the world with us together.
Additional References:
1Tricresyl Phosphate Environmental Health Criteria A110. International Programme On Chemical Safety (IPCS) WHO Geneva 1990
Additional Resources:
Downloadable information for your health care provider funded by the FAA:
Sayer Ji is founder of Greenmedinfo.com, a reviewer at the International Journal of Human Nutrition and Functional Medicine, Co-founder and CEO of Systome Biomed, Vice Chairman of the Board of the National Health Federation, Steering Committee Member of the Global Non-GMO Foundation.
If you want to learn more from Greenmedinfo, sign up for their newsletter here.
Why are Spanish scientists working to create a chimera of man and ape in China?
The Internet is full of rumors. So, according to the leaked studies of Spanish scientists, as reported by El Pais, the world's first ape-human hybrid was created in a Chinese laboratory.
Lead author Juan Carlos Ispisua previously worked on pig and human embryos. The proposed research goal is to use animals to create organs for human transplantation. In the course of the work, scientists injected human stem cells into the monkey embryo, allowing the cells to create any kind of tissue within the embryo. But for ethical reasons, the Spanish authorities stopped the experiment before the animals began to get pregnant. For this reason, Spanish scientists were forced to conduct an experiment in China, since the country has a large infrastructure in transgenic scientific field – in other words,
The research project was led by biologist Juan Carlos Ispisua, who also runs a laboratory at the Salk Institute of California. The stated aim of the work is to figure out how to use animals to create organs for human transplantation.
Creation of chimeras ape man
Despite the fact that the word "chimera" sounds intimidating, their creation is relatively simple and not even scary. Scientists inject human embryonic stem cells into another species of embryo that is only a few days old. Ispisua has experience with this kind of research, as he previously tried to add human cells to pig embryos. As his research with pigs ran into obstacles, he turned to experiments on primate embryos.
During the creation of chimeras, scientists genetically engineer certain types of animal cells to be disabled so that human stem cells have a better chance of anchoring. This kind of research is prohibited in a number of countries, but in China, for example, there are no such laws.

It is important to understand that the human-ape hybrid in question has never been born. The fact is that mixed embryos do not progress after one to two weeks of growth in the laboratory. In a statement to El País, Estrella Nunez, biologist and administrator of the Catholic University of Murcia, said that mechanisms have been created to stop the progressive growth of the embryo.
The creation of the ape-man chimera, like other such experiments, has generated mixed reactions from the general public. For example, a number of ethical questions have been raised, such as the fear that human stem cells might somehow migrate into the brain of a monkey embryo. Dr. ngel Raya of the Barcelona Center for Regenerative Medicine told El Pais the following:
What happens if stem cells break out and form human neurons in the animal's brain? Will he have consciousness? What happens if these stem cells turn into sperm?
However, Nunez notes that human cells self-destruct if they enter the brain. In addition, there is an established agreed date for the destruction of all such chimeras – 14 days of pregnancy. This is necessary so that the embryo does not have time to develop the central nervous system.
The consequences of such studies
Nunez described her findings as "very promising," and said the study was pending peer review in a reputable scientific journal. At the moment, we are not aware of the full scope of the experiment, as the results have not yet been published.
Notably, this news came after Japan became the first country to approve experiments with human and animal embryos. The Japanese government intends to allow stem cell researchers to conduct experiments with the same goal – one day, create organs that could be transplanted into humans.

There is still debate over whether this is the best method. Pablo Ross, a UC Davis veterinarian who has worked on experiments on pig and human chimeras, doesn't believe it makes sense to grow human organs in monkey cells, for example.
"I've always thought there was no point in using primates for this. They are usually very small and take too long to develop, "he said in an interview with Big Think.
Ross believes that researchers may be looking for answers to more fundamental scientific questions, such as "evolutionary distance and interspecies barriers," since the creation of chimeras causes disgust in both the public and ethicists. Whether the research proves to be valid or productive, it still – at first glance – continues to push the boundaries of biological and genetic research.
Although China has already made a mistake with the scientist He Juankui, who edited the genes of two babies, the country's open laws generally allow for more daring experiments.
Scientists create meat from human cells. Its name is 'Ouroboros'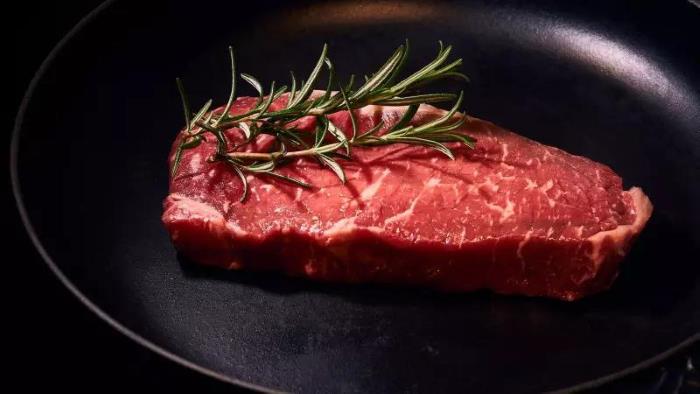 A group of American scientists and designers have created meat grown from human cells, according to Deezen.
The grown steak was named Ouroboros by scientists. This word denotes a snake biting its own tail and is an ancient symbol of eternity and the cyclical nature of life. The authors of the project themselves do not consider this method of manufacturing cannibalism.
In addition, the creators believe that such meat can be grown in eateries or right at home. To get a steak, you need to harvest your own cells from the inside of your cheek and then place them in expired blood serum. As a result, a piece of meat the size of one bite grows from the cells. The whole growing process takes three months.
The authors emphasize that the advantage of the study is the absence of harm to animals. A person gets all the same meat, but no one dies. The scientists used expired donated blood as a basis. If it had not been taken for development, then the doctors would have simply disposed of it.
McDonald's began testing a meatless burger last September. Restaurants in Germany, for example, have added vegetarian burgers to their menus. It is not yet known how many vegan items on the McDonald's menu will appear next year and in which countries they will be available. 
Earlier in November, it became known that the restaurant chain plans to launch its own vegan McPlant burger cutlet next year. So far, we are talking about a beef substitute, but in the future, vegan chicken may appear in the chain's restaurants. The project involves the manufacturer of artificial meat Beyond Meat.
World Economic Forum Project: "Resetting the Agenda for the Future: Destruction and Renewal in the Post-COVID World"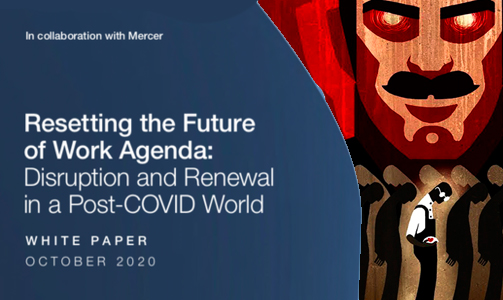 Nowadays, few people are interested in what is happening in the world in general – in fact. The era of free Internet has long passed and imperceptibly and even routinely – "Big Brother" put this once free space under complete control. The main streams of information are controlled by the leading media, TV and two monopolists "G" and "I".
Now we are witnessing a banal "carrot and stick" method, when the fundamental changes affecting the very near future of human society are hidden under the waves of fear of "terrible Covid" and wrapped in a white and fluffy, unobtrusively stupefying information field, and in the meantime we stand on the threshold of total lack of freedom.

We guess that hardly any of you have read the draft of the World Economic Forum (WEF): " Resetting the Agenda for the Future: Destruction and Renewal in the Post-COVID World», Which was published on October 2, 2020. This is our very present and the nearest future. After reading this report, the plot of Orwell's book 1984 comes to mind – which I consider to be a warning to all mankind, which is that if the course of history does not change, people around the world will lose their most human qualities, turn into soulless automata and will not even suspect about it.

Only this book by Orwell, in comparison with the WEF project, will seem like a children's fairy tale. The only problem is that this is not a fairy tale and not a fantasy on the topic, but a guide to action. The period allotted for implementation is ten years. These plans will be implemented by 2030 – the UN agenda for 2021-2030 should be completed by that time.
Great Reboot & Planned business measures in response to COVID-19:

1. Accelerate the digitization of work processes (eg, use of digital tools, video conferencing)
2. It is planned that about 83% of people will work remotely – ie. there will be no more interaction between colleagues – absolute social distancing, the separation of humanity from human contact.
3. It is planned to automate about 50% of all tasks – in other words, human participation will be significantly reduced, even when working remotely.
4.advanced training / retraining (for example, educational technology providers) – 42% of advanced training or training in new skills will be digitized, in other words, without contact with people – everything on a computer, using artificial intelligence (AI), algorithms.
5. Accelerating the introduction of advanced training / retraining programs – 35% of skills are planned to be "readjusted" – ie. it is planned to abandon the existing skills.
6.Accelerating ongoing organizational changes (eg restructuring) – 34% of existing organizational structures are planned to be "restructured" – or in other words, existing organizational structures will be declared obsolete to make room for new sets of organizational structures, digital structures that provide maximum control over all activities …
7.Reassign workers temporarily to other tasks – 30% of the workforce is expected to be affected. It also means a completely different pay scale – most likely unfit for living, which will make the planned "universal base wage" or "basic income" a reality – a wage that will allow you to barely make ends meet. This will put you completely dependent on a digital system that you have absolutely no control over.
8. Temporary workforce cuts are projected to affect 28% of the population. This is an additional unemployment rate in disguise, as "temporarily unemployed" will never return to full employment.
9. To permanently reduce the staff – 13% will be permanently reduced.
ten.Temporarily increase the labor force – 5% – there is no indication what type of labor force – probably unskilled labor, which sooner or later will also be replaced by automation, AI and robotization of jobs.
11. No specific measures have been implemented – 4% – does this mean that only 4% of jobs will remain untouched?
12. Continuously Increase Workforce – Just 1% is forecasted as a "constantly expanding workforce". This is not a joke, only 1%
The Great Reset also provides a credit scheme that will "forgive" all of your personal debt – subject to the transfer of all personal assets to an administrative body or agency – possibly the IMF.

This means that you do not own anything – and you will be "happy". Because everything you need will be provided to the extent that the system decides.

If human equality must be made impossible forever, if the higher ones, as we call them, want to keep their place forever, then the dominant state of mind must be controlled madness. ("1984" Orwell)
You will say "I will not agree to this!", And who will ask you? Are you asked now? Will the Constitution ensure your rights? Will the laws ensure your rights? Do they provide them now? Think about Elon Musk's global satellite system, think about 5 and 6G technologies, think about how to simply use it all to govern the new "digital world".
"In addition to the number of positive effects of giving employees the flexibility to work remotely, it also gives companies the opportunity to expand their employee base by looking outside of traditional sources — both geographically and demographically. Remote work removes physical boundaries that previously limited talent. reserve, and allows you to hire employees in different cities, countries. and continents. New ways of working open up new opportunities, allowing companies to find qualified employees around the world "- the problem is that there will no longer be an internal market for jobs and your job may be taken someone from "another country or another continent," simply because he is more skilled, or less demanding.
In the UK, 48% of telecommuters reported long and irregular working hours, and 60% said they had increased fatigue symptoms. Working at night, the inability to get rest after a working day, since the very concept of "working day" has disappeared.
"The impact of COVID-19 has led companies around the world to suddenly redefine the role of the office. The traditional goals of a company's dedicated space include fostering team interaction, creating a sense of community, performing certain types of work in which materials and equipment cannot be transferred, and providing a workplace for those who do not have the infrastructure at home or the ability to work effectively remotely. However, in the long run, offices may not be an important component for all employees. Facebook, for example, expects that half of its employees will work remotely in the future."
Teleworking increases the risk of isolation and mental health problems. In the US, 88% of workers said they were under moderate to severe stress during the pandemic, and more than two-thirds said it was the most stressful
period of their careers.
Brave New World or Digital Prison?
Employees working entirely remotely overlook the camaraderie and casual interactions of office life. The British Institute for Employment Research found that 33% of workers often feel isolated when working remotely.
What makes a person – a person, and human society – a society? Communication is live communication. Team relations are an important component of the formation of the whole society. If we deprive people of the opportunity for live communication in the process of work, we will break these ties, turning people not into society, but into separate, isolated citizens. At the same time, we will be able to fully control each "digital worker", depriving him of the opportunity to participate in the "collective opinion".
Social and human relationships are depleted. This has many advantages for the new "totalitarian" approach of the WEF to humanity – to control over humanity.
You had to live – and you lived, according to a habit that turned into instinct – with the knowledge that your every word is overheard and your every movement, until the light goes out, is watched. ( "1984" Orwell)
…and the living will envy the dead!