Army Remote Viewer Peers Into The Origins of Humanity To Find Out If Humans Were Created
IN BRIEF
The Facts: Joseph Mcmoneagle, one of the most successful Army-trained remote viewers, peered into the past to look into the possible origins of human history. He saw that we were created by intelligent beings in what he called a 'laboratory.'
Reflect On: Why is the mainstream story of human history still limited to Darwin's Theory of Evolution? Why have so many discoveries, like giants, and life on other planets, been completely concealed and brushed off as a conspiracy theory?
The true origins of human history remain a mystery, but that's not what mainstream academia would have us believe. Since Darwin, human evolution and 'the survival of the fittest' has been pushed on the population as some sort of scientific truth, despite the fact that it remains a theory with multiple loopholes and 'missing links.' If you question it, in some circumstances, you are almost considered a nut.
This continues to happen in many different fields of knowledge; when you question beliefs that have been ingrained for so long you get a harsh response, and in some cases, you're liable to be fined, put in jail or at the very least you receive tremendous amounts of hate and censorship.  What we don't hear about is the fact that there are several hundred scientists, if not several thousand, who have spoken up against the scientific validity of the theory of evolution.  I recently wrote an article about more than 500 scientistscoming together to reject Darwin's theory of evolution and explain why it's not really valid at all.
Our DNA Originated Somewhere Else
Even one of the founding fathers of DNA, Francis Crick, believed that human DNA must have originated from somewhere else in the galaxy, whereby "organisms were deliberately transmitted to earth by intelligent beings on another planet." You can read more about that here. I also recently wrote about a paper that was published by 33 scientists in the Progress in Biophysics and Molecular Biology Journal suggesting that the flourishing life during the Cambrian era (Cambrian Explosion) originated from the stars.
"With the rapidly increasing number of exoplanets that have been discovered in the habitable zones of long-lived red dwarf stars (Gillon et al., 2016), the prospects for genetic exchanges between life-bearing Earth-like planets cannot be ignored. " (The study)
There is a great little blurb from Cosmos Magazine, one of the few outlets who is talking about the study.
Serious inquiry into the origins of human history are not encouraged in the mainstream. Yet as we dig a little on what's being done, there is a lot to find out, with new theories and discoveries that seem to be popping up every single year.  Modern day education is hardly keeping up with this, and in fact continues to promulgate old theories and notions that have long been disproven. As a result, nobody beyond ardent self-motivated researchers are learning about new developments or have any knowledge of these viewpoints.
Opening Our Minds
The suppression of the discoveries of giant humanoid skeletons falls directly into this category, though the secrecy that wraps up the Smithsonian is a topic for another article. Suffice it to say that successful cover-ups of information are possible in part due to the phenomenon of 'cognitive dissonance', which speaks to the extreme discomfort that a piece of information that disrupts the worldview you grew up with can have on you. Many of us have and do experience this, including myself. In today's day and age, it's important to practice overcoming the discomfort to keep an open mind.
Consider entertaining new ideas without necessarily accepting them, just give them a chance to swirl in your mind a bit. With new information constantly emerging at a rapid pace in all fields, an open mind is what serves us best. If we stay closed and refuse to even look at or acknowledge evidence that contradicts what we believe, we will never advance towards actual truth, and simply be caught up in an agnostic state while never really getting to the bottom of the questions that are naturally on our mind.
The StarGate Program
The StarGate program was co-founded by Russell Targ (watch his banned TED talk about ESP here), Hal Puthoff, who is now a member of the 'To The Stars Academy' with Tom Delonge, and other notable names who have worked on Deep Black Budget programs within the U.S. government. They are currently spearheading an effort to let the American public know that UFOs are real and that there is sufficient evidence to suggest that, as Louis Elizondo says, "we are not alone, whatever that means."
The StarGate program investigated parapsychological phenomenon like remote viewing, telepathy, telekinesis, and clairvoyance. The program yielded high statistically significant results and was used multiple times for intelligence gathering purposes. A lot of interesting information came out of the literature that was declassified in 1995 after the program ran for more than two decades.
It was a complete mystery why the program was shut down: remote viewing, for example, which is the ability to describe the physical characteristics at a given location irrespective of distance, was found to be repeatable, even more than findings in the hard sciences, with a success rate of over 80 percent. Remote viewing was how the rings around Jupiter were actually discovered by Ingo Swann before NASA was able to measure them. You can read more about that here.
To summarize, over the years, the back-and-forth criticism of protocols, refinement of methods and successful replication of this type of remote viewing in independent laboratories has yielded considerable scientific evidence for the reality of the [remote viewing] phenomenon. Adding to the strength of these results was the discovery that a growing number of individuals could be found to demonstrate high-quality remote viewing, often to their own surprise. . . . The development of this capability at SRI has evolved to the point where visiting CIA personnel with no previous exposure to such concepts have performed well under controlled laboratory conditions." (source)
The Breadth Of Remote Viewing
There are examples in the literature, from remote viewers looking at classified Russian technology during the cold-war era, locating a lost spy plane in Africa and the prediction of future events. Yes, along with remote viewing comes the ability to view into the past, and view into the future. Obviously, this gets tricky, especially if we look at quantum physics, which works in tandem with parapsychology. In quantum physics, experiments have also shown how what happened in the past can change the future, and what happens in the future can change the past, on a quantum scale. You can read more about that here.
There were multiple people working within the Remote Viewing Program, which was conducted at Stanford Research Institute (SRI) in conjunction with multiple intelligence agencies, and one of them was Joseph Mcmoneagle. Many of these people, after decades in the program, continued on with their research and experimentation long after the program was declassified. Joseph was one of the most successful Army-trained remote viewers, and one of the original members of project Stargate. He was actually awarded the Legion of Merit for "producing crucial and vital intelligence unavailable from any other source" to the intelligence community.
The Origins Of Humanity
In 1983, McMoneagle worked with Robert A. Monroe, founder of the Monroe Institute in Faber, Virginia, which provided basic out-of-body orientation for many of the military remote viewers. There, he conducted a session seeking to discover the origin of humanity. As the late great author and researcher Jim Marrs points out in his best selling book Our Occulted History points out:
During the 129-minute session, he described a shoreline on what appeared to him to be a primitive Earth. He later estimated a time of about thirty million to fifty million years after the time of the dinosaurs. Cavorting on this shoreline was a large family of protohumans-hairy animals about four feet in height, walking upright and possessing eyes exhibiting a spark of intelligence despite a somewhat smaller cranial capacity. Two things surprised McMoneagle in this session. These creatures appeared to be aware of his psychic presence, and they did not originate at that location.
McMoneagle described his experience in his 1998 book, The Ultimate Time Machine:
This particular species of animal is put…specifically in that barrier place…called the meeting of the land and the sea…I also get the impression that they're…ah…they were put there. They mysteriously appeared. They are not descended from an earlier species, they were put there (by a) seed ship…no, that's not right. Keep wanting to say ship, but it's not a ship. I keep seeing a…myself…I keep seeing…oh, hell, for lack of a better word, let's call it a laboratory, where they are actually inventing these creatures. They are actually constructing animals from genes. Why would they be doing that? Can we do this yet…here and now? Like cutting up genes and then pasting them back together. You know, sort of like splicing plants…or grafting them, one to another…Interesting, it's like they are building eggs by injecting stuff into them with a mixture of DNA or gene parts of pieces.
He described these creatures as delicate-looking aquiline-featured humanoids, unclothed, in possession of a prehensile tail and large "doe-like" eyes. They seemed to be using some sort of light that McMoneagle had a hard time describing, but eventually described it as a "grow light."
Marrs got the impression that it was like someone tending to a garden, and planting seeds, but "there isn't any concern about the seeds after they are planted…It's simply like…well…put these seeds here and on to better and bigger business. No concern about backtracking and checking on the condition of the seeds. They can live or die, survive or perish." The session ended with him moving closer in time and perceiving these beings growing in size and ability, eventually becoming herding humans.
The surveillance of and interference with humanity is documented in the lore of almost all civilizations that have roamed the planet. Although some have called this mere 'interpretation,' it reminds me of people referring to the confirmation of spiritual and metaphysical realms as a result of quantum physics. It is simply labelled as an interpretation due to the fact that it upsets so many belief systems and long-held preconceived ideas.
The Takeaway
The story of human history has a lot of holes. From the UFO extraterrestrial phenomena to the discovery of strange skeletal remains, to the rejection of Darwinism all the way to the existence of intelligence ancient civilizations like Atlantis, and others that thrived possibly millions of years ago, we are like, as author Graham Hancock coined, a species with amnesia. But perhaps we are starting to remember. Perhaps our only two explanations are incorrect, or perhaps they're both correct, combined with other factors. The point is, what we've been told is not true, and the recognition of that fact will lead us on the path towards true discovery, and away from the concealment and manipulation of information and truth.
I'm not saying this is how humans are created, perhaps it is just some sort of glimpse into something much bigger that took place billions of years ago?
Labyrinth. Ancient Symbol Of Spiritual Development
From the ancient Minotaur myth to Wes Ball's Maze Runner … why are Labyrinths so powerful and comforting in confusing times?
For thousands of years, humans have been fascinated by mazes and Labyrinths: built them, told stories about them, created games and puzzles around them.
According to legend, the original Labyrinth was built by architect Daedalus and his son Icarusto to house the Minotaur, a creature with the body of a man and the head of a bull.
Earliest Labyrinths
The Labyrinth is one of the most famous sites in Greek mythology. For those who are unfamiliar, King Minos of Crete is said to have commanded the skillful craftsman Daedalus to build an elaborate maze to contain the half-man, half-bull monster called the Minotaur. When Minos's son Androgeus was murdered by the Athenians, Minos forced them to send seven of their sons and seven of their daughters to be sacrificed to the Minotaur every nine years. Eventually, the hero Theseus volunteered to be one of the fourteen, with the result that he killed the Minotaur with the help of Minos's daughter Ariadne. Since Theseus went on to become the King of Athens, the cultural supremacy of that city meant that his stories have remained some of the best-known of Greek culture as a whole.
Minotaur Labyrinth
With that said, it is interesting to note that the Labyrinth was a popular symbol for the Cretans as well. For proof, look no further than the fact that the Cretans are known to have issued coins with the Labyrinth rendered in gorgeous detail. Curiously, while the earliest examples could be either unicursal or multicursal, these visual representations leaned towards the former more and more over time, with the result that multicursal versions didn't make a return until hedge mazes managed to become popular in the Renaissance. Due to this, while "labyrinth" and "maze" tend to be used as synonyms for one another in conventional use, it is interesting to note that there are some specialists who define a "labyrinth" as being unicursal in nature and a "maze" as being multicursal in nature.
The path of spiritual enlightenment
In ancient cultures Labyrinths were crafted not to confused, but to send visitors on a spiritual journey.
Labyrinths are known as sacred gateways and have been found at the entrance of ancient sites around the world. Often located at the center of subtle 'earth energies' these temples enhance, balance, regenerate and confirm the unity with the cosmos. According to ancient beliefs the Labyrinth invites the intuition to come forth and it is kind of a meditative experience. It may symbolize a journey of self-discovery, a journey in to the center of the self and out again.
This is certainly evident in the mandalas of Tantric literature from India and, most notably, in the Rigveda (c. 1500 BCE) in which the various books progress along the same lines as a Labyrinth where one travels a spiritual path alone to eventually merge one's inner journey with the outer world. Even Carl Jung, famous Swiss psychiatrist and psychoanalyst  (1875-1961), saw the Labyrinth as a symbol of this reconciliation between the inner self and the external world.
Meaning of the Labyrinth is to symbolize a path of spiritual enlightenment
The ancient practice of walking a Labyrinth
Although numerous theories suggest that prehistoric Labyrinths served as traps for malevolent spirits or as defined paths for ritual dances, the meaning of the Labyrinth changed to symbolize a path of spiritual enlightenment.
In the Middle Ages, walking a cathedral labyrinth was a substitute for a pilgrimage to Jerusalem. Not everyone could make the long and arduous journey to the Holy Land, so walking a Labyrinth in a church was a devotional activity. Labyrinths were incorporated into the architecture of many churches in Europe.
Walking meditatively through the twists and turns of the labyrinth may help a practitioner process his/her twists and turns in the Labyrinth of life. The Labyrinth can also provide the opportunity to examine goals, assess talents and abilities, make decisions, and evaluate progress, both personally and professionally.
Moreover, there are those who see the Labyrinth as a huge concentration of power because of the way that the relevant paths are coiled round and round rather than running straight. Something that provides it with even more metaphysical weight. In any case, interested individuals have been known to use visual representations of the Labyrinth in various ways, with examples ranging from focusing upon its symbolic nature to pondering the path that runs through them over and over.
The Third Dimension of Fire
Elva Thompson, Contributor
Waking Times
"The thing that hath been, it is that which shall be; and that which is done is that which shall be done: and there is no new thing under the sun." ~Ecclesiastes 1:9 

What a bizarre and seductive reality we live in. A chaotic world of speed where survival is on overdrive. A surreal place where it's hard to tell truths from lies anymore. But…confusing and scary as it maybe, everything is cosmically in order. The Old Age ended on Dec 21st 2012 and there is a reset time while the new programme is installed for the next twenty six thousand years.
Spiritual science tells us that at the end of every Grand Cosmic Year all species on earth should evolve into a higher plane of consciousness, and this is known as the Shift of Ages. It would appear that the cosmic wifi has been hijacked.
The Hijacking of Humanity
Humanity's ascension frequency has been hijacked by the owners of this 3D construct, and our spiritual connection with nature has been severed. Even our physical interaction with each other has been intercepted…interfaced with AI, and replaced by the digital reality of the internet and social media. The meteoric rise of cell phones towers, gwen towers, smart everything and 5G full spectrum dominance is no accident. It's perfect timing for the controllers of the human farm. They don't want us to evolve out of their fractal, dualistic reality so they block the incoming cosmic information with electro – magnetic smog. They want to exploit us…keep sucking on our energy…in the same way that we don't want to give our wild life and farmed food animals any right to life.
As a result of our faulty thinking, we are being locked into an energetic electro-magnetic prison and ushered into a new age of slavery. To keep us in a closed mental loop, they have insinuated all kinds of distractions to occupy our attention, and keep us confused and fearful – religion, politics, staged terror events, pandemics etc…take your pick.
It is a time of doubt for many people.
So who is the spider that has trapped us in its sticky web of deceit and illusion?
The Hell Fire Club Re-Visited
"Hell is empty. All the devils are here." ~Shakespeare
It's no secret that a cabal of elite satanists control the world and all its governments. A bunch of hidden hands that operate like the mob. Their reality is one of excess, fabulous wealth and power, murder, bribery, blackmail, secret societies, occultism, paedophilia, satanism. In other words the Hell Fire Club of do what you want with total freedom to break any laws without recourse…. like past like present.
Controlling the Grid
"For the life of the flesh is in the blood; and I have given it to you upon the altar to make an atonement for your souls; for it is the blood that maketh an atonement for the soul." ~Leviticus 17v:11
The elite have always used terror, black magic and blood sacrifice as a means of controlling the frequency of the earth's icosahedral(water/emotional) grid. Their intent is to bathe all life on this plane in a fearful and violent energetic matrix that provides a medium for absolute control…a frequency where they can divide us and set us at each other's throat. Our predictable responses to their constant negative media programming makes it easy for them to stoke the passions of our animalistic reptile mind, and keep us locked into the low frequency state of animal instinctive drive. To maintain this base level of awareness they need the energy of 'terrified spiritual trauma' produced by constant war, and the destruction of innocent young souls. This 'blood trade' could be the reason why millions of children go missing every year.
Spiritual Science
Spiritual science teaches that our reality is energetically maintained by the terror and torture of blood sacrifice. Blood infused with fear whether human or animal, bird, fish or reptile is the glue that holds this world together. The Abrahamic religions: Christianity, Islam, Judaism, Hinduism and Luciferianism all advocate blood sacrifice because they are 'agent provocateurs' of the negative force that manages the karmic, spiritual revolving door of humanity..life after bloody life. ( see my article Life after Life)
The Karmic Wheel
"I lay no wood, Brahmin for fire on altars. Only within burneth the fire I kindle." ~Buddha

In contrast to the blood letting religions, Buddhism teaches compassion. The Buddha was against killing all beings without exception. He understood that all life is but One Life – and that our cruelties to living beings creates the karma that keeps the re-incarnation cycle rolling with energetic debt. A resonance pattern of return that waits like a psychic sledgehammer to smack us in the head, and blocks us evolving to a higher plane of existence.
If all life is One Life who are the animals?
Concepts Contrary to Our Programming

One of my mentors, Sir George Trevelyan often talked about sacred sympathy, the ability to intensify our imaginative thinking – to stretch our minds and entertain concepts contrary to our programming….
Sir George maintained along with Rudolph Steiner and other mystics that man is the symphony of the One Life – the Archetype containing all other life forms. In Gen 1 v26 we are told that heaven and earth, and its creatures were the first to be created – man appeared last in creation after all his instinctual, physical and spiritual aspects had been assembled.
What if every animal species is a specialised part of the human body? The ruminants: cattle, sheep, antelopes, deer, giraffes etc, can be seen as the digestive system externalised. The lion seems to be the chest in specialised development, the rhythmic system of heart and lungs. The eagle, representing the bird kingdom is seen as a metamorphosis of head and larynx. Snakes could be viewed as the guts, and fishes as recognized in astrology are the feet. The crustacea floating in the sea are like the floating organs in the blood such as kidneys, and it is well-known that blood and sea water are chemically practically identical. One only has to look at the development of the human embryo to realise we share features with other creatures, such as tails and gill-like structures.
It may be because of the dualistic nature of our reality, 'the parts' (the creatures) that make up the archetypal design of man are projected outside of Self and viewed as separate. Man as the microcosm reflects the macrocosm, and his bodily organs appear spread out through the living kingdoms of nature.
Rising Above Our Animal Nature
In the words of Sir George:
"Man is the symphony of the created world, and as such we need to rise above our animal qualities…qualities, which in their rightful place are noble and useful, but when manifesting in the human ego can be despicable. Scavenger hyena is an essential part of nature's pattern, but he is not fitting if manifesting as a human faculty." ~Operation Redemption

If we can imaginatively grasp the concept that animals are our greater body, we will realise that to become fully human we have to transmute and sublimate the (snake, wolf, rat, fox, etc) traits that exist within us.
Living Biological Computer Programme
The implications of this understanding are enormous and could well explain the suffering of human beings. If animals are aspects of self and we murder them by the billions every day, we are in reality attacking our own soul….heaping up a huge karmic debt that keeps us stuck in the re-incarnation cycle. Every time we intentionally hurt the creatures we are spiritually damaging ourselves, and when we eat their flesh we are cannibalizing our own essence.
Food for Thought
Years ago I watched a short video on you tube called Nature by Numbers. It was then I realised that all manifested life in this reality is based on fractal geometry: the Golden Rectangle, the Fibonacci spiral and phi , bodies equipped with programmed instructions and built-in desires that operate autonomously.
I have often pondered on the question…. If life is a biological computer programme what gives the living essence to the creatures and their ability to respond to love?
My conclusion is that the energy of our blocked multi dimensional awareness powers life in the natural world. This is the spiritual connection we feel with our pets, plants and nature as a whole. The illusion of separation is created by the dual nature of this dimension. There is only One Life and everything partakes of it…it is the power house of our Archetypal Idea…..
Until the next time we meet in digital reality stay aligned with life. Tread lightly on the earth and leave no foot print.
I recommend the video with the article. It gets to the point.
Here is the Nature by Numbers video:
About the Author
Elva Thompson was born in England in 1947 and moved to Rosebud Lakota reservation in 1987. She is the author of the Heartstar Series; Book One: The Key made of Air, and Book Two: The Gates to Pandemonia. Her other interests include organic gardening, ancient phonetic languages, sonic sound and their application in the healing arts. She is also a medical intuitive and teaches sonic re-patterning using sound, colour, and essential oils. Elva Thompson is on Amazon Author Central @ amazon.com/author/heartstar
Is belief in alien life a whole new religion ?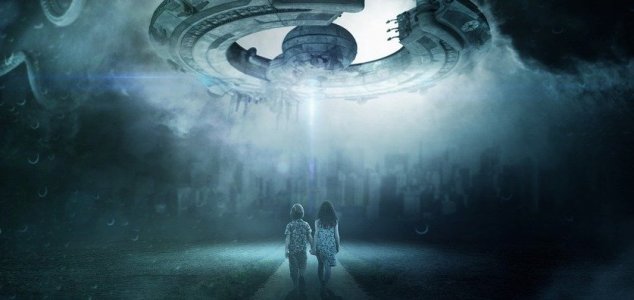 Image Credit: PD – Comfreak / Pixabay
Belief in intelligent alien life is on the increase.
In the United States, there are almost as many believers in intelligent alien life as there are believers in God.
Professor Diana Pasulka of the University of North Carolina has recently published a new book – American Cosmic – which delves in to the parallels between religion and belief in UFOs.
The notion that mankind is not alone in the universe she argues, is itself becoming more and more like a kind of religion – especially given that over 50 percent of Americans and more than 60 percent of young Americans believe in alien life, a figure very close to that of those who believe in God.
"One way we can make sense of this is by using a very old but functional definition of religion as simply the belief in nonhuman and supernatural intelligent beings that often descend from the sky," Pasulka told Vox.com's Sean Illing in a recent interview.
"There are many definitions of religion, but this one is pretty standard."
One way in which belief in God and belief in alien life differs, she argues, is that the idea that we are not alone in the universe is something shared (and often promoted) by prominent scientists.
"Here we have people who are actual scientists, like Ellen Stofan, the former chief scientist at NASA, who are willing to go on TV and basically make announcements like, 'We are going to find extraterrestrial life'," said Pasulka.
"She says we're going to find life, we're going to find habitable planets and things like that."
"So that gives this type of religiosity a far more powerful bite than the traditional religions, which are based on faith in things unseen and unprovable."
Source: Vox.com