'Ariel School' Alien Sighting: 20 years later
Two decades ago something strange occurred in a remote elementary school in Ruwa, Zimbabwe.  Sixty two curious and frightened schoolchildren witnessed a silver object descend from the sky, onto the furthest part of the schoolyard. To their terror, a small humanoid creature appeared on top of the craft then quickly made its way around the weed-entangled area of the lot. Some of the kids ran in horror while others stood transfixed at the strangely events unfolding before their eyes.
That's when Cynthia Hind, a South African MUFON field investigator got the call. She quickly pieced the incredible story to some strange events that began just a few days prior. Hind had written an article titled 'UFO flap in Zimbabwe: Case No 95.' In it, she begins with the date of Wednesday, September 14th, 1994. It reads:
"Wednesday, 14th September, 1994, was an exciting night for Southern Africa. Round about 20:50 to 21:05 hours, a pyrotechnic display of some magnificence appeared in the almost clear night skies of this part of the continent."
Case No. 95 goes on to talk about the multitude of witnesses that reported seeing strange and wonderfully eerie fireballs burning across the night sky. These witnesses included scientists, astronomers, amateur astronomers, and the dozens of scattered residents that happened to be looking up into the night sky.
The accounts varied of what flew across the sky that night. From a zeppelin on fire to a low-flying jumbo jet with visible cabin lights and sparks blazing out its tail. Many witnesses submitted drawings of what they saw in the sky that night and remarkably, almost all of the the drawings resembled the same shaped craft in distress. It would be another 48 hours before Case No. 96 would begin with an incredible experience of the third kind.
September 16, 1994. The Children of Ariel School – Case No. #96. Ruwa, Zimbabwe:
"On Friday 16th September, at approximately 10:15, 62 children from Ariel School, a private primary school in Ruwa (about 20 km from Harare) were in their playing field for the mid-morning break. Suddenly, they saw three silver balls in the sky over the school. These disappeared with a flash of light and then reappeared elsewhere. This happened three times and then they started to move down towards the school with one of them landing (or hovering) over a section of rough ground made up of trees, thorn bushes, and some brown-grey cut grass with bamboo shoots sticking up out of the ground. The children are not allowed in this area although it is adjacent to their playing field and is not fenced off, because of snakes, spiders and perhaps other harmful creatures. One can soon disappear from view while walking here, and there is only one very rough track used by tractors in an attempt to clear this area.

There is a line of electricity pylons and according to one boy, the object followed along this line prior to landing. There is also some controversy as to whether the object _landed_ on the ground or hovered above it. On Tuesday, 20th September, I went out to the school with a BBC reporter and their television equipment, as well as my son and Gunter Hofer, a young man who builds his own electrical equipment, viz, a Geiger counter, a metal detector and a magnetometer, to try and see if the object left any traces behind.

The headmaster of the school is Mr. Colin Mackie, who was most co-operative, and although he had never been involved with UFOs or a believer in them, said that he believed the children had seen what they said they saw.

I was able to interview about 10 or 12 older children and this was recorded for BBC television.

One eyewitness, Barry D., said he had seen three objects flying over, with flashing red lights. They disappeared, and reappeared almost immediately, but somewhere else. This happened about three times. Then they came and landed near some gum trees; Barry said the main one (object) was about the size of his thumb nail held at arm's length. The reports were similar although some children were more observant than others. The consensus of opinion was that an object came down in the area where they indicated, about 100 metres from where they were at the edge of the school playing field. Then a small man (approx 1 metre in height) appeared on top of the object. He walked a little way across the rough ground, became aware of the children and disappeared. He, or someone very like him, then reappeared at the back of the object. The object took off very rapidly and disappeared. The little man was dressed in a tight-fitting black suit which was 'shiny' according to one observant girl (11 years of age). He had a long scrawny neck and huge eyes like rugby balls. He had a pale face with long black hair coming below his shoulders.

I had suggested to Mr. Mackie prior to visiting the school and before the children had been interviewed, that he let the children draw what they had seen and he now has about 30-40 drawings, some of which are very explicit and clear, although some are rather vague. The children's' ages vary from 5/6 to 12 years. I have 22 photocopies of the clearer drawings as Mr. Mackie kindly allowed me to page through the pictures and choose those I wanted. Most of the descriptions are similar but some of the craft are very obviously 'flying saucers', and I wonder how many of these children have had access to the media. Others are crude but more or less in this saucer shape.

The children vary in cultures: there are black, white, coloured and Asian children. One little girl said to me, 'I swear by every hair on my head and the whole Bible that I am telling the truth.' I could see the pleasure on her face when I told her that I believed her. The smaller children from 5-7 years were very frightened at the time and ran shouting 'Help me, help me.' When the older children asked why they were saying this, the reply was, 'He is coming to eat us.' I should think this applied more to the black African children who have legends of _tokoloshies_ eating children.

Their teachers were in a meeting and did not come out. When I queried the headmaster about this he said the children always shouted and yelled during their playtime and no-one thought there was anything unusual going on. The only other adult available at the time was one of the mothers who was running the tuckshop. When the children came to call her, she did not believe them and would not come out: she was not prepared to leave the tuckshop with all the food and money. Gunter and the men thoroughly examined the ground around where the children had seen the object, but could get no reaction on the geiger counter or any other equipment. If the object was hovering perhaps nothing would show."

Source: Ufoevidence.org
Coincidently the famous Dr. John Mack was in Zimbabwe during these events and decided to investigate the incident at the Ariel private school. What follows are the recorded interviews of some of the children of Ariel school.
Twenty years after the harrowing account of the humanoid sighting, some of those original witnesses were interviewed on camera for the second time. Their feelings, although matured, still express the same unwieldiness since their original interview. Fast forward to the 11:34 mark for the recent interviews of the Ariel schoolchildren.
For years, the strange events that unfolded in the mid-morning break on that small schoolyard have remained unexplained like many other UFO incidents. Even the most ardent of skeptics can only theorize that this must be some sort of mass hysteria but the problem with that theory is that mass hysteria does not include mass hallucination. Mass hallucination, as far as science goes, has never been proven as a natural phenomena . So most of the skeptical readers simply brush this story off as if it was just another schoolyard prank. As the years pass and the children grow up and develop lives and families of their own, one thing remains constant about the case. Their emotions and accounts for what transpired that September morning in Ruwa, Zimbabwe in 1994.
Secrets of UFOs and Peenemünde
The exciting topic of UFO flights has long gained popularity. This is both the secrets of alien technology, and our understanding that we are not alone in the universe. That is why we are interested in the research of space agencies, aimed at the world of the Universe and the Earth.
Virtually nothing is known about UFOs, except for the sensational stories that exist on the brink of fiction. Not everyone believes in the plausibility of these stories, although they sincerely want everything to turn out to be reality. So what secrets does UFOs have and what is happening on Earth?
Since time immemorial, people have described the appearance of strange, human-like creatures. They flew to us in heavenly ships and brought their knowledge, shared their experiences. Almost all civilizations of ancient times took an example from aliens. People saw in them the gods who came to Earth to help find peace and harmony.
Residents of different tribes, as far as possible, sought to imitate the creatures that came from heaven. People changed the shape of skulls, built buildings similar to alien ships. They performed many other actions that would bring them closer to the image of the gods.
However, humans are as mortal as civilizations and ages themselves. Time passed with the secrets and knowledge of peoples. Today, the amazing past is reported only by cave paintings, ancient letters and drawings on the walls of temples.
UFO secrets lie on the surface so that people know that they are not alone and are developed cosmic civilizations.
Secret 1. Aliens have long been living on Earth. The assimilation of alien creatures and people has occurred. Thanks to this, humanity continues to evolve to this day.
Secret 2. UFO's are in the bowels of the Earth. This is confirmed by the results of archaeological excavations and geological explorations. Under the Earth are thousands of ships and burials of unknown creatures.
In some caves in different countries, skeletons completely different from people and animals rest. Subsequent analysis and reconstruction of the persons buried showed that these creatures are not human. Their origin is unknown, and the structure of the body is fundamentally different from the human.
Secret 3. UFO activity in the places of geological faults, where there is increased magnetic radiation (magnetic anomalies) and some other anomalous zones.
This may be due to the fact that aliens are studying the structure of the Earth and observe the growth of our civilization. However, the anomalous zones could have been created by aliens. It is possible that in these places a large base is disguised or something like that. This is just the smallest part of what we know about UFOs.
Secrets of Peenemünde.
Around the 30s, the embodiment of revolutionary ideas in the field of aircraft of an unusual design began. One of the prominent designers was Irman Mayer. He developed a device diagram in the form of a flying saucer, which had a ring-shaped screw in the center.
A curious scheme was aimed at protecting important parts of the device. This also made it possible to place a large number of guns on board, which was of no small importance. True, the design had a theoretical appearance and when it was embodied in reality, there were many technical problems. But this was precisely the beginning of the Peenemünde project.
Soon, the young but talented Irman Mayer drew the attention of Heinrich Zimmerman. The designer was literally obsessed with devices in the form of flying disks (those same UFOs), and unusual structures of engines of flying machines. Zimmermann really liked Mayer's theory and he hastened to invite him to his design laboratory.
I must say that Zimmerman was not disappointed in his decision and together with the inventors achieved a lot. If you search, you can find several photos with the hulls of aircraft developed by Zimmerman and Mayer.
Between 1942 and 1943, there were many statements in which eyewitnesses spoke about unusual designs in the form of basins, pancakes, plates, discs. In the middle if the "flying saucers" was a large transparent bulb. Mysterious devices were in the hangar of the Peenemünde training ground. Soon it was reported about the aircraft with a turbojet engine JUMO-004B, which had a speed of 700 km / h and had a landing speed of 60 km / h.
The only minus of this device was instability in flight. This was told by one of the prisoners of the concentration camp near the Peenemünde training ground. When the apparatus was tested in 1943, after a successful take-off, it turned over due to the influence of a side wind, subsequently fell and exploded. But who knows how the development of such flying structures was completed and whether this project found a productive completion.
Kidnapped by Aliens reveals UFO Technology and Secret Bases on Earth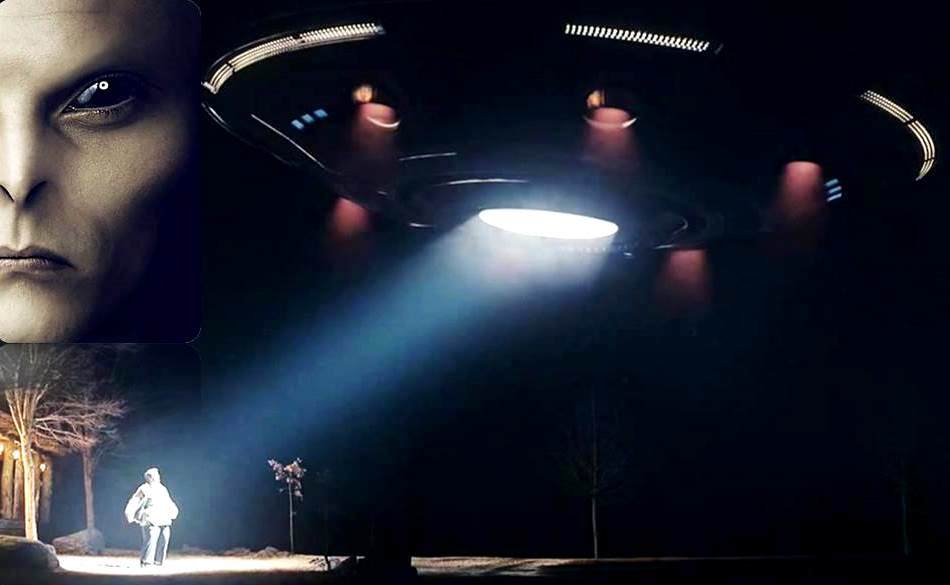 Alien experiencer Steve Boucher shares two incredible stories of close encounters with beings from other worlds that he had as a child and as a teenager. One night, a UFO blocked Steve and his father on the road and one of the alien beings took his father aboard the ship while another alien sat with Steve in the car for about 20 minutes, keeping him company until his father returned to the car.
Steve was around 4 years old at the time. His father confirmed the story in the following years, when Steve asked him, saying he "thought it was a dream". On September the 6th, Steve Boucher also told the story (with a live video call on Skype) and then later in a documentary video on You Tube, about his 1971 Catharines, a music band from Ontario (Canada) who was kidnapped by aliens. Steve and his band were abducted when they returned home from a concert.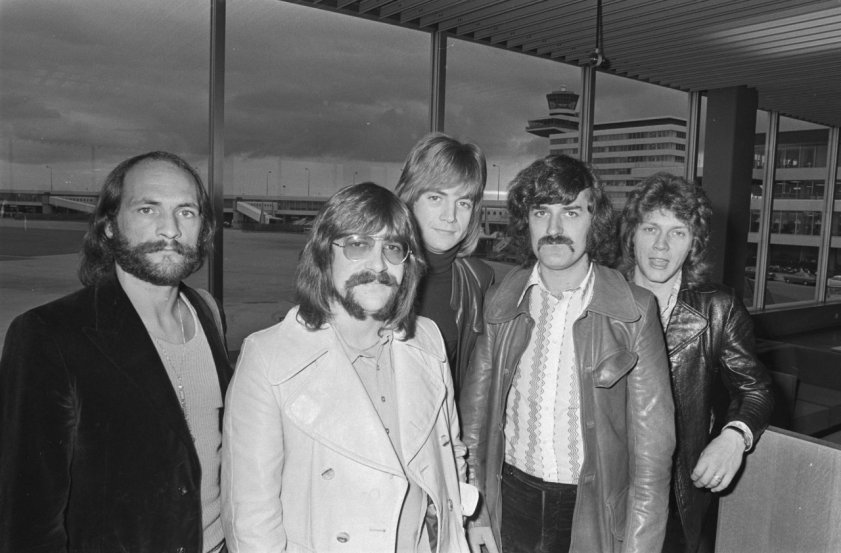 Four of them were brought aboard the aircraft, told to take off all their clothes and undergo a series of medical tests. Before taking off, the aliens told Steve that he would forget about the entire accident, which he quickly did, but later recalled it in detail through hypnosis. Thanks to Steve Boucher for sharing these fantastic stories with us.
UFO is taking off from a construction site in California
UFO sightings are still a topic to talk about and it is not just the ufologists who are responsible for disseminating them.
This time it was a security guard who recorded one in full takeoff. Douglas Benefield is a 48-year-old man who works in a California construction as a watchman.
During one night, he was watching the security cameras of the building when he saw a strange glow rising from the surface to the sky, stopping for a few moments before embarking on full speed flight, getting lost in the dark night.
Benefield recorded the incident on July 23, 2018 while he was working in the vicinity of Cathedral City.
He quickly sent the images to his eldest son, who didn't know how to answer what that thing was. Without giving more importance, he decided to leave things as they were and did not show the images to anyone else.
However, recently he found the video again and when he saw it again, he decided that he should share it to the world, so he decided to upload it to social networks.
As expected, the video went viral in a matter of days and, in addition, different media outlets echoed the news, passing them on different news.
Among the thousands of comments you can see how people are totally sure that it is not a drone or other flying object, because it makes impossible movements for our aircraft.
Several theorists also showed the possibility that it is an experimental ship made by the government.
Obviously, the skeptics also gave their opinion, ensuring that it was nothing more than the reflection of a vehicle or some laser coming from some building.
This last wave of opinions is what has attracted attention. It is incredible that, even today, people still cling to skepticism as if it were a religion.
They try to look for "logical or scientific" explanations, however far-fetched they may seem, leaving aside that more and more members of the scientific community are joining the line of ufology.
Despite all this kind of denial agenda that has been created around UFOs over the past year, we also do not claim that each sighting is an extraterrestrial spacecraft.
However, we must keep in mind all the possibilities, as NASA experts have declared, because they themselves are not 100% sure of what certain flying objects can be.
What's your opinion about it? Watch the following video, and let us know what you think in the comment box below.