Area 51 Raid Will Be 'Live Streamed'. Nearly 2,000,000 Are Going
Everyone is very curious about what is going to happen on September 20th when over a million people have promised to storm the secret military base "Area 51." As we have reported, experts on the mythical site are warning curiosity seekers to stay home, because the United States military is saying that they will defend the territory with force if necessary.
There is a party planned on the same day at a nearby tourist attraction called Area 15, which is described as an 'experiential retail and entertainment complex.' In addition to the party, the entertainment complex will also be live-streaming the event for viewers at home so everyone can keep up on what is happening.
This location is not to be confused with the "Area 51 Alien Center tourist attraction," which is a separate property where the people are supposed to meet before they rush the gates of the military base.
The complex is welcoming curiosity seekers to their building, which is located near Rancho Drive and Desert Inn Road.
"Okay. Now we're curious too about what's going to happen on 9/20 at the storming of #AREA51. We're going to live stream the "event" here at #AREA15 to watch what goes down. And, of course, costumes and tin foil hats are required. Interested? Leave your information and we'll send you the details," a post from the business said.
It seems like the very few tourist attractions that are lined up outside of Area 51 will be seeing some of their best business in years. The Area 15 entertainment complex is actually not scheduled to open for business until 2020, but they are opening early just for this special occasion.
No one really knows what is going to happen on September 20th. Perhaps no one shows up. Perhaps plenty of people show up, but they just have a party out in the desert. Perhaps someone will get shot or arrested.
Below is footage that was taken just a few years ago, when a family is nearly taken out by a group of soldiers for trespassing on Area 51 property.
Source: www.anonews.co

General Steven Kwast (USAF): "Technology exists to Teleport Human Beings from Earth to any place"
Steven Lloyd Kwast is a retired United States Air Force lieutenant general who held a conference last month that seems to signal further that space will be the next major battlefield.
Steven Kwast's conference, which was held at the prestigious Hillsdale College, included comments that strongly suggest the possibility that the US military and its industry partners may have already developed next-generation technologies that have the potential to change drastically the aerospace field and human civilization, forever, as also reported by The Drive magazine in an extensive article on advanced space technology.
Between 11.55 – 12.10 minutes of the video you can see below, Kwast somehow bizarre claims that the United States currently has revolutionary technologies that could render current aerospace capabilities obsolete: " Technology is on engineering benches today. But most Americans and most members of Congress have not had time to really look into what is happening here. But I have had the benefit of 33 years of study and friendship with these scientists. This cutting-edge technology can be built today with a technological system that is not very evolutionary, suitable for transporting (or rather teleporting – DNA) any human being from anywhere on planet Earth, to any other place in less than an hour. "So, General Kwast, in his speech at Hillsdale College, clearly stated that STARGATE technology really exists.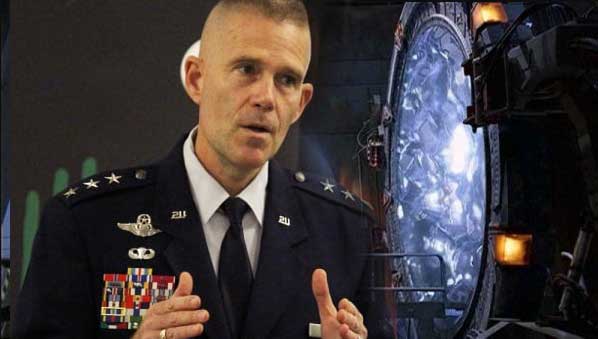 Dr. Dan Burisch, a former employee of the secret military forces of the United States, who also worked directly under the orders of the "Majestic 12" talks about these technologies. One of his most important statements relates to  "Stargate" or dimensional portals. They are devices made also on Earth, but with technology of extraterrestrial origin. According to Dr. Burisch, information on how to build the Stargates is in the Sumerian tables that were used to communicating with other extra-planetary civilizations.
Through this Stargate technology, any human being can access a wormhole and teleport from the Earth to anywhere else, even in space, on the Moon or on Mars. Dan describes a Stargate that is in Area 51 telling that next to this huge apparatus, there was a platform that allowed the object to be thrown inside the wormhole to travel to other stars, transporting people or materials from one place to another, instantly.
The dinosaurs probably looked very different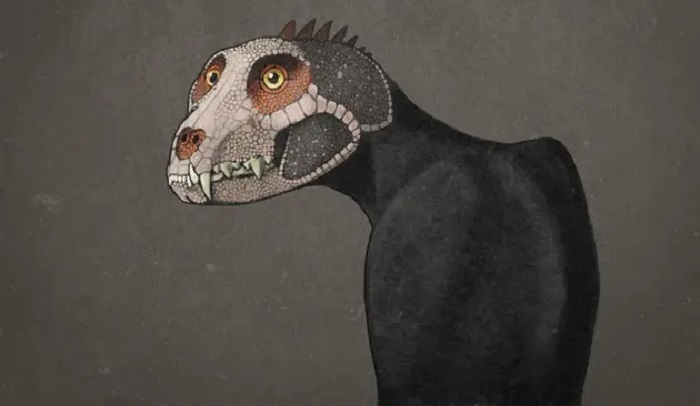 For many years, many artists and films have "recreated" dinosaurs based on their discovered skeletons.
Very little is known about dinosaurs. In particular, there is no practical information on what kind of skin they actually had, whether fully or partially covered with feathers, flakes or fur, what color they were.
In addition, based on fragmented skeletal bone findings, it is very difficult to understand how these animals actually moved and what was the percentage of their body fat.
Therefore, over the past decades, there have been cases where the tail parts are confused with the horns of the head. And a dinosaur, moving mainly on two hind legs, was described as walking on four limbs, etc.
The pictures below are examples of reconstructions of the appearance of the Megalosaurus, from an earlier to a later stage.
Because of all this, Turkish paleo-artist Cevdet Mehmet Kosemen decides to fantasize about "what will the look of modern animals look like if they are recreated mainly by their skeletons, as the dinosaur images are recreated".
The drawings turn out to be quite daunting, and according to one commenter – "nightmarish".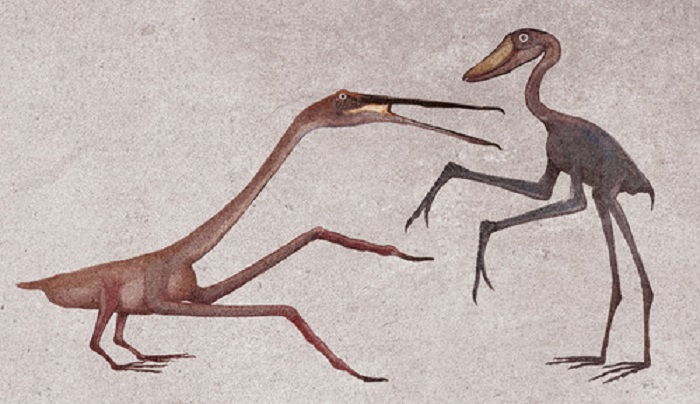 According to Kosemen, contemporary reconstructions of dinosaur appearance, especially in Hollywood films, are created by skeletons being simply "lined" with skin, without taking into account subcutaneous muscles, fat and other soft tissues.
For the first time, Kosemen's idea of ​​doing something similar came to light when he saw an X-ray of a crocodile on which his skeleton was clearly visible. In fact, this crocodile was quite large, but if it had been designed exactly according to the skeleton, it would have been a completely different reptile.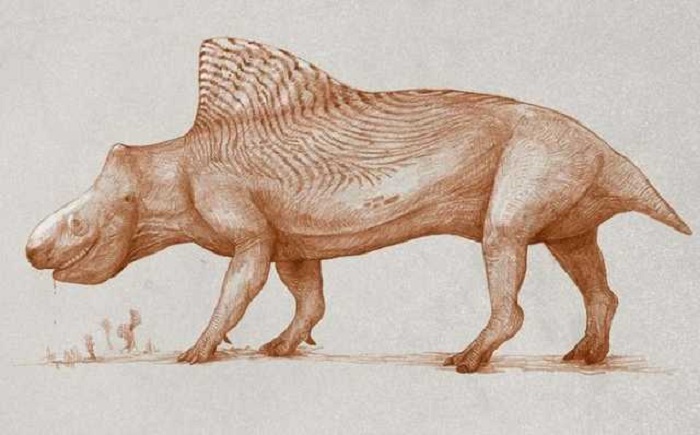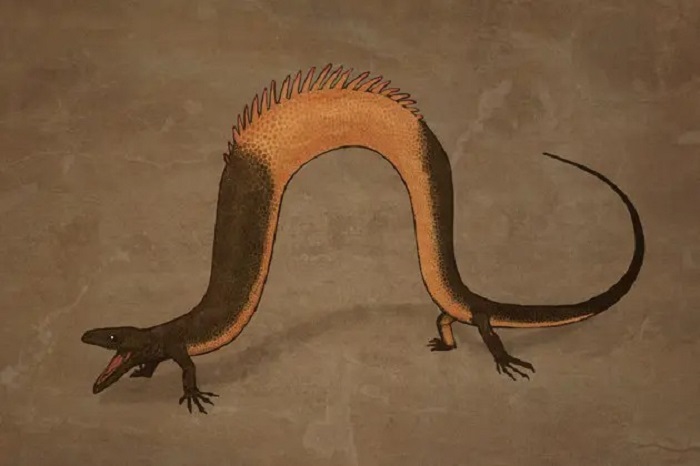 Kosemen believes that bare teeth in the jaws of dinosaurs are the most common mistake of artists. In many predatory reptiles, the teeth are mostly covered and rarely seen.
Some cases illustrate how far a joke can go. If it was a joke, of course.
On the night of July 8, 1953, three American students, Edward Waters, Thomas Wilson, and Arnold Payne, were traveling by car on Highway 78 west of Atlanta. Suddenly, Waters saw someone on the road and was forced to stop abruptly.
The three boys had an incredible sight. Two short humanoid creatures stood in the way, and beside them lay a third being. At first glance, it was dead and wounded, as if hit by a car.
When the two living monkey-like humanoids saw the humans, they rushed to the red alien ship, which immediately flew out and disappeared into the night sky.
Shortly thereafter, the boys met Officer Sherley Brown. They told him what they saw, and when the officer went to the designated location, he found the dead body of a strange creature and a black burned circle of asphalt, apparently left behind by an alien ship.
This story immediately makes a lot of noise in the media and remains current for a few days. The three students were the center of attention of the journalists and gave many interviews.
The body of the strange little creature was transferred to a hospital. There, one of the doctors said that "it is definitely not from Earth". Then the US Air Force became interested in the case.
Then, the body of the being was taken and given to Dr. Hermann Jones of Emory University and Professor Marion Hines. Soon, they announce the following:
"We cannot explain the lack of fur, but for all other reasons, we consider this creature to be a monkey and its characteristics are closest to that of rhesus monkeys."
When these words appear in the media, the three students immediately acknowledge the fraud, and that this body is indeed a rhesus monkey.
It turns out that while playing cards, Waters bets $ 10 that he will make his photo appear in the newspapers in the coming days. Then he and two of his friends came up with a plan for how to do it.
They bought rhesus monkeys from a local pet store. To keep the seller silent, they paid him a generous amount. Then they killed the innocent animal, shaved his body with a razor, cut off his tail, and "artistically" laid him on the road to a certain place. Nearby, using a striking machine, they made the "alien ship trace".
The court fines Waters $ 40, but then there are many calls from offended citizens who demand more, higher fines.
The reaction of the locals was so violent that Waters soon had to leave Atlanta and move to another city.
Many conspiracy theories have emerged for this story. In fact, in those days many people claimed to have seen strange lights and UFOs in the area. It was said that the three students were forced to "admit" that it was their "joke".
Conspiracy theorists point to the rapid disappearance of the Waters, the main eyewitness. They think he may not have been hiding from angry citizens, but he was abducted by the FBI because he was a major eyewitness.
[ad_2