The US does not hold aliens at the most famous top-secret military base, but what is happening there is no less interesting
An unnamed dusty road leads to the main gateway to the mythical Area 51 in the center of the barren Nevada desert. It seems that the area is almost not guarded, but there is no need to cheat, PopularMechanics writes.
Camcorders look over every corner of the surroundings here. According to local residents, each crawling desert turtle and a hare jumping over the fence are known at the base.
For decades around Area 51, the most wild rumors and hypotheses have arisen. The fact that since 1947 UFO debris and the remains of aliens who died in the Roswell accident have been stored at the base is not the most colorful version. Some believe that in fact it is the wreckage of a secret Soviet aircraft, which was piloted by dwarf mutants.
Only a select few are dedicated to what is actually happening at the base, says Peter Merlin, a science and technology historian who has been studying Site 51 for 30 years.
The launch of Area 51 is directly related to the secret development of the U-2 spy plane, which began in November 1954 by order of President Eisenhower. A secret place for the implementation of the project was found in southern Nevada near the air artillery range of World War II.
Tests of the spy plane began in July 1955. Almost immediately, the first reports of UFOs appeared. From the CIA report, which was fully declassified in 2013, it can be seen that these messages came from pilots of commercial airlines, who had never seen before, so that military aircraft could take off as high as the U-2.
The U-2 program ended in the late 1950s, but in Area 51, tests continued for other top-secret military aircraft: A-12, Bird of Prey, F-117A and TACIT BLUE.
Attempts were made in the skies over Nevada to study and master the Soviet MiGs secretly trapped in the USA in the 1970s. According to some reports, such flights continue today. In September 2017, a lieutenant colonel in the U.S. Air Force died in Nevada, crashing on a plane identified as foreign.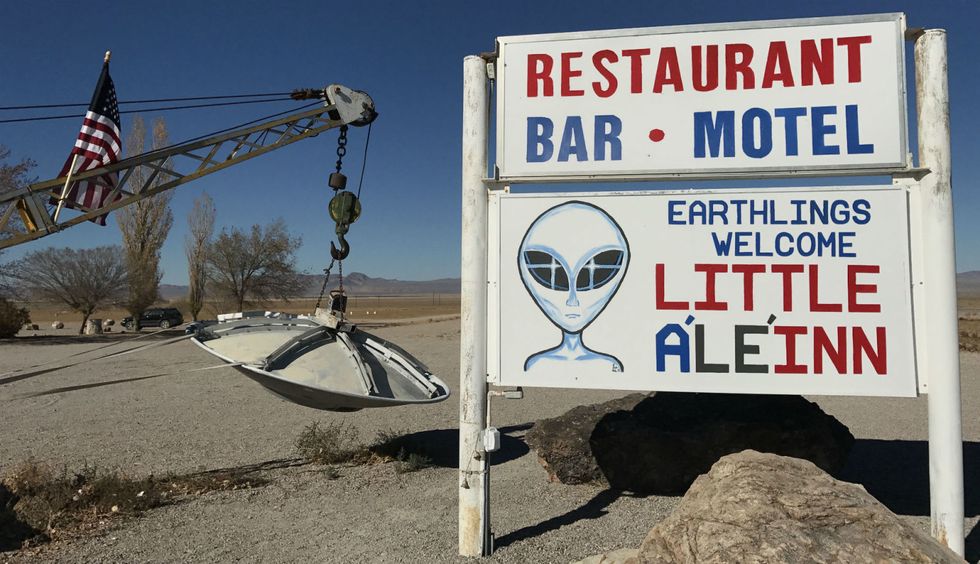 Area 51 is currently under active construction, as seen on Google Earth maps. The strange lights in the sky in the zone are explained simply – these are local airline planes with the call sign Janett transporting employees under a semi-secret contract to the base from McCarran Airport.
Merlin and other researchers believe that now they are testing improved stealth technologies, electronic warfare systems, drones, directional energy weapons and lasers.
Whatever the case, the inventions around the base are actively used by the local residents and local authorities to attract tourists. As far back as 1996, Nevada renamed Highway 375 to "Extraterrestrial Highway," and the "Alien Research Center," alien sculptures, grew around, even to the west of Area 51, "The Only Alien Themed Brothel in the World."
Source: www.popularmechanics.com