Are Voodoo Dolls Dangerous and How Do They Work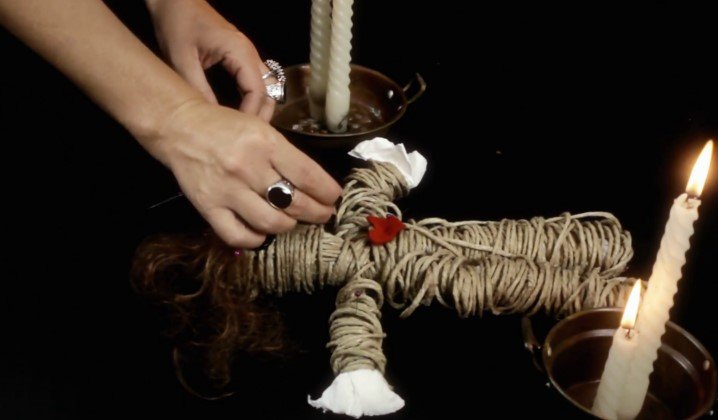 Voodoo dolls usually refer to pins stuck on cloth dolls. Are voodoo dolls really dangerous or are stories of evil magic with voodoo just myth?
Voodoo dolls usually refer to crudely made dolls of wax or cloth. They are stuck with pins and needles to inflict harm upon a person who has incurred the wrath of a black magician. How did these dolls become popular? Are voodoo dolls really dangerous?
What Exactly is Voodoo?
The term, "Voodoo", often conjures up images of sinister black magic such as sorcery and pins on dolls. The religion of Voodoo, is native to the African region and is rich with history and followers dating back to thousands of years.
Voodoo was introduced to Haiti by West African tribal members, who were brought to Haiti as slaves. Haitians of varied sects evolved voodoo into what they called, "Vodou."
The most important feature of the Voodoo culture of the tribes of West Africa is worshiping of ancestors. Deceased ancestors were supposed to guide and guard the living family members.
Tribal sect, Fons, of the region Dahomey believed in immortal spirits called Vodu. These are ancestors who've evolved into a higher state of existence after their death.
Voodoo spells and Voodoo rituals are very real and in some cases very effective. Voodoo is real and probably more active than you would like to think.
Origin of Voodoo Dolls
Voodoo dolls were not originally associated with the religion of voodoo. Even though the voodoo religion is laden with spells, charms, black magic and sorcerers, voodoo dolls were first used in Europe.
The dolls were called poppets, and were used by practitioners of European witchcraft. Voodoo dolls are merely sold as souvenirs in New Orleans voodoo shops, today.
The only dolls used in the voodoo religion are called messenger dolls. A messenger doll is a simple, featureless doll made of cloth. A piece of paper, with a request or prayer, is attached to the doll in hopes that the prayer is heard by an ancestral spirit and the wish granted.
How are Voodoo Dolls Used and how do they work?
Voodoo dolls are said to be used by black magic practitioners to inflict harm upon their enemies. The dolls work on the principle of sympathetic magic. The best dolls incorporate something from the person they are aimed at; skin hair and nails clothes or some personal items that their energy was imprinted with.
Voodoo books don't really explain the how or they why of it but there are some sophisticated chemistry and physics involved in your average voodoo magic spells.
Modern physics talks about non-locality, mystics have known about this for ages. It is one of the things Voodoo queens make their stock and trade. Voodoo black magic and voodoo doll spells can work even if the person targeted by the spell is a great distance away.
There is a lot of anger and a lot of angst and a lot of dark energy swirled within it but the power of focus that those emotions bring makes this a very effective magical system.
Can Voodoo Dolls Cause Harm?
It is a big misconception that such figures are used exclusively in voodoo magic in order to harm someone. The magicians built them manually for centuries and invoked their well-being.
Most of the time, black magic's impact on a person depends on the individual's belief system and mental strength. The most dangerous voodoo dolls are those made from the bones of a dead person or animal and then filled with earth from a grave.
Such dolls can be seen mainly in Haiti. Some people buy these dolls in Haiti and think that through them they can make voodoo magic.
It doesn't work that way, because the doll is just a prop. In order for the voodoo ritual to succeed, it is necessary to be performed by an experienced voodoo practitioner.
"Solomon's Minor Key" Grimoires to invoke angels and demons
Grimoires that ensure power to invoke angels and domains. One of them named "Solomon's Minor Key" or "Lemegeton", which provides instructions to invoke these entities.
Some traditions, rites and beliefs instead of circumscribing to a typically religious context, seem to relate more to the environment of the hidden and within this framework, some objects of great interest are those texts where the methods to be followed are expressed in order to carry out these practices of magical characteristics. They are writings known as grimoires in which the processes to be followed are referred in order to develop these skills and the rituals to be performed depending on the purpose of the one who seeks to put them into practice.
One of the best known works is the one called «Solomon's Minor Key» or also known as «Legemeton Clavicula Salomonis». A work that includes different treatises on these arts from the s. XVII although, the texts it contains could be from previous centuries, in which instructions are given for the invocation of different entities among them: angels, demons and other spirits, but also the system to elaborate diverse utensils, seals and signs is referred as well as the correct procedure to carry out some prayers and ceremonies.
The authors of each of the books that make up this compendium are anonymous and although the authorship is attributed to the biblical King Solomon is thought that this could be wrong given that a terminology was used that did not exist in the times in which the monarch lived and reigned. However, it is contemplated that the information collected in this set of texts could be based on mostly old sources, coming from the Middle East.
Each book in the compendium addresses different information and, despite variations that differ depending on the edition, it is broadly considered to be composed of the following:
ARS GOETIA – The art of witchcraft
In the first book a catalog appears listing the 72 demons supposedly King Solomon invoked and controlled. Their names are given, a brief description of the main characteristics of each one with their corresponding stamps, also indicating how they should be invoked and what words have to be pronounced for it. It is also mentioned that there is a hierarchy between these entities and curiously, one of the editions of this work was made by the controversial Aleister Crowley. An excerpt mentions the following:
These are the 72 powerful kings and princes to whom King Solomon sent to bronze vessels, along with his legions. Of which Belial, Beleth, Asmodeus and Gaap were the leaders. And it should be noted that Solomon did this because of his pride, since he never declared another reason for attacking them. "
Ars Goetia – Aleister Crowley Edition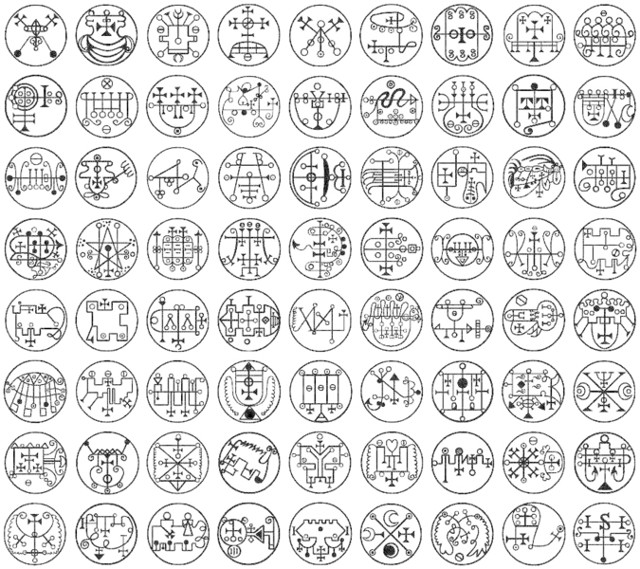 ARS THEURGIA GOETIA – The art of the invocation of spirits
The second part focuses on different entities providing similar information about them to that referred to in the previous treaty: how to invoke them, control them and who they are.
It indicates that their nature could be malevolent or benevolent and reassigns them a hierarchical rank as follows: there would be 4 cardinal emperors, 16 fixed princes and 11 wandering princes.
This treaty narrates the names of the Lords of the Spirits, with their respective Spirit Ministers who are under their mandates, with their respective Seals to be used as Lamen on the chest, without which the spirits will not obey the will of the operator. "
Ars Theurgia Goetia
ARS PAULINA – Pauline art
Upon reaching the third section of the compendium, the reader will find a catalog similar to the previous two, although in this case the information refers to angelic entities of which in addition to, offering their names, ranks, descriptions on them and even mentioning how many servants would be under their orders.
But in this case, the invocation procedures would increase in complexity since it is expressed that each entity should be called at a specific time and each of them would be related to one of seven celestial bodies of the solar system as well as with the zodiac signs, creating a series of precepts related to astrology that would have to be taken into consideration to carry out the described rituals.
(…) Some of these signs and degrees correspond to each man who was born, so if he knows the minutes of his birth, he can know the Angel that governs him, and in this way he can use all the arts and sciences, of all the wisdom and knowledge that a mortal may wish to possess in the world. "
Ars Paulina –II chapter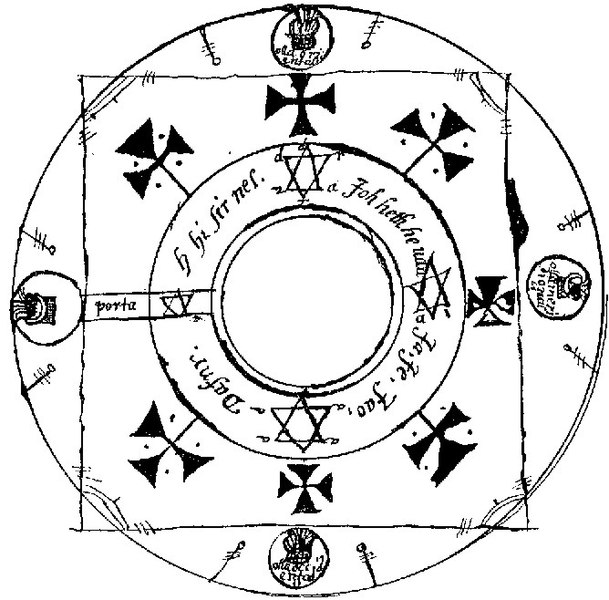 ARS ALMADEL – The art of the soul
In the fourth part instructions are given to carry out the almadel ritual for which it is necessary to create with wax the object that gives name to the ceremony. On this device, different stamps and symbols associated with the entities to be invoked, as well as some related to God, must be engraved.
Once present, you will communicate your wish as if they were your loyal soldiers. "
Ars Almadel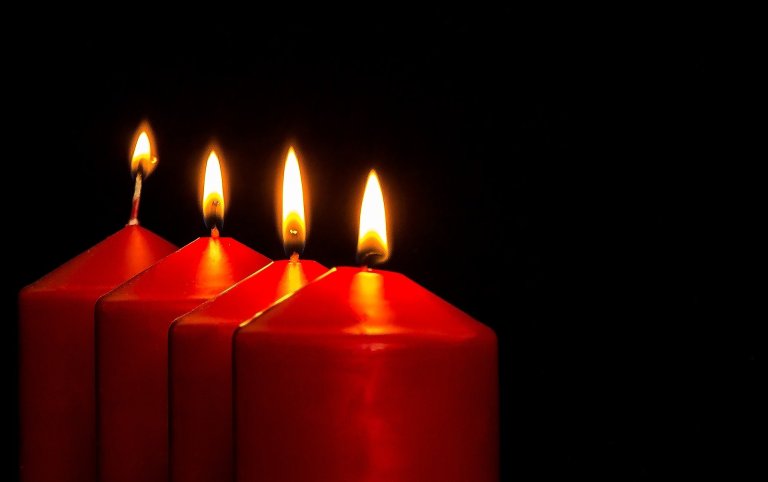 ARS NOTORIA – Notable art
The last book appears or disappears depending on the edition and it promises the reader that following the techniques described will acquire or significantly improve some useful capacity how to develop perfect memory or achieve eloquence.
It is indicated that the proposed procedures are the same as the biblical monarch followed and generally consist of reciting a series of prayers complemented with the use of some Magic words. Although, in some cases, the method is somewhat more complex.
In this writing, the words are markedly important, indicating the following:
(…) He suddenly instilled them in him, and also filled himself with wisdom, to pronounce the Sacred Mysteries of most of the holy words. "
Ars Notorious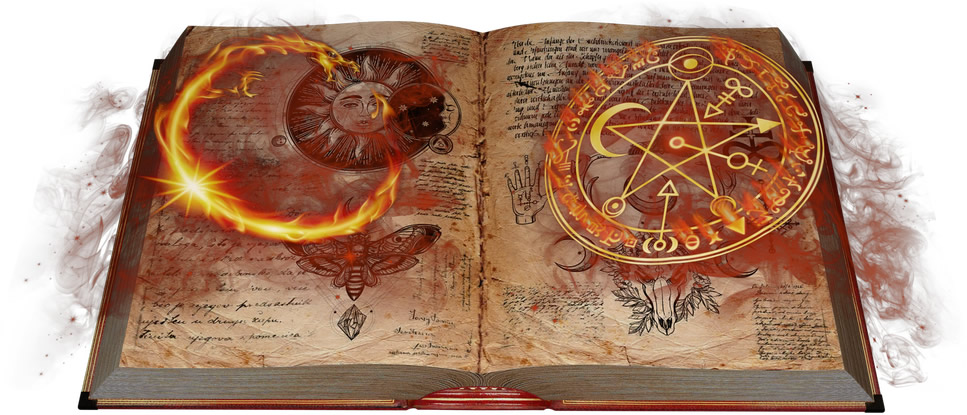 A set of instructions to carry out some magical practices that are sometimes simple but in other cases mostly complex to invoke entities of all kinds: spirits, angels and demons that the summoner indicates. Also, methods to keep control over them, as it is said that King Solomon himself did in his time.
The hidden treasures of the mythical worlds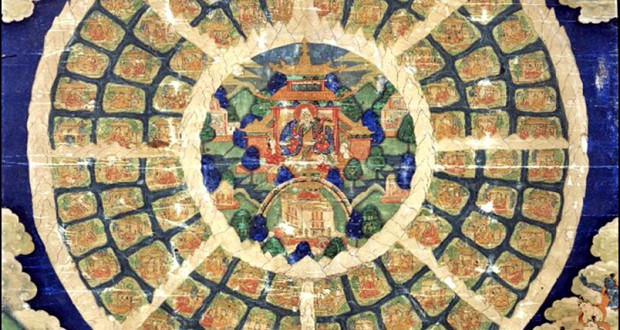 Mythical civilizations are a potential source of esoteric knowledge in the service of man's designs. They float as if suspended in a space of the mind accessible to those who dare to believe it, to those who ignore appearances which have crossed the interior door beyond the abyss.
Has not surpassing the limits of materiality always been the secret wish of man? This is not about exploring historical civilizations, although terrible secrets are certainly buried in the necropolises and underground mazes of large cities such as Babylon, Damascus, Alexandria or Jerusalem.
Legends, ancient texts and occult teachings abound in descriptions of supernormal powers emanating from mysterious lands. These fantastic worlds seem perceptible due to their energetic radiance in the space that some call them Akashic records or astral light. A concept mentioned in Theosophical works of Helena Blavatsky, and later in the extravagant adventures of Lobsang Rampa, before appearing in many fiction works.
Astral projection and the lucid dream are two essential elements of all occult work, instruments of a perception of a multidimensional reality. The adept, in search of hidden knowledge, prohibited or of non-human origin, must extract himself from the tangible and project consciousness into other dimensions to lead his quest. Psychic maps or systems exist in most occult orders to guide psychonauts on their journeys. Rituals and methods of projection are determined in order to get in touch with the higher beings likely to light our lanterns, whether it is the guardian angel, the Great Elders, voodoo spirits or extraterrestrial entities. The accounts of those who brought back substantial information very often constitute a basis for the lessons given, a reference and an inspiration for the novices.
The perspective of the Nietzschean superman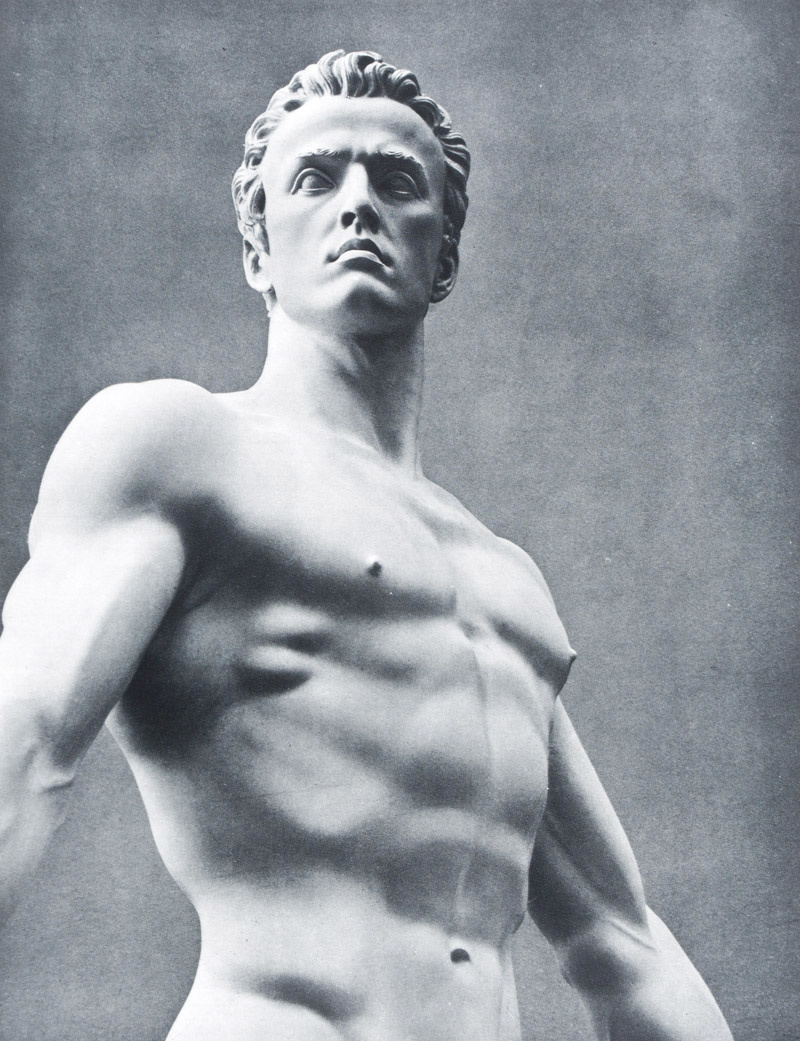 The occult research of the origin of man or of alternative archeology is only of interest to the extent that it reveals a more advanced civilization than ours, and not just because they lived thousands or millions of years in the past. Having the key to the origin of man with certainty (subject of the film Prometheus) would make it possible to decide and apprehend the religions of the world from a new angle. It is for this reason that the stories of Atlantis, the Nephilims or Vril holders are much more interesting from an esoteric point of view than the discovery of primitive burials of Homo Sapiens or Neanderthal man.
Man does not only wonder if he is the only one in the universe but especially if there are other intelligences superior to his, embodied or not. This is the principle of all spirituality, the search for a state with superhuman possibilities and fantastic perspectives. Transcending time and space, communicating at a distance beyond the limitations of matter, going beyond death and old age, manifesting and creating reality like a god, these are all legitimate motivations to launch into the exploration of the inner worlds . The wisdom or the liberation of ignorance, very often at the origin of an interior quest are only the natural consequences of access to a state of being inconceivable.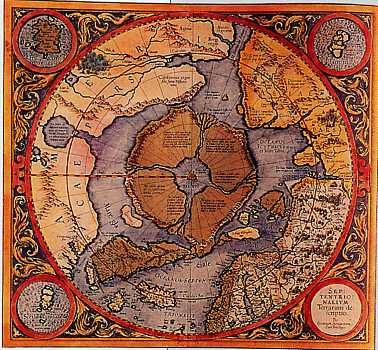 Hyperborea, land of a paradise lost under the sign of Apollo, magnetizes the attention nourishing the most diverse theories on the origin of European people. A golden age would have reigned there, an Edenic state before the fall where death, old age and illness are unknown. No proof of this mythical civilization exists formally even if many signs seem to point to the Arctic Pole as a source of lost knowledge. Hyperborea, is it a tangible place abandoned by its people due to a cataclysm or is it a spiritual land whose treasures are still to be discovered by the inner journey? Global warming may allow us to answer this question when the melting of the ice reveals, or not, the ruins of a forgotten world …
Atlantis, another legendary land claimed by the new age as a high place of higher knowledge, whose civilization disappeared on this plane of existence would continue to infuse their wisdom into certain elected officials through intuition, inspiration and astral journeys.
Mu a land of the Pacific submerged just like Atlantis, whose population with the developed technology would have built the pyramids and would be responsible for the colossi of Easter Island and many Cyclopean constructions. The book "Mu, the Lost Continent" by James Churchward is a rich source of information and speculation which, if not irrefutable, makes it possible to dream and imagine another reality.
Shambhala, spiritual city mentioned in Buddhism and the writings of Helena Blavatsky, would be located in the Himalayas without appearing on a map. A refuge for pure spirits freed from ignorance, it would be accessible to them through various crossing points, as in the Gobi desert and more recently in Romania. A place of knowledge and spiritual realization, it would only open its secrets to those who deserve it after a long work of improvement.
Agartha, or the hollow earth which inspired the novel of the Rosicrucian Edward Bulwer Lytton "Vril", the power of the coming race, describes the existence of people with higher powers living inside the ground, owners of Vril, an inexhaustible and fabulous energy as well on the psychic level as physical. This book was accepted as a thesis based on an occult truth by Helena Blavatsky and Rudolf Steiner to name a few. In "The King of the World", René Guénon examines the notion of Agartha through the ages, and its spiritual significance.
The occultist Joseph Saint-Yves d´Alveydre (1842 – 1909) precursor to the principle of the Agartha Synarchy (meaning inaccessible or inviolable) refers to an underground universal kingdom created by an eastern elite during the advent of Kali Yuga in 3200 BC. This place where the king of the world reigns would preserve ancestral wisdom and watch over humanity in this destructive era.
A children's book on demons with summoning instructions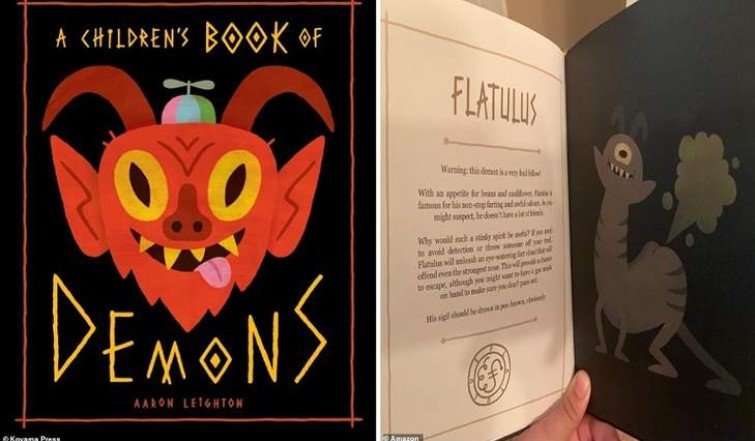 In July 2019, the so-called 'A Children's book of demons', aimed at readers aged 5 to 10, was released for sale in bookstores in the United States.
The book, written in an entertaining style and with caricatured illustrations, nevertheless contains quite frightening information.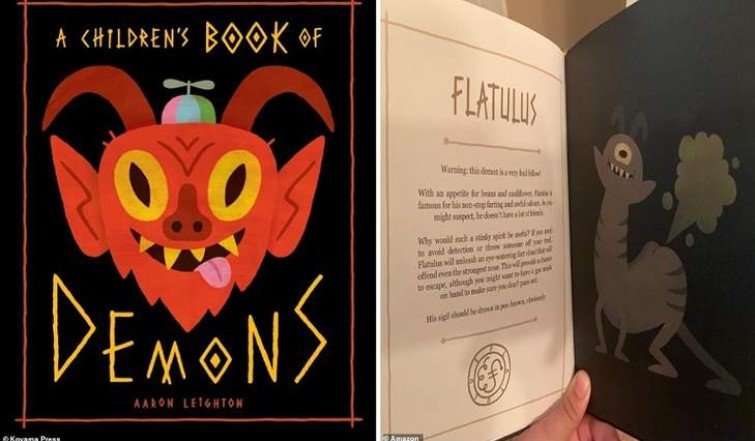 Including a call to summon demons to help the child with homework or to save it from bullying at the harassing school.
The book was published by Koyama Press with drawings by artist Aaron Leyon. The title page calls "Take your colored pencils and draw demons and their signs. "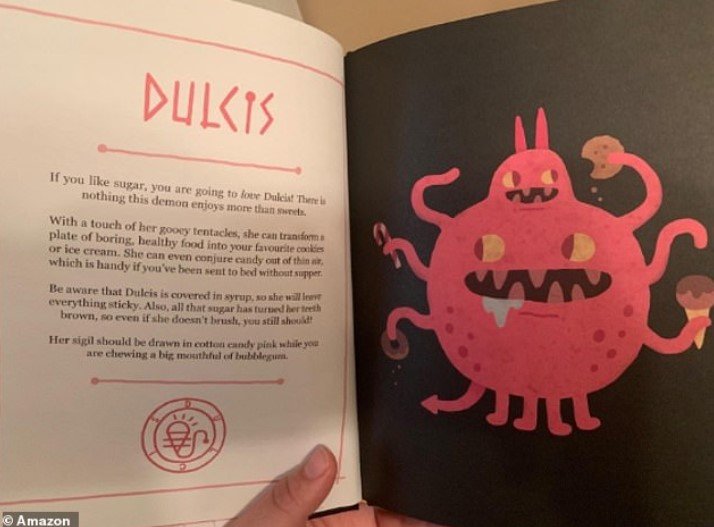 Recently, information about this book reached Catholic priests and one of them, Father Francesco Bamonte, president of the International Association of Exorcists, spoke very keenly about this affair.
According to Bamonte, the book not only calls to invoke demons in our world, but also essentially describes Satanism as "a normal alternative to other religions".
Father Francesco Bamonte wrote on their website that "you are not joking with demons. Whoever invites a child to summon a demon is like a person who puts a grenade in his hands to play with. Sooner or later, the child will pull the pin and the bomb will explode in his hands. "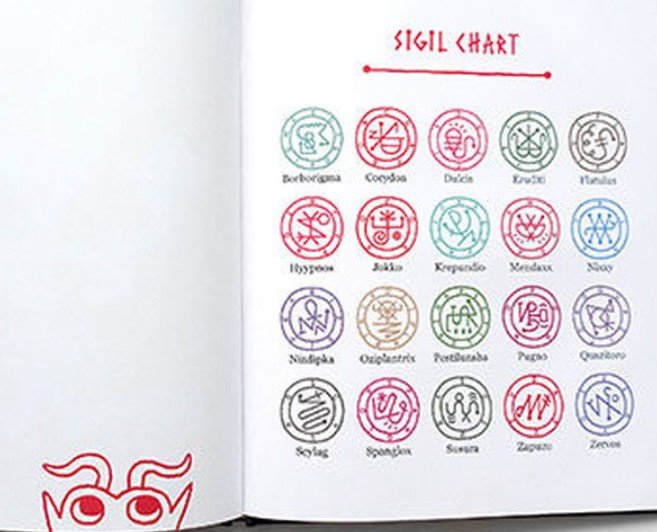 More specifically, Bamonte asked how the book presents a variety of symbols that encourage children to draw in order to invoke various demons. These are surprisingly similar to those found in authentic magic books, known as grimoires, according to the exorcist.
As such, Bamonte berated the author of the book for "simplifying a grimoire as much as possible" and "turning it into a fun game: demonic seals serve as a" phone number "to reach evil spirits."