Archaeologists make a shocking discovery in an ancient funeral of children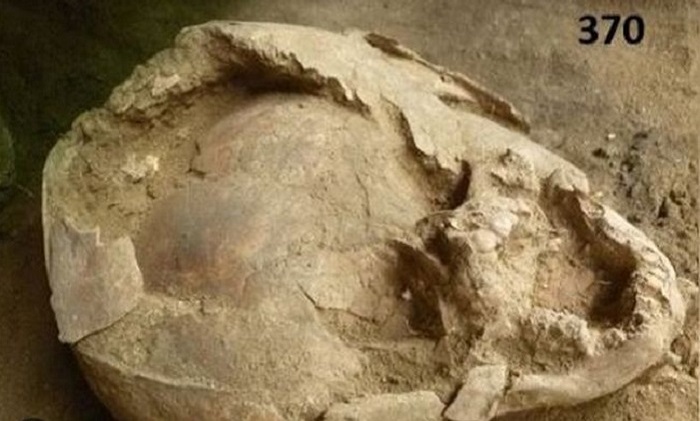 They were buried about 2,000 years ago. On their heads were tightly fitting "helmets" of human skulls, and more specifically of older children.
In 2014-2016, archaeologists conducted intensive excavations in the Salango region, Ecuador. Most recently, their results have been published in Latin American Antiquity.
In total, 9 scaffolds were excavated at this site, which, according to the ceramic remains, belong to people from Guangdong who lived in Ecuador between 100 BC. and 800 AD.
One of the two children was 18 months old when she died and the other was 6-9 months old. When archaeologists discover their remains, they immediately see that their skulls are strange and too thick. It turns out that the upper skulls of older children are tightly stacked on the skulls of young children.
It seems that when they were placed on the skulls of babies, they still had remains of flesh. Otherwise, the skulls would dry up and then fall out of their heads.
Archaeologists were shocked by such a ritual. They have never encountered anything like this in Ecuador and in Central and South America before. They have not read about such customs in other countries. Still, scientists do not know whether young children and skull owners died naturally or were killed.
Most likely, all children died of malnutrition. During their study, scientists found that there were clearly visible signs of hunger on the bones. During excavations, archaeologists also discovered a layer of volcanic ash that had fallen there shortly before the funeral. The ash can explain why starvation began in these places.
In addition, a finger phalanx, also childish, was sandwiched between one of the skulls and the helmet. This part of the likely rite also puzzles archaeologists.
According to archaeologists, one version of the creation of "helmet skulls" is that it was a kind of attempt to protect babies. Ancient people may have believed that the souls of babies were still too undeveloped and "wild", and therefore, in the afterlife, they would need a guide and protector at an older age. But, for now, these are just guesses.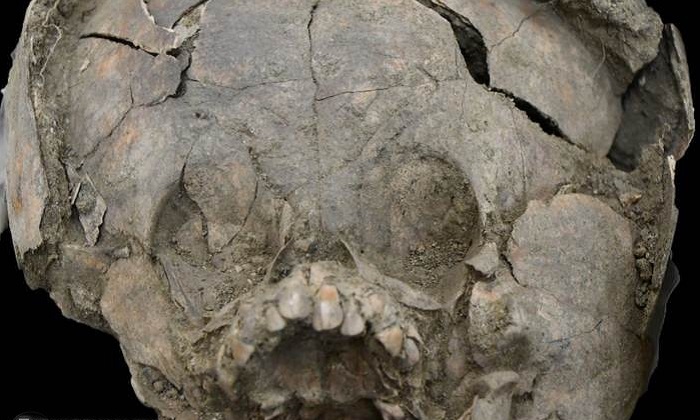 In the graves, near the bodies of the babies, are also found small figures of people made of stone, probably representing a kind of "guardian".
Nikola Tesla lied that he received messages from aliens from Mars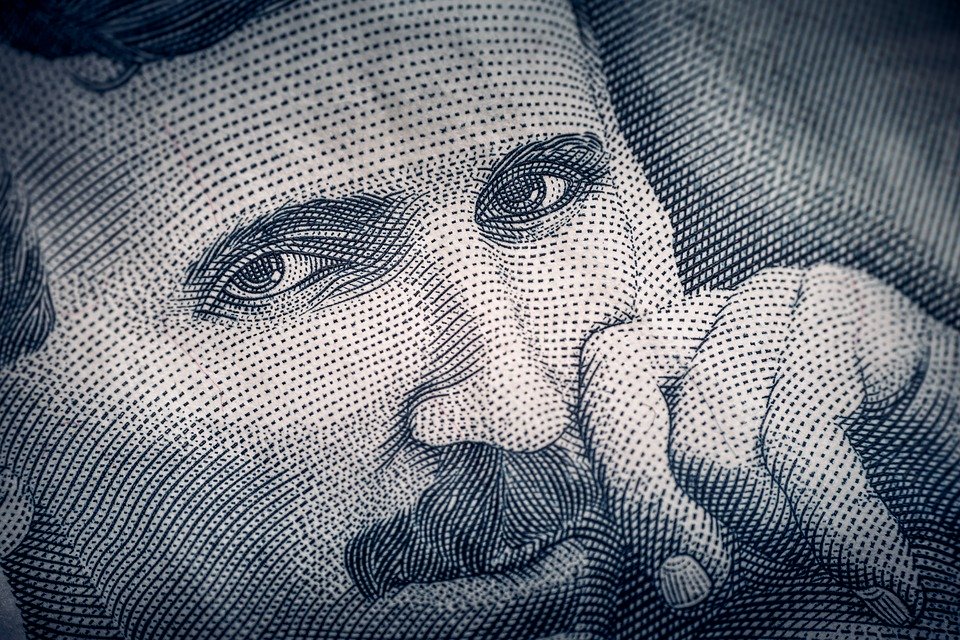 The Serbian-American inventor Nikola Tesla (1856 – 1943) completely changed the course of history thanks to his inventions. The AC system, which he championed and improved, remains the world standard for power transmission. Mankind is indebted to him.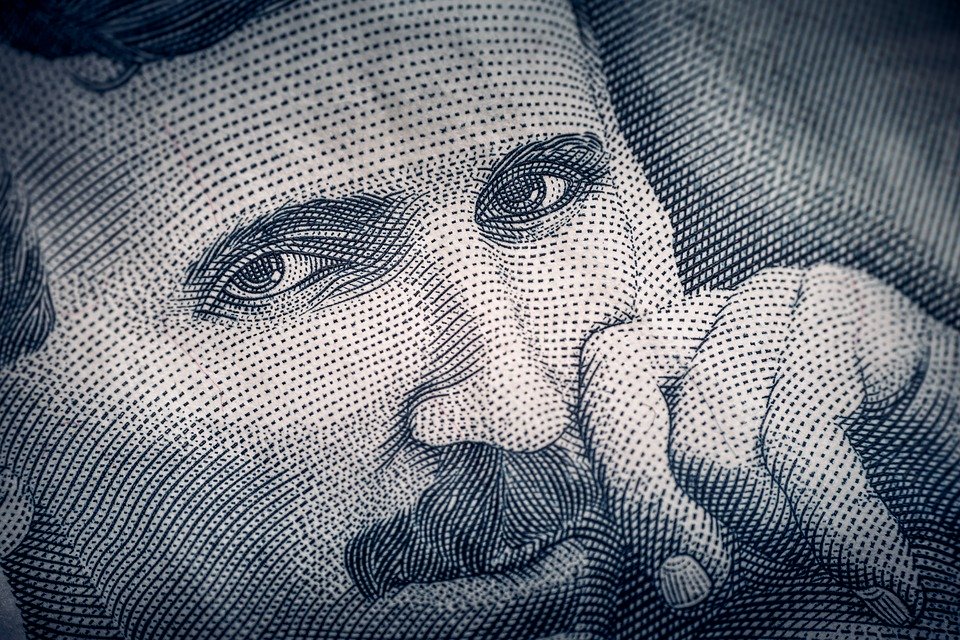 It is worth recognizing that many of his ideas and statements were still insane. Investors did not want to sponsor, and banks did not give out loans not for the reason that they were afraid of changes, but because they did not see prospects. For example, Tesla claimed that electricity can be transmitted through the air, but this is absurd.
Tesla loved the myths around him and helped them to spread, since it was the cheapest way to popularize his persona. Going too far, Nikola Tesla said that in 1899 he intercepted the message from intelligent creatures, living most likely, on Mars.
The inventor intrigued onlookers, telling how he repeatedly managed to receive signals from Mars, created by intelligent creatures. He seemed to be clearly aware of the presence of someone there, outside the Earth, but he did not have enough resources to establish bilateral contact.
In 1910, giving an interview to The New York Times, Tesla slowed down and admitted that he had not received messages from Mars (what a "surprise"). He explained that he recorded unusual radio signals from the moon, Venus, the sun, and probably from Mars. So, Tesla himself, destroyed his own myth about himself.
China announces the completion of its Artificial Sun and expect it to become operational in 2020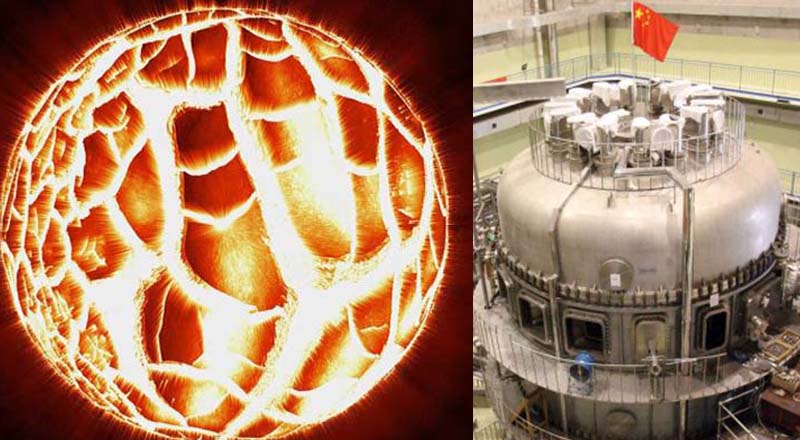 One of the biggest problems facing the world today is the issue of energy. Finding a renewable energy source that does not destroy that planet is a complex task that has intrigued many countries for many years.
However, China may have found a solution. Chinese scientists are working on collecting energy from the Sun, but not in the traditional sense of solar energy, but in fusion energy. The "artificial sun" that has developed is actually a nuclear fusion device that is believed to be the future of clean energy.
Fusion reactor
On Tuesday, China announced the completion of its reactor device and declared that they expect it to come into operation as soon as 2020. The real name of China's artificial sun is HL-2M, which doesn't make it sound so special. The reactor is located in Leshan, Sichuan Province, where it was built to investigate fusion technology by the National Nuclear Corporation of China and the Institute of Physics of the Southwest. In reality, it has become much more and is potentially the future of the world's energy.
How does it work?
This is essentially a giant nuclear fusion device, which basically forces atoms to bind, which releases heat, which can then be harvested for energy. While the device is known as an artificial sun, it can actually reach temperatures 13 times higher than the real star. The HL-2M can reach 200 million degrees Celsius (360 million degrees Fahrenheit, compared to just 15 million degrees Celsius (27 million degrees Fahrenheit) in the core of the Sun. The resulting energy is not only cheaper, but also much cleaner than current nuclear options, which means that the Earth would not be damaged.
That said, it is not as simple as it seems. Of course, there are a number of problems when dealing with such high temperatures, the main one being that they are difficult to achieve. Completing reactions like this can be complicated and must be done correctly so they don't go wrong. The consequences could be dire. Therefore, there are a number of problems that must be resolved before this sun can get to work.
While it is not yet functional, it will be soon, and the artificial sun could possibly revolutionize the world's energy sources and the way we use it.
Encounters with giant squid
In the late 19th century, there are several instances where near the rocky island of Newfoundland, in northeastern Canada, have seen huge squid.
Researcher Henry Lee has collected several similar reports. One of them was published in March 1875 in the journal American Journal of Science and Arts.
According to this information, Professor Veril personally reports that since 1870, several huge squid, measuring 30 to 52 feet (9-15 meters) in size, have been observed near Newfoundland.
In particular, one of the squid was found floating dead on the surface of the water near the Grand Bank. Captain Campbell, with schooner BD Hoskins, spotted it in October 1871.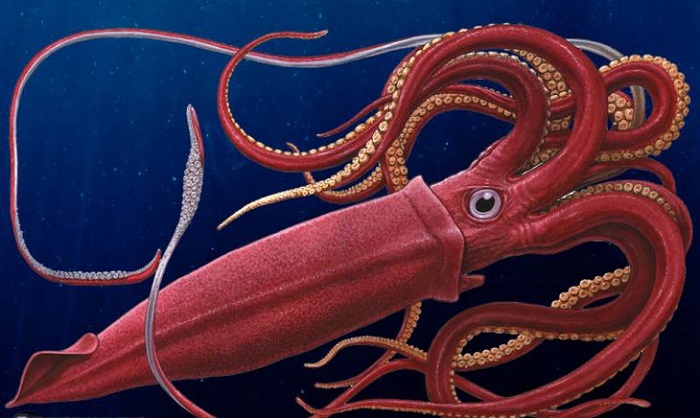 This squid was raised aboard the schooner and parts of it's body were used as bait for fish. It's body was 15 feet (4.5 meters) plus tentacles 10 feet (3 meters) long. The beak was cut and sent for testing at the Smithsonian Institution.
Another squid described in the same article was found still alive but stuck in the shallow waters of Fortuna Bay in 1872. It was extracted ashore, and when the researchers began to make their measurements, the creature died.
The body of this squid was 10 feet (3 meters) long, and the tentacles had a colossal length of 42 feet (12 meters). The suction cups on the tentacles were firm and had "serrated" edges.
Another huge squid was also caught in Bonavista Bay. Its length is not stated, but it is reported that its large beak and a few tentacles have been sent for study at the Smithsonian.
On September 22, 1877, another giant squid was spotted in the shallow waters of Catalina, on the north shore of Trinity Bay, near Newfoundland. It was still alive when the fishermen saw it, but when the tide came, the squid found itself on the shore and died soon after.
Two fishermen dragged the squid into the village. All the inhabitants were amazed at its appearance and its enormous size. It was first decided to cut it into pieces and feed the dogs, but a man advised the fishermen to take the creature to the nearest town of St. John's.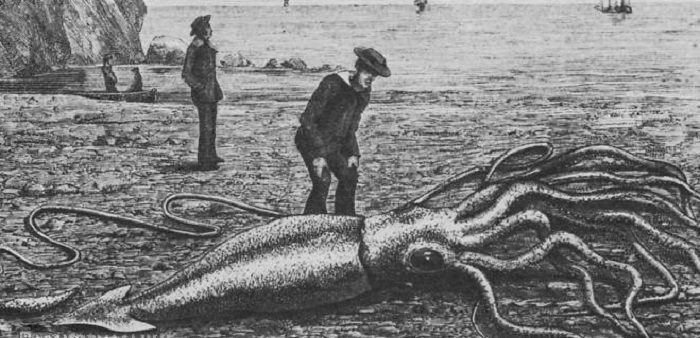 The fishermen did this and the squid's body was covered with ice and brought into the city. At first, they wanted to sell it to the same Professor Veril, but the deal fell through. After all, squid was auctioned off at the New York Aquarium.
On October 7, 1877, the squid's body was transferred to New York City and placed in a large glass tank filled with special liquid to preserve it from decomposing. There, it was finally measured for the first time: the squid's body was 3 meters long, plus the length of the tentacles – 9 meters. One of the tentacles was counting 250 suction pumps.
Henry Lee was very excited about this unusual series of events when, for 7 years, these rare marine animals were caught several times in the same area of ​​Canada. He suggested that the squid may have been attracted by the remains of small fish caught in the nets of cod fishermen.
This version has not been confirmed. Lee realized that giant squid, during those same years, were often seen elsewhere on the planet. Including Japan, in 1873, a huge squid was caught and sold on the Edo fish market.
In 1874, a giant squid was dumped on a beach on St. Paul's Island, Alaska. Together with the tentacles, it reached a length of 23 feet (7 meters).
In April 1875, a huge squid was seen in the water off the west coast of Ireland. The squid seemed dead and lying still, swaying in the waves. But when the fishermen swam to him and cut off one of his tentacles, the squid trembled and then quickly sailed out to sea.
The fishermen tried to catch it but had to chase it for sbout 5 miles before finally reaching it and killing it. The remains of it's tentacles can be seen in the Dublin Museum.
Why in those years there were so many cases of giant squid in shallow waters or near the shore, no one has understood.
Nowadays, such large squids are extremely rare.