APOCALYPSE WHEN? Five times the world was supposed to end (but didn't)…
Five times the world was supposed to end (but didn't)… from alien invasions to man-made black holes
Followed by millions around the world, these are some of the most radical doomsday predictions in recent memory that failed spectacularly
SINCE the beginning of recorded history, man has been trying to predict when the world will end.
With earth heating up and nuclear tensions a hot topic on everyone's lips in 2017, Doomsday may be closer than ever before.
But is the complete destruction of mankind a realistic possibility in the foreseeable future? Probably not.
Just like all of those before, anyone that attempts to predict a rapture in the future will likely be forced to accept defeat – just like this next group of would-be prophets.
We have put together a list of five of the more recent doomsday predictions that – surprise, surprise – didn't come true.
In 1992, radio broadcaster and evangelical Christian Harold Camping released a book entitled 1994?, which alleged the return of Christ would come in September 1994.
He had based his prediction off numbers and dates found in the Bible.
When this didn't come to fruition, despite Camping claiming he was "99.9 per cent certain" he was correct, he changed his rapture date to October 2, then for a third time to March 31, 1995.
Camping made 12 different prophecies all together, the last of which was October 21, 2011.
He put his error down to bad maths.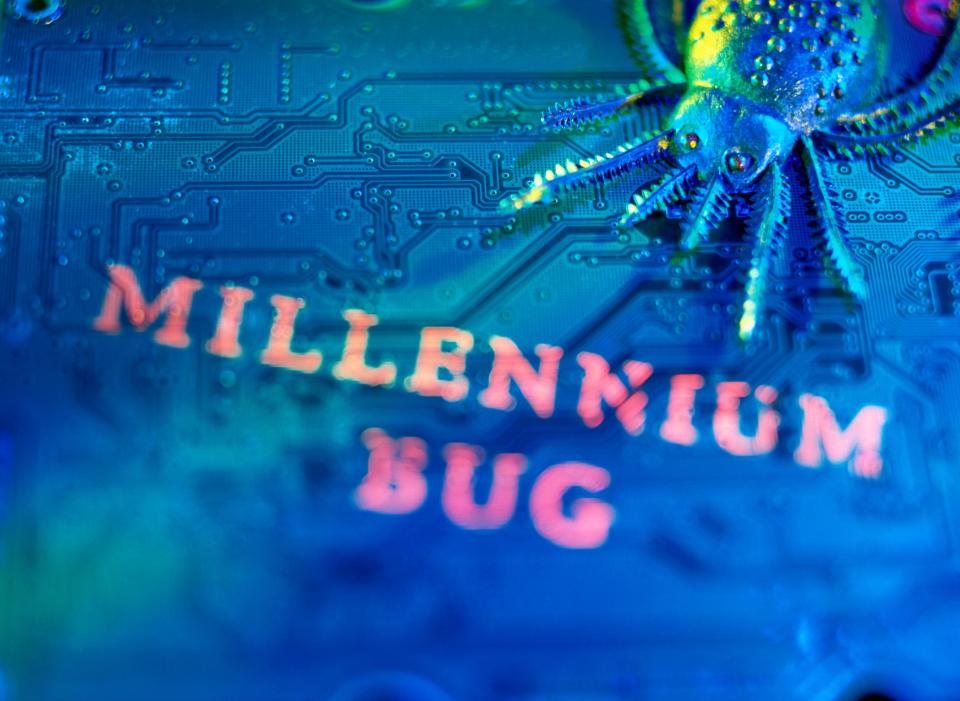 Possibly the most famous doomsday prediction to date, those that believed in the Y2K theory thought that when it came time for the turn of the millennium, the world's computer systems would crash.
A computer bug related to the storage of calendar data posed a problem, as up until that point, dates had been recorded using the last two digits of the year only.
This would, in theory, cause a worldwide crash when the clocks ticked over from 99 to 00.
Planes were supposed to drop out of the sky, power plants would shut down and society would cease to function.
In reality, just a handful of computer incidents were reported, most of which were to do with digital clocks displaying the year 1900 rather than 2000
Author Richard W. Noone claimed that the earth's final day would be May 5, 2000 in his book 5/5/2000: Ice, The Ultimate Disaster.
The date would allegedly see Mercury, Venus, Mars, Jupiter, and Saturn become aligned with the earth for the first time in six thousand years.
The planetary alignment was due trigger a series of natural disasters, kicked off by the disruption of Earth's polar caps.
Unfortunately for Richard, following his failed prediction, 'no-one' believed his prophecies again.
Many believed that man would manufacture the demise of Earth when they switched on the Large Hadron Collider (LHC).
By attempting to recreate a mini version of the Big Bang, a number of theorists thought it would create black holes which would engulf the earth.
Concerns reached boiling point when a pair of anxious citizens fired up a lawsuit against the operators of the collider – which required a safety report be submitted before the Collider could be operated.
So far, the LHC is yet to produce any black holes… that we know of.
One of the most followed predictions of the last few decades, the Mayan Apocalypse was due to come about a few days before Christmas in 2012, as the ancient Mayan calendar came to an end.
December 21st marked the end of the calendar's first "Great Cycle", after 5,125 years of continuously tracked time.
The prediction sparked wide-spread panic, and gave rise to a number of bizarre doomsday predictions including alien invasion, giant solar flares and monstrous tidal waves following planetary realignment.
One man in China was so convinced the world was coming to an end that he spent more than £100,000 to build his very own apocalypse-proof 'Noah's Ark'.
Strong Earthquake Could Be Israels Biggest Security Threat; Could Destroy 80,000 Homes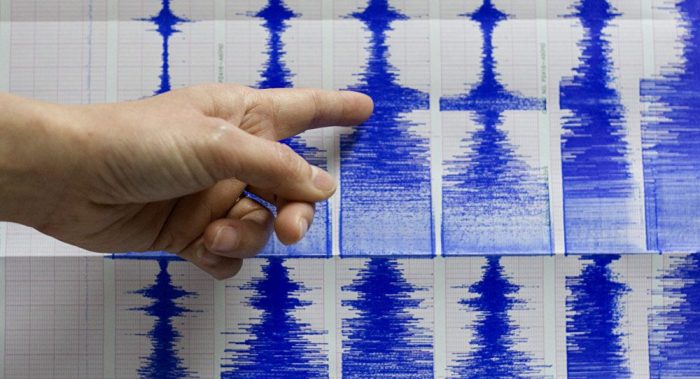 In response to a series of minor earthquakes felt across northern Israel over the past few days, Israeli Prime Minister Benjamin Netanyahu stated Monday that preparations were underway to reinforce the country's infrastructure.
According to news site Arutz Sheva, Netanyahu told government officials during a cabinet meeting this week that earthquake preparedness measures are currently being examined and any necessary actions would be undertaken over the next couple years.
"There are also other threats in the north, threats from nature: earthquakes," Netanyahu told his ministers. "We are preparing together with the Minister of Finance and the Minister of Defense. On the question of the earthquakes, an important act has already been made with National Outline Plan 38, but, of course, there is a need for additional steps and it costs a lot of money."
"It should be spread over a period of years, but it will be brought to the cabinet in the coming days."
National Outline Plan 38 is an Israeli measure to strengthen older buildings against earthquakes. The measure also offers economic incentives to encourage residents to seek building permits that will allow them to reinforce their homes.
A meeting involving representatives from the National Emergency Management Authority, the Israeli army's Home Front Command, police, firefighters, the Magen David Adom ambulance service and municipal authorities is scheduled to take place Wednesday to further address the country's ability to handle earthquake-related disasters, the Times of Israel reported.
The prime minister's remarks came the same day that Jackie Levy, Israel's deputy minister of housing and construction, told The Jerusalem Post that roughly 80,000 homes in the state are in danger of toppling if a powerful earthquake hits.
"There are many old structures that will simply collapse like a tower of cards during an earthquake," Levy told the publication. "On every platform, I have demanded that the Israeli government open its eyes and internalize that this earthquake is a ticking time bomb, and it must invest considerable resources in order to prevent the disaster."
"The government must stop trembling from the large expenditure and ascend one step after another on the budget ladder, because the quakes are going up the Richter scale at a dizzying pace," he added.
Suggesting that the recent series of earthquakes was likely leading up to "the big one," Levy stressed that "this is Israel's biggest security threat."
But not everyone agrees with Levy's predictions. Avi Shapira, a seismologist at Haifa University, told Ynet News that the series of earthquakes doesn't necessarily suggest that a major shaker was around the corner.
"There is no clear evidence suggesting that such a sequence of earthquakes necessarily leads to a massive earthquake," Shapira said. "Statistically speaking, there are places around the world where probability increases. Chances are nothing will happen, but you cannot rule out the possibility that it might."
Israel is situated along the Syrian-African rift, which is part of the Great Rift Valley, a geographic trench that runs from Lebanon's Beqaa Valley southward to Mozambique.
The most recent earthquake felt in the country was Monday evening. It measured in at a magnitude of 3.2. The last major earthquake to hit the region was in 1927, killing at least 300 people and injuring 700 others, CBN News reported. Its magnitude was estimated to be 6.2.
Sputniknews
Forget Yellowstone… A new super volcano is brewing under Massachusetts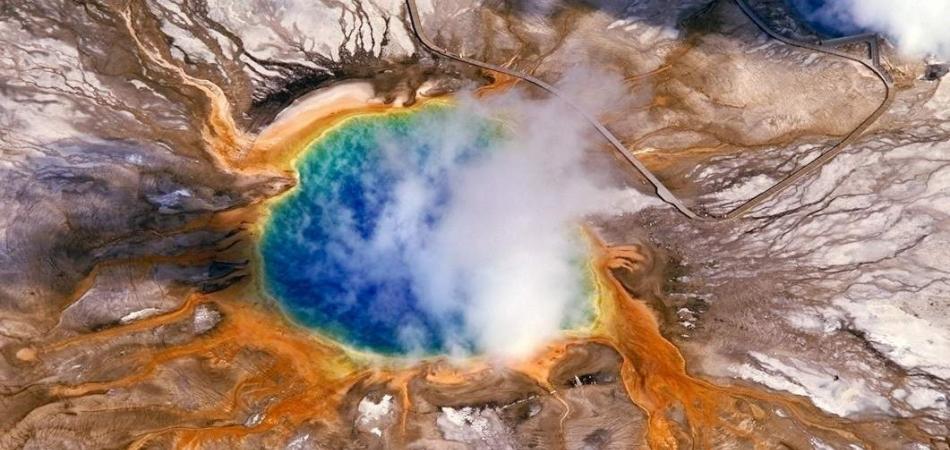 Massachusetts, New Hampshire, and Vermont Are All Sitting On New Supervolcano.
Residents along with geologists of the United States have been focusing on the Supervolcano at Yellowstone but while they have been doing so, what is described as a huge mass of molten rock, has crept up under the northeastern states of the United States.
Geologist Professor Vadim Levin said:
"The upwelling we detected is like a hot-air balloon, and we infer that something is rising up through the deeper part of our planet under New England."
This essentially means that residents of Massachusetts, New Hampshire, along with Vermont are all sitting on a new Supervolcano.
This has come as quite a shock with professor Levin saying:
"Our study challenges the established notion of how the continents on which we live behave. It challenges the textbook concepts taught in introductory geology classes."
The Region Was said to be Geologically Stable with no Active Volcanoes
Over the past, the region has been geologically stable with no active volcanoes reported Foxnews.com. Therefore, the huge build-up of the magma is something that has only occurred recently. While saying recent, considering the geological processes timescale of Earth, it may mean tens of millions of years.
Professor Levin said:
"It will likely take millions of years for the upwelling to get where it's going. The next step is to try to understand how exactly it's happening."
At the moment, geologists have no idea whether or not the huge magma bubble might make its way up to the surface and affect the people living in regions such as Massachusetts, New Hampshire or Vermont.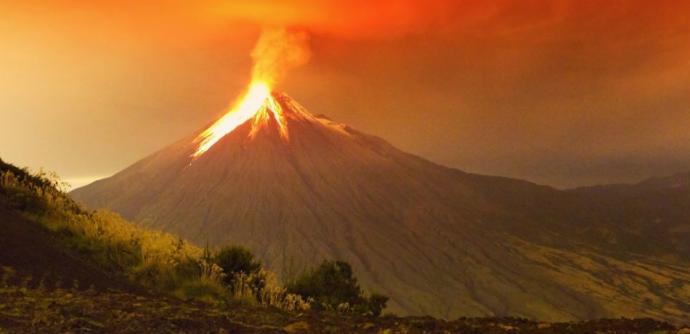 The Molten Blob Might Be Too Small to Rise to the Surface or It Has not had Time
Geologists pointed out that the molten blob is lying under the center of Vermont but it does have western New Hampshire along with western Massachusetts in its grip too. Professor Levin said it might be that the magma blob is too small so it might not rise to the surface. However, on the other hand, perhaps it did not have time to do so yet.
For the time being the residents of Massachusetts, New Hampshire and Vermont are holding their breath, but it may be futures generations that have to worry, perhaps in another 50 million years or so.
Source: Disclose.tv
Scientists Warn of Massive Earthquakes in 2018 Due to Earth's Slowing Rotation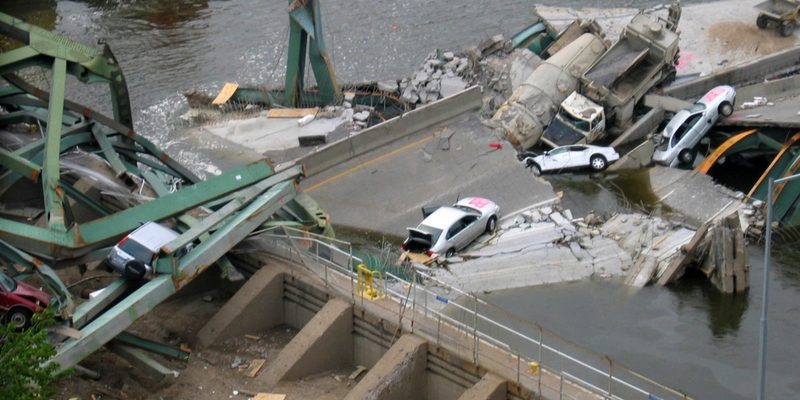 (ANTIMEDIA) — 2018 could see a stark uptick in earthquakes, according to a recent report published in Geophysical Research Letters and presented at the annual meeting of the Geological Society of America.
According to Roger Bilham of the University of Colorado in Boulder and Rebecca Bendick of the University of Montana in Missoula, a tiny shift in the speed of the Earth's rotation could trigger a doubling of the number of earthquakes the planet experiences.
The Guardian's Observer summarized:
"They believe variations in the speed of Earth's rotation could trigger intense seismic activity, particularly in heavily populated tropical regions.

"Although such fluctuations in rotation are small – changing the length of the day by a millisecond – they could still be implicated in the release of vast amounts of underground energy, it is argued."
The scientists studied earthquakes above a 7.0 magnitude since 1900. "Major earthquakes have been well recorded for more than a century and that gives us a good record to study," Billham told the Observer.
In analyzing the data, they found five periods of time where the incidence of earthquakes was higher than other times. "In these periods, there were between 25 to 30 intense earthquakes a year," said Bilham."The rest of the time the average figure was around 15 major earthquakes a year." These periods occurred roughly every 32 years.
In their search for correlating factors, they found these periods of higher rates of earthquakes followed a slowing of the earth's rotation. They found that there were more large-scale seismic incidents following these five-year intervals of slowed rotations.
"It is straightforward," said Bilham. "The Earth is offering us a five-year heads-up on future earthquakes." In their official presentation summary, the researchers note it can be between five and six years, and the latest slowdown began in 2011, "suggesting that the world has now entered a period of enhanced global seismic productivity with a duration of at least five years."
"The inference is clear," Billham said. "Next year we should see a significant increase in numbers of severe earthquakes. We have had it easy this year. So far we have only had about six severe earthquakes. We could easily have 20 a year starting in 2018."
Though it is not clear why the slowed rotation may lead to more earthquakes, Billham and Bendick believe activity in planet's core could be involved. Science Mag explained:
"When day length changes over decades, Earth's magnetic field also develops a temporary ripple. Researchers think slight changes in the flow of the molten iron of the outer core may be responsible for both effects. Just what happens is uncertain—perhaps a bit of the molten outer core sticks to the mantle above. That might change the flow of the liquid metal, altering the magnetic field, and transfer enough momentum between the mantle and the core to affect day length."
The researchers' findings ultimately only establish correlation, not causation. However, they have stirred up interest. "The correlation they've found is remarkable, and deserves investigation," said Peter Molnar, another geologist the University of Colorado.
They also found most of the massive quakes related to this phenomenon have occurred near the equator.