Anyone Else Notice Something Weird In This Snapchat Filter?
We all have seen the crazy and downright random filters that Snapchat come up with. However, as I was scrolling back through my camera roll I came across this one snap that I saved on September 19th 2016 and noticed something quite disturbing about it…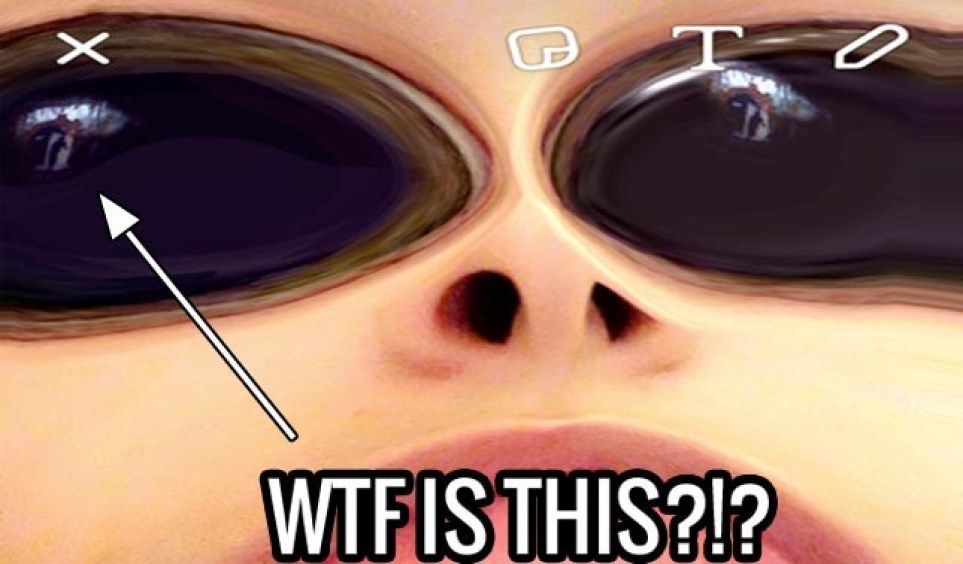 If you look closely into the filter's eyes you will see a mysterious, creepy black figure emerging from a lit background…
Who is it?  What is going on? Why is this so unsettling?
If you missed it, this was one of the many alien-like (or bug-like, as some people see it) Snapchat filters that have been released. However, some conspiracy theorists would say there might be a deeper meaning behind this one.
Before you say anything, it is not just a reflection as everyone who used this filter had the same image in their eyes. Check your own pics if you don't believe me! It was also not sponsored by any company and so couldn't be explained by that.
My initial thoughts upon seeing this image was that it was a silhouette of someone escaping from their house which has alien space ship lights beaming into it. Alternatively, you could see the figure as another alien, emerging from a house with a kind of 'ET phone home' finger pointing.
What do you think this is?!
Is this Snapchat's subtle nod to all the mysterious missing people cases that were thought to be abductions, and therefore them revealing their belief in extraterrestrials? Is it part of the government's plan to use social media to get us used to the idea of aliens because an invasion is highly likely? Or is it simply a random smudge that Snapchat forgot to correct?
It's quite strange that we haven't seen a  return of this filter like we have with so many others… Snapchat is definitely hiding something.
Are you creeped out by this? What do you see?
Source www.opinionpanel.co.uk
WikiLeaks confirms that the US destroyed an extraterrestrial moon base
A document published by WikiLeaks clearly implies that the US had a "secret" base on the Moon that was destroyed by Russia. But there is not everything.
UFO researcher Scott Waring says on his website: "I was researching the WikiLeaks website and I found this information pertaining to a secret lunar base that the United States had destroyed in the late 1970s. The cable has only the details of the document, but not all because the document was written by hand and was never put in digital format. "
Waring asks: "How would the United States destroy an alien base on Earth's moon without anyone suspecting it? That is easy. Do you remember the Apollo missions? Well, there were supposed to be more than 20 missions of this type on the Moon, however, NASA suddenly stopped at Apollo 17, to perform some secret black operations missions involving the recovery of extraterrestrial technology and the recognition of alien structures and ships and to detect any possible threat to the US "
Waring continues, "I met a man named William Rutledge in 2011 on YouTube when he uploaded half a dozen videos of the Apollo 20 mission in which he participated. It was a shared mission of the United States and Russia to the Moon near the Delporte crater. "
"William and the other astronaut recorded their activities on the Moon on film. Including exploring a cigar-shaped ship in the Delporte crater. Inside they found glass tubes along the walls with tiny biped skeletons (a few centimeters high).
They also found a female pilot with hoses connected to her nose and she was in a coma and appeared to be physically and mentally connected to the ship. She never woke up, but was taken back to Earth. He also recorded a beautiful alien city damaged on the moon.
I think this is the extraterrestrial base that was destroyed by the United States. They probably destroyed it in a later mission, after having recovered all the possible technology that could be returned."
Why would he destroy using the alien base? "I think it was to keep it out of reach of other countries in the world. Imagine what would happen if Israel landed a probe on the Moon and found the base, publicly claiming that all its contents are property of Israel. Suddenly, it would make Israel a world power. "
"The United States does not want to lose that title nor do they want to deal with the competition of other countries that defeat them in strange cities and worlds and that explore the universe. Although the United States did share those secret Apollo missions with Russia at that time. "
"Apparently, William Rutledge never blurted out that NASA had destroyed the alien base on the Moon, which he had once recorded. It would have broken his heart. He told me he was old, in his last 70 years at the time I spoke with him he said that he had converted some of the films into digital video in order to share them before he died. He was old and he wanted to take this secret out of his chest. "
Is our world really as presented? There are millions of pages of documents that are classified in several countries each year, how is it possible to really determine what is happening "behind the curtain"? Why does the secret govern? Leave your comment below.
Gematria/Numerology of Notre Dame Fire: Marcon, FreeMasons, and More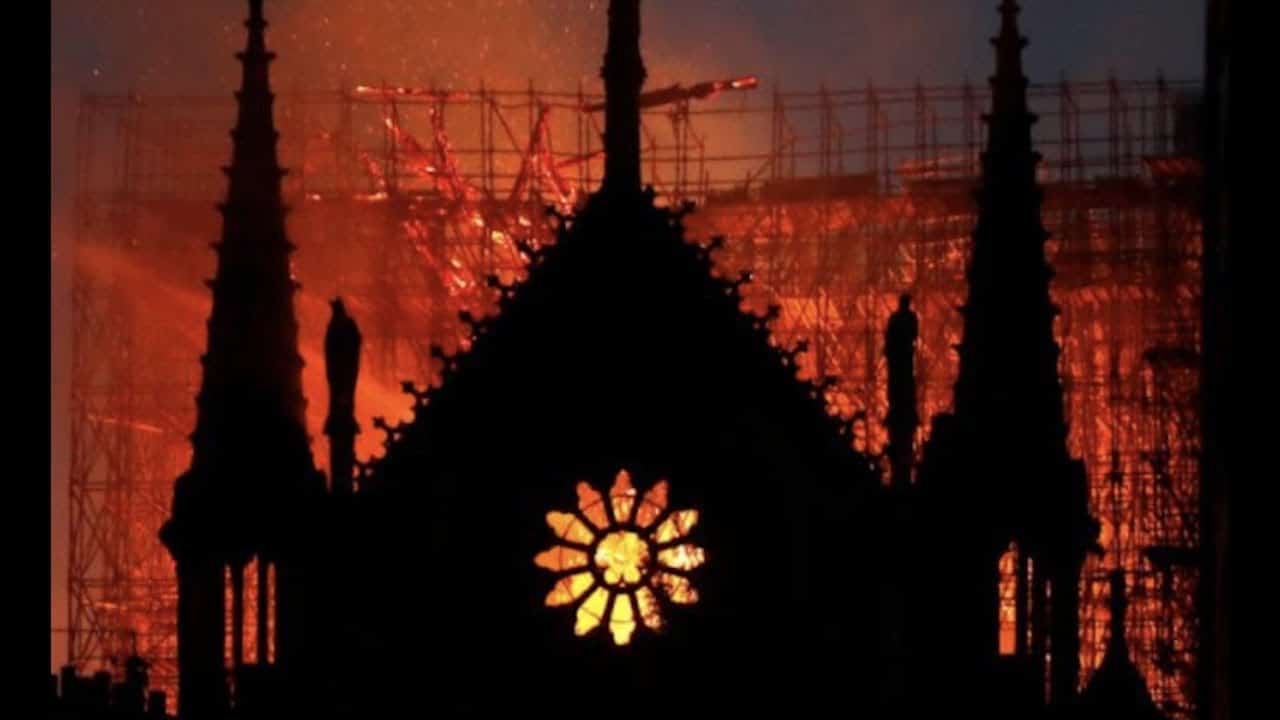 Here are a series of numerological reductions associated with this event. As always, discern for yourself and think critically.
Various historians, insiders, and whistleblowers claim that dark occult groups and forces have long controlled the planet and shaped its history. The preceding video offers some of this history in an effort to substantiate the notion of a powerful group working behind the scenes, sometimes called the Illuminati, the Deep State, the Order of the Black Sun, and so on. Properly identifying causes in reality is essential so as to lead a fulfilling life and work constructively to improve the world around you. We need accurate and complete knowledge. With this knowledge in hand, an individual can contend with the realities of malevolence, which will inexorably lead to an activation of the truth-seeking and freedom craving urges.
The biggest secret that the pentagon hides: "The Anunnaki are returning to Earth"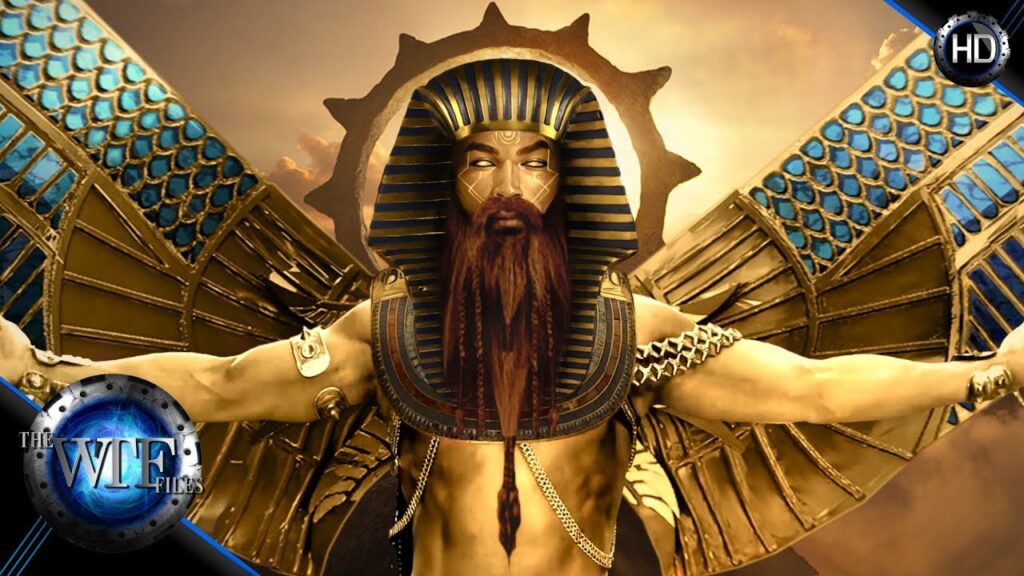 According to one researcher, the Anunnaki must return to Earth to "fix what they did wrong" (our junk DNA) to accelerate the spiritual awakening and evolution of human consciousness.
The Anunnaki may be returning to Earth, according to a recent interview with a Pentagon source. Stan Deyo said that NASA and the Pentagon believe that Annunaki will return with the arrival of the planet Nibiru.
Whether it's a planet or a dwarf star, it will be known, but something is not right. It is likely that the Annunakis are already here, this will be a "contact" in stages. THESE GODS CAME FROM NIBIRU and they would control us.
IN SUMERIAN MYTHOLOGY THE ANUNNAKI
They were a pantheon of good and evil gods and goddesses (duality) who came to Earth to create the human race. According to some resources, these gods came from Nibiru.
The Assyrians and the Babylonians called him 'Marduk', their chief god. The Sumerians said that one year on Planet Nibiru (One SARS) is equivalent in time to 3,600 years of Earth.
The life expectancy of the Anunnaki was 120 SARS, which is 120 x 3600 or 432,000 years. According to the List of the Kings. The Anunnaki appear in the myth of the Babylonian creation, Enuma Elish. At the end of the Marduk augmentation version, after the creation of humanity.
According to Gregg Braden's research, we only have 20 of the 64 codons in our "activated" DNA. You have to ask yourself, "Why would the Source of creation limit our genetic abilities by deactivating most of our DNA?"
OUR DNA
It was limited by the Anunnaki to keep us in submission, control and conformity with our Anunnaki teachers. To put it another way, they are the beings that are controlling us for millions of years, they know our true genetics.
They have the purpose of not losing control, they have the power to govern through fear, since they know that latent factor that shoots in our DNA, these beings can be much more powerful than the leaders we perceive (like the presidents).
For researcher Simon Parkes, we have 12 strands of DNA and each strand is related to a specific galactic race.