Like Antrum, the film we are talking about today, there are many objects that are said to be possessed by evil spirits or paranormal beings, and their owners have claimed to have been victims of terrifying appearances and to experience really horrifying events.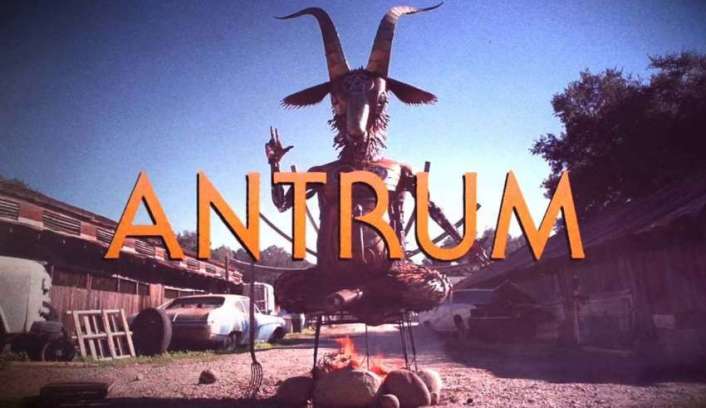 But do the cursed movies really exist? The first thing that comes to mind is "The Ring",which revolves around a video tape that whoever sees it will receive a phone call that will tell you that it will die in exactly 7 days.
While The Ring is only a horror movie, now a cursed movie has been discovered that can kill anyone who sees it. And the worst of all is that it will be re-released this year in all theaters.
The film in question is called "Antrum: The Deadliest Film Ever Made" and was directed by David Amito and Michael Laicini. Shot in the 1970s, the film disappeared shortly after it premiered before reappearing in 1988.
After screening at a film festival in Budapest, theaters burned down and several of those present died in mysterious circumstances. A few years later, there was a kind of rebellion in a theater in San Francisco where Antrum was screened, and in the chaos, the only physical copy disappeared.
The film is about a brother and sister (Rowan Smyth and Nicole Tompkins) who venture into the forest to find their way to hell in order to save the soul of their recently deceased dog.
In addition to the plot, the film also features documentary-style statements and information about the mysterious events that have taken place in connection with the film's history, as well as debates about the occult.
But the film, after years have gone, has been rediscovered by a writer, director and producer Eric Thirteen, who found it last October while attending the Brooklyn Horror Film Festival.
"Here I was at the festival where this movie is playing," Thirteen told Forbes. "Normally, everyone is promoting their projects, it is very easy to talk to people about what is being shown, and yet I can not make anyone tell me what the hell happened with this movie that everyone talks about. That's when I had to see it, a film that is not being projected anywhere else, that does not have records on the Internet, about which nothing can be found. "
But the most mysterious of all is that during the time that Antrum unlearned, all kinds of strange things were added, such as strange symbols and indescribable ghostly images.
"Originally, it was in Arabic and then it was lost for years and it was recovered, it has all these notes where someone tried to translate it, but maybe it was an unfortunate attempt because they died in the process," continues Thirteen. "There are notes scrawled on the margins and every time the film is lost and recovered, new mosaic pieces are added."
Thirteen describes how the film could make us feel: "There are certain people who say: 'Ok, a damn movie. Oh no, am I going to be cursed? ' And then there are others who says: 'Of course you will not be cursed by a movie, do not be ridiculous'. And then there are those who will think about the days after watching the movie.
You want to show it to your friend, and when you show it to your friend, do you tell them it's a damn movie? Do you somehow make a joke about it? It's in your life now, you're talking about that, you're making decisions about it. The way the movie follows you in the real world, that's the real curse. "
Antrum will be presented at the International Fantastic Film Festival in Brussels later this month and will be released in theaters later this year in some countries, and internationally by 2020.
And if thinking that the movie could kill you is not scary enough, there is a brief introduction that includes a disclaimer for those who are brave enough to see it.
Will you dare to see the movie, being a victim of the curse? What do you think?