Anti-Gravity Ball by MIT Opens New Dimensions
The strong magnetic field controlled by the computer along with optical tracking system and a projector are used to make the ball move around. Jinha Lee, the one who has made this project has been telling that this anti gravity ball could be used in various fashions, like by projecting our solar systems and even manipulating some controls of physical motion to digital motion.
The stability and the vertical hold of the ball is also appreciatable, since it has no disturbance as the magnetic field puts a firm hold over it.
More to see this thing in action, watch the video above:
Source:
Awe Science
A Decades-Old Asthma Drug Has Reversed Brain Damage From Dementia in Mice –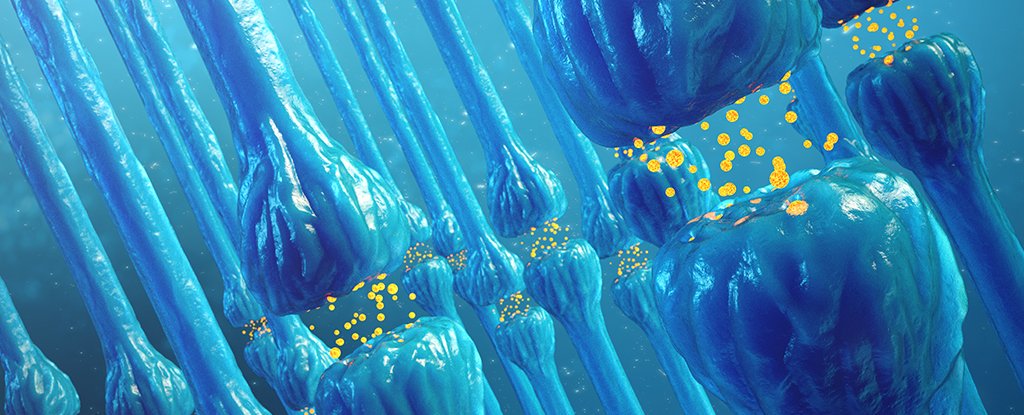 Scientists have used a mice model to reverse some of the most severe damage done to the brain by dementia – and they did this with a surprisingly old medication typically used for asthma.
The discovery could open up the road for treatments that could restore memory and spatial impairment in people with conditions like Alzheimer's. While a human treatment is still some way off, the research shows one method we could use to retroactively treat the buildup of tau proteins, long thought to be a key factor in dementia.
Key to the improvement was an asthma drug called zileuton (or Zyflo) that's been in use for 22 years. The team from Temple University in Philadelphia is highly optimistic, claiming that their findings could eventually improve the lives of millions of people with dementia.
"We show that we can intervene after disease is established and pharmacologically rescue mice that have tau-induced memory deficits," says senior investigator Domenico Praticò.
There's still plenty we don't know about diseases like Alzheimer's, but the evidence points to tangles of tau proteins blocking connections between neurons. Another protein, amyloid precursor protein (APP), is also thought to be involved.
In this study the scientists targeted inflammatory molecules called leukotrienes. Having found that leukotrienes cause damage to nerve cells as dementia develops, the team wanted to try blocking the formation of these molecules.
That's where zileuton came in. It was given to one group of mice engineered to have similar dementia problems to 60-year-old humans with the condition, while another group of mice were given placebos instead.
After 16 weeks, treated mice were performing much better on maze tests than mice who hadn't received zileuton. The treated group was also found to have 90 percent fewer leukotrienes in their brains, and 50 percent fewer tau tangles.
"It's really dramatic what we observed," Praticò told Stacey Burling at The Inquirer. "For the first time, we are showing that we can do something after the disease is established."
In fact, the synapses of the mice given zileuton looked as healthy as normal mice after close analysis. It's almost as if this aspect of the dementia had been completely cleared up.
Before we get too excited, there are some limitations to consider. For example, these mice didn't have any beta-amyloid plaque build ups (caused by APP) in their brains, which are consistently found alongside tau plaques in human brains with dementia.
And while mice are often used in research for their genetic and biological similarity to humans, transferring treatments over from these animals can be difficult. Add to that the limits of our understanding about dementia, and there's still a lot of work to be done.
Nevertheless, the fact that researchers were able to actually reverse some of the damage of dementia after it had taken hold is cause for celebration, because the condition isn't usually diagnosed in humans until the effects have already started.
Another reason for optimism is that zileuton has already been approved as a safe drug, albeit with advisory warnings and potential side effects. But it should make it easier to set up a clinical trial, which the team of scientists wants to do next.
"This is an old drug for a new disease," says Praticò. "The research could soon be translated to the clinic, to human patients with Alzheimer's disease."
The research has been published in Molecular Neurobiology.
A Robot Just Operated On A Human Eye for the First Time
From prostate surgery to gallbladder procedures, robots are already mainstays in the operating room. Now, they're coming for your eyes.
In 2016, researchers from the University of Oxford's Nuffield Department of Clinical Neurosciences kicked off a clinical trial to test the PRECEYES Surgical System, a robot designed to perform surgery on the retina, the surface at the back of the eyeball. On Monday, they published the results of their robot-assisted eye surgery trial in the journal Nature Biomedical Engineering.
A surgeon uses a joystick to control the mobile arm of the PRECEYES system. Doctors can attach various instruments to the arm, and because the system is robotic, it doesn't suffer from any of the slight tremors that plague even the most steady-handed of humans.
For their trial, the researchers enlisted 12 patients that each needed a membrane removed from their retina — a fairly routine procedure, the study authors note. Doctors performed six of their surgeries the traditional way, while each of the others underwent a robot-assisted eye surgery.
The surgeries start with a tiny incision just above the pupil through which the surgeon inserts a flashlight. For the robotic version, the surgeon inserts the robot through an incision less than 1 mm in diameter, a bit below the pupil. It separates the membrane from the retina, then removes the membrane from the eye, exiting through the same hole it entered. In the surgeries conducted without the robot, the surgeon does this manually, using microsurgical instruments while looking through an operating microscope.
All 12 surgeries were successful; in some cases, the robot made the surgeon even more effective than usual, according to an Oxford press release. In a second phase of the trial, surgeons used the robot on three patients to dissolve under-retina hemorrhages that could have led to vision loss. Those surgeries were successful, too.
A robot-assisted eye surgery did take about three times as long as a traditional one, but trial leader Robert MacLaren told New Scientist that was just because the surgeons were unfamiliar with the robot and moved slowly out of caution.
Now that the researchers have evidence that they can use PRECEYES for routine procedures, they're turning their attention to far more difficult surgeries — maybe even ones that are currently impossible.
"Our next step will be to use the robotic surgical device for precise and minimally traumatic delivery of a gene therapy to the retina, which will be another first-in-man achievement and is set to commence in early 2019," MacLaren said in the press release.
While doctors can already perform that operation on patients who aren't able to see at all, their hands aren't reliable enough to pinpoint specific spots on the retina for  patients who still have some vision. MacLaren told New Scientist that PRECEYES might also allow surgeons to directly unblock blood vessels or inject treatments directly into patients' optic nerves — two operations that are currently impossible.
PRECEYES is one of several robot surgeons in development, and while they generally may not work as quickly as their human counterparts, their precision will reduce the risk and open new doors to different types of surgery never before possible.
The Damaging Effects Of 5G WiFi On Your Health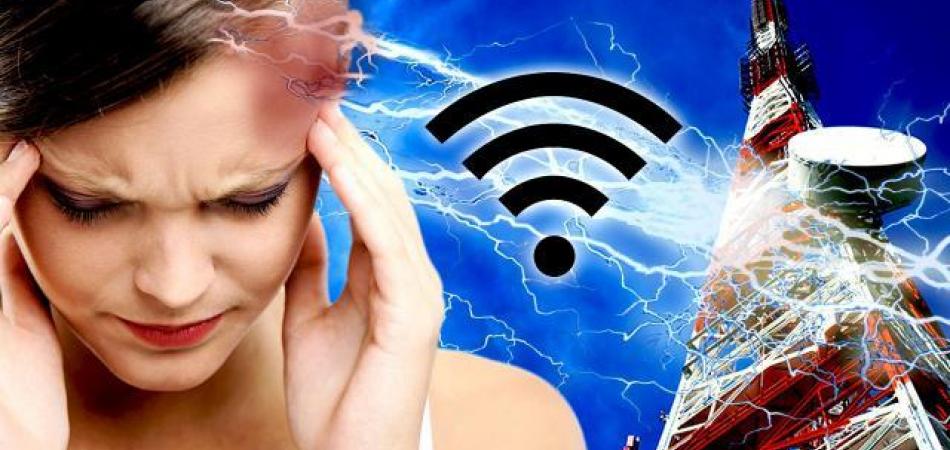 Wireless radiation is a huge health problem that continues to be ignored and another opportunity for us to gaze into the past of similar occurrences and learn from our mistakes. Take tobacco for example, at one time in history you were considered a fool and 'crazy' for speaking up against the big tobacco companies and letting people know that cigarettes compromise our health. Today, science has spoken, and it has spoken for a long time, despite what the corporations put out into the public and the "science" they used to approve these things in the first place.
There doesn't seem to be much more of a difference between communication companies that sell and manufacture wireless products and services, which, according to hundreds of scientists and countless amounts of publications, are urging authorities to pay closer attention to what wireless radiation is doing to human health.
This is one of the multiple examples where corporate control rules and dictates government policy, policies that favour big corporations at the behest of planet Earth and the rest of the human population. But it's more so apparent in North America.
European Restrictions
In Europe, multiple countries have restrictions on WiFi and have pointed out some disturbing things. France passed a law in 2015 banning WiFi from all nursery schools, the law states that WiFi must be turned off in all elementary schools when it's not in use. W wired connection if possible, is preferred. Advertisements directing cell phone use towards young children are banned.
An example from Namibia states quite clearly that current so-called "safety" standards don't protect citizens from long-term health effects, and that the guidelines governing their use do not guarantee adequate protection against the effects of long-term exposure.
Other countries include Belgium, Spain, Israel, Australia, Italy, Switzerland, Germany, Austria, India, Finland, Cyprus and more.
Why are they saying no to WiFi? See for yourself:
You can access hundreds of these scientific papers and read more here, just click on the science section and under each heading, there are links directly to the research. If you click on the drop-down tab, a list of scientific references as documentation appears. 
At the same time, we are the ones using this technology. It's becoming so useful, and so easy to just rely on the corporation like we do with everything else. How ironic is it that we raise money and advocate for cancer, yet support the very things that are contributing to it, on grande scales?
Millions of children and adults in schools around the world spend significant amounts of time around wireless devices and Wi-Fi. Many schools are introducing Bring Your Own Device (BYOD) policies and installing industrial wireless routers for tablets. However, wireless devices expose students and staff to microwave radiation that can impede learning and overall health. Studies have shown that microwave radiation can damage reproductive systems, impact the immune system, alter brain functioning, and may increase cancer risk. Tablets have up to 5 antennae that are constantly emitting short intense bursts of radiation even when not connected to the Internet. Wireless devices in classrooms thus result in multiple sources of wireless radiation exposure. – Environmental Health Trust
The 5G Health Concerns
So, what about 5G? Science already indicates that the current wireless technologies of 2G, 3G and 4G – in use today with our cell phones, computers, and wearable tech. – creates radio frequency exposure which poses a serious health risk to humans, animals and the environment. 5G is the term used to describe the next-generation of mobile networks beyond the 4G LTE mobile networks used today. 5G is intended to be the technology that allows the "Internet of Things" (IOT) to exist and connects all internet connected devices together.
Scientists have been studying the health effects of 5G and wireless radiation and are deeply concerned with their findings and are calling for a stop to the rollout of 5G,  as well as a halt to the proposed increase in radio frequency radiation exposure to the public.
Thanks to all of the efforts by various researchers, scientists and more, the world is waking up to this information and it's actually starting to become talked about within the mainstream. It always seems like such a long process from the point where something is known, to actually mass consensus and action steps being created.
A CBS news report recently emphasized:
The wireless industry is in a race to roll out 5G service. The network is supposed to be up to 100 times faster than current data speeds, but it requires cellphone tower equipment to be closer to users than before. Wireless companies in the U.S. say they'll have to install about 300,000 new antennas – roughly equal to the total number of cell towers built over the past three decades. That's causing outrage and alarm in some neighbourhoods, as antennas go up around homes.
5G requires the installation of new equipment across the U.S. Every wireless company is working to build its own 5G network. This is worse than cell phone use, and yet, according to government health authorities, "a limited number of studies have shown some evidence of statistical association of cell phone use and brain tumour risks… but most studies have found no association."
Waiting for high levels of scientific and clinical proof before taking action to prevent well-known risks can lead to very high health and economic costs, as was the case with asbestos, leaded petrol and tobacco.
"Putting it bluntly they are damaging the living cells in our bodies and killing many of us prematurely" (source)
Melissa Arnoldi, who leads AT&T's efforts, said "if it's not already in your neighbourhood, it's coming." This is quite concerning, she told CBS news that "5G uses high-frequency waves that support faster speeds but don't travel as far as current wireless frequencies. So instead of relying on large cellphone towers spread far apart, they need "small cell" sites that are much closer together."
Sometimes I wonder, how is this even allowed to happen? Who are the people which control what type of information with regards to our health gets emphasized, and what doesn't?
This new 5G equipment is currently being installed in a neighbourhood near you.
I'll leave you with this TED talk by a Silicon-valley engineer turned technology health advocate, Jeromy Johnson.