Antarctica Castle Discovery Rewrites History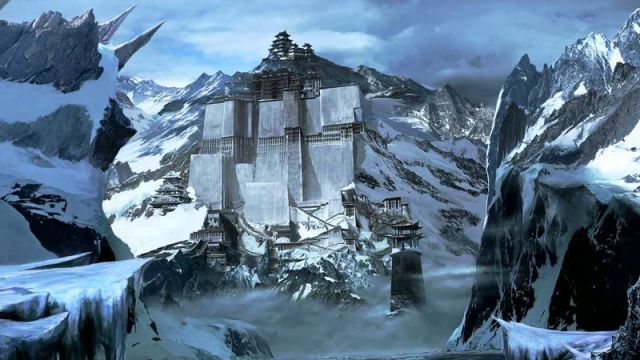 What is this fort doing in Antarctica? Motte and bailey castle remains to emerge from icecap.
A GIANT fort-like structure has just revealed itself in deepest Antarctica, sparking claims of an ancient civilization once roaming the polar region.
This mysterious dome structure hints at an ancient civilization dwelling in Antarctica
What appears to be the remains oval-shaped "building" is 400ft across and appears to have all the hallmarks of being a sizeable, man-made construction – similar to a medieval motte and bailey castle.
If true, it would reshape everything scientists thought they knew about humanity's past as it would prove people inhabited what was previously thought to be a desolate region.
Satellite imagery clearly shows the structure, which closely resembles the ruins of a once giant building.
It is so symmetrical it has raised questions as to whether nature alone could have designed it.
Scientists initially thought the discovery could be a sastruga – a natural phenomenon formed by years of being battered by strong, freezing winds and heavy snowfall.
But sastrugi always form a distinctive shape based on the direction of the wind and rarely appear as a distinct oval, such as the mystery formation in the satellite image.
Ancient civilizations in Antarctica have long been rumored to have existed, with people pointing to a map drawn in 1513 by Turkish admiral Piri Reis as a clear sign of historic life.
The map shows Antarctica drawn impeccably well, despite it not officially being discovered until 1818.
This dome-like structure is not the first discovery to raise questions about advanced ancient civilizations living in the area.
A pyramid also appears to have been discovered poking out of the snow, with its distinctive triangular, symmetrical shape are clearly at odds with its surrounding environment.
Source: youtube.com, Brave Counsel, express.co.uk
Homo Naledi, Newly Discovered Species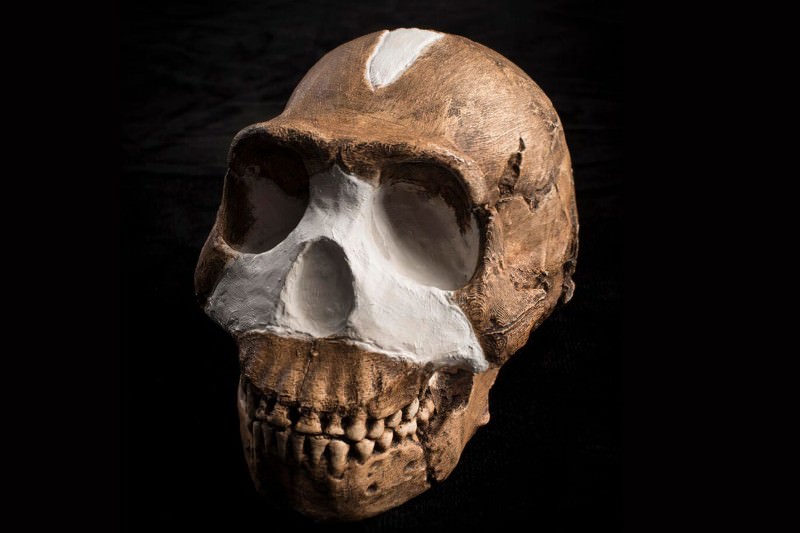 In 2017, geologists demonstrated that this species, Homo naledi, existed in southern Africa between 236,000 and 335,000 years ago–potentially the same time that modern humans first emerged in Africa. This is a puzzle to scientists, who long held that there was only one species in Africa at this late time period – Homo sapiens. How did this species exist alongside others with brains three times its size? The new study suggests that naledi's behavior may have reflected the shape and structure of the brain more than its size.
The small brains of Homo naledi raise new questions about the evolution of human brain size. Big brains were costly to human ancestors, and some species may have paid the costs with richer diets, hunting and gathering, and longer childhoods. But that scenario doesn't seem to work well for Homo naledi, which had hands well-suited for toolmaking, long legs, humanlike feet, and teeth suggesting a high-quality diet. According to study coauthor John Hawks, "Naledi's brain seems like one you might predict for Homo habilis, two million years ago. But habilis didn't have such a tiny brain–naledi did."
Homo naledi may have had a pint-sized brain, but that brain packed a big punch. New research by Ralph Holloway and colleagues – that include researchers from the University of the Witwatersrand, Johannesburg, South Africa – published in the Proceedings of the National Academy of Sciences examines the imprints of the brain upon the skulls of this species, called endocasts. The research highlights the humanlike shape of naledi's tiny brain, surprising scientists who studied the fossils. These findings draw further into question the long-held belief that human evolution was an inevitable march towards bigger, more complex brains.
The discovery of Homo naledi by Professor Lee Berger of Wits University and his team at the Rising Star caves in the Cradle of Human Kind in 2013 was one of the largest hominin discoveries ever made and hailed as one of the most significant hominid discoveries of the 21st Century. Berger and Professor John Hawkes who was also part of the original Rising Star team who made the naledi discovery, as well as Professor Heather Garvin from Des Moines University in the US, are associated with the Evolutionary Studies Institute (ESI), based at Wits University.
The researchers pieced together traces of Homo naledi's brain shape from an extraordinary collection of skull fragments and partial crania, from at least five adult individuals. One of these bore a very clear imprint of the convolutions on the surface of the brain's left frontal lobe. "This is the skull I've been waiting for my whole career," said lead author Ralph Holloway, of Columbia University.
The anatomy of naledi's frontal lobe was similar to humans, and very different from great apes. Naledi wasn't alone. Other members of our genus, from Homo erectus to Homo habilis and the small-brained "hobbits", Homo floresiensis, also share features of the frontal lobe with living humans. But earlier human relatives, like Australopithecus africanus, had a much more apelike shape in this part of the brain, suggesting that functional changes in this brain region emerged with Homo. "It's too soon to speculate about language or communication in Homo naledi," said coauthor Shawn Hurst, "but today human language relies upon this brain region."
The back of the brain also showed humanlike changes in naledi compared to more primitive hominins like Australopithecus. Human brains are usually asymmetrical, with the left brain displaced forward relative to the right. The team found signs of this asymmetry in one of the most complete naledi skull fragments. They also found hints that the visual area of the brain, in the back of the cortex, was relatively smaller in naledi than in chimpanzees–another humanlike trait.
A humanlike brain organisation might mean that naledi shared some behaviours with humans despite having a much smaller brain size. Lee Berger, a co-author on the paper, suggests that the recognition of naledi's small but complex brain will also have a significant impact on the study of African archaeology. "Archaeologists have been too quick to assume that complex stone tool industries were made by modern humans. With naledi being found in southern Africa, at the same time and place that the Middle Stone Age industry emerged, maybe we've had the story wrong the whole time."
Source: The Daily Galaxy
Largest Dinosaur Ever Left Its Mark On Scottish Isle of Skye, Rare Footprint Discovered
Footprints from the largest dinosaur to have ever existed on Earth have been discovered on Scotland's Isle of Skye.
The fossilized footprints were left by the 170-million-year-old early sauropods, which grew to at least 49ft long and weighed more than 10 tons. Footprints from the 'older cousins' of the Tyrannosaurus rex, the two-meter-tall theropods, were also found in a muddy lagoon on the island.
Because of the scarcity of evidence on the Middle Jurassic period, the findings have been described as "globally important." Dr Steve Brusatte of Edinburgh University said: "It's important because it's a large site for dinosaur tracks, those are pretty hard to find.
"It shows both long-necked and meat-eaters were on the same site at the same time living together, side-by-side," she said, according to The Telegraph. "It captures a moment in time 170 million years ago when they were just hanging out in a lagoon, living on the beach, back when Scotland was much warmer and dinosaurs were beginning their march to global dominance.
"Their long-necked prints are almost car-tire size, whereas the meat-eater ones are about the size of a basketball," added Dr Brusatte.
Researchers from the University of Edinburgh, Staffin Museum, and the Chinese Academy of Sciences measured, photographed and analyzed around 50 footprints in a tidal area at Brothers' Point – Rubha nam Brathairean – a headland on Skye's Trotternish peninsula. Their findings were published in the Scottish Journal of Geology.
The fossils are thought to be the oldest ever found in Scotland. Another set was found in 2015, but they were slightly later and smaller. The oldest dinosaur fossil discovery in the UK is thought to have been of a 200-million-old Tyrannosaurus Rex relative, the Dracoraptor hanigani, found on a Welsh beach in 2016.
Fossilised remains of giant creature, the oldest known Jurassic dinosaurs and related to the fearsome T Rex were discovered on Lavernock beach by a pair of fossil-hunting brothers.
Dracoraptor is Latin for "dragon robber" – with a red dragon the national symbol of Wales.
The brothers donated the remains to the National Museum Cardiff where it is on display in the main hall.
featured image © Gurcan Sarisoy. Isle of Skye
The gigantic stones of Stonehenge were moved there by GLACIERS, new theory claims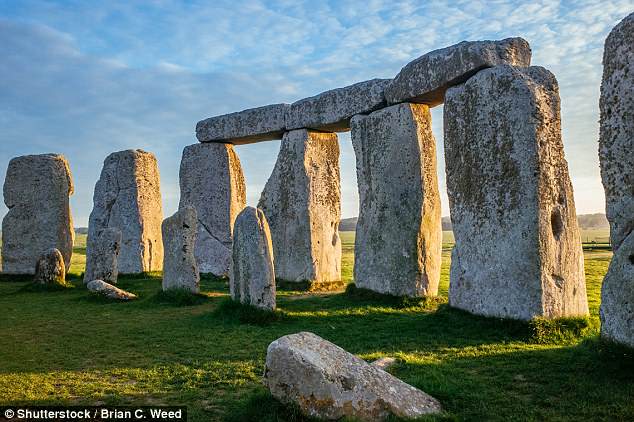 A Welsh scientist has called previous theories surrounding Stonehenge 'mythology,' and has made a radical new claim that the stones were moved 500,000 years ago by a glacier.
Brian John believes he has solved the mystery of how massive bluestones moved 140 miles west to the south of England from a quarry in Wales where they are believed to have originated.
A popular theory is that humans carried or dragged the stones 5,000 years ago, but it has never been discovered how Stone Age people achieved such a feat.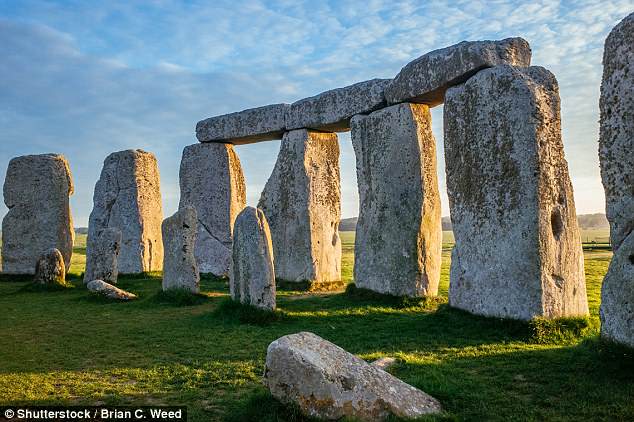 According to John, the evidence supports a scenario in which the bluestones were carried to the site by a glacier, 500,000 years ago.
His theory would also answer the question of why the ancient builders of Stonehenge believed the stones to have such a spiritual significance that they were worth the effort to transport.
According to John's new book The Stonehenge Bluestones, the stones did not have a deep meaning to ancient Britons. Instead, they were just there.
'Over the past 50 years there has been a drift, in Stonehenge studies, from science toward mythology. This has been driven partly by constant media demands for new and spectacular stories about the monument,' John told British media this week.
In the book, John argues that a glacier carved its way across Wales thousands of years ago.
He believes the ice picked up bluestones along the way and eventually dropped them on the Salisbury Plain after the ice melted.
In 2015, John helped write a report arguing that what was believed to be evidence of neolithic quarrying of bluestones in Wales was actually an 'entirely natural' process.
'This has been driven partly by constant media demands for new and spectacular stories about the monument, and partly by the archaeological emphasis on impact,' he said.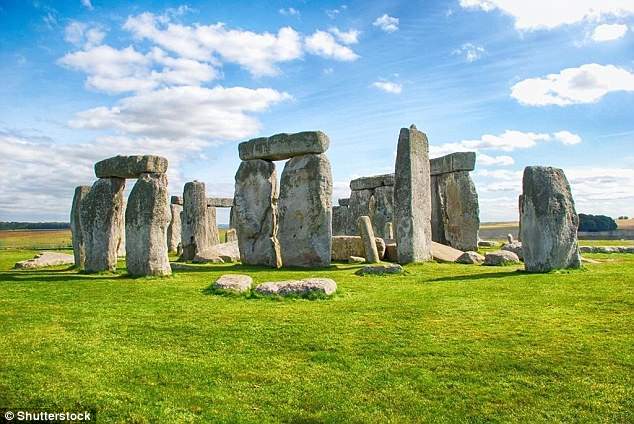 'So we see an obsession with narrative at the expense of evidence, and a host of newly manufactured myths which are even more wacky than the old ones. It's time for a cool reassessment.'
Stonehenge is made up of two types of stone: the bluestones that make up the smaller ring, as well as the sarsen trilithons are that make up the outer ring of the circle.
Sarsen is a layer of sandstone that formed millions of years ago above the chalk layer on Salisbury Plain.
During the various ice ages, permafrost repeatedly froze and thawed this chalk layer, shattering the sarsen.
Over millennia, these stones sank below the surface, leaving a few fragmented rocks jutting out.
These stones, of varying sizes, can be found across Salisbury Plain and the Marlborough Downs in Wiltshire, as well as in Kent and in smaller quantities in Berkshire, Essex, Oxfordshire, Dorset and Hampshire.
Stonehenge is one of the most prominent prehistoric monuments in Britain.
The monument that can be seen today is the final stage of a project that spanned 1,500 years.
Stonehenge was donated to the nation's heritage collection in 1918 by owners Cecil and Mary Chubb.
Mr Chubb had bought the then-neglected monument on impulse at an auction three years earlier having been sent there by his wife to bid for a set of dining room chairs.
Source: http://www.dailymail.co.uk/