Antarctic Press just released their April solicitations and it includes Trump's Space Force by writer Chuck Dixon, artist Timothy Lim, and colorist Brett R. Smith.
Trump's Space Force was originally crowdfunded on IndieGoGo and raised over $72,000 from 1605 backers. The original goal for the campaign was $15,000. However, the Antarctic Press version of the book will be different from the one delivered to IndieGoGo backers, which included a number of goodies alongside the story.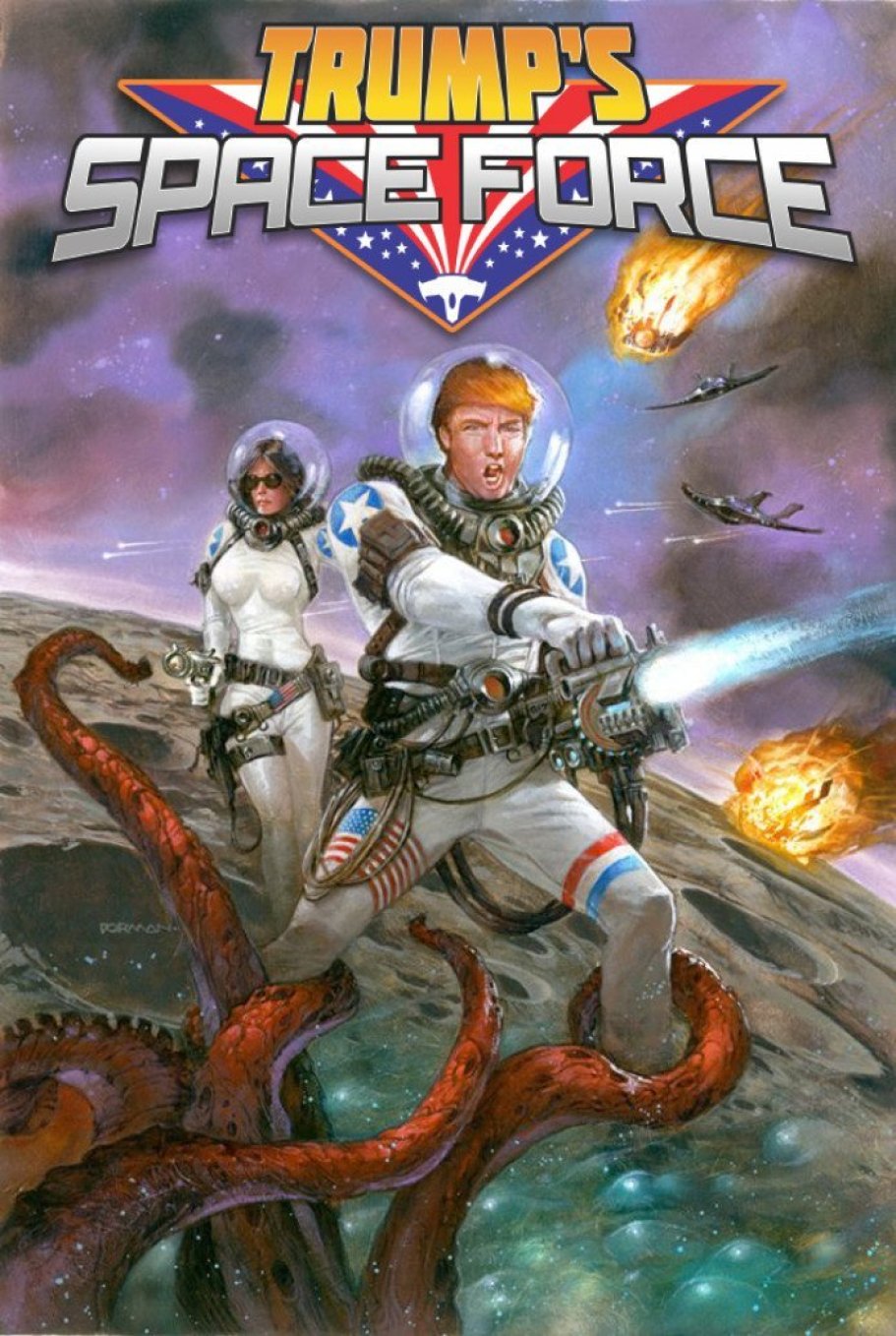 The book features a number of cameos including Regina Ragowski from the Rags Zombie comic, One America News Network's Jack Posobiec, prolific comic creator Scott Adams, Fox Business Network's Charles Payne, Donald Trump Jr., and Jack Irons.
The official solicitation reads:
The Celestial Peacekeeping Astral Coalition contacts the President of the United States to deliver a dire warning: Earth is in danger of takeover by another group of aliens from somewhere in the far left wing of the galaxy. This insidious force, the Sienn'en, have an armada ready to invade Earth for its resources. But with the CPAC's help, Trump puts together an team ready to take the battle into orbit and beyond! A force to make space great again!
Timothy Lim previously described the plot to us:
"The main plot focuses on why President Trump decides to establish a Space Force: he learns of a deep, dark conspiracy between extraterrestrial forces and the Establishment, setting up for an invasion. It's not gonna happen on his watch!"
Colorist Brett R. Smith explained the importance of why crowdfunded books like Trump's Space Force need to find a publisher: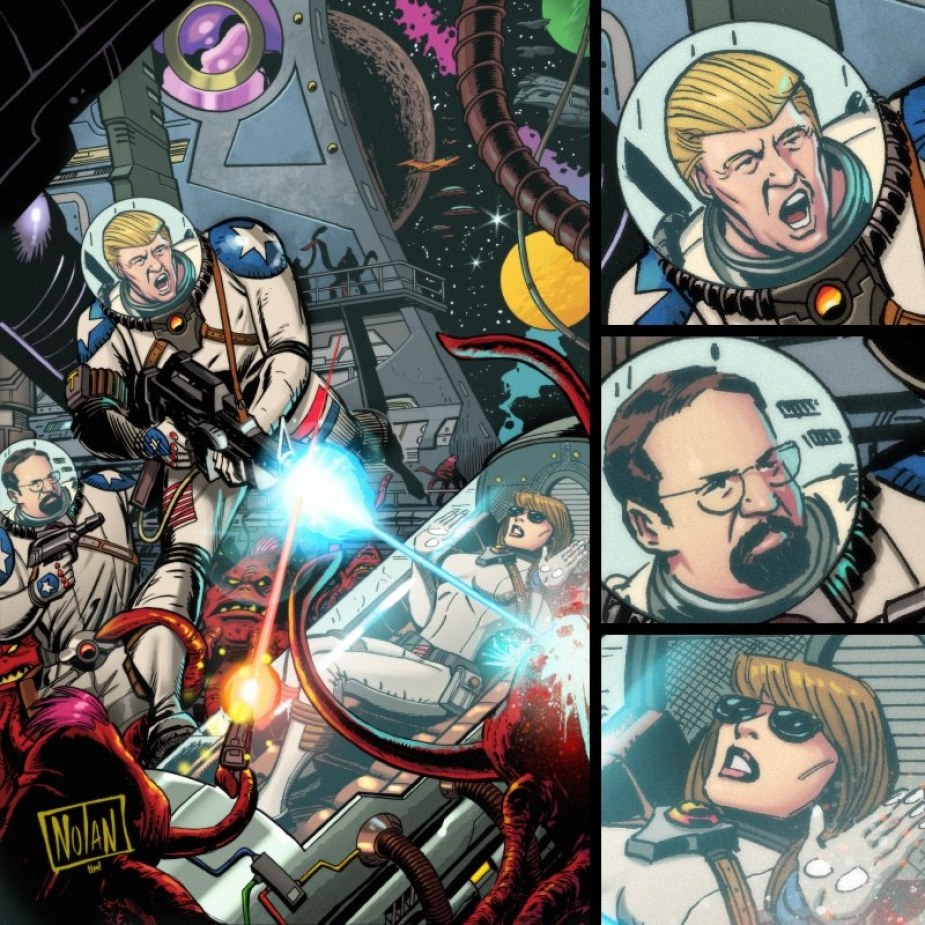 "It's important to me that we provide a retail version of crowdfunded books like Trump's Space Force. For one there are many people who missed the campaign and want a copy and its my obligation to make that possible to the audience – plus its simply more sales which is part of why I'm in the business of making comics and graphic novels. The other reason to make it available after the campaign is because some people are not comfortable purchasing something via crowdfunding. They want to know its already produced and available through direct sales via a website, Amazon or through special order to their local LCS."
He continued:
"Publishing these books after the crowdfund only makes these books more real because they will now be available in the more familiar ways people purchase comics. And why wouldn't I want to make my books and graphic novels available to more customers? It's a no-brainer."
Trump's Space Force will hit comic book shelves on April 24, 2019. It will retail for $4.99.